Introduced at the 2018 Pebble Beach Concours d'Elegance, the Pista Spider is the convertible version of the 488 Pista coupe, and comes with a removal hardtop; though some would argue it functions more like a targa top vehicle. Ferrari also revealed that the 488 Pista Spider would become the 50th convertible model in the company's history.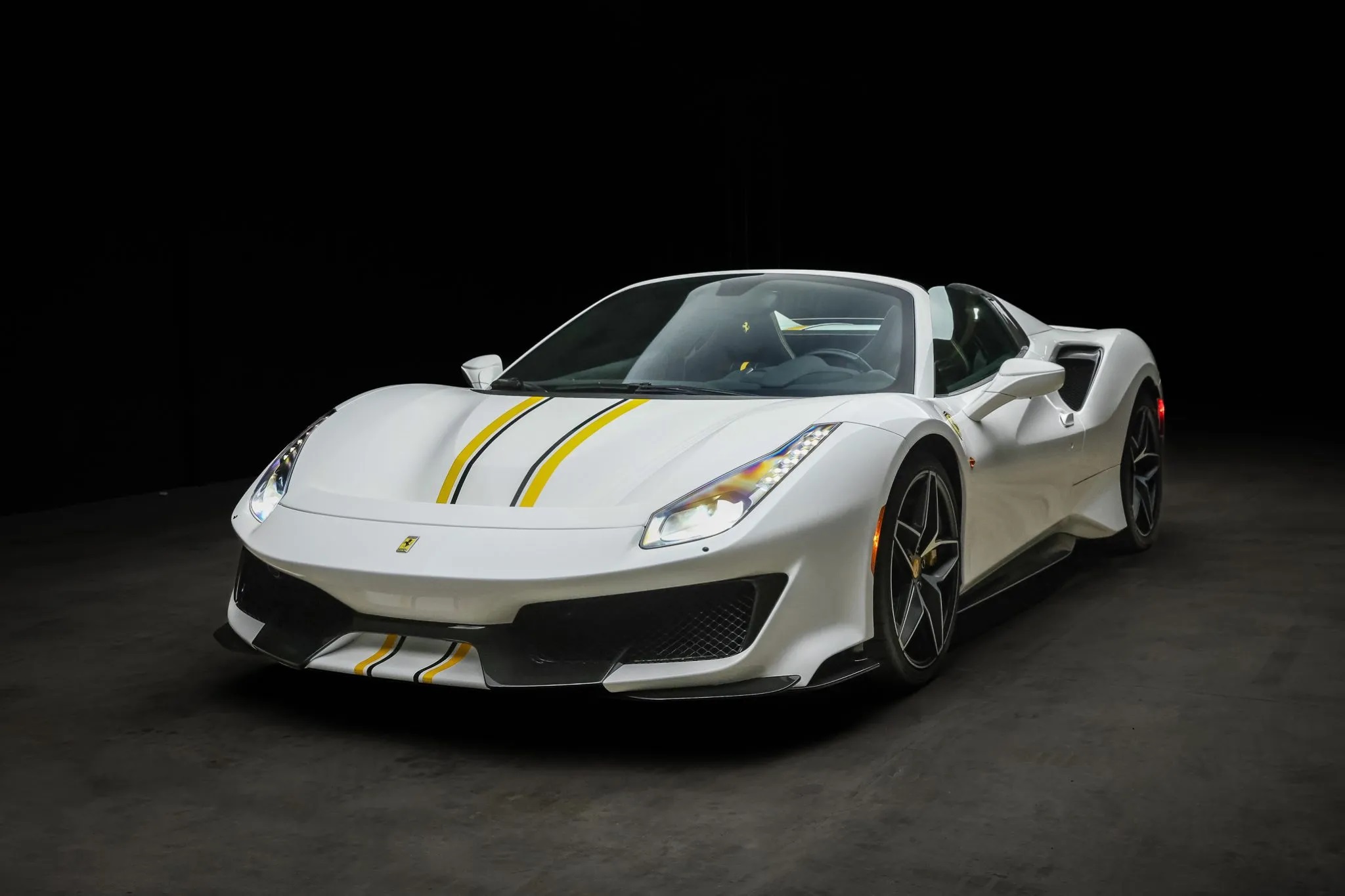 Performance-wise, the Spider is indistinguishable from the coupe, sharing the same twin-turbocharged 3.9L V8 engine. In spite of its 100kg weight penalty – the result of the electronically-mechanized retractable roof and its components – the Spider still manages identical performance feats as the coupe, with a 0-100 km/h time of 2.85 seconds and a top speed of 340 km/h with the top up.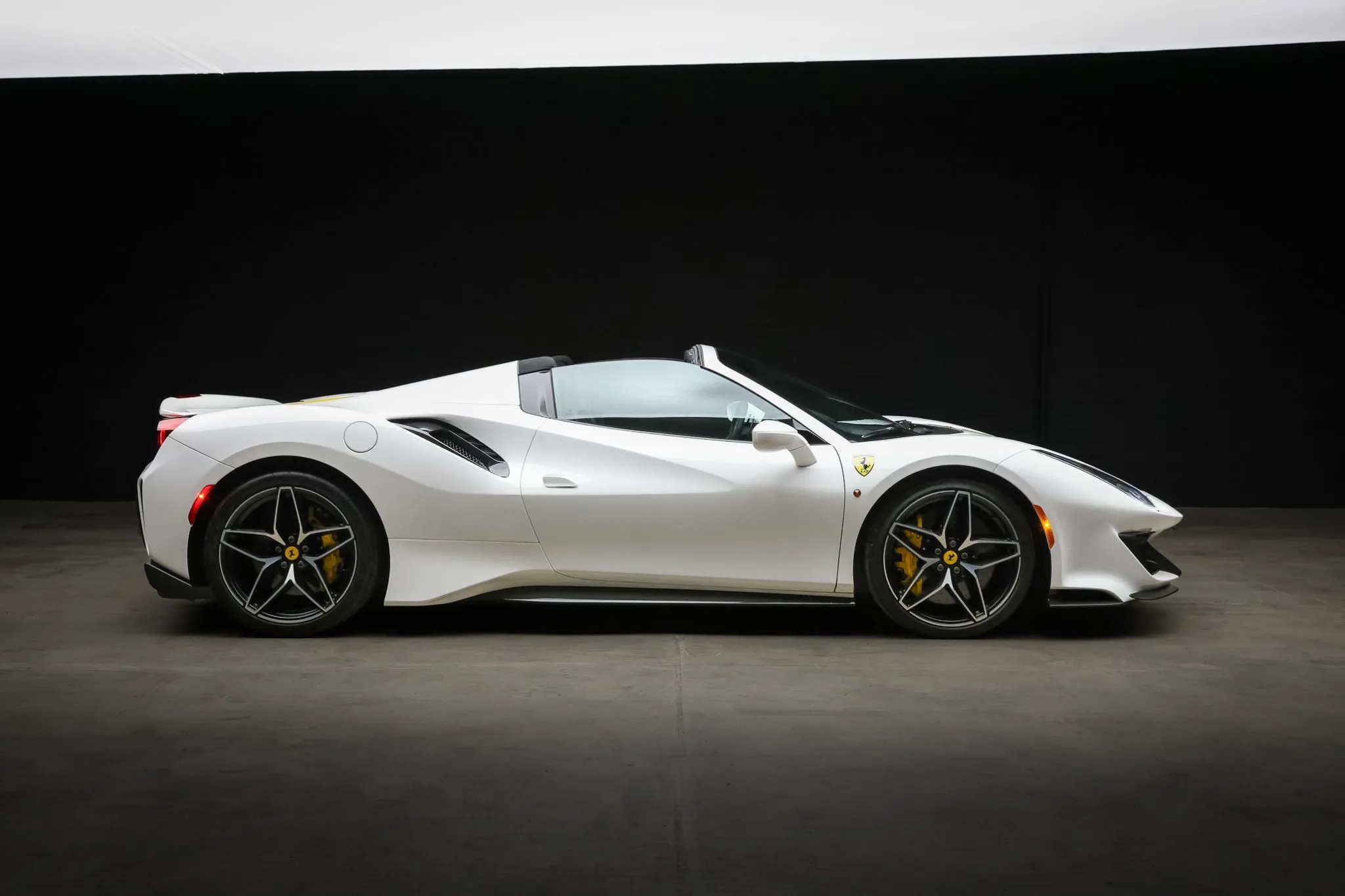 Besides the roof,  the Spider visually differentiates itself from the coupe with an array of unique aerodynamic enhancements – all necessary changes to ensure that the Spider remained shoulder-to-shoulder with its fixed-top variant at the racetrack. The Spider is also fitted with its own special livery.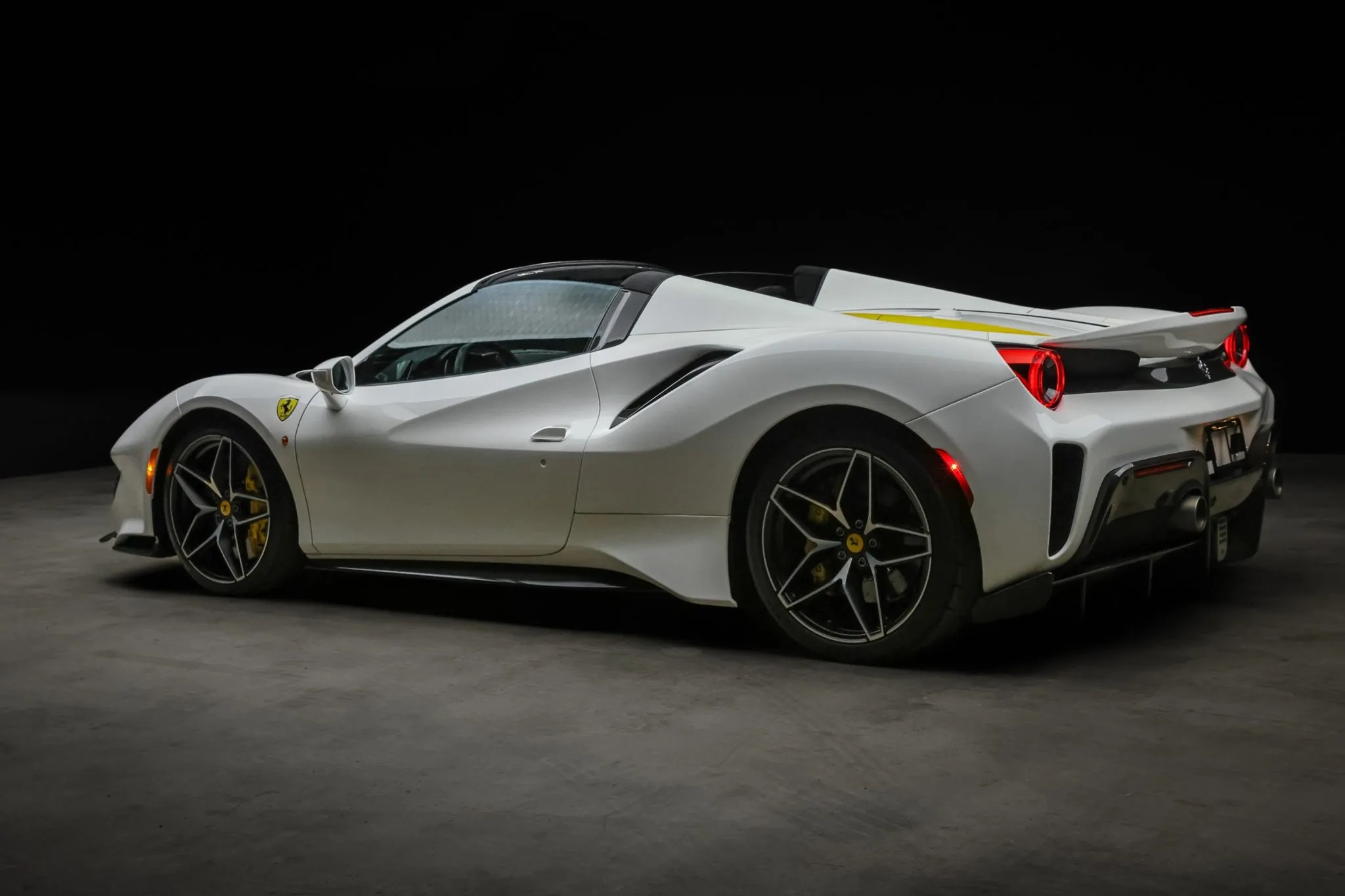 Available now on Bring A Trailer is a 2020 Ferrari 488 Pista Spider with a mere 2,500 miles on the odometer. This particular model features an Extra Range Bianco King exterior finish paired with Nero Alcantara upholstery.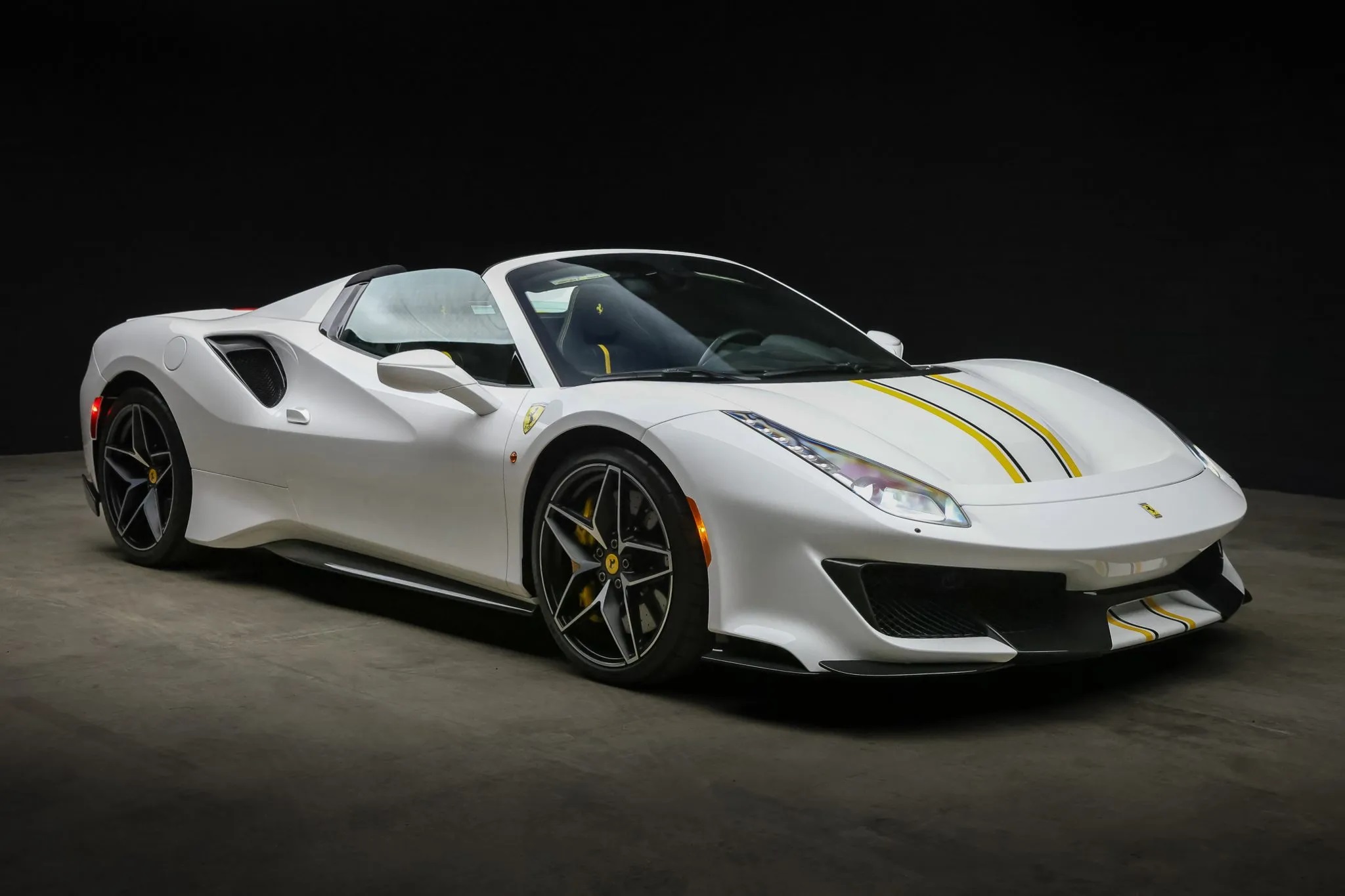 Equipped with a range of features including 20″ twin five-spoke alloy wheels, ceramic-composite brakes, SCM-E magnetorheological damping system, electronically controlled limited-slip differential, a retractable hardtop, front suspension lift system, Giallo and Nero exterior stripes, Adaptive Frontlight System (AFS), Scuderia Ferrari fender shields, rear parking sensors, a backup camera, carbon-fiber exterior and interior accents, dual-zone automatic climate control, and navigation.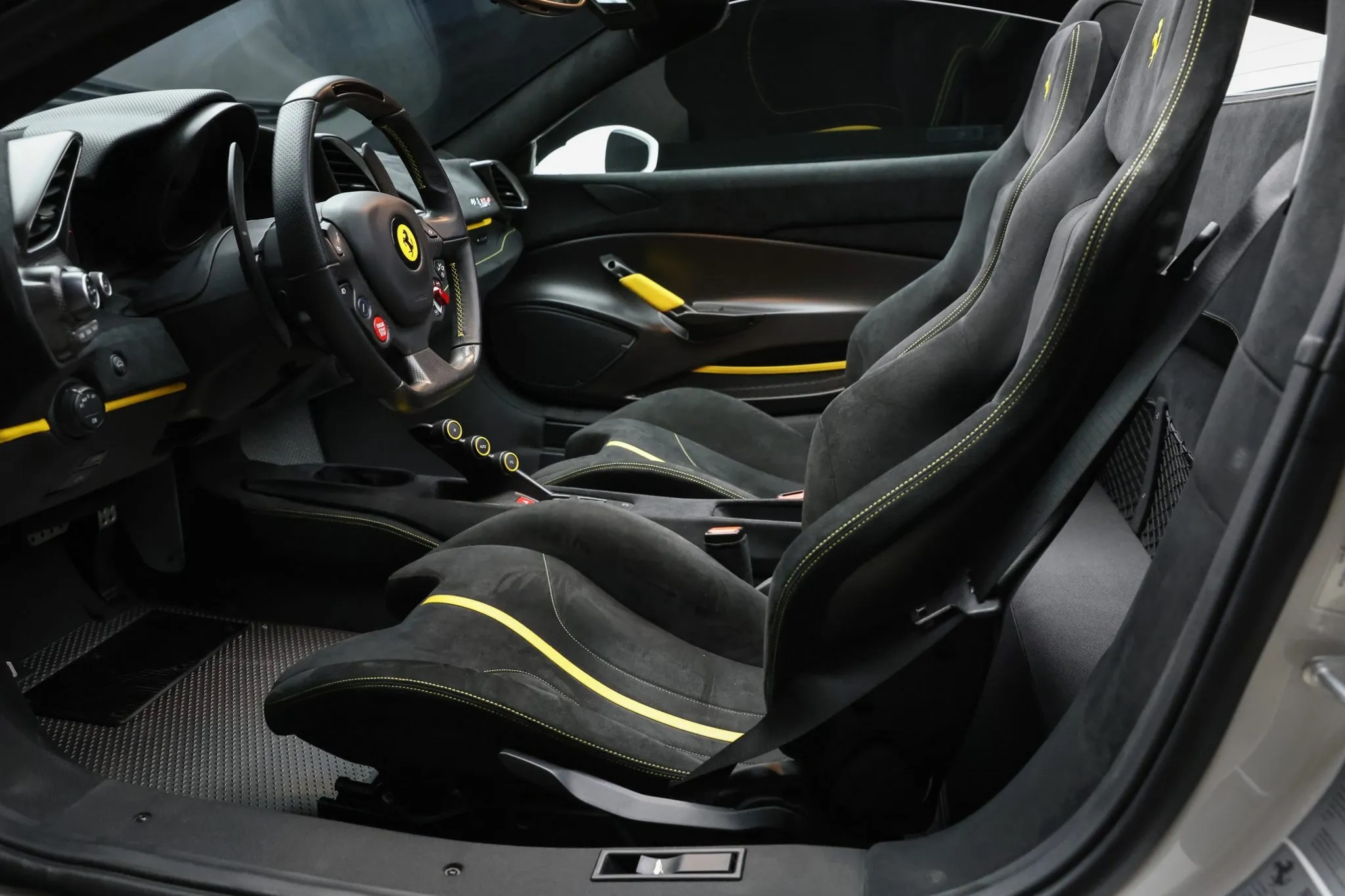 The car is equipped a twin-turbocharged 3.9-liter V8 engine enhanced with larger intercoolers, revised camshafts, titanium connecting rods, and exhaust manifolds from the 488 Challenge. This powerhouse was factory-rated at an impressive 710 horsepower and 567 lb-ft of torque. The car also features a titanium exhaust system. Power is seamlessly transmitted to the rear wheels via a seven-speed F1 dual-clutch automatic transaxle and an electronically controlled limited-slip differential.
Source: Bring A Trailer