When the 2020 Ford GT Liquid Carbon Edition was launched, many people were taken aback by its MSRP of over $750,000. But if you take a closer look at it, you'll soon realized that those figures makes sense. This limited edition model features a stunning Liquid Carbon exterior, which costs approximately $250,000 more than the standard GT model.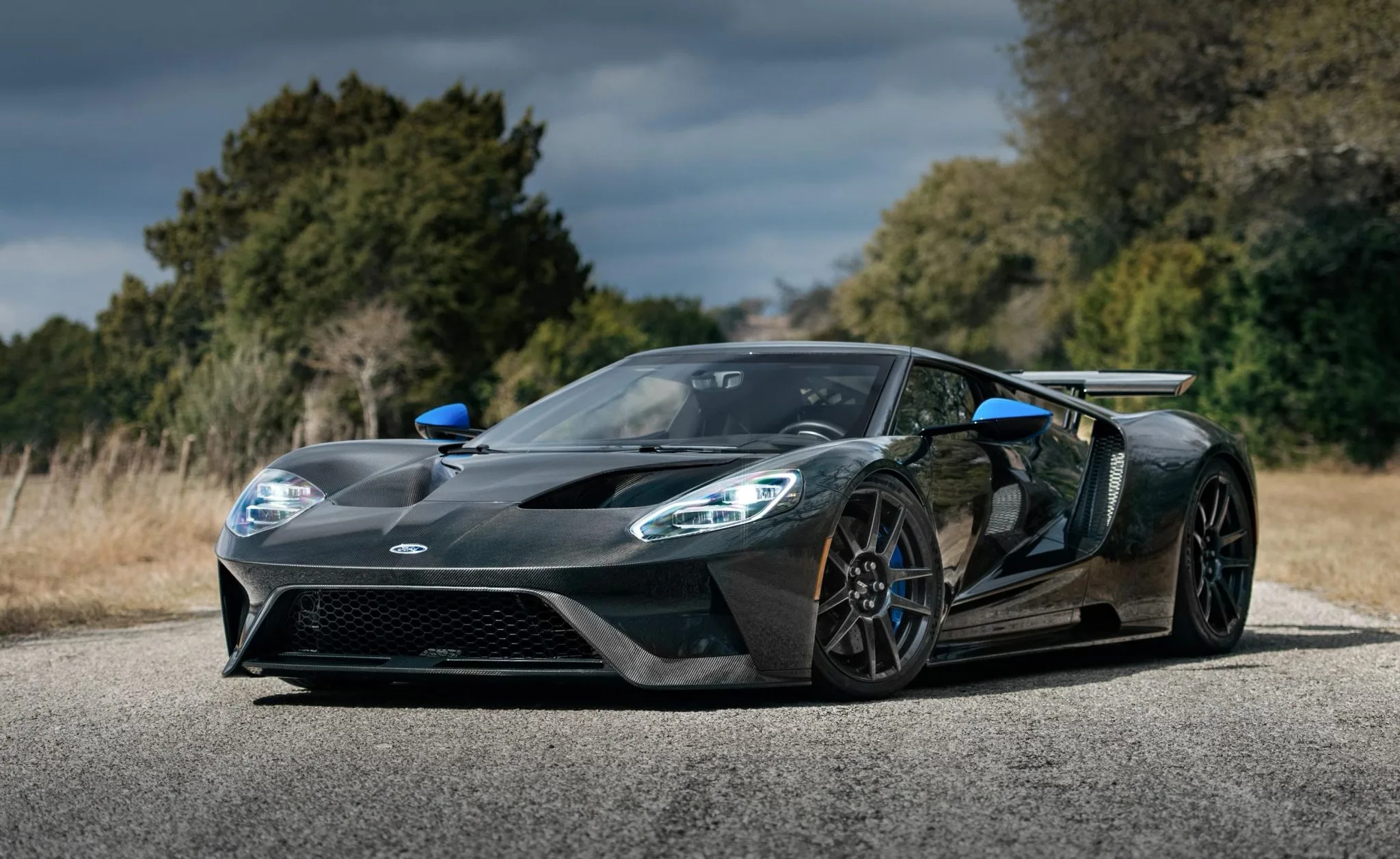 For the 2020 model, the Ford GT's 3.5 liter twin turbo V6 has had a trip to the tuning shop, now developing 660 HP across a wider torque band. To cope with the added power, the side scoops for cooling have been refreshed and redesigned, adding nearly 50% more airflow. New, larger intercoolers have also been added to keep overall engine temperatures lower.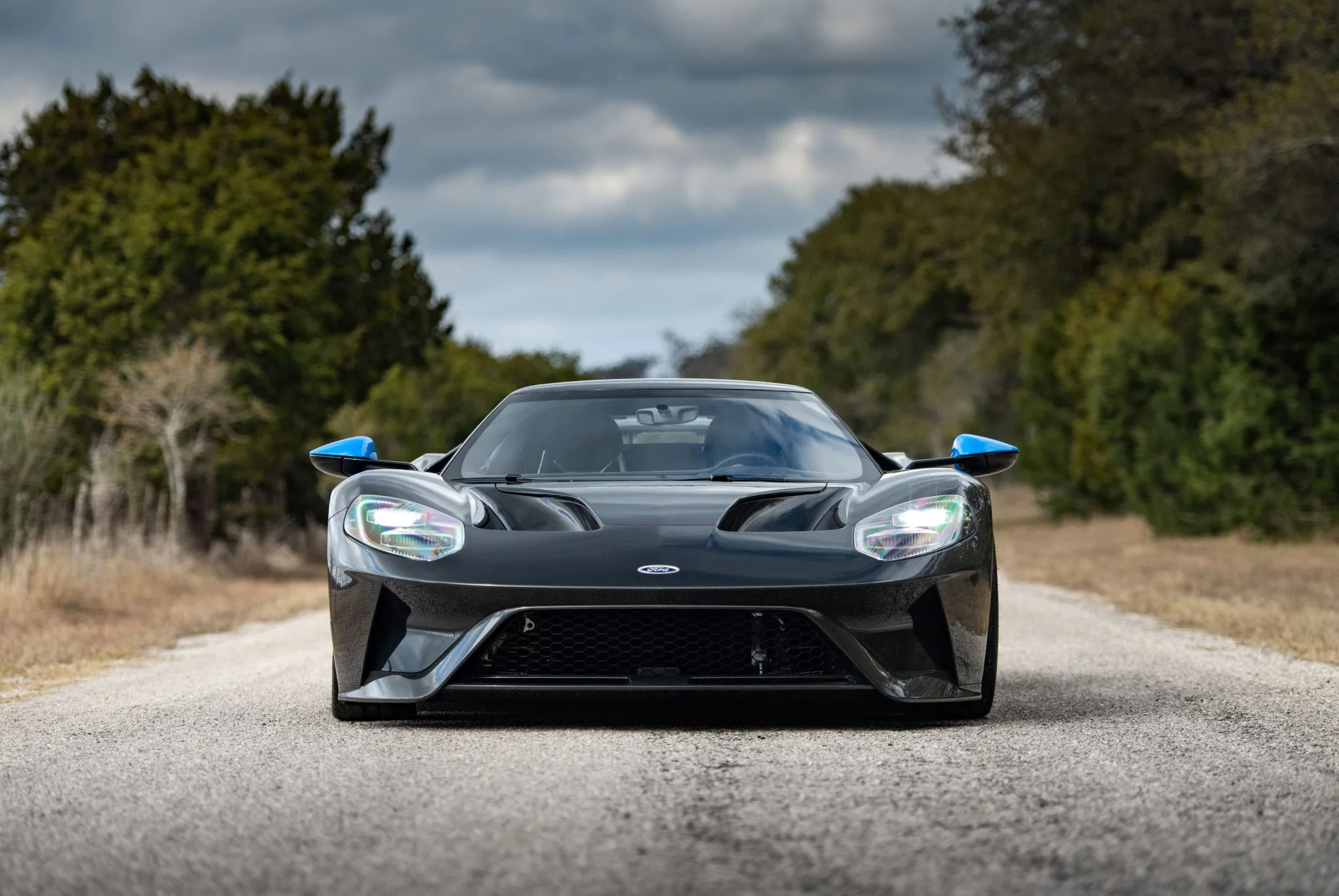 In addition, what was once an upgrade option is now standard for the Ford GT in 2020, namely the full titanium Akrapovič exhaust. A full 9 pounds lighter than the old Ford Performance exhaust, the new exhaust also produces a deeper, richer roar from the Ecoboost engine.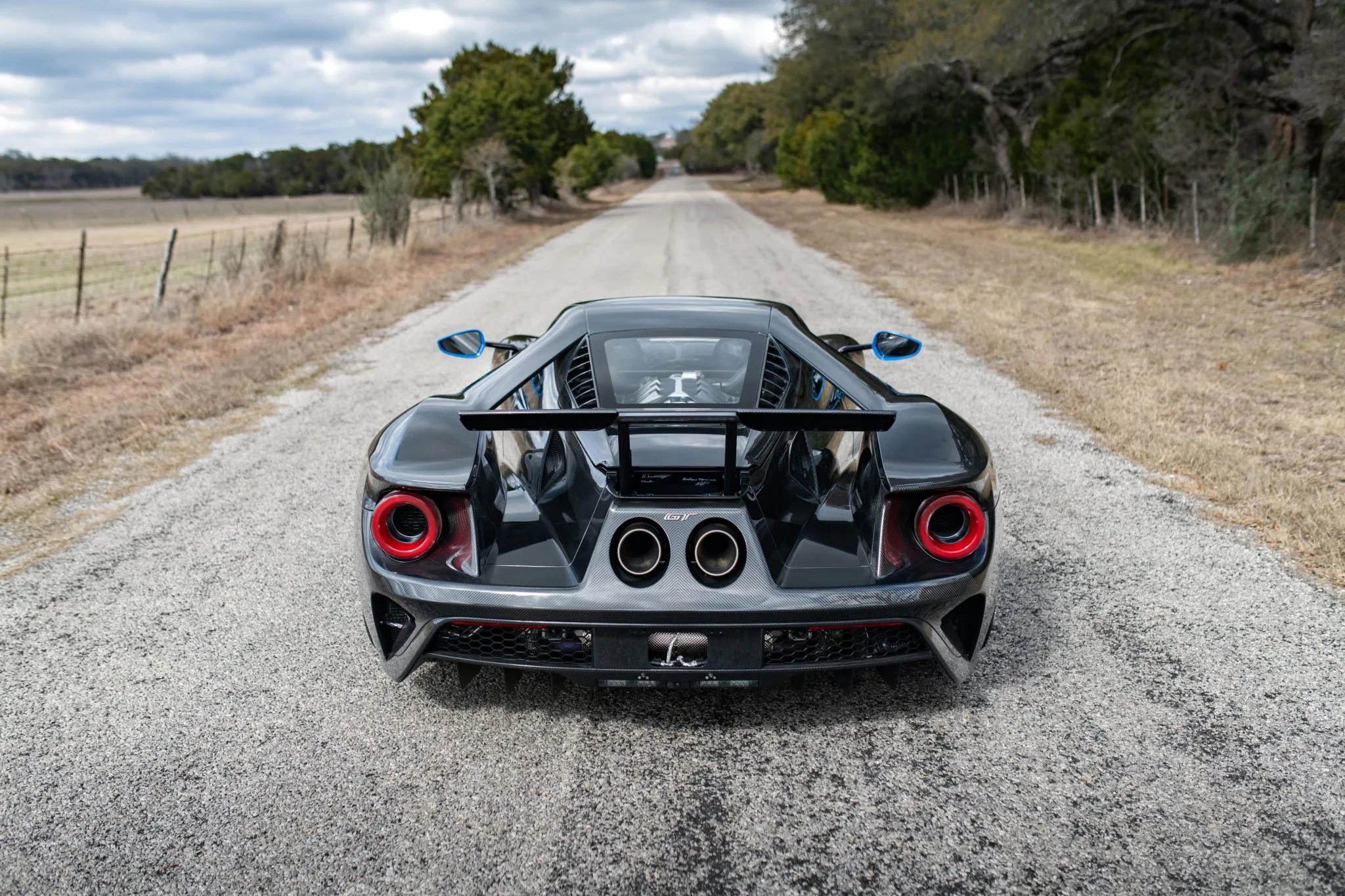 Two new color schemes are also available. The first is what Ford is dubbing Liquid Carbon. Instead of covering up the engineering and design of the carbon fiber body, a special clearcoat is instead applied that is highly UV resistant, scratch resistant, and brings out the depth and beauty of the carbon.
There is also a new Gulf Racing livery option, which brings the classic 60's GT40 livery to the modern age with some stylistic touches that makes the GT look even more like a race car than it already does.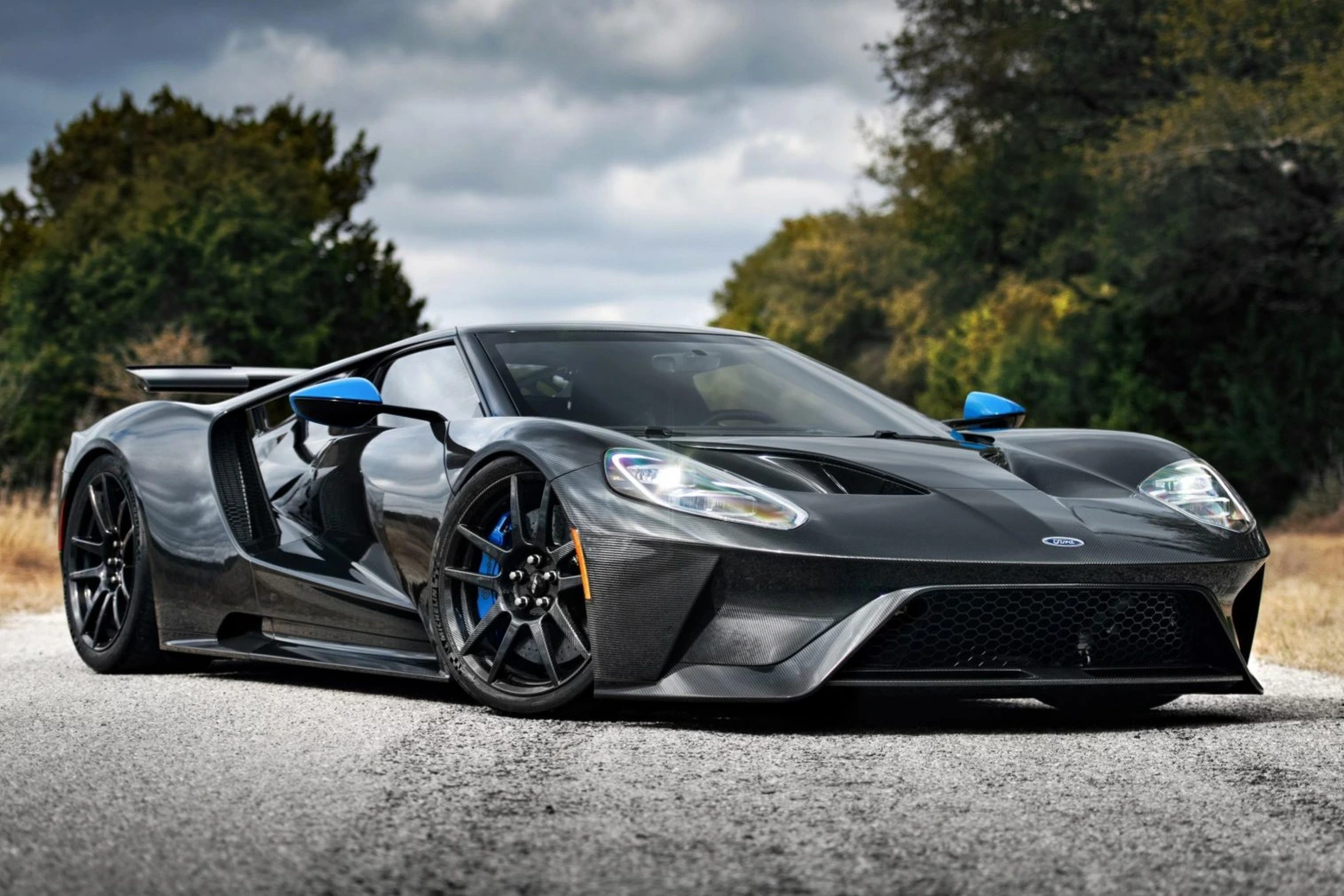 Our example offered on Bring A Trailer is one of only 30 examples that came with the Liquid Carbon exterior out of the factory. The car features exposed carbon-fiber bodywork over a Dark Energy Alcantara interior, and it was also optioned with six-point harness anchors, a leather-wrapped steering wheel, titanium lug nuts, blue-painted Brembo brake calipers, and Voodoo Blue mirror caps, a $7.5k option from Ford's Extended Color Palette.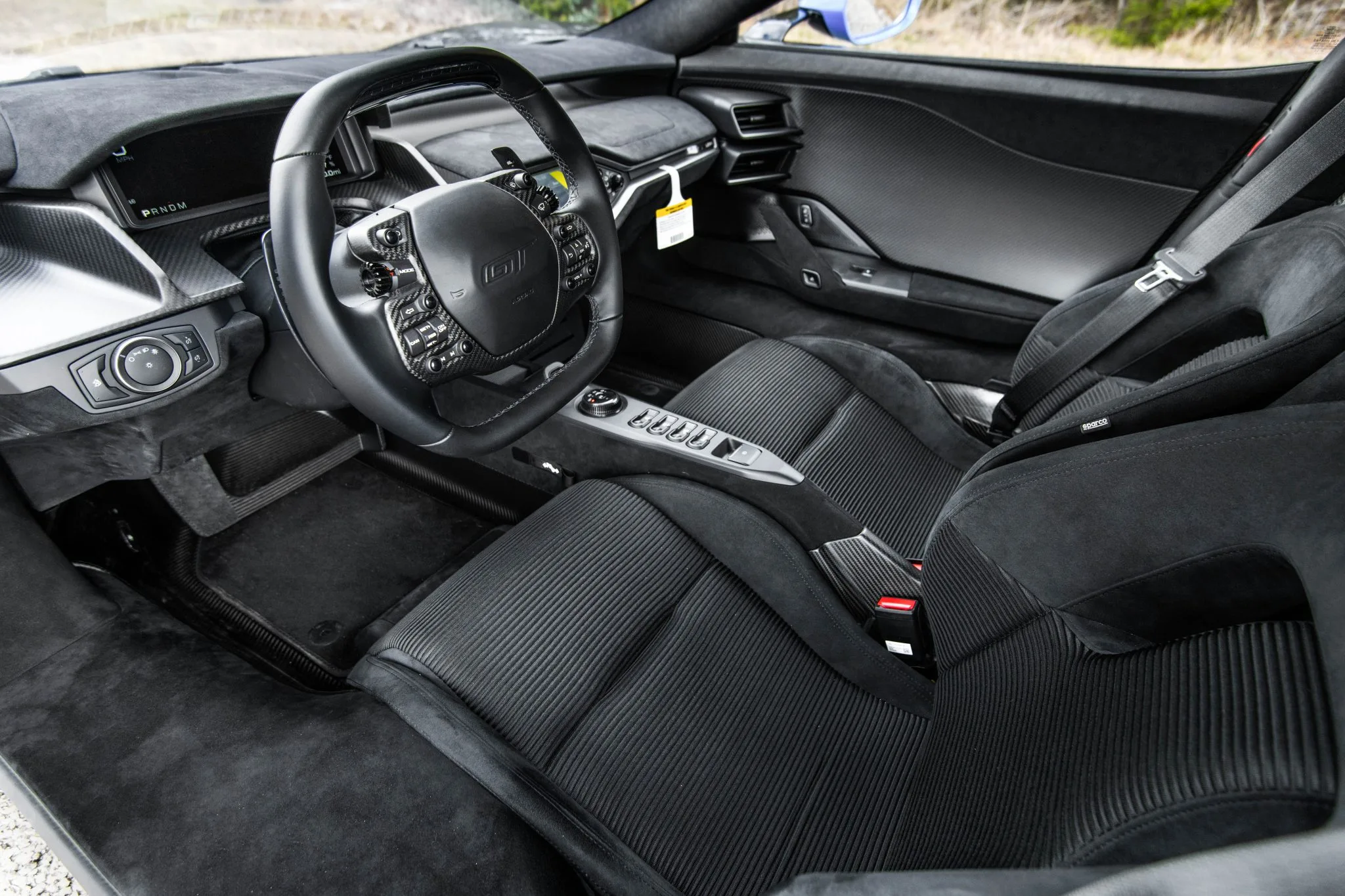 Power is delivered by a twin-turbocharged 3.5-liter EcoBoost V6 paired with a seven-speed dual-clutch automatic transaxle, and additional equipment includes an Akrapovič titanium exhaust system, 20″ gloss carbon-fiber wheels, butterfly doors, a retractable active rear wing, and a rear diffuser.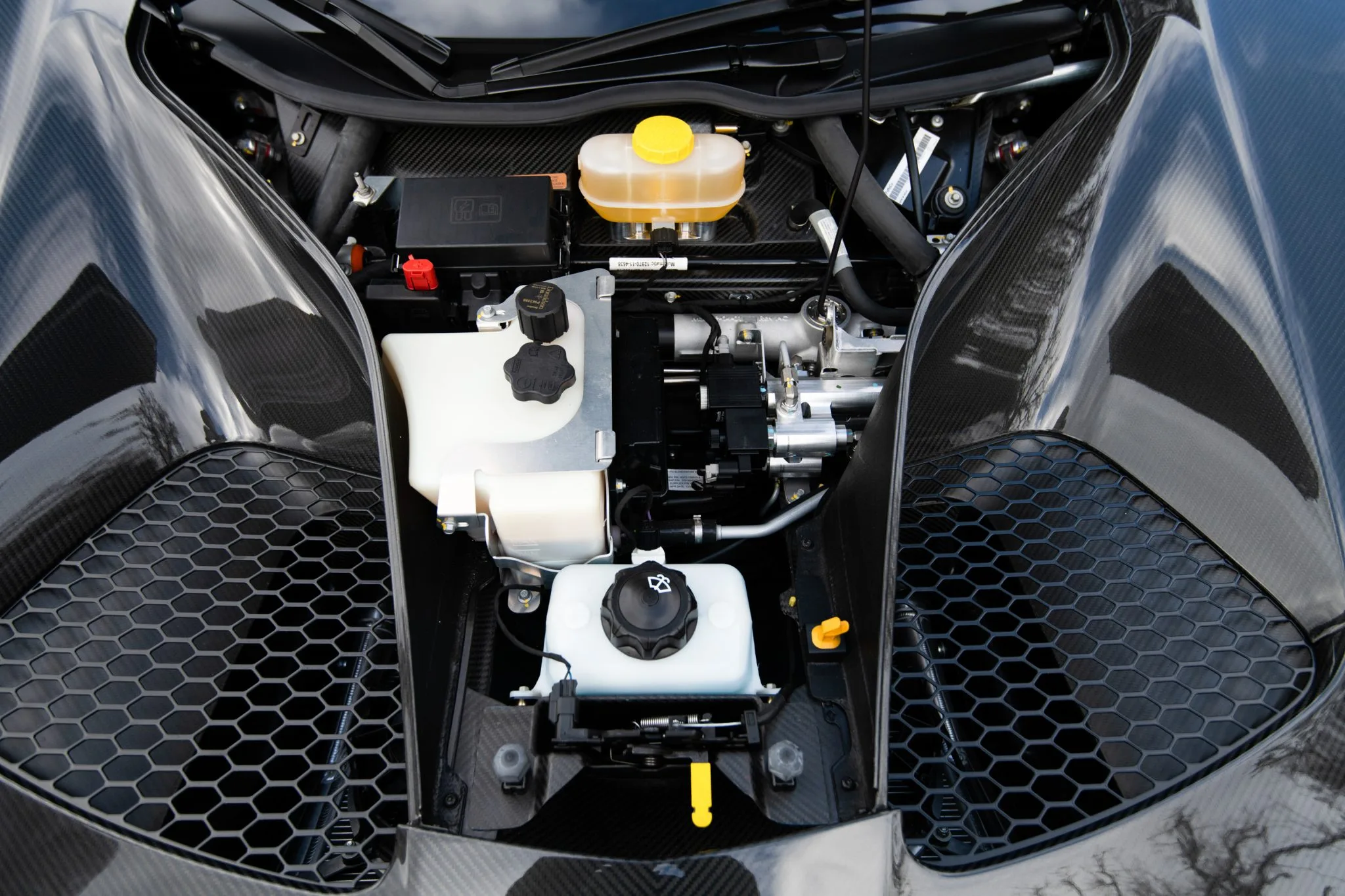 This is a relatively new example with only 84 miles shown on the odometer. Grab it now before it gets away!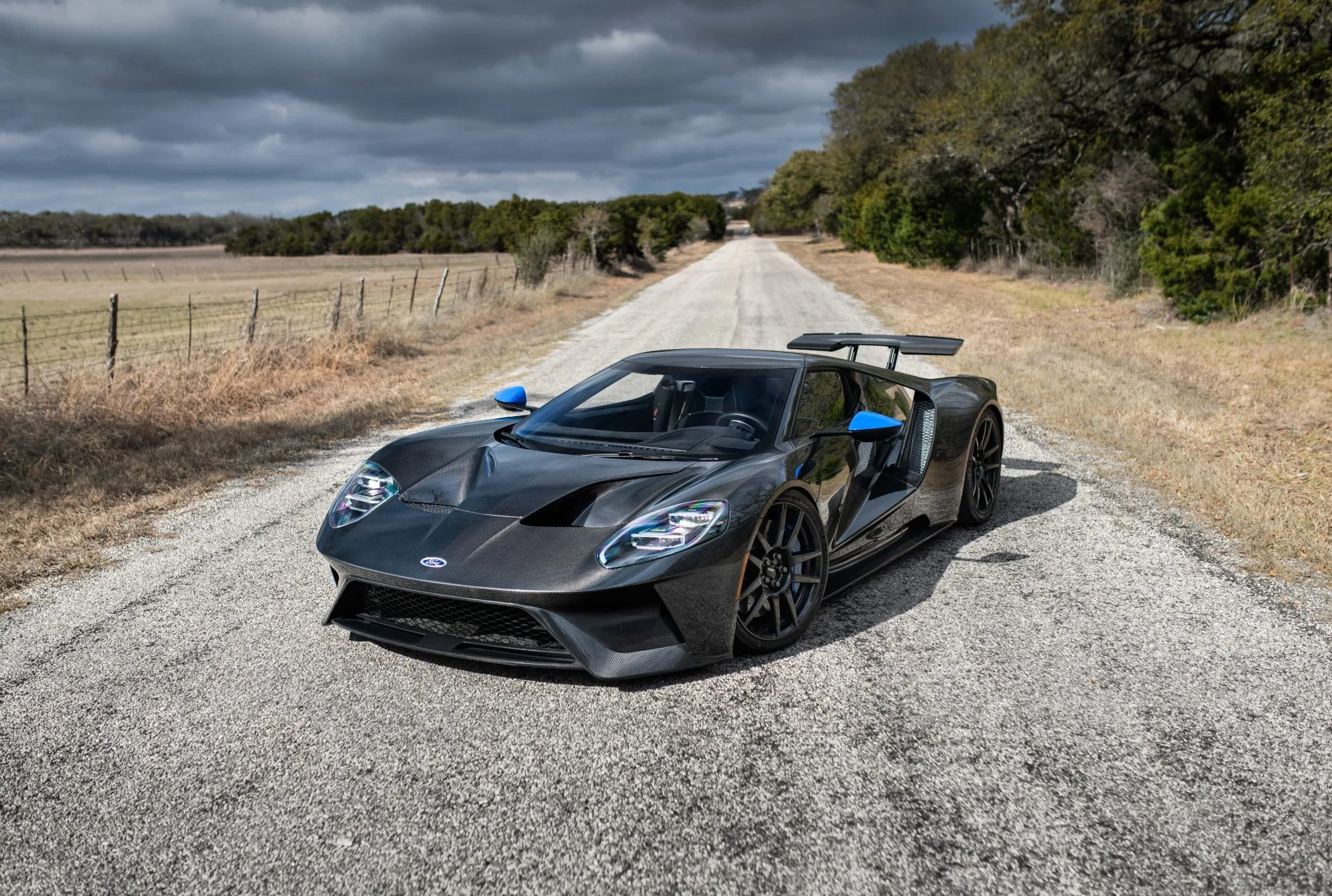 Note: All photos are courtesy of Bring A Trailer