One of the latest gems to hit the stage at RM Sotheby's is a rare, one of nine, 2013 Mercedes-Benz SLS AMG Electric Drive. This beauty only has 3,814km on the odometer and is flawless in every way. It's only seen two owners and has been well cared for since taking original delivery in Switzerland.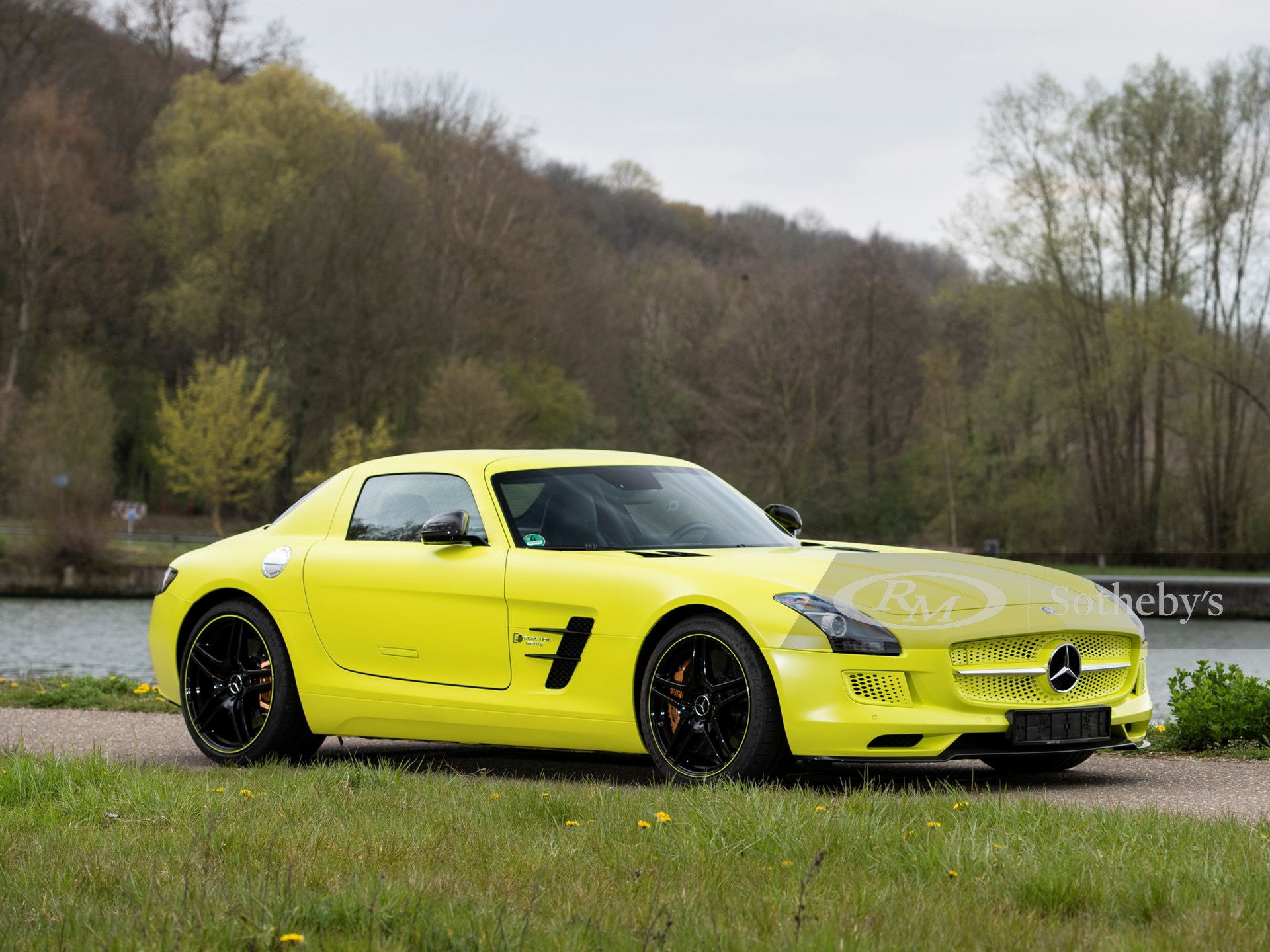 The 2013 SLS AMG was originally set to have a limited production of under 100 examples. This was a slight overestimation as only nine examples rolled out of production. This disappointing news only meant the examples delivered upon purchase were guaranteed to skyrocket in value, and they sure did.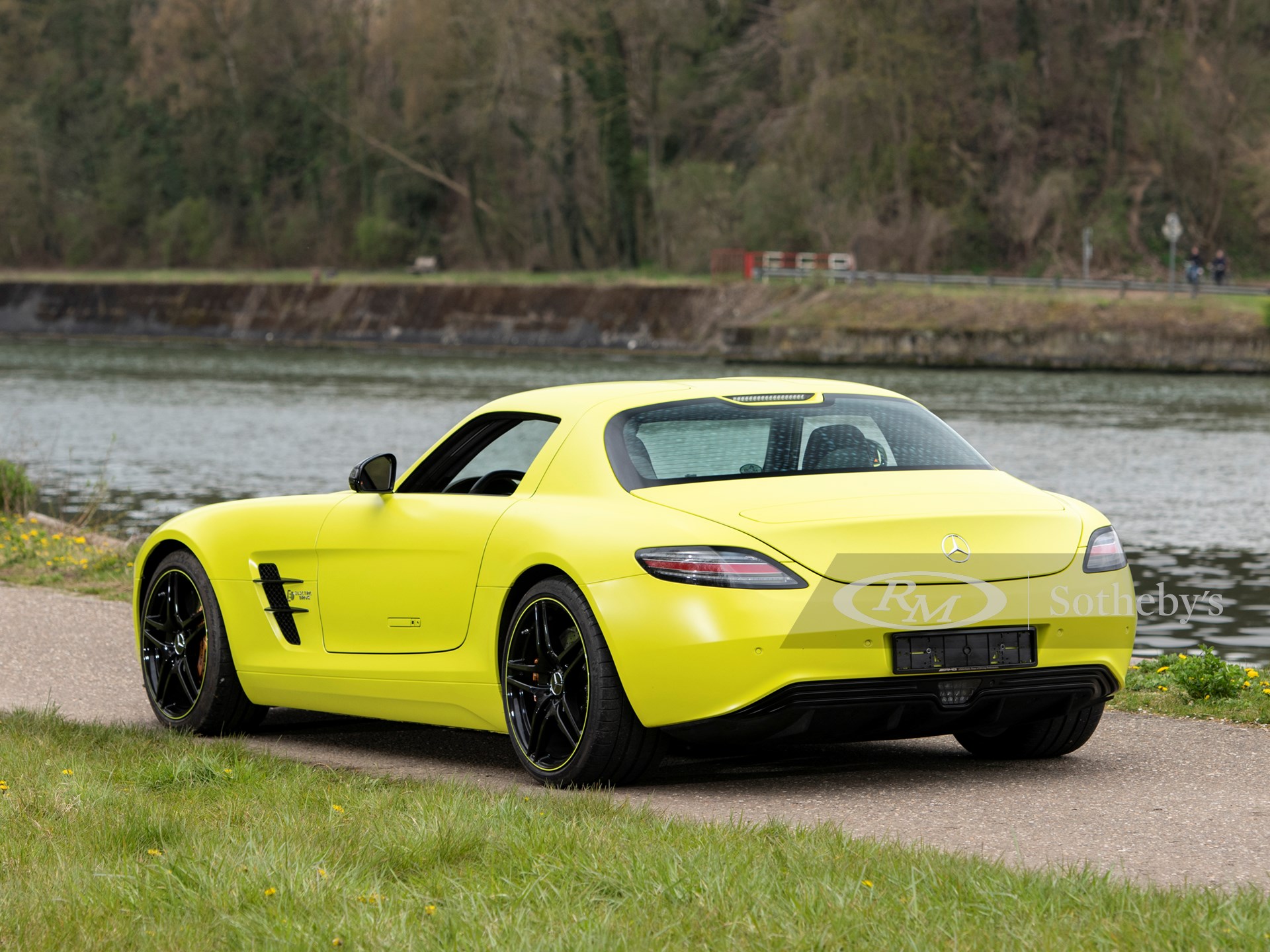 The SLS AMG Electric Drive model is fully electric and carries 864 batteries that provide power to its electric motor, putting out a whopping 740bhp and 736ft-lbs of torque. Underneath its hi-viz cloak, the SLS shows off four high-tech motors to each wheel and a Formula1-style pushrod suspension. This bright-colored beast pulls a zero-60 time of 3.9-seconds and a top speed of 250km/h. 
The sale of this SLS AMG ED will include service records, accompanied by the latest, carried out in May of 2018 at 2,297km at a Mercedes-Benz authorized service center. The car resides in the Netherlands but is more than willing to take a journey to its new owner.