Ferrari closed fresh orders for its 812 GTS supercar in February 2022. Now, though, Hollmann International is offering the chance to purchase an almost brand-new example with only 31 miles (50 km) on the odometer. This is not the regular 812 GTS but a Novitec-tuned model with a more aggressive stance and, of course, more power under the hood.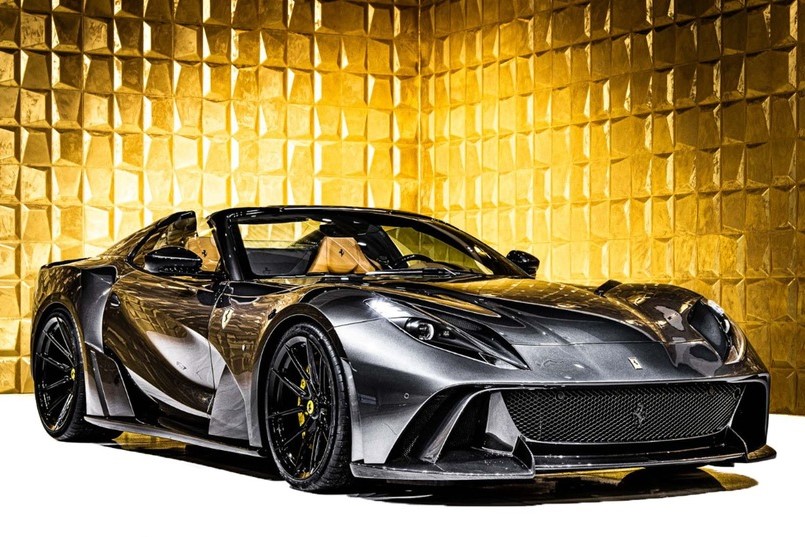 Novitec Group is a German-based tuner specializing in creating even more potent versions of high-end performance cars. The 812 GTS starts out as a 789-hp supercar with 530 lb-ft of torque. However, Novitec has been able to extract even more power from the 6.5-litre naturally aspirated V12 with an ECU remap, amongst other tweaks. It results in a healthy power bump to 818 hp and 553 lb-ft of torque.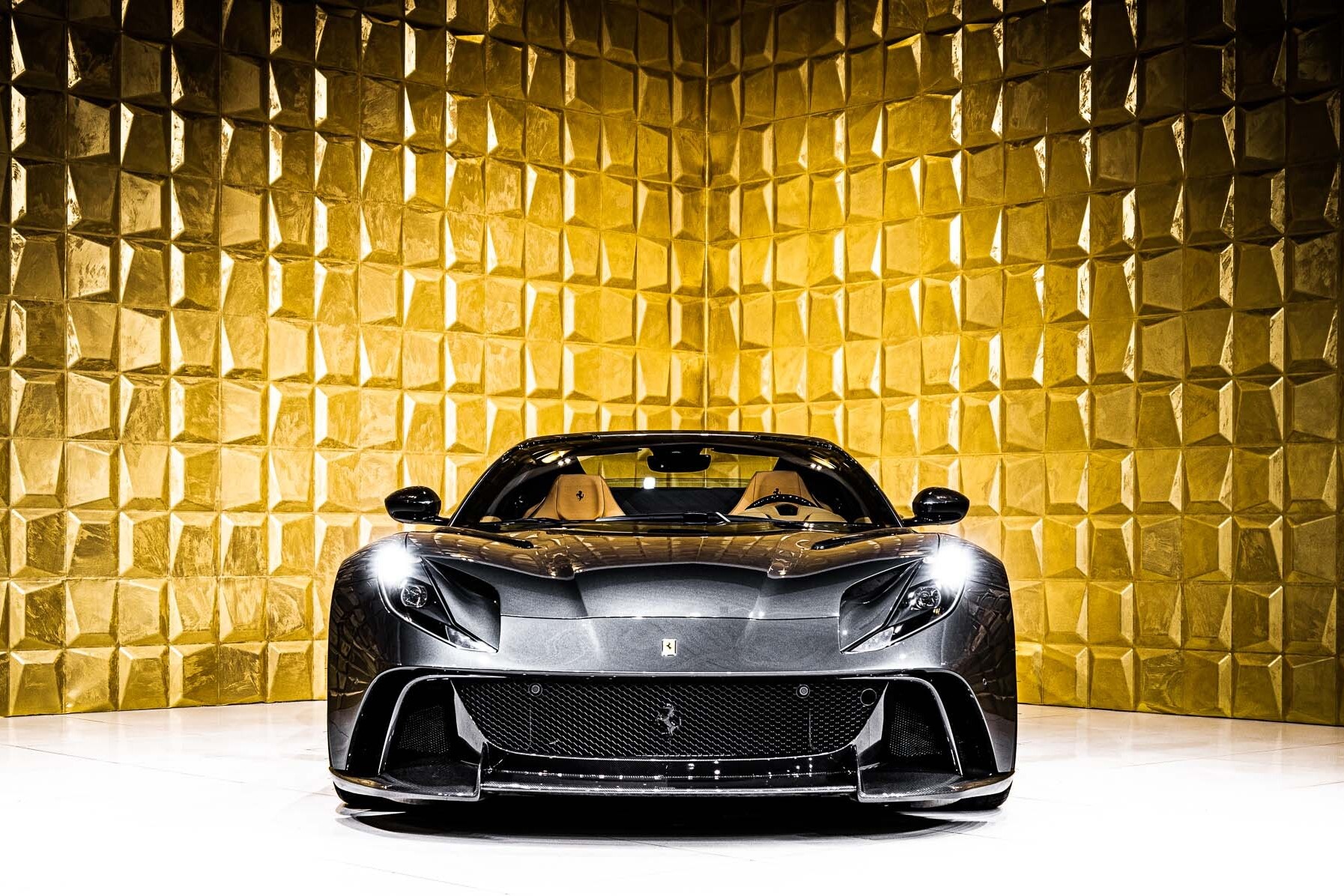 It's not all about the power output, though. The tuned 812 GTS also sports an N Largo body kit 70mm wider at the front and 140mm at the rear. It's a body kit complete with cutouts, grooves and aero-flicks, which the tuner says should enhance the supercar's overall handling and aerodynamic balance. The Novitec N Largo 812 GTS can rocket to 60 mph in just 2.8 seconds and top out at 214 mph.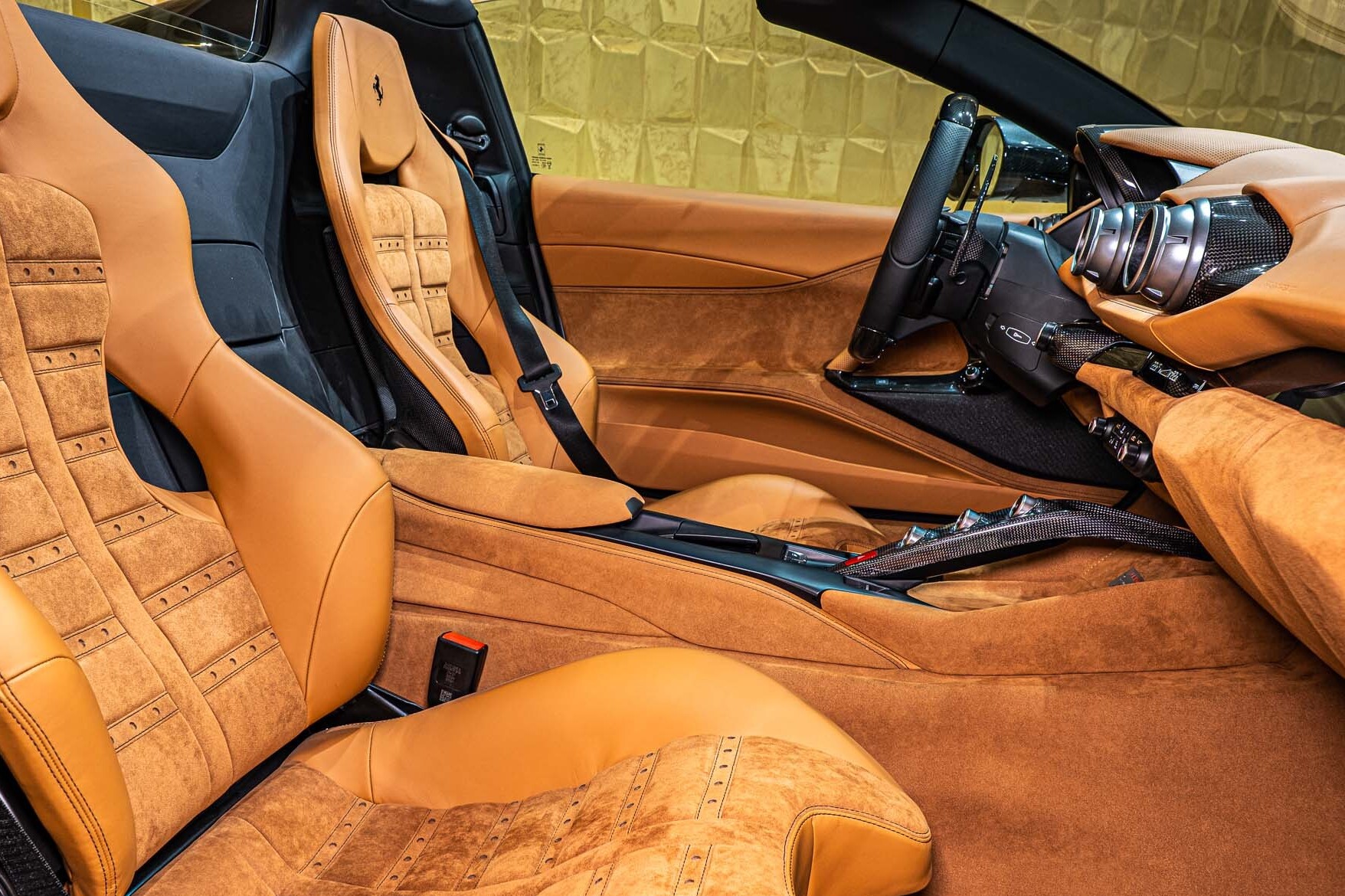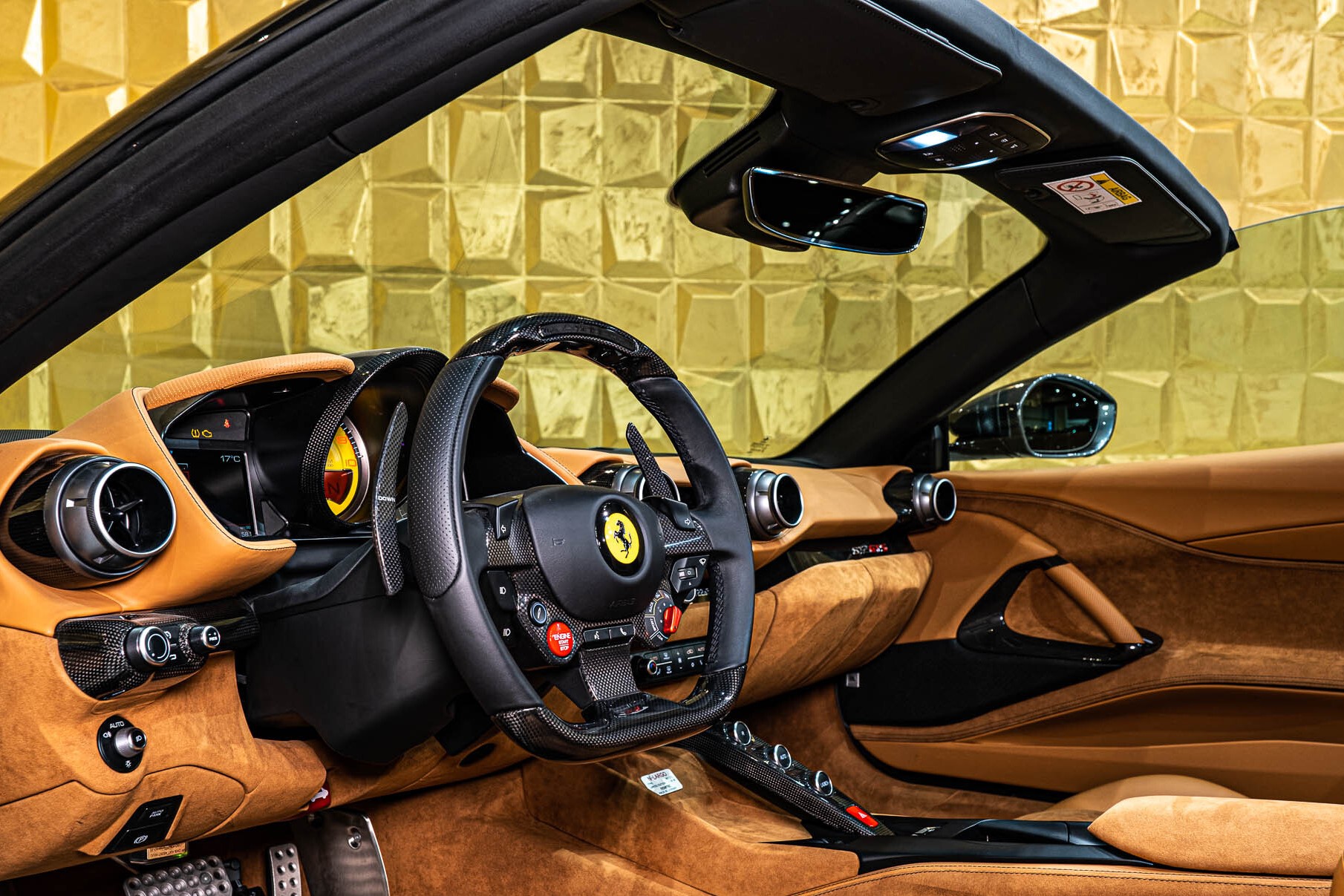 According to Novitec, only 18 units of the tuned 812 GTS supercars will be made. That's why this one for sale by Hollmann International is special indeed. The car's exterior is finished in a shade of grey dubbed Grigio Silverstone. This is complemented by a mostly tan Cuoio leather interior package. The car also gets a healthy application of carbon fibre for parts like the diffuser, side mirrors, and paddle shifters.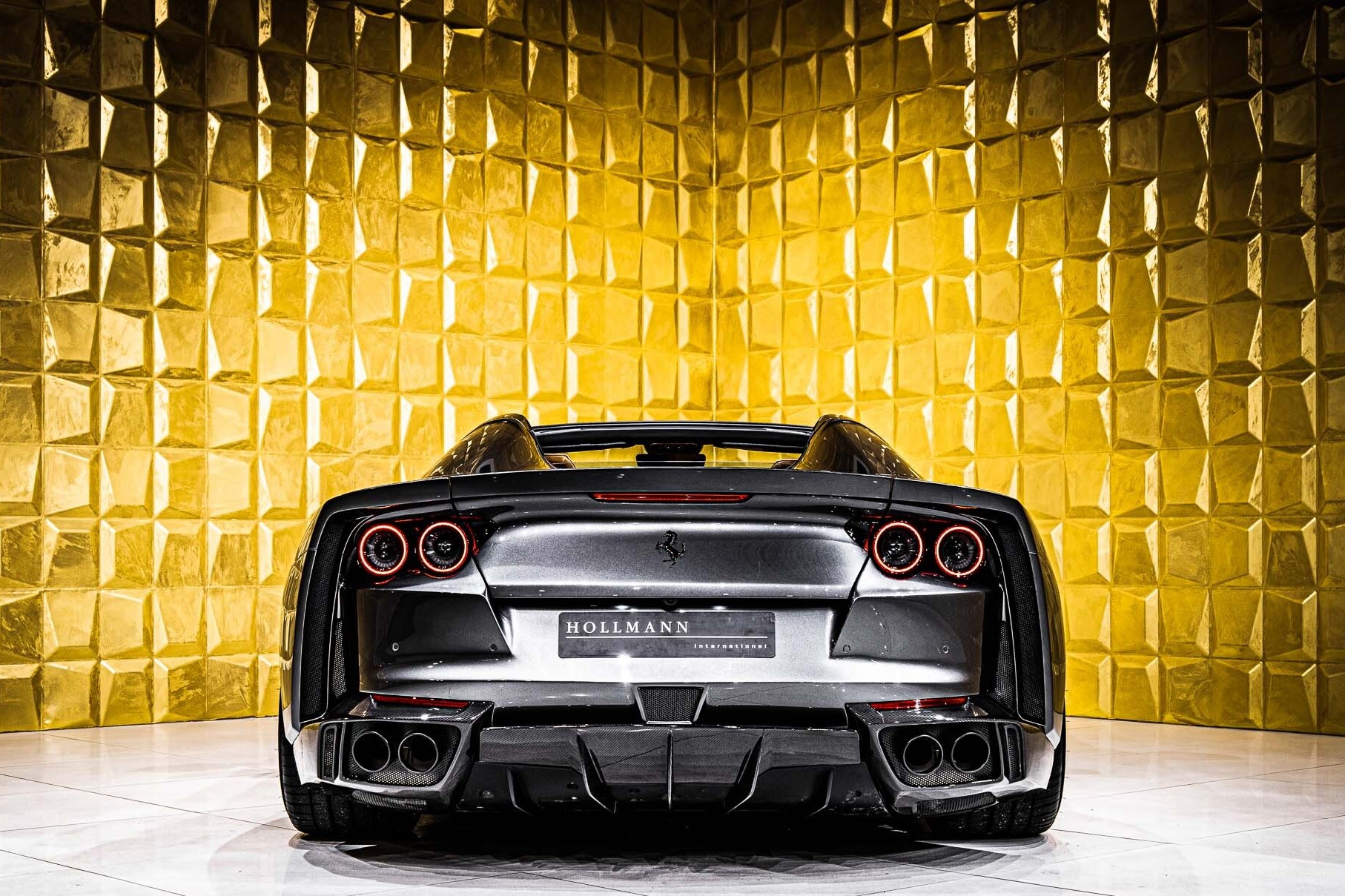 Novitec's touches on the car include a stainless steel performance-optimized exhaust system with exhaust flap control and sports catalytic converter. There's also a body kit setup comprising a new front bumper, rear bumper, fenders, rear side panels and a set of side skirts.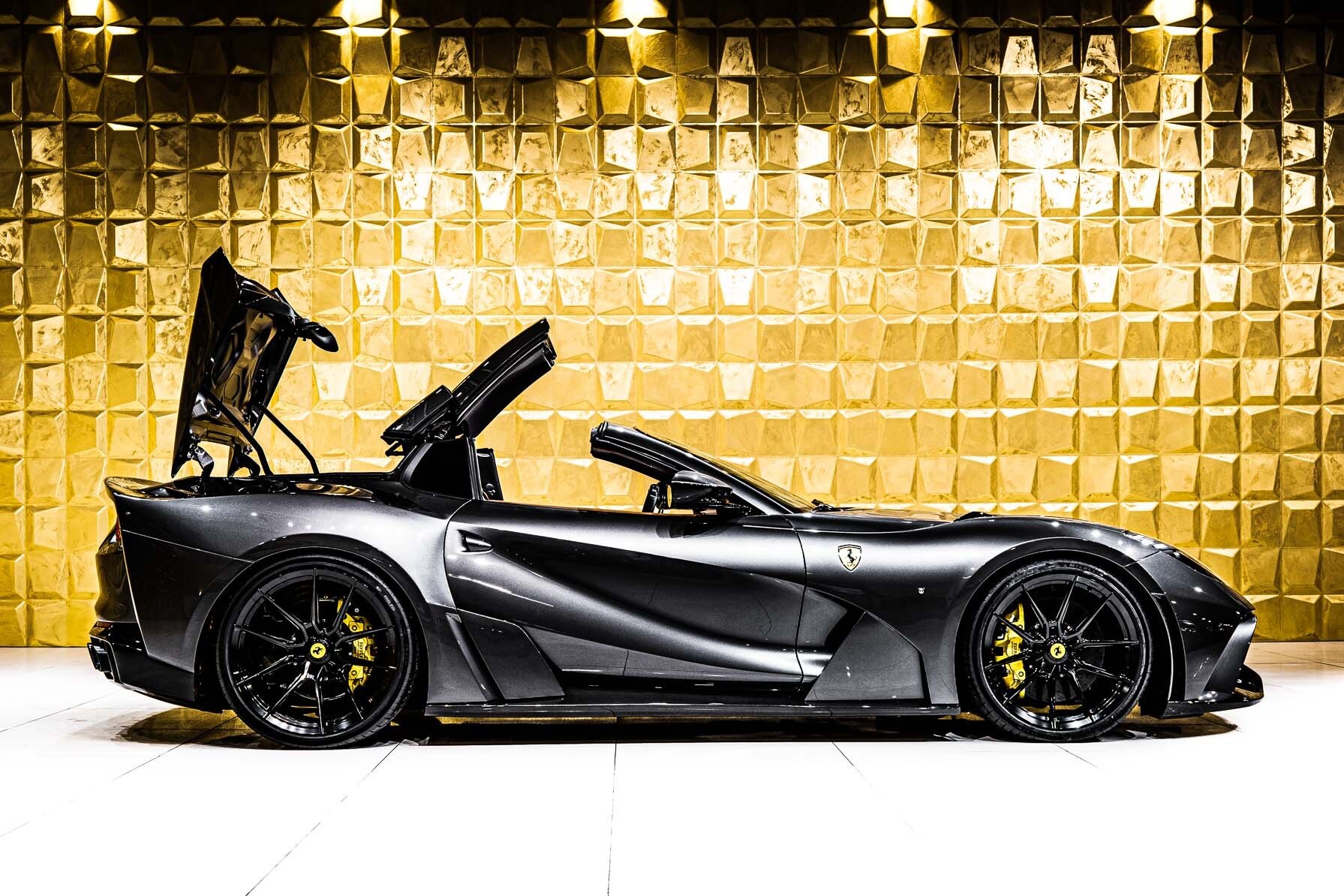 The car may be built for hardcore performance, but it is also fitted with several 'nice to haves' that make for a pleasurable driving experience. There's a high-power Hi-Fi sound system, a parking camera and a suspension lifter to help the car over road bumps.
of a Ferrari 812 GTS by Novitec N LAGRO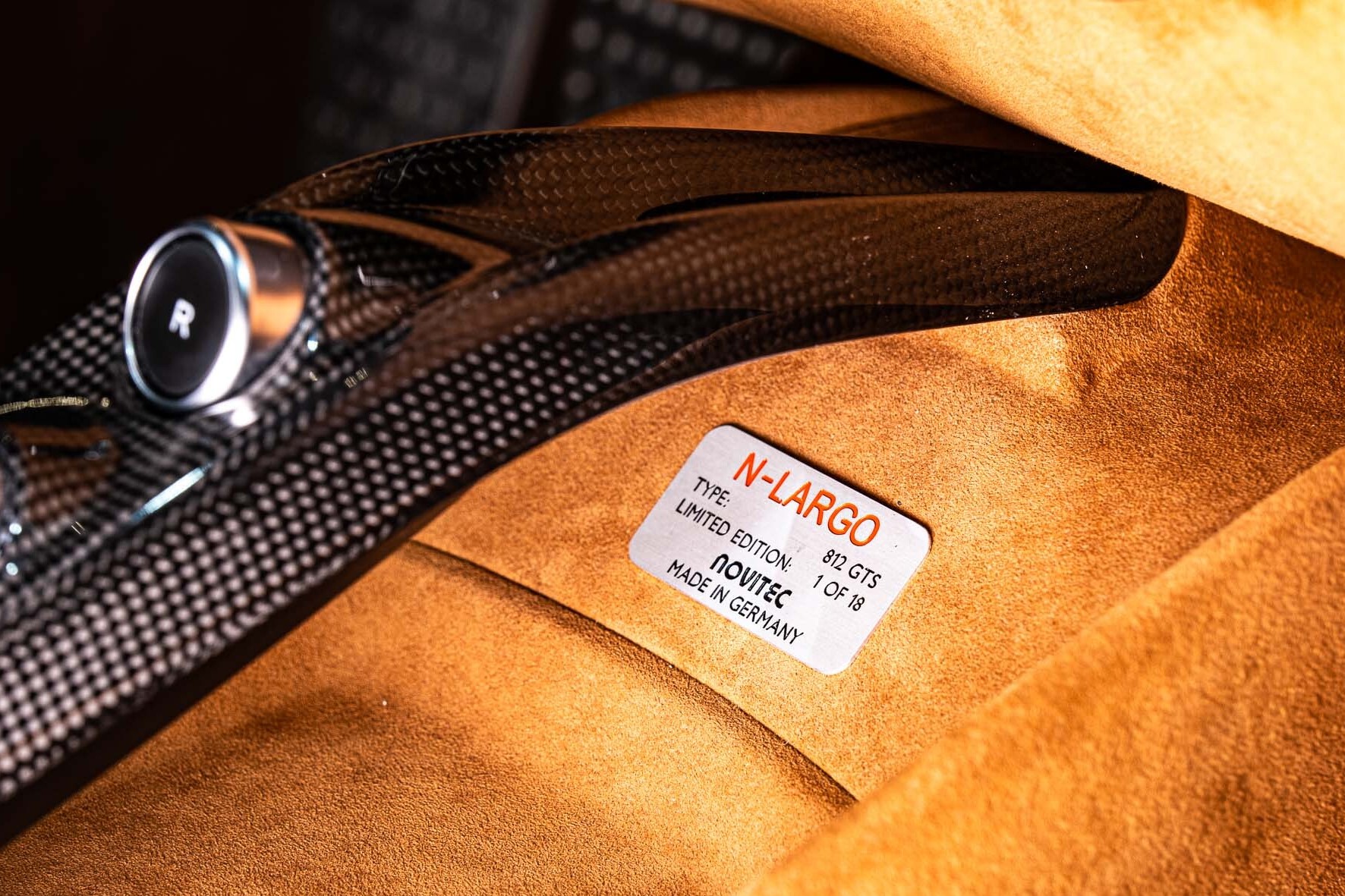 Unsurprisingly, the Novitec N Largo 812 GTS carries a pretty hefty price tag. The car is listed at EUR1,056,720 ($1,140,759) on Hollmann International's website. That's more than double the MSRP of the stock Ferrari 812 GTS.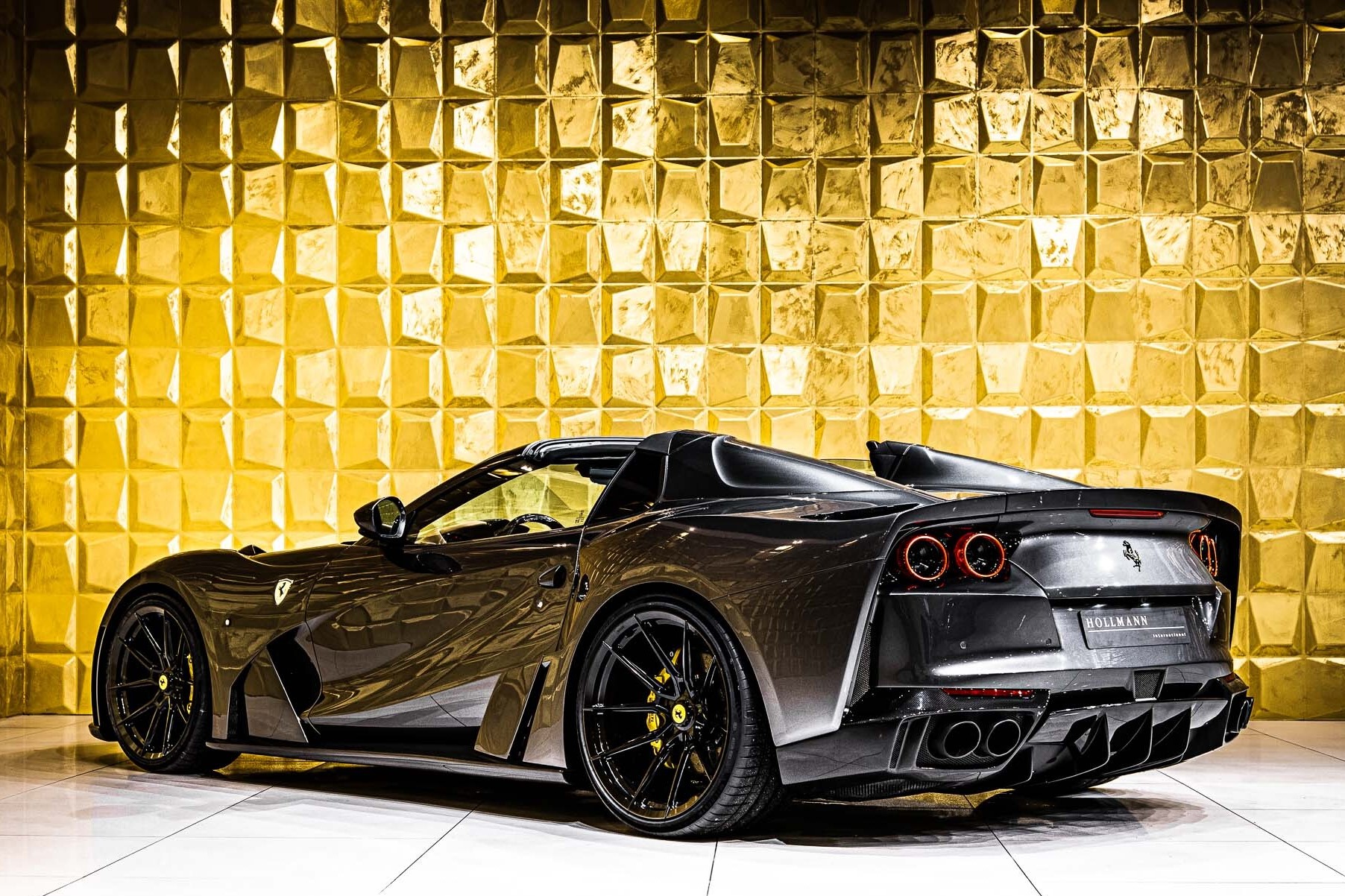 Source: Hollmann International