Shaquille O'Neal – That Shaq
If you're 7'1″ and over 300 lbs like Shaquille O'Neal, you're probably in dire straights when it comes to finding a supercar you can actually fit in… Maybe you're 5'1″ and want to live the dream of living life like a giant, who knows. What I do know though, is that Shaq's old 1998 Ferrari F355 Spider is up for sale.
Ex-NBA and 4-time champion legend Shaquille O'Neal has owned quite a few custom made cars to fit his gigantic stature. This F355 Spider is no different. The entire car has gone under complete redesign to shuffle things around and accommodate his huge body. The fuel tank was relocated to the front of the car, the soft-top has been retrofitted with a custom made tonneau cover and the custom seats have been moved back (all the way to China).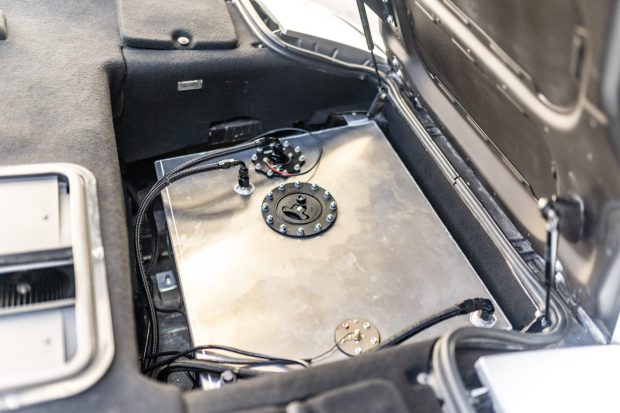 The interior features silver and black leather with Superman logos stuck to the headrests of the seat.
The car is powered by Ferrari's 3.5L V8 (thank god they didn't have to move the engine as well!) and produced around 375 horsepower and 268 lb-ft of torque when new.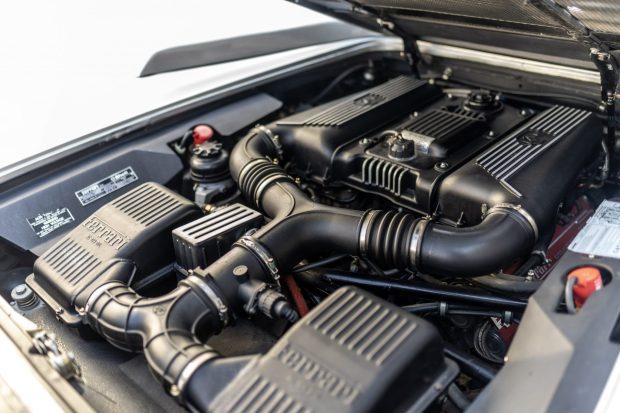 Shaq (or the other giant that owned it after him) only managed to put 7,400 miles on the odometer, so you know this car is ready to go.
Bidding for this one-of-a-kind superman edition car is currently sitting at approximately $50k USD with two days left in auction. I'm not sure if the fact that Shaq had this car retrofit for himself brings the car up or down in value, but regardless it's a funny find and I hope that the massive human that owns this car next has a great time driving it.