Making an Impact No Matter Where Racing Happens
The unfortunate COVID-19 pandemic has thrown a wrench into the various automotive racing leagues around the world. Teams are turning to digital racing as a result and the Giti Angels of Giti Motorsports are no exception. The "girls only" team will compete in its first race of the 2020 season, the Digital Nürburgring Endurance Series. 
The first race around Green Hell pitted real-life racing professionals against experienced simracing professionals. In the CUP3 Class, Jannik Breidt and Bernd Demmer pushed their Giti liveried Porsche 718 Cayman GT4 to the 10th spot overall, which is a very good showing in the opening contest of 2020. The race had over 80,000 viewers across social media platforms and there were thousands of positive comments for the racers.
For the next race, WS Racing will enter two cars with drivers from its trailblazing all-female team. "The rise of eSports has been very well documented, and it's great to be involved with WS Racing to get our first virtual Giti car out on the digital track," said Stefan Brohs, Marketing Director Europe at Giti Tire. "It's very exciting to be involved in the eSports arena, and naturally we will look at how we can use the platform to promote our brands."
If you missed the thrills of the latest motorsports action, you can check out the full digital race in the video linked below. 
A 'Girl's Only' Team in Racing
Giti Tire's Giti Angels made a big impact in 2019 taking their 300 VW Golf VII GTI on 10 races at Germany's Nürburgring circuit, including the world-famous 24 Hours Nürburgring race. The highlight of the season according to Giti Tire was the VLN Endurance race in October. The team achieved a first-place group finish in the race.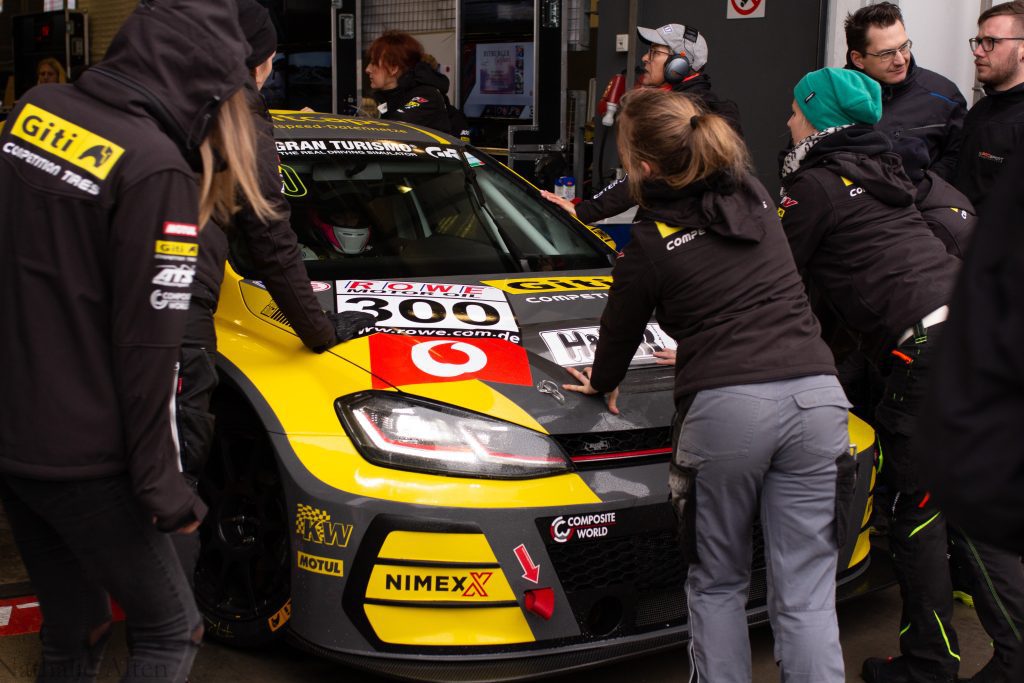 While the 2019 racing season was eventful, Giti Tire wanted to bring back the all-women team for 2020 to make an even bigger impact. The racing team features all-female drives, a female coach, and an all-female crew. The "girls only" racing program is unique and special, and it will hopefully help encourage more female motorsports professionals in the future. 
While the COVID-19 outbreak has put a damper on the racing season in 2020, the team will still compete, and continue its mission of making a difference in motorsports. The Giti Angles team has managed to keep its hopes high, and it will continue to focus on achieving racing success.