In a video posted just a few days ago, Hennessey Performance, famous for turbocharging American muscle cars to ridiculous levels of power, quietly introduced an Audi kit.
Designed for the second generation Audi R8 V10 or V10 Plus, the HPE 900 kit adds a pair of turbos to the respectable German car to make it into a missile. While the standard V10 Plus makes a still grunty 562 HP, the HPE 900 kit launches that number to 912 HP.
However, there is a bit of a wrench in the machinery, as the Quattro AWD system takes a huge bite out of the power to the ground, to the tune of about 18% loss.
As demonstrated on their dyno/chassis tuning video, they still get a respectable 752 wheel HP. What makes the numbers impressive is that despite the twin turbos, the car retains the stock fuel system and runs on 91 or greater octane pump gas.
And, because of the shared DNA, the same HPE 900 kit, with a few replacement pipes and placements, is viable for the Lamborghini Huracan, Huracan Performante, and Huracan Evo.
With installation at Hennessey Performance itself, or at a certified Hennessey installer, the only true downside of the kit comes to light. There is no other way to say it, except that the kit, installed, is $79,500.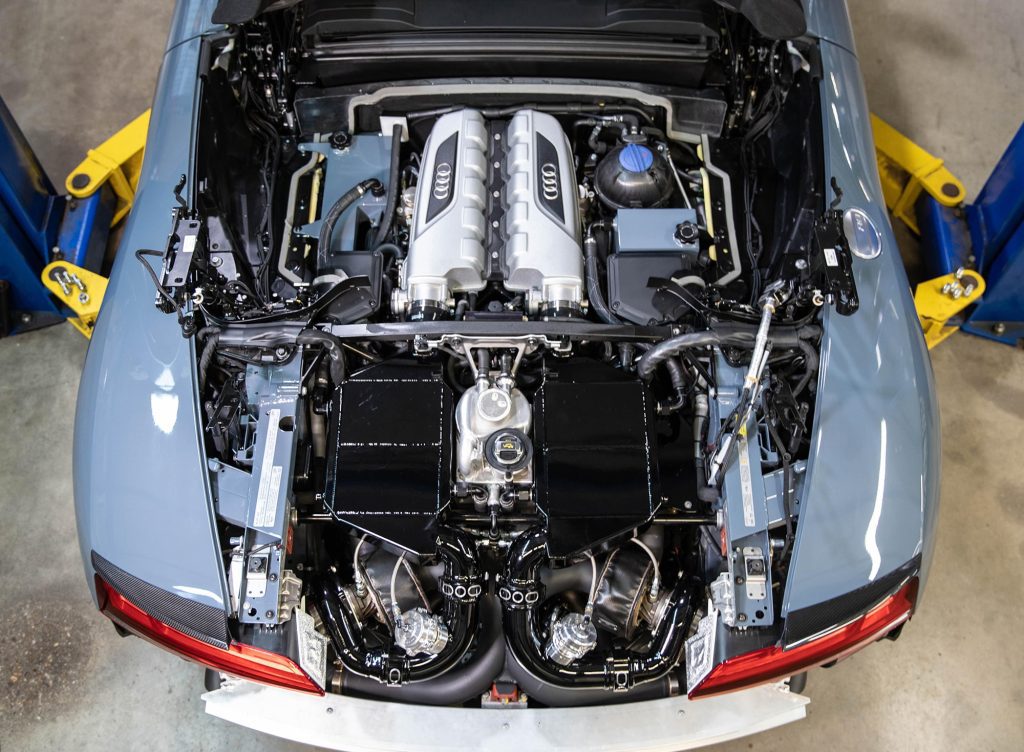 For that money, you could get a 2020 Ford Shelby GT500, and still have some change left over. And that car makes 760 HP at the crank. However, it wouldn't be designed and released if there was not a client base that wanted it.