We haven't even seen the first Lamborghini Revuelto customer car being delivered, in fact, this week we saw a plethora of videos being posted online of the dynamic launch for this new V12 flagship from Sant'Agata in Vallelunga, but all those journalists, influencers, and VIP customers were driving pre-production prototypes, as far as we know, not a single one of those cars that could be enjoyed on the track were actual client spec production units, as we all know there is a prototype stage, the cars we've seen spotted wearing heavy camouflage wraps, once that testing was almost completed Lamborghini headed into converting the existing Aventador production line on which a first batch of pre-production prototypes was built, usually about 50 units, just to see if the assembly line that's been painstakingly designed on a computer actually works in real life, and to see of the 'production' version of the Lamborghini Revuelto is ready for somewhat mass production.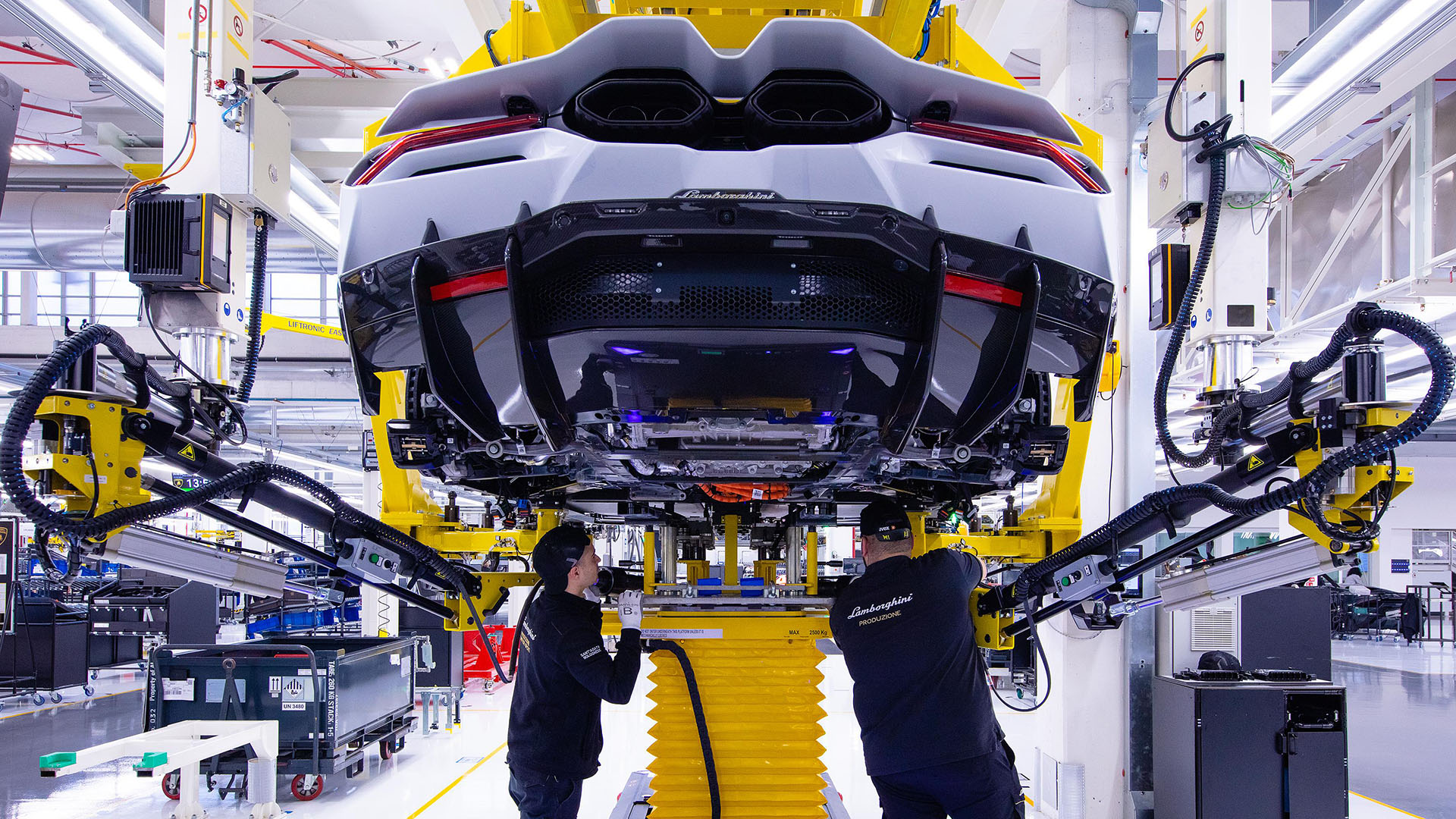 The sad part of this story is the fact that most of those 50 or so pre-production prototypes can't actually be sold to the public, they are prototypes that most likely will not be 100% identical to the cars that will be delivered later this year, so those that aren't crashed during test drives will most likely be destroyed or be used as test mules for upcoming derivatives, and at least one of these has already been confirmed, most likely for a release in 2024, the Lamborghini Revuelto Roadster. As always the Coupé version is the first to be unveiled and delivered to customers, and while production has already been sold out for well over 2 years on this debut model, we will be seeing a convertible version of the V12 hybrid flagship next year, and it will come with a hardtop that stores under the front hood, just as it did with the Aventador Roadster, surely Lamborghini won't revert to the canvas top we got on the Murciélago … I think we still have owners of the Murciélago Roadster that are traumatized from trying to fit the roof when it started raining.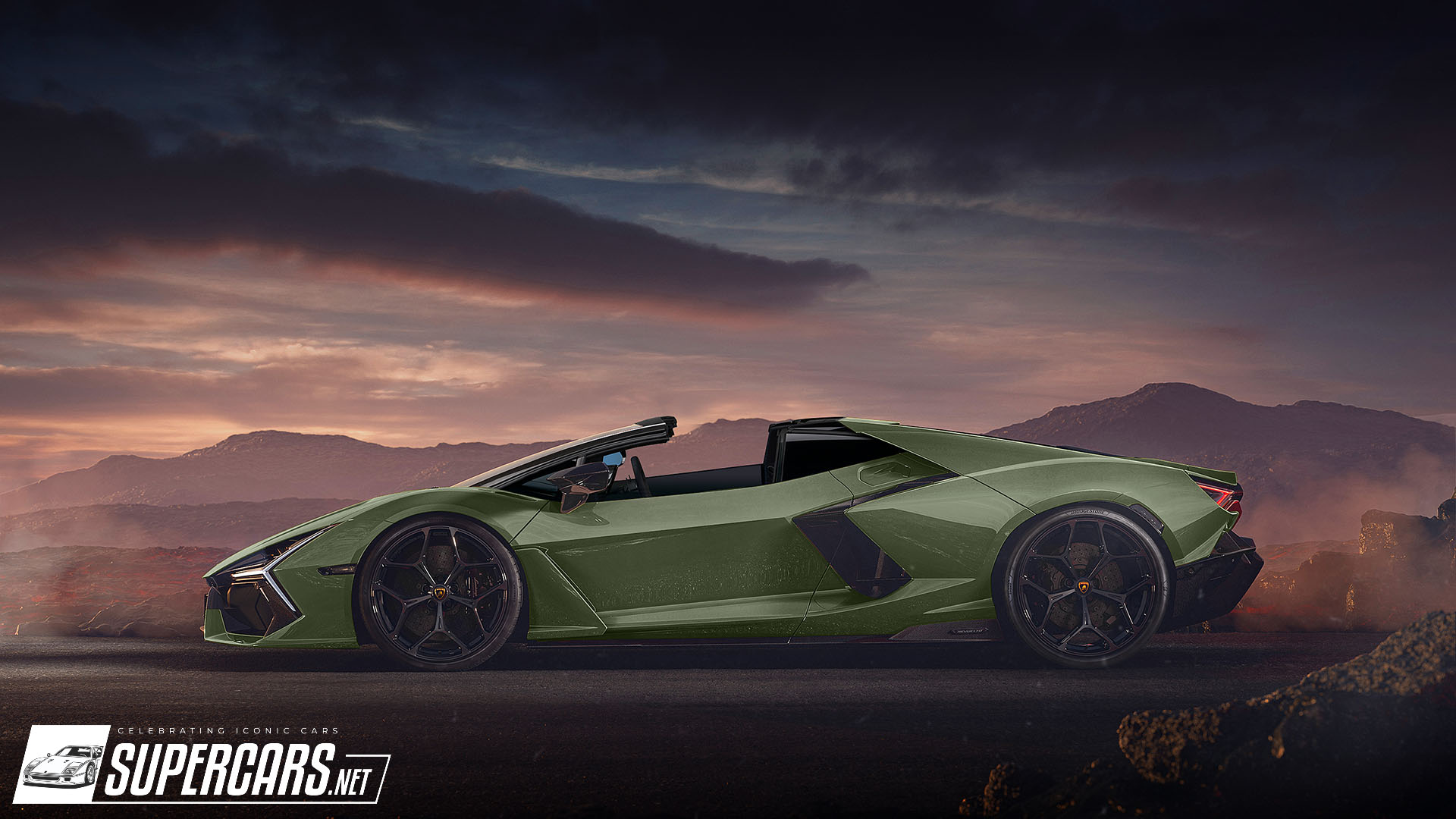 But a Roadster version will surely just be the first of many editions we'll be seeing on the new Lamborghini Revuelto, still with the base 1,015 hp, which leaves the option of more horsepower for a Superveloce or an SVJ version, just imagine the power output rising to 1,250 hp for instance, just by fitting a battery that is capable of delivering enough power to get all three 148hp electric engines performing at their maximum, together, now that would really create a Lamborghini Revuelto Superveloce, with the obligatory addition aerodynamic add-ons of course.
So I for one am sure we'll be seeing some amazing cars from Sant'Agata in the near future, there have been a few spy shots of the Huracan replacement seen online already, rumor has it the V10 will be retired unfortunately, but in it's place we'll get a V8 hybrid version that will probably come with more than 800 hp of combined output, but for now, we'll have to enjoy some virtual renders from YouTube created by hycade on what an SVJ edition of the Lamborghini Revuelto might look like … enjoy: