As stated on TheSupercarBlog, Koenigsegg is expected to bring either 4 or 5 cars to the Geneva International Motor Show on March 3. One of those cars is almost certainly going to be the new Koenigsegg KG12 hypercar.
The KG12 is different than all other Koenigsegg's as it is the company's first foray into the 2+2 seating style. While retaining the classic Koenigsegg low, removable roof and the dihedral synchro-helix doors, one wonders how the second row of seats would fit.
The answer has been revealed to be that the KG12 will use a hybrid powertrain unlike any seen to date. A bespoke Koenigsegg 2.0 liter turbocharged 3 cylinder using the FreeValve camless will form the gas powered core of the system, with an extremely powerful electric motor paired with it. The combination has been reported to be able to produce a combined 1,500 HP while giving up enough room to fit the +2 seats.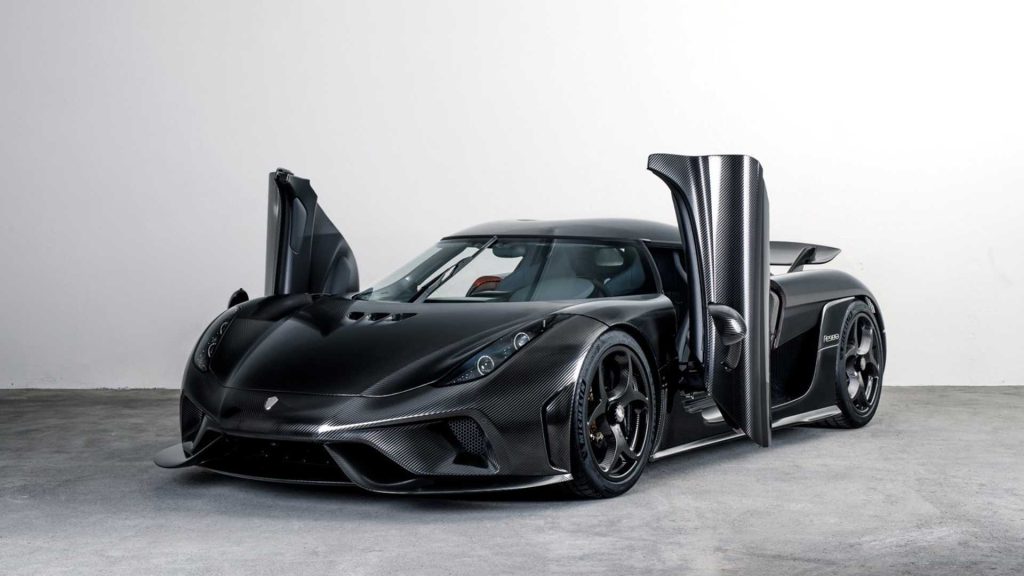 No news or reports about the transmission has emerged, however speculation points to the direct drive CVT from the Regera (pictured above in naked carbon fiber) in a modified form.
The KG12 is expected to cost about $1.5 million US, with a total unit production of 300 cars, and deliveries are expected to start in 2022.
Also expected to be shown at Geneva are the Mission 500 Jesko, the new Koenigsegg $1 million "affordable" hypercar, and another car that has been shrouded in deep secrecy.