It seems the first Lamborghini Sian is being sold by her lucky owner as we speak, a 2020 Sian FKP37 finished in an amazing satin black with red accents has been listed online at Collecting Cars, chassis ZHWEJ7ZD1MLA10780 has reached £1,500,500 at the time of writing with little over 24 hours still to go, which converts to about €1,720,000 at the current exchange rate, and this is very underwhelming, to say the least when you consider the €3,500,000 MSRP back in 2020, and that was before options mind you.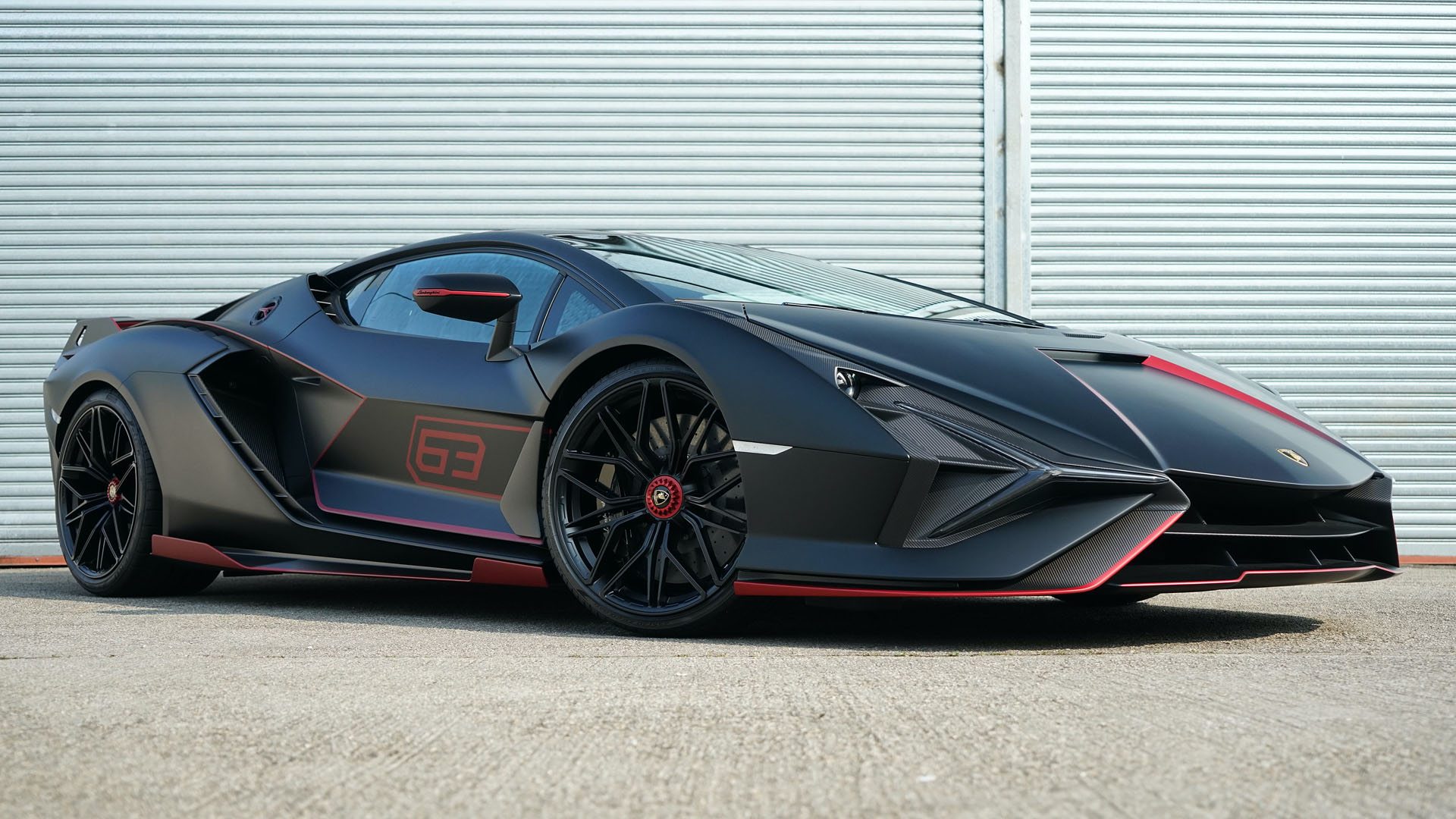 But it does make sense we're only now seeing the first Lamborghini Sian possibly changing hands as Automobili Lamborghini SpA sold out all 63 units of this limited edition V12 hybrid supercar even before anyone saw the real car at the 2019 IAA in Frankfurt, but that did come with a small stipulation in the contract you had to sign to get your name in the order books, for one you had to wire transfer a substantial deposit to secure your spot months, if not a year, in advance, and we're talking about Aventador money as a downpayment, but you also agreed you were not allowed to sell the car within 24 months of taking delivery of your unit, so the car we're seeing listed for auction here was probably delivered somewhere towards the end of 2020 or early 2021, which makes it eligible for sale now.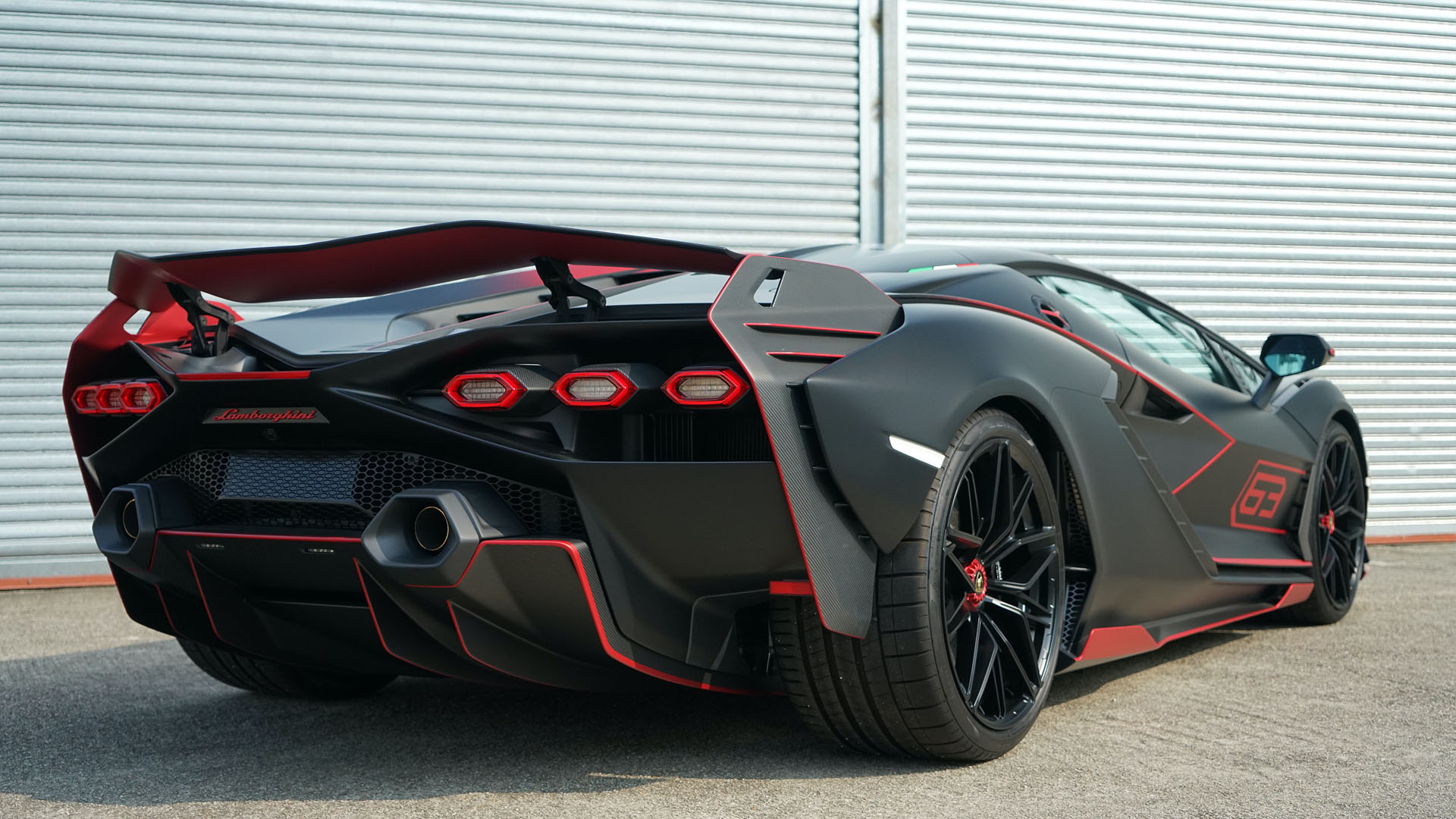 This satin black with the optional exposed carbon fiber Lamborghini Sian has covered just 84 km at this time and is located in Hong Kong, listed by a private seller, showing a larger '63' on the doors in red, that ties in with other details on the exterior that were given a splash of Rosso to contrast with what seems to be Nero Nemesis, while the interior comes in Nero Alcantara with Rosso stitching that looks just amazing combined with the 'dry' carbon fiber inside the cockpit of this ultra-rare Raging Bull.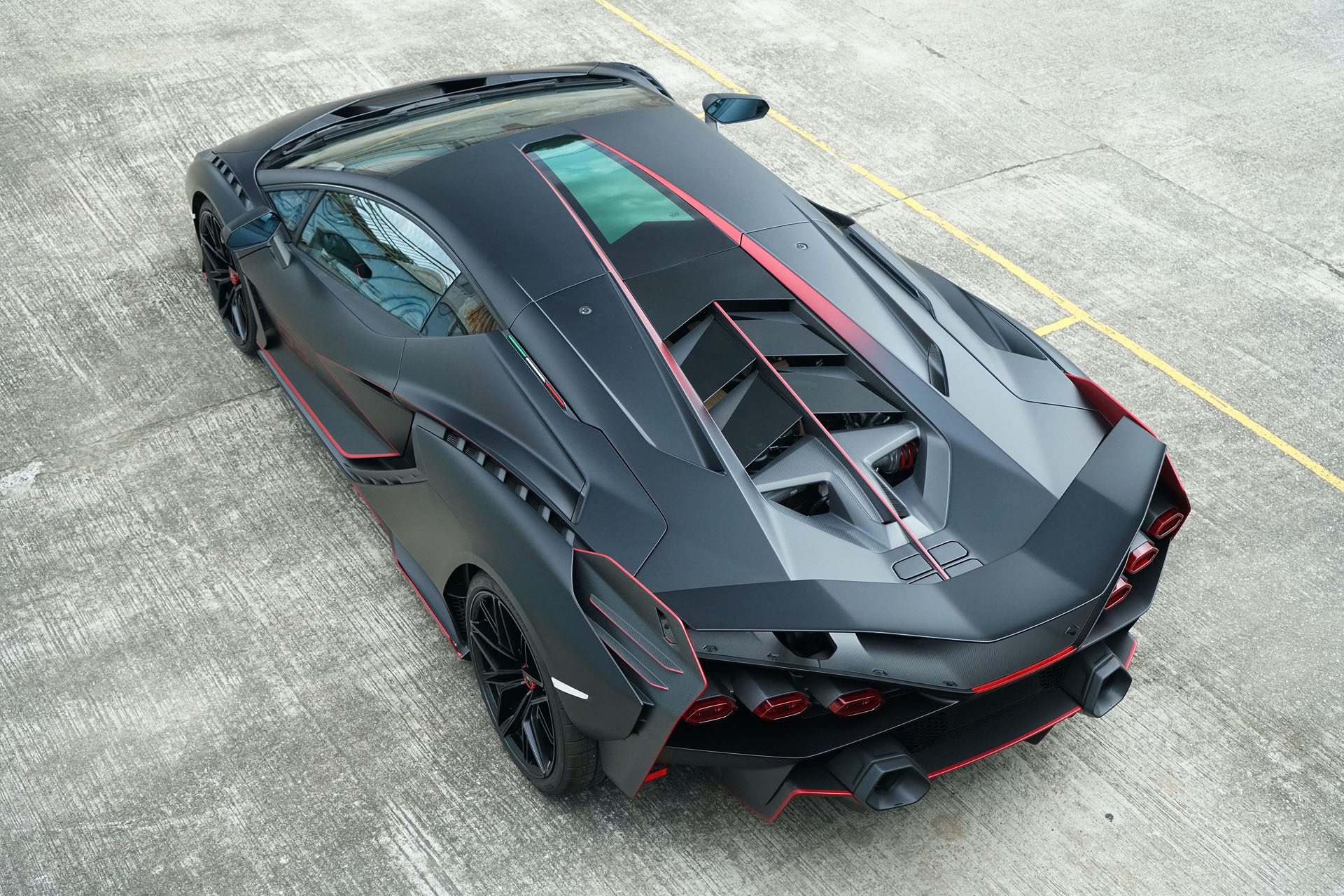 I for one rather like this menacing black look, but I do have to admit I rather liked the presentation version in Verde Gea with the Oro details too, but I wasn't too fond of the brown upholstery inside the car, but that's all personal taste, and each of the 63 customers that managed to secure a Lamborghini Sian back in 2019 all had one-to-one meetings with either Mitja Borkert himself or members of the Ad Personam team at Lamborghini to create a one-off Sian just for them, the intention from Lamborghini was to make sure no two identical Lamborghini Sian exist in the world, some might be set apart by small details, but different is different, right?
I have to say I would have added a little more red details on the interior, apart from the red stitching and embroidery seen on the inside, it's all a little too plain black for my taste, but hey, I didn't spend €3,500,000 on it, so it wasn't my choice and I'm sure the owner was very happy with it, but now seems to think the time is right to move on and have someone else enjoy this modern limited-edition Bull, perhaps he, or she, added one of the 112 Lamborghini Countach LPI 800-4 to the collection recently, the latest and bravest from Sant'Agata.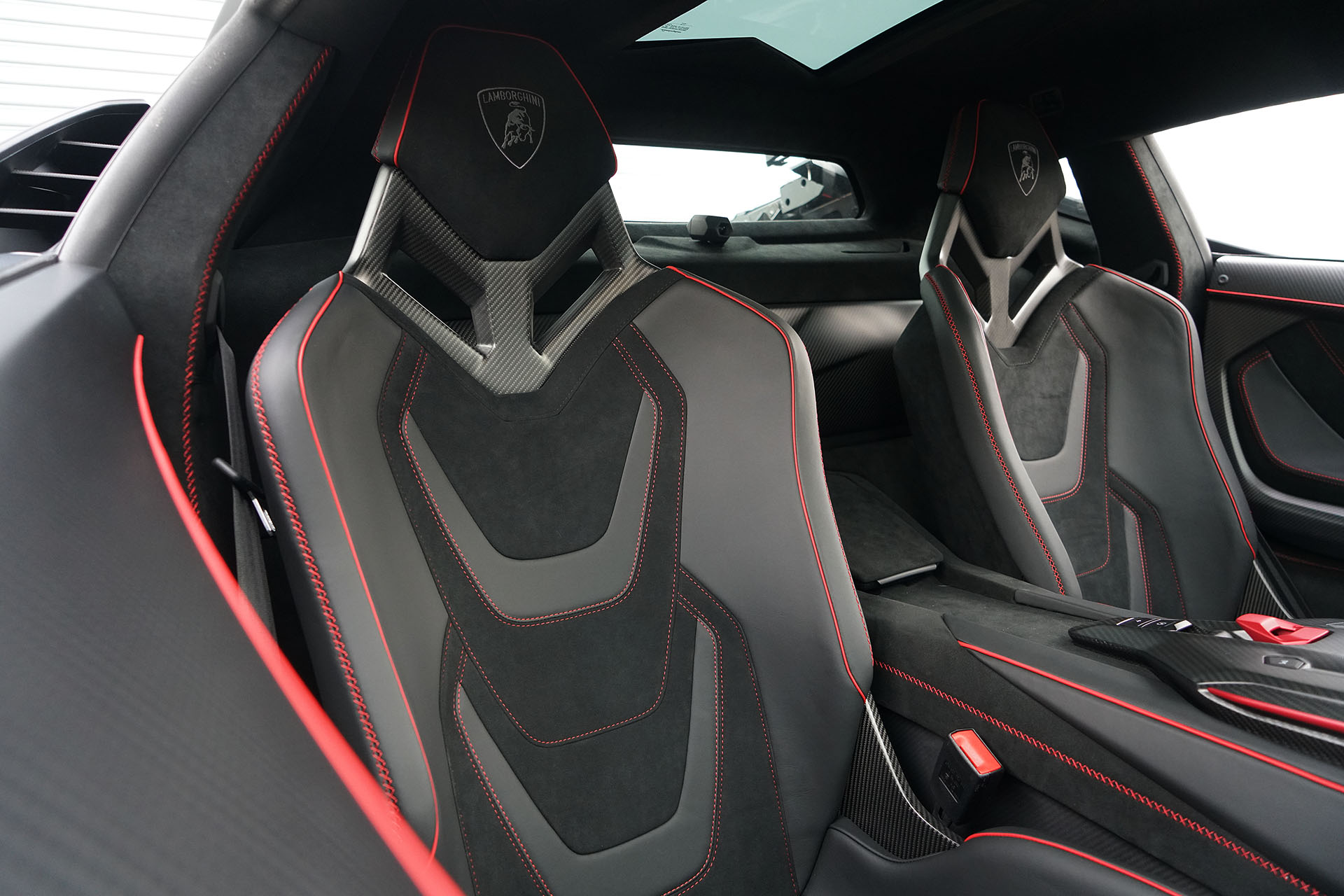 Still, the Lamborghini Sian is a milestone in the history of Automobili Lamborghini SpA for being the first ever V12 Hybrid made in Sant'Agata, at least as a limited production model, I know we had the Asterion Concept before, but that was just a prototype, and it came with a V10 engine coupled to electric motors, the Sian has the 6.5-Liter V12 from the Aventador SVJ with an additional electric motor powered not by batteries, but by a supercapacitor fixed behind the two seats inside the car, total power output was 808 hp, which takes this car from 0 to 100 km/h (62 mph) in just 2.8 seconds, the Sian can reach a top speed of more than 220 mph.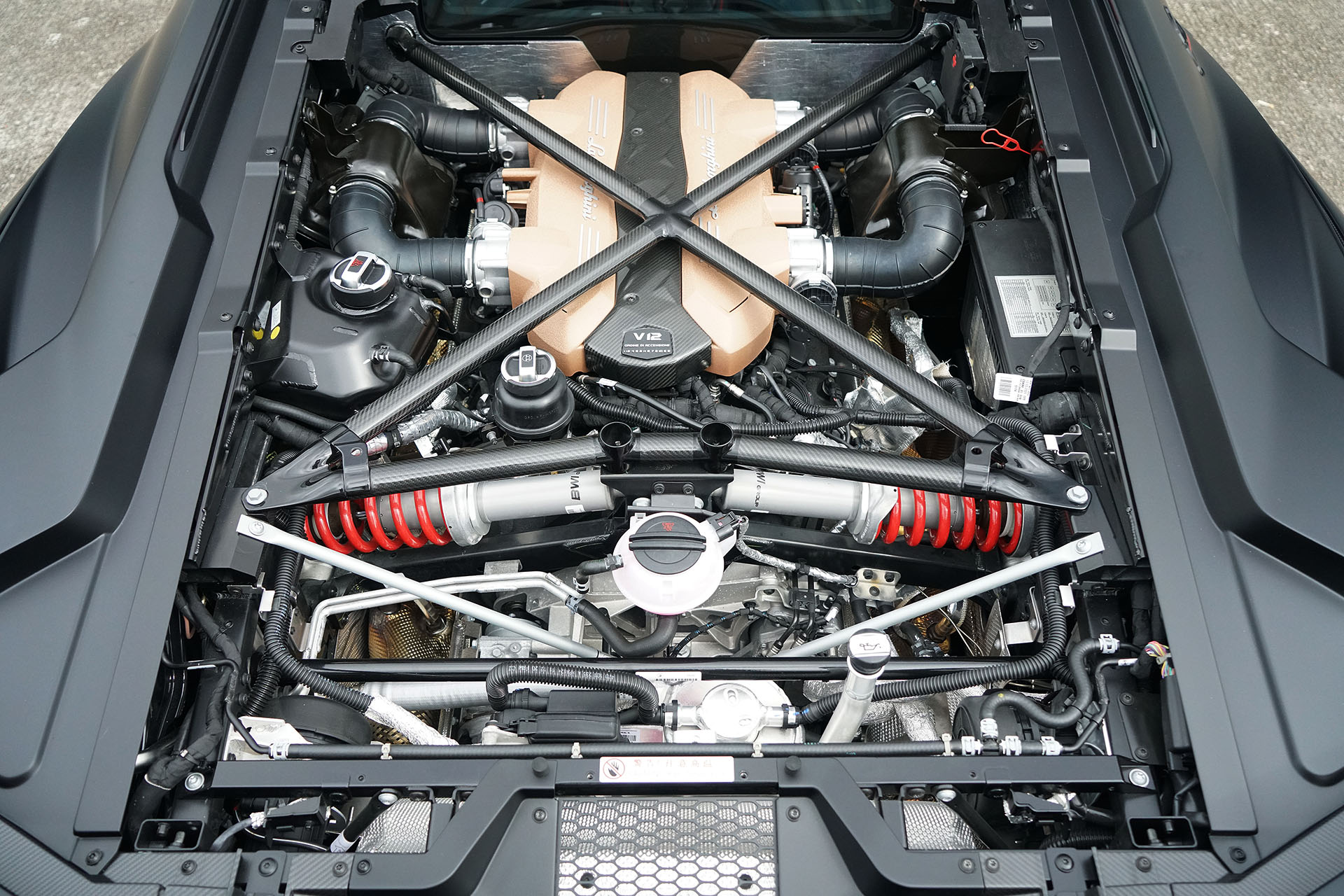 If you are interested in adding one of Lamborghini's most innovative models to your collection, head over to the auction listing at Collecting Cars and put in your bid on this one of 63 Lamborghini that hasn't even been registered since new and that is currently located in Hong Kong, do keep in mind you might have to pay import costs when you ship this Sian to your doorstep, but on a car like this, that shouldn't be a problem, I for one am really curious how high the final bid will be for this rare modern supercar from Sant'Agata.