The Lamborghini Accademia has been around for a long time already, even back in the Nineties with the Lamborghini Diablo, owners could opt for a training session behind the wheel of a factory car to learn how their own, future Diablo, would react on a dry surface, but also on a wet surface, and over the years Automobili Lamborghini SpA has expanded this to driving on snow, called the Lamborghini Accademia Neve, and once again, the in-house Squadra Corse team took a selection of VIP customers to Livigno to learn how to drive their supercars on snow and ice.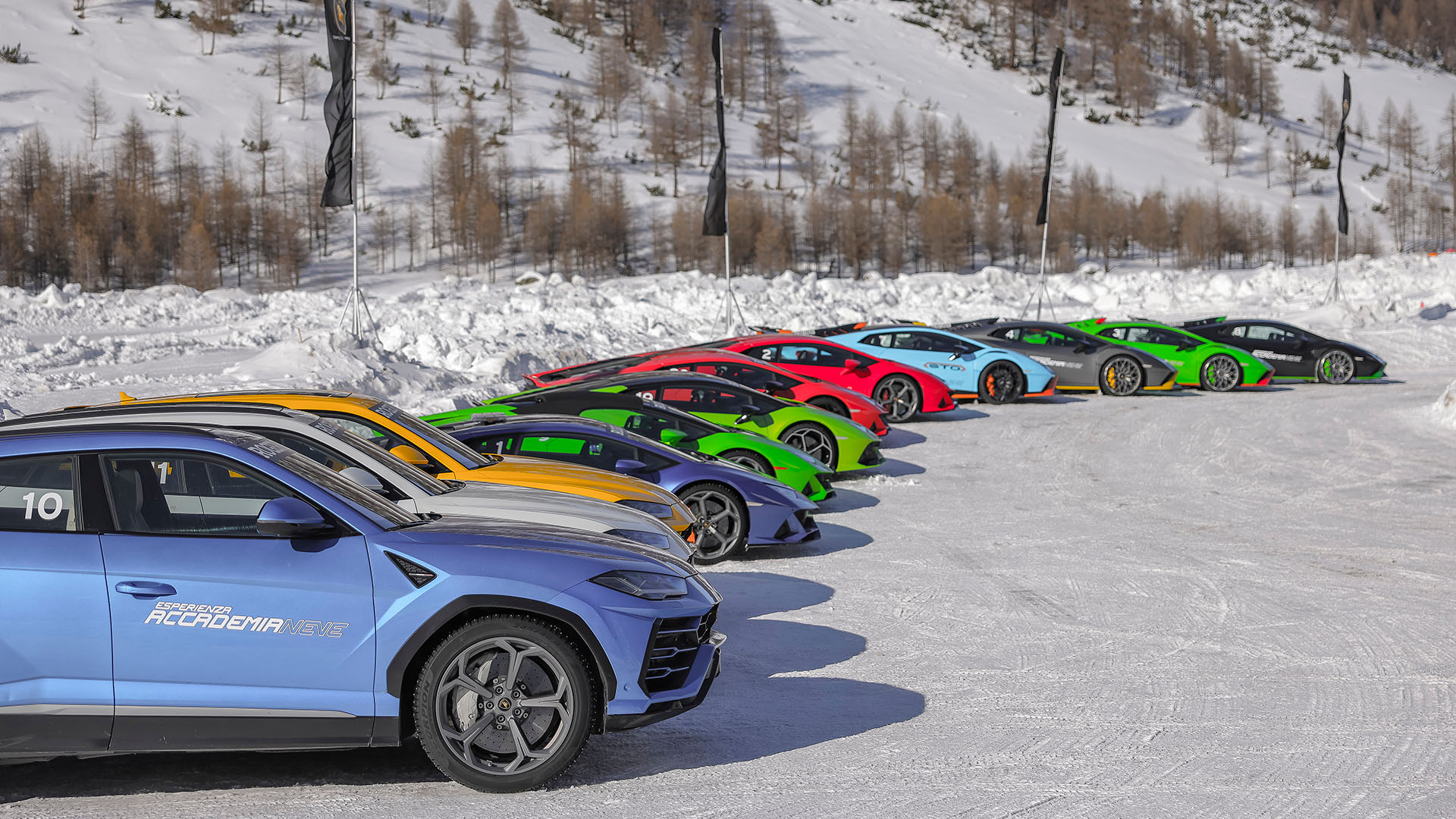 Usually, there are at least a few V12 models to choose from during the Lamborghini Accamdamia Neve, but this time the options were limited to the Lamborghini Urus Super SUV, which feels right at home on snow, and several Lamborghini Huracán models, including the top-of-the-line STO version … and even a Spyder … imagine driving and drifting on a snow-covered surface with the roof down … let's hope they had heated seats.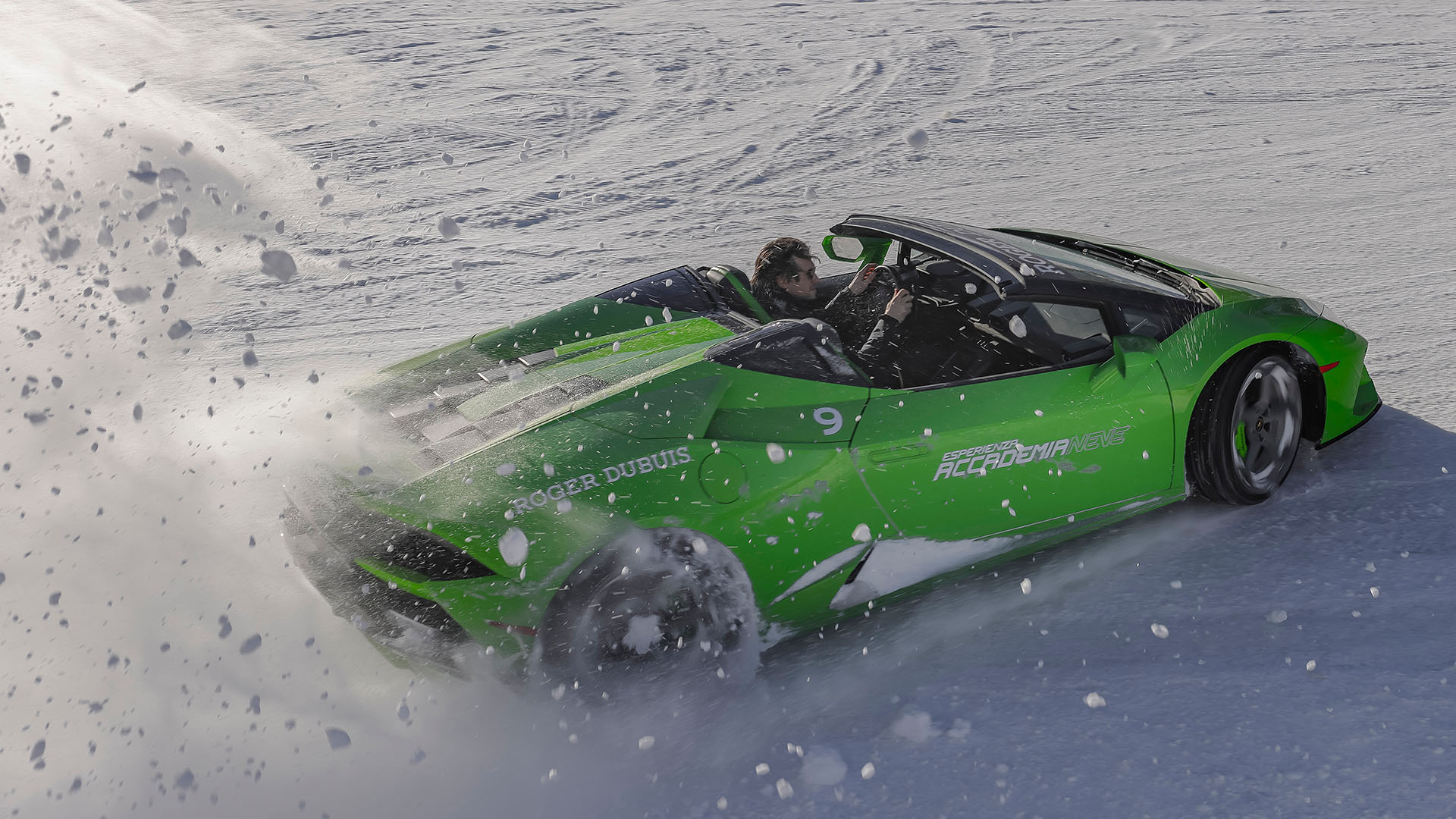 High performance together with freezing conditions isn't new to Lamborghini: Cryotherapy is part of the standard training program for Lamborghini's factory drivers. In Sant'Agata Bolognese, at "DRIVERS' LAB", the Lamborghini pilots benefit from sessions using the most advanced training machines, able to scan posture and performance in real-time, supported by a personal trainer and ending with a Cryotherapy session.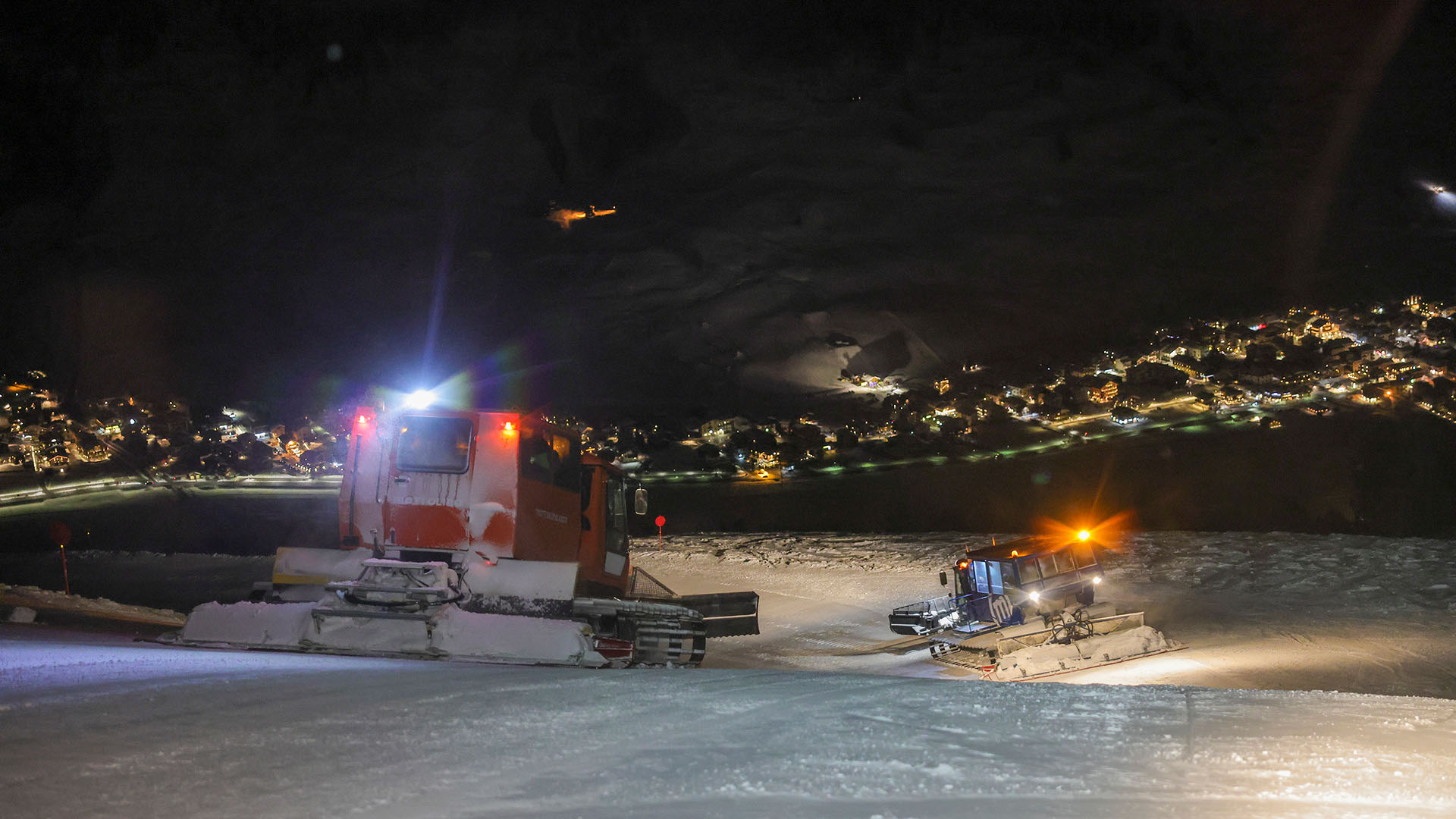 Even during the daytime, the temperature didn't rise above freezing point, but during the night temperature dropped as low as 10°C, perfect to create ice on the 'track', combined with fresh snow this made for an amazing experience once the clients took the wheel after spending the night in a luxury hotel and enjoying some fine dining in the evening.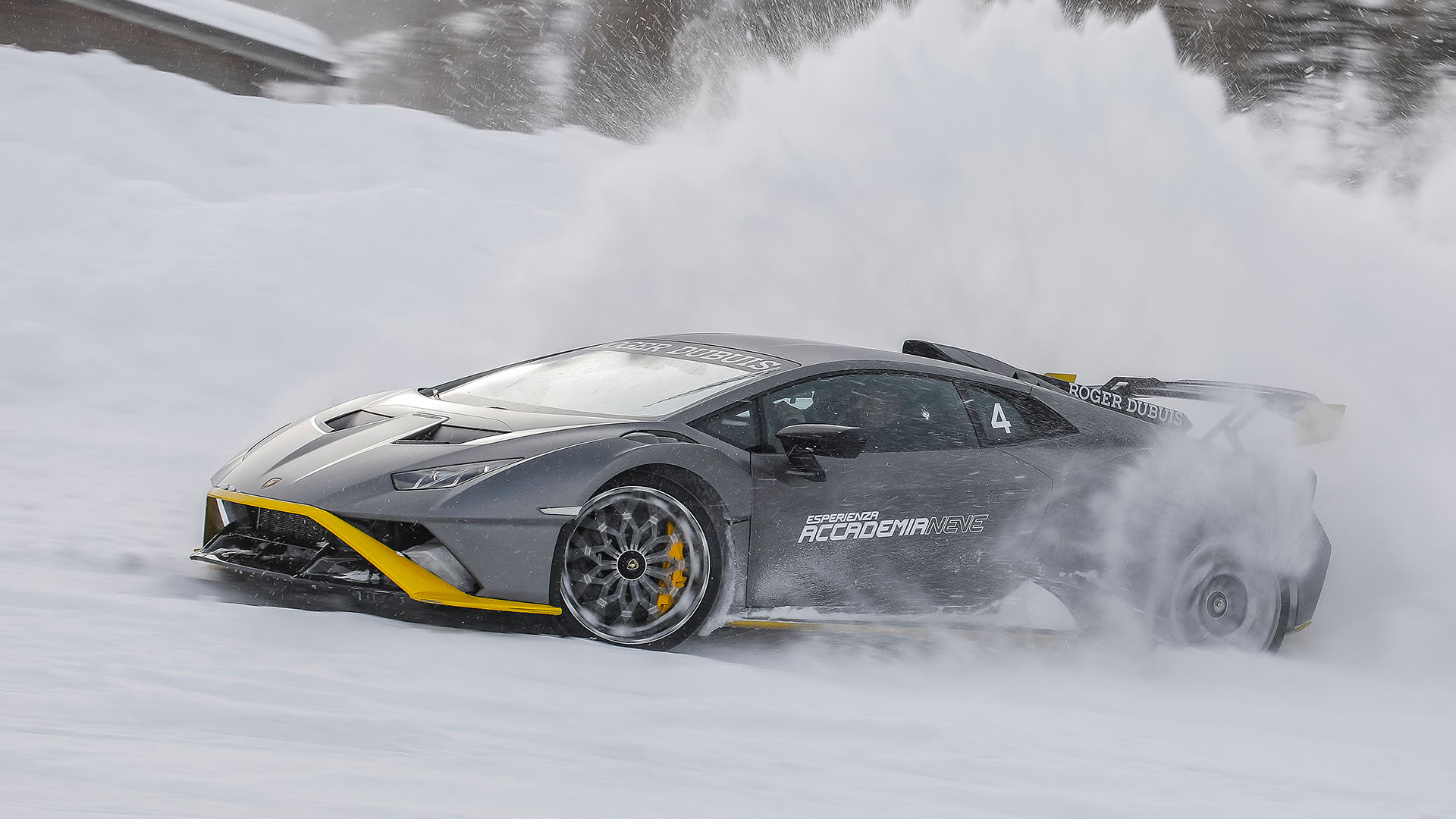 The Lamborghini Accademia Neve is a three-day event for clients to drive these amazing cars in the world's most perfect playgrounds for winter sports vacations, and even better is the fact they are joined by Squadra Corse drivers to teach them how these high-performance Bulls react on slippery surfaces.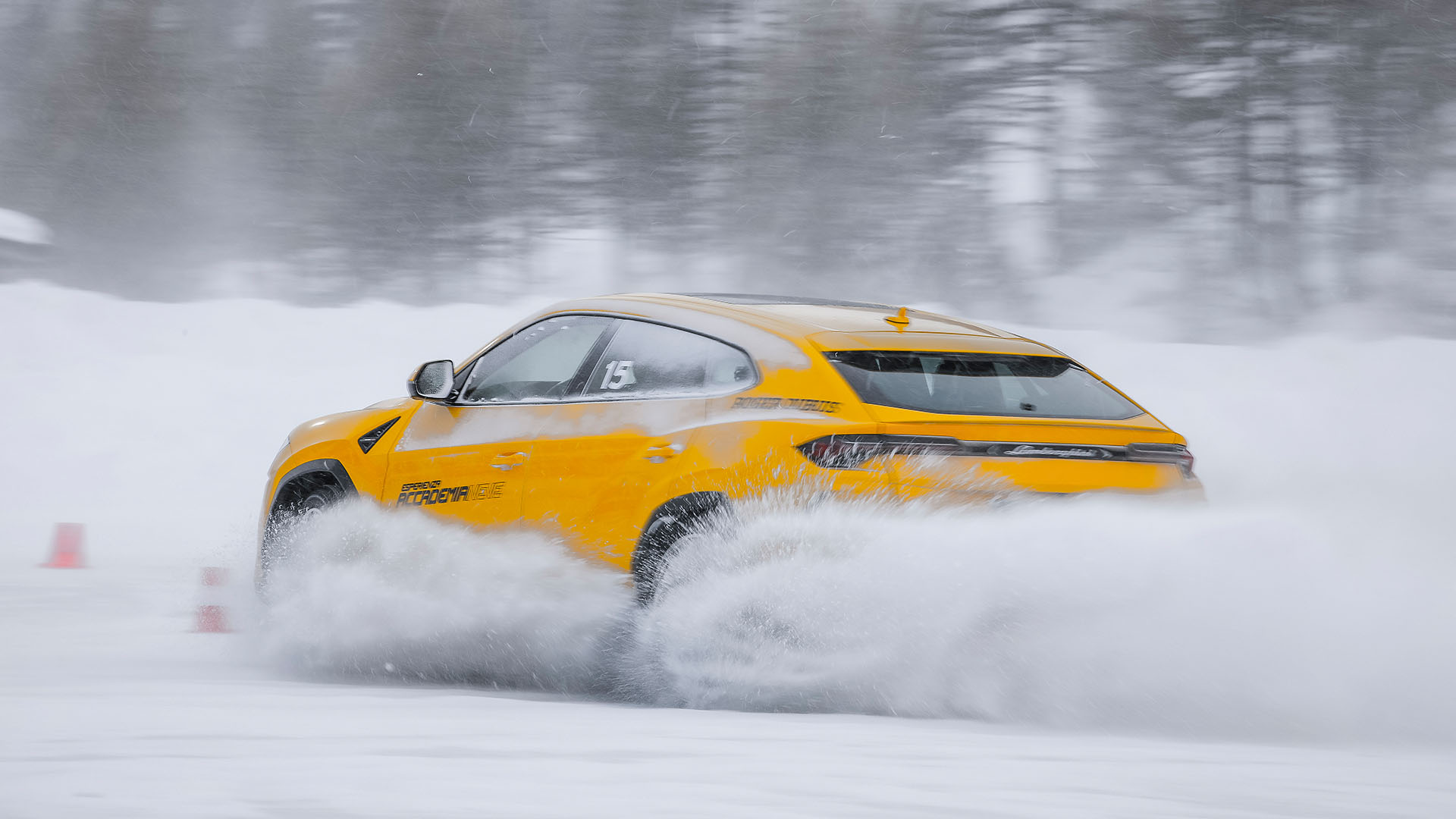 Following the Accademia will allow owners to maximize their abilities behind the wheel of their own Lamborghini, and learn how to get their own car nearer to their limits without risking damage to their own car as all of the Lamborghini at this training course are factory units, having not only four-wheel-drive but also four-wheel-steering in the Huracán EVO does really help in these conditions.
Naturally, the Lamborghini Urus didn't have too much trouble driving on this challenging icy track in the mountains, and with her rear-wheel-drive only, the Lamborghini Huracán STO is rather challenging to keep on the track in the snow, but it's amazing fun nonetheless, for now, enjoy this extensive image gallery of Lamborghini drives having a lot of fun: