The Lotus Emira First Edition has been eagerly anticipated, and it's just now that more details have become available, including specs and final pricing, being the last petrol-powered car to be built by Lotus, interest in the Emira has been immense ever since the car was unveiled at the Goodwood Festival of Speed last year, with an announcement of the Emira V6 First Edition in September 2021, a car loaded with technology, infotainment and comfort features, and while the i4 version was already mentioned, it took until recently for more details to emerge on the four-cylinder counterpart.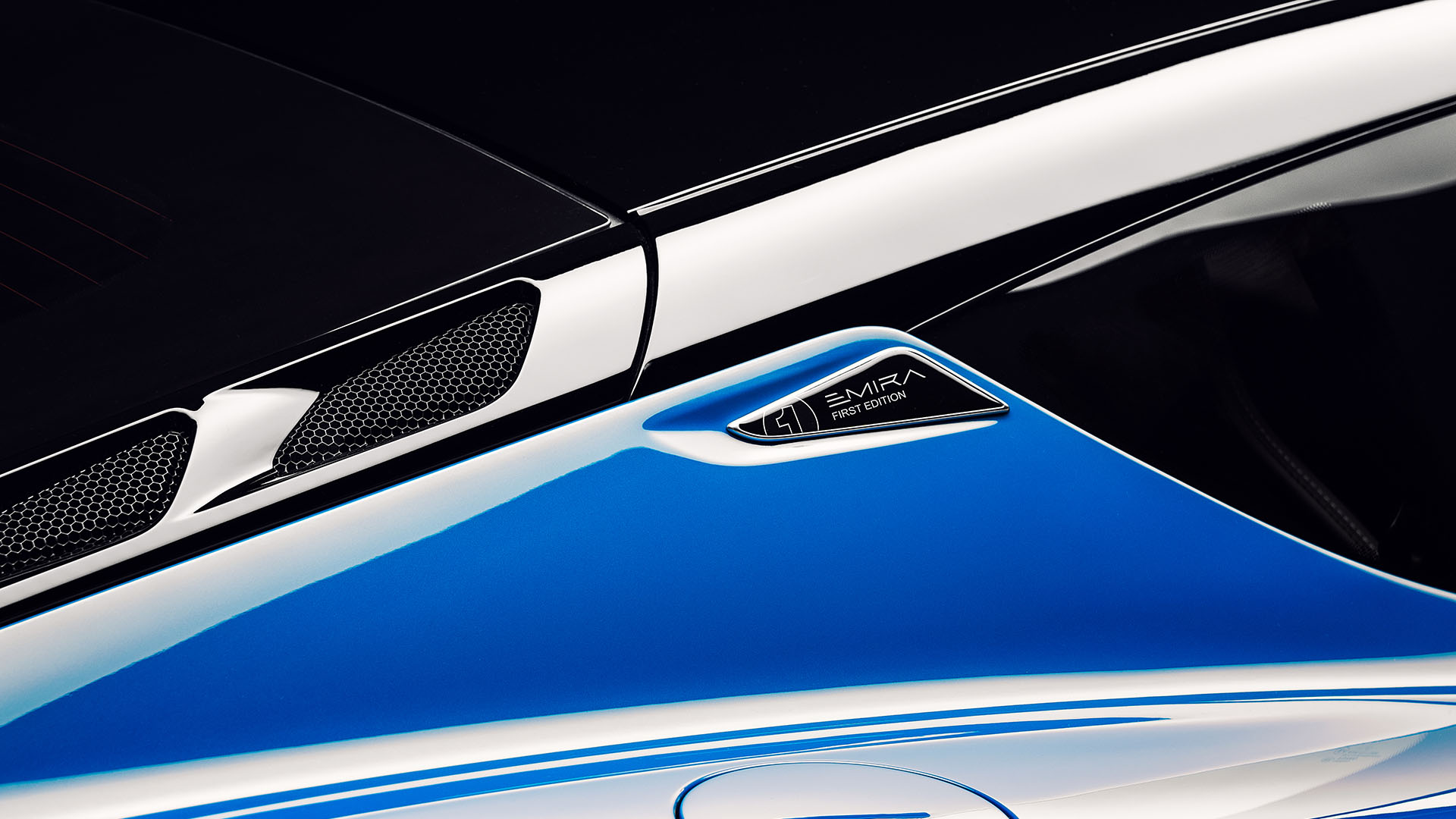 This new Lotus Emire i4 First Edition is powered by a bespoke AMG M139 direct-injection engine, built specifically for the Lotus Emira, and subsequently this four-cylinder engine with up to 208 hp/liter is the most powerful 4-cylinder engine in the world at the time of writing, a total power output of 360 bhp thanks to twin-turbocharging with roller bearings for optimal fast spooling and minimum lag, naturally Lotus created a custom exhaust system for the AMG sourced powerplant to make her sound like a real Lotus should.
This new Lotus Emira i4 comes with an eight-speed dual-clutch transmission (DCT) with paddle shift as standard, which is a first for Lotus. Gavan Kershaw, Director, Vehicle Attributes, Lotus, said: "It's a bespoke rear-wheel-drive variant of the transmission developed by Lotus in collaboration with AMG. On top of that, the gearshift strategy has been defined by the Hethel team as part of the car's performance attributes. It is unique to the Emira and optimized for the best blend of outstanding driving engagement and performance, fuel consumption and emissions."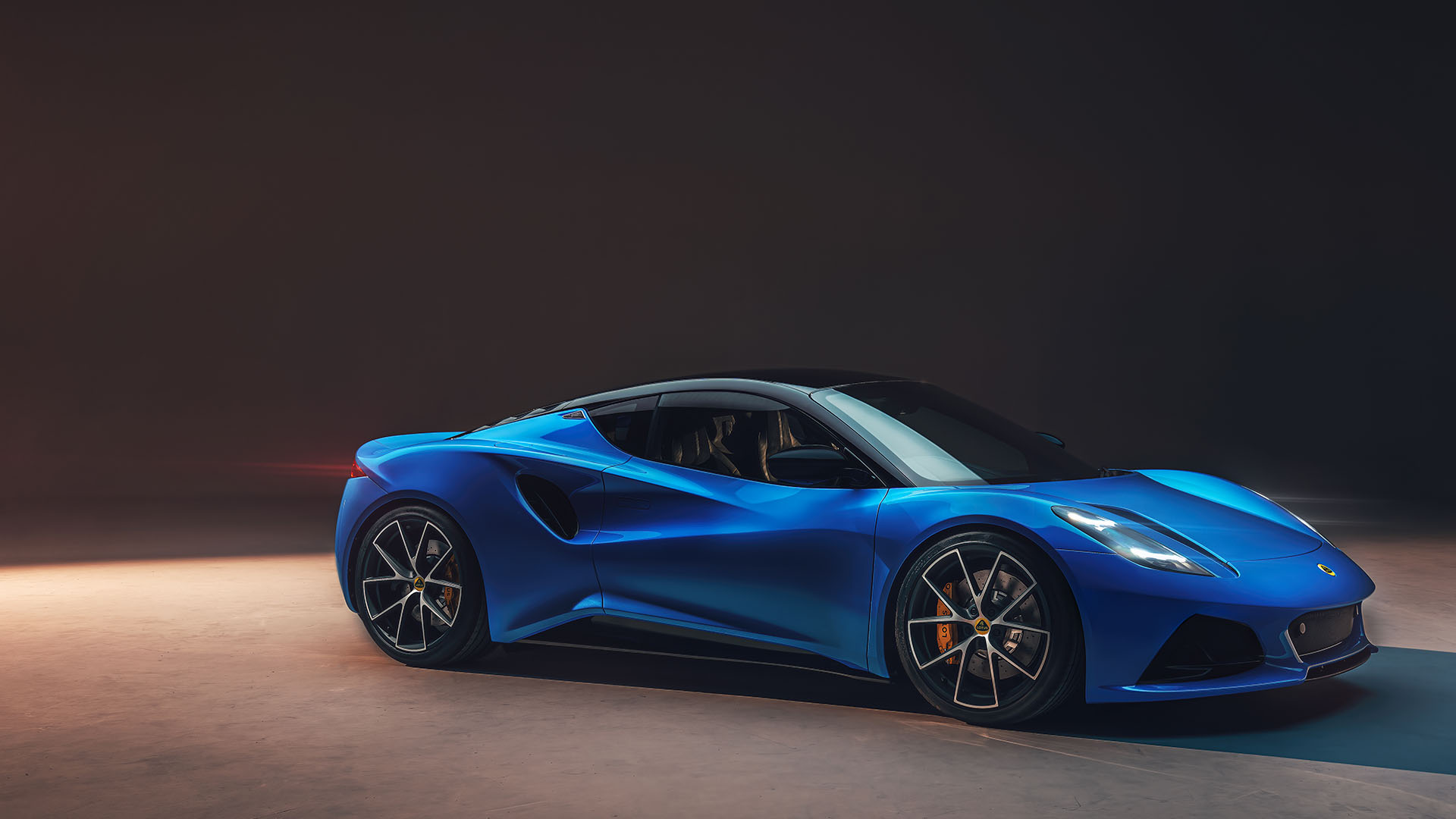 Do note that the i4 variant will be distinguishable from her V6 counterpart by a bespoke engine cover and C-pilar badges, but the high level of specification for the i4 First Edition is taken over from the V6 model, with multiple 'no cost' options available so the client can tailor their Lotus Emira i4 to their tastes. The wheels are 20-inch ultra-lightweight forged alloy rims, diamond-cut for additional exclusivity, branded brake calipers in either red, black, yellow, or silver are another free option, while customers have a choice of six vibrant exterior paints: Seneca Blue, Magma Red, Hethel Yellow, Dark Verdant, Shadow Grey and Nimbus Grey.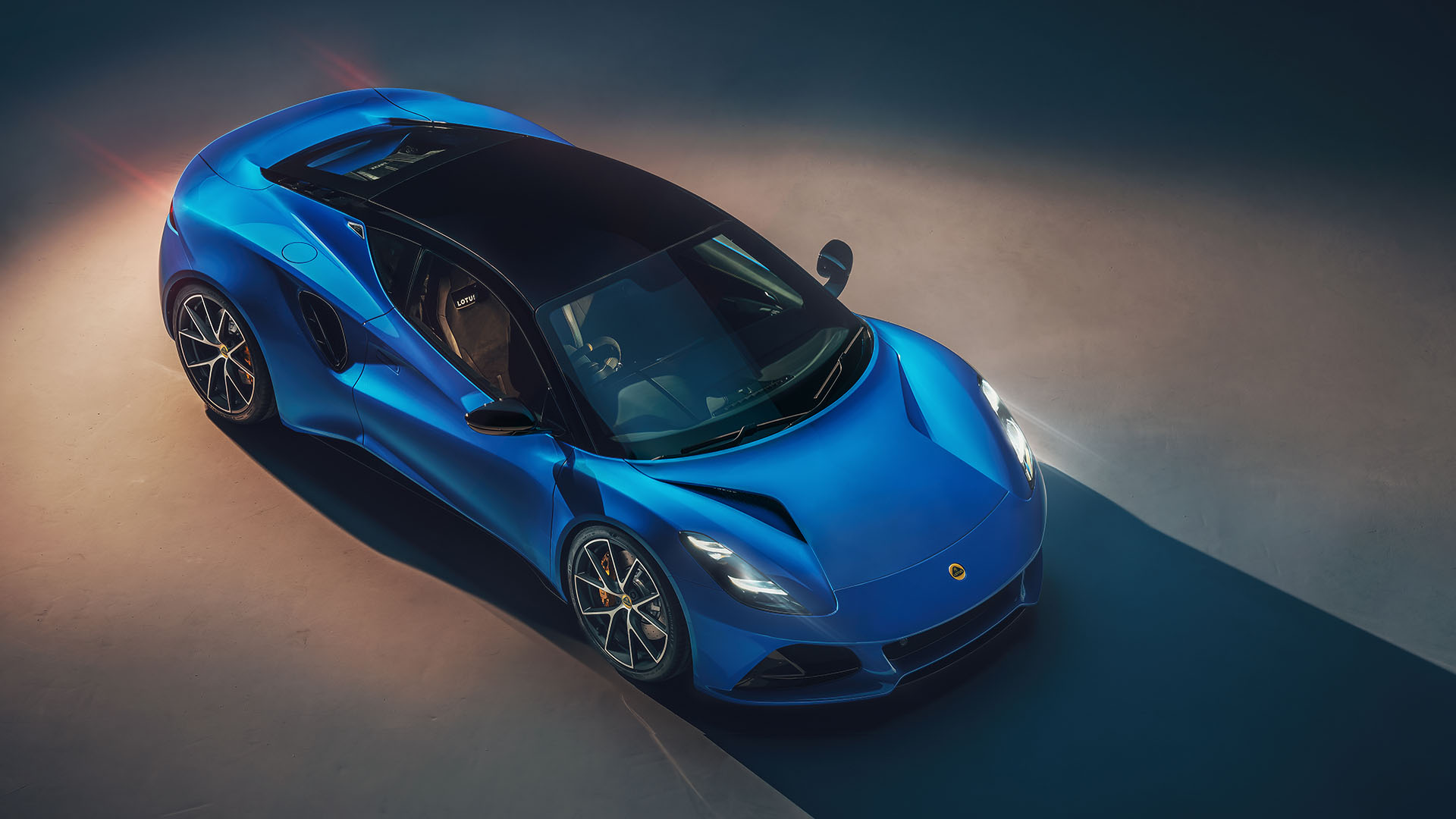 For the interior, there are seven different shades listed, all available at no extra cost, these are red, black, grey, or tan Nappa leather, but if you prefer the more track-inspired Alcantara, you can opt for black with either red, yellow or grey stitching, while satin-chrome trim finisher, white interior mood lighting, and Lotus-branded sill kick plates complete the premium look, the heated seats feature 12-way adjustability and two memory presets linked to the door mirrors (driver's seat only). Climate control, cruise control, keyless start, voice control, and selectable drive modes are all included.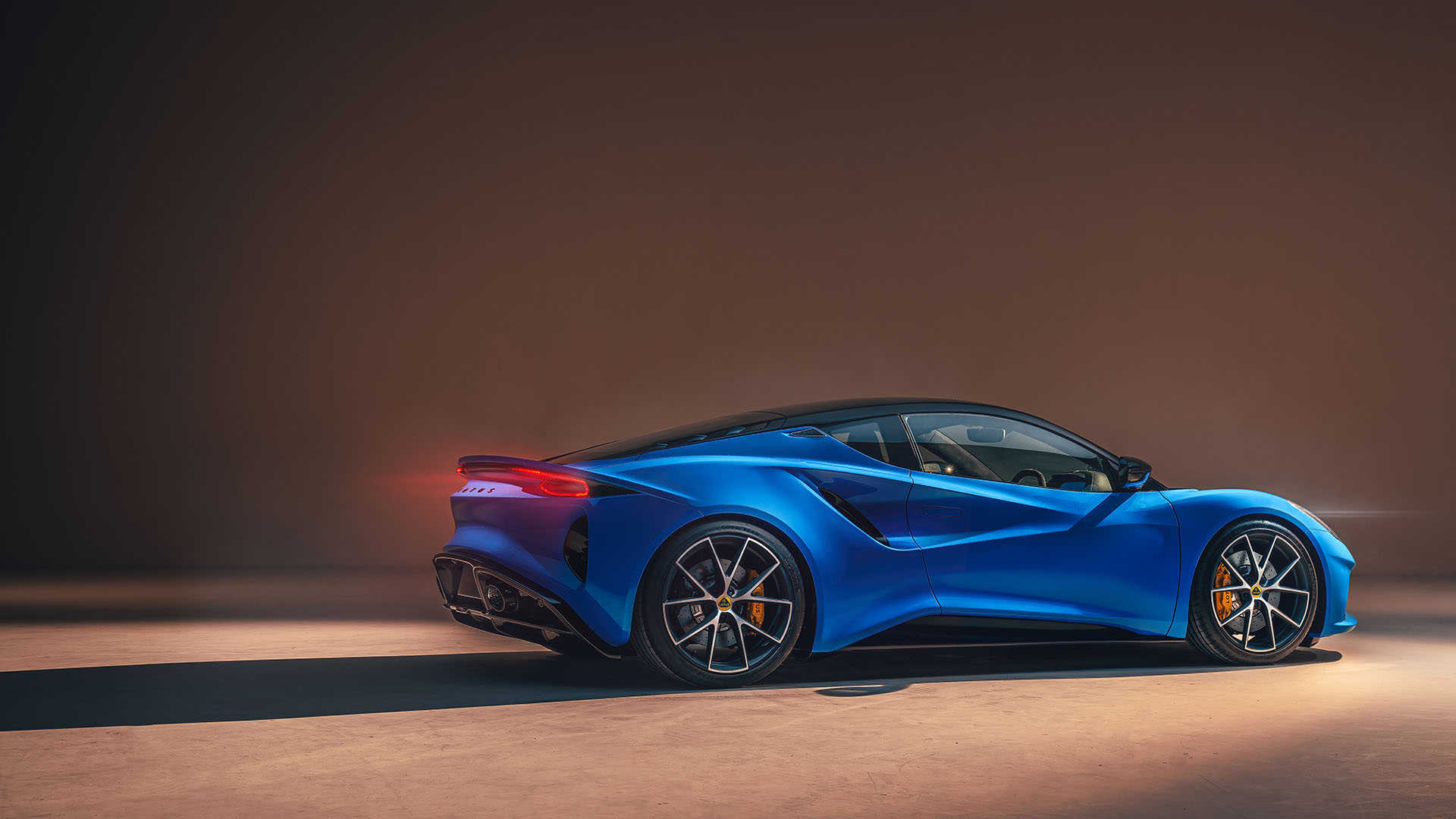 The Emira First Edition comes with an MSRP of £71,995 (€87,995 in Germany, $85,900 in USA) and you can create your very own Emira right now in the configurator at www.lotuscars.com. Customers in the UK can reserve their chosen car via the website from 8 April and deliveries will start towards the end of the year, the entry-level (non-First-Edition) four-cylinder Emira will, as previously revealed, cost £59,995 with the full base spec to be announced later this year, and cars available next spring. The base Emira V6 will be launched in January 2023 and will cost £64,995 (€81,995 in Germany, $82,900 in USA), do note that details on both models, including the full spec and options pricing, will only be available this summer, at which time orders can be made, to date only the First-Edition is available to reserve.