Today the SUV market is crowded, there is a model for just any kind of customer, from practical, to fast, to spacious … you name it, there is an SUV that matches perfectly. But then there is the Super SUV segment, with the likes of the Bentley Bentayga which is fast and luxurious with 600 hp, or the Porsche Cayenne Turbo S E-Hybrid with 680 hp. And let's not forget my favorite SUV, the Lamborghini Urus that dumps 640 hp onto the street … but that's nothing compared to the massive 823 hp in the Manhart MHX5 800.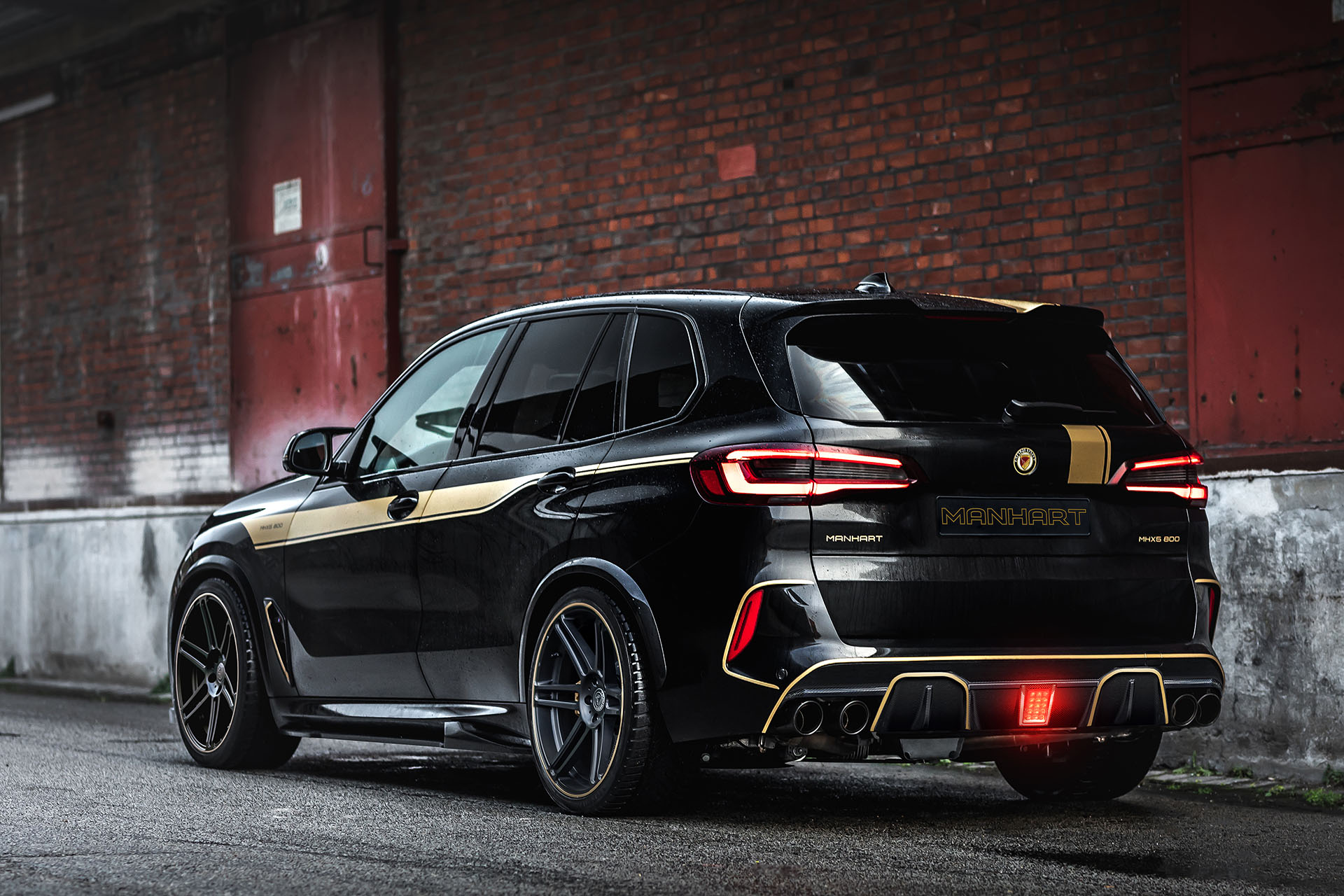 Yes, you are reading that figure correctly, German-based Manhart Performance GmbH and Co. KG takes the already impressive 625 hp from the twin-turbocharged, 4.4-Liter, V8 engine in the BMW X5 M Competition well over 800 hp. Manhart changes the factory ECU with their in-house developed MHTronik version, puts in a bespoke Manhart turbo power kit, complete with a new inter-cooler and creates the MHX5 800.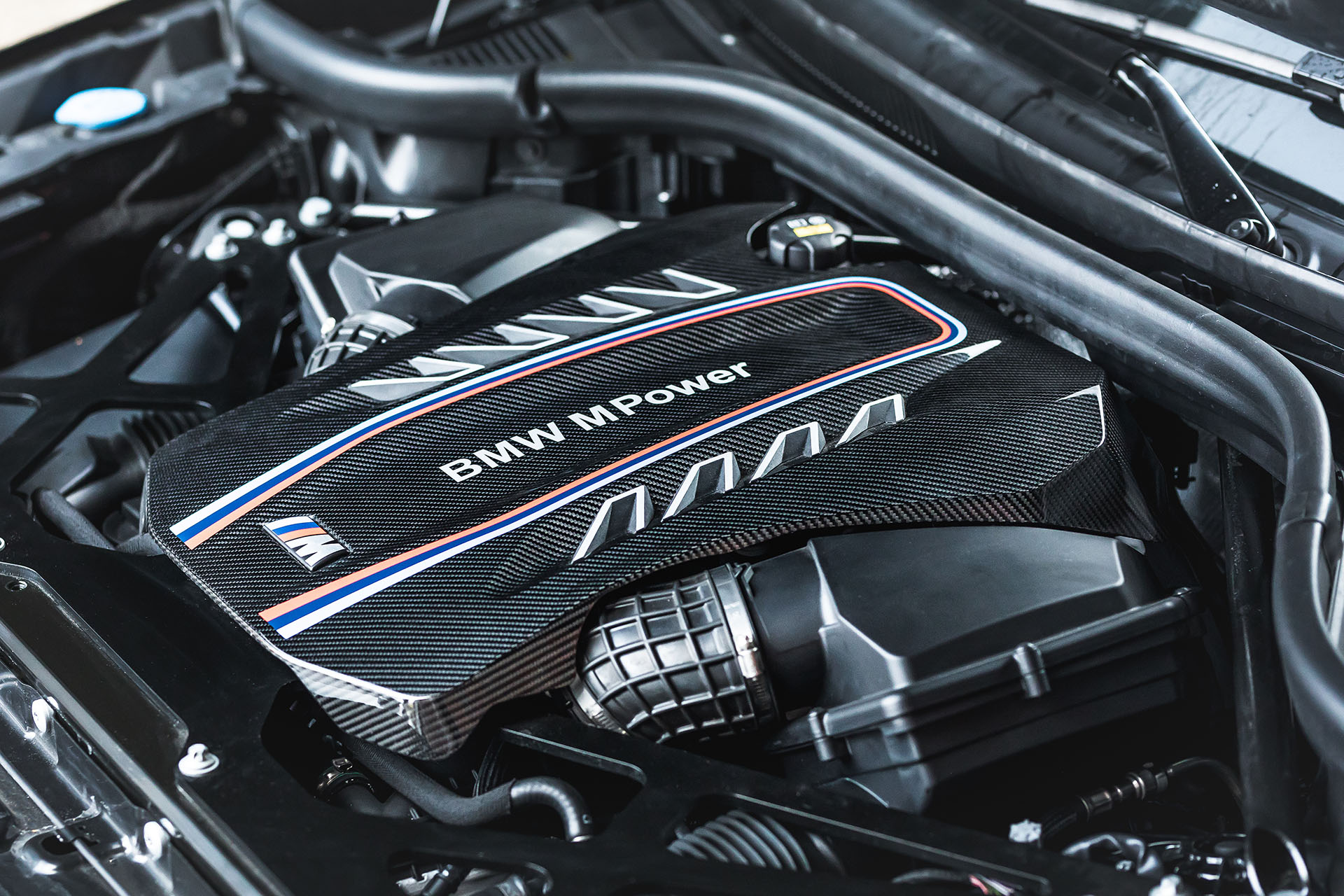 Going from 625 hp to 823 hp, and boosting torque from the standard 750 Nm to a massive 1,080 Nm, should come with some impressive sounds, so Manhart installs new rear mufflers. Valve-controlled, quadruple 100mm carbon or ceramic-coated tailpipes to cater to your needs. If you really want to go to the extreme, Manhart offers 'Race-edition' down-pipes that remove the catalytic converters and come with OPF-Delete pipes from stainless steel … but this option might not be street-legal … just don't tell anyone.
Because of the 30% power increase, the 8-Speed Steptronic needs a Manhart upgrade too, while the adjustable suspension gets the Manhart treatment that allows a 30mm lowering to clearly show off those new Concave One forged wheels Manhart installs. Massively wide 10.5×22 inch wheels with 29/30ZR22 tires on them, cover the standard disk brakes, Manhart can however offer more powerful brakes if the customer requests them.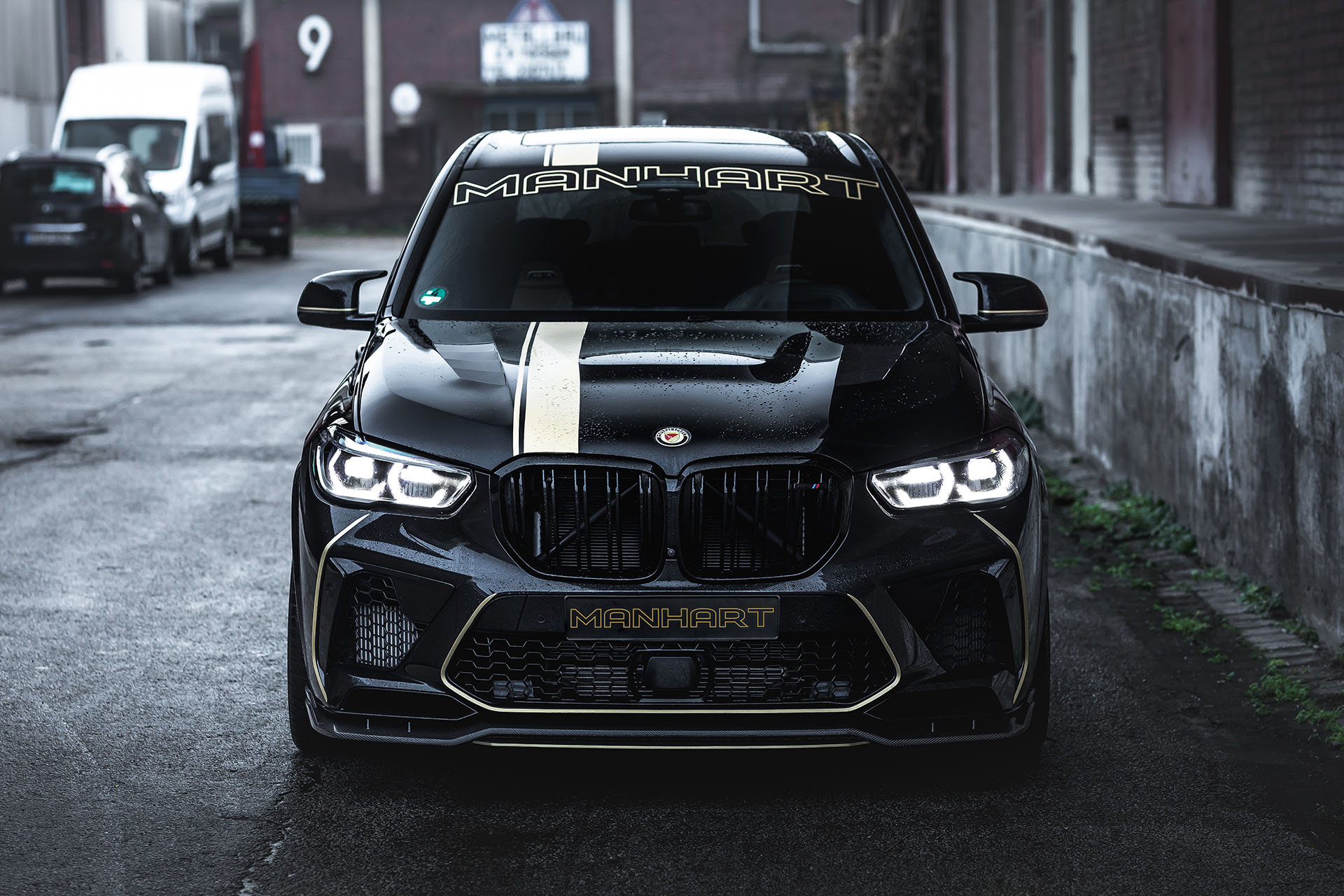 The Manhart MHX5 800 not only receives engine upgrades, or wheels, the exterior is modified too. First off with the traditional Manhart gold trim, but they add carbon fiber parts into the mix too, a new engine cover with race style air vents for instance. But also a new front spoiler, side skirts and a rear diffuser are part of the deal from Manhart, while the interior gets some bespoke carbon fiber parts on the steering wheel and shift paddles.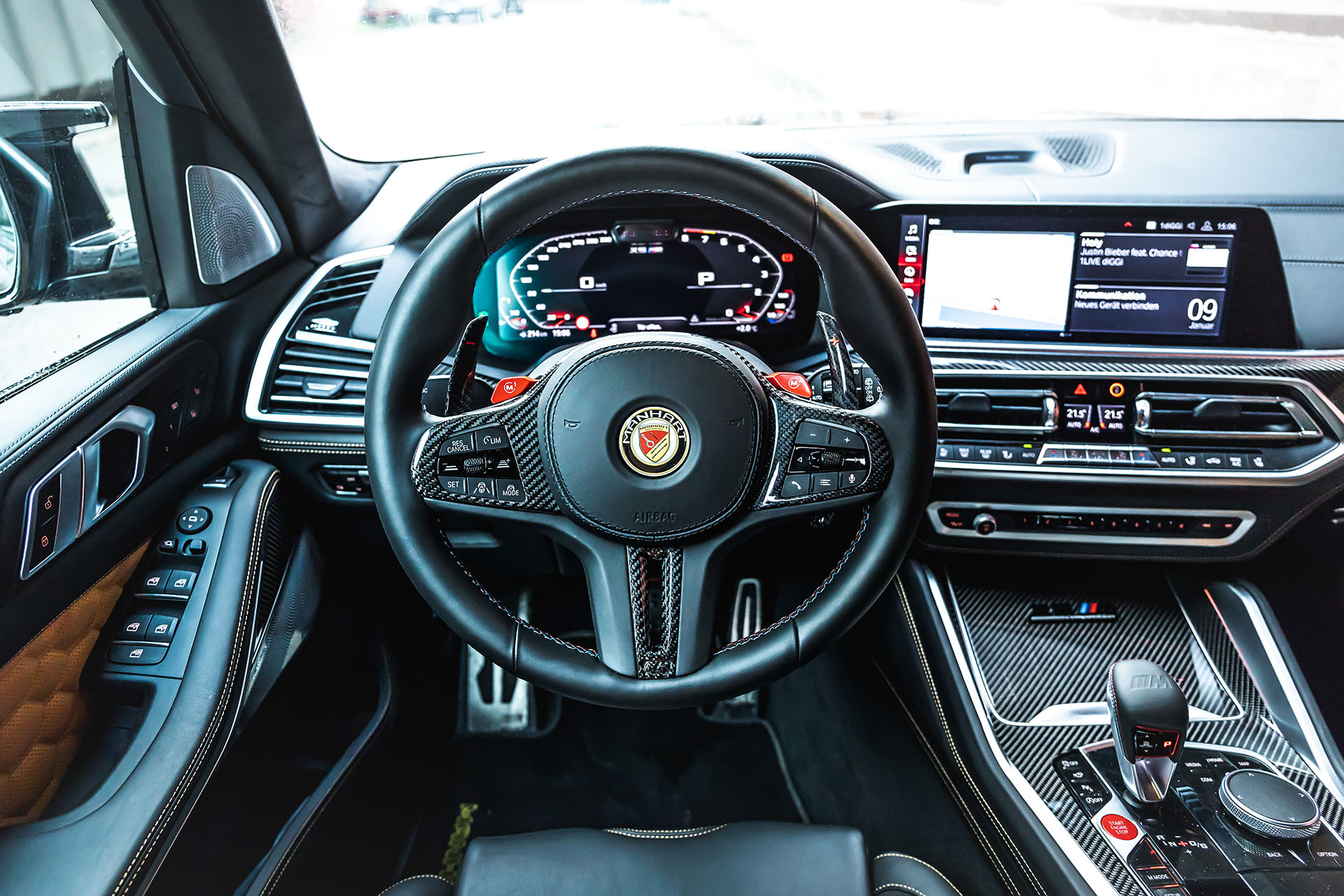 Personally I wouldn't fit the gold trim or striping on my car, but it is part of the Manhart look-and-feel …