Kourosh Mansory founded his company back in 1989, being devoted to tradition, handcrafting and technology, he mainly focused on Rolls Royce, Bentley and, Aston Martin at that time. In 2001 he moved the main office from Munich, Germany to Brand in the Fichtelgebirge in northeastern Bavaria while in 2008 Mansory Switzerland AG was founded, taking over the tuning scene from Rinspeed AG to add Porsche to their lineup while in 2009 AEV-Automotive GmbH became part of the Mansory Group to include interior design to the portfolio.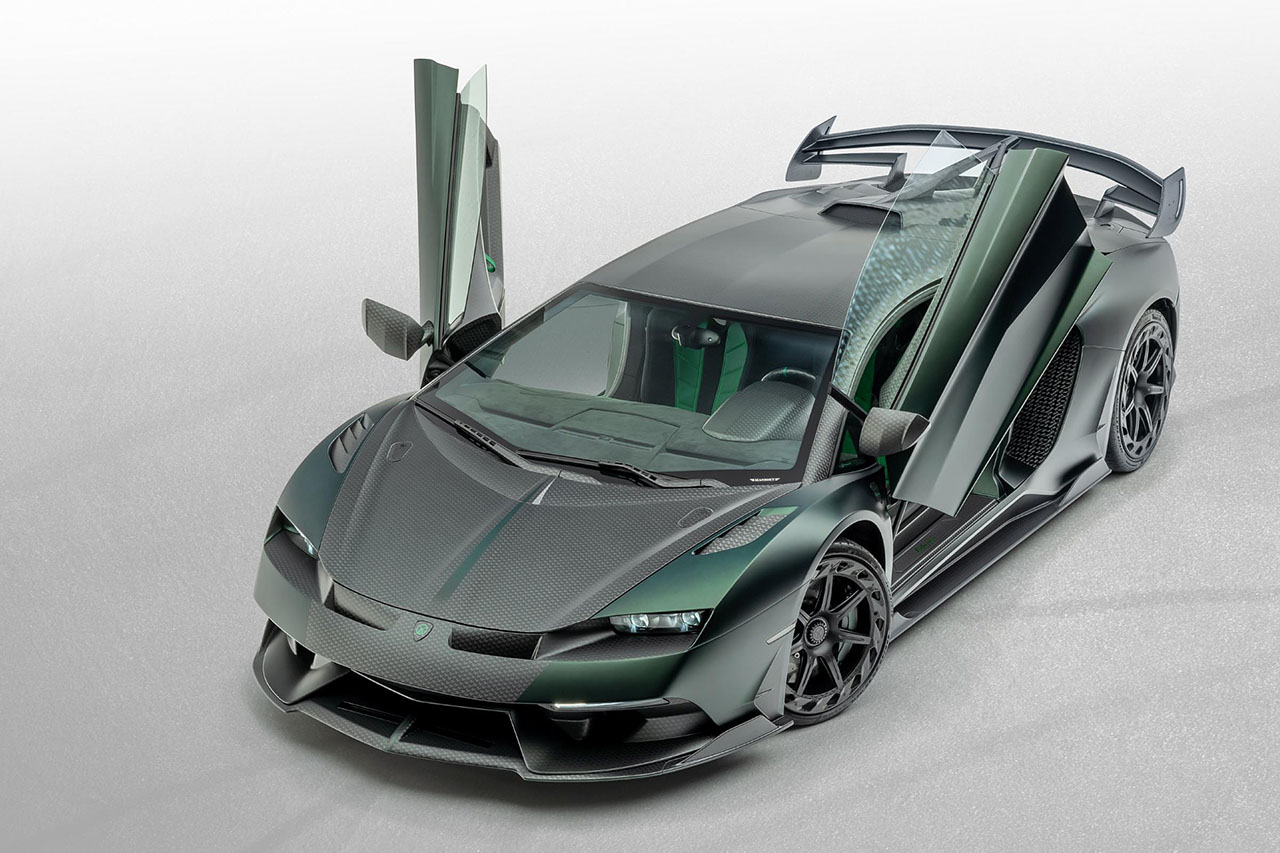 In 2020 Mansory was celebrating its 30th anniversary, so they created something really special using the V12 Lamborghini flagship model from Sant'Agata as a basis, the Aventador SVJ, in itself already a limited edition. The Mansory Cabrera is a coupe which will be built only 3 times, one unit for each decade of existence of the company.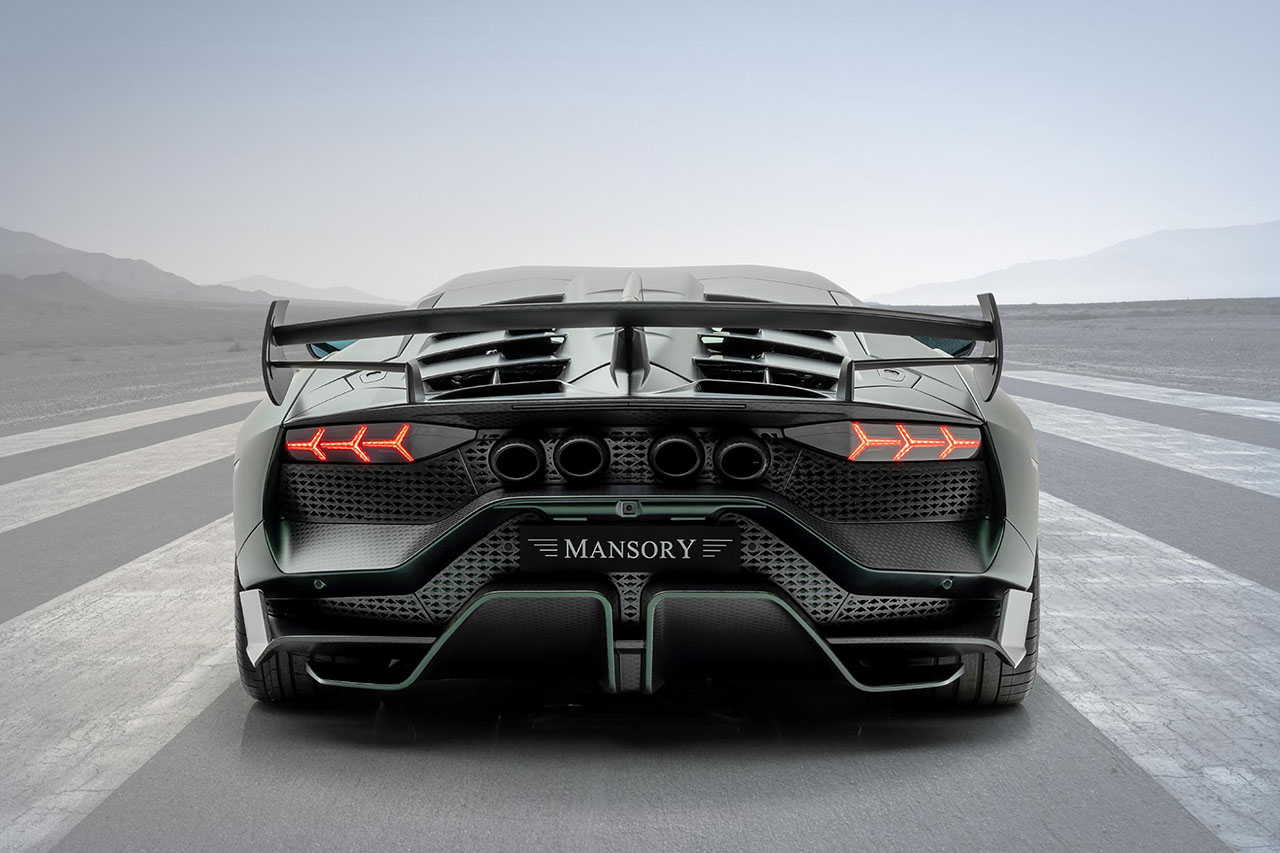 Next to Muira and Gallardo, Cabrera was another very important breed of bulls, a name that was rumored to be used for the Gallardo successor at one time, until Lamborghini went with Huracán in Italy, leaving Mansory to claim the Cabrera name for their celebration model.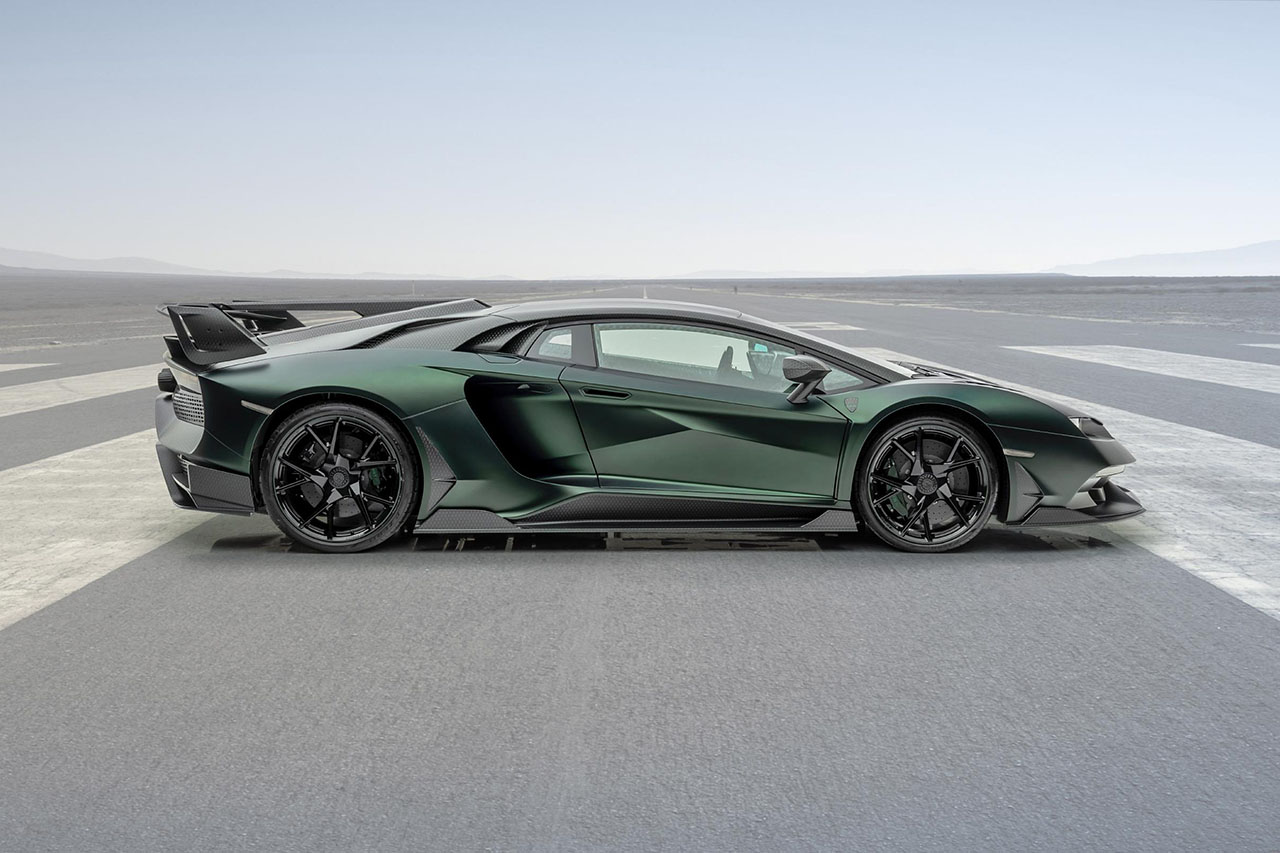 As usual, Mansory replaced just about every outside panel on the base car with their own, in-house made carbon fiber panels, and naturally with a different design to create an even more aggressively styled car in the end. Especially at the front, we see an important difference … Mansory replaces the original headlights with a design of their own, featuring four individual LED lights exclusively developed that resemble the 'Le Mansory' … they totally change the appearance of this super sport car.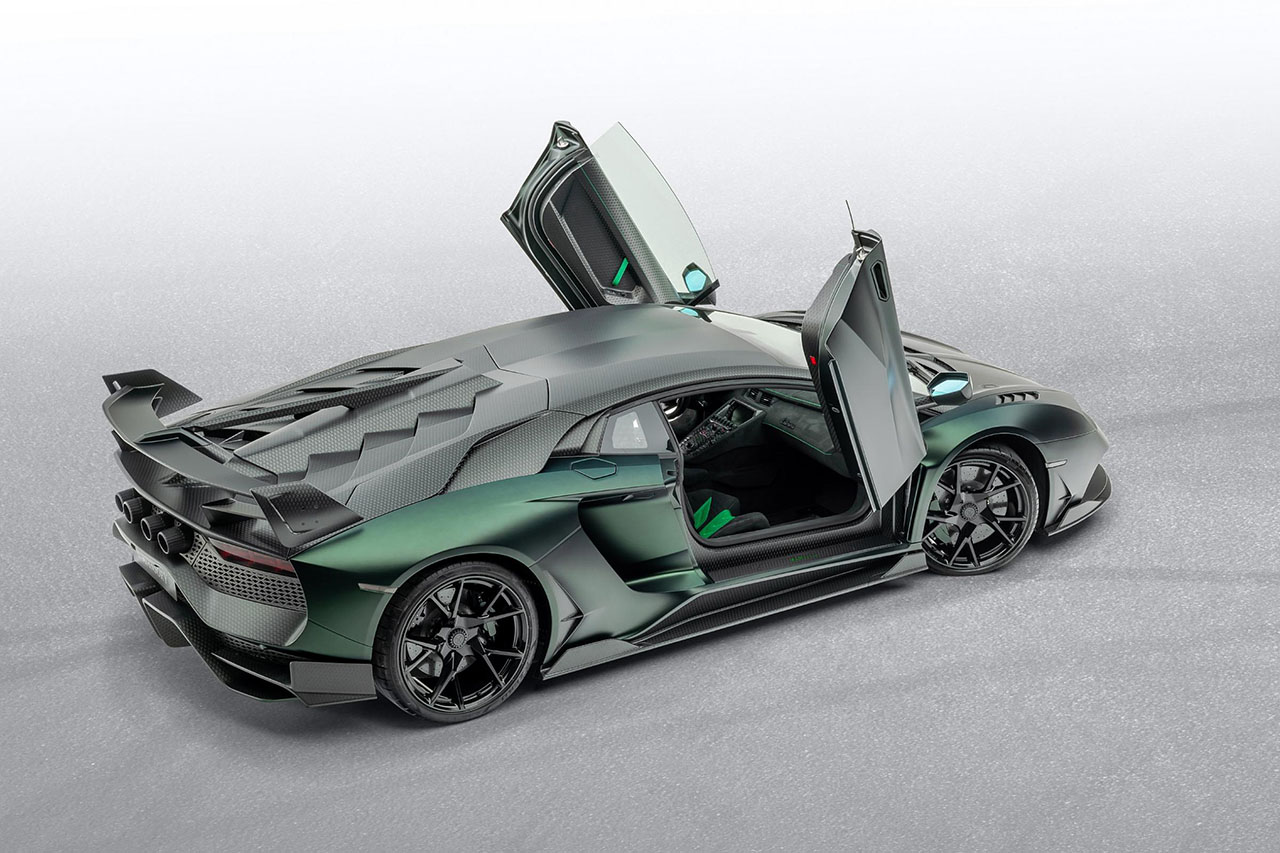 Besides looks, the engine has been taken apart and rebuilt by Mansory, no turbocharging this time it seems as they claim a power output of 810 hp (780 Nm) in the press release … but just look at how the thundering sound is released onto the world … by a quartet of round exhausts mounted even higher up, between the taillights, above a newly designed rear diffuser.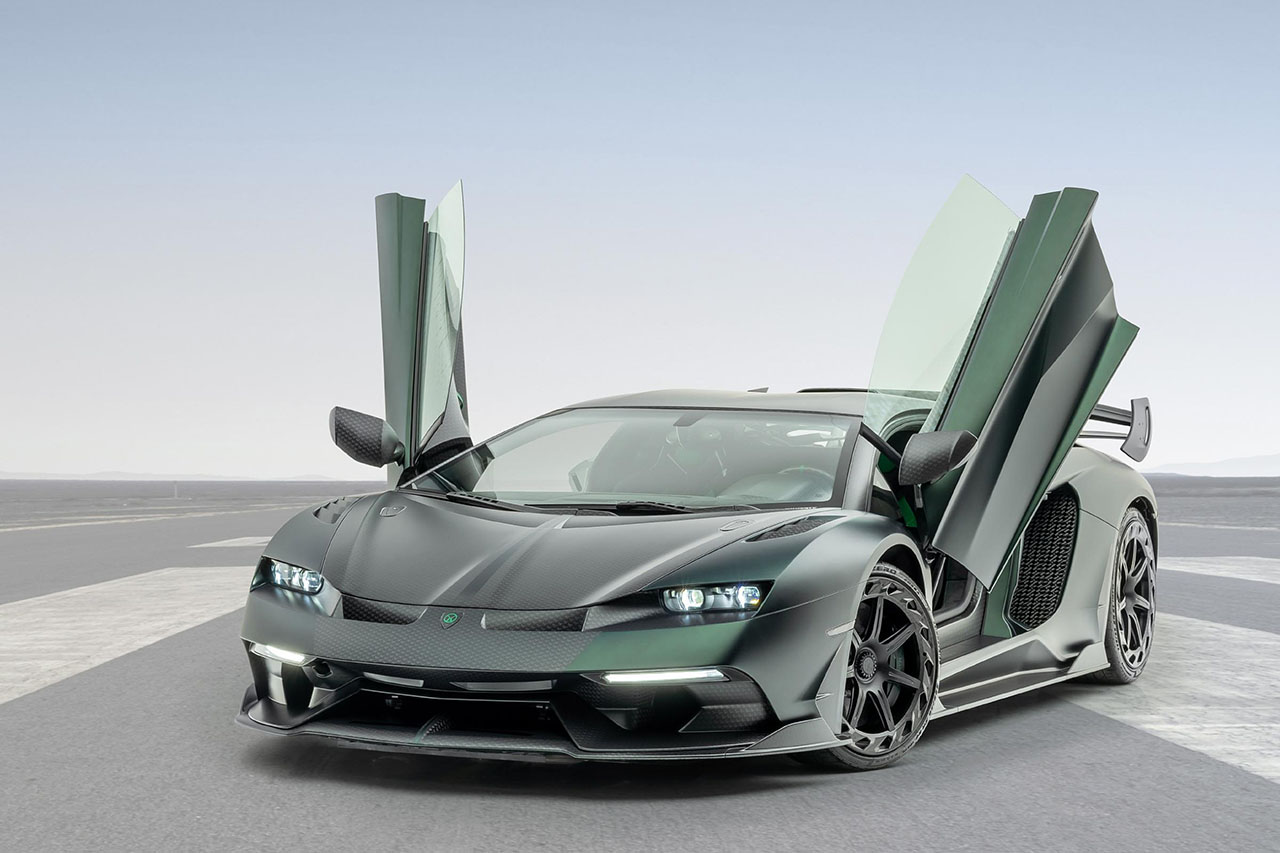 Mansory offers a choice of wheels for their Cabrera, on one side Veneno Raze 7 style wheel while on the other side a set of forged light-alloy wheels in a 5 spoke Y design, 9×20 inch at the front and 13×21 inch at the rear with Pirelli P Zero tires 255/30SR20 and 355/25ZR21 respectively … naturally with a central-locking bolt in both cases.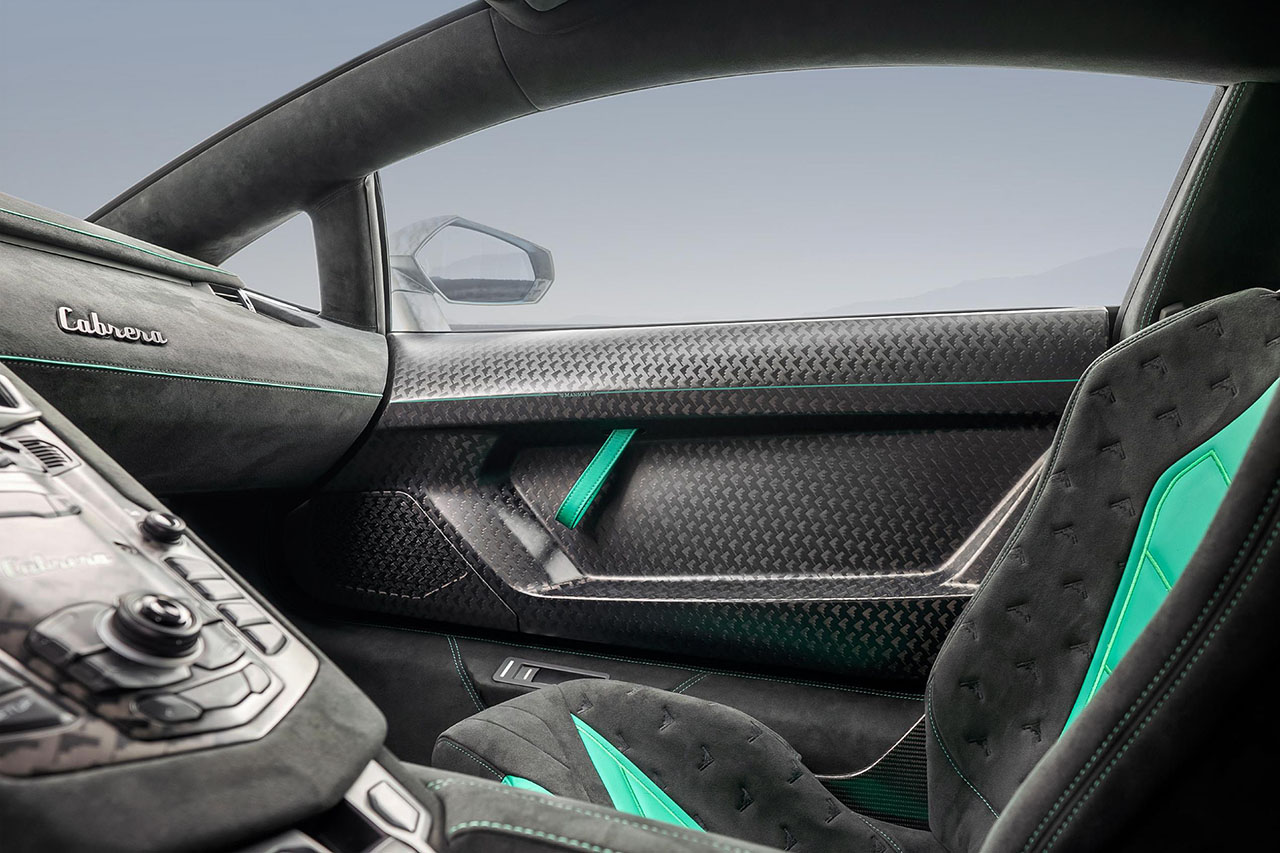 We wouldn't be looking at a complete Mansory conversion without a stunning interior, in case of the Cabrera, we find black Alcantara combined with lots of bespoke carbon fiber in their typical B2 Bomber look and Vento Verde (green) details color-coded to the exterior finish of this carbon fiber show car.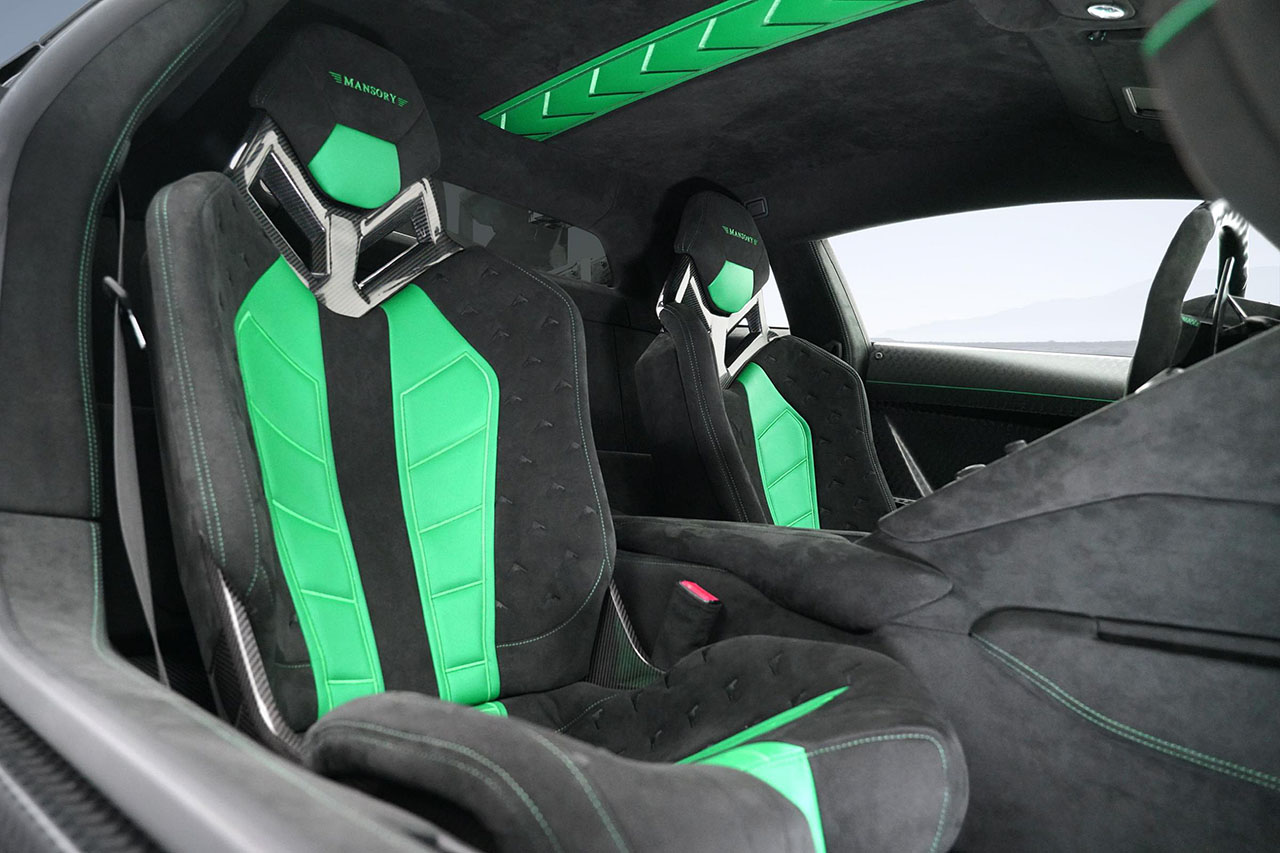 If Mansory will also be building a Cabrera Apertos, a Roadster version isn't mentioned yet, but if there is a demand from customers, I'm sure Kourosh Mansory will be happy to comply.