If everything went as planned, we would have seen the brand new Maserati Grecale on November 16, 2021, during a global unveil … but due to the worldwide shortage of parts, Maserati was forced to postpone the introduction of the Grecale to the spring of 2022, but that extra time isn't going to waste, as the Maserati engineers take the production prototype test mule to Sweden for some grueling, ice-cold endurance testing.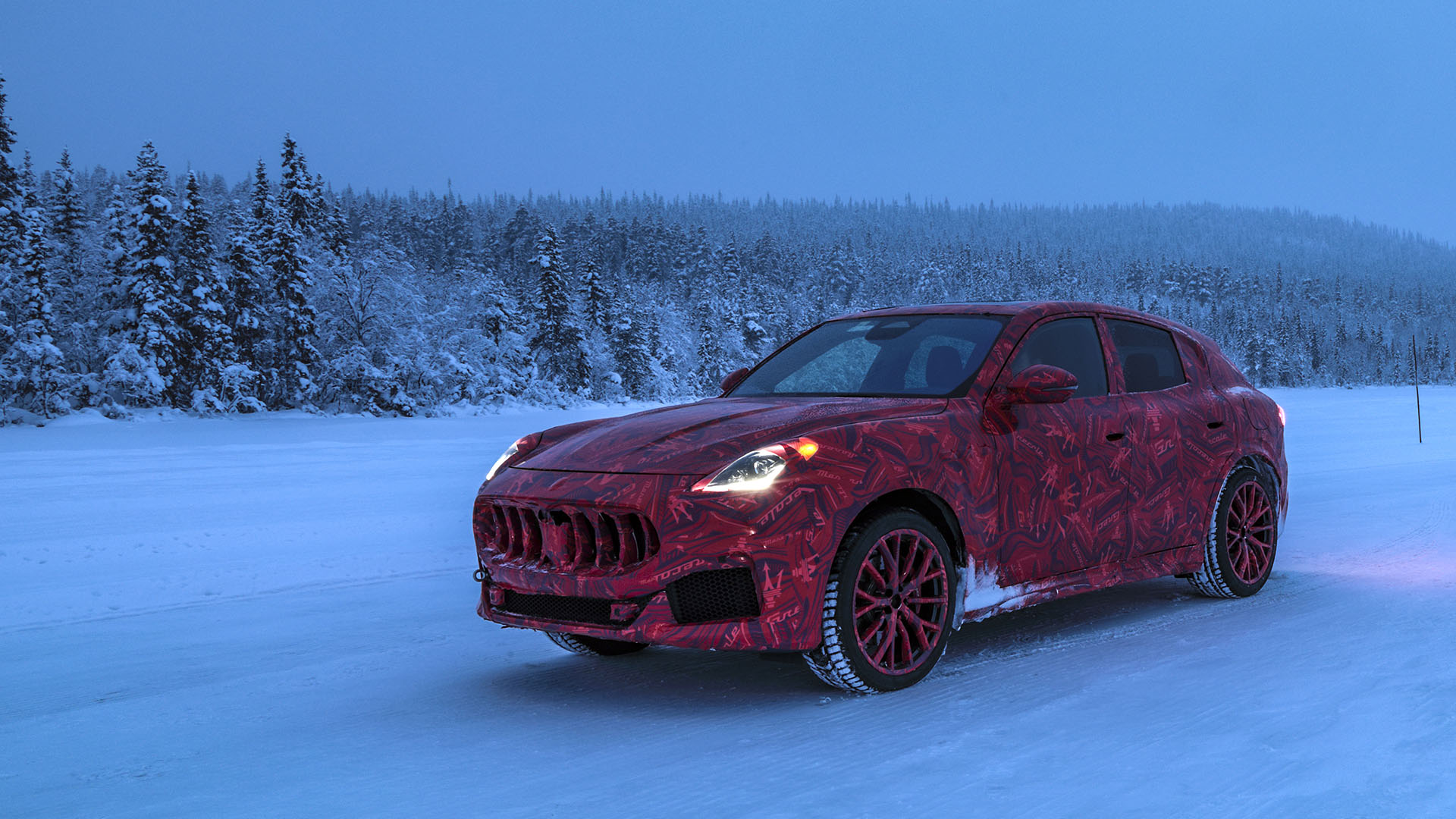 I'm sure the A/C will work like a charm in the southern part of Italy, where it's usually warm, but what about up north, in the Alps for instance? To really put the new Maserati Grecale to the test, even the Alps didn't get cold enough, so they transported their prototype, covered in a rather special red camouflage wrap, to Sweden, so they can see what happens when you drive this new Maserati in -30°C weather, do note they also have prototypes wrapped in yellow, and in blue … just saying.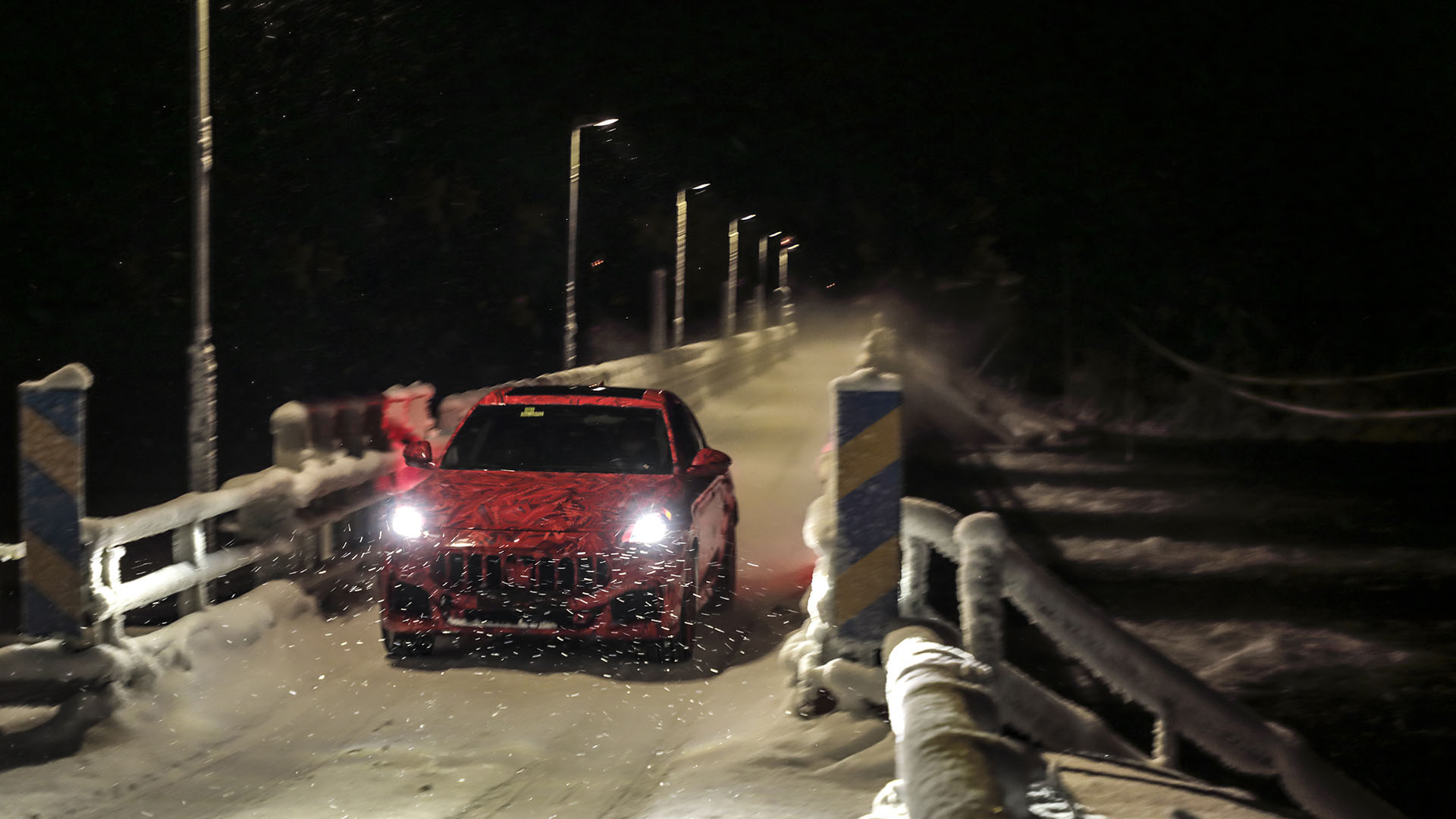 If we take a look at the history of Maserati, we can go back to 1963 when they came up with Mistral, after that we saw the Ghibli, and the low riding Bora among others, but in 2016 Maserati introduced their first SUV, the Levante. I guess you've noticed where we are going with this, there is a brand new  SUV on the horizon from the make with the famous trident, this time she'll be called the Grecale, which once again got her name from winds, in true Maserati tradition, Grecale is a strong, cool Mediterranean wind.
Make no mistake, the red wrapped Maserati Grecale taken to Sweden isn't a solitary test mule, if you count all the prototypes that have been scattered around the world by Maserati to make sure their new SUV performs at her best in every environment, they dispatched over 250 development models across Japan and the United States, the United Arab Emirates and China, Finland and Italy.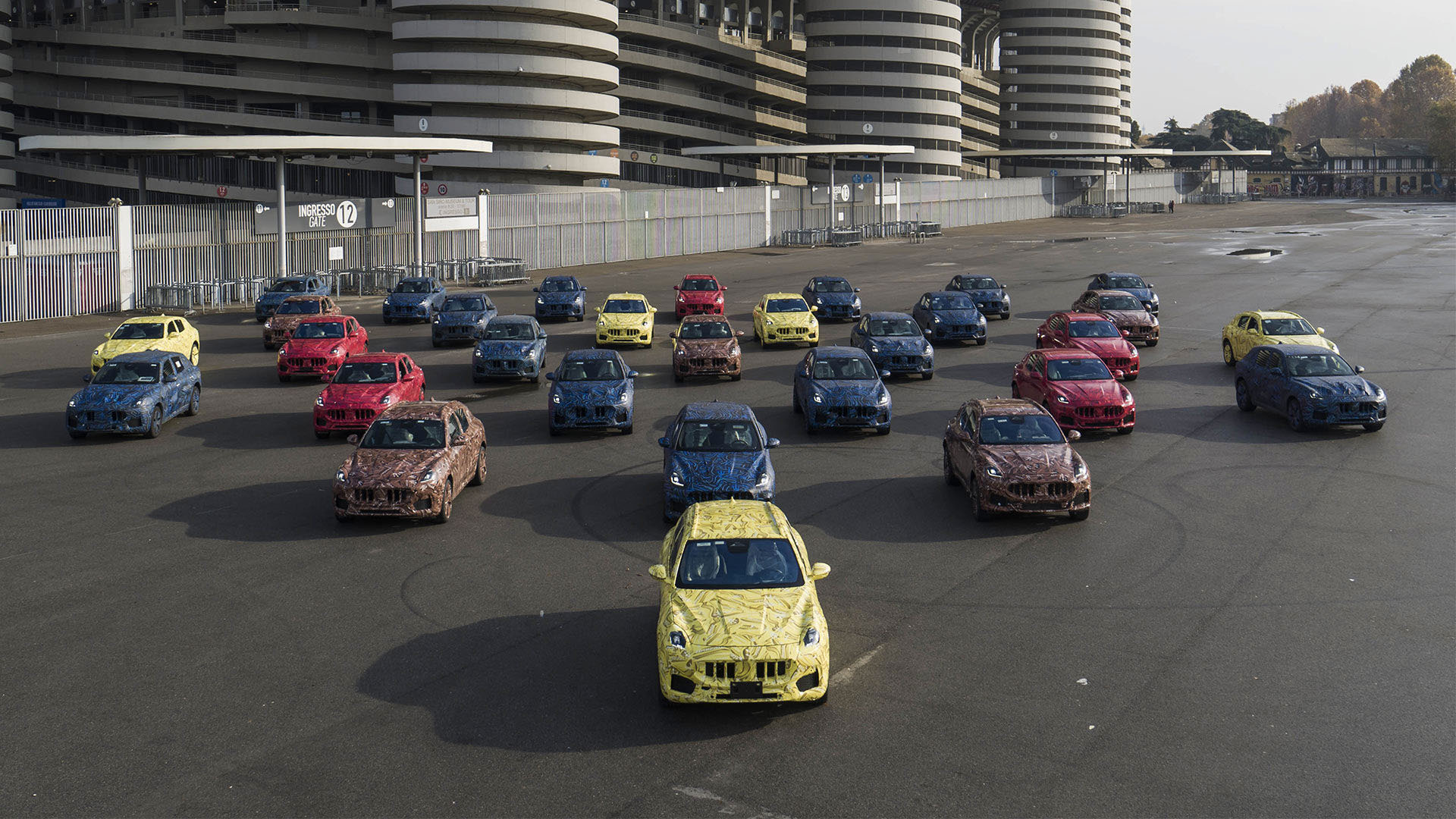 But let's get back to this specific one, in Sweden, so they can test the Grecale on slippery roads, low grip surfaces, and extreme conditions, if the car performs well here, you might say she'll be fine just about anywhere in the world where clients of this Maserati SUV will take her, this harsh environment is perfect to check cold start-up and overall driveability, both on icy streets and on snow-covered fields.
Maserati will be testing the Grecale on different sets of wheels, varying tire sizes, and throughout the different driving modes, so the engineers can fine-tune the thousands of parameters before the first customer cars get sent out from Modena, making sure traction, understeer, and oversteer is within the preset range, you can only test so much in a virtual, computer-generated setting, to make sure it all works as expected in the real world, you have to get out there and do some trial and error in the field.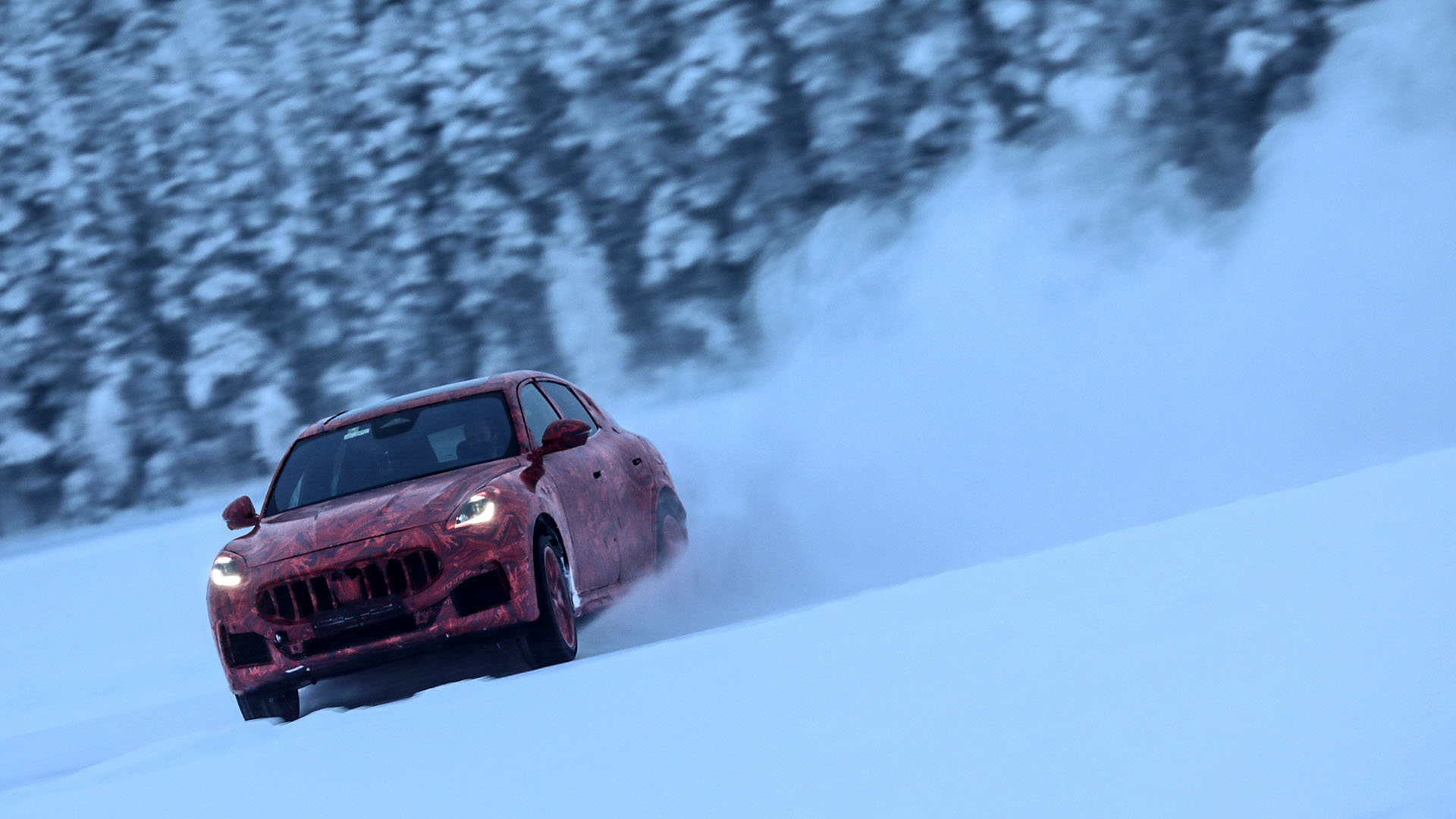 The Maserati Grecale will most likely be powered by a turbocharged and supercharged 2-Liter 4-Cylinder engine with mild-hybrid tech added, a similar engine is already being used by Maserati in their Ghibli Hybrid and the current Levante Hybrid, but for the Grecale the power output might be lowered to 296 bhp with 450 Nm of torque, giving the latter an acceleration figure of 5.6 seconds to 100 km/h and a top speed of 149 mph or 240 km/h.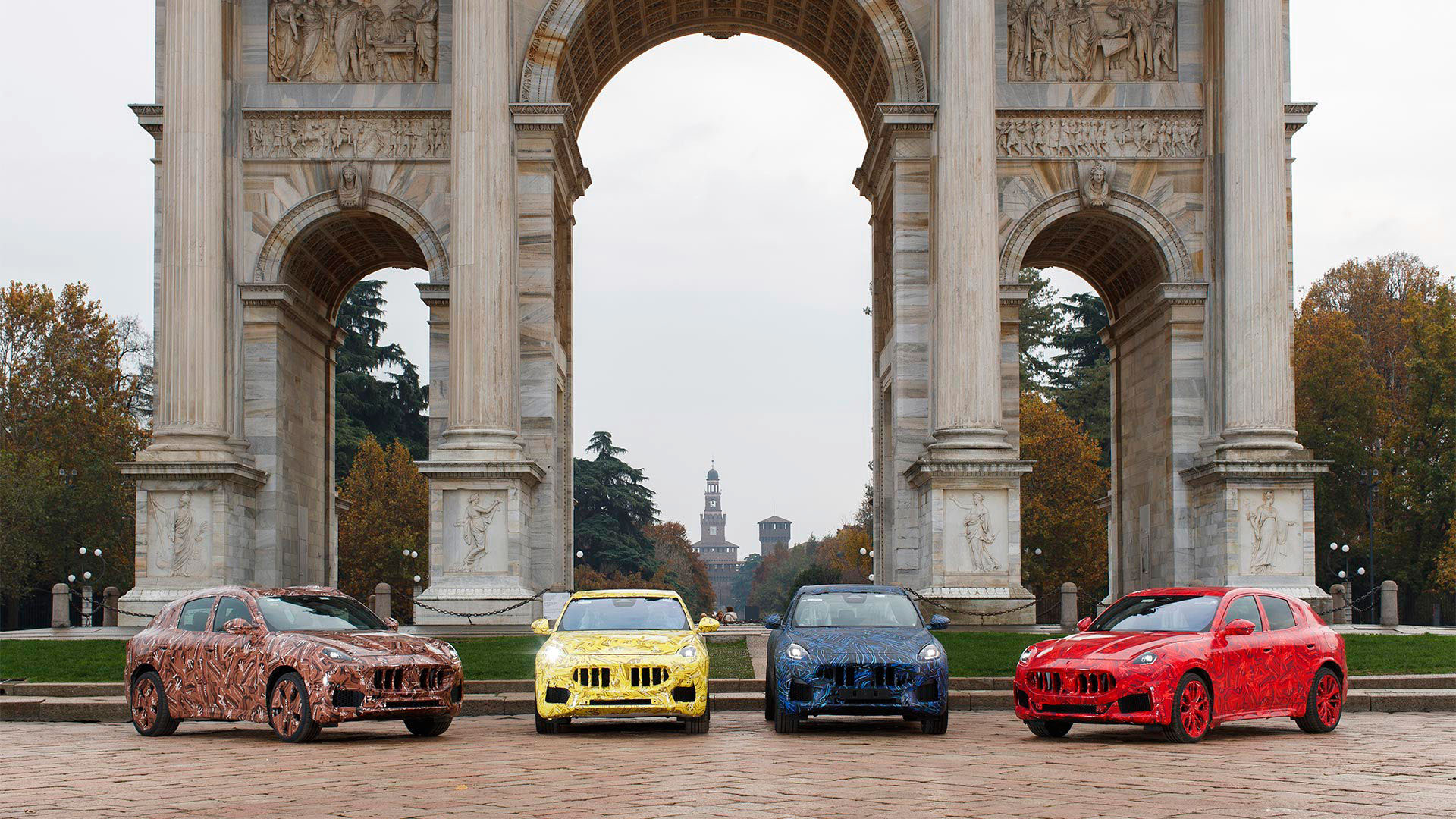 But there will be a more powerful version of the Grecale too, which will borrow the engine from the MC20, the twin-turbo 3-Liter V6 unit, which when fitted in the low riding supercar of the Trident comes with 621 hp and 730 Nm of torque, but these figures will most likely be slightly lowered for application in the Maserati Grecale, and while we'll be seeing the first clients receiving their new Grecale later this year, an all-electric version is foreseen for 2023.