Earlier this month, we here at Supercars.net were lucky to be invited by Mazzanti Automobili to watch an introduction to the brand livestream. Presenting the stream were Guy Jenner, CEO of HWM, the UK's oldest Aston Martin and Supercar dealership, and Luca Mazzanti, CEO and founder of Mazzanti Automobili. However, before we pass along the amazing things we learned, we should introduce Mazzanti Automobili to those who may never have come across them before.
Founded in 2002 as Faralli & Mazzanti by co-founders Walter Faralli and Luca Mazzanti, the original company was focused on restoration of classic high performance cars, while also gaining experience in design and development of modern supercar ideas. This experience and appreciation of the classic sports car style led to the F&M Antas V8 in 2006, a design concept that evokes the lines and timeless beauty of the early years of the Italian berlinetta coupes with long hoods and sloping tails, with a plush cabin in between.
In 2010, Luca and Walter split the company into two units, with Farelli Restauri continuing the classic car restoration business, and Mazzanti Automobili becoming a supercar and hypercar developer and manufacturer. The next year, in 2011, the Mazzanti Evantra was premiered after 3 years of design work, with the help of Zsolt Tarnok.
This production supercar, which in light of the new classification that came about around 2018 is now considered a hypercar, is highly customizable by each client, and production has been limited to only five per year since 2013. This brings exclusivity to each car and client, as well as leveraging the coachbuilding and customization skills of Mazzanti Automobili to make the interior of each car, in a literal sense, tailored to fit each driver individually, to their tastes and requirements.
The numbers that are attached to the car are also quite impressive. Weighing in at just 2,866 lbs fully wet, it is powered along by 701 HP and a tarmac shredding 625 lb-ft of torque, all generated by a naturally aspirated 7,011cc GM V8, which Mazzanti has specially modified in-house for the Evantra. Connected to a six-speed paddle shift semi-automatic transmission, the Evantra will reach over 220 MPH, and clears 60 MPH in a hair over 3 seconds. However, a multitude of engines are now available, from a modified 6.4L GM V8 in the Evantra Pura, to a modified 7.4L GM V8 with a twin-turbocharger system in the Evantra Millecavalli, giving it insane power over 1,000 HP. And for the Millecavalli R, that power is raised even further so that the "R" may reach speeds of over 250 MPH.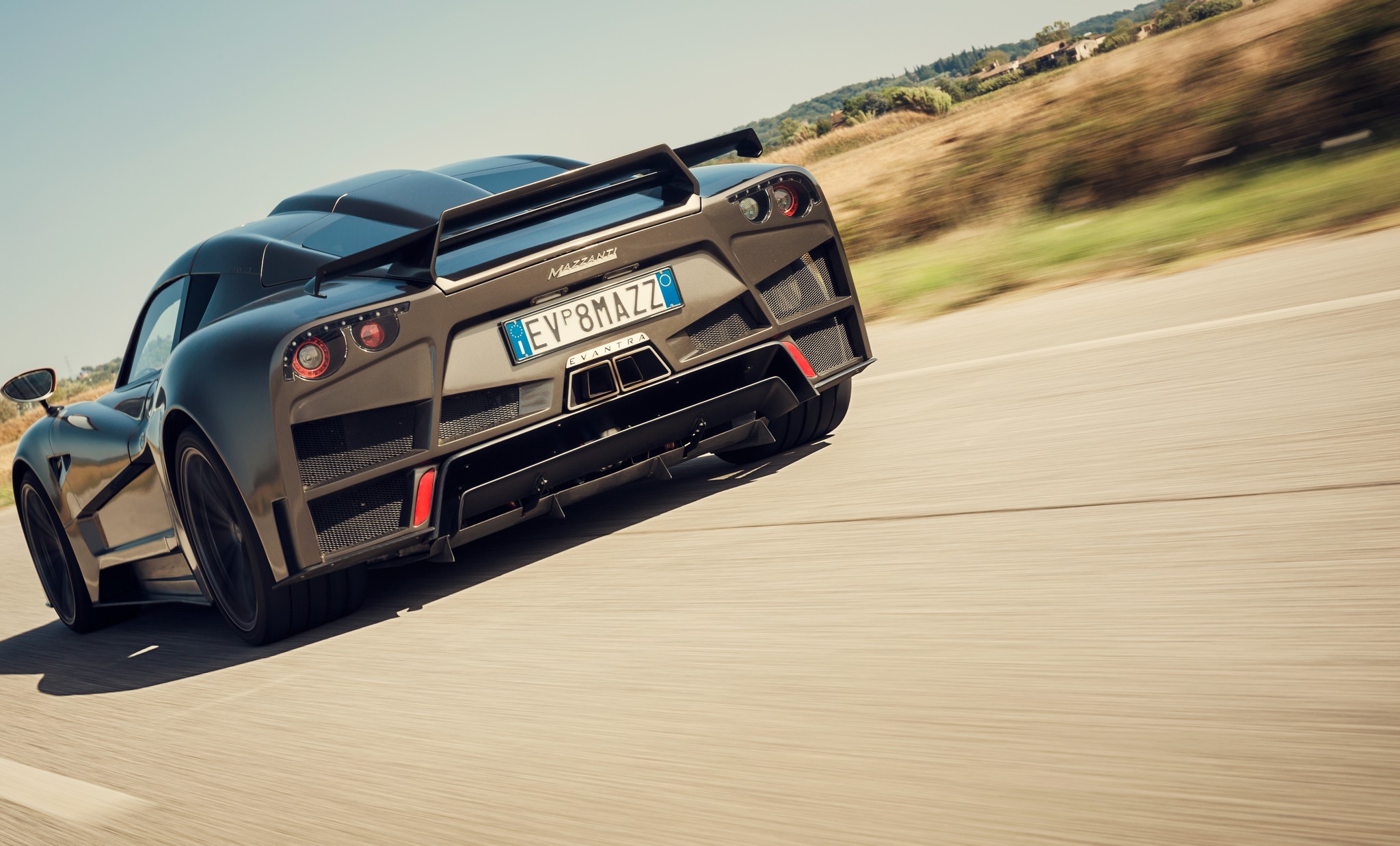 Now that you are familiar with Mazzanti Automobili and their superb Evantra hypercar, let us delve into the "fireside chat" between Guy Jenner and Luca Mazzanti. While this will not be a full transcript of the entire chat, we will be highlighting certain questions and answers that we felt would give you the best introduction and insight into Mazzanti Automobili as a whole.
Guy Jenner: So Luca, I've browsed the Mazzanti Automobili website but it's not often you get the opportunity to talk to the founder of a hypercar manufacturer – how would you best describe what Mazzanti is all about?
Luca Mazzanti: You know, I've been involved in cars all my life; first starting in our family business here in Tuscany in 1990 straight from school – we did repairs and upgrades for many types of sportscars in this period. And later I was involved in what you might call restoration and refurbishment of classic sports cars to a very high standard, even total rebuilds, with our partner Walter Faralli. These 15 years really were the foundation period for Mazzanti Automobili and for sure it put a lot of pressure on our family, this period.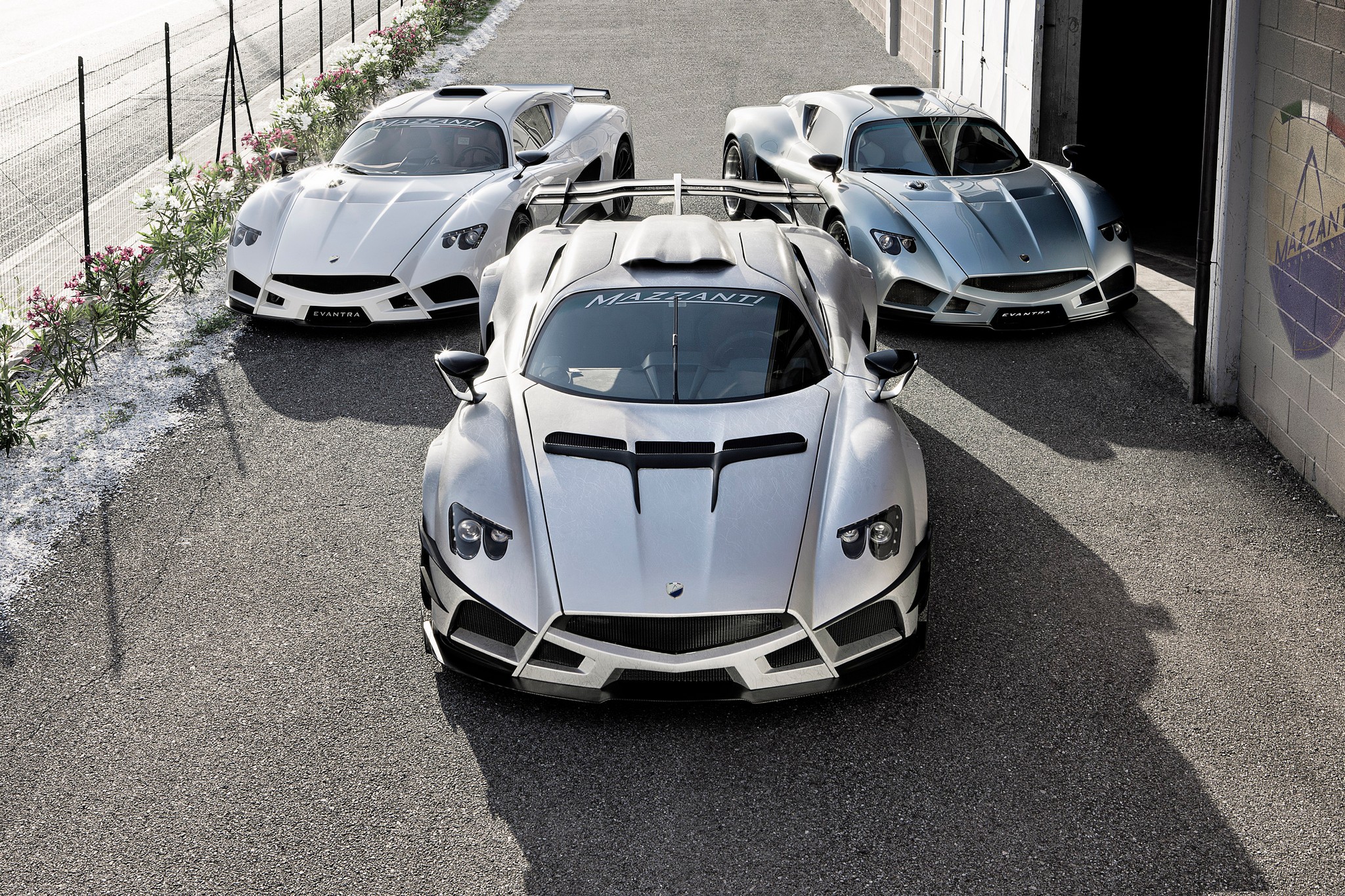 This introduction right at the start of the livestream resonated with a lot of us here at Supercars.net. For some of us, the love of cars big and small came through the experience of that love with family. When your father likes to rebuild engines, he'll obviously share that with you. When your mother is a part-time racing driver, she'll obviously want you watching her win at the track. 
The same can be said about Luca, who joined the family restoration, repair, and upgrading business right away. Getting hands on at an early age allows for the love of design, the appreciation of shape and flow, and the learning of all the intricacies that go into making real sports cars to be absorbed into his own design style. Of course, this could only lead to great things in the future.
Guy Jenner: So, the Evantra project, that's the program that gave rise to the stable of cars Mazzanti has on offer today? What did you want to achieve with that?
Luca Mazzanti: Really, it came as a progression out of the Antas to the Vulca and then to Evantra where we now have three versions, the Evantra Pura, the Evantra 781 and the Millecavalli. If you look at the shape and styling of each car, you can see they have a common link, a heritage so to say. And as a small manufacturer you are always thinking about how to make your cars different from everyone else so that this is your edge. 
For us it is a combination of the racing experience that comes with hypercar performance but also the quality of the driving experience. There are many supercar manufacturers out there trying to be the fastest car or the most horsepower and so on, and while the Evantra can hold its own in this company, we don't think this alone is enough.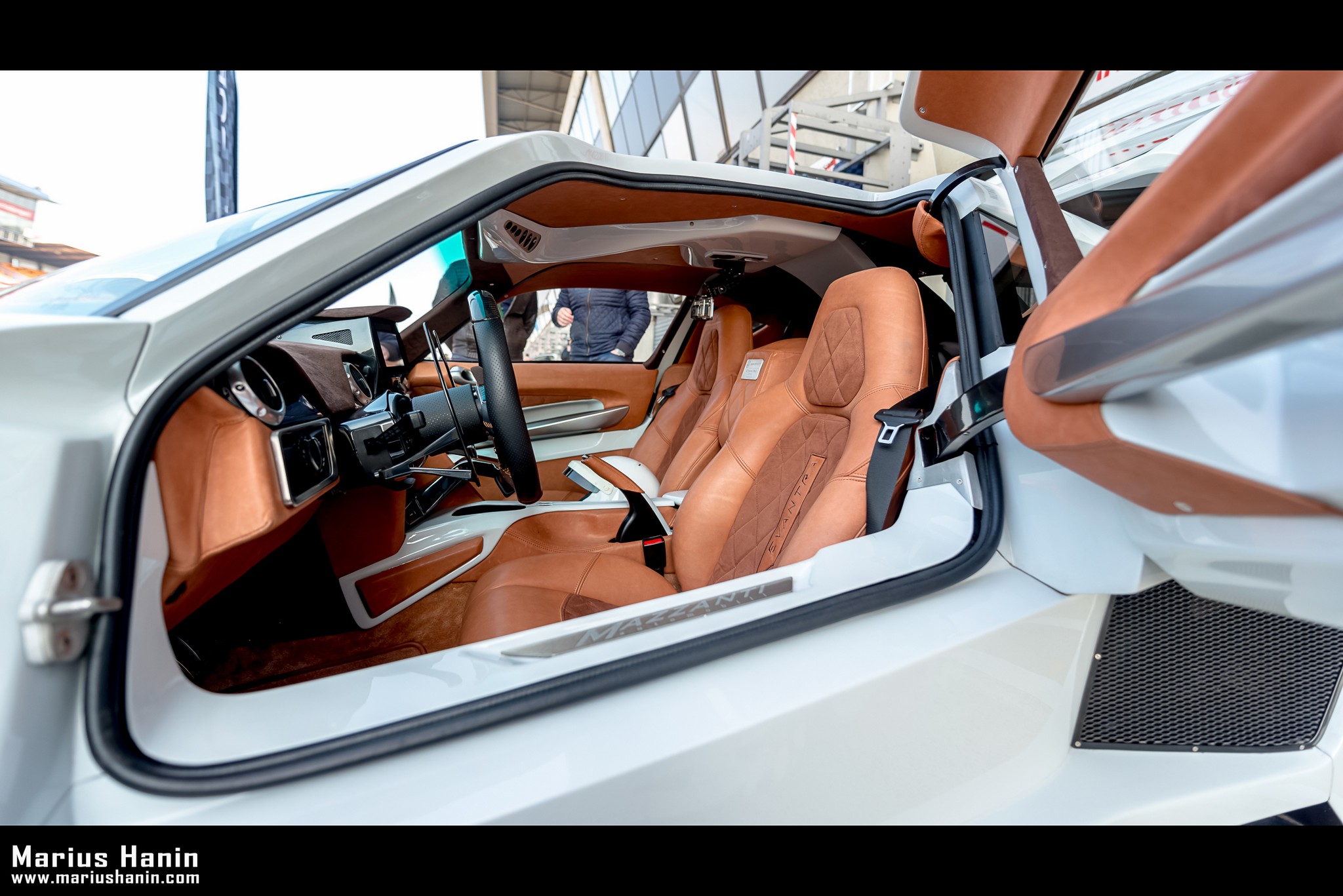 Luca makes the excellent point at this part of the stream, about five minutes in, where he recognizes that in the supercar and hypercar spaces, there really is a war going on about being the most powerful, the fastest accelerating, the highest speed car. Look at McLaren and Ferrari, for example, one upping each other with each new model release. McLaren released the 720S, Ferrari fired back with the 812 Superfast, and so on.
So what sets the Evantra apart?
Guy Jenner: …We see more and more that customers are looking for driver involvement rather than simply chasing performance (in supercars).  It is not how fast you go but how you go fast.  Would you agree?
Luca Mazzanti: Absolutely! Too many manufacturers produce a stripped back, almost 'brutal' experience so they can get a little extra performance. And if we have a customer who really wants this, we can provide it, as indeed we have done in the past. But the drive becomes uncomfortable, even very uncomfortable. 
Many hypercar owners keep their cars in the garage and only come out very rarely, maybe only once a month for a couple of kilometres: they like owning the hypercar but they don't enjoy driving it. That's what we focus on. Making the experience something that encourages the owner to want to drive their car.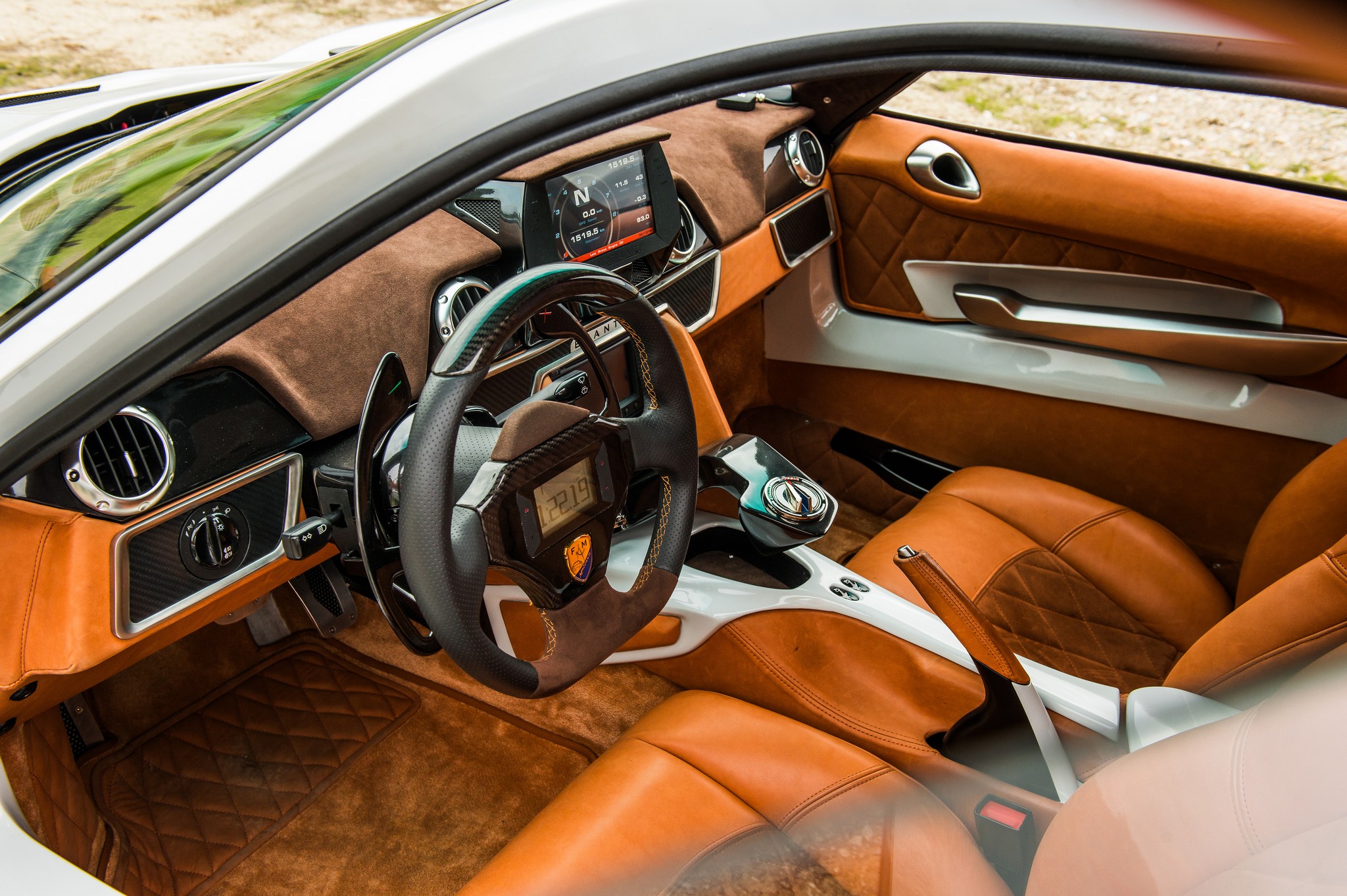 This is, to borrow the word from Luca, brutally true. Take, for example, the astonishingly fast Lotus Evija, a fully electric hypercar. Being typically Lotus, weight savings in the Evija are at a level even many German engineers would consider to be slightly beyond normal. In the cabin, where the owner involves himself or herself with the act of driving the car, there isn't even a full dashboard, and the seats are carbon composite with the absolutely thinnest layer of comfort foam that can be reasonably gotten away with.
It may be an absolutely mental experience to drive a 2,000 HP car that weighs a little over 2,300 lbs, but it wouldn't be comfortable for the longer cruise that an owner might actually want to go on, to get the car to a Concours d'Elegance or some such event. 
Further on in the chat, Luca also had a follow up as to what his ultimate design goal was with the Evantra…
Guy Jenner: And where does the customer sit in all this? Why would they want to buy a Mazzanti as opposed to an Aston Martin or a Lamborghini or the others?
Luca Mazzanti: Look, everything we do is for the customer – I always believe we should give the driver the opportunity to re-engage with their car as one of their most valued and cherished possessions, as they did in the golden age of motoring. And we achieve this by inviting them to be part of the team throughout the production process from when they first come to Pontedera, when I sit with them in an Evantra and get to know them, what they like and what they don't like, through to sign offs on the designs and customisation through to the handover. In fact, we are building in the opportunity for customers to name their cars in the same way that a century ago, every Rolls Royce that was built was given its own name.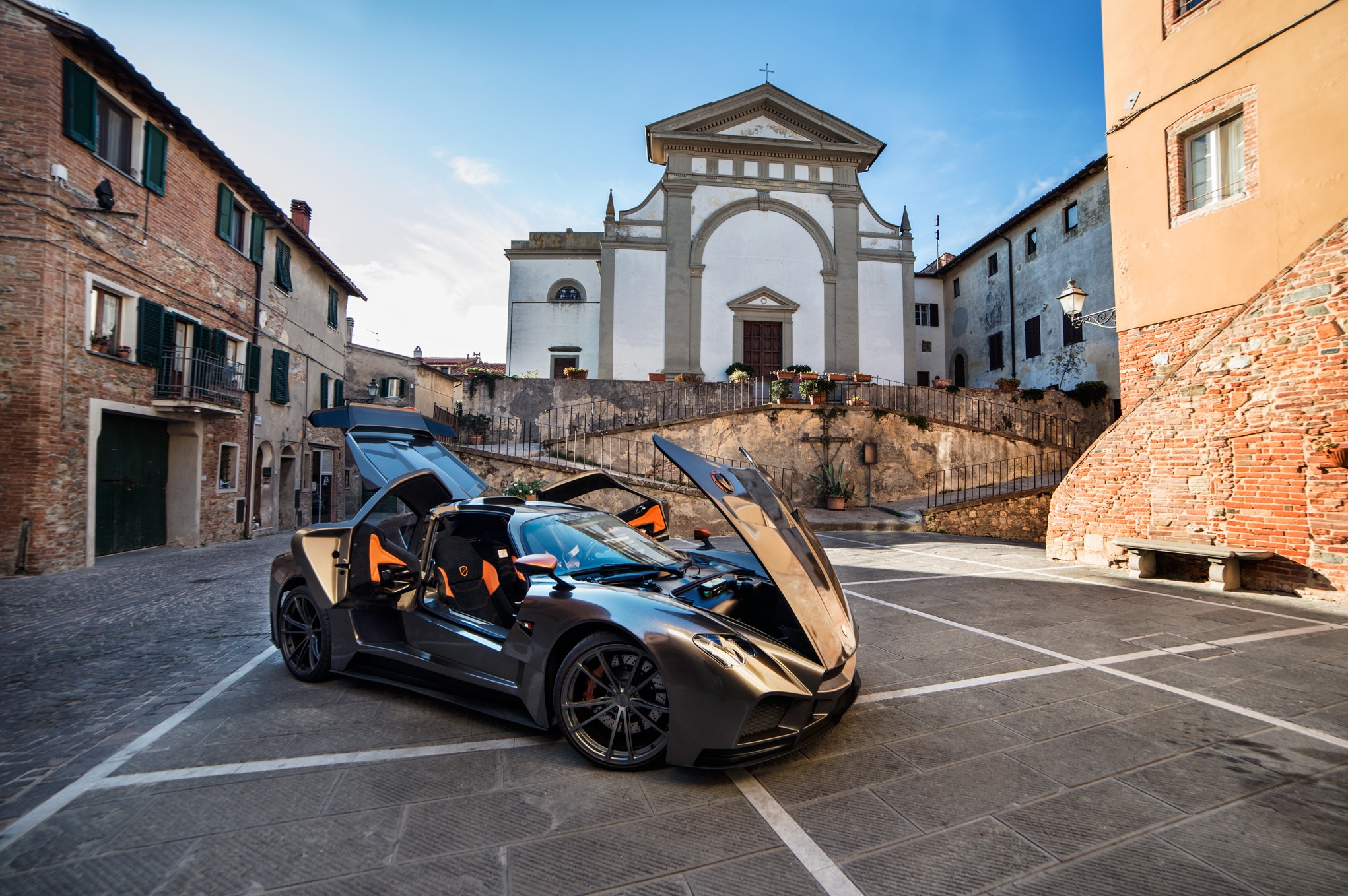 By owning the process from customer visit, through design and development of their specific car, to individual sign-offs, through to handover, Mazzanti Automobili is following the example of several great manufacturers and people at the dawn of motoring. Rolls Royce started this way, with classics such as the Silver Ghost and the original 1938 Wraith. Ettore Bugatti made many a car this way for his most premium and favored customers, such as the Kellner Coupe, and the Type 57SC Atlantique Coupe. 
This is why some of the Evantra's in the introduction seemed to have unusual names, as they were one-off's built for just one owner. This level of coachbuilding and premium customization for each and every customer, using a team of 15 highly skilled people in Pontedera, Italy, is why Mazzanti is one of Italy's best kept secrets.
And if you were wondering if there is enough passion in that small team to make the best driver's hypercar, this is the transcript from the end of the livestream, which shows just how much it means to Luca Mazzanti to be building the Evantra.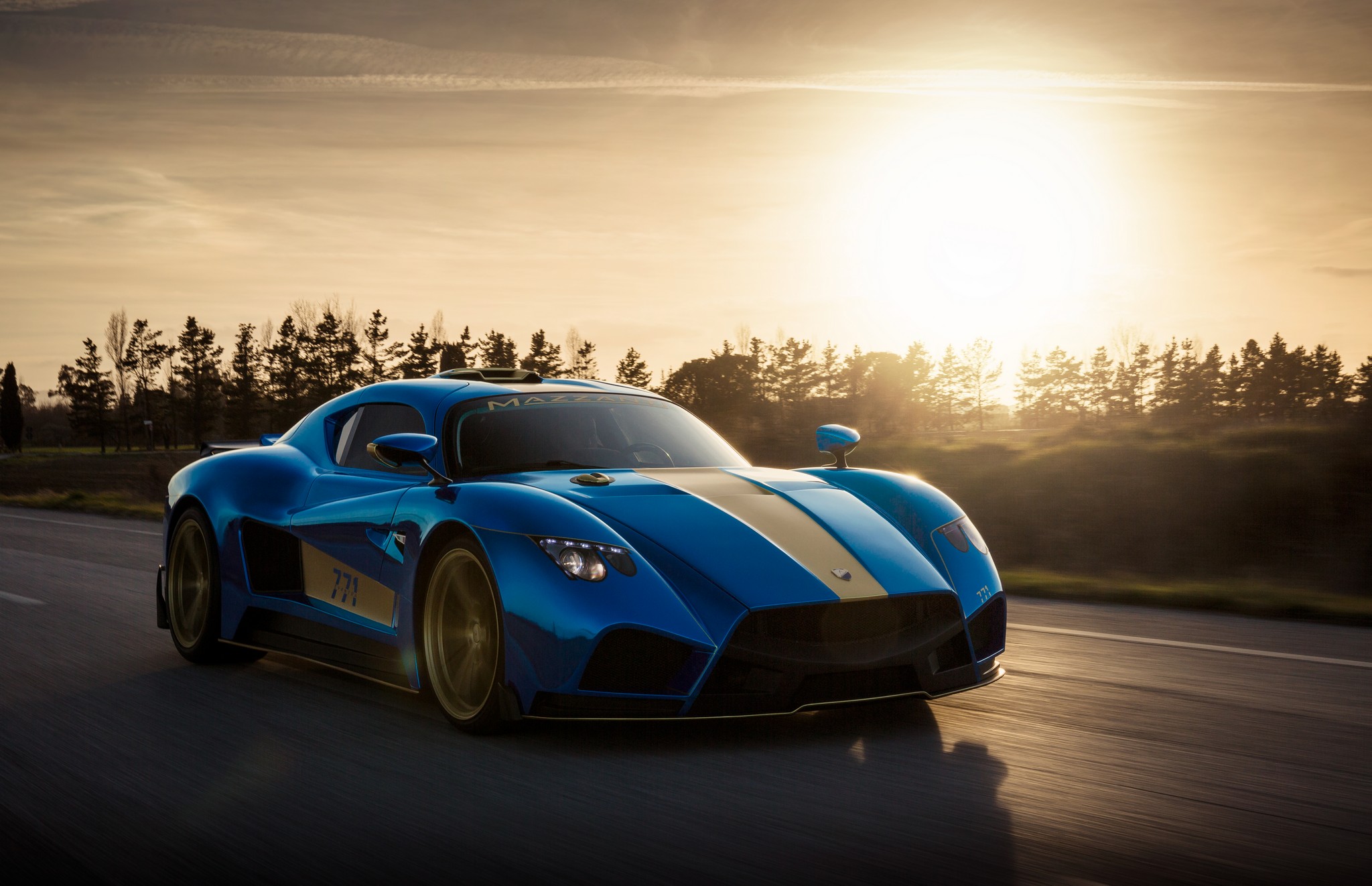 Luca Mazzanti: Well, it doesn't end there: in some ways we are not selling a car but a lifestyle, and this is something we are expanding right now so that customers can join us in Tuscany, and in due course at our other locations around the world, for events focused around the cars that are also social events.

The new Mazzanti Racing Club for friends of the company is very much aimed at enabling all our supporters to get involved with what we do. We want owners and their family and friends to join us at some of the events we appear at and to feel part of the Project.
Guy Jenner: And how about technology for customer support, how do you see that?
Luca Mazzanti: Yes, very important – we're in the 21st Century now!

So, we are rolling out this year our Virtual Reality offering which will enable customers and dealers to join us in Pontedera from the comfort of their own homes, so to speak. I really think this will be a game changer.

Also, although we have a fly-in maintenance team, we are already able to connect online to our cars and this enables us to diagnose most issues remotely, identifying servicing requirements and so on.
Guy Jenner: And how has this translated into sales?
Luca Mazzanti: So far we are at 15 cars sold including 11 in the Evantra range, all hand-made-in-Italy, and we currently have 5 in production. But we have a limit of 20 cars for each model, so we are constantly looking at ways to make changes so we are different from our competitors. Right now we are planning the racing version of the Millecavalli – the "Millecavalli R".
Guy Jenner: And pricing?
Luca Mazzanti: In the current range the Evantra Pura is offered at €1.0 million for track and €1.3 million for road while the 781 which has a more 'grand touring' character is €1.5 million on the track and €1.8 million on the road. The Millecavalli is currently only in a track version and is €2.4 million.
Want to know more about these amazing hypercars? Visit Mazzanti Automobili to learn more.