I guess McLaren Automotive Limited has been looking at other supercar builders, as there is yet another 'special edition' based on the McLaren 720S, some manufacturers really milk a certain platform to the max when it comes to releasing one-off, few-off, or limited editions, just to have more return on investment on the initial design, or just because the successor isn't quite ready yet, whichever is the case here, there is a new McLaren Daniel Ricciardo Edition 720S, and only three will be built.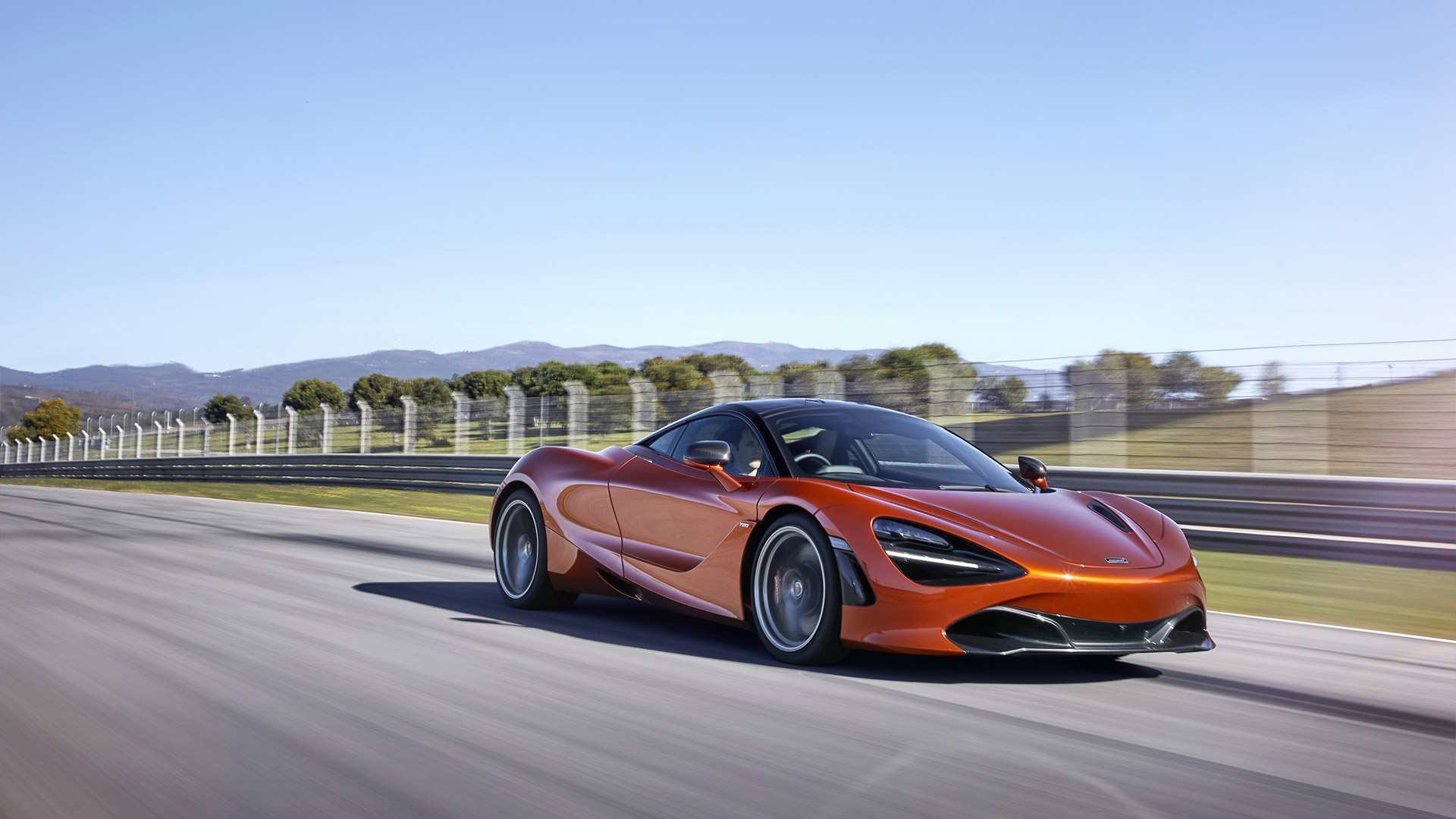 Let's first take a look at the McLaren 720S, unveiled at the 2017 Geneva Motor Show as the successor to the McLaren 650S, the second model in the McLaren Super Series, with the M840 T engine, a 4-Liter twin-turbo V8 unit delivering 720 PS (or 710 hp) at 7,500 rpm, hence the 720S designation, and torque comes to 770 Nm at 5,500 rpm, acceleration to 100 km/h from standstill only takes 2.9 seconds while 200 km/h is reached within 7.8 seconds, the top speed is 341 km/h or 212 mph.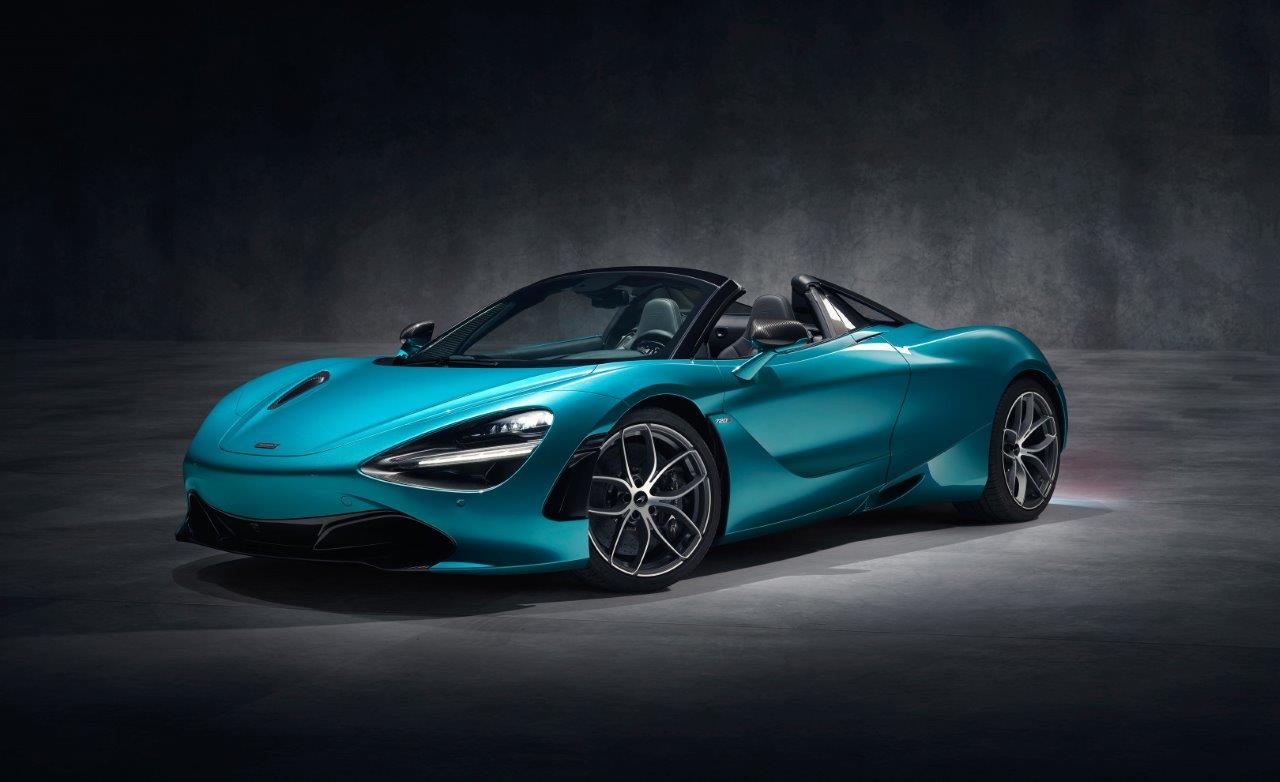 It took a little over a year for McLaren to introduce the 702S Spider as their new convertible flagship model in December 2018, unlike the coupe's twin-hinged butterfly-style opening doors, the Spider comes with dihedral opening doors, with an increase in weight of just 45 kg over her closed counterpart, the 720S Spider was just marginally slower but did come with new 10-spoke wheels and additional color options, do note that with the top down the top speed is reduced by 16 km/h.
March 2020 marked the release of the McLaren 765LT, the 'Long Tail' track-focused version of the 720S with increased power output and modified bodywork, but we should stick to the McLaren 720S in this article, so let's take a look at the McLaren 720S Spa 68 Collection, a bespoke MSO order by McLaren Brussels to commemorate 50 years since Bruce McLaren secured the first Grand Prix victory for McLaren, featuring a Bespoke Anniversary Orange paint job to match the car that won the 1968 Belgian Grand Prix at Spa-Francorchamps.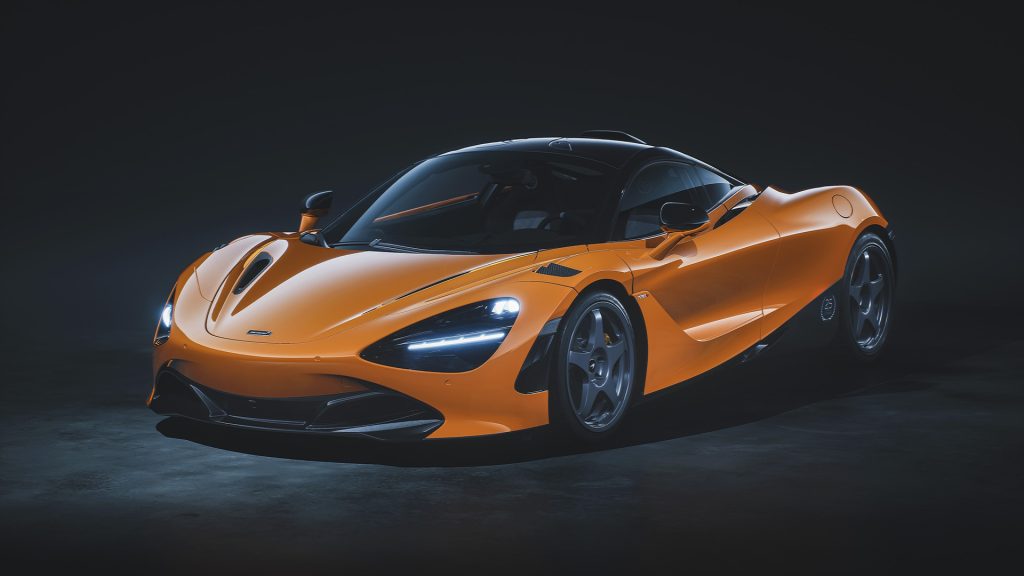 Up next, the McLaren 720S Le Mans Edition, celebrating 25 years since the iconic McLaren F1 GTR's first win at the Le Mans 24 Hours, the 720S Le Mans will have only 50 cars produced worldwide, only available in two colors, Le Mans Orange, or Sarthe Grey, while these also came with a functional roof scoop inspired by the McLaren F1 GTR, bespoke 5-spoke LM wheels, and full carbon-fiber racing seats.
McLaren MSO department did bring out another special version, the 720S Gulf Oil livery, to celebrate their new partnership in 2020 when McLaren went on to using Gulf oils exclusively for their new cars as their lubricant supplier, a very limited number of customers could have their supercar hand-painted in the famous Gulf Oil livery, including the 720S model, a perfect match to the trademark Gulf shades of light blue and bright orange.
Now McLaren comes up with another very limited production version of their 720S, the Daniel Ricciardo Edition 720S from MSO, again a special commission model, just like the Spa 68 one above, but this time a request from McLaren Melbourne and Sydney, as a celebration model for Daniel Ricciardo, the race-winning McLaren Formula 1 driver.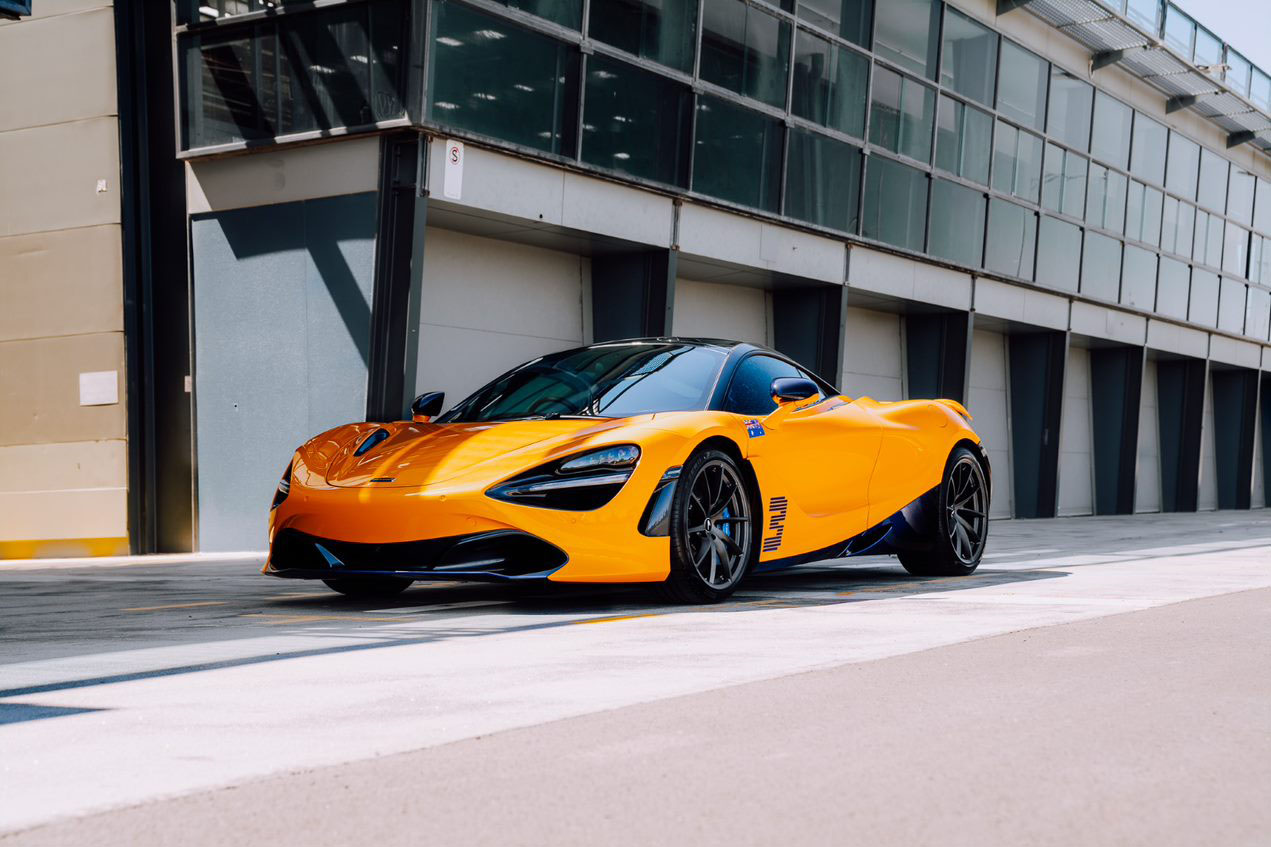 "We're delighted to see the first of this exclusive series arrive in Australia, as at home on the tarmac around Albert Park as its namesake Daniel Ricciardo. Complete with the Australian flag adorning the front haunches, this special edition model is the perfect celebration of our Perth-born racer – we're excited to see it out on Australian roads." George Biggs, Commercial Executive Director, McLaren Automotive.
There will only be three units of the McLaren Daniel Ricciardo Edition 720S made, and they are only available in Australia, hence come in RHD configuration only, each of them will be finished in Papaya spark and Burton blue, the exact colors we've seen on the McLaren Formula 1 2021 MCL35M race car, and each of these orange 720S will come with the number '3' on the side, a nod to Ricciardo's racing number.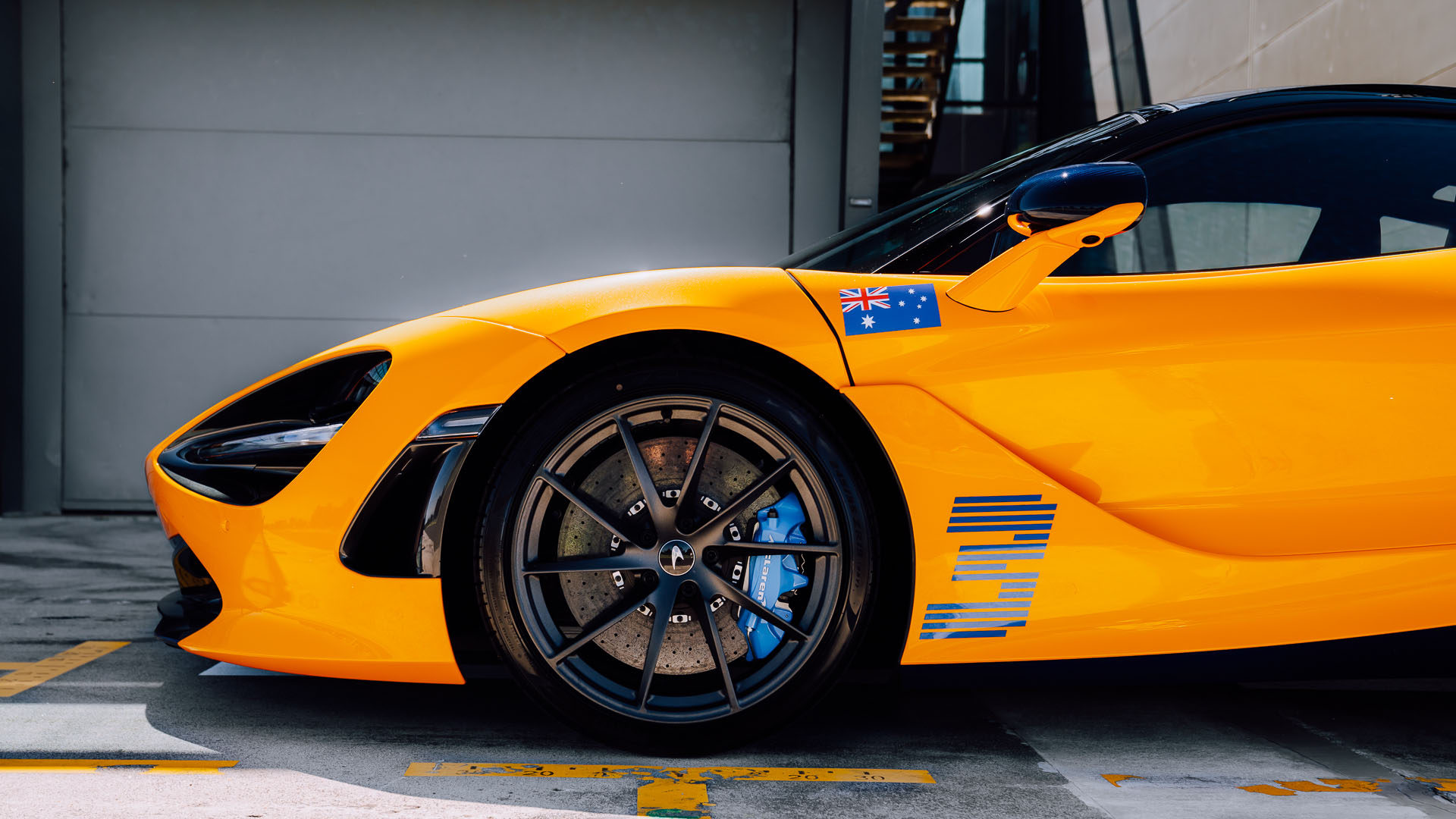 "One of the great privileges of driving for McLaren is getting behind the wheel of many of the marque's exhilarating supercars and while each offers something unique, the 720S is the absolute benchmark." Daniel Ricciardo, Formula 1 driver, McLaren Racing, who has his signature featured on the carbon-fiber sills of each of the three Daniel Ricciardo Edition 720S.