McLaren's brand new electrified supercar has now hit the global stage with the release of the Artura. 
On Tuesday, McLaren unveiled the $225,000 Artura: a plug-in hybrid with a purity-focused architecture of carbon-fiber and high tech electronics capable of over-the-air (OTA) updates. 
The 2022 Artura will utilize McLaren's new McLaren Carbon Lightweight Architecture (MCLA), this new carbon-fiber tub will replace the MonoCell design derived from the MP4-12C. McLaren's rivals such as Ferrari and Lamborghini still use aluminum on their lower-tier models. The MCLA was initially designed for electric-type powertrains and this new platform will be used in future McLarens.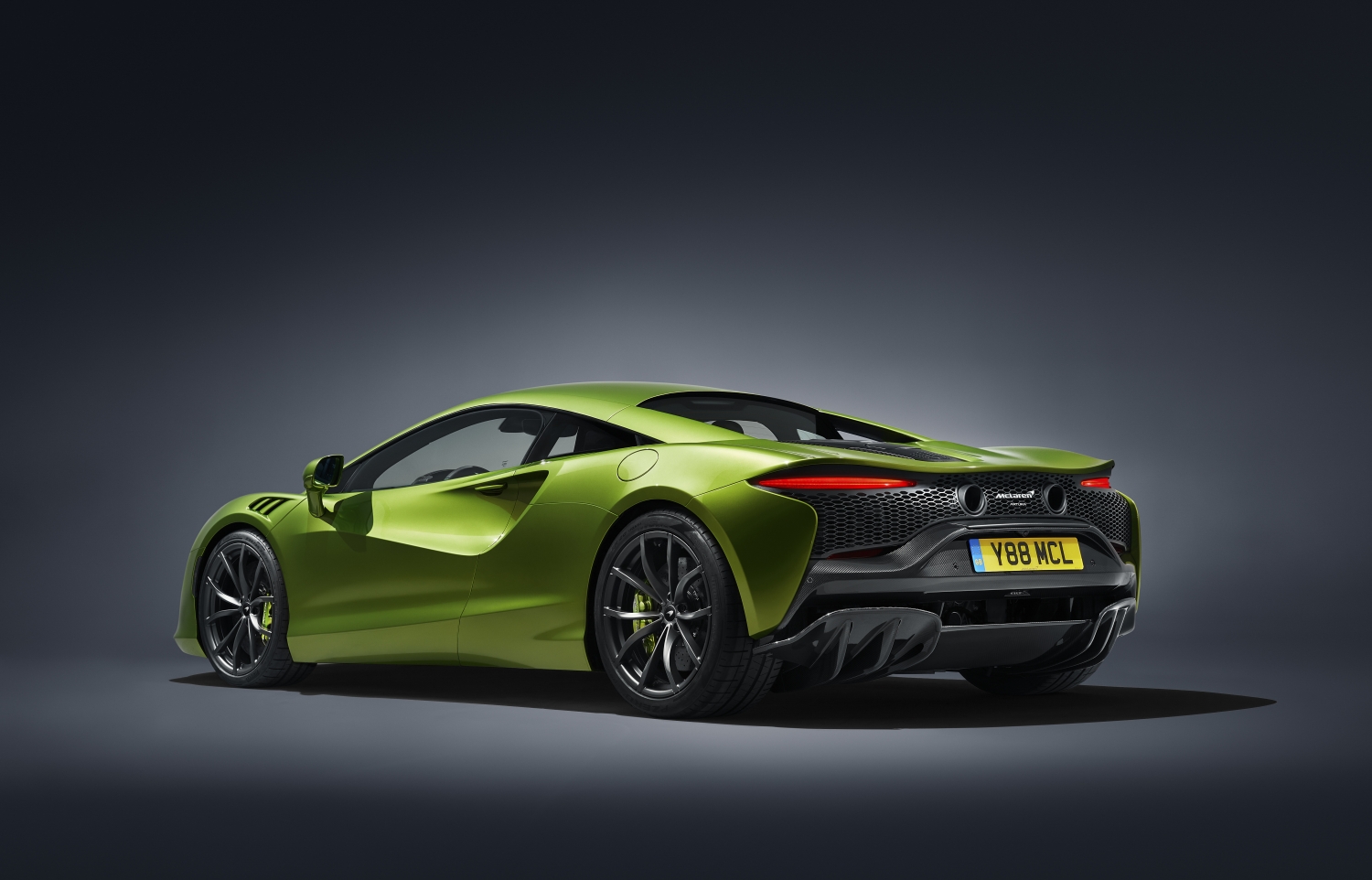 Out of the box, the Artura features a twin-turbocharged 2.9-liter V-6 that produces 577 hp and 431 lb-ft of torque. Its engine is in a very compact form weighing just 353 pounds, 110 pounds lighter than McLaren's twin-turbo V8. The Artura's aluminum engine is paired with an electric motor adding an additional 94 horsepower and 166 lb-ft of torque. Revving to a whopping 8,500rpm, the powertrain has a total output of 671 horsepower and 531 lb-ft of torque which is sent straight to the rear. The Transmission houses both the electric motor and the electronically controlled rear differential.
The Artura also brings a cool party trick to the supercar stage with its lack of reverse gear in the transmission. Instead, it utilizes the electric motor to spin in reverse when backing up the car. 
McLaren has stated a top speed of 205mph (330km/h) and zero to 60 time of just 3.0 seconds. This is rather impressive for a 3,303 pound, plug-in hybrid supercar.
The 2022 McLaren Artura will also host 4 driving modes, all of which can be seen on the column-mounted instrumentation panel. E-mode (all-electric mode), Comfort, Sport, and Track can be selected along with electronically controlled handling, and electronic stability control. 
The hybrid battery system onboard features a 7.4-kWh Li-On battery that fuels the electric motor. This battery pack can be charged via a plug-in or the petrol engine depending on the driving mode.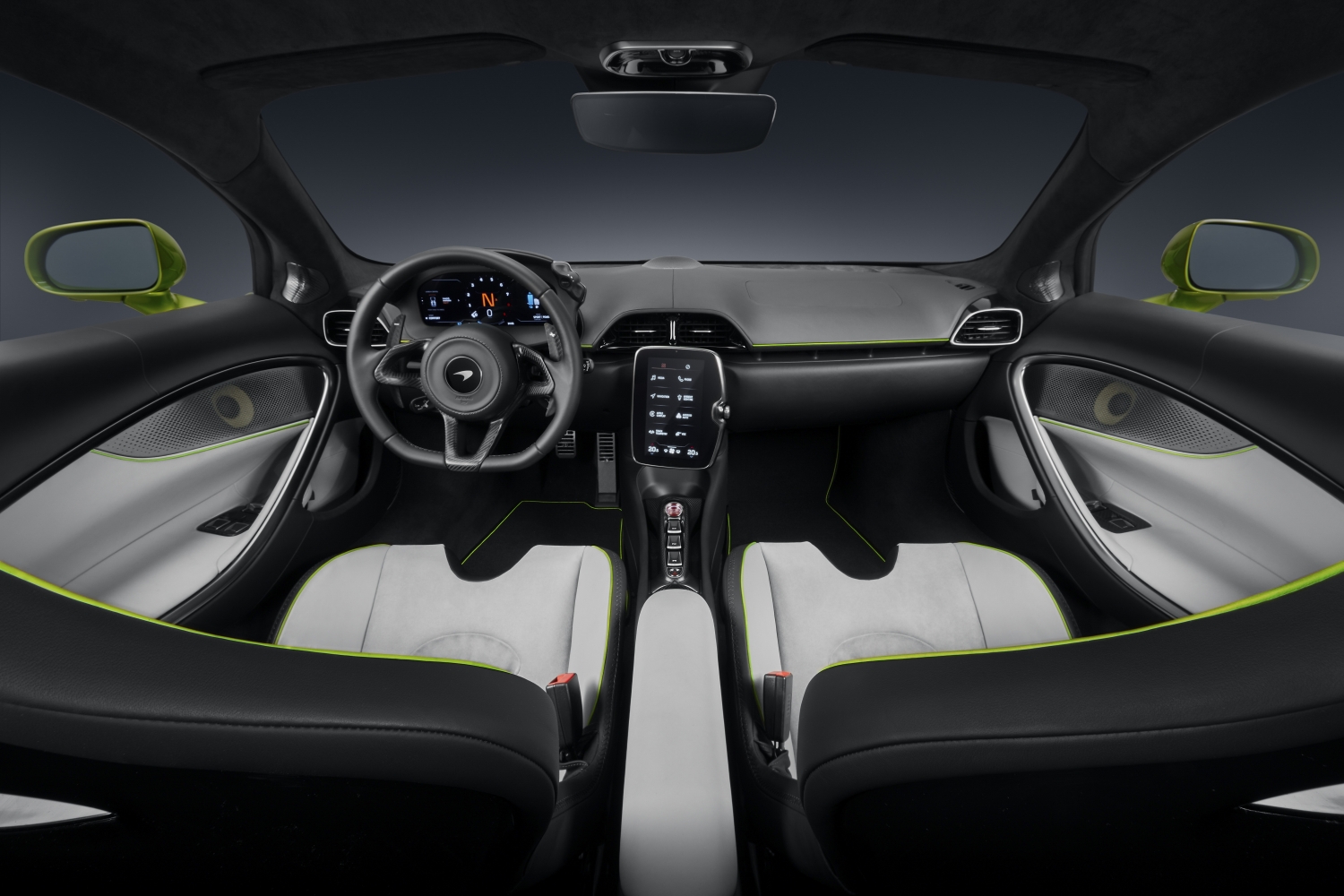 McLaren has maintained its signature styling with the Artura as it looks to be a cross between the 720S and Senna. The Artura's interior will feature an 8-inch touchscreen infotainment system with Apple CarPlay and Android Auto compatibility. Artura owners will not have to visit an authorized dealer for software updates as the car features OTA when connected to wifi. 
The 2022 McLaren Artura is expected to arrive at dealerships in the fall of this year.