The very first Mercedes-Benz – the Patent Motorwagen – was produced way back in 1886 and it's fair to say that, since then, the German car manufacturer has released a whole lot of brilliant automobiles that have been difficult to match in quality, style and performance, but which of their cars have been the best? Here are what we think are Mercedes- Benz's biggest hitters of all time:
The 1928 SSK
The Mercedes SSK, or Super sport Kurz, to give it its full title, was one of the greatest Grand Prix sports racing cars of its time. It is, perhaps, best known for its victory in the 1931 Mille Miglia Race. At the time of its launch, it was one of the fastest racing vehicles available, and even know it is one of the vehicles most highly coveted by collectors of sports cars and racing vehicles.
The 1961 W111 Coupe
A car accident lawyer can help you pay for your medical bills and sort out your life following an accident, but as we all know, it's better to never have the accident at all, or at least to make yourself as safe as possible when you're on the road, which is just one of the reasons why the 1961 W111 Coupe deserves a spot on this list.
Designed with a higher level of comfort and safety in mind, the coupe featured a wider than usual cabin, and larger windshield to ensure a clearer view of the road. As well as that, it included crumple zones at the front and rear and retractable seat belts that were patented by Mercedes-Benz at the time. Of course, the W111 Coupe was also one of the most stylish and attractive cars of all time.
The 1979 Gelandewagen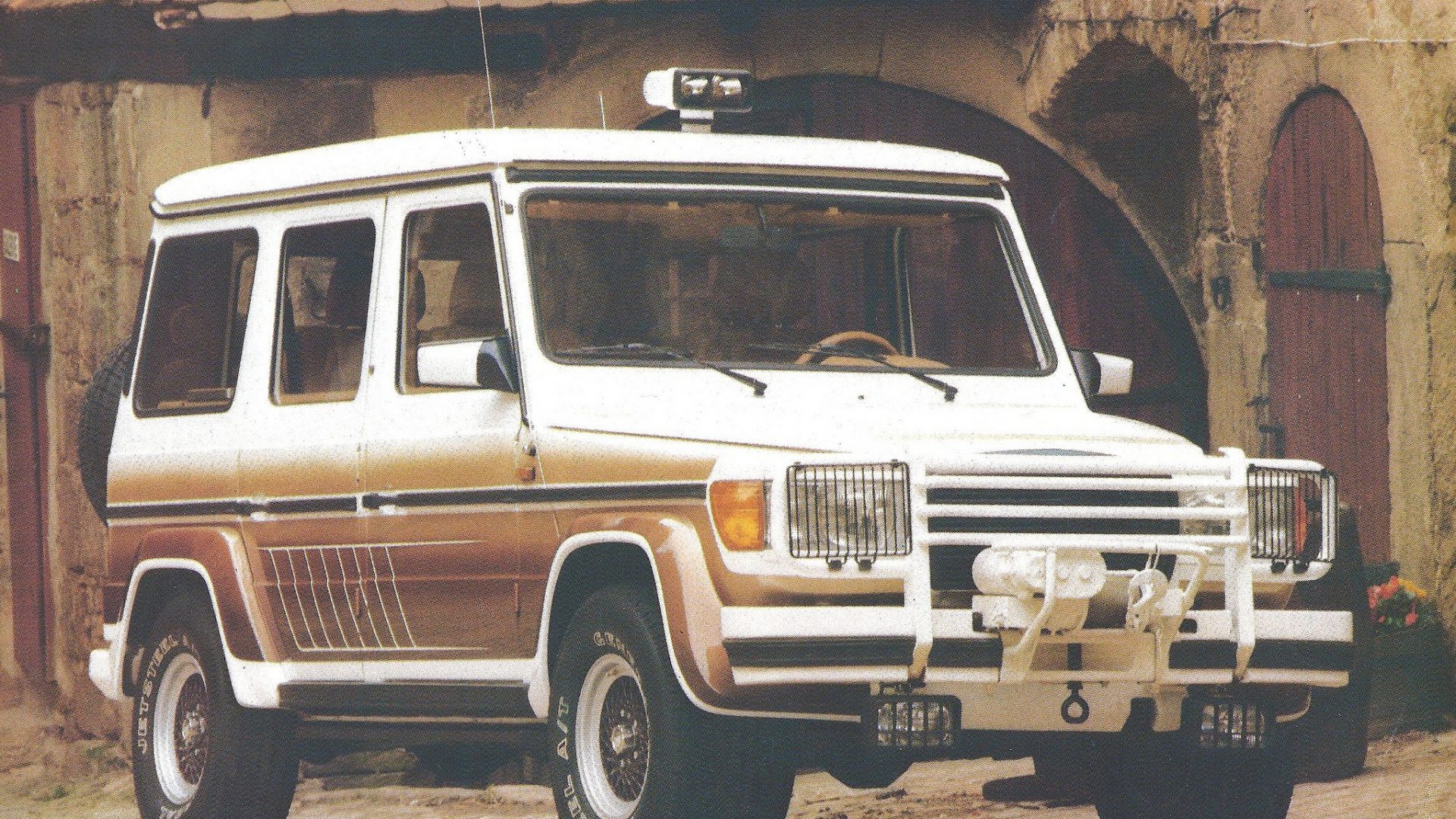 When you think of Mercedes-Benz, you probably don't think of a bulky SUV, probably conjuring an image of a nice little coupe or a flashy executive motor vehicle instead, but you know what? The German car company did, in fact, make one of the best luxury SUVs ever made in the form of the Mercedes-Benz Gelandewagen, which was launched in 1979.
Originally created as a military vehicle for the Shah of Iran, who at the time held a majority of shares in the company, the G-Wagen as it came to be known, although not one of Mercedes' most beautiful vehicles was strong, sturdy and great for getting off road without sacrificing one's comfort, earning it a solid place on this list. If you buy one of the modern iterations of this vehicle today, you surely won't be disappointed either!
The 1934 W25 Silver Arrow
No serious list of Mercedes-Benz's best cars would be complete without a mention of the 1934 Silver Arrow which is quite simply one of the most iconic motor vehicles of all time, due primarily to its unique bullet-like shape, but also because of its history as an early racing car, competing as it did in the Nurburgring race of 1934, which it won.. Weighing just 751 kilograms, this car was light, fast (350 HP) and a delight to watch in action. We can only imagine how fantastic it would have been to get behind the wheel of such an iconic vehicle!
The 1953 W120 Ponton
The 1953 W120 Ponton had to be on this list, not only because it is a beautiful car that the company should be proud of producing, but also because it is the vehicle that saved Mercedes-Benz from almost certain destruction during the war and enabled us to continue enjoying their superior quality to this day.
The car was named after the German word meaning pontoon, which is a type of fender and if you look at pictures of the car, you will be able to see why – it has a very distinctive fender that set a trend in the post-war years of the 1950s and early 60s. However, what was really great about the W120 Ponton was its comfort and the beautiful way that it handled. Once people had tested it out for themselves, they were sold!
The 2003 SLR McLaren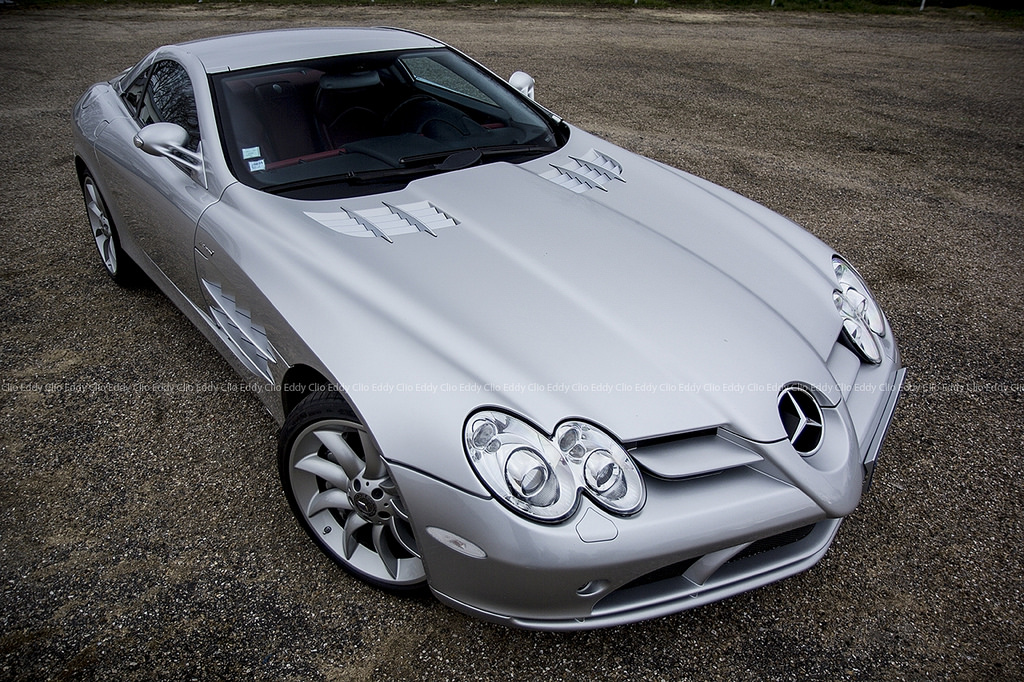 Mercedes' 2003 offering – the SLR Mclaren– was a 'Sport Light Racing' vehicle (hence SLR), and perhaps the most iconic of all vehicles produced by the German automotive experts (although the Silver Bullet is also a strong contender for that title). Unfortunately, the car, which boasted a 617 horsepower engine and wheels that were shaped like turbines and able to suck in lots more air to keep the tires cool, had a hefty price tag of $450,000, putting it well out of the reach of the average Joe, but still firmly cementing it as a classic car for all times.
The 1886 Benz-Patent Motorwagen
The first vehicle ever launched by the Mercedes-Benz company, the 1886 Benz-Patent Motorwagen may not look like much now and unless you're a fan of all things steampunk, driving one might not seem like the most exhilarating of experience, but it has earned its place on this lust by being the first ever Mercedes and (depending on who you speak to) the first car of all time. Just think where we would be now if this simple vehicle with just 3 -heels and a slight 954 rear mounted single cylinder engine had never been invented! It may be quaint, but it's truly an icon!
The 1954 Mercedes-Benz 300 SL Gullwing
If you're talking classic cars, you'll find it very difficult to beat the 1954 300 SL Gullwing, which was launched at that year's New York Auto Show to an instantly enamoured audience. What made this Mercedes-Benz so special? At the time, it was the fastest vehicle around, but perhaps more importantly, it was also the first automobile to utilize direct fuel injection – an advancement that made owning a car a lot more convenient. As well as that, the 1954 Gullwing also boasted a 3-liter inline 6, which meant that it packed a punch in the power department, and, of course, unique gullwing doors that slid upwards like the wings of birds, giving the vehicle its name. Aesthetically appealing, powerful and innovative, it was a big hit then and can still be considered a classic now.
The 1990 Sauber-Mercedes C11
The Sauber-Mercedes C11, which was built by Peter Sauber, who would go on to be the company's F1 team owner was built specifically to take place in the World Sports-prototype Championship in 1990. A powerful machine, it used its five-liter V8 turbocharged engine to devastating effect, winning pretty much every race in the season, save for the Le Mans 24 Hours. Oh, and it looked pretty amazing too! Absolute perfection.

The 1936 Mercedes-Benz 540K
If you like classic cars; the kinds of cars you'd expect to see Gary Cooper driving in one of those atmospheric film noirs that were made in the 1930s and 40s, then you'll adore the 1936 Mercedes-Benz 540k, which is surely one of the company's most stylish offerings. As well as looking the part, this 5.4-liter sports car may not have had a roof, but it did have a supercharged inline 8, which offered a pretty impressive for the time 180 horsepower, great handling and the ability to reach speeds of 110 mph. Unfortunately, only 500 of these vehicles were ever built. Which means that they're exceedingly difficult to even lay eyes on right now.
The 2010 SLS AMG Roadster
The SLS AMG Roadster was exactly what fans of Mercedes hoped for when it was released in 2010. It handles like a dream while offering lots of power and being extremely comfortable. It was the first Mercedes built from beginning to end by AMG, and it showed in its slightly more serious aesthetics, improved stability and supreme performance, which prompted Top Gear's Jeremy Clarkson to say it was the greatest car on the planet! A true feat of engineering the AMG Roadster undeniably was!
The 1963 Mercedes-Benz 600 Pullman
This is the vehicle that spurred Mercedes-Benz to create the ever-popular S-Class range of vehicles, but it is not only because if this that it deserves its place on the list. You see, the 600 Pullman was a brilliant luxury sedan in its own right, combining the comfort of its stretched wheelbase, which made for a smoother ride, with undeniable good looks, and a futuristic (at the time) moon roof, doors and trunk, which were operated using a unique hydraulic system, ensuring that it was a car for the rich and famous, including Elvis Presley himself, to be seen in. It's sad to think that only 3000 of them were ever produced and many of those will now be lost to the hazy days of the 60s and 70s!
As you can see, there have been no shortage of great cars in Mercedes-Benz's history, but do you agree with this list? Are there any cars that you think should be on the list that aren't, or have we added a vehicle you don't think makes the grade? Let us know in the comments below.