Remember the satin black Lamborghini Sian we published an article on that was offered up for auction earlier this week? Well, it seems it didn't meet de reserve, as the car is still being listed for sale on the same Collecting Cars website, but this time with a 'Buy it Now' price of `2,707,250, roughly US$ 3,375,026, a rather odd number if you ask me, but get this, there is also a 'make an offer' option, so if you are interested in adding one of only 63 Lamborghini Sian to your collection, this is the right time to act on it I guess.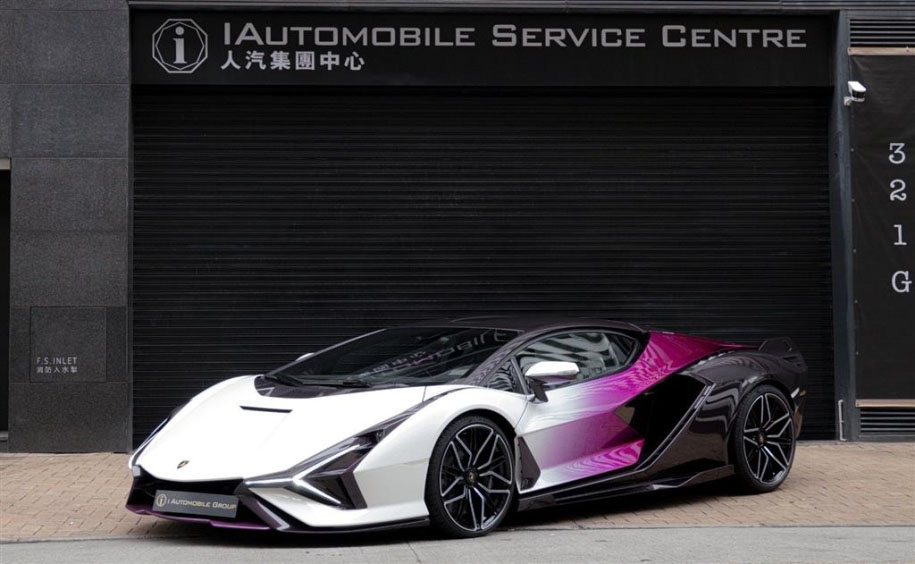 But wait, a little search online revealed two more Lamborghini Sian being offered for sale, it seems 'collectors' have kept their Sian just long enough for their contract with Lamborghini to not sell the car within 24 months of taking delivery, and now it's time to sell and try to make a profit you might think, but that doesn't seem to be the case, remember these were US$3,300,000 to start with back in 2019 when Lamborghini unveiled the car in Frankfurt, Germany, and the satin black one from Hong Kong, with just 84 km on the counter and it was never actually registered is now listed for about that number, but another one that is also located in Hong Kong, with just 77 miles on the clock is listed at $3,400,000 … and this one comes with an amazing 'gradient' paint job, which was probably an expensive option, this one is even listed as a 2021 model.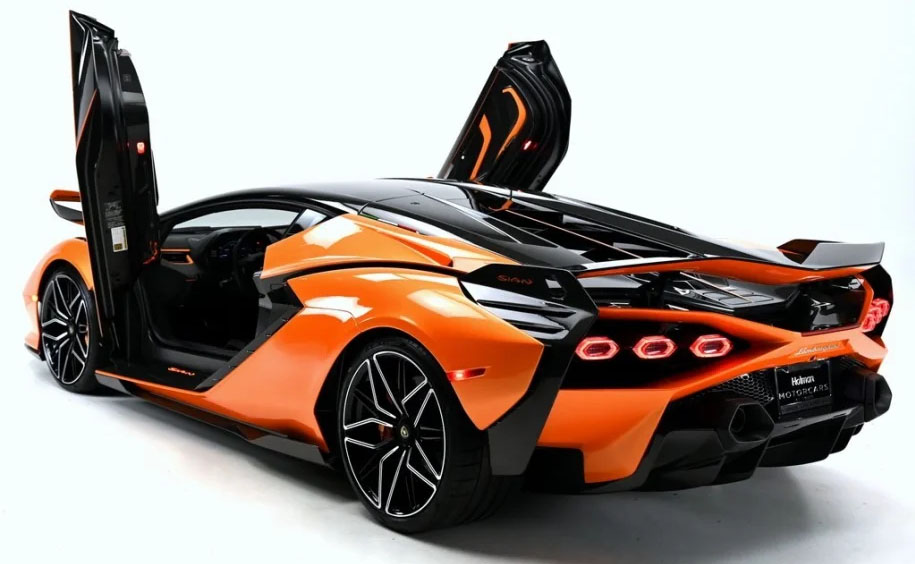 And that's not all of them, on the dePont Registry website we even found a third Lamborghini Sian for sale, a bright Arancio Atlas over Nera Cosmus interior with Arancio Dryope details inside the cockpit, a 202 model with 611 miles on the counter, but this one is being listed by a dealer, Holman Motorcars in St.Louis, with a 'Call for price' mention, so if I would hazard a guess, we're still talking about something just north of $3,000,000, this means that out of just 63 Lamborghini Sian ever to be built in Sant'Agata, not counting the 19 Sian Roadster, there are already 3 of them being offered for sale by their original owner, which brings up an interesting question.
The Lamborghini Sian was a $3,300,000 car when new, with a limited production of just 63 units, and she sold out well before the public reveal in 2019 at the IAA in Frankfurt, Germany. The Sian was also the very first Lamborghini V12 hybrid available to the public, sure the electric motor was just 34 hp on top of the regular fuel-burning V12, but still, with the supercapacitor behind the seats, the Sian is an important car in history of Automobili Lamborghini SpA, and I gather the fact that the Countach LPI 800-4 is just a reskinned Sian, which was actually just an Aventador with different panels, but that's a different discussion, but why are owners already selling this special Raging Bull?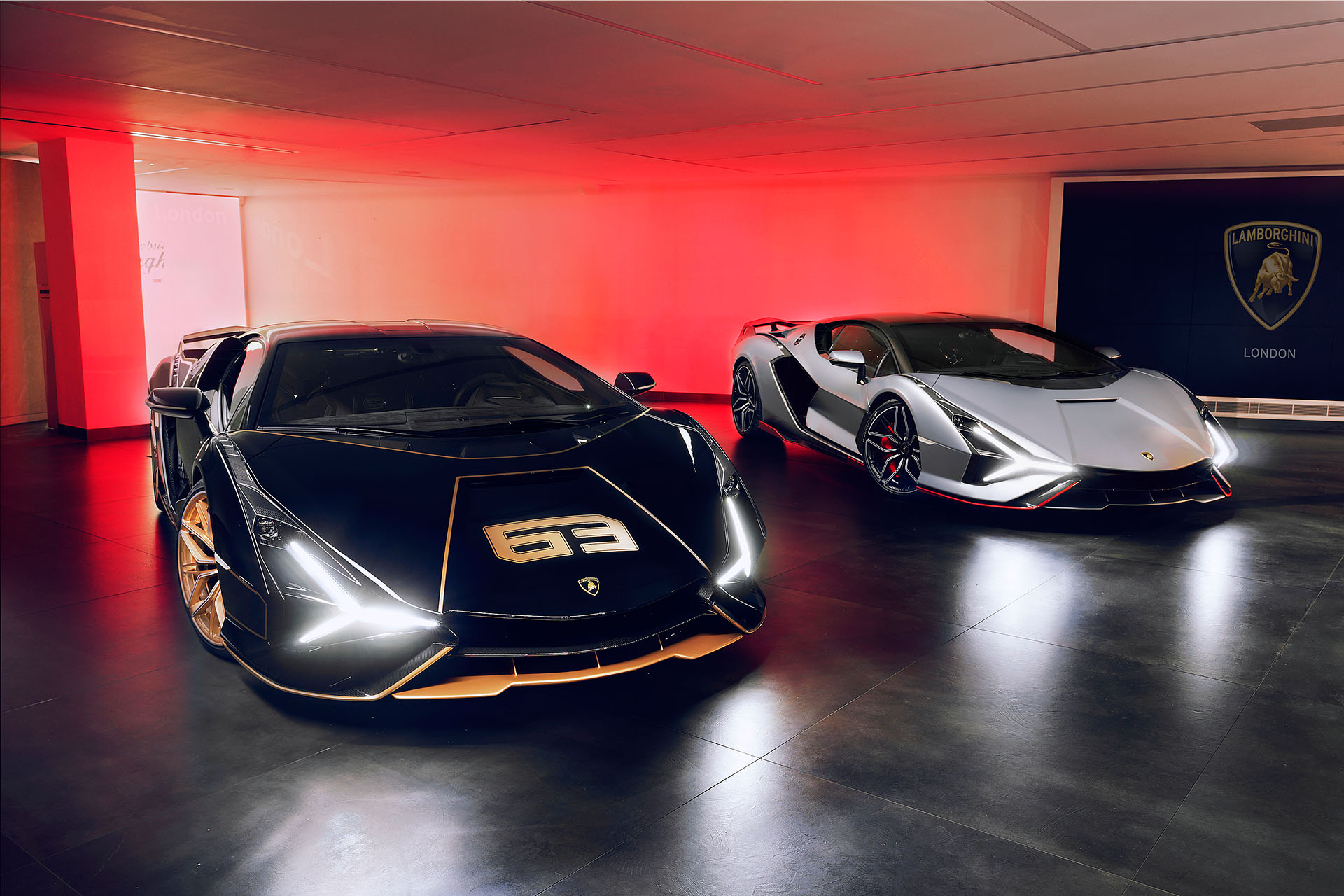 Is it because they have already replaced the Sian with a Countach LPI 800-4, or a car from another builder, or didn't the Sian live up to the expectations these customers had for the car? Replacing it with the Lamborghini Revuelto isn't really a thing in this case, the Revuelto is an actual production V12 Ibrido from Sant'Agata, sure it's an expensive car, with some options well into the $750,000 range, but that's still a far cry from the $3,300,000 the Sian cost back in 2020 when they were finally delivered to clients, so there must be something else going on we don't get at this point, or is it just a matter of having the latest and greatest for many of the 63 clients that were fortunate enough to get hold of a building slot of the Sian in 2019, so 24 months after taking delivery it's time to sell it … could be I guess.