Naran Automotive is a new manufacturer of luxury ultra-high performance cars, their debut model – The Naran, will be available later this years, but they already revealed a unique "Celare Pack" now.
The "Celare Pack", derived from the Latin word for "to conceal or hide", shows the dual personality of The Naran, customers can have this pack fitted by Naran Automotive engineers in 20-minutes. This pack will transform the four-seat hypercar from an understated luxury coupe into a track-ready aerodynamic racer.
The Naran has the engine mid-mounted at the front and can accelerate from 0 to 60 mph in less than 2.3 seconds, 0 to 100 mph only takes 4.56 seconds while Naran Automotive expects a top speed over 230 mph thanks to optimized aerodynamics while retaining the classic, but elegant coupe silhouette.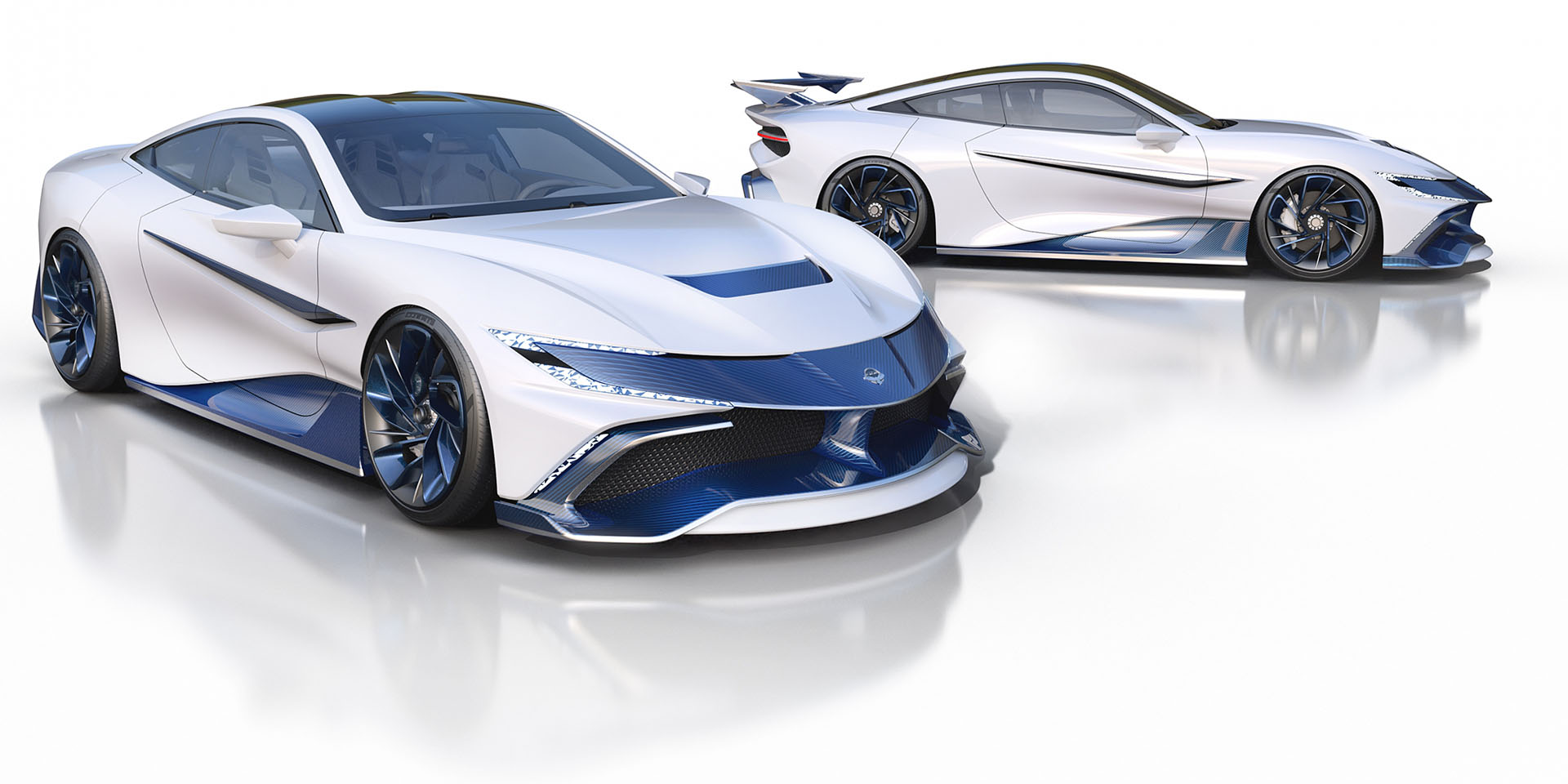 The Celare Pack is inspired by motorsport, where adjustable parts are widespread, removing the rear wing for instance, customers receive a carbon fiber cradle to store the wing when not used. The Naran has been designed to offer invisible fixtures for the Celare Pack, the carbon composite add-ons are fixed directly to the front wishbone for improved airflow. The completely flat under-tray and a dual rear diffuser direct air onto the rear wing while intakes pull air onto the brake disks, engine intake, and cooling radiators, air vents on the front hood increase down-force.
The design for The Naran is conducted with the help of  Jowyn Wong, founder of Wyn Design and visionary behind the Apollo IE and De Tomaso P72, while a bespoke 5.0-litre twin-turbo V8 engine produces 1,048 bhp and 1,036Nm of torque is sourced in Germany from Racing Dynamics.
The Naran will be a limited production car, only 49 units will be made, each one of those a truly custom, bespoke build for the customer, complete with individual naming … something taken from the world of high-end superyachts.