Memorable & Notable 1980s Cars That Totally Hit the Mark and We Totally Miss
No fancy introduction needed, these are the most fun, memorable and hilarious cars from the 1980s. We also threw in some awesome cars too because this is a website about supercars.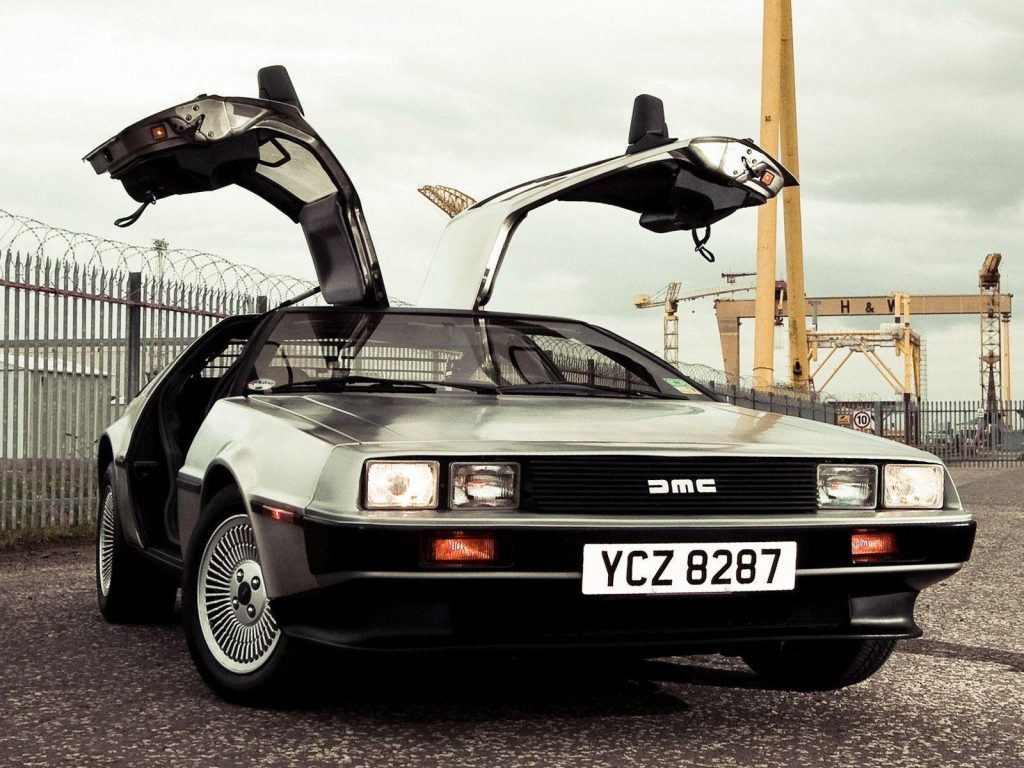 DeLorean DMC-12
John deLorean's signature car, the DMC-12 was his dream sports car. These 80s cars were a culmination of the cooperation with Renault, Volvo, and Peugeot which developed the engine, Lotus which assisted with the body work. These cars were assembled in Dunmurry, Northern Ireland and Houston, Texas. It featured gullwing doors, stainless steel body panels, fiberglass "underbody", and an AM/FM cassette stereo (flux capacitor was optional). Unfortunately, the DMC-12 was only car manufactured by the deLorean Motor, which rolled off the assembly lines in 1981.
The creative mind behind Pontiac muscle cars in the 1960s like the Firebird and GTO, John DeLorean left General Motors in 1973 to form his own company. The car which resulted put his name in posterity because the DMC-12 was chosen by Director Robert Zemeckis in 1985 as the vehicle for the time machine based movie, Back To The Future. Its futuristic look and resemblance of an alien spaceship clinched the choice for the noted director.
The DeLorean DMW-12. Among bankruptcy and drug trafficking charges to fund his fledgling company, John DeLorean would not be able to save his company. The company ceased production after only two years. Approximately 9,000 DMC-12s were made before production halted in late 1982. Today, about 6,500 DeLorean Motor cars are believed to still exist. These 80s cars truly bring one back to the memory lane of that decade. These automobiles of the 80s bring one back to the age when the country was enjoying an economic boom.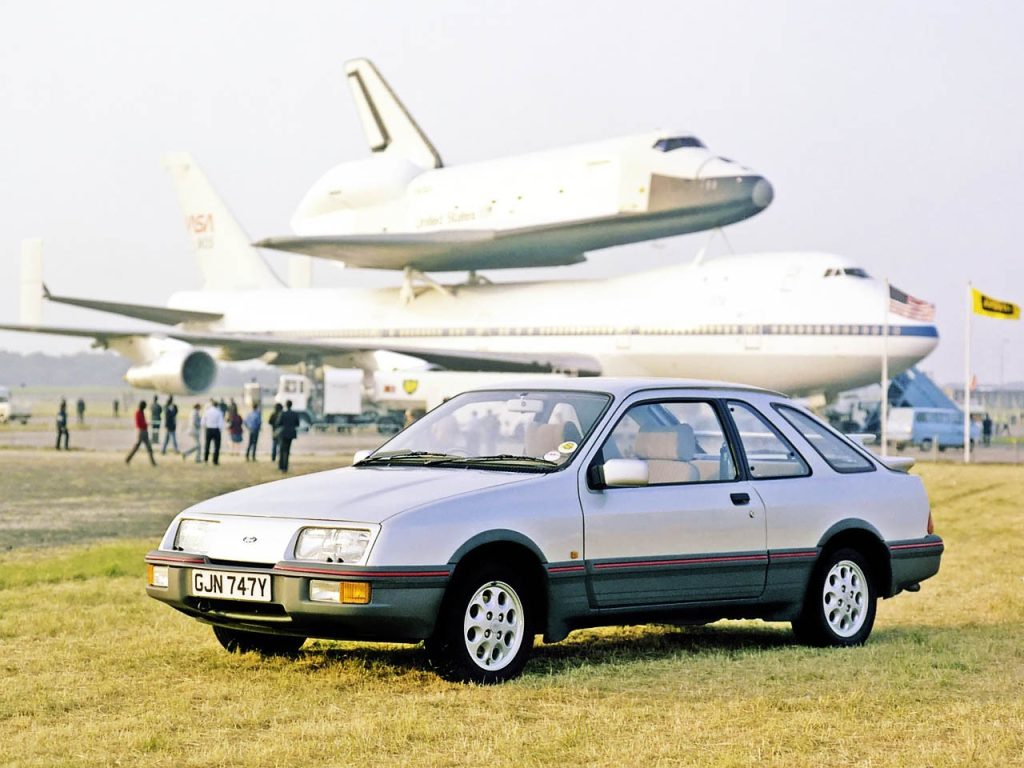 Ford Sierra
The Ford Sierra was built between 1982 until 1993. Launched on 21st September 1982, these 80s cars replaced the Cortina and Taurus which is why in the beginning, the Sierra used engines and transmissions from the Taurus and Cortina. The Ford Sierra was mainly manufactured in Germany, Belgium, and the United Kingdom, although Sierras were also assembled in Argentina, Venezuela, South Africa and New Zealand. The Ford Sierra's styling was adapted from the 1981 Ford Probe III concept car which as evidenced by the Sierra's "aero" look styling. Harking back from the styling first seen in the Escort Mark III, the aerodynamic styling of the Sierra would later be seen in North America's Ford Taurus.
By the early 1990s, however, the Sierras couldn't compete with Japanese rivals which offered multi-valve engines and multi-link rear suspension. All of these features appeared on the Sierra's replacement, the front-wheel-drive Mondeo, which was unveiled at the end of 1992 and launched in March 1993.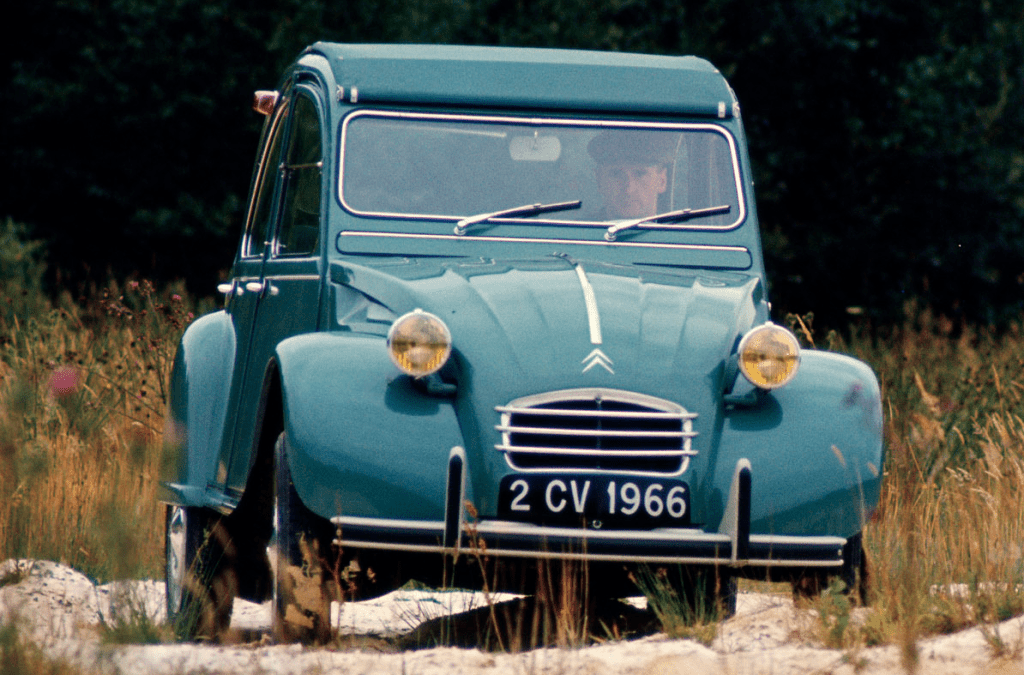 Citroen 2CV
This economy car was produced by Citroen, a French car company, from 1948 to 1990 and sold almost exclusively in Europe. These 80s cars were technologically advanced and that combined with a minimalist look, made this car, together with the Jeep, Land Rover Series, Fiat 500, Mini and Volkswagen Beetle one of those truly iconic cars of the 20th century.
Together with those cars, the Citroen 2CV will always be remembered for it's unusual bodywork. It was designed for low cost, simplicity of use, versatility, reliability, and off-road driving. Other attractive features of the car included light, easily serviceable engine, extremely soft long travel suspension, high ground clearance, and for over sized loads a car-wide canvas sunroof. Citroen 2CV was notable for having one of the lightest weight of all 80s cars ever manufactured. From 1948 until the year it was discontinued, its weight was about 1100 lbs. Its speed only doubled, from 40 mph to 75 mph with later models. With its gas-saving capability, these 80s cars would be favorite of gas misers.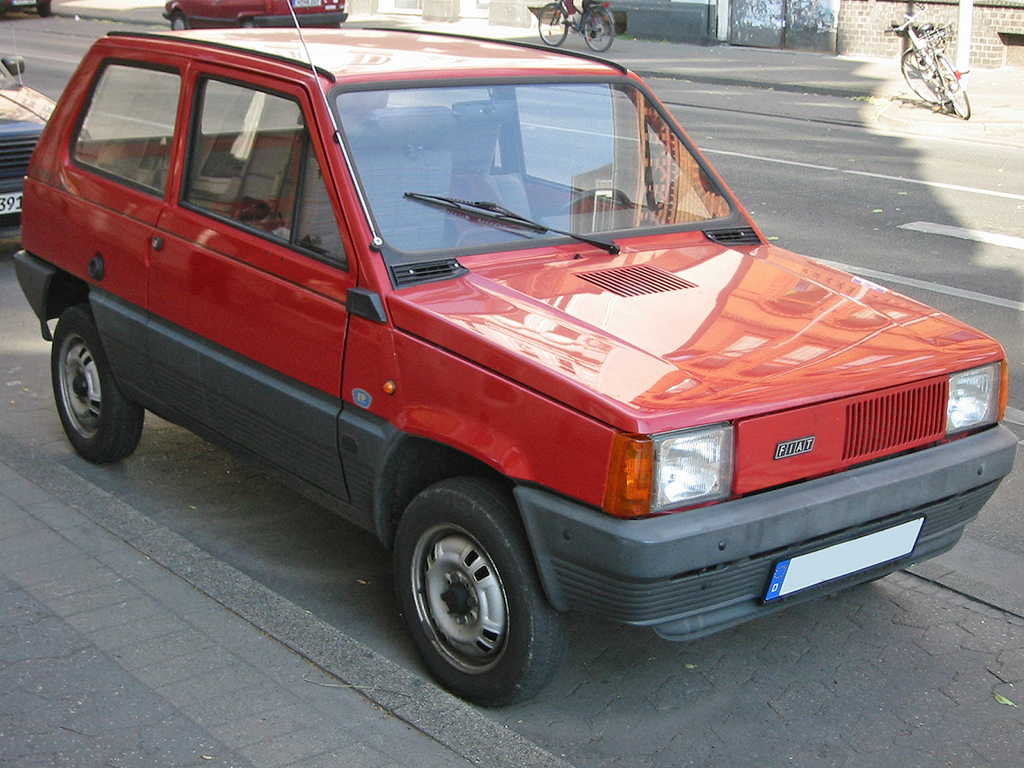 Fiat Panda
Introduced as a "peasant car", these 80s cars were boxlike and mechanically simple. Later versions of the car added various mechanical improvements but this spirit of robust simplicity was followed throughout the life of the model. Sales of over 6.5 million Pandas globally with more than 4.5 million being the 1st series Panda is owed to Panda's utilitarian features: removable, washable seat covers, door trims and dashboard cover, and all the glass panels were flat making them cheap to produce, easy to replace and interchangeable between left and right door. Its seven-position adjustable rear seat could be folded flat to make an improvised bed, or folded into a V shape to support awkward loads, or easily and quickly removed altogether to increase the overall load space.
Despite those features, the original Panda never gained the kind of cult following that similar cars such as the 2CV and VW Beetle enjoy, it nonetheless engendered strong feelings of attachment among many owners for its robustness, affordability, simplicity and flexibility. The total production run of these 80s cars was 23 years which makes the Panda one of Europe's longest-lived small cars.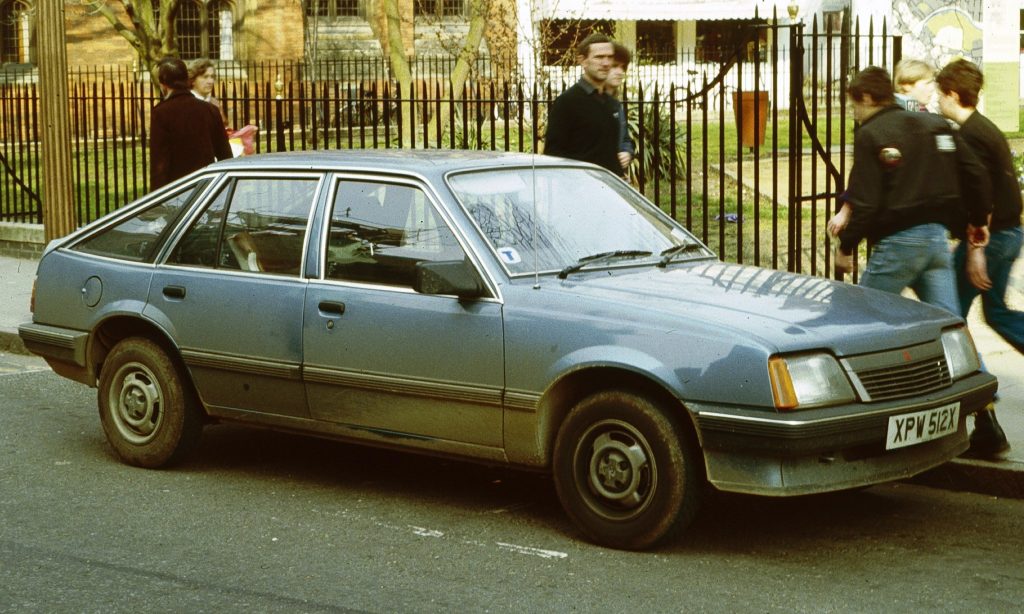 Vauxhall Cavalier Mk II
Vauxhall Motors is the British division of General Motors which sold the Mark II Cavalier from 1981-1988. Mark II succeeded Mark I which was manufactured from 1975-1981. Mark II was followed by Mark III which were manufactured in the the 1988 to 1995. From early to the mid '80s, Cavalier Mark II outsold Ford Sierras, turned off by the latter's radical styling.
It was Britain's second best selling car (behind the Ford Escort) in 1984 and 1985. It was narrowly beaten to the European Car of the Year award by the Renault 9. Vauxhall sold 807,624 second generation Cavalier between 1981 and 1988. By December 1989,these 80s cars were the third most common cars on British roads.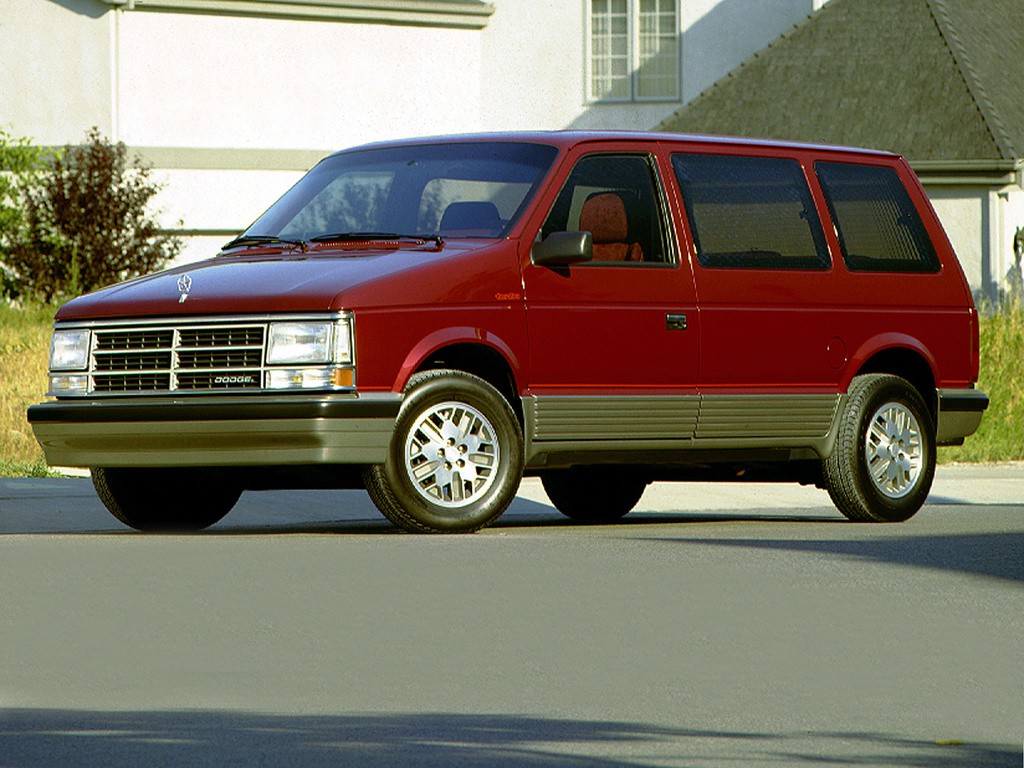 Chrysler minivans/caravans
Introduced the Dodge and Plymouth minivans in November 1983 for the 1984 model year. The legendary Lee Iacocca and Hal Sperlich had conceived the idea of a modern minivan while at Ford but the introduction of these 80s cars was a master stroke. Since their introduction in the fall of 1983, the Chrysler minivans have outsold other minivans in the United States, with over 13 million Chrysler, Dodge and Plymouth minivans in over 80 countries sold as of October 2008.
The Caravan had lots of interior space, removable seating and a sliding side door, and it was roomy enough that a front-seat passenger could maneuver to the back of the minivan while it was in motion. Cargo access to the rear was via a hatchback, similar to the one on the K-Car station wagons. The 1984 Dodge Caravan is the granddaddy of all minivans.
The Metro is a supermini economy car that was produced by the Austin Rover Group division of British Leyland. It was launched in 1980 as the Austin miniMetro. It was intended to complement the Mini, a car that had been in production for 21 years. These 80s cars may have saved British Leyland from going under. The British auto company hadn't adjusted to the times, still using out-of-date technology. There was a big interest in the car's launch. These 80s cars quickly became popular with buyers, selling 1,000,000 units over a 10-year production run.
During the early part of its production life, it was the best selling mini-car in the UK. Its clever interior design made it spacious considering its dimensions and one of its selling points was the strength of its economy.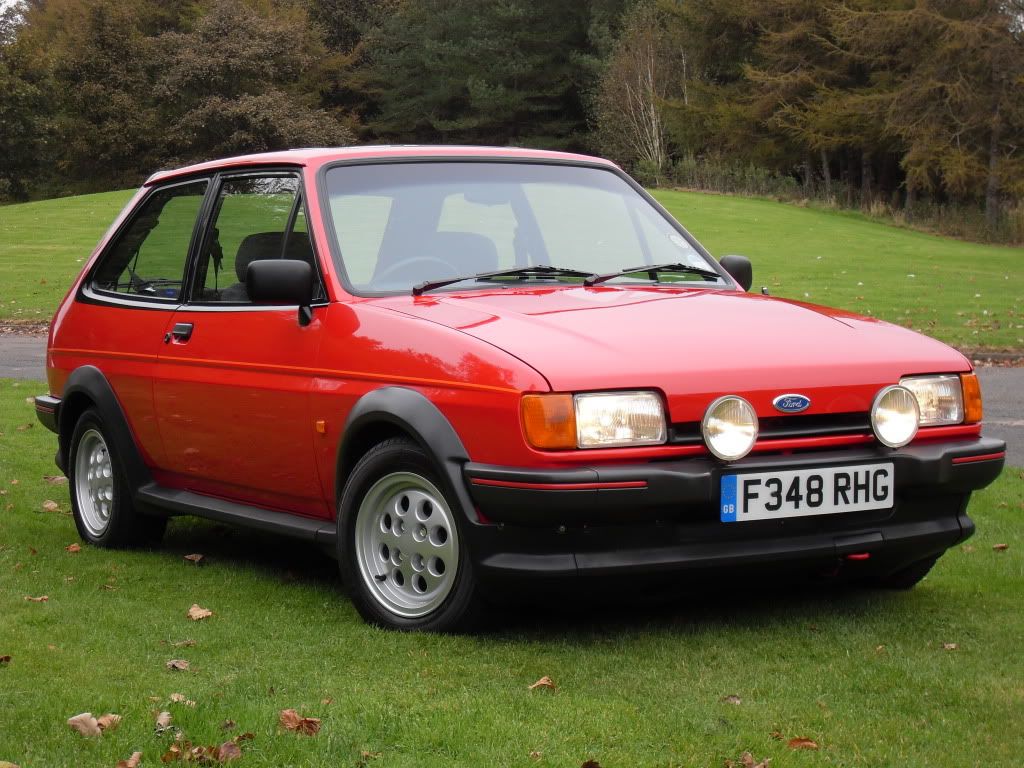 Ford Fiesta Mark II
Fiesta Mark II appeared towards the end of summer 1983. It was a second generation Fiesta, following the first generation which were manufactured from 1976–1983. These second generation 80s cars, which were produced from 1983 to 1989 featured a different dashboard on the lower-series trim levels. 150,000 units of these cars were sold in 1987.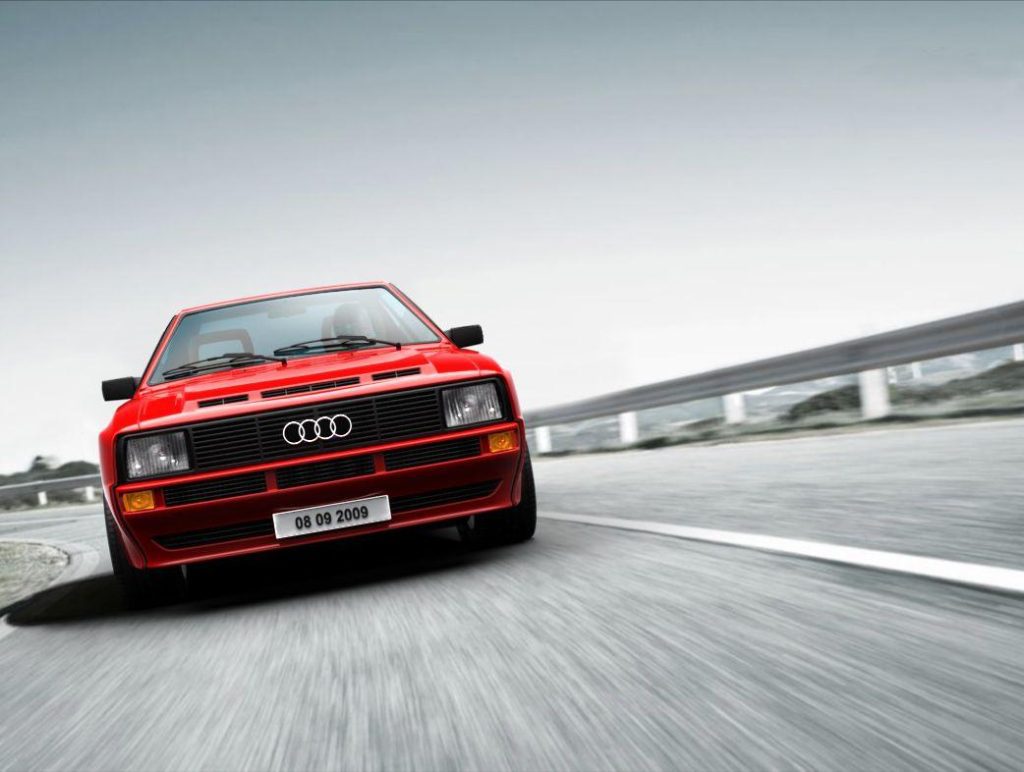 Audi Quattro
The Audi quattro is a road and rally car, produced by the German automobile manufacturer Audi, now part of the Volkswagen Group. It was first shown at the 1980 Geneva Motor Show.
In 1983, Audi became the first automaker to produce full-time all-wheel drive in a high-volume production car. Needing to produce a production version to conform to racing regulations, Audi put the barely modified Quattro onto the streets. The production version carried over its infamous full-time all-wheel-drive system, and the 2.1-liter in-line five-cylinder engine, which kicked out 160 horsepower.
It used an innovative driveline that saved space and maximized traction.
Audi's engineers who developed the Audi Quattro had bucked the odds – how to design and produce a four-wheel drive system onto a performance coupe. Everyone thought that it would have ugly handling, transmission whine, and a large appetite for fuel but these 80s cars proved the critics wrong.
When rally racing finally allowed all-wheel-drive vehicles to compete, the Quattro dominated the circuit for the next two years. Audi won the World Rally Championship in 1982 and '84 and was runner-up in '83 and '85 with rally versions of this stylish slice of Euro fare, waking up automakers and buyers all over the world to the benefits of all-wheel drive.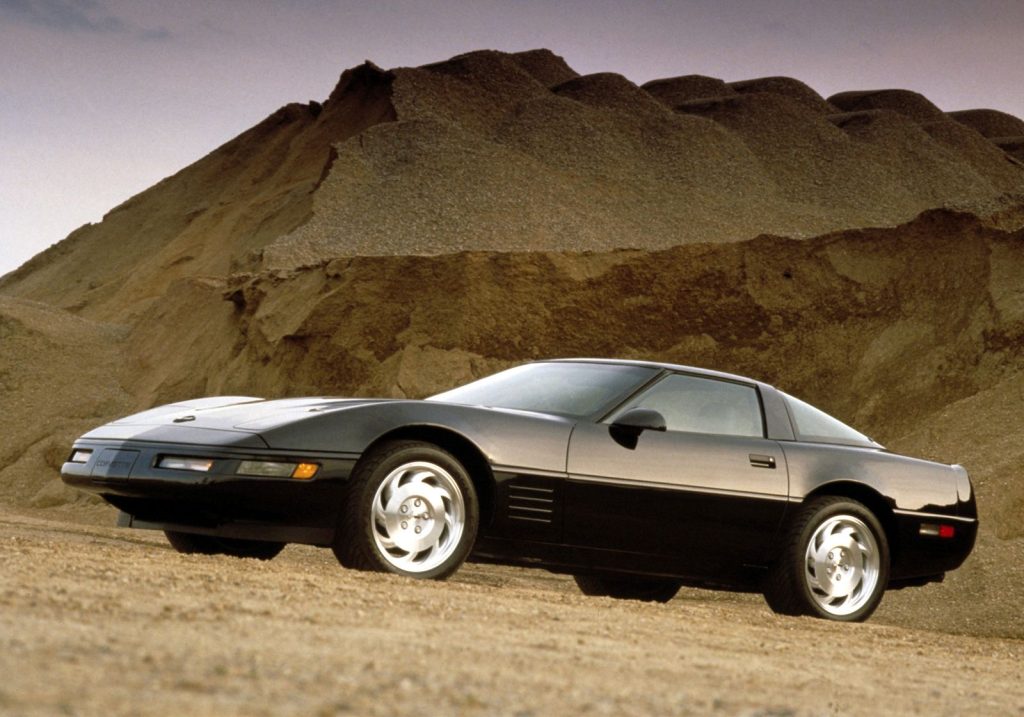 Chevrolet Corvette C4
The C4 was the first complete redesign of the Corvette since 1963. It followed three generations of the Chevy Corvette that commenced in 1953. For 1984, the Corvette got wider and lower, but not slower. The C4 also had more power, brakes came with brakes with aluminum calipers, transmission , sleek and modern look and great overall fit and finish of its interior. The Corvette C4 came standard with an electronic dashboard with a digital liquid crystal display dash, with graphics for speed and RPM and digital displays for other important engine functions.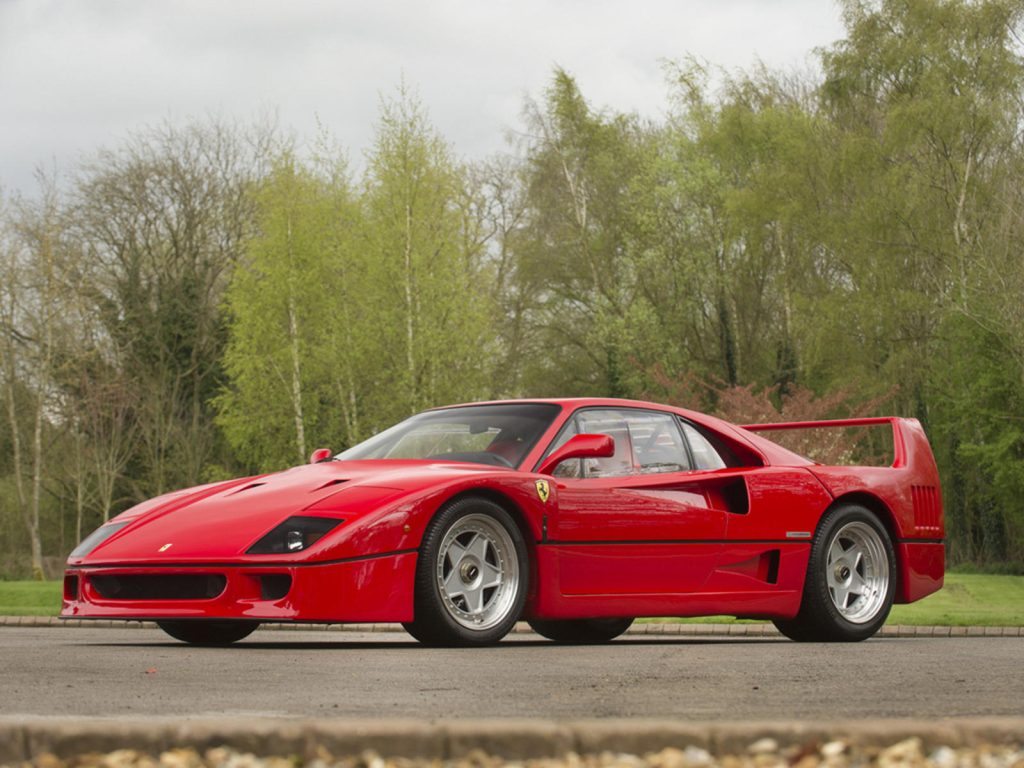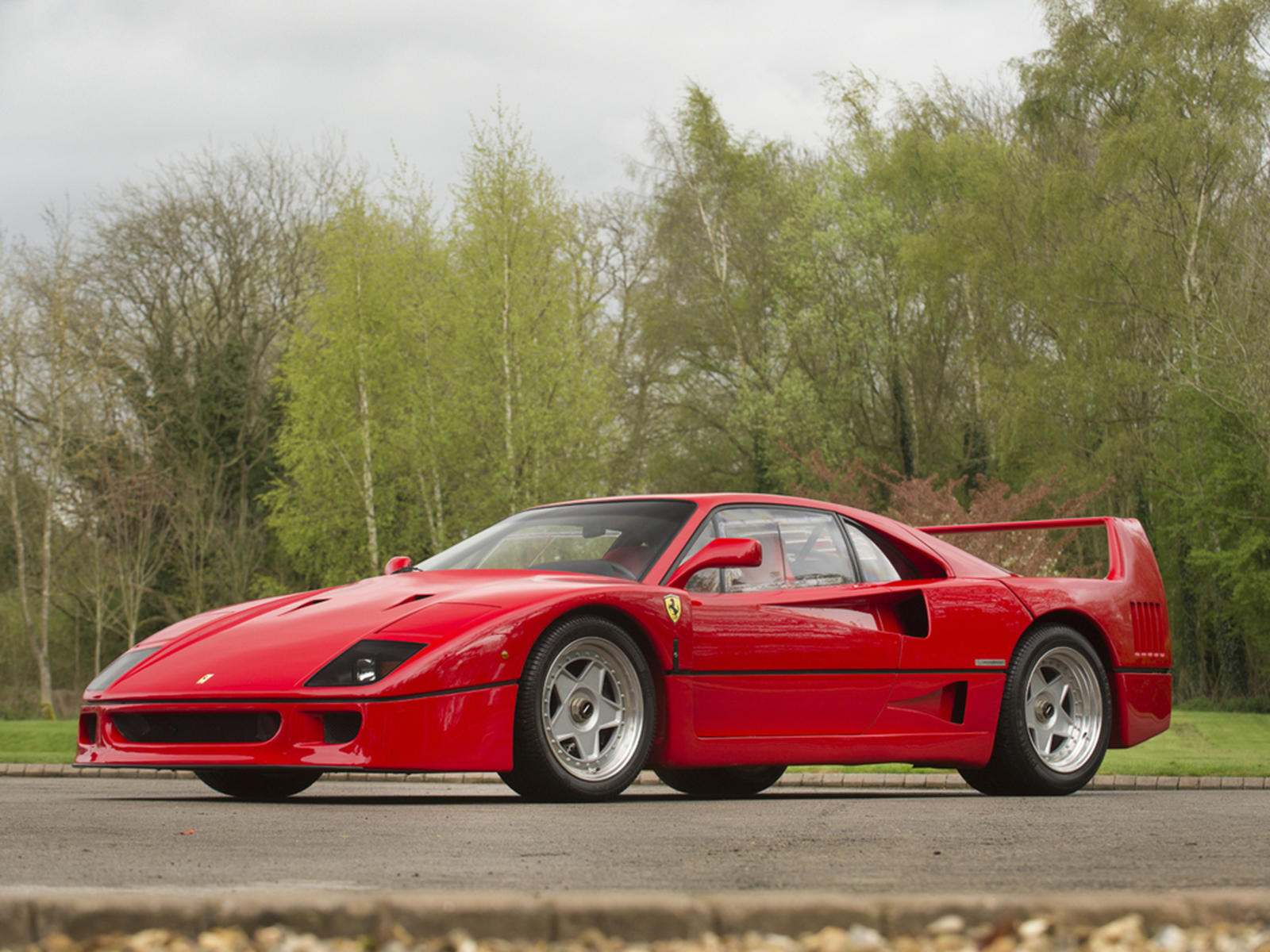 Ferrari F40
The Ferrari F40 was the last car that the Enzo Ferrari, the great Italian car maker, would personally commission. Built to commem­orate the first four decades of the car maker's founding, this ultimate in race bred road-​​legal motoring brought track and road exper­ience together in a legendarily lean, turbocharged package. Ferrari Model F40 is a mid-engine, rear-wheel drive, two-door coupé sports car produced by Ferrari from 1987 to 1992 as the successor to the Ferrari 288 GTO.
With a price tag of $400,000, the pricey, superexotic car went on to sell for as much as $1.6 million to well-heeled enthusiasts.
The F40 was designed aerodynamically, relying more on its shape than its power. Power came from an enlarged, 2.9 L version of the GTO's twin IHI turbocharged V8 developing 471hp. Touted as the "greatest supercar the world had ever seen". Some car enthusiasts also said the F40 is one of the most beautiful cars ever made.
F40 was a wicked ride that put function ahead of fashion. It was a race car pure and simple, built for the street and possessed of staggering numbers: 11.8 seconds for the quarter-mile, a top speed of 201 mph and 478 horsepower. A much-admired 80s cars.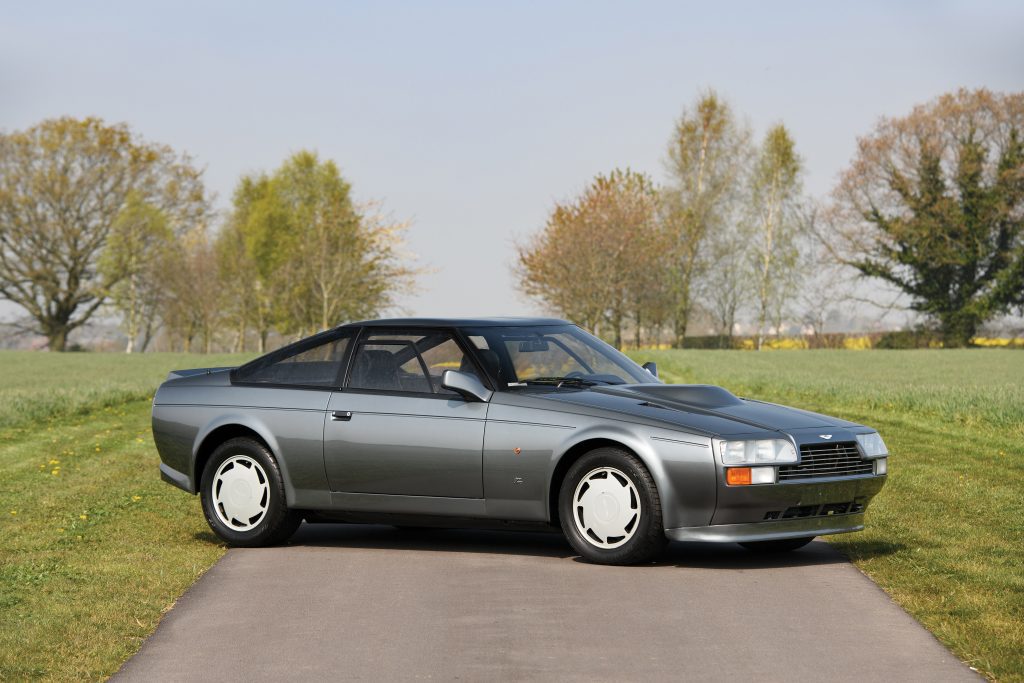 Aston Martin V8 Vantage Zagato
These pricey 80s cars were first unveiled at the 1986 Geneva Motor Show and orders were quickly taken despite only showing the drawing of the car. With steel, wood and leather component (interior) and bodied by Zagato, a famous Italian coachbuilder, who first adopted the concept of functionalism applied to automotive design, just 52 coupes and 37 convertible of these models were built between 1986 to 1990. Powered by 430 hp, a V8 engine with twin-choke Weber carburetors the all-alloy car could hit 300 km/h (186 mph). It came with a price tag of US$156,600.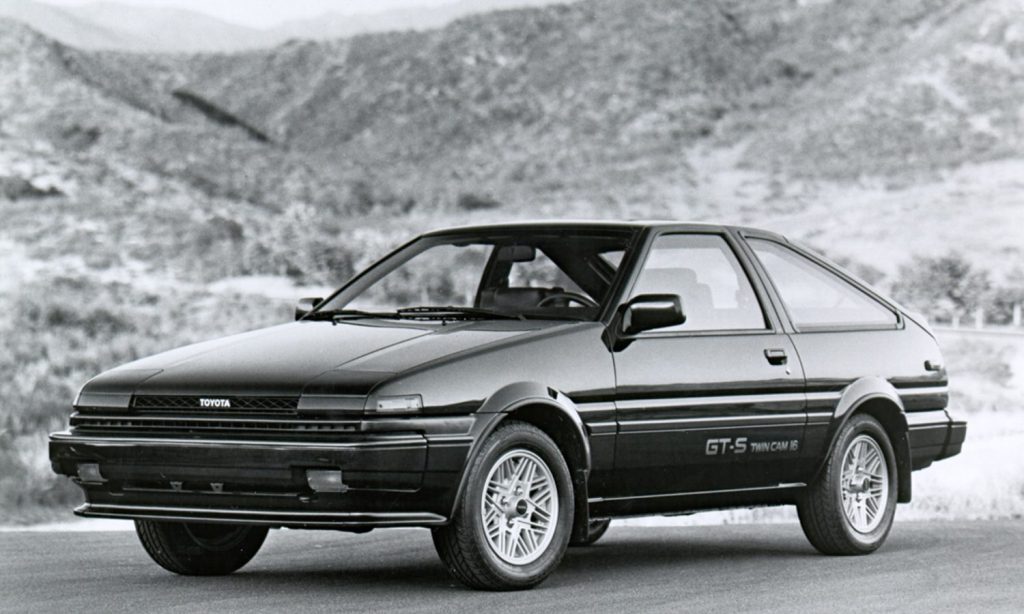 Toyota Corolla GT-S
The '84 Corolla GT-S is rear-wheel-drive with an electronically fuel-injected engine. It pumped out only 112 horsepower, but the GT-S was one those cars that you drive all out. Back in 1983, it was the most volumetrically efficient motor ever released on a production car and its 2100 lbs curb weight made it a perfect first race car for new drivers. A DOHC 16-valve engine, designated 4A-GE, 1.6 L (1,587 cc) and produced an impressive 124 PS (91 kW). Hardly any repairs necessary. These great 80s cars are fun to drive but cheap on gas.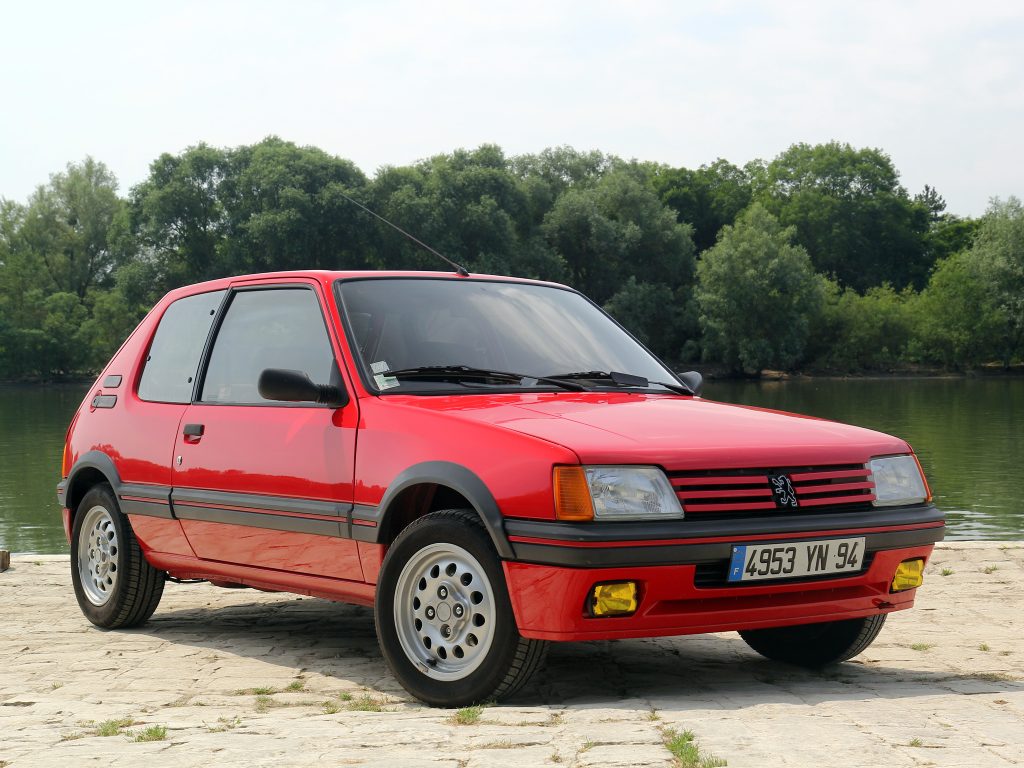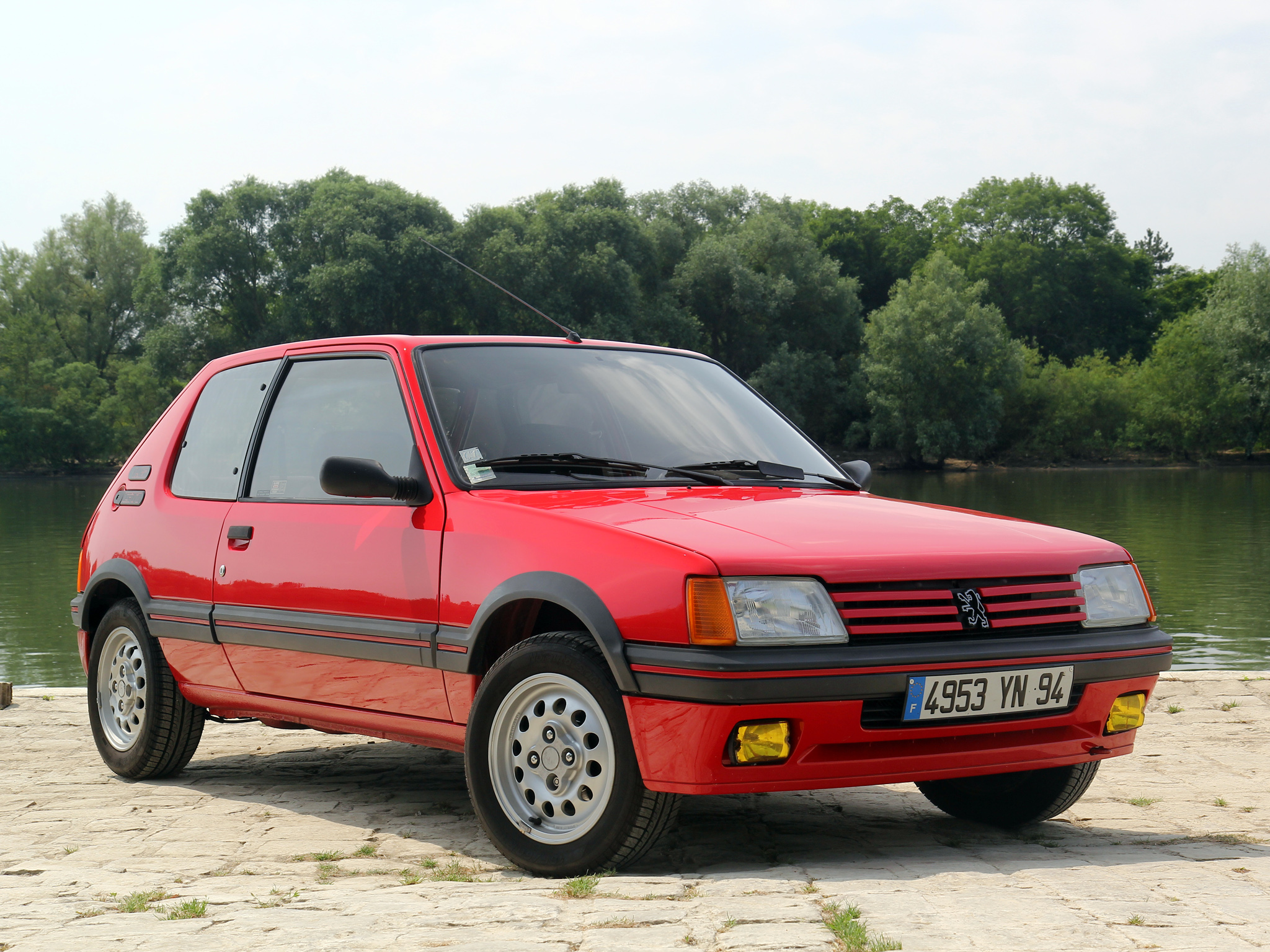 Peugeot 205GTi
The Peugeot 205 is a supermini produced by the French car manufacturer Peugeot between 1983 and 1998. The 205 was a game-changer for Peugeot back in 1983. Suddenly yuppies everywhere wanted a Peugeot – and that was unheard of. The 205GTI had revolutionized the company's previously boring image overnight. 205GTIs are legendary for their lively handling and strong power-to-weight ratios
The GTI was launched, initially with a 105bhp 1.6-litre engine, had front wheel drive but oversteered pleas­urably with lift-off going into the corner. This car is, to this day, stripped down, simple fun. Given regular servicing and proper mechanical maintenance, these cars are extremely reliable and a joy to drive.
These 80s cars have a cult following throughout Europe, with large numbers of enthusiasts enjoying these fun French hatchbacks.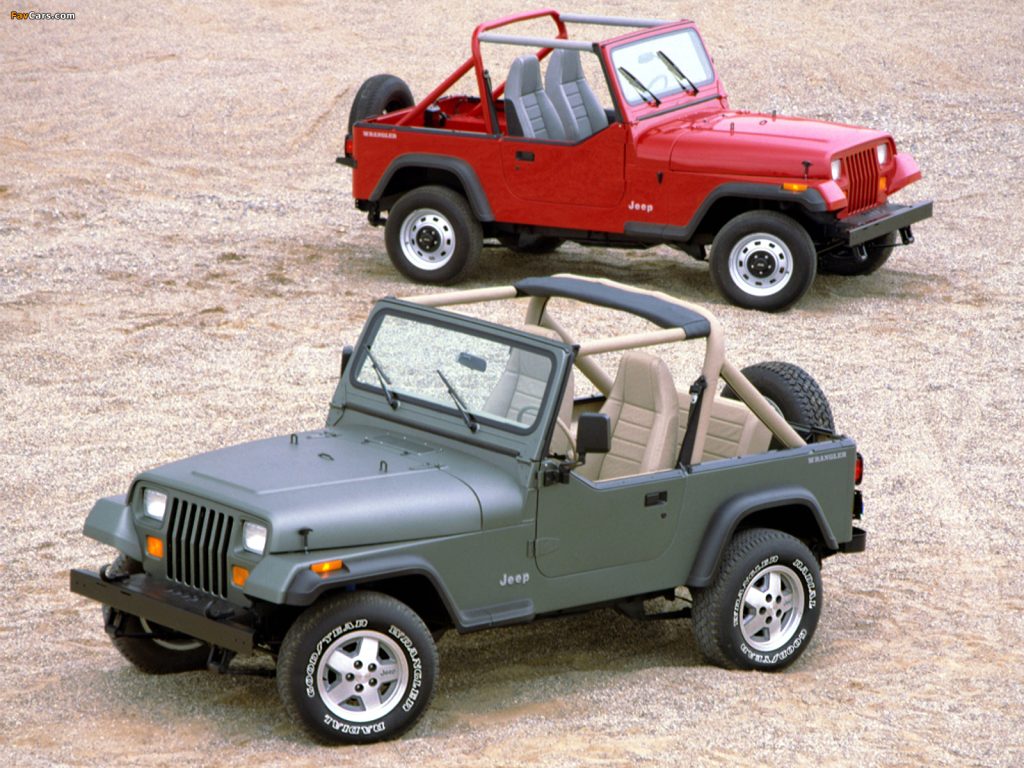 Jeep Wrangler YJ
The Jeep Wrangler YJ replaced the much-loved but slower-selling Jeep CJ in 1987 It is an SUV with two engine options: a 2.5 liter I4 and a 4.2 liter 6 cylinder, either of which should provide plenty of power. The 1987 Jeep Wrangler started a prestigious line of SUVs in fine fashion. AMC designed the new jeep to be more comfortable on-road in an attempt to attract more daily drivers. It was a new design with a wider track, slightly less ground clearance, and more comfort. While not a passenger car, the YJ interior was light years improved from that of the CJ model.
The Jeep Wrangler has been around for more than two decades, a longstanding vehicle in the fickle automotive world. Time and time again, owners return to the Wrangler, with its unique shape and image.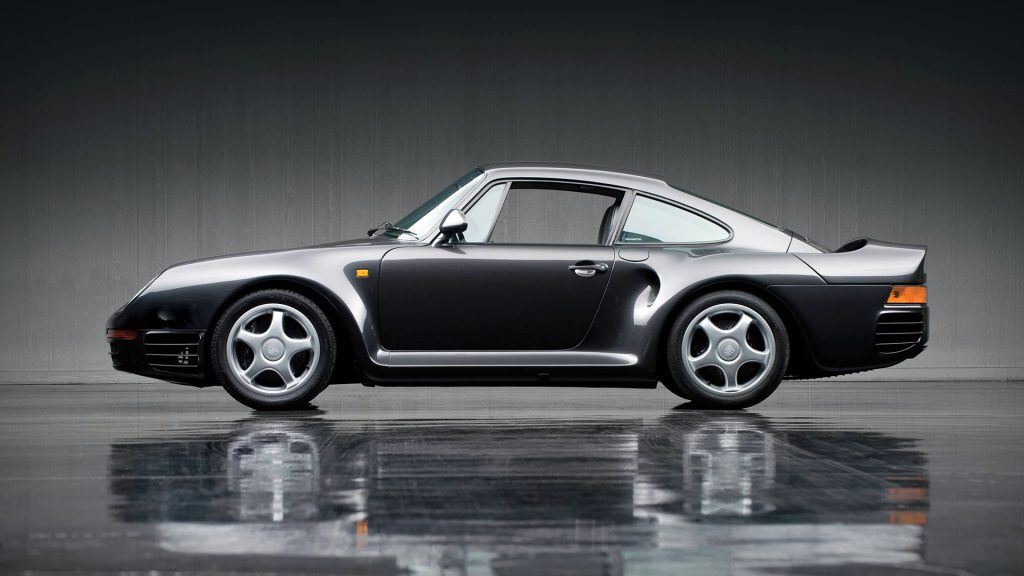 Porsche 959
In 1986, Porsche created a stunning supercar called 959. These 80s car not only rewrote all the world records for top speed and acceleration, the car also featured many advanced technologies: computer-controlled 4-wheel drive, 4-valve engine, sequential turbochargers, self-leveling suspensions, carbon-fiber body and advanced aerodynamics.
In 1986, it held the title as the world's fastest street-legal production car, boasting a top speed of 195 mph, with the sport model capable of reaching 197 mph. This was until the Ferrari F40's introduction in 1987; which was capable of reaching a top speed of 201 mph. During its production run, it was hailed as the most technologically advanced road-going sports car ever built and the forerunner of all future super cars.
Porsche sold every 959 for $225,000 USD, which could buy a Lamborghini Countach plus a Ferrari Testarossa. Nevertheless, that was still a bargain considering the long list of technology involved – sources estimated the cost of every 959 was $530,000. This means Porsche might made a loss of some $70 million in the production run of 230 cars. But these 80s cars set the standard by which Porsche would manufacture their future cars.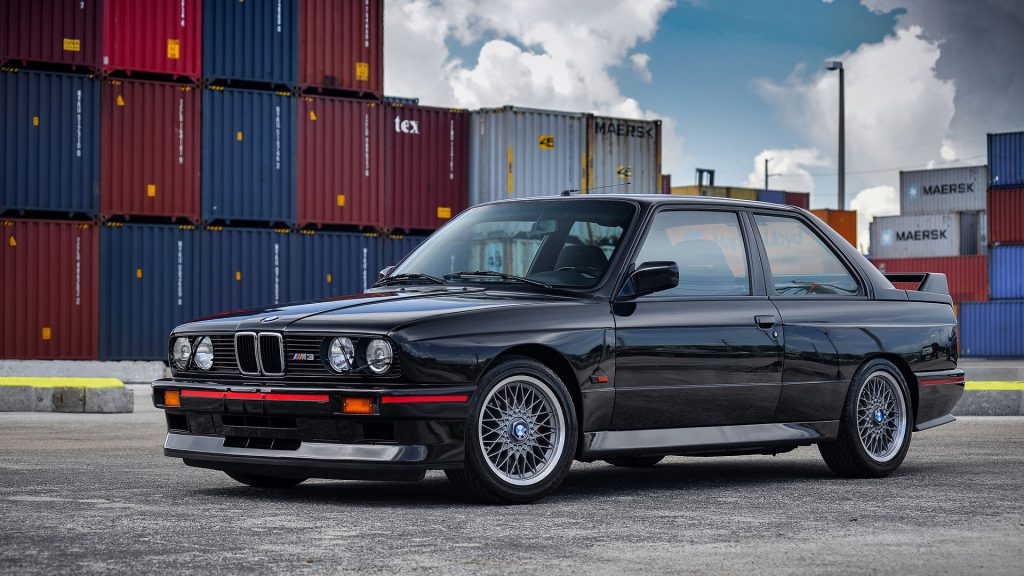 BMW E30 M3 EVO
Based on the 1986 model year E30 3-Series, the first M3 was introduced with a 2.3 L I4 S14B23 engine. This car is very fun to drive and it has a little drawbacks but if you want a car that is fast this is definitely the car for you. The naturally aspirated V8 is more than sufficient in delivering power.
With the E30 M3, BMW was aiming for a much wider audience. Soon the newly born BMW M3 signaled war against the Mercedes Benz 190E 2.3/16V.
The M3 won many races and spread the fame of BMW's Motorsports Division worldwide. The E30 M3 was a successful racer, winning the DTM, European Touring Car Championship and even the one-off world title in 1987. The first M3 is also a multiple winner of Macau Grand Prix, 24 Hours Nürburgring and Spa 24 Hours races.
Development work for the M3 began as far back as 1981, but production did not start until five years later in September 1986. The model proved to be an instant commercial success despite its hefty price, nearly 18,000 M3's of varying types were eventually produced between September 1986 and July 1991
As stated by Jean Alesi, famous ex-F1 driver the "1986 BMW E30 M3 is one of most enjoyable best handling road cars he has ever driven, offering astonishing balance due to its 48/52-weight distribution, telepathic in choosing the correct line, with a chassis that is alive and gives the car a personality, which is missing from many of today's mundane cars."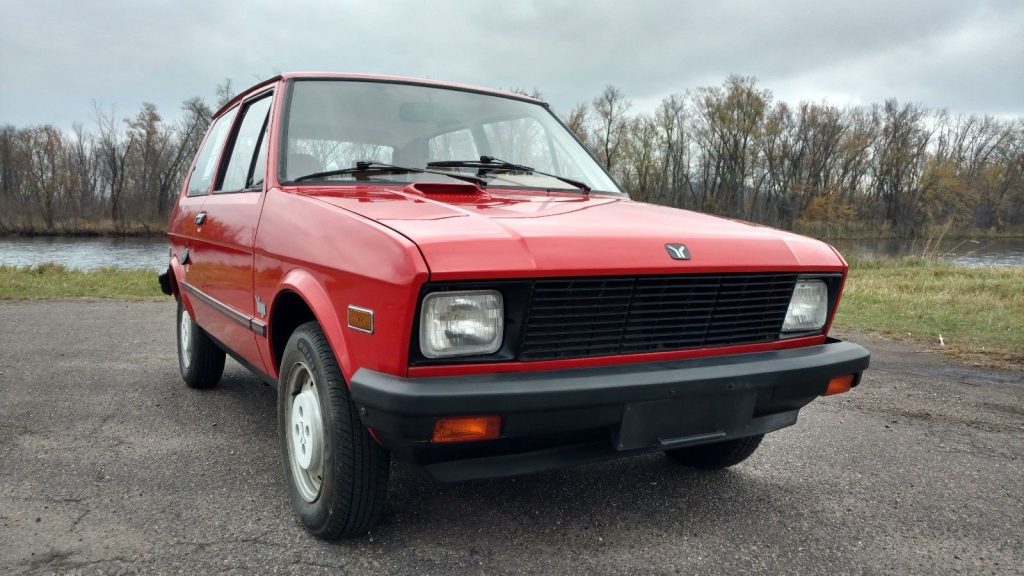 The Yugo
The Yugo, the cheapest car of the '80, made in Yugoslavia and brought to the USA. The 1985 model year is when the Yugo hit the United States. Between 1985 and 1992, it struggled with poor materials, poor build quality and engines that seemed over matched for American driving habits. Yugo power trains were Fiat-based and saddled with antiquated, power-robbing emissions systems and questionable gear ratios. As a result, the Yugo was the slowest car sold in the U.S., topping out at a mere 86 mph.
Owners complained basically about everything – engine problems, steering problems, problems with the stereo, problems with the seat belt, problems with the floor. One of those truly memorable 80s cars, bad yes, but which brings one back to the 80s decade.