We've mentioned The Zoute Sale by Bonhams in Knokke-Heist, Belgium, Europe a few days ago when we talked about an amazing opportunity to buy a rare Ferrari F40 with only just over 1,000 miles on the counter, but that's not even the highlight of the upcoming auction, with an estimate between US$ 1,155,000 and $1,734,000, this Ferrari surpassed with ease by this 1994 Bugatti EB110 Super Sport Coupé, estimated to reach an auction price between US$ 2,300,000 and $2,900,000 … almost double the value of the Ferrari F40, so why is that you might ask.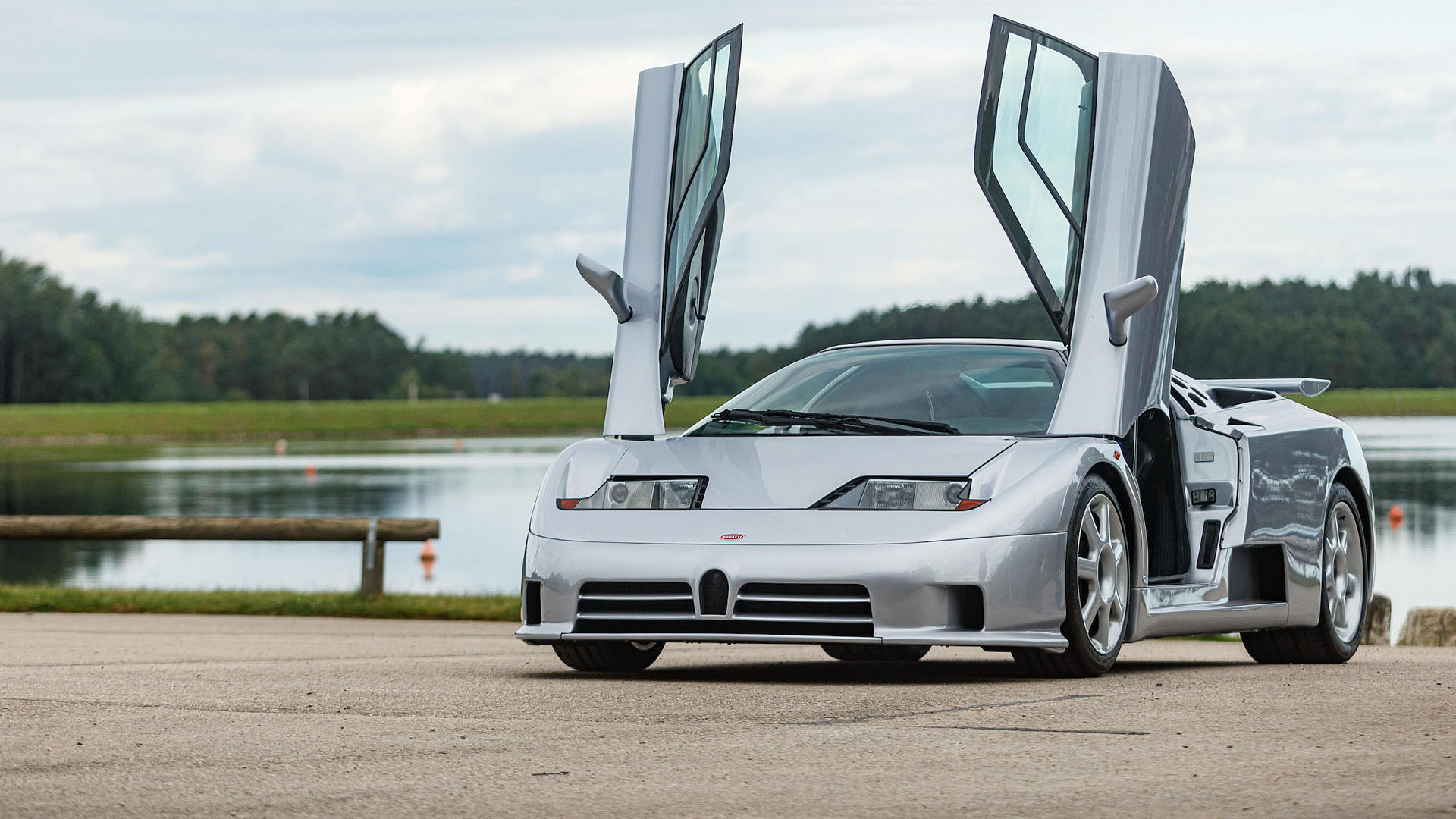 It because of rarity, provenance, and the current market climate for high-value super and hypercars, there are countless millionaires and billionaires out there that are willing to spend a lot of money to buy an older, classic supercar to complete their collection, most of these will probably never leave their airconditioned, heated, moisture regulated garage, but that's the current market, prices on cars have skyrocketed over the last year or so, and it all comes down to supply and demand, and with nearly 1,400 units of the Ferrari F40 in this case, there were only 30 Bugatti EB110 SS built, so it's a lot rarer in the automotive world.
The Bugatti EB110 was the brainchild of the Italian entrepreneur Romano Artioli, who resurrected the Bugatti name in the car world when he built a state-of-the-art factory in Modena, near Ferrari, Maserati, and Lamborghini, for the production of the EB110, as an homage to Ettore Bugatti's birthday exactly 110 years earlier, with a design by Marcello Gandini, yes, the very same Bertone designer that gave us the Miura and the Countach from Lamborghini. While engineering behind the Bugatti EB110 GT was thanks to Paolo Stanzani, also related to Lamborghini, and while the upward-opening doors on the EB110 were a clear hint of Lamborghini influence, the engine was something totally different, still a V12, but with no less than four turbochargers, the Bugatti EB110 could reach 340 km/h with her 561 bhp power output.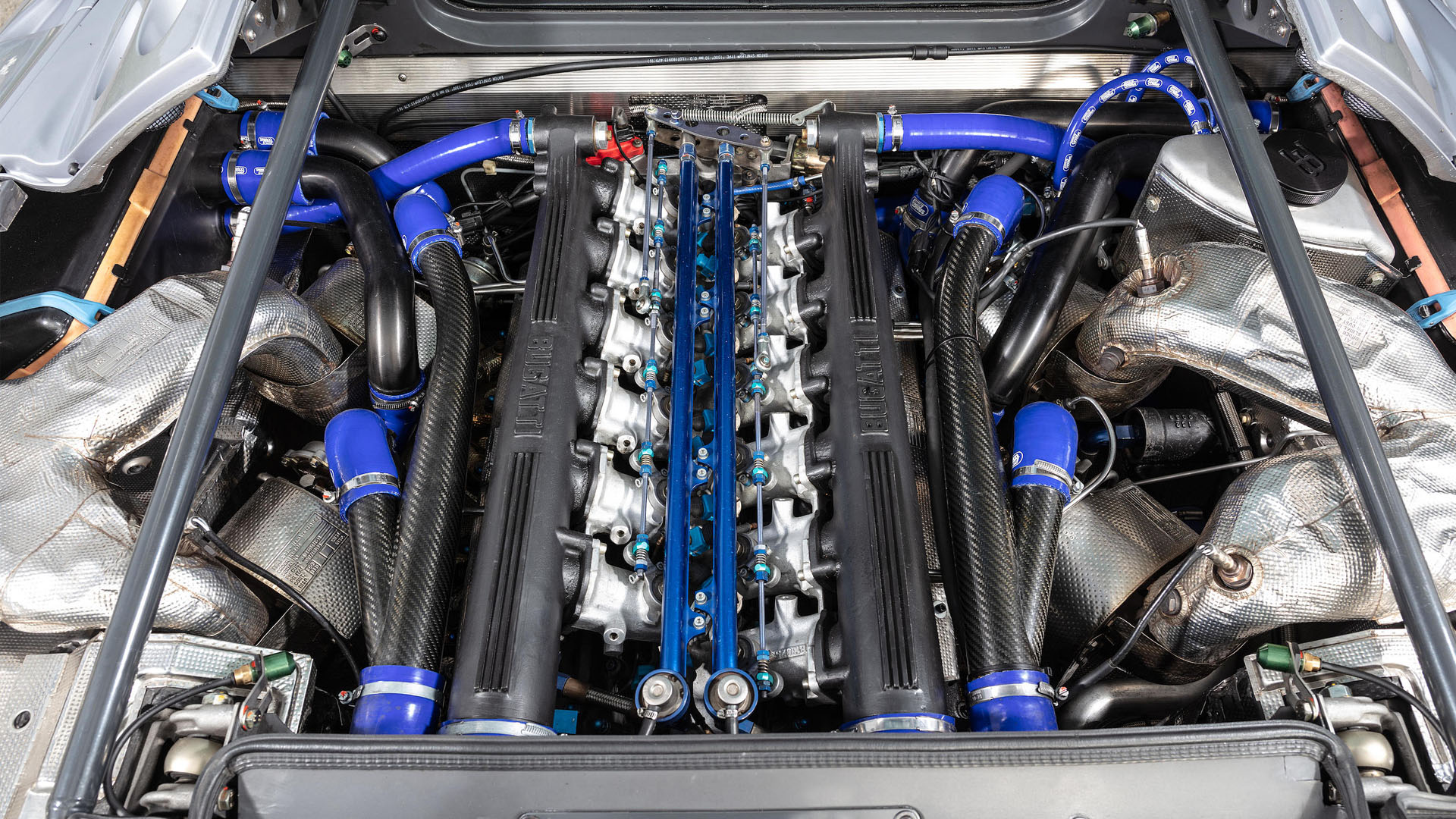 But that was just the 'base model' from Bugatti, only six months after the official unveiling of the EB110 GT, Bugatti amazed the world at the 1992 Geneva Motor Show with the EB110 SS, or Super Sport, the lightweight version of the GT model, Bugatti managed to remove a lot of weight from the original GT by using carbon-kevlar parts instead of aluminum ones and by fitting BBS wheels. Changing the ECU, installing larger fuel injectors, and fitting a different exhaust system caused power output to rise beyond the 600 bhp mark … top speed of the Bugatti EB110 SS: 355 km/h (or 220 mph), in 1992!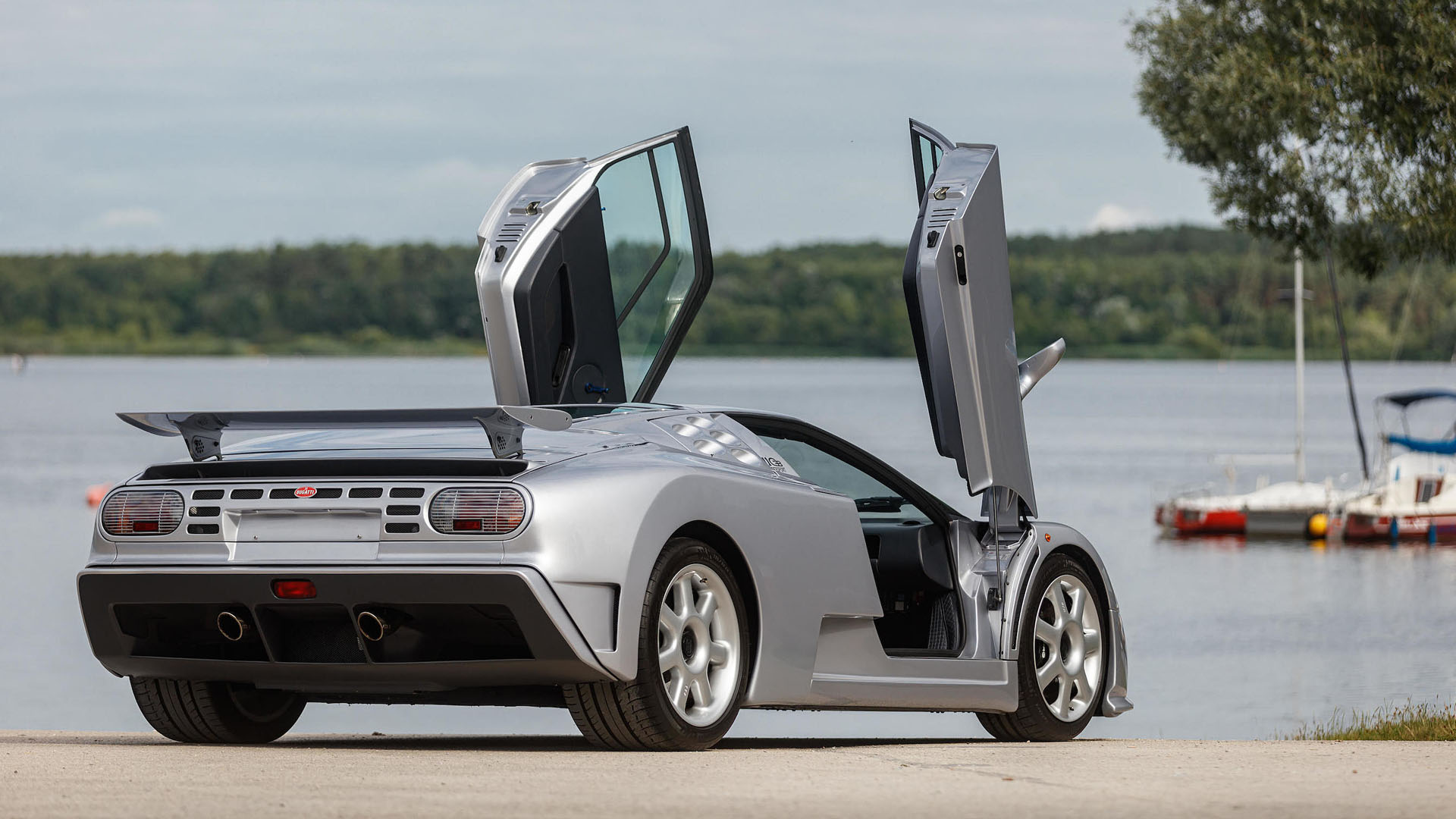 But all that power and exclusivity came at a price, $380,000 back in 1992, unfortunately, the early Nineties saw a devastating economic recession which meant the company would go into receivership in 1994, only two years later, after 125 units left the factory gates to customers around the world (Formula 1 World Champion Michael Schumacher and HRH the Sultan of Brunei both owned EB110 SS cars), among those 95 were the more luxurious EB110 GT version, while just 30 of the EB110 Super Sport lightweight were built, and the car presented here is among the last ever to be built at Modena.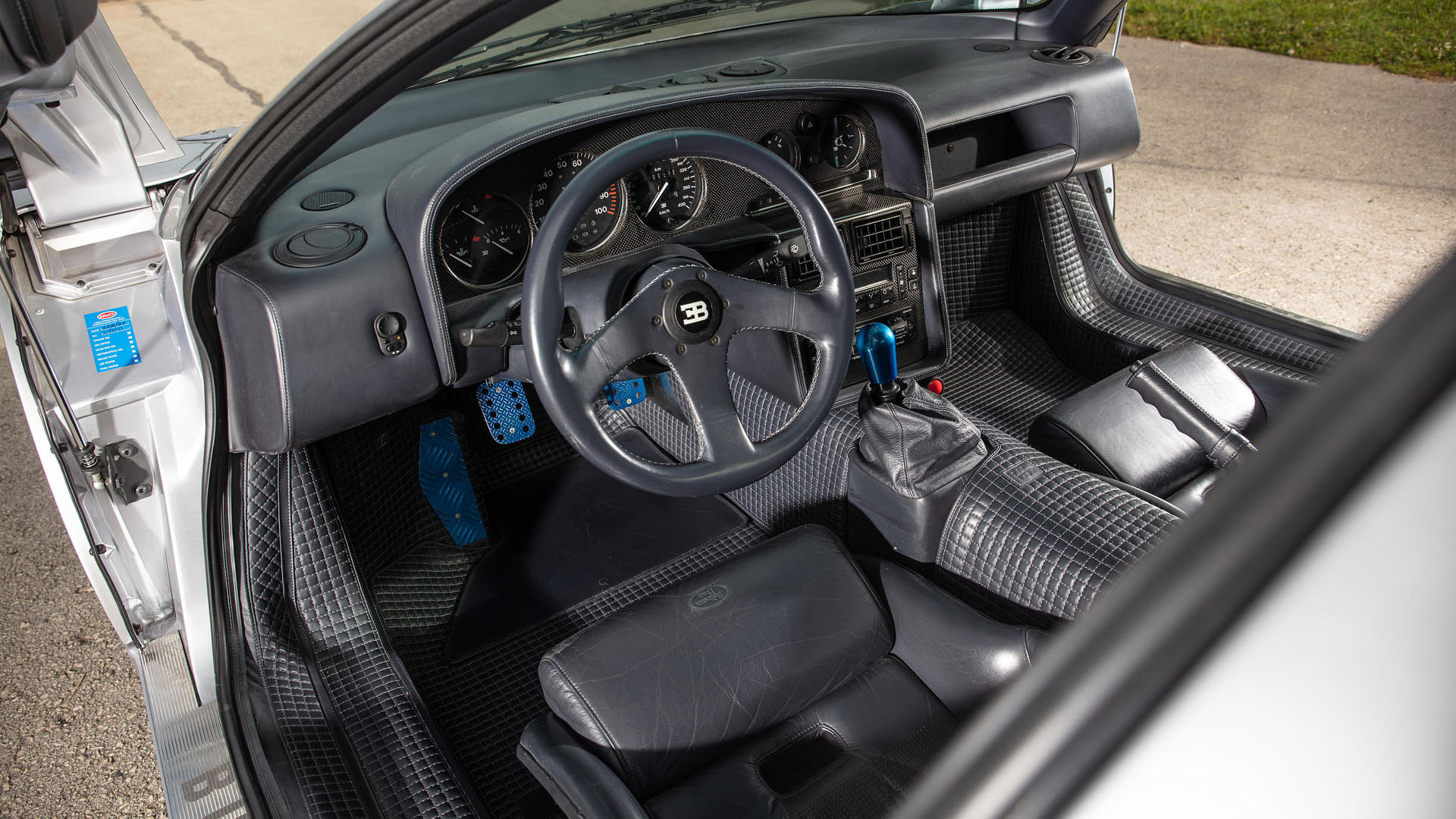 Just as it happens to be today, ordering a supercar puts you in for a long wait, almost a year went on between ordering this car in June 1993 and taking delivery in April 1994, keeping in mind Bugatti Automobili SpA ceased operations in September 1995, the car was delivered to a Bavarian Dr by Auto König in Germany, but this specific EB110 SS came with some additional options: blue anodized aluminum control pedals, gear shift knob, and window switches that matched the dark blue leather interior, the customer had an additional request: upgrade the power even further, making this Bugatti number 'B110.01 085' one of the most powerful in the world.
The car would change hands a few times over the years after Dr Bernd Pöhlmann sold her in 1997 to Mr Jürgen Jaudszims, who subsequently sold her again in 2003 to Jan Van Stuivenberg in the Netherlands. The latter would keep this special Bugatti EB110 SS for a period of ten years before he decided to part with her in 2013, when this Italian lady returned to Germany, to Munich more precisely where she would stay until being put up for auction today by Bonhams at The Zoute Sale in Belgium … note the car is still registered in Germany today as the last owner regularly drove her and she was maintained perfectly over the years.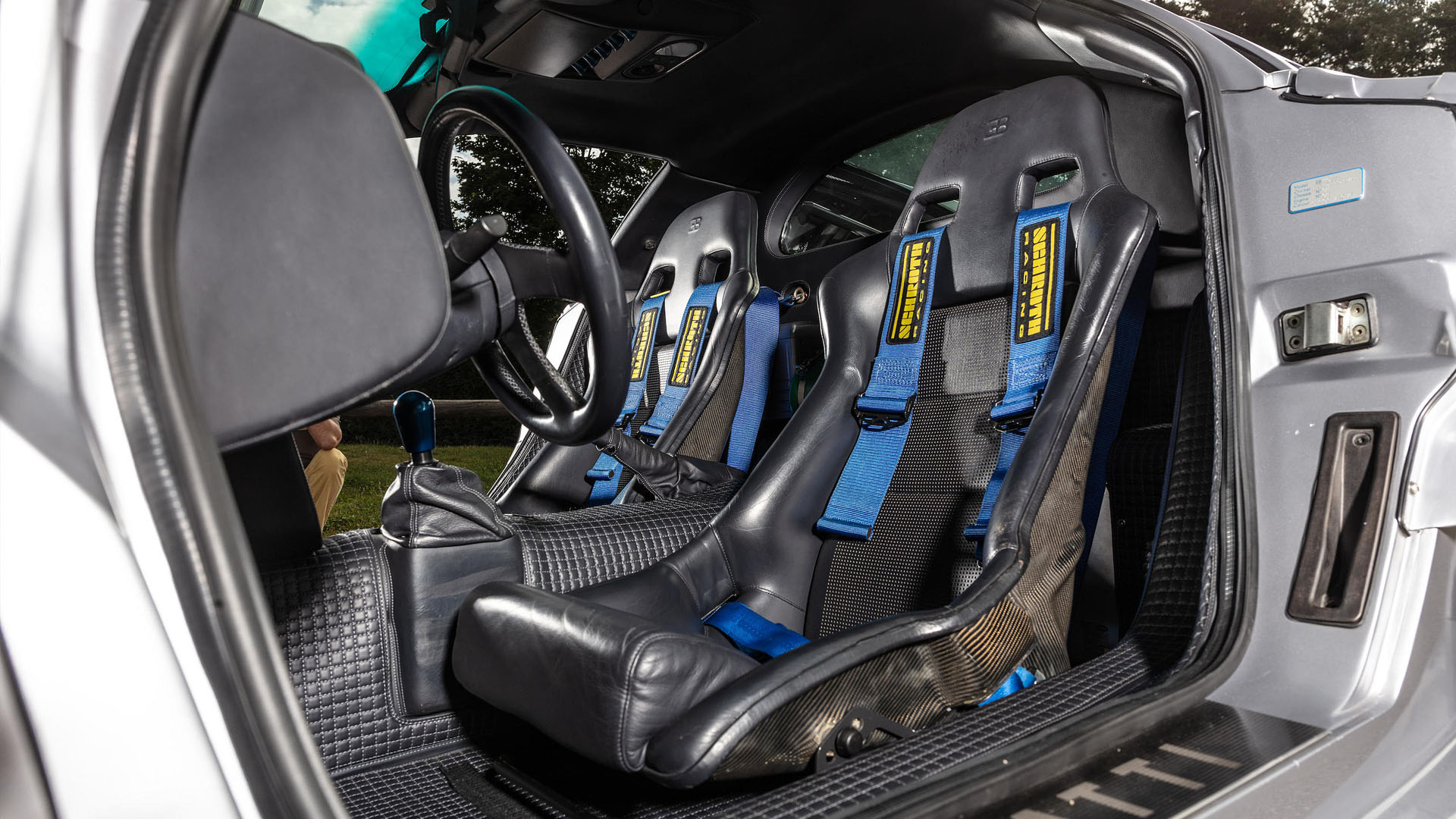 While this metallic grey lady is now 27 years old, she showed no signs of any accidents during a complete inspection by B.Engineering in Campogalliano, they also performed a full service just prior to the auction and even certified this rare Bugatti EB110 SS, finished in Grigio Chiaro metallizzato (or Light Grey metallic), she comes with paperwork that shows the car was serviced at the Bugatti Customers Service Department just three times, in November 2005, in February 2014, and finally, just recently in July 2021, this EB110 SS now shows 29,995 kilometers on the clock.
This really is a masterpiece from the Nineties, and being so rare, a Bugatti EB110 SS really is in a world of her own, which reflects in the auction estimate naturally, which could be a lot higher when the hammer comes down if the right person is bidding on this amazing piece of automotive history, she comes complete with a huge file of service and maintenance invoices, and the all-important Certificato di Autenticità supplied by Bugatti, just in case you are wondering, there is even a sports exhaust included, and if you are a larger person, this car comes with a special seat to accommodate you, how cool is that?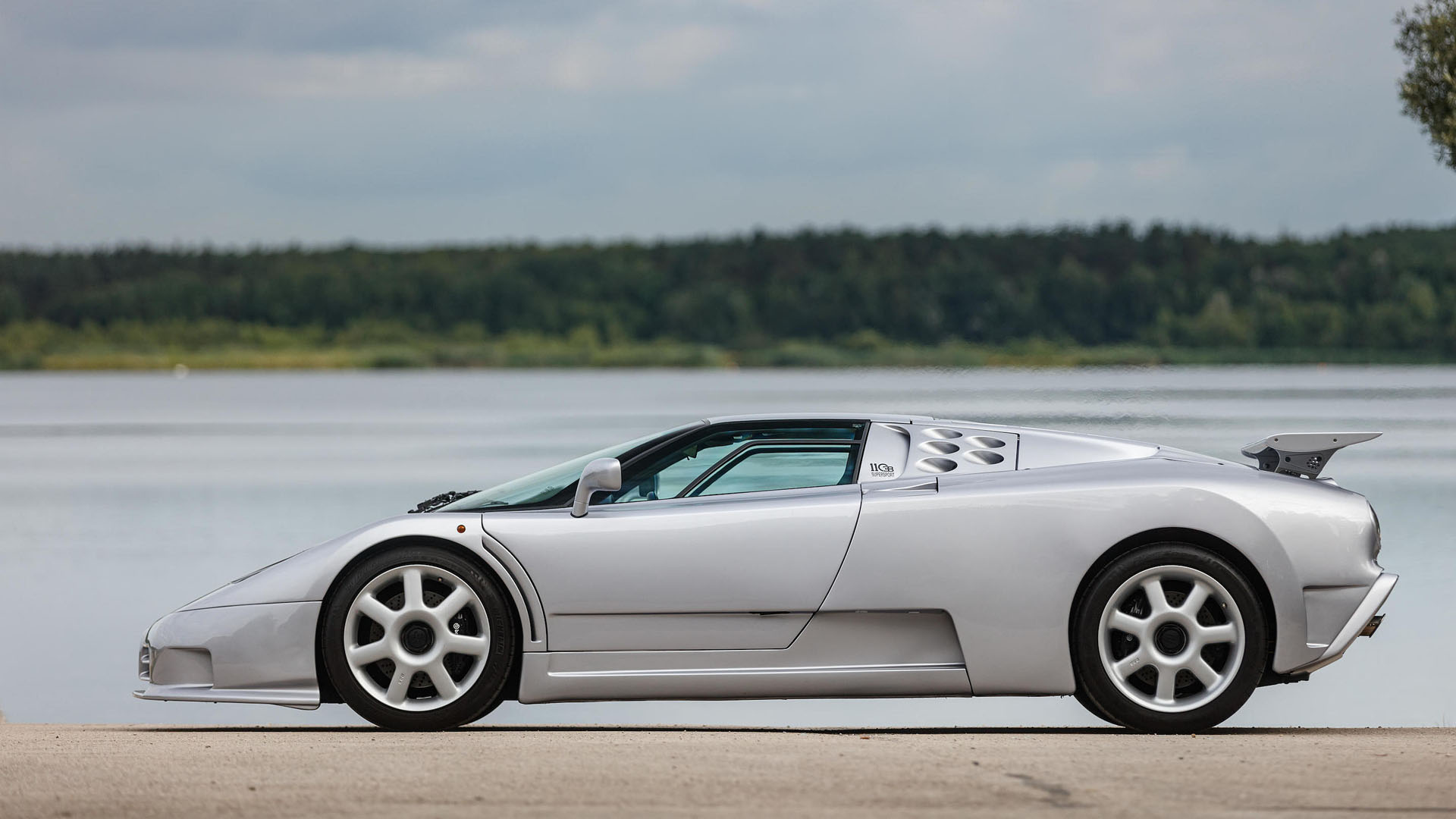 Interested in this car? From an enthusiast point of view, or perhaps as a buyer … just head over the official Bonhams page and register now.