As reported on EVO just a few moments ago, the Pagani Huayra BC Roadster has officially been revealed. With a starting price of $3.21 million, only 40 will ever be made.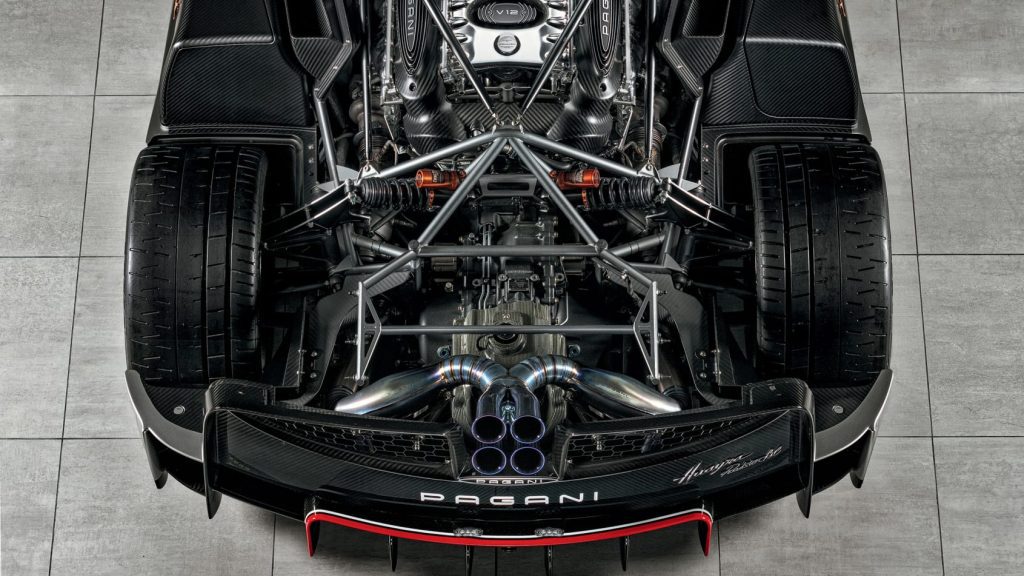 The new BC Roadster will be propelled by an updated version of the Huayra BC's power unit, a Mercedes-AMG 6.0 liter twin-turbocharged V12 that, according to Pagani's claims, now produces close to 800 HP and 774 lbs-ft of torque.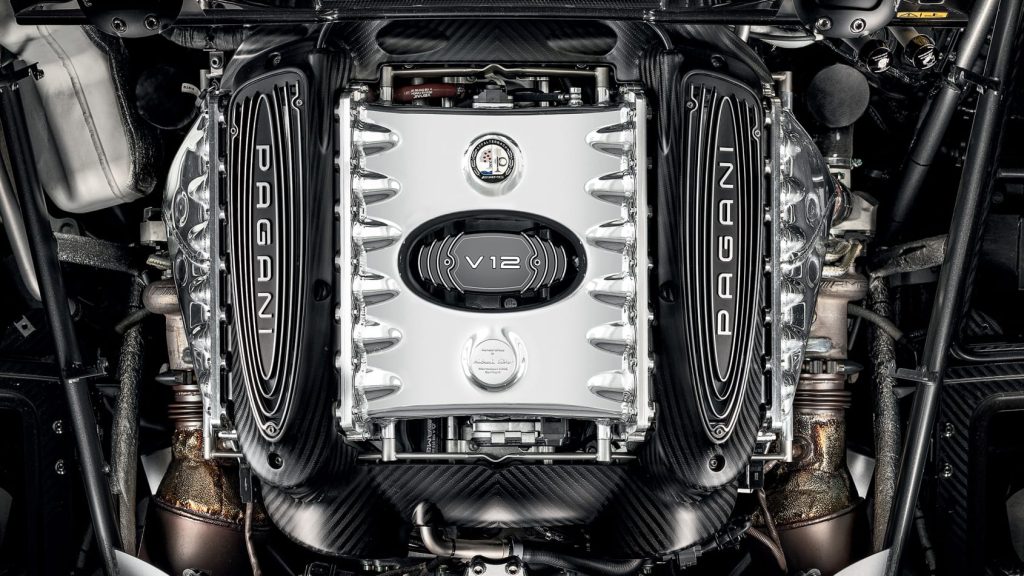 The power will be routed through an X-Trac single clutch semi-automatic transmission, the same type as in the original BC.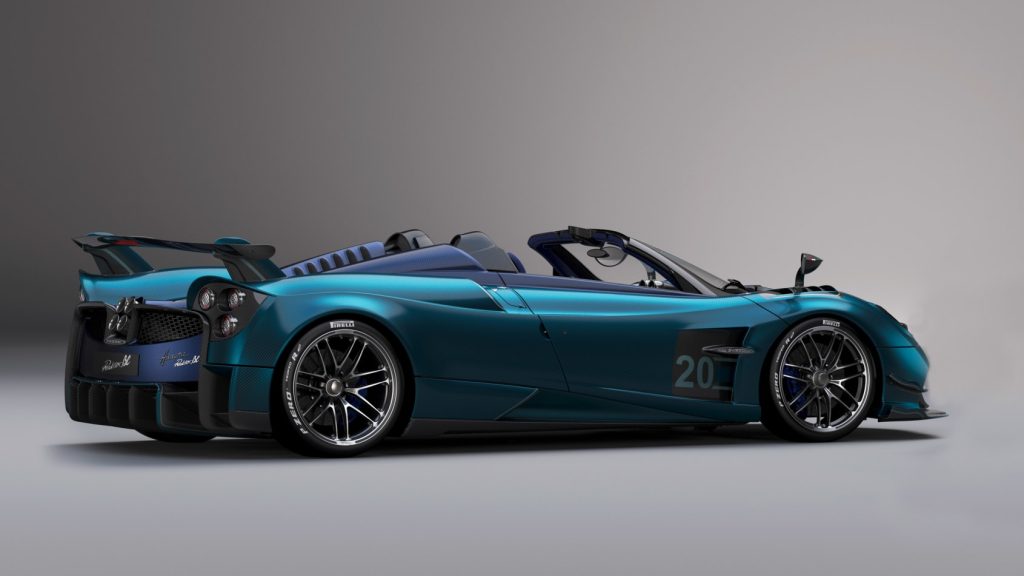 The body will be completely carbon fiber, and the tub will be made of carbo-tanium, Pagani's patented carbon fiber interwoven by hand with titanium thread.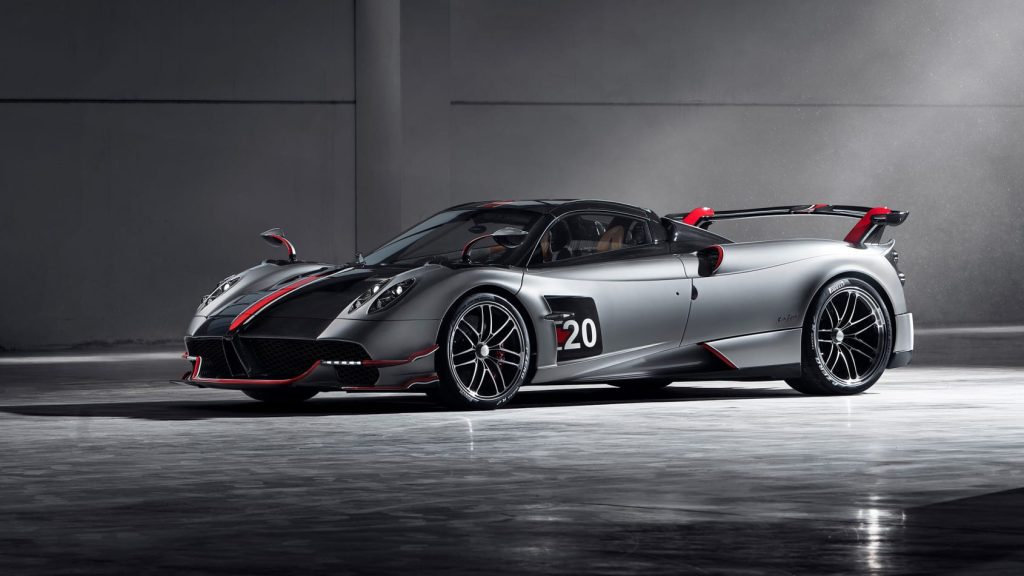 The BC Roadster will feature two speed humps, one behind each seat, in classic roaster fashion. As well, the removable roof is expected to be made of carbo-tanium as well, to render it as strong and light as possible.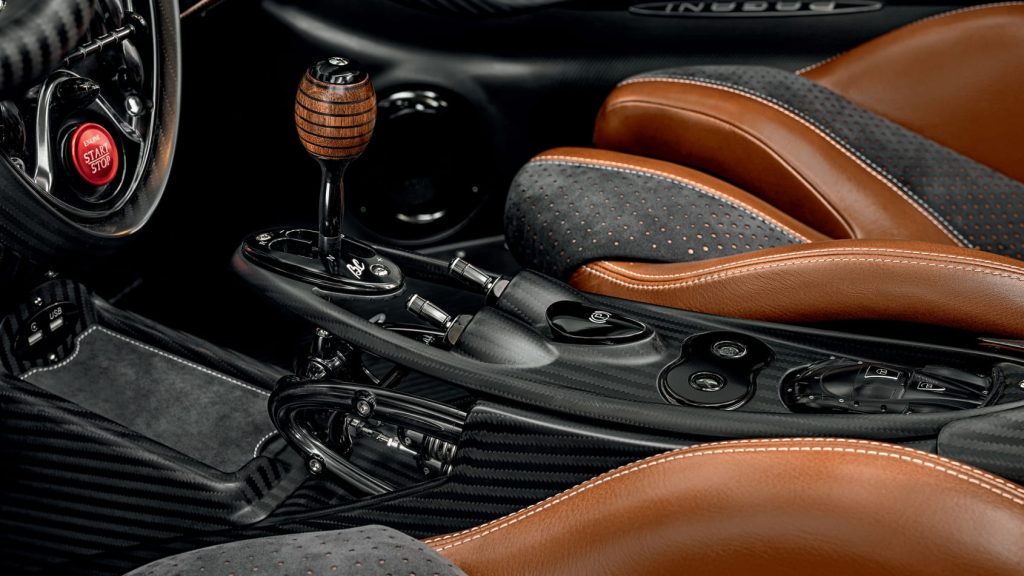 The rear wing is permanently fixed, and will not act as an airbrake as many active aerodynamic enabled hypercars use in the modern era.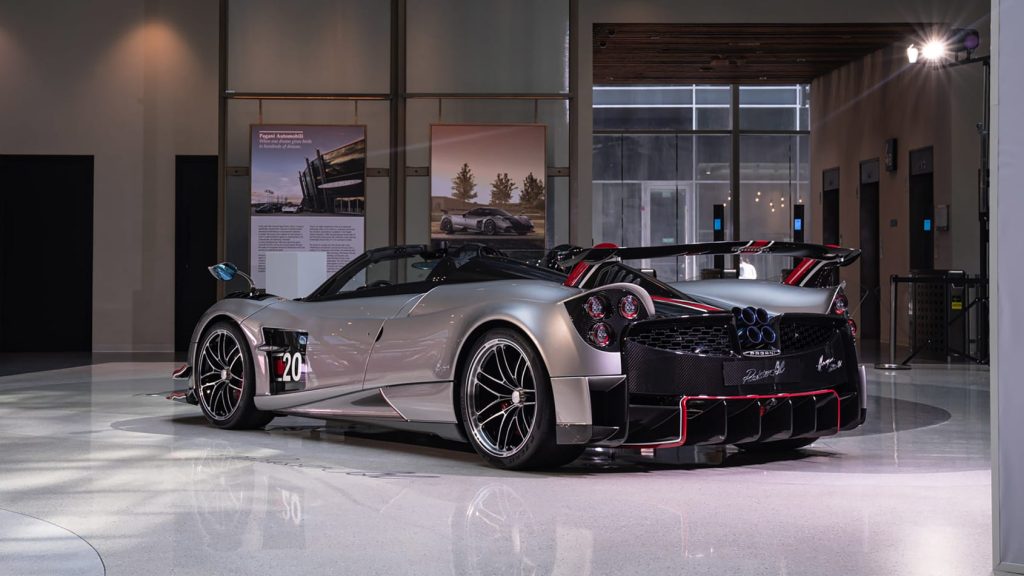 New to the roadster will be a set of exhaust diverting flaps that will move some of the exhaust down, under and importantly over the sides of the rear diffuser, in effect making the BC Roadster a derivation of Formula 1 blown-diffuser technology developed in 2011 by Red Bull Racing.
We can only hope that we will also get a version of the rowdy, snarling blown-diffuser sound from the Formula 1 cars in the BC Roadster.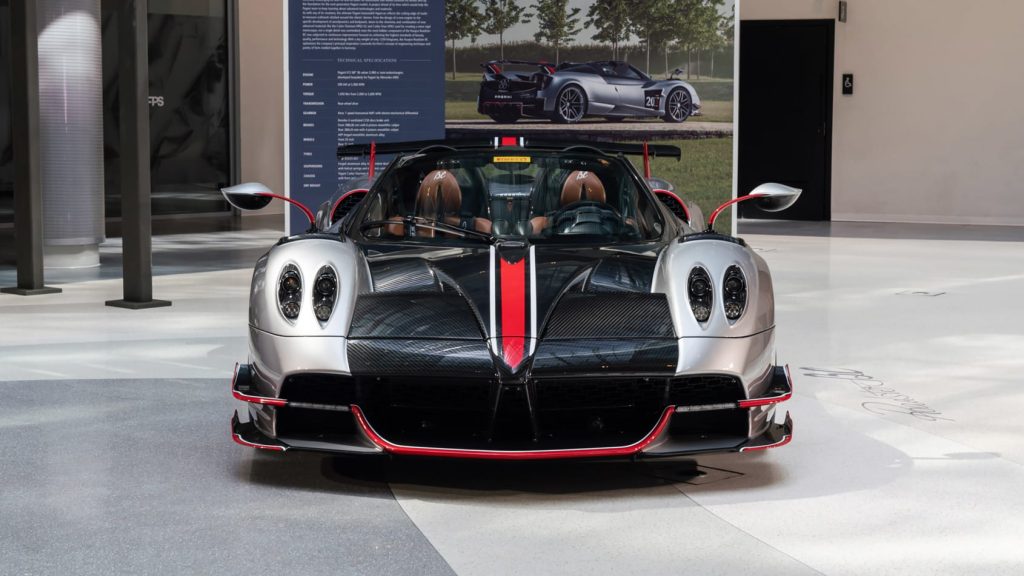 Claimed downforce, thanks to all the active aerodynamics and reworked body shape, is at 500 kg (1,102 lbs) peak at 174 MPH. Peak longitudinal acceleration before a skid is rated at 2.2 G, rivaling some actual race cars.
The global launch and first offers of sale is expected to take place at the Pebble Beach Concours d'Elegance in August 2020.