In 2019, the Pagani "Dragon" cars were hinted at. The first one, named at the time the Huayra Imola, was to be the perfect model of the Huayra, much like the Zonda R versions were the perfect models of the Zonda.
However, today Pagani dropped a two and a half minute video on Instagram that announced the arrival of the Pagani Imola.
https://www.instagram.com/tv/B8jkIv8o8eC/?utm_source=ig_web_copy_link
The Imola is based on the Huayra BC platform, but the entire car has been reworked inside and out to give it the best downforce, the most power, the sharpest of looks.As well, where the Zonda R was not road legal, the Imola is fully road legal despite being track focused.
Calling it a "vehicle-laboratory," Horatio Pagani outlined how the Imola uses new technologies developed just for the car, which will carry forward into the next generation car after the Huayra.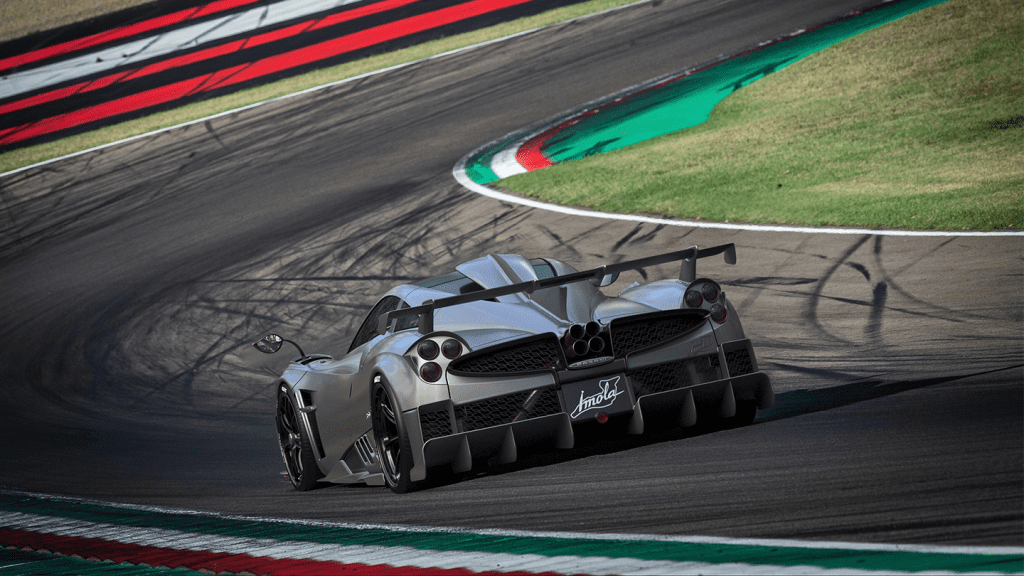 The power comes from a fanatically tuned version of the BC's engine, a 6.0 liter twin turbo V12 monster putting out 827 HP and 811 lbs-ft of torque. In a car that weighs 2747 lbs, that makes it near as makes no difference a 1:3 power to weight ratio.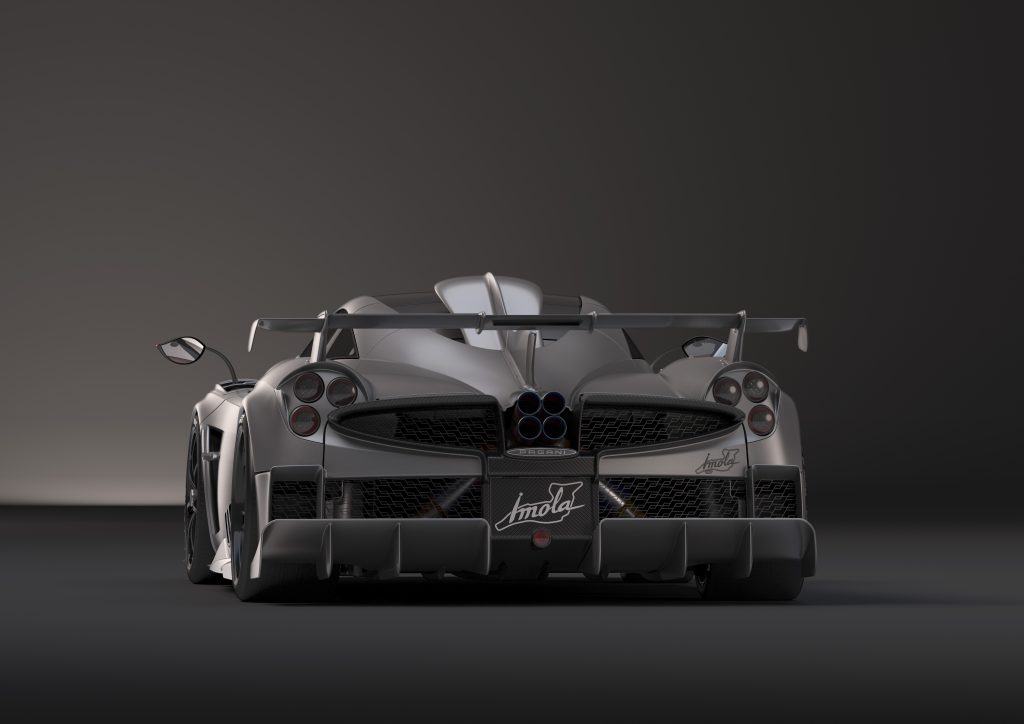 New on the Imola is the introduction of electronically controlled active suspension elements that, much like the active aerodynamics of the Huayra, respond every thousandth of a second to the car's attitude, speed, steering input, throttle, and other information to provide the absolute best cornering and handling possible. It will vary ride height, per-corner stiffness, and give a momentary stiffening when a gear is shifted so that car remains flat through the exit of a corner for maximum grip.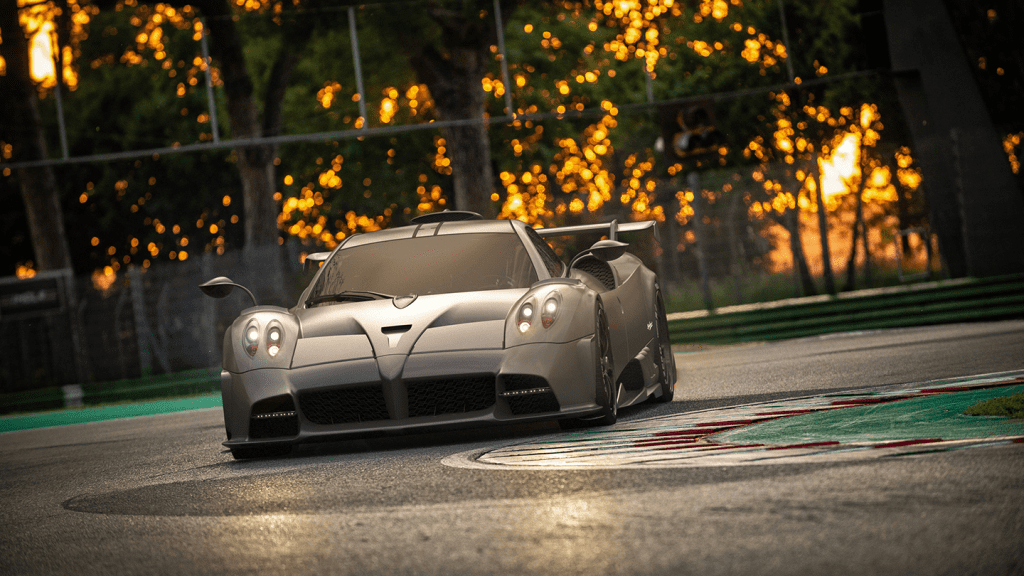 On the subject of aerodynamics, the Imola features a shark fin style vertical stabilizer that leads to the fixed rear wing, over a roof air scoop that recalls the Zonda R's aggressive scoop.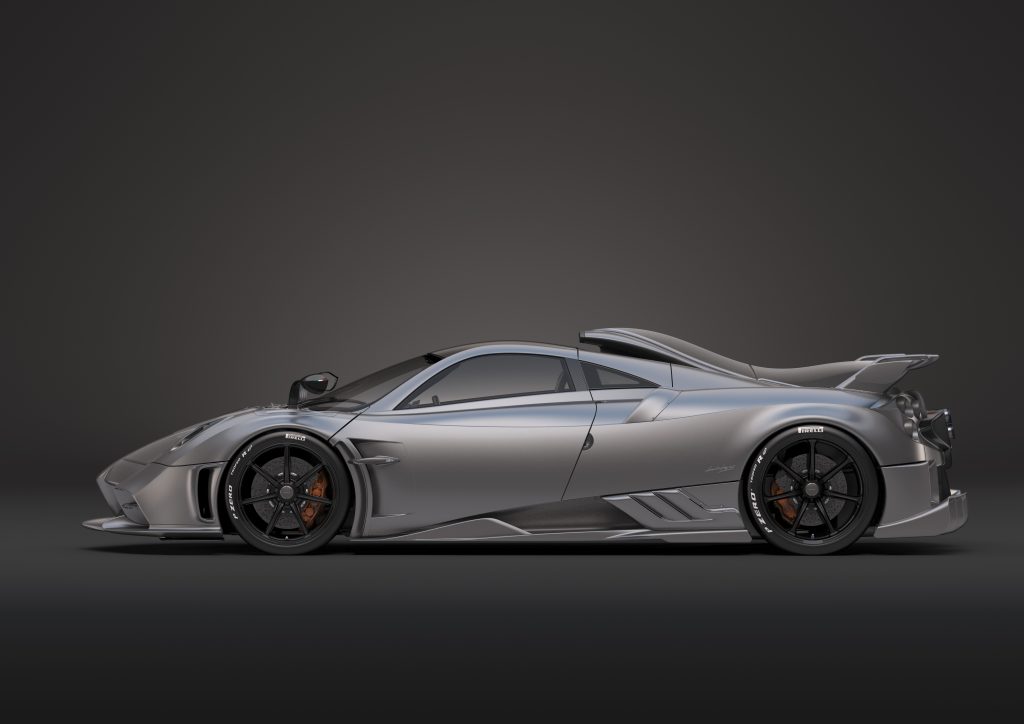 A new type of paint has been specifically developed to work with the carbo-titanium body of the Imola, and ended up saving 11 lbs over traditional painting.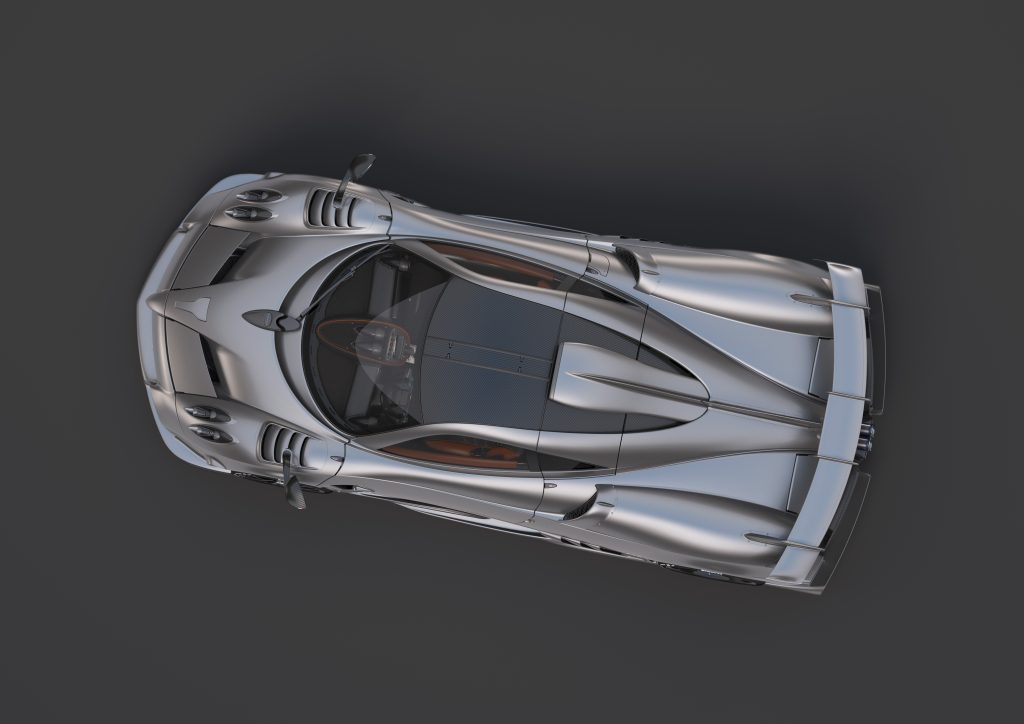 The Imola gains its name from the famous track in Italy, where over 16,000 KM's of testing and fine tuning were done on the track itself. For reference, that is about the equivalent distance of three 24 Hours of LeMans with all green flag running.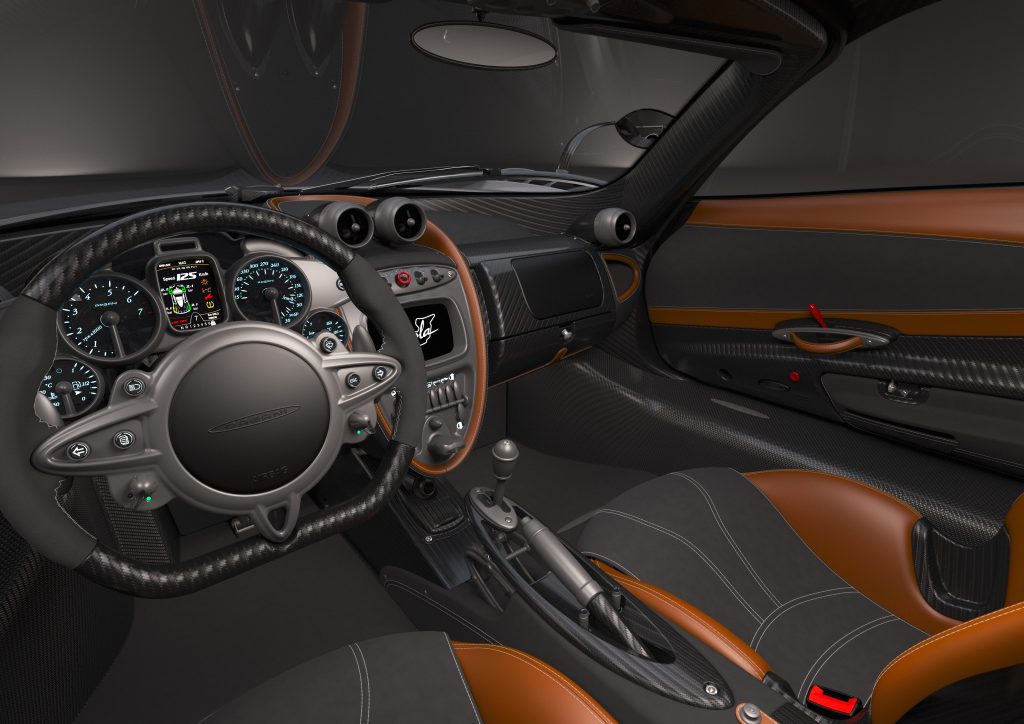 Only five Imola's were built, all sold to invited customers only. The price was 5 million Euros before any VAT or local taxes. The car will make its official, and probably only, public appearance at the 2020 Geneva International Motor Show.