1936 Lancia Astura Pinin Farina Cabriolet Wins Pebble Beach Concours d'Elegance Best of Show
On Sunday, August 21, 2016, 200 of the most prized collector cars in the world rolled onto what is often called the best finishing hole in golf—the famed 18th fairway of Pebble Beach Golf Links. Tires met turf and transformation occurred: the stage was set for one of the most competitive events in the automotive world, the Pebble Beach Concours d'Elegance.
The Concours is not a contest of speed, but of excellence. Automobiles are judged for their historical accuracy, their technical merit and their style—and the best garner reward and recognition. Thousands of enthusiasts will be on hand to celebrate these vehicles and enjoy the company of others who share their passion. Amidst the competition, this event raises more than $1 million annually for local charities.
While more than 200 entrants at this year's Pebble Beach Concours d'Elegance vied for the top prize, it was Richard Mattei's 1936 Lancia Astura that won the Best of Show.
Nearly sent to the salvage yard as a 26-year old car, this 1936 Lancia Astura Pinin Farina Cabriolet has had one exciting history, topped off of course with winning the top honors at the 2016 Pebble Beach Concours d'Elegance.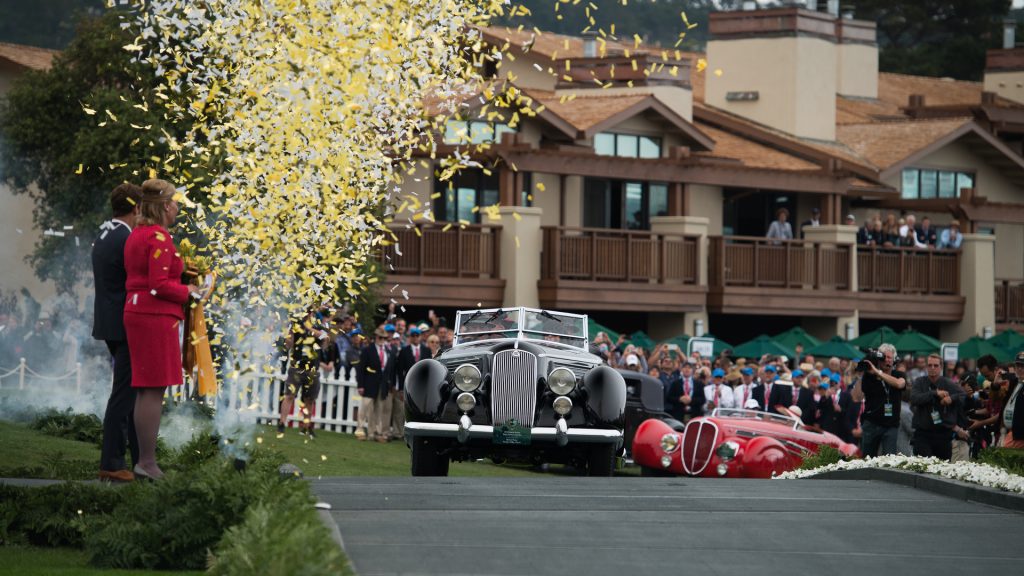 The black convertible was ordered new for a Lancia dealer in Italy. Pinin Farina was commissioned to alter the body into a special convertible with power top, curved glass windows, skirted rear fenders, and engraved side trim. It looks spectacular.
As with many of these cars, it fell on hard times and it took till 1962 when it was found in a hedge in the UK for the work to begin to bring it back to life. Instead of sending the car to a salvage yard, the new owner contacted Pininfarina, who restored it. At some point it was owned by Eric Clapton who then sold it back to Pininfarina, who displayed it in its museum.
More recently, its current owner, Richard Mattei of Paradise Valley, Arizona, commissioned an extensive six-year restoration for the Lancia. Not only was it named Best of Show, it also won the Most Elegant Convertible award and the Vitesse Elegance Award.
For more coverage on the Pebble Beach Concours and the rest of Monterey Car Week, check out our summary and full coverage here.