Porsche achieved a 7:33 lap time at the Green Hell today, in the process reclaiming the production EV record from Tesla and their Model S Plaid. The car used for this feat was the marque's range topping Turbo S sedan, which other than a roll cage and bucket seat—mandatory safety requirements for such attempts—can be identically spec'd by customers looking to purchase a new Taycan.
This includes the new performance kit option, which adds grippier Pirelli P Zero Corsa tires and updates the software to improve Porsche Dynamic Chassis Control. It appears that (for the time being at least) Porsche is unlocking more performance without needing to crank up the car's existing 750 hp and 774 lb-ft of torque.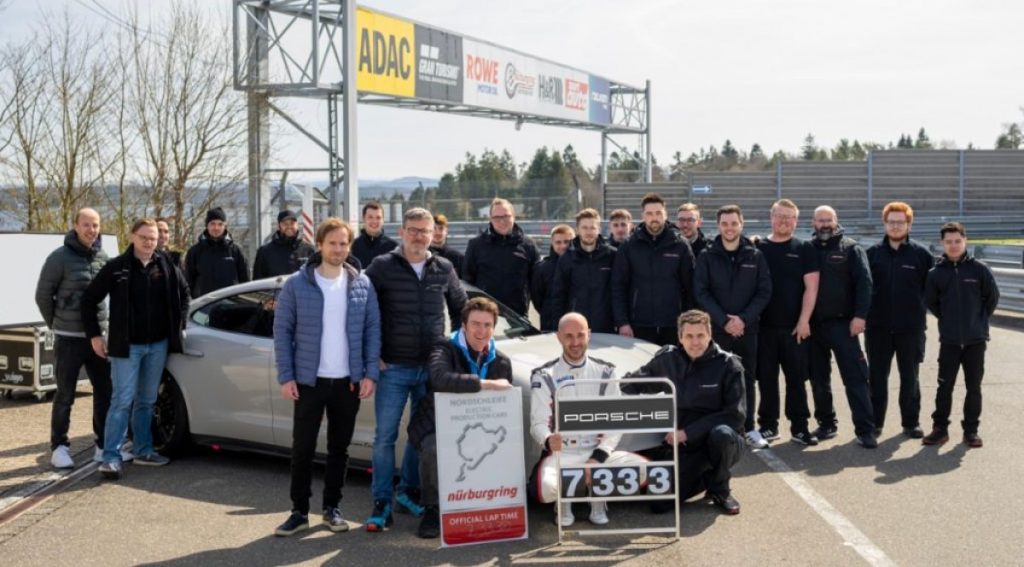 The company continues to showcase that there's still room left on the table when it comes to improving the platform, as they're still able to min-max even with diminishing returns. Having Nürburgring legend and Porsche test driver, Lars Kern, behind the wheel during the lap was also instrumental in extracting the car's true potential.
With that being said, you no longer have to go out on your own to prove that the Porsche Taycan truly is the King of EVs at the Nordschleife. Thankfully, all you have to do is comfortably sit back, relax, and watch the video of the lap from the comfort of your home.