Porsche is doing its part to save the wagon from becoming extinct by unveiling a long-roof version of the Taycan electric sedan. In a couple of days, the Mission E Cross Turismo concept will officially celebrate three years since its reveal. But the team from Zuffenhausen did not wait for its anniversary to unveil its production counterpart.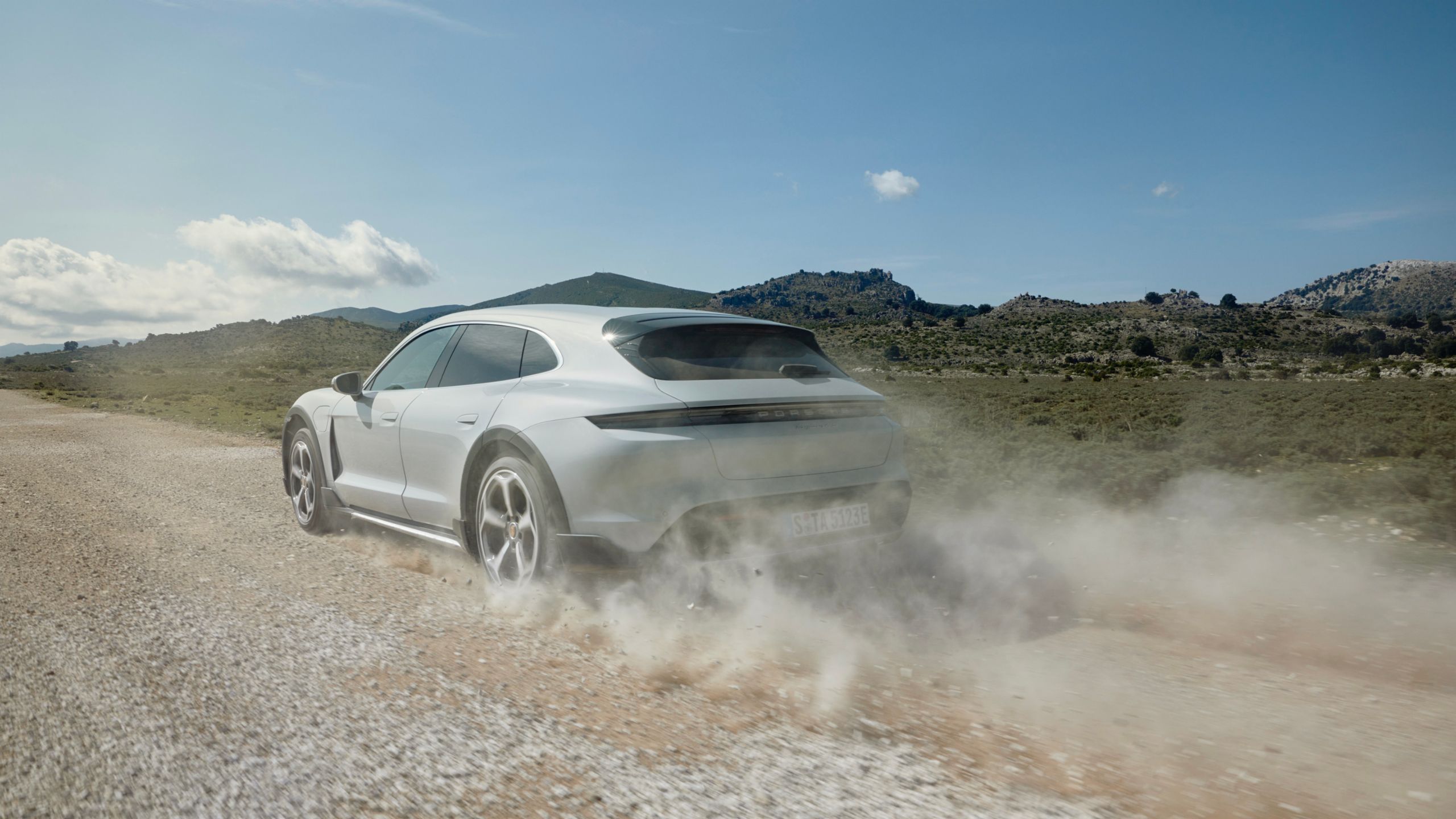 The 2022 Porsche Taycan Cross Turismo is a true 'all-around' vehicle that traverses over any terrain it lands on.  It has been multi-continent tested to the fullest on snow, desert sand, paved highways, cobblestone streets, muddy trails, and gravel roads. At the Taycan Cross Turismo unveiling, it came to the stage covered in dirt and elements collected from its extensive testing. 
2021 Will See Four Taycan Cross Turismo Variants
The 2022 Taycan Cross Turismo will come standard with a Performance Battery Plus which has a capacity of 93kWh. The base model comes with 375hp or 469hp when launch control is on. It will also come with 456km of range on a single charge, capable of charging up to 270kW, which can add 100km of range in just 5 minutes of charging. 
The 4S variant will come with 490hp (571hp activated with launch control), and a claimed 0-60 time of 4.1-seconds while speed tops out at 149mph (240km/h).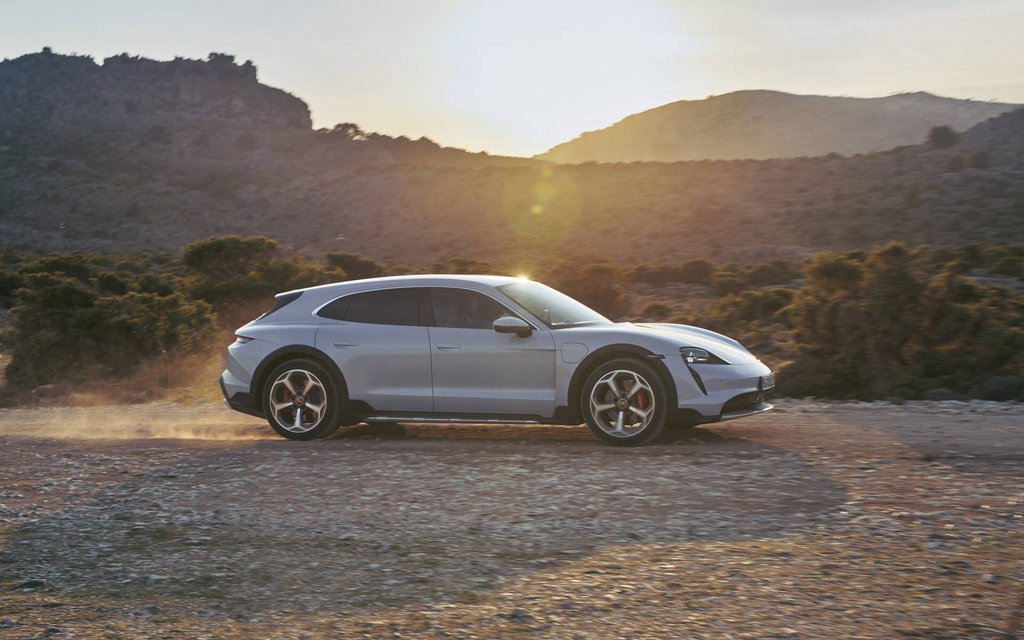 The Turbo variant will come with 625hp (680hp activated with launch control), and a claimed 0-60 time of 3.3-seconds while speed tops out at 155mph (250km/h).
The flagship Turbo S model will come with a staggering 750hp (560kW) when launch control is activated and maintains a zero to 60 time of 2.9-seconds with a top speed of 155mph (250km/h)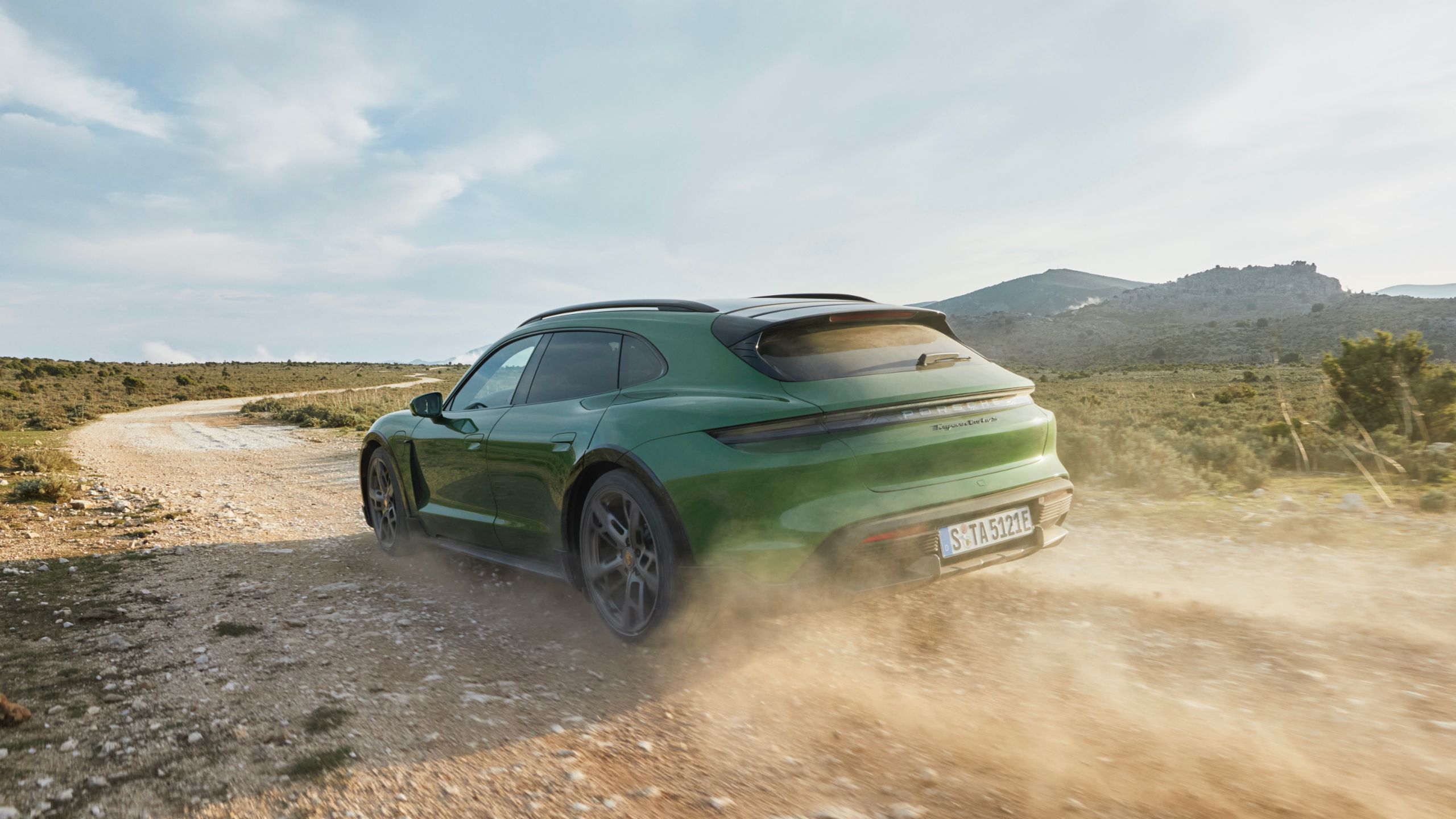 Coming Standard with Comfort
All Taycan Cross Turismo models will come standard with active air-suspension, supplementing 20mm of extra ground clearance when compared to the standard Porsche Taycan. An optional offroad package will see that clearance raise to 30mm.
The Porsche Taycan Cross Turismo is that of practical nature and for those that want the option to live life to the fullest. It comes with loads of cargo space (15.7cu-ft in the 4 and 4S variants) and plenty of headroom thanks to the Porsche's body transformation.
The Taycan Cross Turismo will be available from dealers this summer and we can not wait.
But Wait, There's More!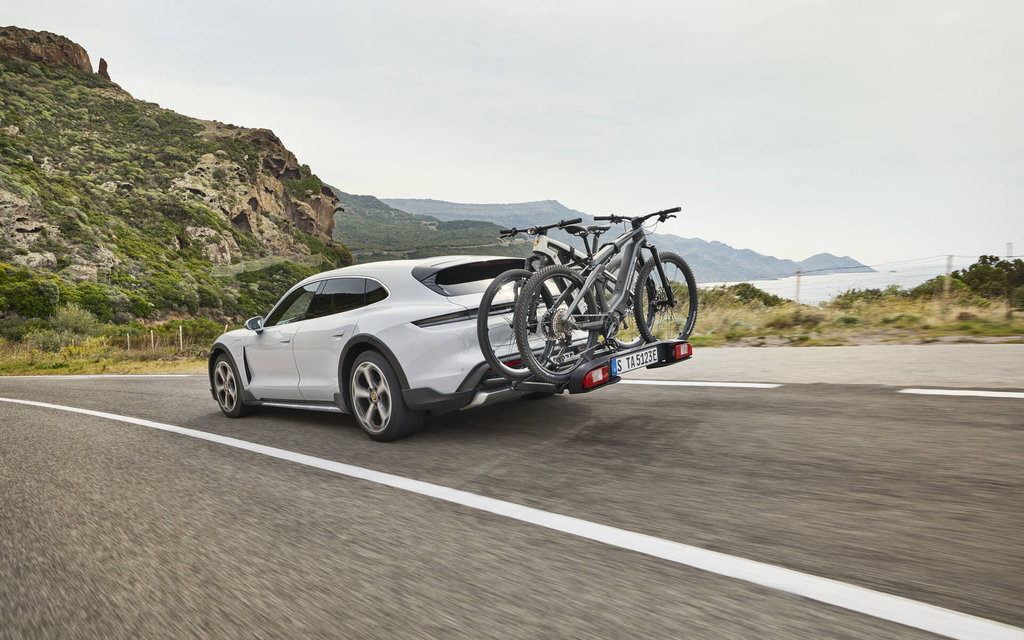 How could we forget to mention Porsche's two slick new carbon fiber e-Bikes they shared in the Livestream?
These electric-assisted bicycles come packed with the best parts you can get on a bicycle. The 'Sport' version will come with a Shimano EP8 motor, Shimano electric shifting, a carbon frame, a color display and will weigh in at just 48 pounds.
The 'Cross' variant will come with a Shimano XT mechanical drivetrain, Magura forks, Crank Bros dropper post, and a Fox Racing rear shock all fixed to its carbon fiber frame. These two bikes will be available for purchase this spring.