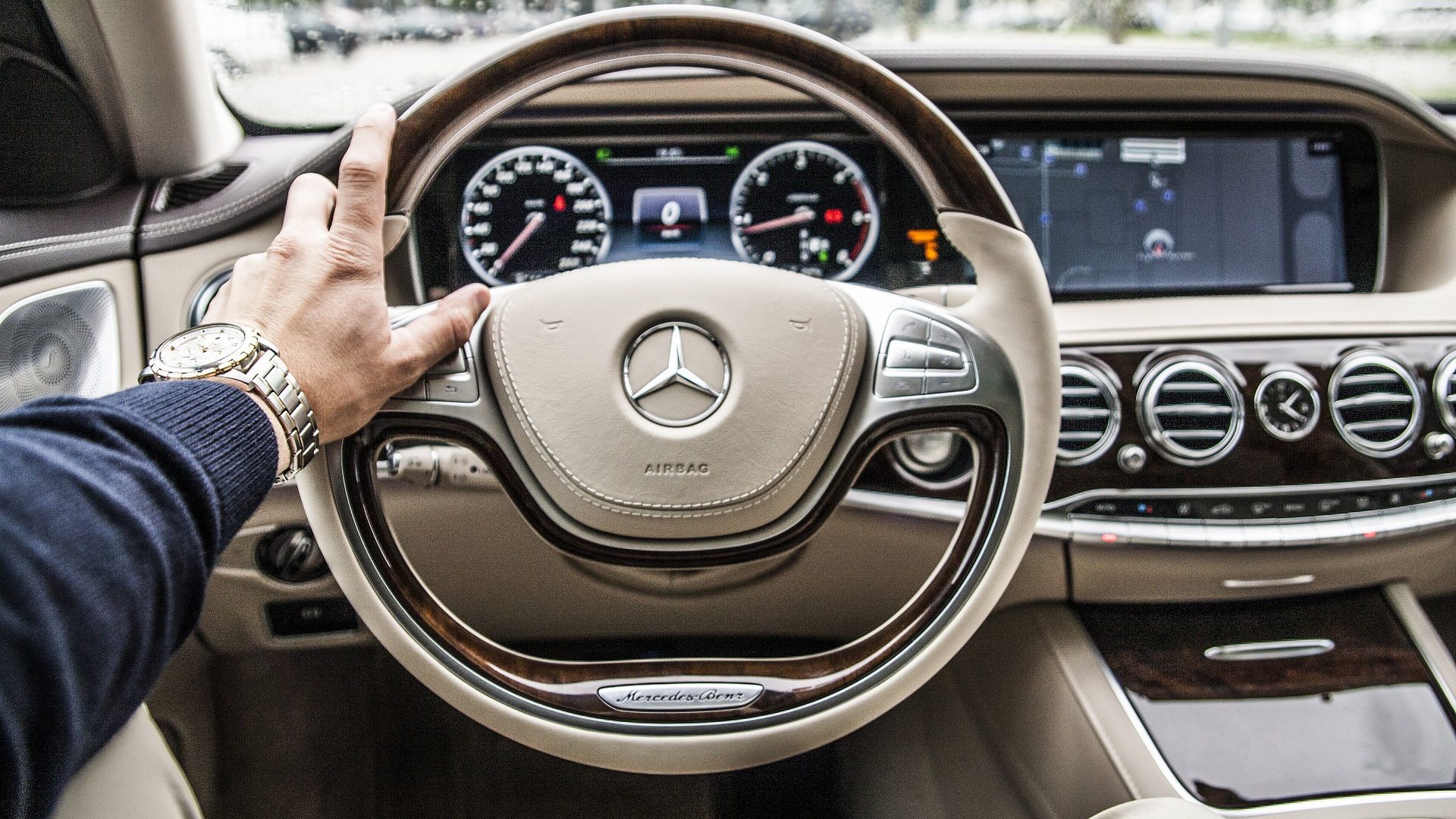 All eyes are on you. A glossy paint job, curvy body, and impeccable mechanical mastery engulfs every onlooker's mind when you pull up to the light. The anticipation that comes with driving a luxury car is half of the experience of getting behind the wheel. But, can you live up to it? Maintaining the performance and lavishness of your super vehicle sounds like a lot of work.
Protecting the exterior, fine tuning every mechanical aspect, and caring for internal features can sound overwhelming. In order to live up to the expectation that accompanies owning a luxury car, these duties have to be preformed.
There is good news though: you don't need to pour countless hours into vehicle maintenance to achieve optimal value. There are simple methods and an easy checklist that can help you minimize your efforts while maximizing your vehicle's appearance and function.
We're
In This Together
You're not alone. Over the last decade, luxury car sales have grown at an even more rapid pace than non-premium car sales. From 2010 to 2016 alone, the high-end car market nearly doubled. With the rise of battery-powered luxury vehicles and nearly every economy company pushing their own lavish sister brand, the industry has seen a major jump in this area.
That means that there has also been significant energy afforded to the maintenance side of luxury vehicles. That's a bonus for you. It's never been easier to take advantage of the common knowledge that surrounds owning such an automobile. Product resources and car care tips are only a click away, but understanding which guidelines are important is half of the battle. That's why we're here to help.
Cover Up
There's no more important step in protecting your car than, well, protection. Building a garage as expensive as your newest speedster doubles your cost, and constructing a carport is down right ugly. But, there is an alternative: buy a car cover, weatherproof, if possible. They are affordable, effective, and simple. Find one that is suited to your make and model and get started.
Whether you're in a dry, hot climate or a snowy, salty one, there is an option to ensure that your vehicle stays safe. Dirt, debris, and harmful UV rays stay out while a sponge-bond material stretches over the frame for a tidy look. If you avoid over–usage and driving in inclement or bad weather, your super car will retain that mint condition everyone is jealous of.
The protection tips don't stop with a great car cover though. Maintaining an impeccable appearance also relies on your treatment of the interior and exterior. Pitted rims and spotted upholstery can turn an exquisite car into a boring vehicle. You're best suited to use a firm wire brush to remove brake dust from your rims as to protect the metal purity.
Shiny wheel wells brighten up a car more than nearly any other type of aesthetic improvement. For the interior, it's important to treat your upholstery with the proper fabric cleaner. Find a leather detergent for such seats and a polyester scrub for the matching material.
Gear Up
While it's important to maintain the overall look of your vehicle, it's just as vital to keep an eye on service. Regularly scheduling checkups is a good way to nip any potential mechanical problem in the bud. Spending up on fluids like premium gas and synthetic oil will also extend the life of your car. And, you'll have a much easier time conserving your engine with higher-grade liquids pumping through the system.
Finishing Touches
Following these guidelines will keep your car in excellent condition while leaving you with an open schedule. Just because you invested a bunch of money into your automobile doesn't mean you have to invest a ton of time. You simply have to preserve consistency and a keen focus. This strategy extends to your washing and waxing routines.
A weekly wash is best to keep your coat looking great, but detailing and waxing should be left to the professionals. It's easier to have an experienced agent buff your car than to make an attempt yourself after watching an instructional video. Knowing when to trust somebody else with your investment is a key aspect of owning a super car. By sticking to these tips and implementing preventative driving measures, you can be the envy of the neighborhood for years to come.