The Audi RS6 is already a very potent car on her own, with 590 hp in a family estate-looking car, the performance figures might make you think you're dealing with a supercar, with all the limitations of such a car in terms of practicality … not so with the Audi RS6, there is room for more than 2 people and lots of luggage space in the rear with a large hatch for accessibility, this is a car for fast-paced families that need some room and still want to get to their destination fast.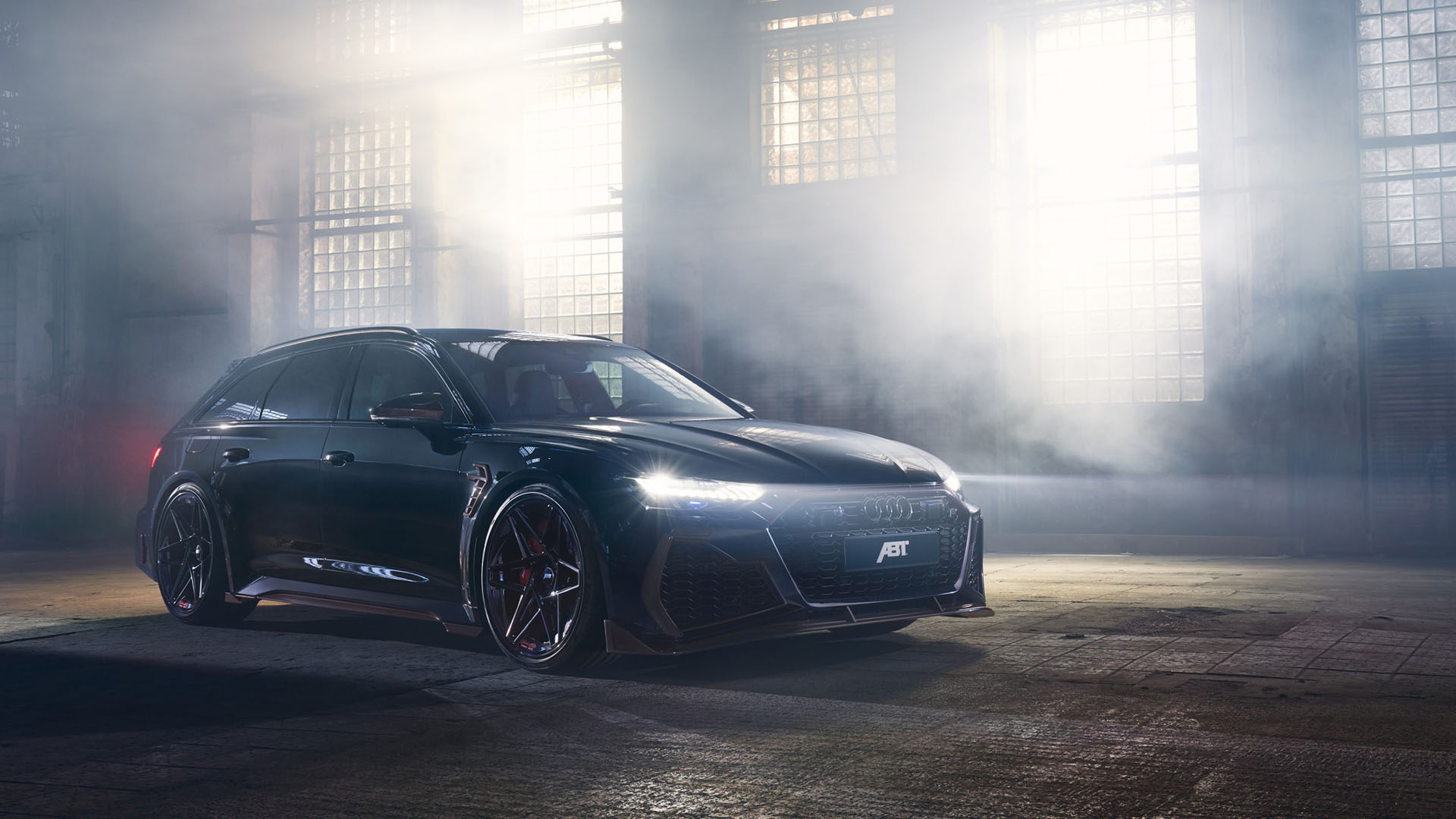 But there are still clients out there that would like something more, even faster, more aggressive, perhaps a little less practical but with looks to make up for that … in comes German-based tuner ABT, world-famous for their Audi performance upgrades and aerodynamic kits … with the ABT RS6-R, still a wagon as it's based on the factory original Audi RS6, but with much more aggressive styling, and more importantly, a power increase to 730 hp together with torque raised from 590 lbs-ft to 679 lbs-ft, the ABT RS6-R reaches 60 mph from a standstill in a mere 3.2 seconds.
But the ABT RS6-R was a limited production model of which only 125 were built, and it's sold out, so it's time for something new from ABT Sportsline GmbH: the 'Johann Abt Signature Edition' as an homage to the founder of the company back in 1896 and to celebrate the 125th anniversary at the same time … this time only 64 units are available, which represents the age at which Johann Abt passed away.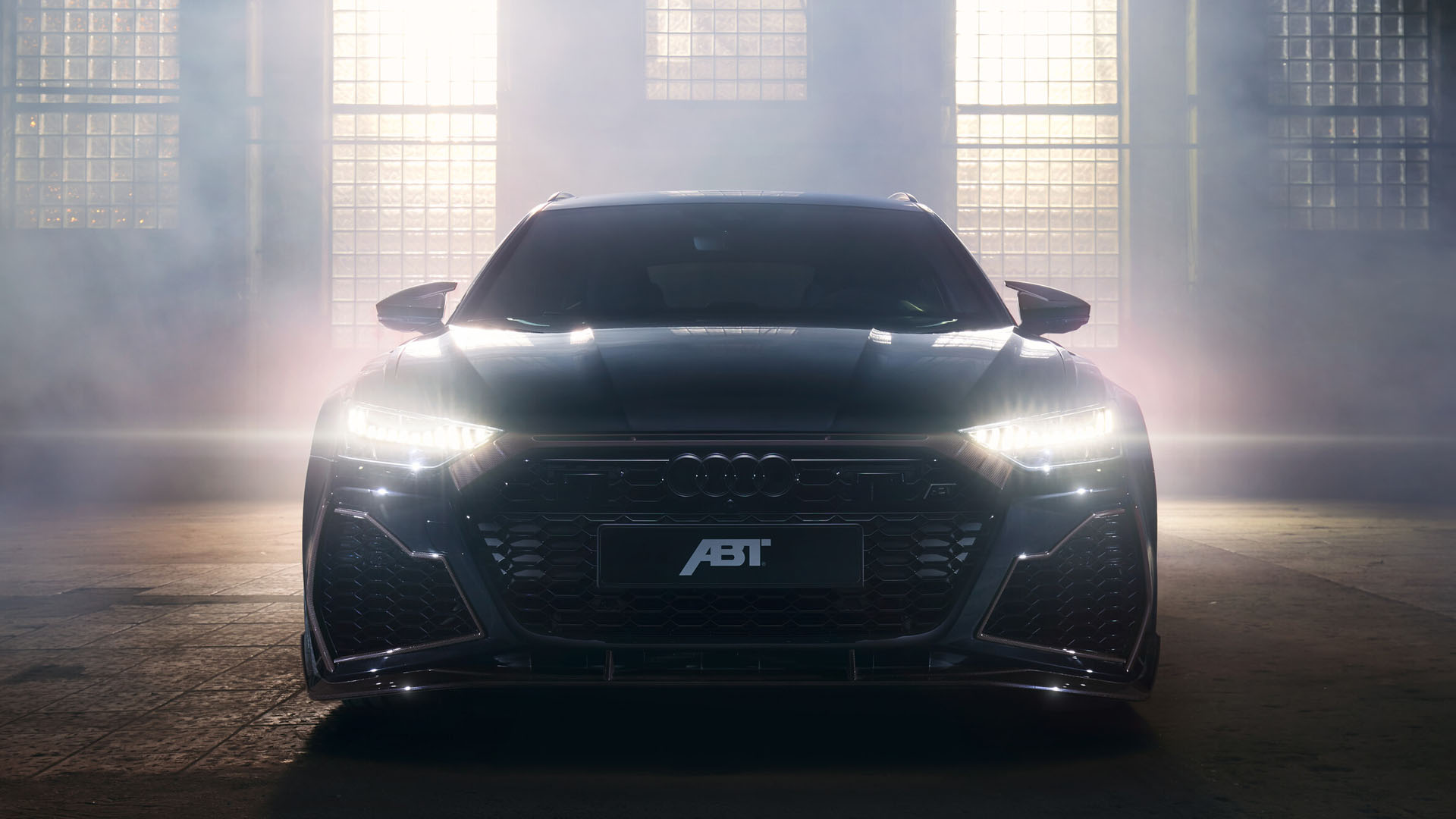 The current CEO, Hans-Jürgen Abt, announced this special celebration model of which they intend to build only six units each month, all hand-built by one motorsport mechanic, in a 'one man, one vehicle' system from start to finish, a single person will be responsible for the entire conversion of each car, which is unique and exceptional in the tuning world.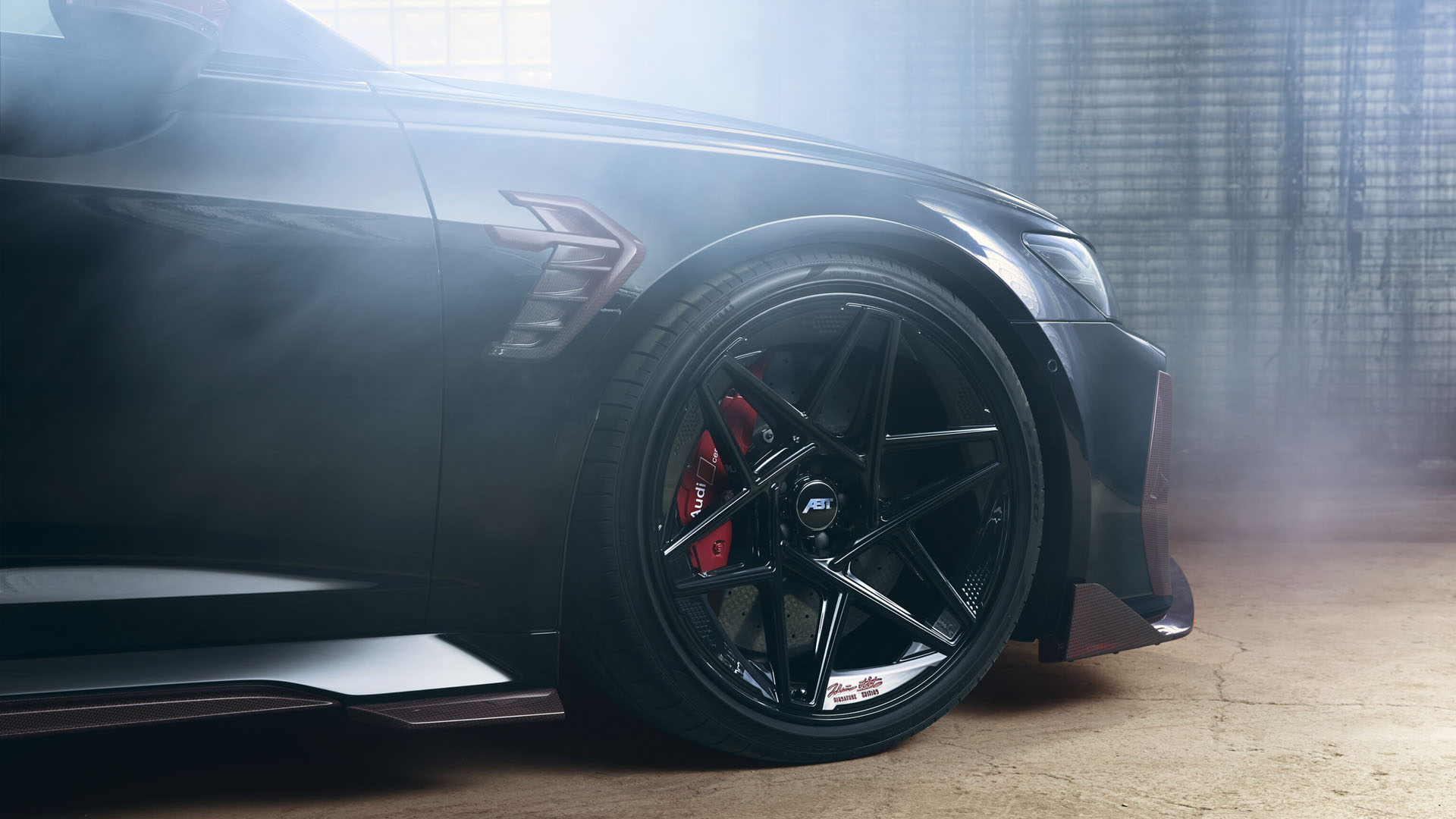 Every single unit of these 64 RS6 Johann Abt Signature Edition cars will come with a unique piece of history … a small section of the original anvil Johann Abt used for many years, this anvil is an irreplaceable piece of ABT history, but instead of hiding it inside a private museum, a piece of it will go into a time capsule inside these anniversary models.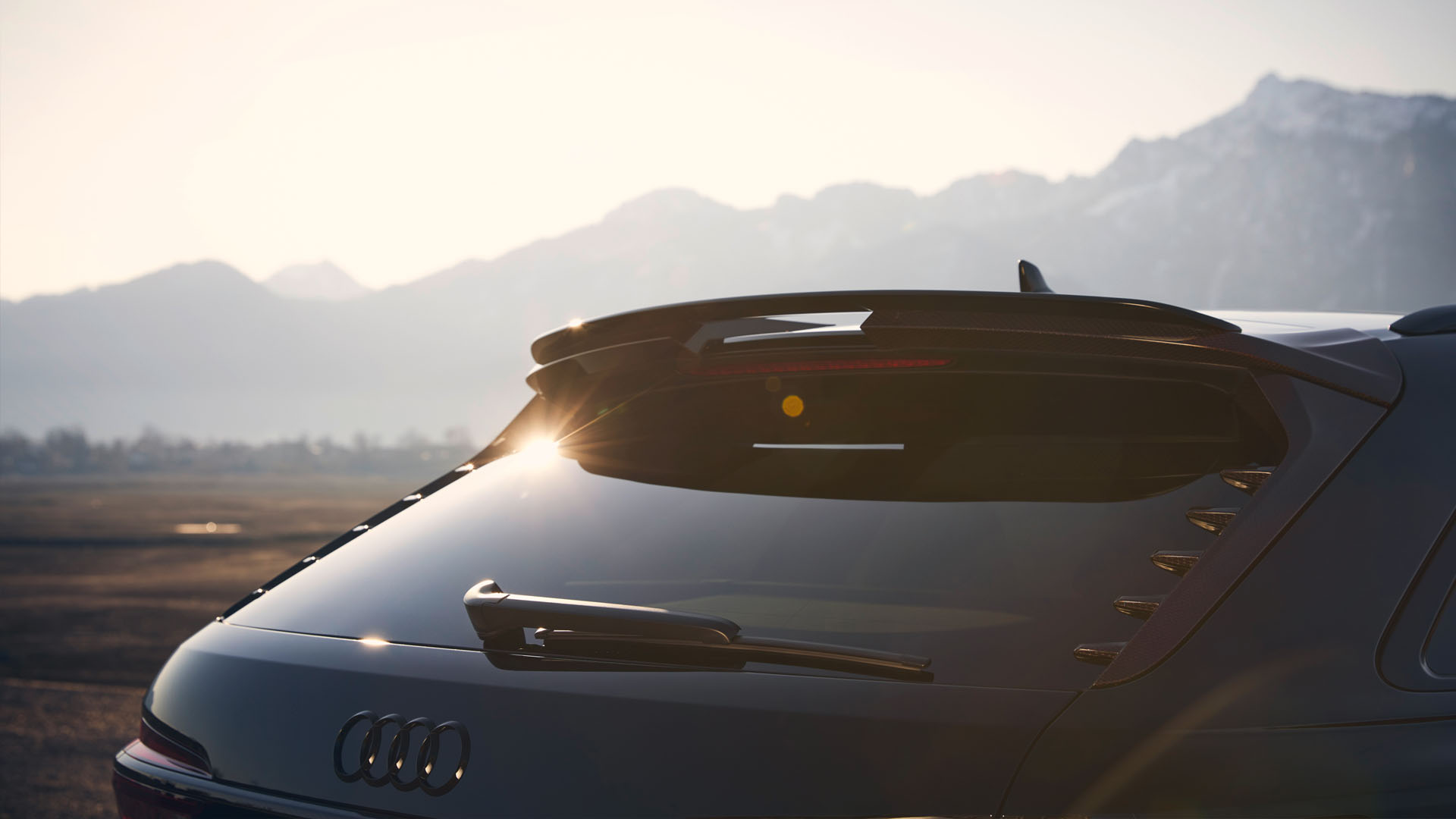 The Johann Abt Signature Edition RS6 is all about performance, 0 to 100 km/h is reached in only 2.91 seconds, which is 0.69 seconds faster than a standard RS 6, 200 km/h takes just 9.79 seconds, and the acceleration to 300 km/h takes less than half a minute, a mere 28.35 seconds which happens to be more than 20 seconds faster compared to the production model, those are some really impressive figures … just in case you are wondering, the top speed is 330 km/h, that's Lamborghini territory!
This performance is possible thanks to bespoke ABT turbochargers and their own AEC, the ABT Engine Control unit that takes the original power up to a massive 800 hp (589 kW) and torque goes to 980 nM with a 1,000 Nm peak as a possibility, naturally modified intercoolers and additional oil cooler are necessary to keep this kind of power cooled, which is where the new aerodynamic pack comes in to help.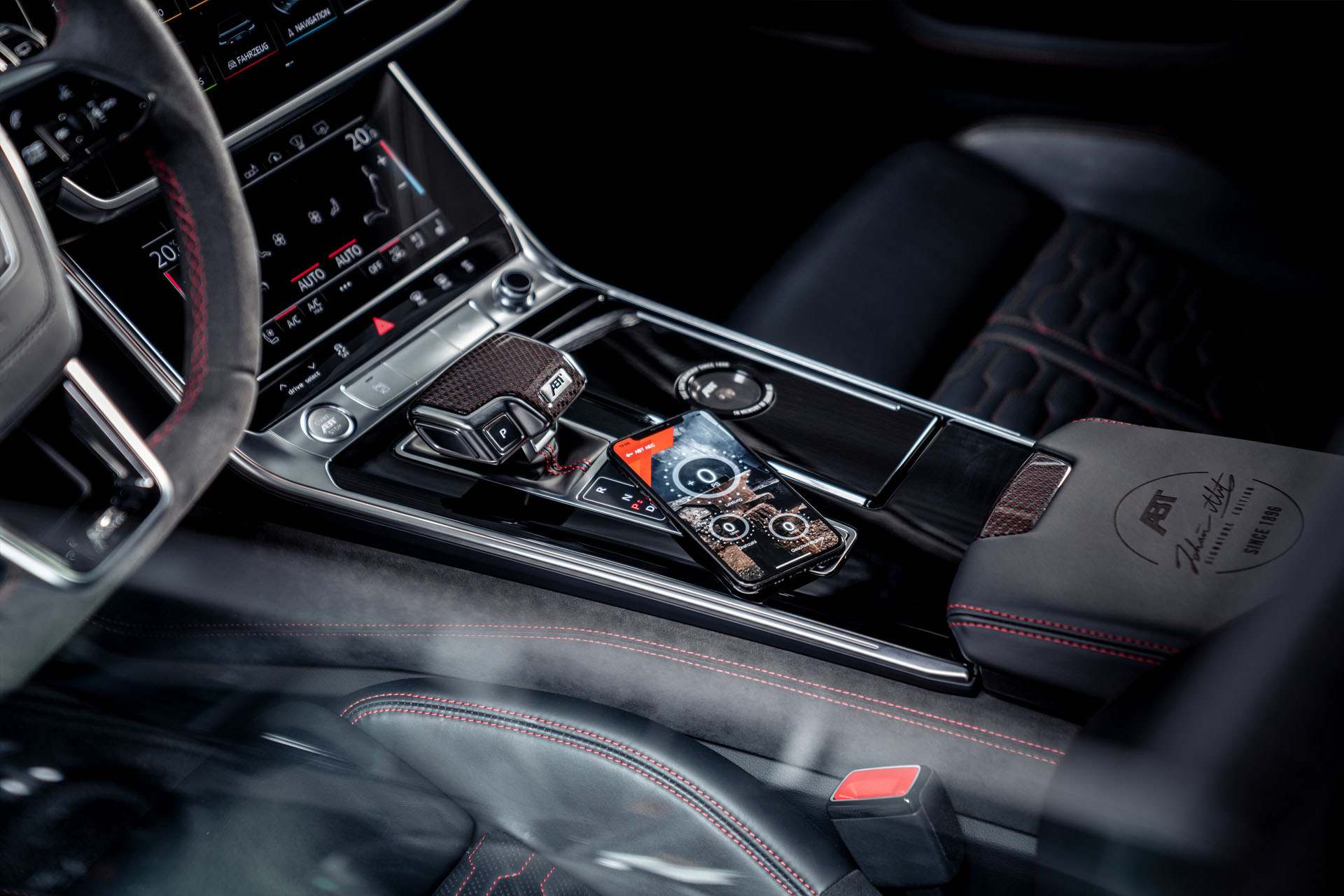 ABT takes their aero package into the wind tunnel for extensive testing to make sure the add-ons actually help downforce, together with the adjustable suspension and custom 22-inch wheels, they also make the car look more pleasing to the eye as a side effect. The carbon fiber used on the exterior of the Johann Abt Signature Edition comes in 'Signature Red', a red metallic thread is added to the carbon fiber structure as seen on the air intakes, the front lip, the rear diffuser, the fender insert, and the rear hatch surround.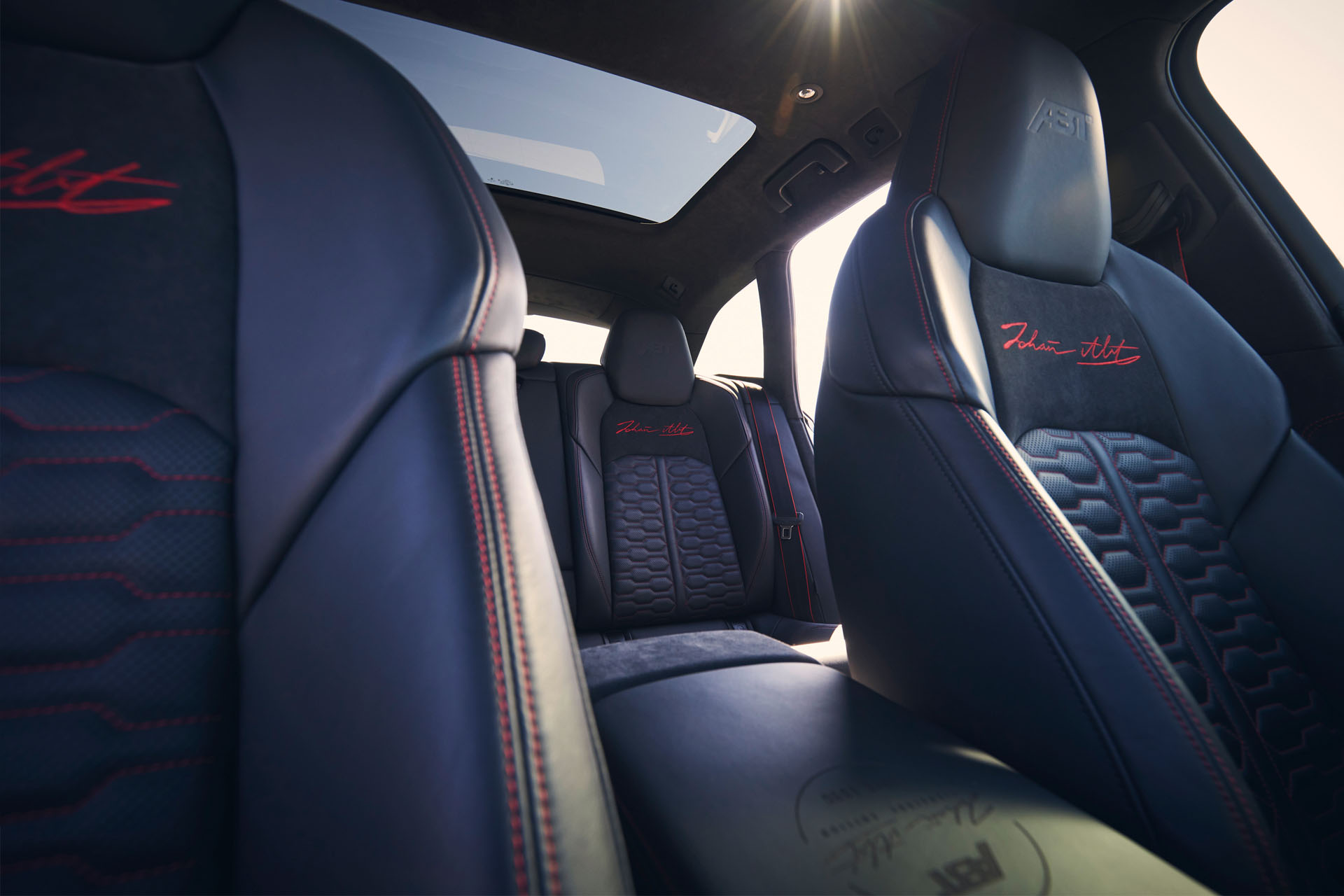 At the rear, the thundering sound is emitted from a quartet of 102mm large exhaust tips, made from stainless steel naturally, while on the interior you'll find the finest leather with hand-sewn sport seats and contrasting, red stitching, the central armrest, and the doorsills both proudly display the 'Since 1896' phrase, with ABT on the headrests and the Johann Abt signature on the seatbacks, this is truly an amazing automobile.