An Homage to the Original RUF SCR Appears in Geneva
It's been 40 years since RUF revealed a modified Porsche 911 called the 'SCR', with a 3.2L six-cylinder engine pushing out 217 horses. The tell-tale sign of a RUF Porsche was the whale-tail spoiler that crowned that iconic backside for aerodynamics.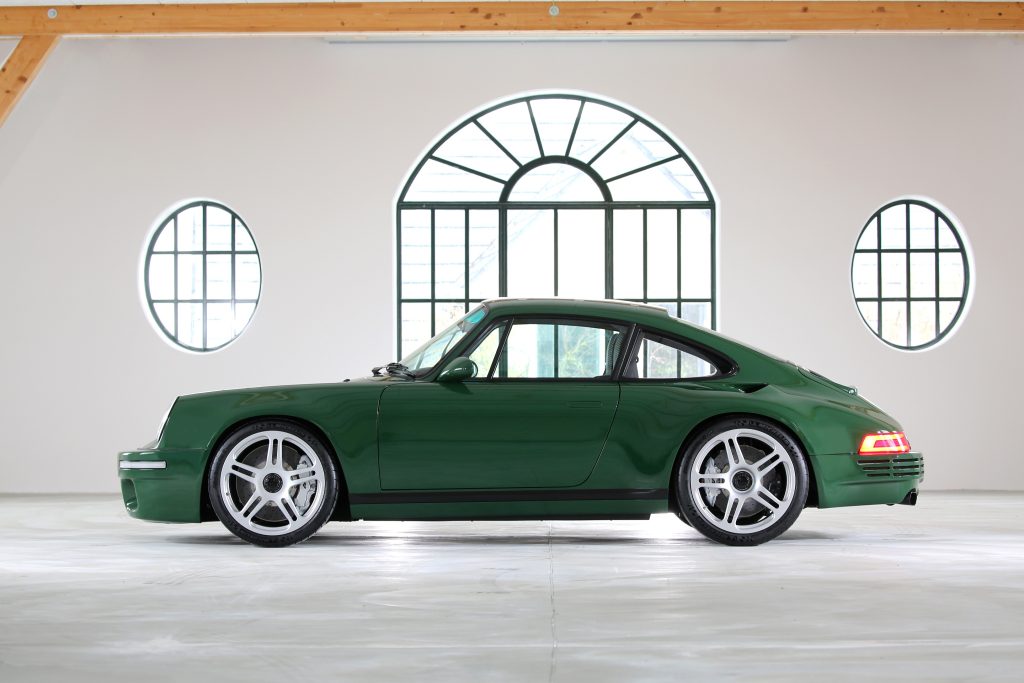 It took four years of development for RUF to produce the SCR 2018 to their exact liking and specifications, updated from the first prototype appearing in the 86th Geneva Motor Show. Well, they're back with a complete overhaul, inside and out.
Debuting this week in Geneva, the RUF SCR 2018 came into fruition, featuring a full monocoque body, active push-rod suspension, and carbon fiber everything.
With just 1250kg in weight, the RUF is out to fight with the big dogs. The figures are no laughing matter, with a top speed of 320 kph, and a very balanced, composed body layout.
The neat part is that RUF built everything in-house. RUF's approach differs from other manufacturers, requiring a donor car to be gutted, indirectly inflating air-cooled vintage Porsche market prices. We're looking at you, Singer! It's the price to pay for perfection!
Finally, the RUF SCR 2018 features an integrated roll-cage within the carbon fiber chassis, so it's race-ready, and the push-rod suspension is complex technology only seen in Formula One cars.
Inside lies a 4.0L naturally aspirated six-cylinder boxer engine producing 510 horses. All of these details compound into something magical and the pictures speak for themselves. Unfortunately, these come with a hefty price and the RUF SCR 2018 will be quite a pricey piece of memorabilia.
With all of this technical specs laid out, we must see it being put to paces around a track.