When it was first unveiled in late 2017, the Senna proclaimed itself as the ultimate street-legal McLaren. We can go back as early as the 1990s when tracing the Senna's lineage, with the McLaren F1 pioneering the first production car with full carbon-fibre construction. More than two decades later, its predecessor – the McLaren P1 – gave the British automaker a refreshed sense of supremacy with its redesigned flagship car.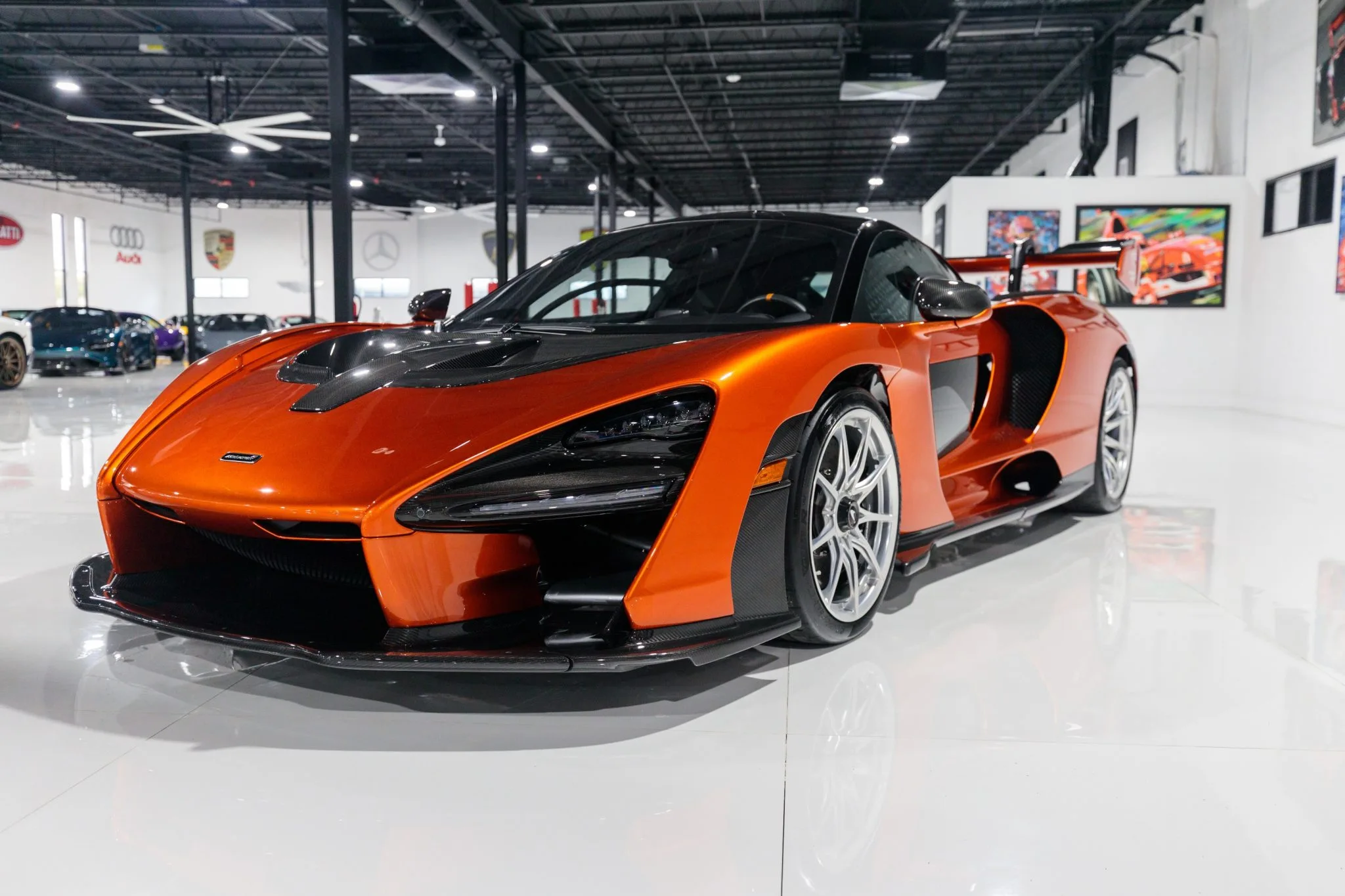 Fast forward into the current era of automobiles, and the Senna epitomizes a collaboration of the latest and greatest technologies, while paying tribute to a legend of the past – not so much to a car, as much as it is to a driver; none other than the late F1 driver Ayrton Senna. The Brazilian's namesake is shared with the car as a salute to his tenure as a McLaren Formula One driver. Though he is not with us anymore, one would be confident stating in his place that this is an automobile that Mr. Senna would be proud to have named after him.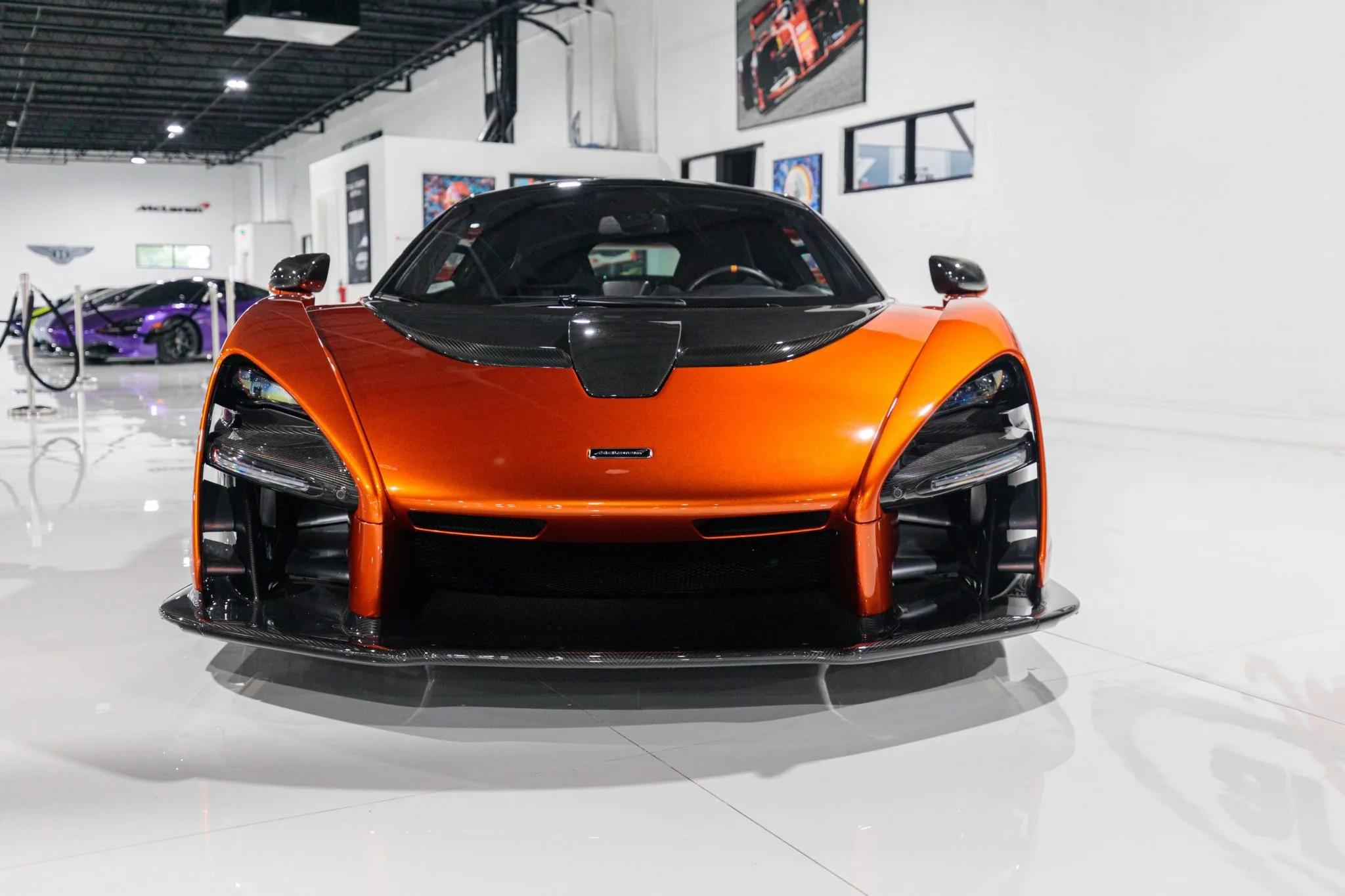 The McLaren Senna is the pinnacle of McLaren performance. It combines the three principal matters of a high performance vehicle – aerodynamics, chassis and power – in an unrivaled manner. As a purpose-built track car, it still manages to be road-legal; but don't expect to have a chance encounter with it at any race tracks or on the street.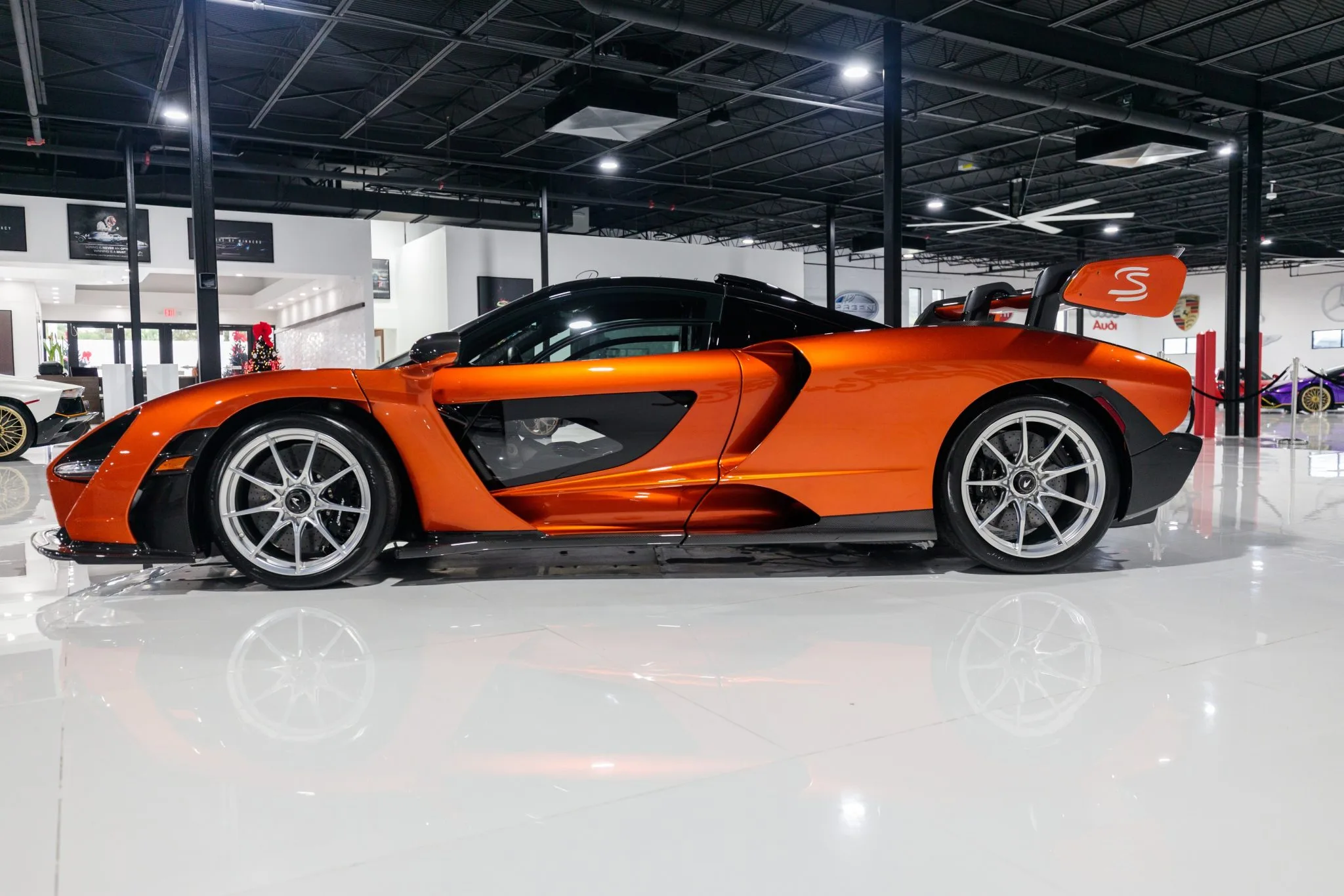 Due to its spartan interior and physically demanding nature, the car precludes mostly any sense of 'daily use' and will require an experienced and capable driver behind the wheel to push the car over seven-tenths on a road course. The car is also a bit of a unicorn with all 500 units having been spoken for.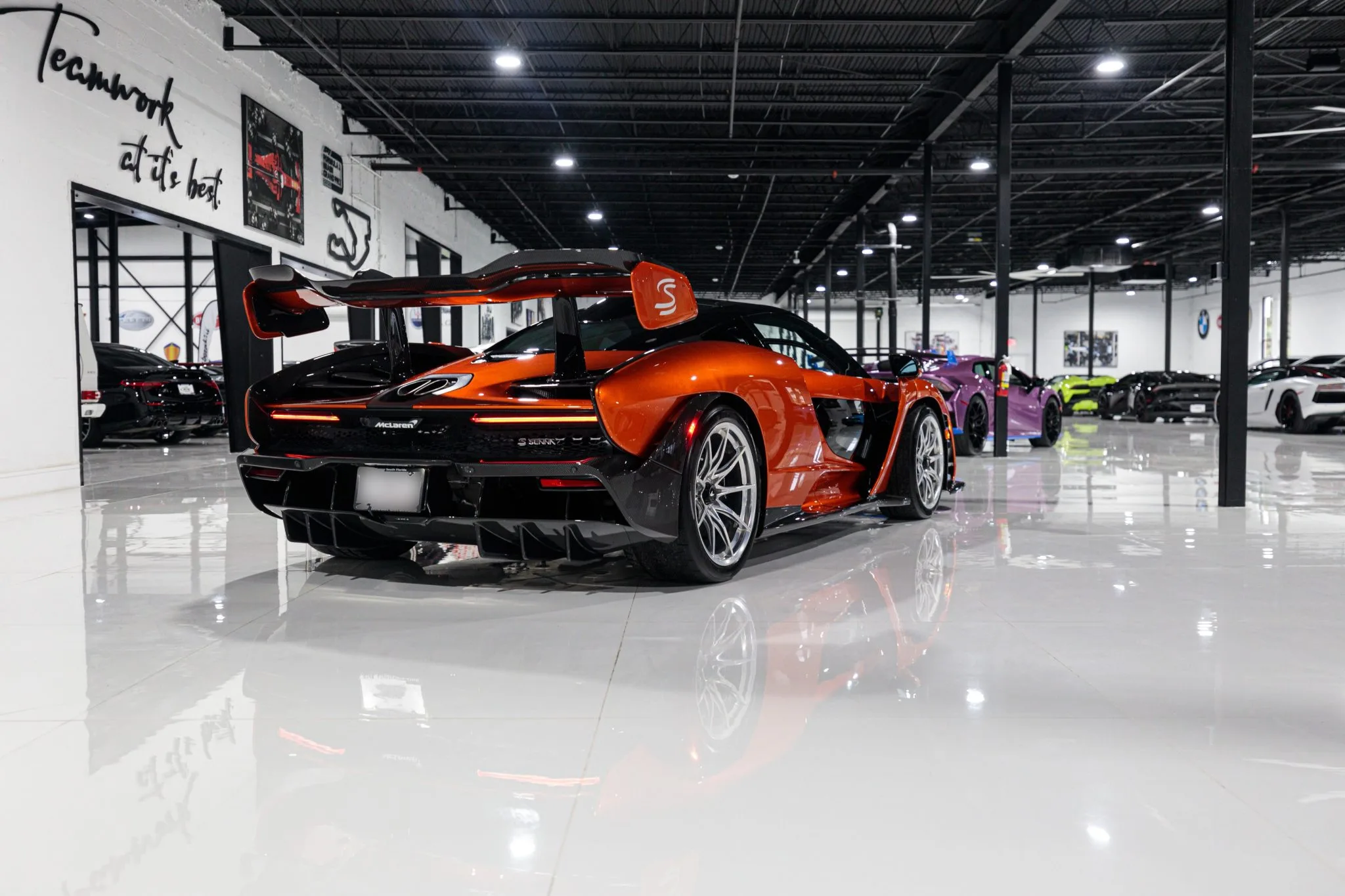 With a starting price of $959,000 USD – for better or for worse – we are all unlikely to see owners braving the perils of a potential trackday incident or a fender bender in a mall parking lot. The cars are inevitable collectors items, and will be mainly limited to brief cameos at posh private gatherings and events, while their value continues to appreciate.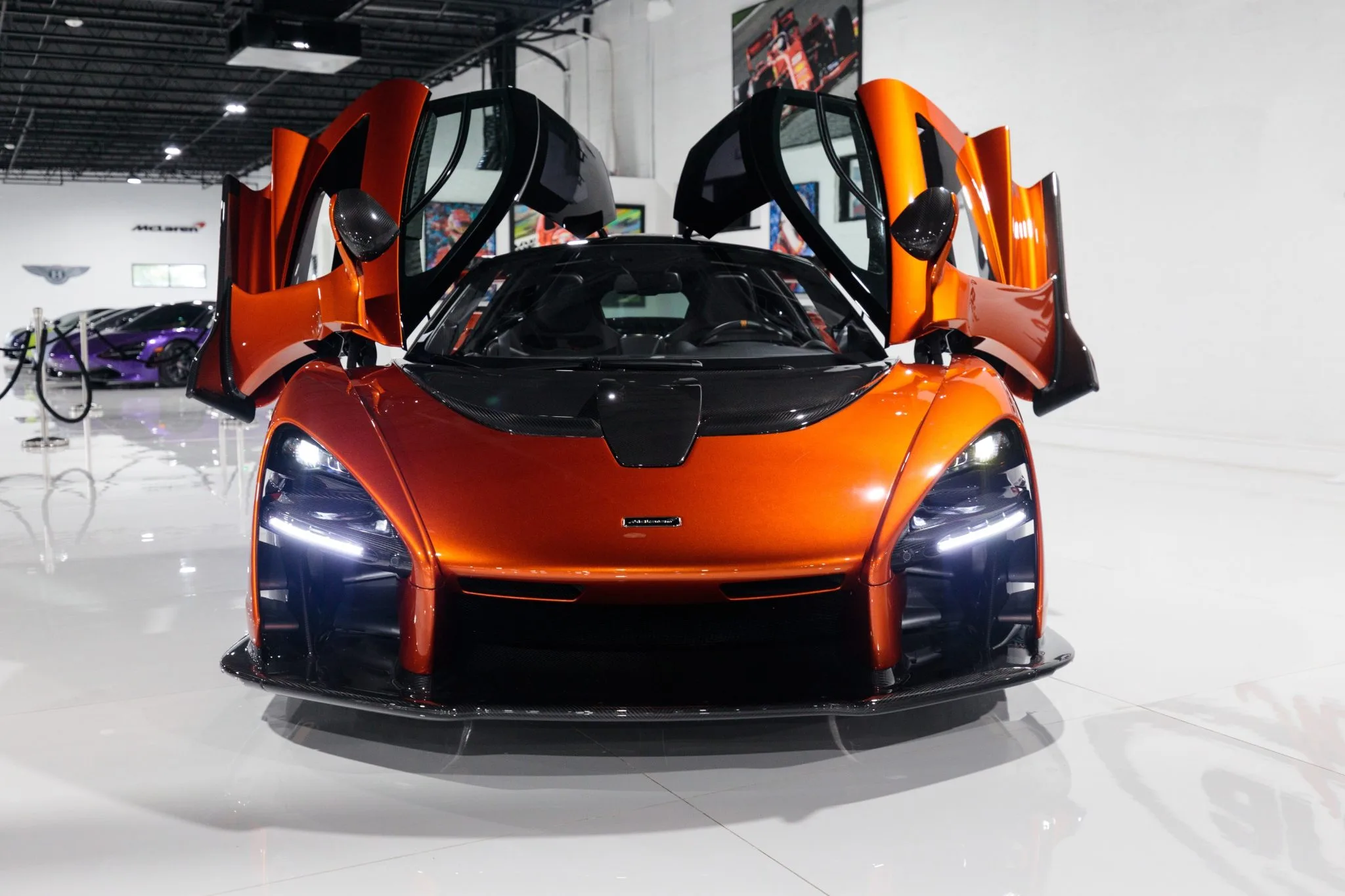 This McLaren Senna offered for sale via auction on Bring A Trailer is #410 of 500 examples produced to honor the success of Ayrton Senna with McLaren's Formula 1 team. The car features a  carbon-fiber monocoque body finished in Volcano Orange with exposed gloss carbon-fiber accents.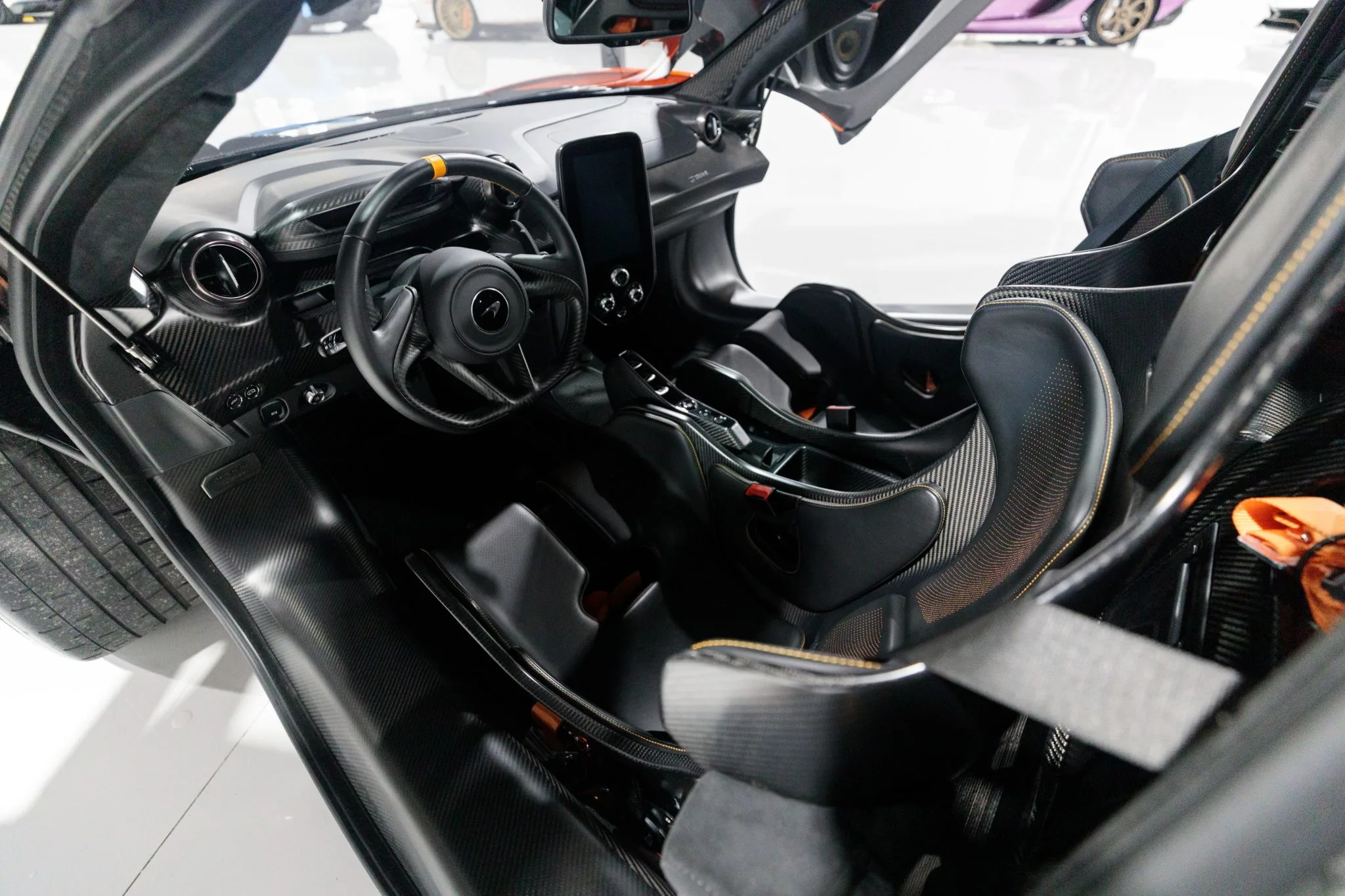 This particular example is also loaded with factory specifications that include McLaren Track Telemetry package, front and rear parking sensors, a back-up camera, Magnesium Silver aeroblades, Gorilla Glass door panels, Touring-sized carbon-fiber bucket seats, black leather upholstery with orange accents, satin carbon-fiber sill panels, a glass upper rear bulkhead, portrait-oriented infotainment system with Bluetooth, and a Bowers & Wilkins seven-speaker audio system.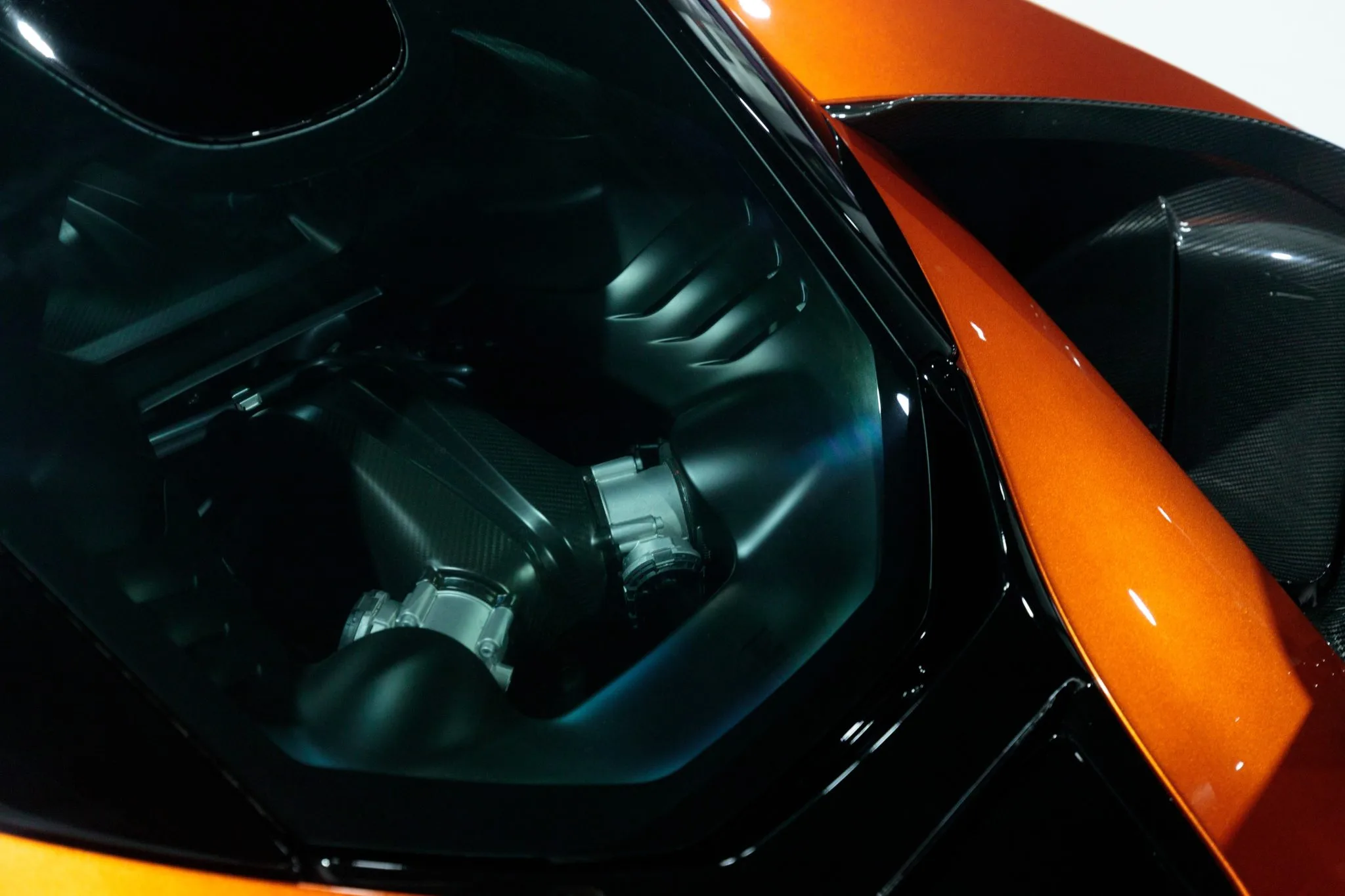 The McLaren Senna is equipped with a twin-turbocharged 4.0-liter V8 that has a factory-rated output of 789 horsepower at 7,250 rpm and 590 lb-ft of torque at 5,500 rpm. Power is delivered to the rear wheels via a seven-speed dual-clutch SSG automatic transaxle.
It's rare to find an example of a McLaren Senna that's good as this one. Presented with low mileage and eye-catching color scheme, this track-focused yet road-legal supercar will surely make for an exciting track-day companion or as centerpiece to any supercar collection for any enthusiast out there! Place your bids now in the official listing on Bring A Trailer!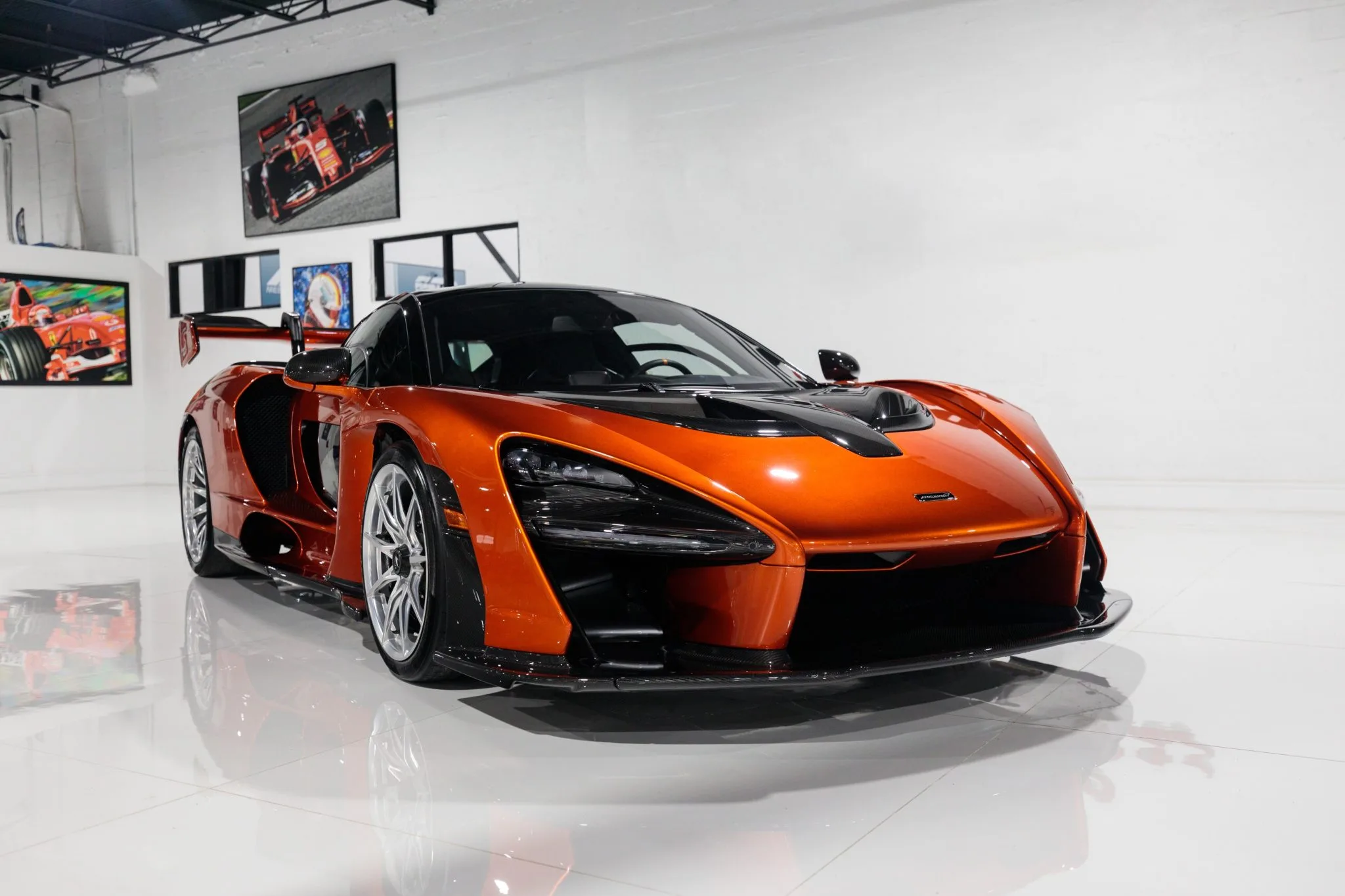 Note: All photos are courtesy of Bring A Trailer