In the world of supercars, Ferrari is an oft mentioned name. The Italian carmaker has a racing pedigree that is the stuff of legends, has some of the most extreme supercars and hypercars ever made, and has a certain way of finding ways to make their cars both sound and look special.
TheSuperCarDriver, a UK based review and comment channel on all things supercars, was recently offered the chance to drive a 2015 Ferrari 458 Speciale Aperta against a 2015 Ferrari F12 tdf. Both cars are owned by "Pete," a friend of the channel, and let's just say that the 17-minute long video is well worth the time.
Both cars are extremely special in their own ways, with both being limited edition runs.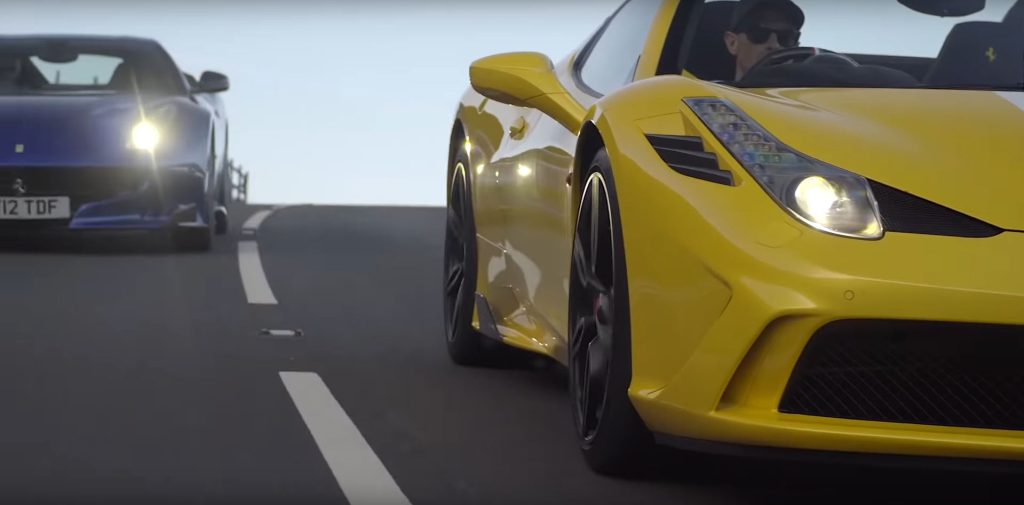 The 2015 458 Speciale Aperta was the last hurrah of the naturally aspirated V8 in a mid-engined Ferrari. Limited to 499 cars total, it was one of the cars that you had to be invited by Ferrari to buy.
As is prudent in the last version of something, Ferrari made the Speciale Aperta's V8 the most powerful in Ferrari history. Using 4.5 liters of displacement, the engine screams out 600 BHP and near as makes no difference 400 lbs-ft of torque. In a car that weighs less than a regular 458 Spider.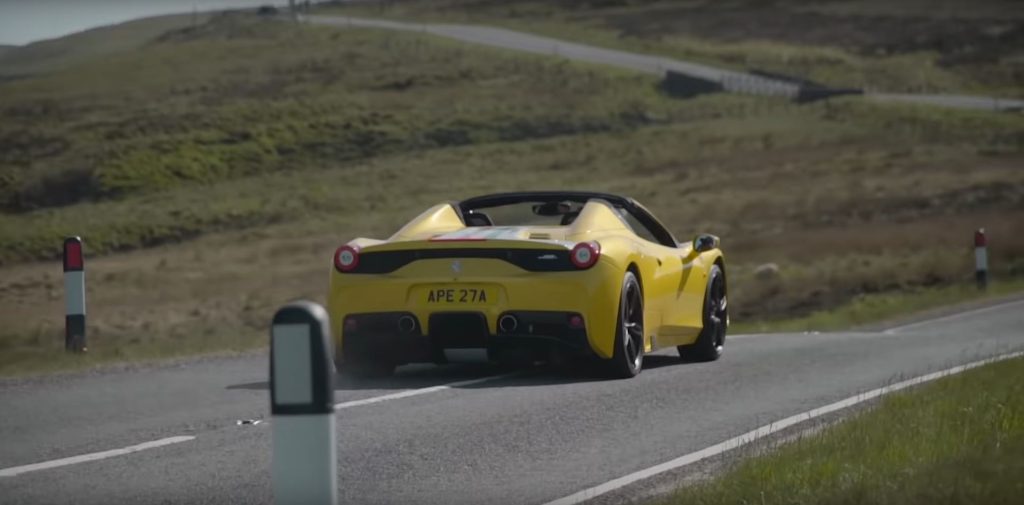 It also used a new weave of carbon fiber in its construction, which Ferrari celebrated by adding a mild blue tint to it to bring out the beauty of the weaving. When new, it was about $400,000 USD to buy one. Values now range nearer to $1 million.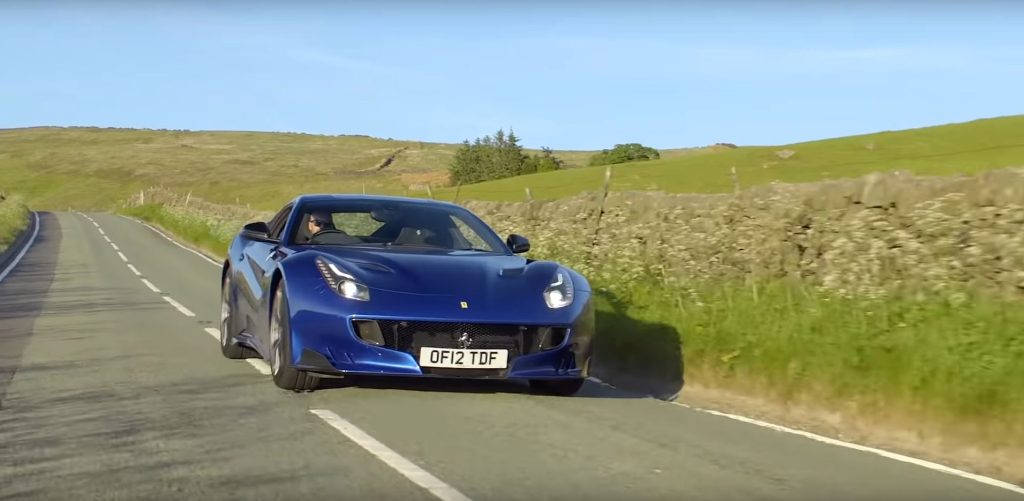 Against it, the 2015 Ferrari F12 tdf was another limited production car of only 799 units. Boasting a 6.3 liter V12 engine, the car punched out 770 BHP and 520 lbs-ft of torque.This was the most powerful V12 in the "regular" Ferrari lineup until the 812 Superfast.
To cope with the insane power of the engine, the car was hunkered down, had a complete once-over in terms of aerodynamics and stability, and had multiple active aerodynamic spoilers and flaps.
These active components would be used when the onboard computer detected it was the right time to deploy them, such as the diffuser flaps dropping down to interrupt the venturi effect under hard braking, and the active spoiler deploying during intense cornering.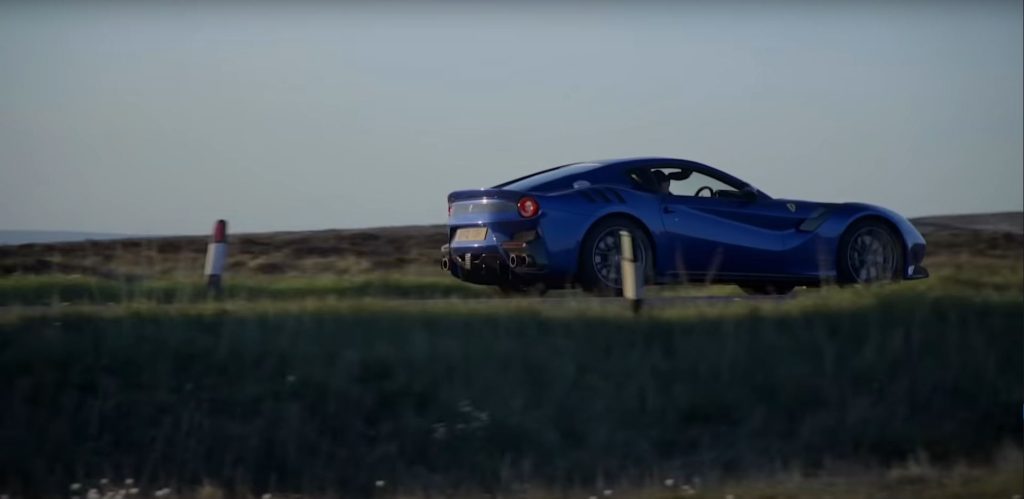 If this sounds eerily familiar to another V12 Ferrari, it's because most of the technology and aerodynamic bits for the F12 tdf came from what Ferrari learned while making the LaFerrari hypercar.
A cool half a million when new, the F12 tdf these days also commands over $1 million at sales and auctions.
To see both, going at speed, head to head, with plenty of engine noise and wide, sweeping shots, is just what the doctor ordered for a Thursday afternoon!