Tesla, love child of genius inventor and sometime inspiration for Robert Downey Jr.'s incarnation of Iron Man Elon Musk, has sent the internet and petrol heads into a spiraling frenzy. How? Word has leaked that the electric automaker is working on a new roadster. But that is only the tip of the iceberg. Could this next generation Roadster be Tesla's first supercar/hypercar?
Well if artist Khyzyl Saleem has anything to do with it, the answer is a very enthusiastic yes. Saleem who is a concept artist at EA Games did nothing to hide his love of all things Elon Musk. And recently the designer put pen to paper to imagine just what a supercar would look like in the very forward-thinking minds of the Tesla folk.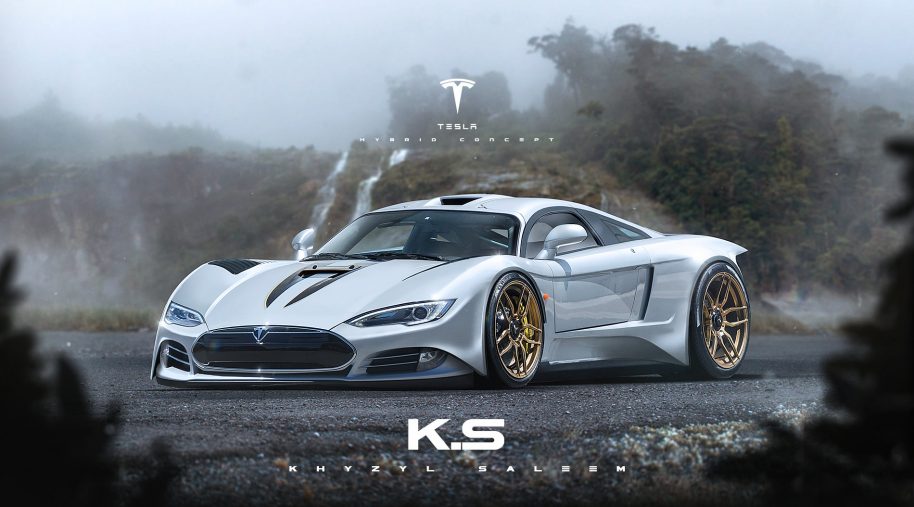 "Tesla doesn't really have any supercar shaped vehicles. So I wanted to try to imagine what one could look like." Saleem says.
So get acquainted with the Tesla R45. Saleem imagines an AWD vehicle, powered by a hybrid motor. The silhouette and DNA would be similar to a Saleen S7.
"It could be AWX, or have a complex drivetrain and suspension system. Who knows…"
As for Tesla, has Musk gotten wind of the design? No word yet. But Tesla has cheekily hinted at a new Roadster for 2019. That leaves a crush of concept car shows between now and the opening quarter of 2019 for Tesla to unveil just what sort of supercar magic they've got brewing under the hood.