When Acura first announced that they'd be producing a Type S version of their newly reimagined Integra model, it was hard to picture exactly what that might've looked like.
Honda and Acura enthusiasts know what the Type S badge stands for, and while fanfare was certainly generated from this, there were plenty of groans around the world when it became clear that the Integra Type R wouldn't be returning.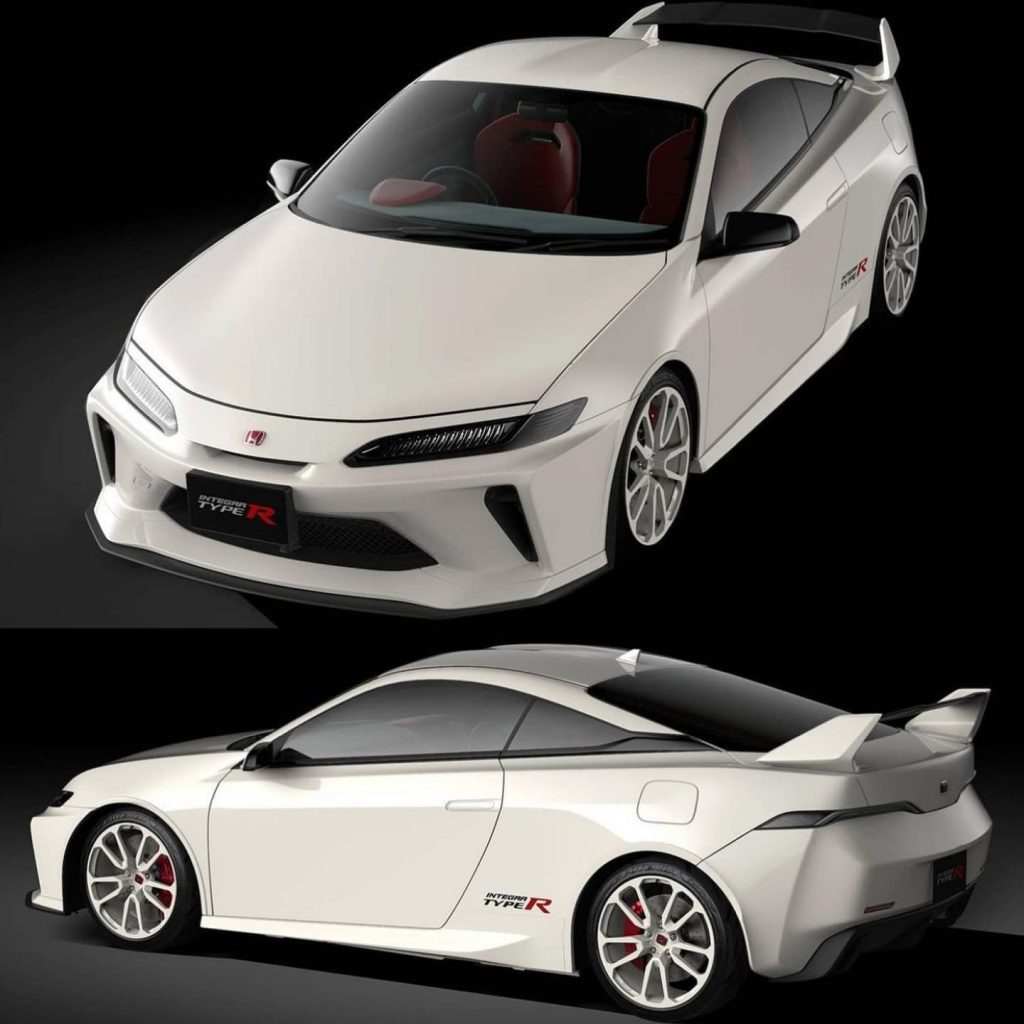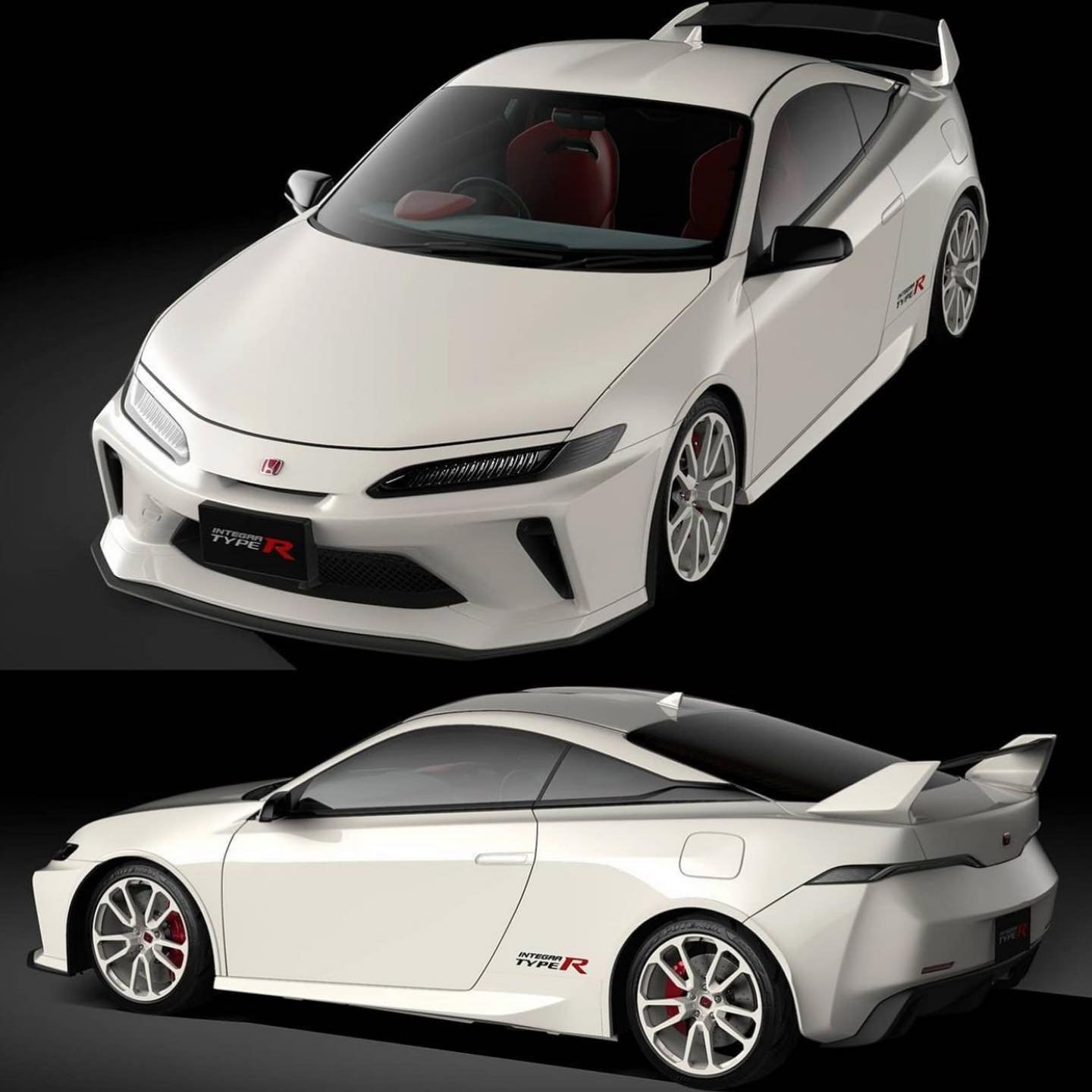 At least, not yet. Although it looks like the overseeing marketing department has decided to reserve 'R' for Honda and 'S' for Acura, so it seems like the aforementioned is highly likely to remain the case.
The Winning Formula
Nevertheless, it was certain that the new Acura Integra Type S would top the model range as the highest performing and most expensive version.
It was, however, always going to be a question of whether the new ITS would turn out to be a performance version of the base Integra, which has not been particularly well received—or a luxury version of the Honda Civic Type R, which tops many pundits' car of the year lists.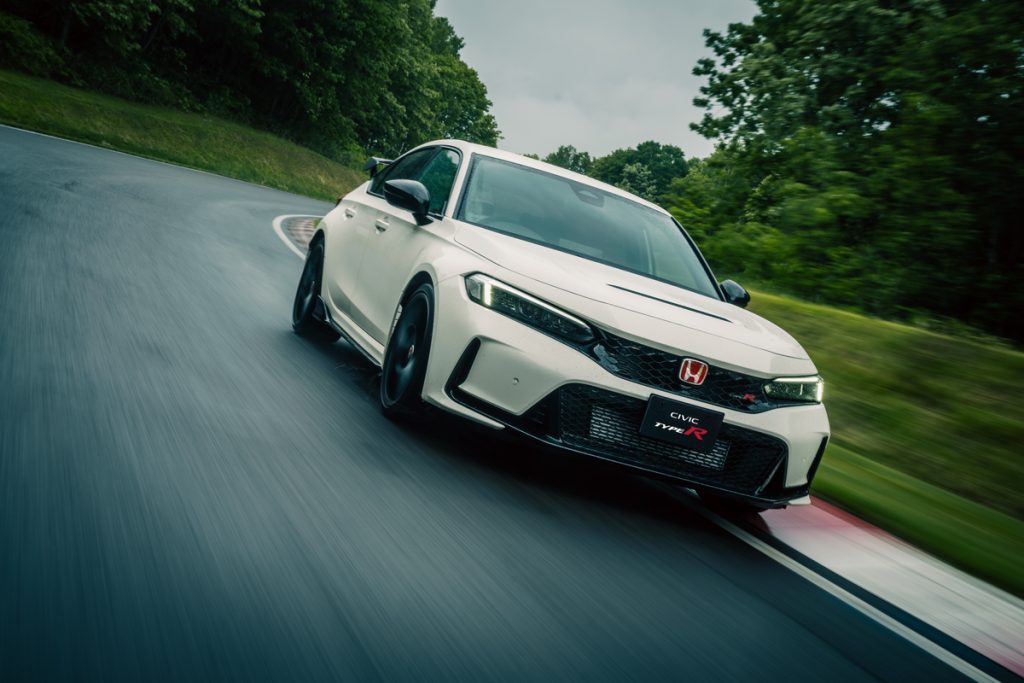 To almost everyone's relief, I would say, it turned out to be the latter. At each extreme, both conceptualizations of the car are distinctly different and I'm sure the target demographics for both the ITS and CTR have almost complete overlap. Imposter syndrome is a good thing in this case.
When Badge Engineering Goes Well
If we're being honest here, Honda—or Acura, depending on which angle you're looking at it from—has been at the top of the "badge engineering" game for a while. Often frustratingly, and almost to disingenuous lengths at times, it has to be said.
See: Honda Civic/Acura CSX, Honda Accord/Acura TSX, Honda Pilot/Acura MDX. The list goes on.
But if there was a Honda car any enthusiast who would be a-ok with slapping an "A" badge on and calling it a day—after sprinkling on the quintessential luxury fixtures, of course—it would be the new Honda Civic Type R.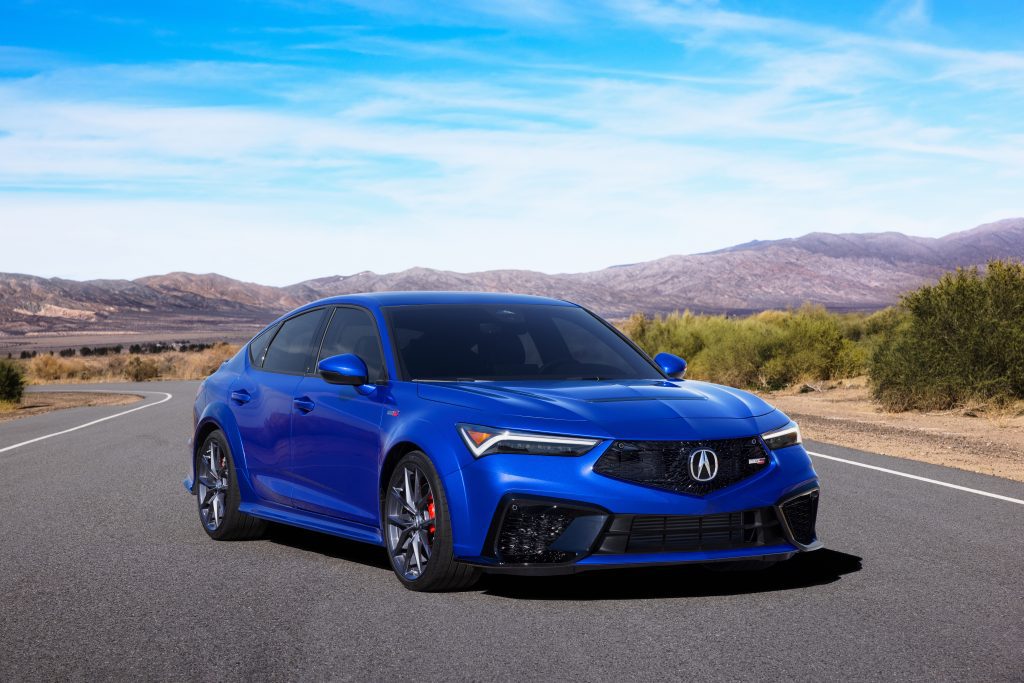 They've done just that, but have gone to great lengths to ensure that the ITS is notably distinguishable from the car it's based on and can also stand on its own merits.
Same Philosophy, Slightly Different Tactics
This "badge engineering" we've been speaking of has all been performed in places you wouldn't be able to see at a cursory glance, and that's a really good thing. Afterall, it's the bones of the new Civic Type R which make it such an amazing car, so it would've been counterintuitive to make any changes there.
Recent events (captured below) have confirmed just that.
While the Honda will surely be positioned as the overall performance benchmark between the two, there's no reason that the Acura/Type S derivative would (or will, should they do a 'ring attempt for it) be too far off those metrics.
Performance & Chassis
It's the same turbocharged K20C1 engine powering the Acura Integra Type S, though it's been claimed to produce an extra 5 hp over the CTR. In total, the ITS produces 320 hp, 310 lb-ft of torque and is mated to a slick 6-speed manual transmission.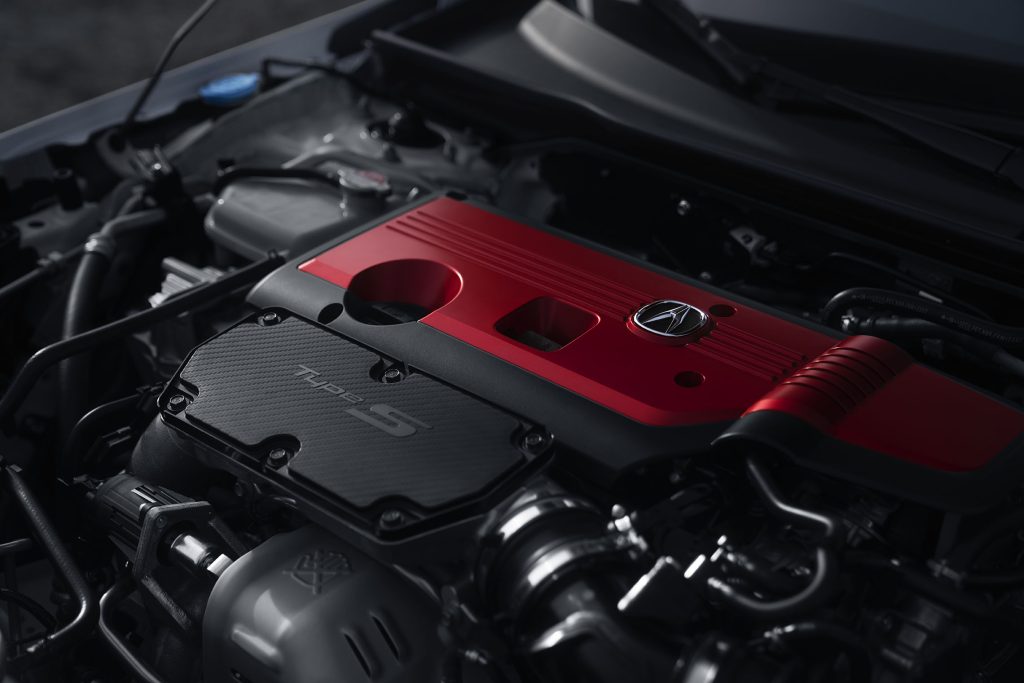 This is unlikely to be perceptible in any meaningful sense when it comes to driving dynamics and is mostly just good material for salespeople and marketing brochures. If anything, the extra power advantage would be eaten up pretty quickly by the heavier ITS, which also weighs 31 lbs more than its Honda cousin.
Chassis, yes, that's virtually identical as well, and that's probably the best thing the ITS has going for it. That means that suspension parts are not only interchangeable with the new FL5 CTR, but the previous gen FK8 CTR as well. This is particularly welcome news for tuners and track go-ers—the bigger the parts bin, the better.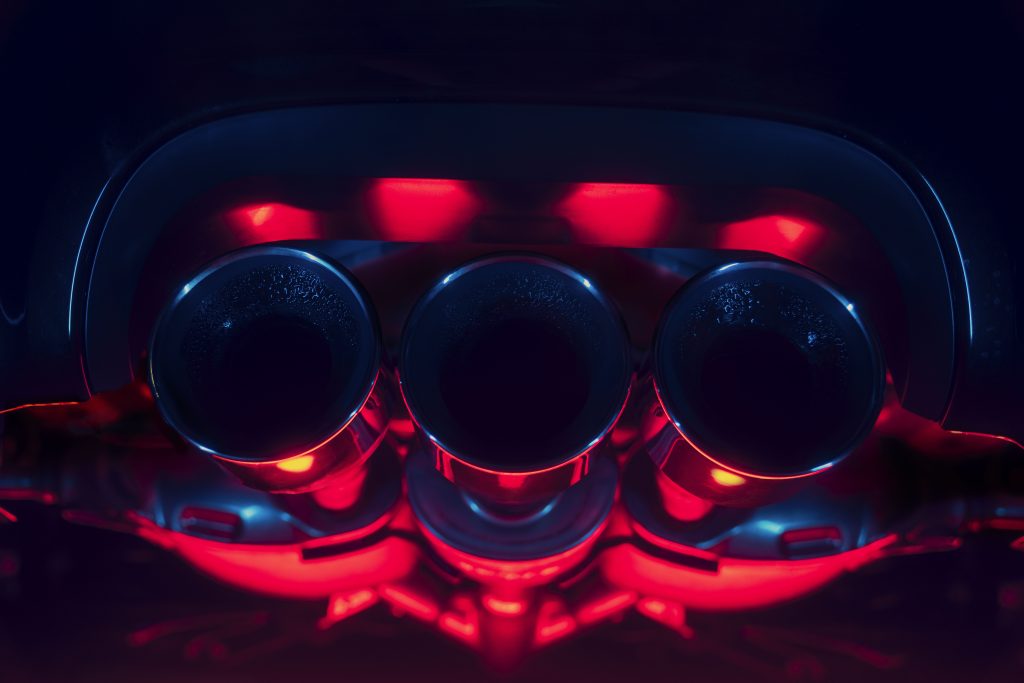 To what lengths, if any, Acura would have gone to dampen any rawness from CTR, remains to be seen in a long-term sense. Other than possibly a quieter cabin, I can't see how it would be any softer around the edges than the car it's based on. This is especially apparent with Acura stating that they've modified the exhaust from the CTR, which now produces a more exotic "crackle-and-pop" exhaust note (this is also where the extra 5 horses comes from).
Overall, the Integra Type S is a legitimate, essentially like-for-like alternative for the frustratingly difficult to obtain CTR, with the only real differences being a matter of visuals and comfort/convenience amenities.
Exterior & Cabin
In terms of outward appearances, the ITS certainly sets itself apart with its unique silhouette and fascia, building upon the base Integra's design cues rather than trying to be a CTR copycat. Components such as the headlights, front grill, and taillights are undeniably Integra, or at least un-Civic-like.
Compared to the CTR, some of the most notable and unique differences include the absence of a big rear wing—the Integra is in fact, wingless—and wide fender arches which give it a more pronounced and aggressive stance. In my opinion it's actually a little more busy looking, and rather ironically, has a "boy racer" image closer to that of the FK8 (the lack of a giant rear wing prevents things from getting near those levels, though).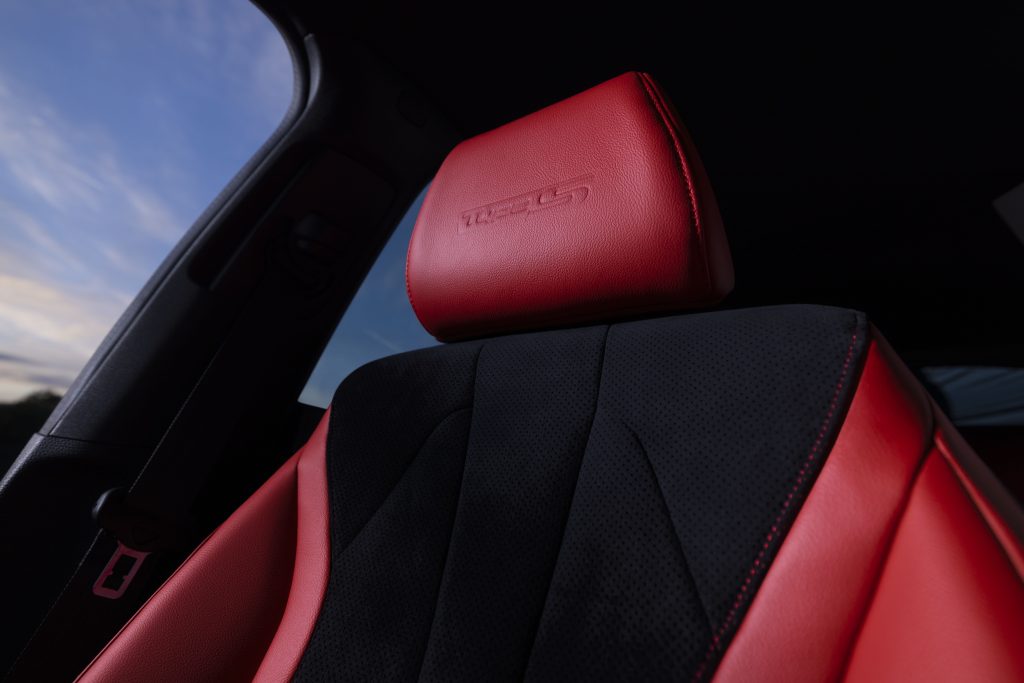 In the cabin, a pinch more of the "badge engineering" pixie dust would've been preferred, especially when it comes to the front seats. The Civic Type R has beautiful bucket seats with harness compatibility, while they went the easy route with the Integra and simply reupholstered the base car's headrest-style seats.
It would've been better if they just borrowed the CTR seats, ditched the red for black, and bolted them in the ITS. Yes, this ultimately would have been just as lazy, but therein my point has also been made.
Other than that, I think they got it all-right, and everything else is basically on par with what you'd expect from a slightly more luxurious version of the range-topping Civic. It's a Civic Type R Touring version that happens to don the Acura badge, if you will.
Verdict
If the new Acura Integra Type S was a person that just walked into a crowded room, I'd be giving it a very friendly, albeit lukewarm reception. In a perfect world where we get to choose between the two, it's the CTR all day for me. Its minimalism is more befitting of the overall philosophy, and there's just something about the "Type R" moniker that can't be trumped when it comes to anything Honda/Acura.
The ITS also won't appeal as much to those who are looking at things from a performance-per-dollar perspective. However, it would be attractive to buyers who don't mind paying extra for more comfort/convenience tech and a bit more luxury—and perhaps the Acura badge, if that even means "better" to anyone these days.
Or, could it be a reasonable alternative for those who are way down the pecking order in purchasing a new Civic Type R? Either way, the Integra Type S is special enough to appeal to the crowd it was intended for. Diehard Honda/Acura enthusiasts will be fervently looking to get their hands on one based on its standalone merits, and it being basically synonymous with the CTR was never going to hurt its case.
Official Acura Newsroom Press Release
Image Gallery
Video Gallery