We all know the Audi R8 and the Lamborghini Gallardo shared a lot of items in common, especially when the Audi R8 also got the V10 engine as an option next to the 'standard' V8 powerplant, and when Lamborghini released the Huracán in 2014, it only took a year more for Audi to come up with an improved R8 in 2015, and while many consider both cars to be the same, nothing could be further from the truth, a V10 Lamborghini and a V10 Audi R8 are still totally different cars, and not only because a comparable age and miles Huracán is usually about $50,000 more expensive when compared to an Audi R8 V10, but also the entire experience is setting them apart even further.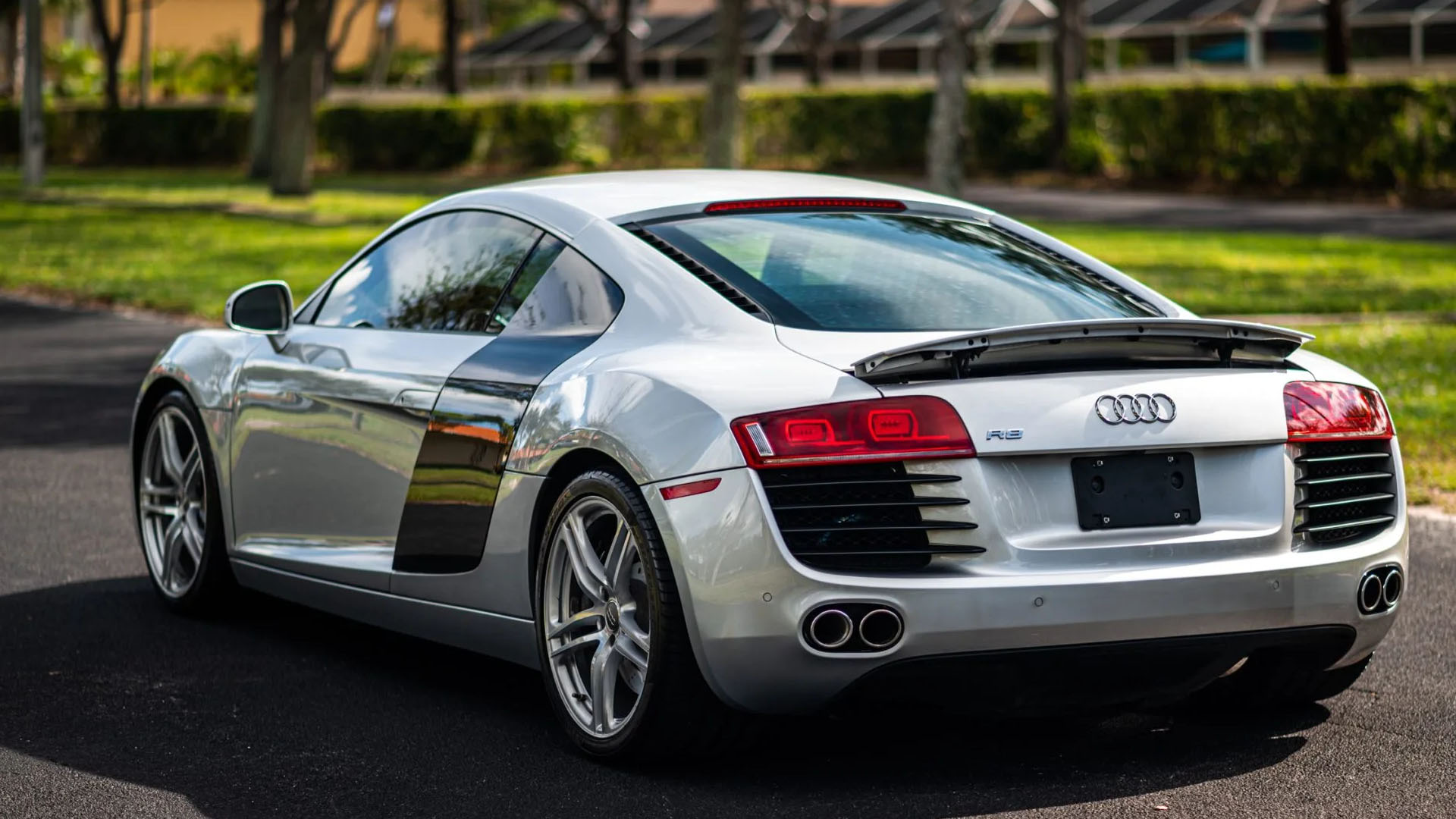 And that experience already begins when you pull up in an Audi R8 somewhere, sure it will draw some attention, depending on which part of the world you are driving in your Audi supercar, but when you pull up in a Gallardo or a Huracán, you'll get a lot more attention right from the start … now it all depends on what you are looking for, some people love to be the center of attention, other like to stay a little more under the radar, in case you don't crave attention every second your out in your supercar, the Audi R8 is a great option for you.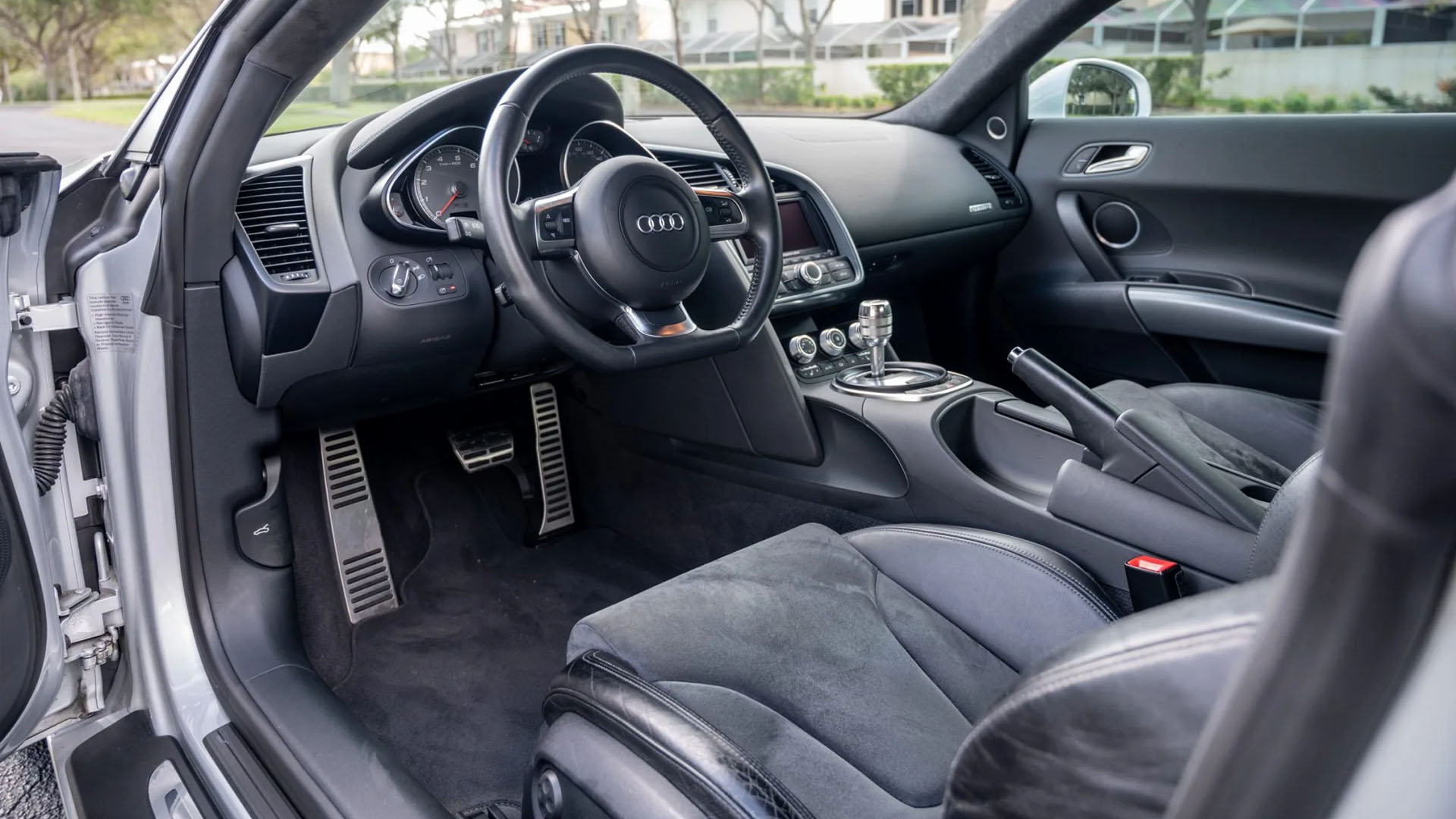 But there is more, inside the Audi R8 you'll have a lot more space, and if you opt for the regular seats, you'll be a lot more comfortable too, the suspension isn't as harsh as you'll find on the Huracán, and neither are the seats, even the standard Lamborghini seats and suspension might send you to your back specialist after a few hours of driving, now that is all relative naturally, I know several Huracán owners that love to drive their car for hours and get out of it as fresh as a daisy, but other really rave about how comfortable in comparison the Audi R8 is, and don't even think about the early carbon fiber lightweight sport seats in the Lamborghini V10 models, they are hard, really hard, some owners actually have a small pillow with them on a long journey inside a 'sports' version of their Lamborghini.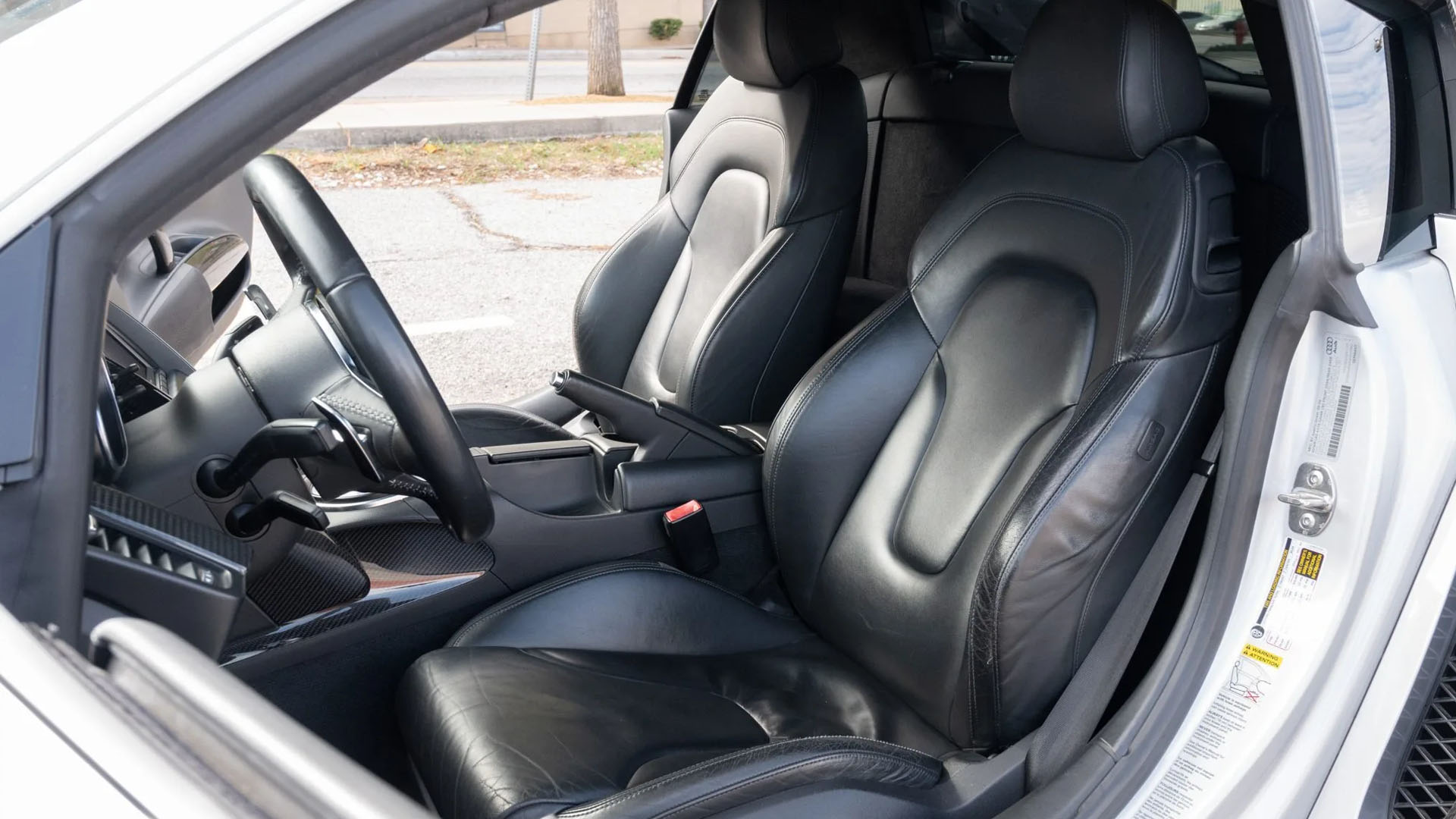 So getting into real supercar ownership on a rather tight budget might have you looking at an Audi R8, preferably an earlier generation V8 model, like the 2008 Audi R8 Coupe that is currently being listed on BringATrailer, with a few days left on the auction, the bidding is only up to about $35,000 at the time of writing, now I'm sure that will rise before the hammer comes down, but it won't reach the usual prices for a Lamborghini Gallardo from 2008, and I've spoken to owners that have driven both the V8 and the later V10 version of the Audi R8, and some even prefer the sound of the V8 engine compared to the more 'whining' sound the V10 makes, but again, that is a personal preference.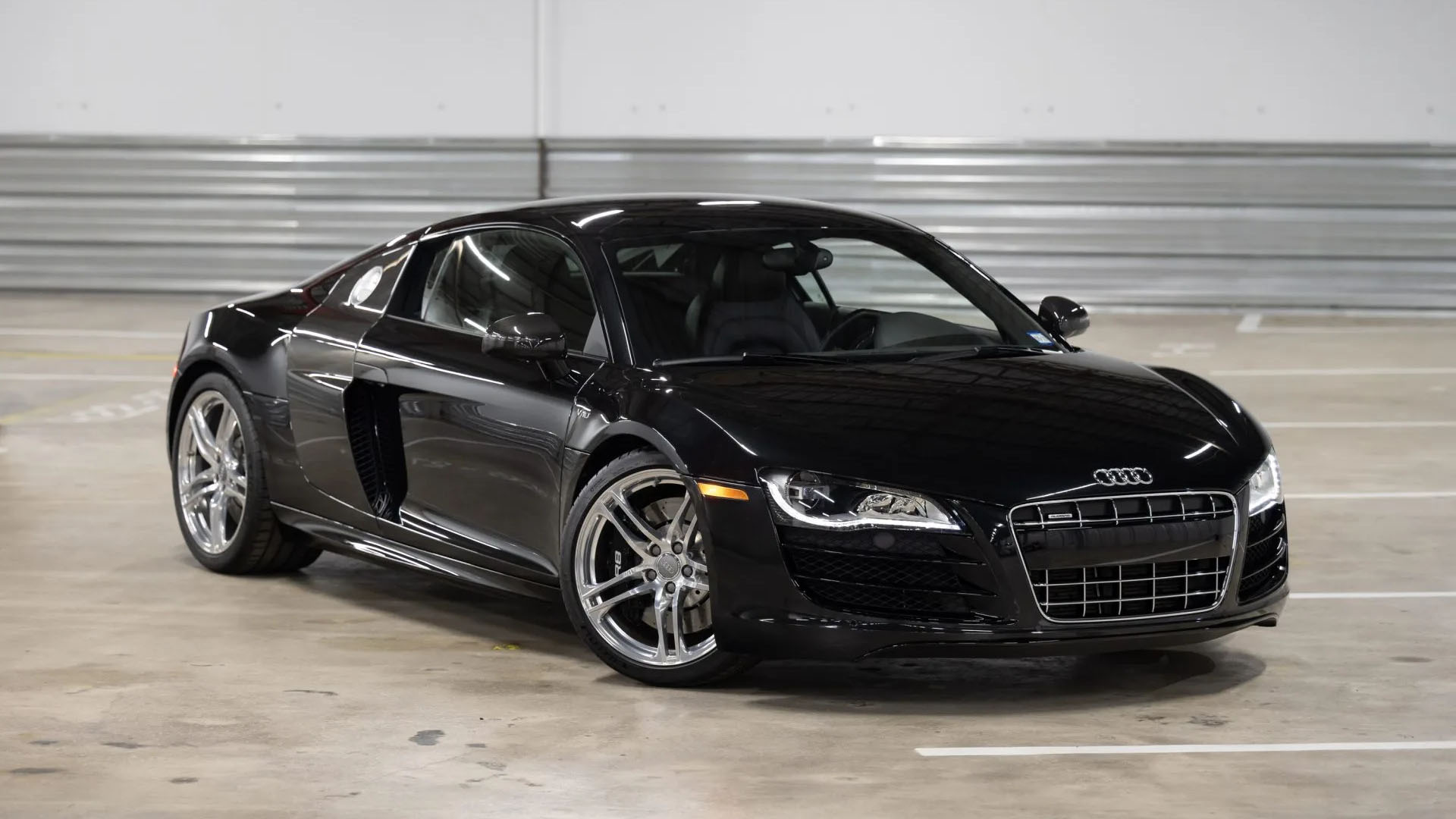 But just in case you prefer a more recent model year Audi R8, and a V10, you can opt for the 2010 Audi R8 V10 Coupe also listed on BringATrailer right now, but this one being a six-speed manual is already up to $110,000 now, with six more days to go, while another 2010 Audi R8 V10 Coupe ends in 2 days with a high bid of just $70,000 at the time of writing, but those are all pre-2015 models, so if we take a look at the listings that have been sold already, you'll notice a serious price hike for the later model V10 version, you'll quickly be around the $150,000 and more mark, while pre-2015 V10 Audi R8 tend to be below $100,000, while the V8 models, especially those with an automatic gearbox are only about $70,000, even for a Spyder model if you're into convertibles.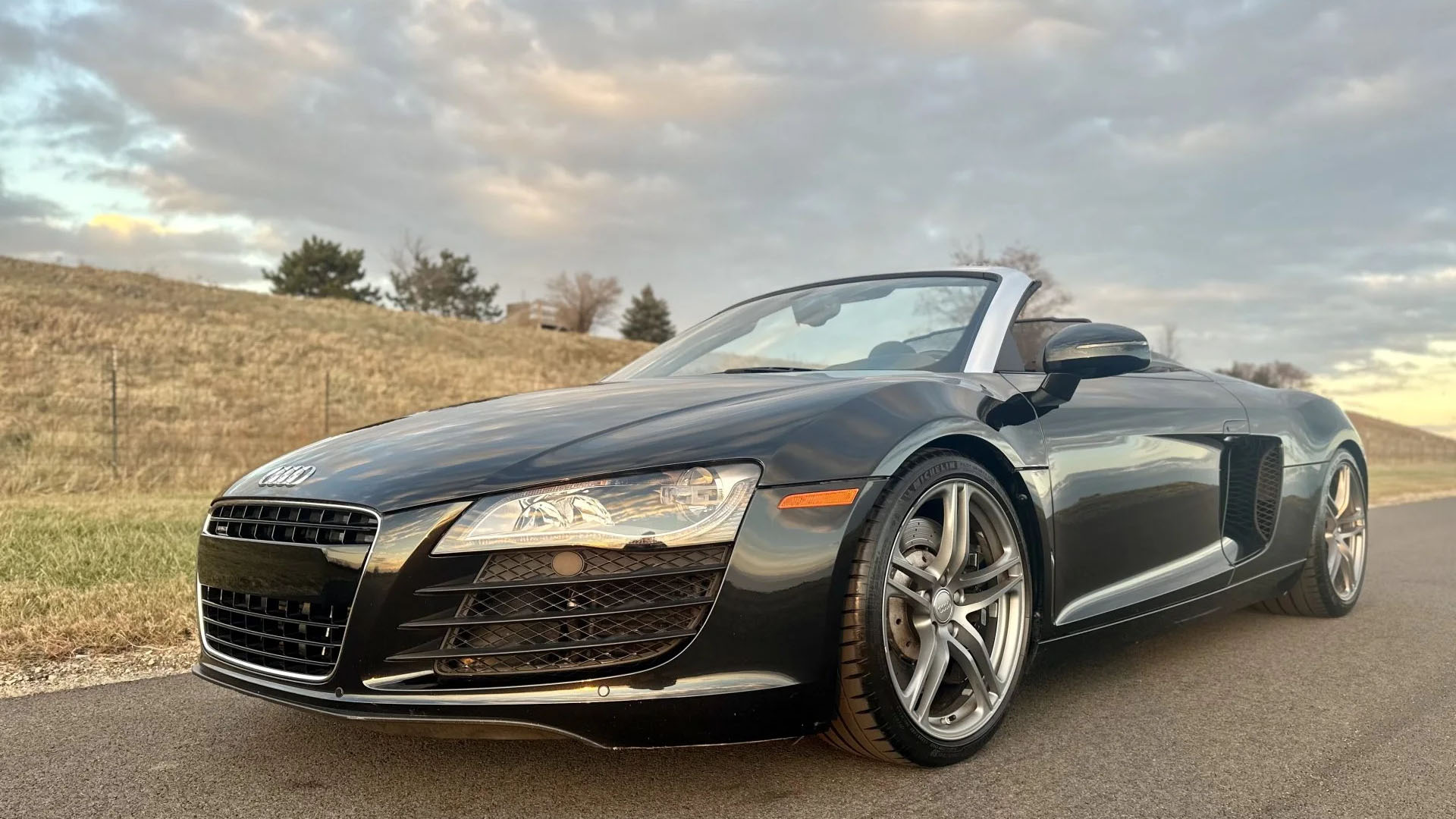 So if you're looking to have a really nice, rather reliable, modern supercar that won't bankrupt you from day one, you might want to look into acquiring an Audi R8, possibly the earlier V8 models, and if you have a slightly larger budget you can opt for a 2015 Audi R8 V10, you'll pay more, but you'll end up with more car too, whichever you go for, the Audi R8 is an amazing value for money when it comes to looks, power, and performance combined with relative comfort and reliability, but make no mistake, this is still a supercar, so if maintenance hasn't been done correctly, the repair bills can rise significantly, just make sure to do a PPI, a Pre Purchase Inspection on any supercar you are interested in.