We've published the story on the impressive Bentley Continental GT Speed a while ago, a little after that we even put the story on the Continental GT Speed Convertible online, and as far as we know there hasn't been a customer car delivered at the time of writing, but Bentley is track testing their GT Speed ferociously it seems, and part of those tests are meant to be able to fine-tune the amazing chassis Bentley is using on the GT Speed version, they call it 'The most advanced Bentley chassis yet'.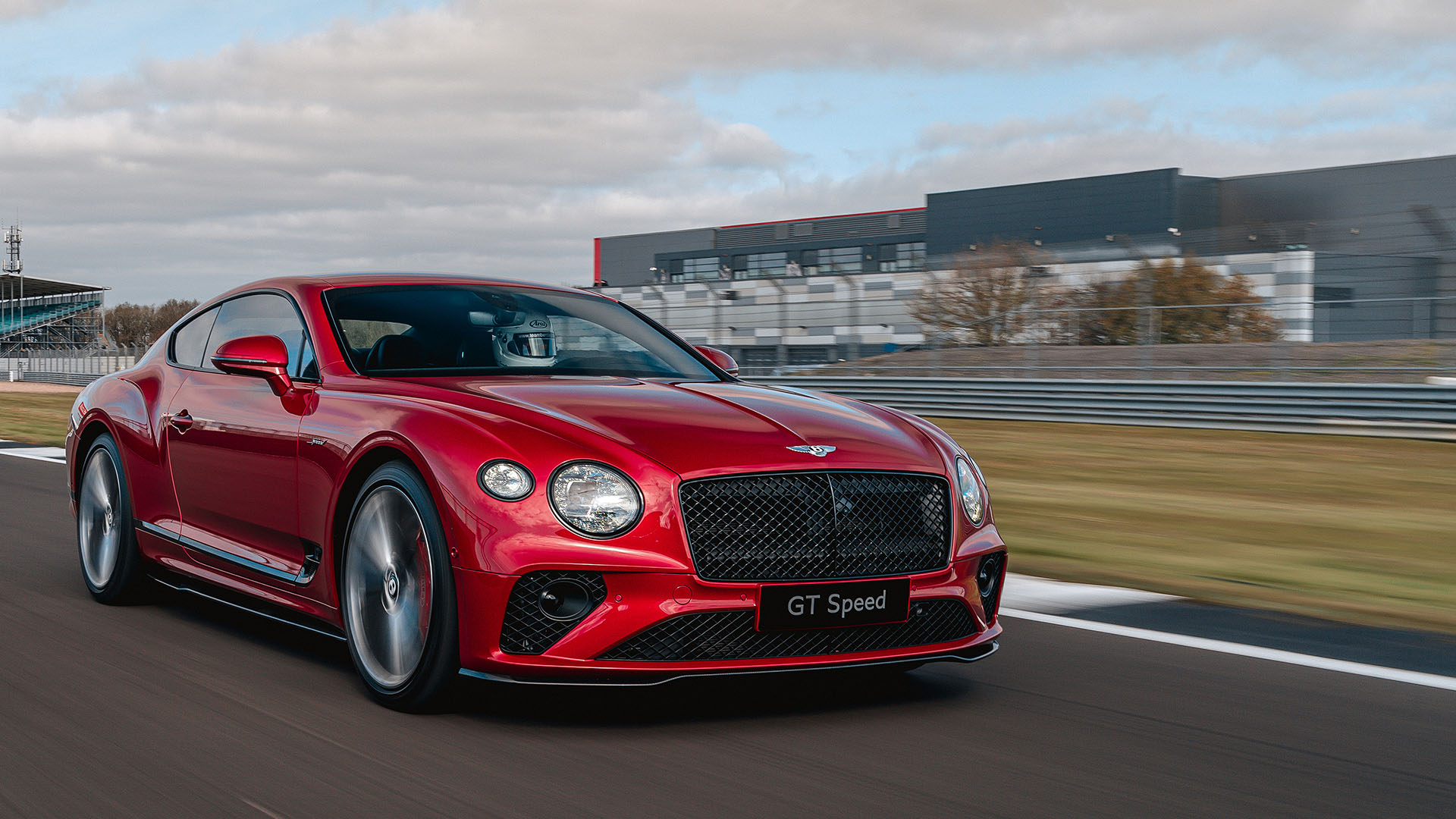 A Bentley is known for being luxurious and comfortable to drive, but their Continental GT Speed is also fast, very fast … and making a car that's in the supercar league also a GT, Gran Turismo, isn't as easy as it sounds, so Bentley had to develop a new chassis for this top of the line two-door luxury GT, in comes the Bentley Dynamic Ride and their three-chamber active air suspension with adaptive damping, add the 440mm carbon-ceramic brakes (an option that shaves 33 kg from the overall weight) and you end up with a very impressive car made in Crewe.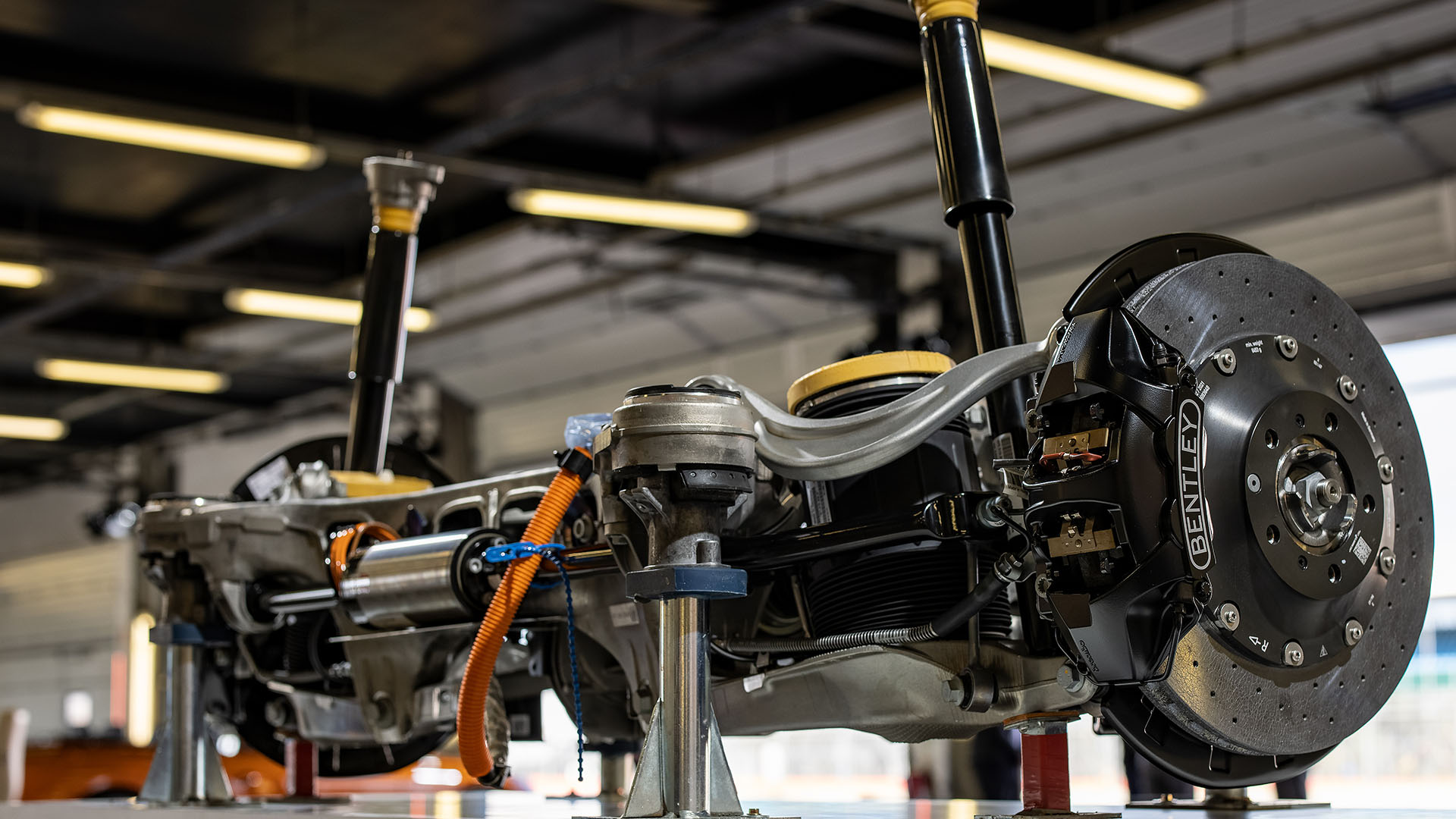 The Bentley Continental GT Speed comes with a four-wheel drive, but depending on the mode set by the driver the emphasis can shift more to the rear wheels, for added fun while driving. Both 'Bentley' and 'Comfort' driving modes come with a nicely balanced setting to the front and the rear wheel, but the 'Sport' mode sends more power to the rear wheels only, which happen to steer too on this model, the Bentley Continental GT Speed comes with all-wheel steering.
The All-Wheel Steering on the Bentley Continental GT Speed can move the rear wheels by up to 4 degrees, the steering combined with Bentley's Dynamic Ride and the electronic limited-slip differential offers a level of agility never seen before on a Bentley road car, when you opt to turn off the ESC, the mechanical grip and inherent balance of the GT Speed becomes apparent, allowing a driver-focused experience previously only found in the famous Bentley race cars.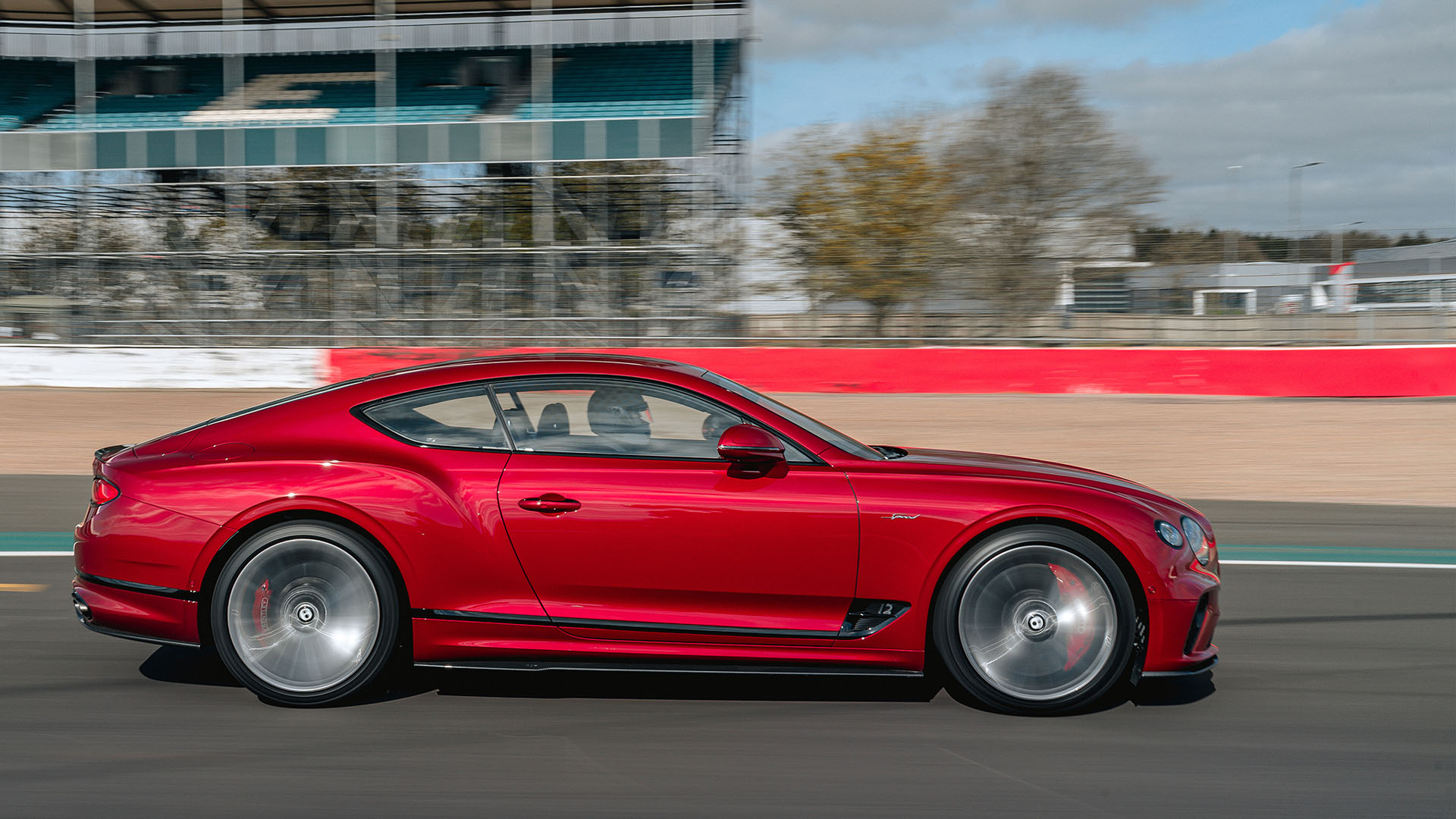 The eLDS, or Electronic Limited Slip Differential is a first for Bentley on their Continental GT Speed, can shift up to 36% of the 900 Nm of torque to the front wheels in either 'Bentley' or 'Comfort' mode, if the driver switches to 'Sport' mode this figure is limited to 28% to have more Torque on the rear wheels for a more dynamic driving experience.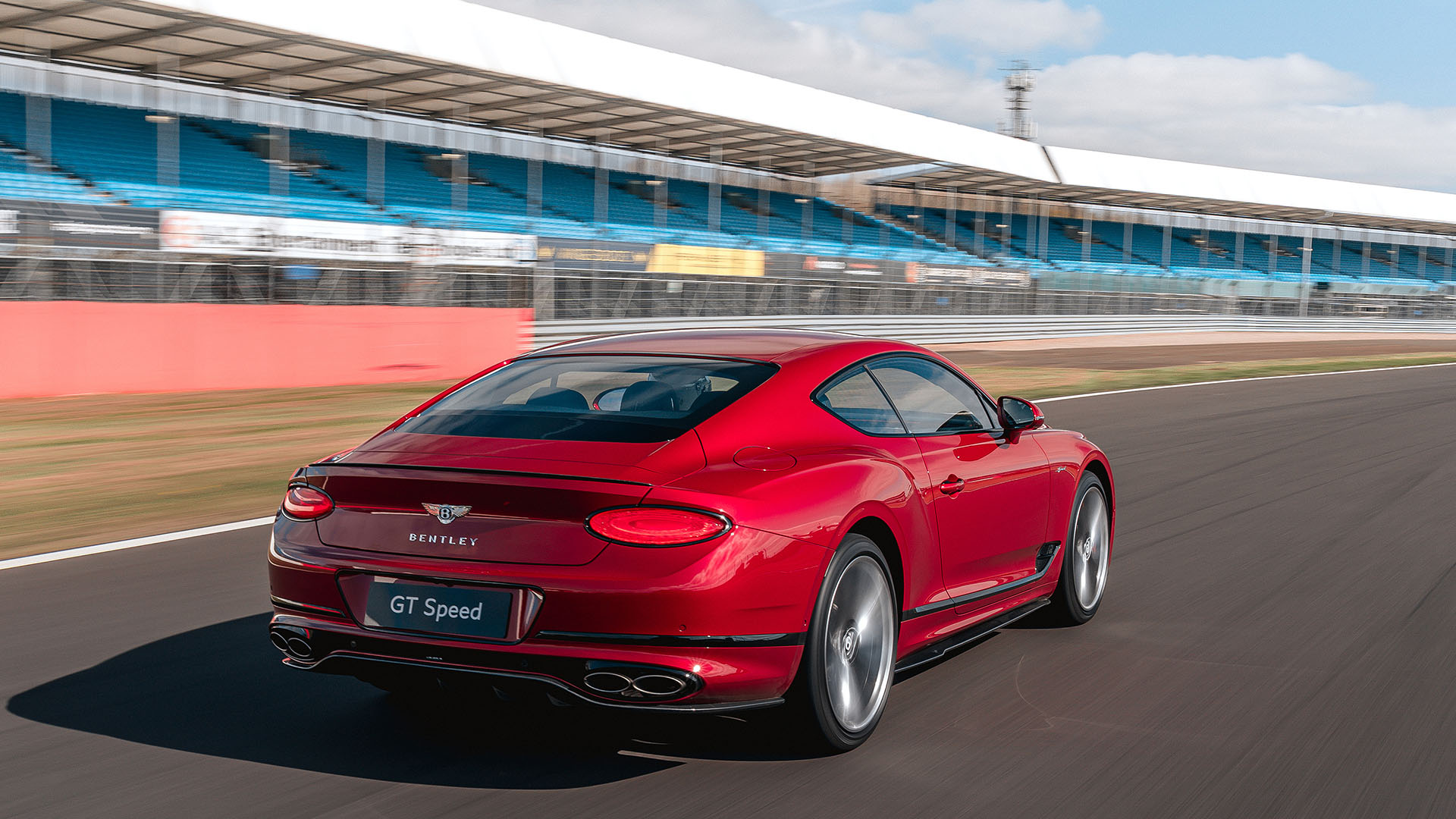 It seems Bentley really wants to offer the owner of the new Continental GT Speed an innovative experience when it comes to earlier Bentley cars, more driver-focussed, while still offering the trendsetting level of comfort and luxury owners have come to expect from their Bentley.