Back in 2020 famous hypercar make Bugatti unveiled something really special … La Bolide. A design exercise from the Bugatti Atelier to show what they could do if they had a brief to design the best, fastest, no-bars held hypercar that had to adhere to no regulations whatsoever … neither for the road nor for the track, the result was the most radical-looking Bugatti ever with a massive power output of 1825 hp.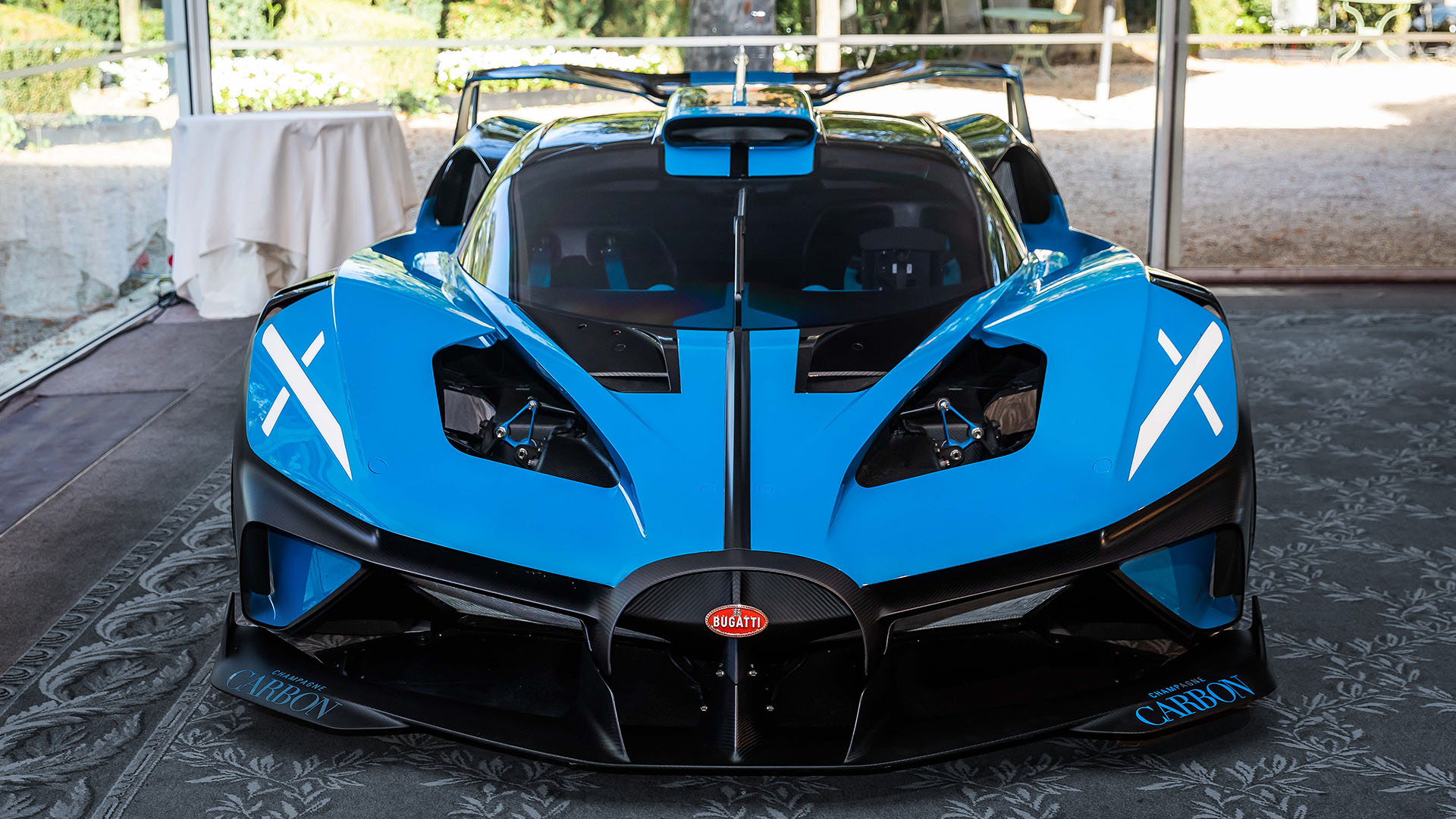 But La Bolide was a design concept, fully driveable, but just a test mule for a 'what if' question … until Pebble Beach 2021, when Bugatti Automobiles S.A.S. revealed they would turn the La Bolide into a limited edition production car, still track-only, but at least some high-net-worth individuals would be able to obtain the best of the best from the Bugatti Atelier in Molsheim.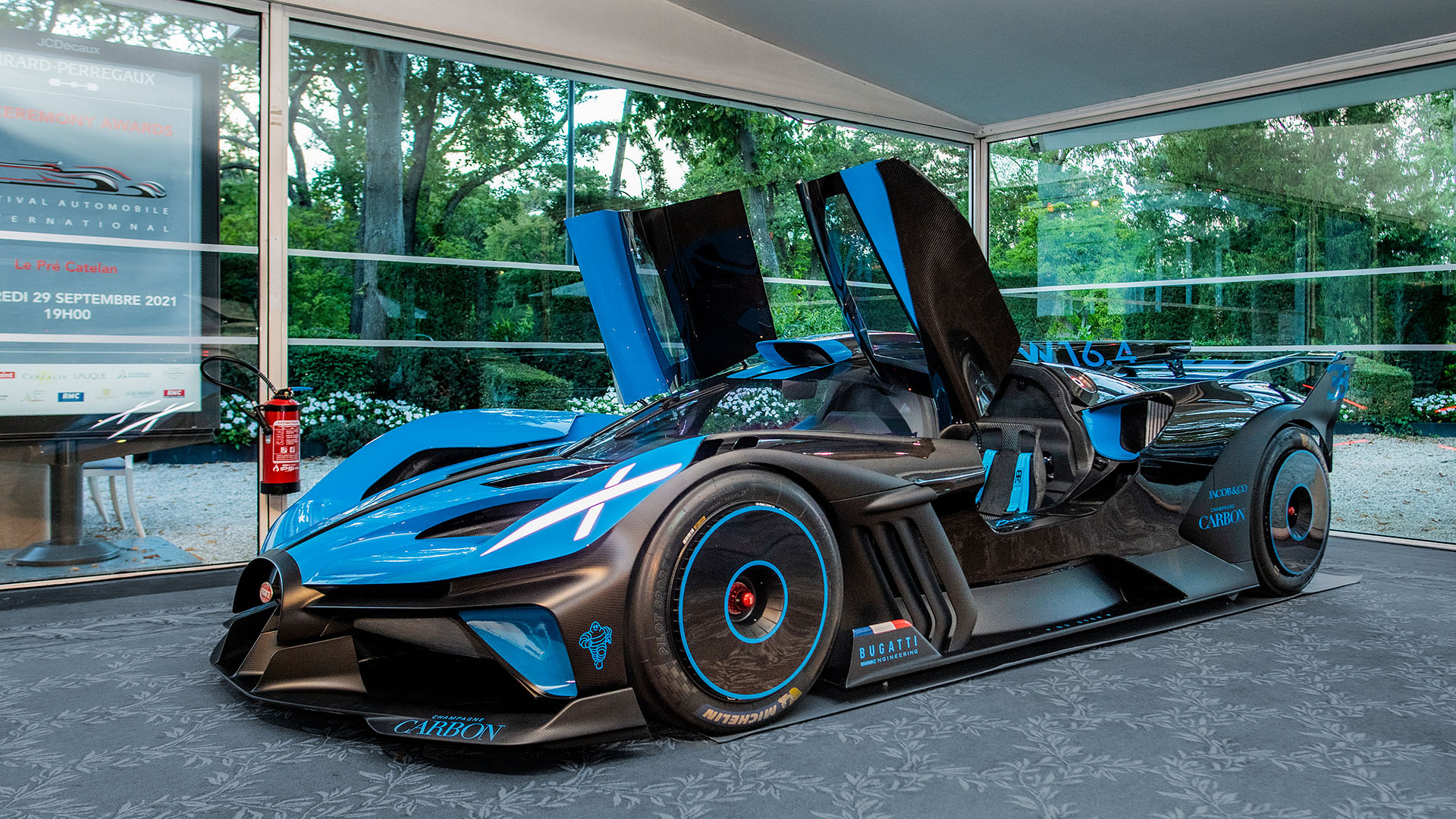 Only 40 units of the Bugatti Bolide will be made for the entire world, and chances are that by the time you are reading this, all of them are sold out already with a price set at €4,000,000 before taxes, that's about $4,700,000 in the United States of America. Power comes from the famous W16 engine, which on 110 Octane racing fuel is capable of 1,850 PS, but it seems the production version will be set to 98 RON fuel, which compromises power to 'only' 1,600 PS, keep in mind this Bugatti comes with a monstrous torque output of 1,600 Nm at just 2,250 rpm … that will rip up the pavement for sure.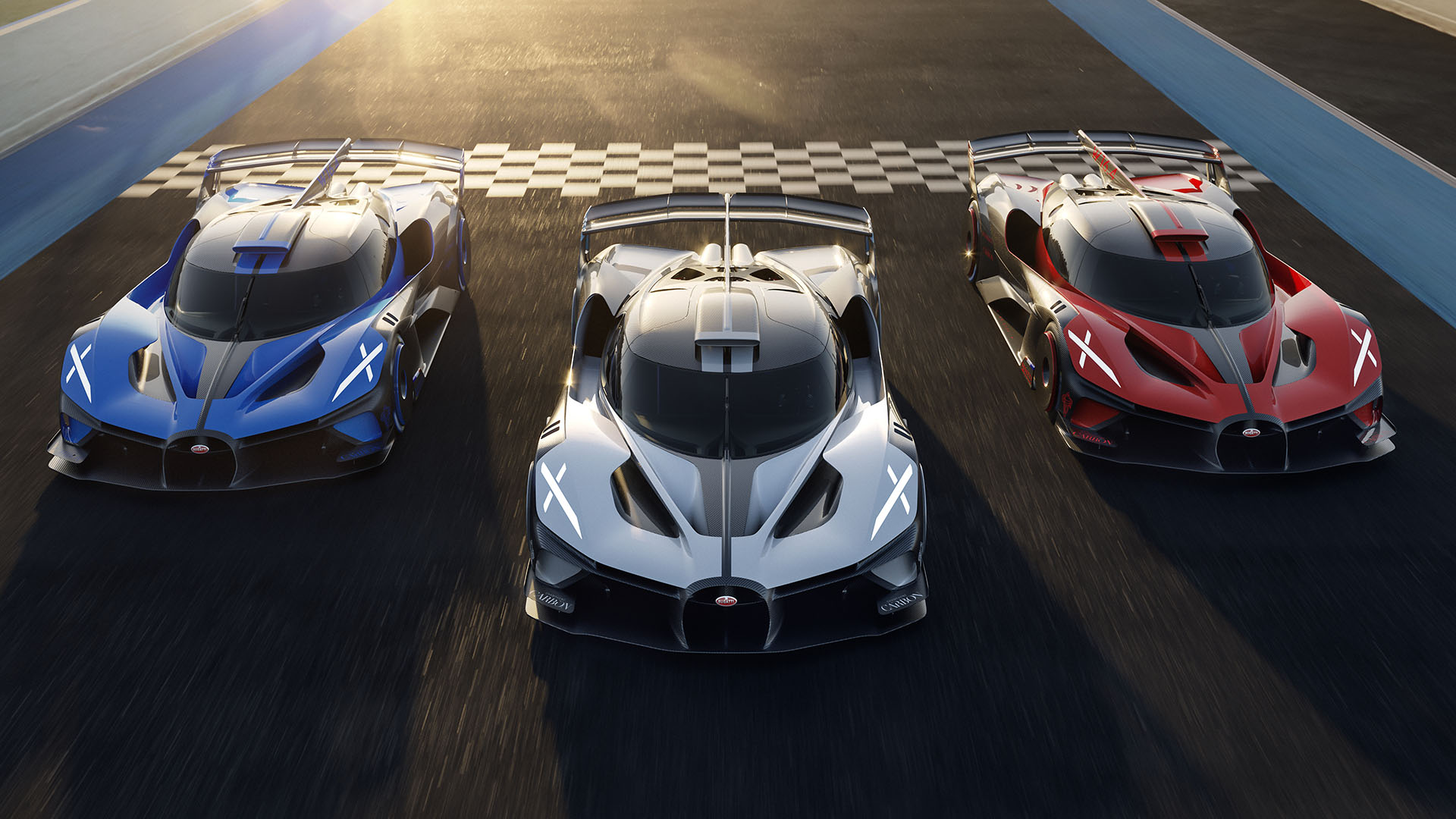 At the 36th Festival Automobile International de Paris, an expert jury comprised of design professionals selected the La Bolide from Molsheim as the world's most beautiful hypercar, taking the victory in the 'Hypercars' category by a substantial margin, among a total of four finalists. "It's an honour for us that the resulting design has won such a highly coveted award, voted for by experts in our field. Praise must go to the entire design team, each dedicated to their craft in harmonizing and perfecting all aspects of the Bolide's design during an innovative four-months, purely digital process" explains Bugatti Design Director Achim Anscheidt.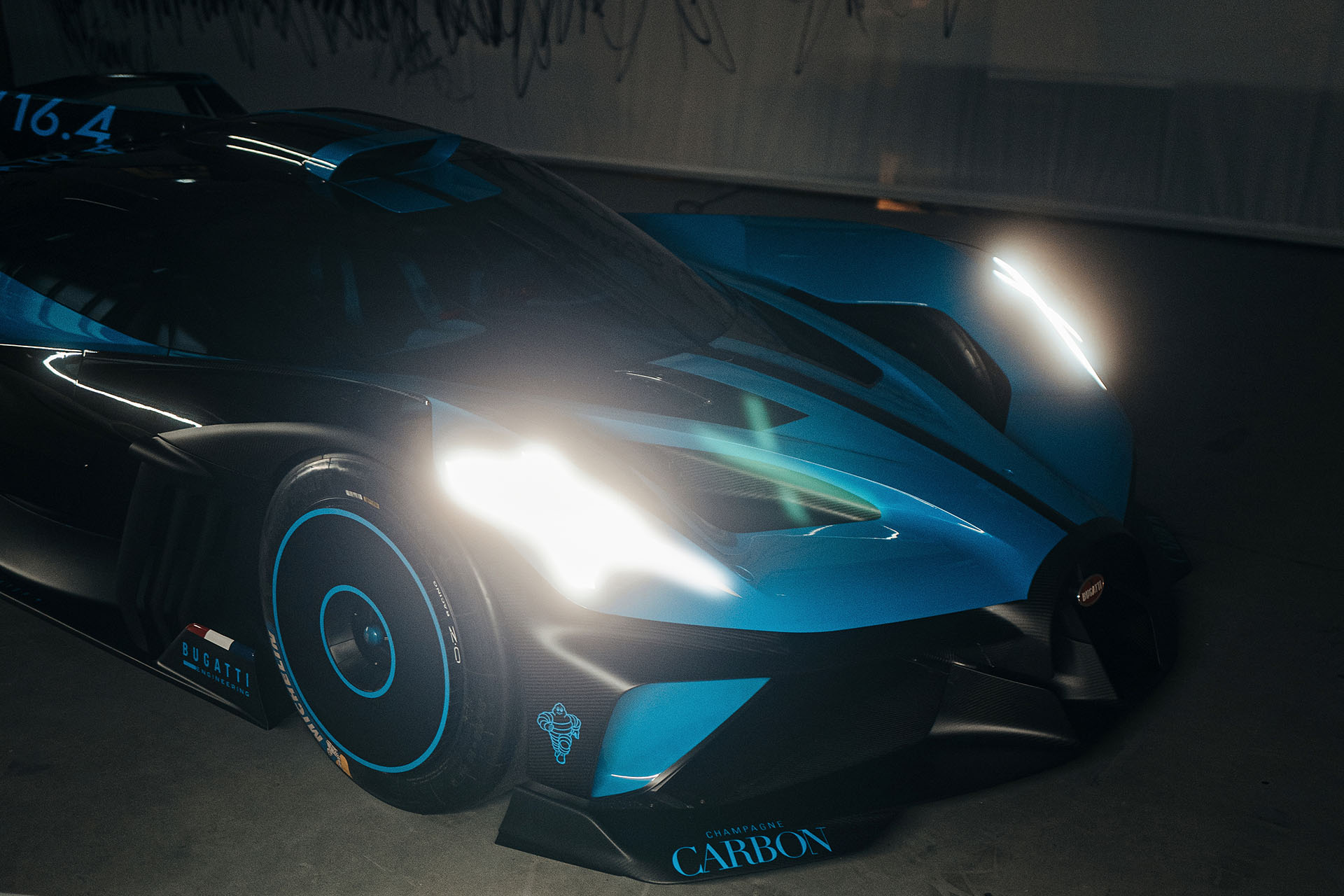 It will take the development team at Bugatti three more years to create a production-ready version of the current experimental concept, but they promise the final car customers will be receiving by 2024 will be very close to the prototype we can admire today, with very few changes, technically or visually. The intention is to optimize the areas of design, aerodynamics, quality, and safety for a production version of the Bugatti Bolide with a weight of just 1,450 kgs to achieve a weight-to-power ratio of 0.9 kg per PS when 98 RON gas is used.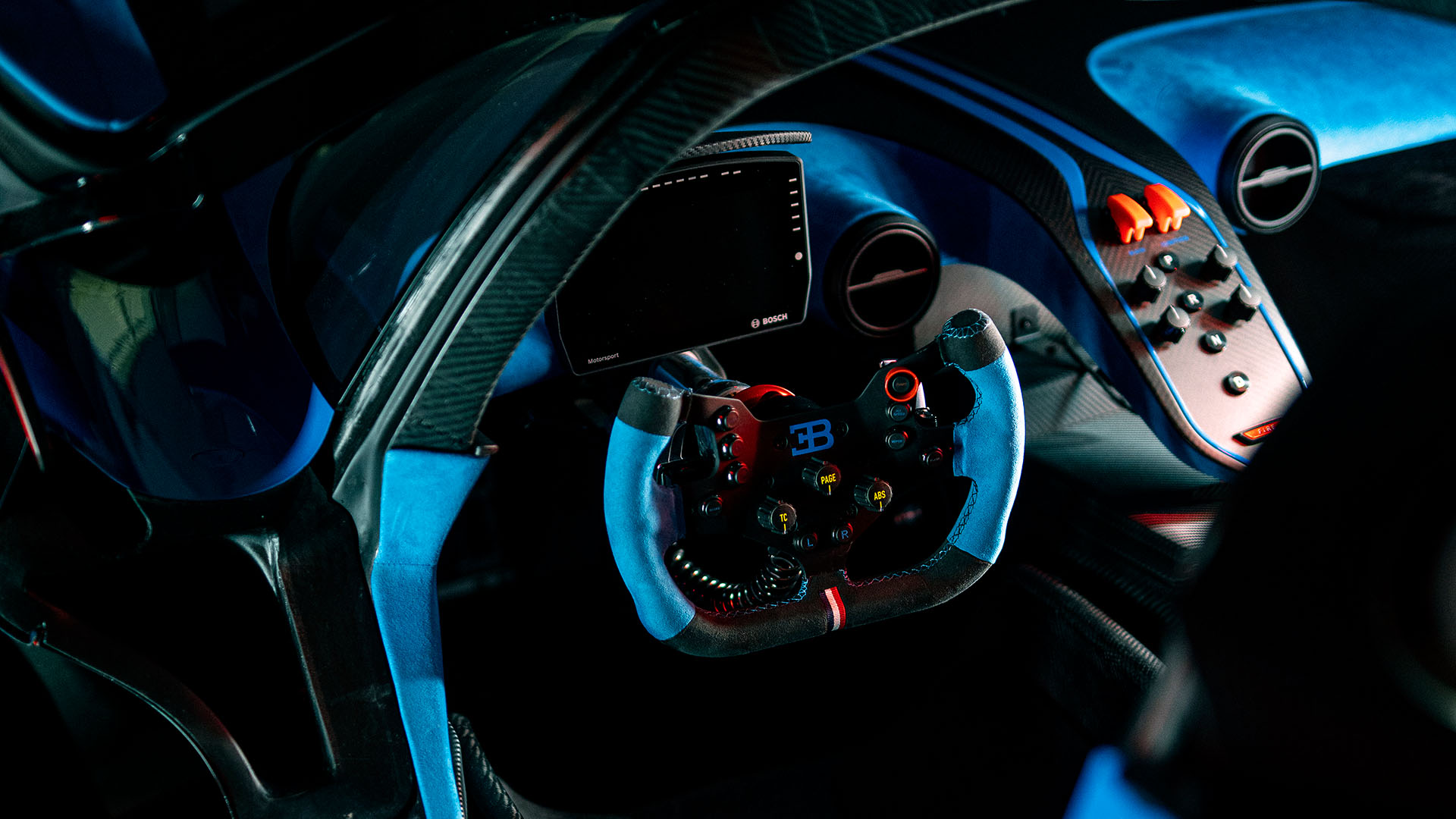 "Although extremely functional, the Bolide is brimming with Bugatti's distinctive personality and tradition. Its creation was inspired by the weight-to-power philosophy of a young Ettore Bugatti, who upturned the world of motorsport in the 1920s by designing lightweight and nimble cars, such as the Type 35, that became practically unbeatable. Bolide is the ultimate culmination of that philosophy, pure in its design and its purpose. Just like those early 1920s racers, that purity brings with it an inescapable beauty," explains Nils Sajonz, Bugatti Design Head of Special Projects.
Enjoy some more photos of the aggressive but beautiful and instantly recognizable as a Bugatti, La Bolide: