It took Bugatti Automobiles S.A.S. about two years to go from the unveiling of their Centodiece in 2019 to an actual production prototype, and now they are putting this EB110 homage through some horrendous testing to make sure each of the only 10 cars that have been sold to customers, are exactly what those fortunate clients are expecting, a hypercar that's a perfect balance between speed, performance, and luxury … a super-high-speed GT so to speak, which is exactly what Ettore Bugatti envisioned his cars would be.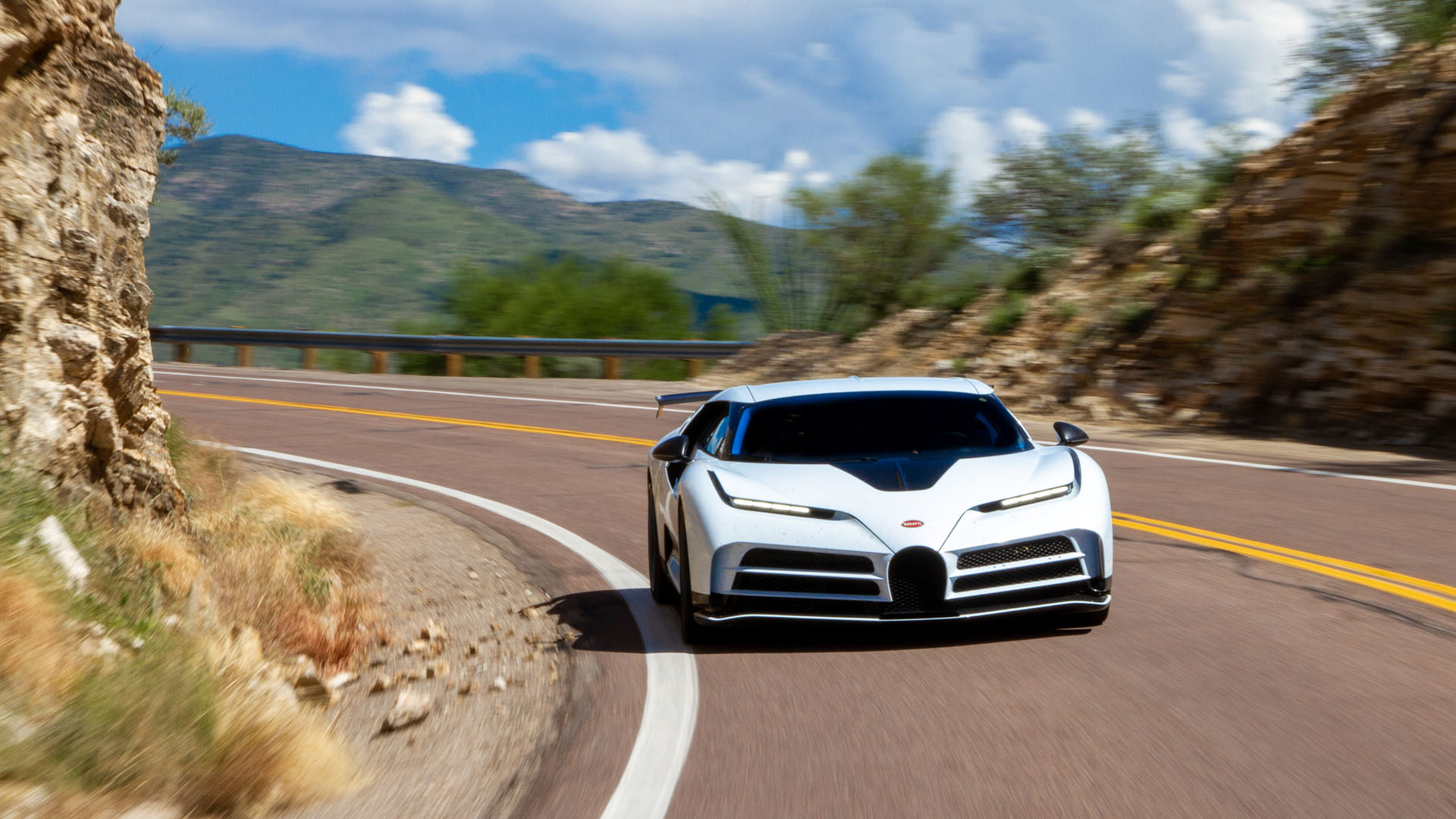 A Bugatti has been known for being fast ever since Ettore founded his company back in 1909 in Molsheim, France … and today this philosophy hasn't changed, making a comfortable hypercar that can outrun just about anything it might encounter on the open road, and while you can do a lot on the computer these days in terms of virtual testing before actually building the car in real life, some things can only be found out by taking a fully functional test mule into the world.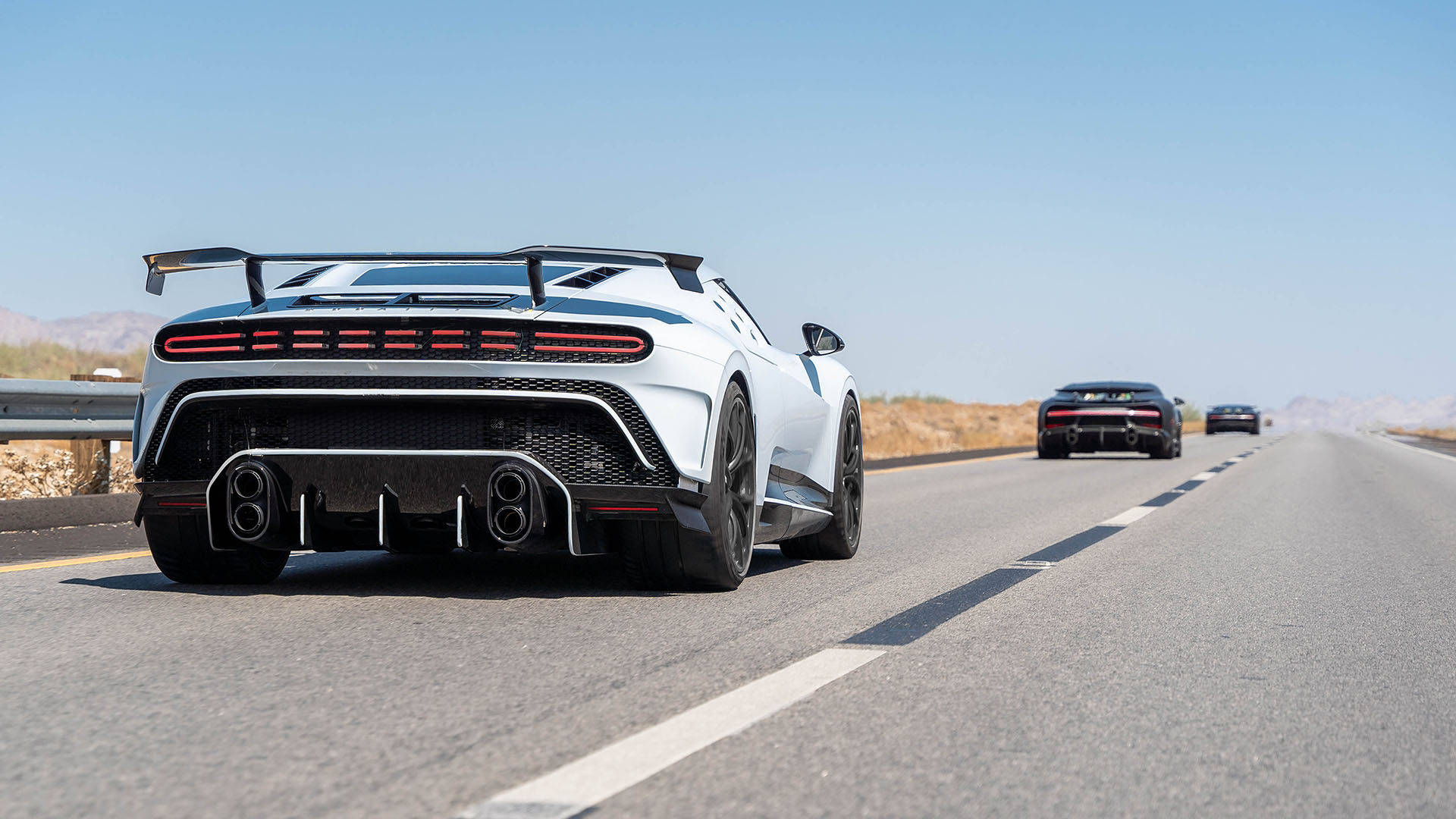 The Bugatti Centodiece is being created by the one-off and few-off projects department at Molsheim, all 10 units have been sold a long time ago, with a base price of €8,000,000 (nearly US $10 million), and it hasn't been too long ago we published an article on the first production prototype of the Bugatti Centodiece assembled, and once they completed this prototype she faced her inspiration, two of the rarest Bugatti EB110 in the world, a blue EB110S LM and a silver EB110S SC GTS-1, the only two official factory prepared race cars ever made based on the EB110 that inspired the Centodiece.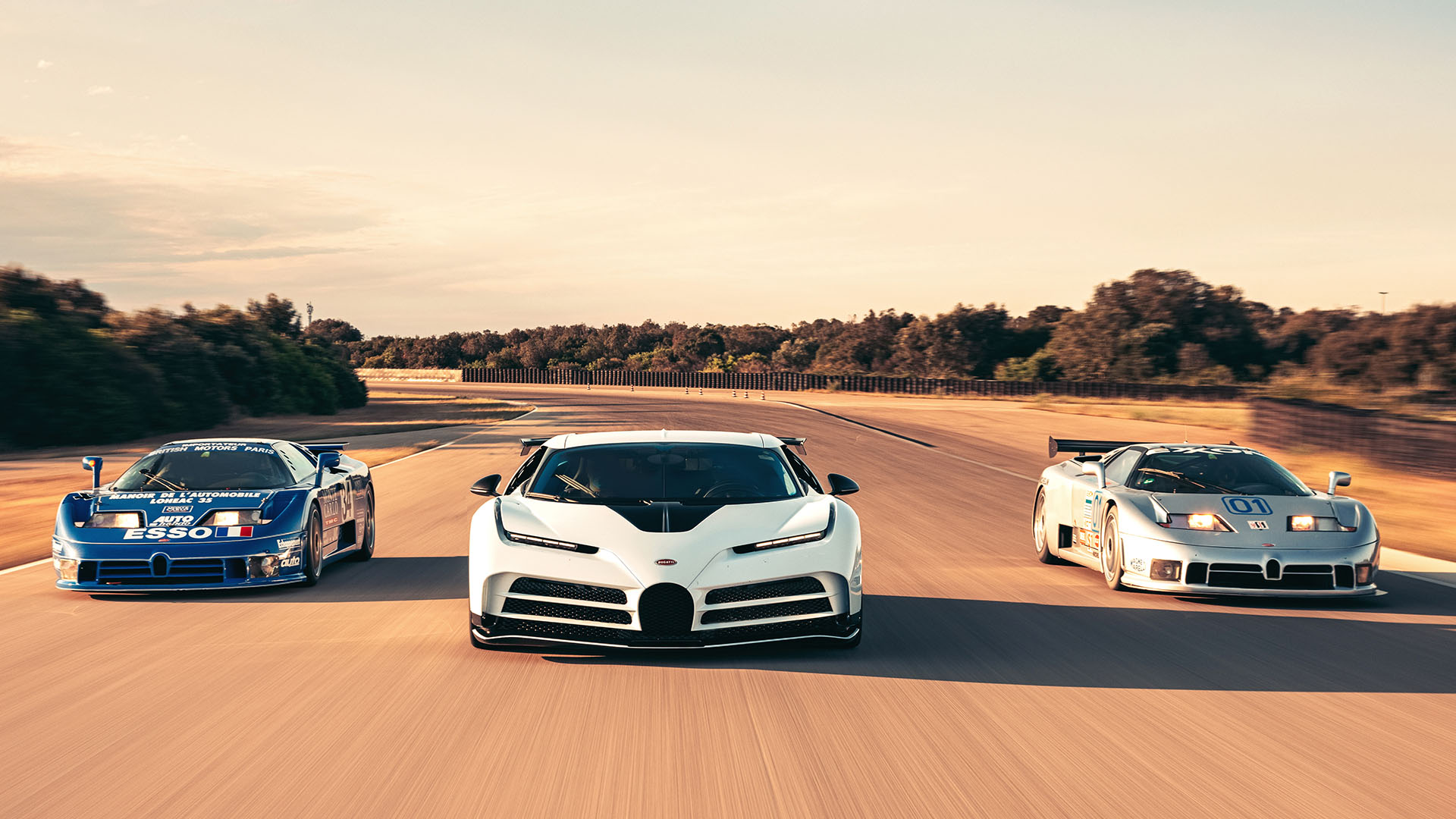 But that encounter was just to 'run in' the new 1,600 PS W16 8-Liter engine, once that was done the bright white prototype was taken into the wind tunnel for the first fine-tuning and 'stress-test', which allows the aerodynamics and cooling setup to be tested in a way that wouldn't be possible on the open road, remember supercars were tested in the Sixties with small tuffs of wool taped to the body and taken onto the road with a follow vehicle to see how those tuffs react to the airflow … those days are gone now, in comes a 9,300 PS engine with an eight-meter propeller generating a wind force larger than a hurricane … in fact, it would allow an airplane to take off easily, so the aerodynamics of the Centodieci better be on point, or this multi-million dollar prototype goes flying into the air.
And it seems Bugatti is bringing the Centodiece to each possible event to draw attention, a rather strange decision as all 10 units were sold back in 2019 already, but that that didn't stop them from showcasing this amazing automobile at the 2021 edition of the famous Concorso d'Eleganza Villa d'Este event, where the white beauty was joined by a very special, Bugatti blue EB110 … this rare car was once owned by none other than Romano Artioli, the Italian businessman that made the Bugatti EB110 possible back in the Nineties when he obtained the right to use the Bugatti name on a car and built the famous 'Blue Factory' in Campogalliano in Italy to make supercars under the brand name Bugatti Automobili S.p.A.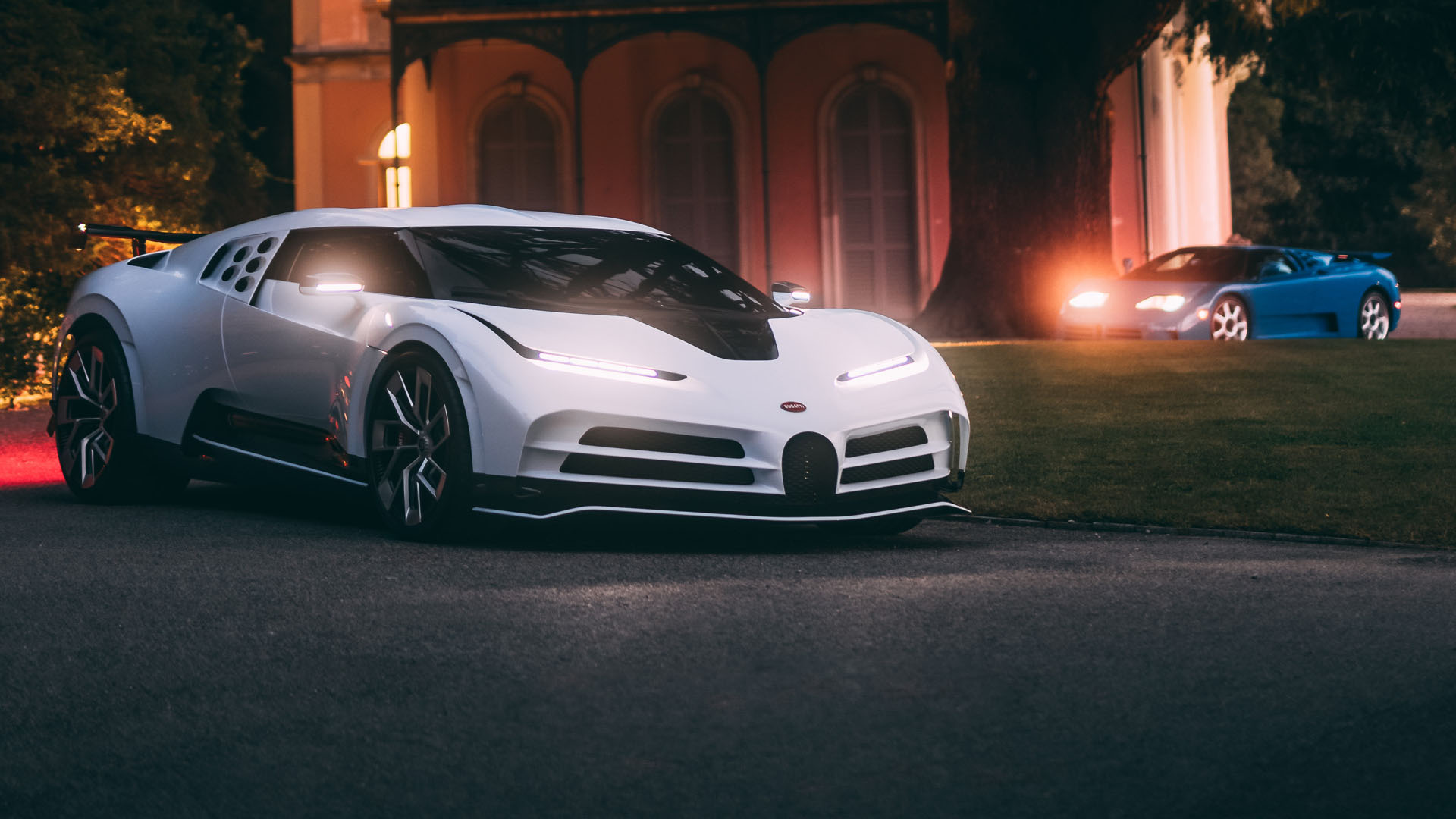 Today we're back at building hypercars as Bugatti Automobiles S.A.S., with Stephan Winkelmann as the CEO, and while the Bugatti Centodiece was mainly a static beauty on display on the banks of Lake Como, apart from a small parade, things changed considerably for this unique prototype shortly after leaving Italy to head over to Mount Lemon to the north of Tucson, Arizona in the United States of America for high-altitude and high-temperature testing … up to 45°C (113°F).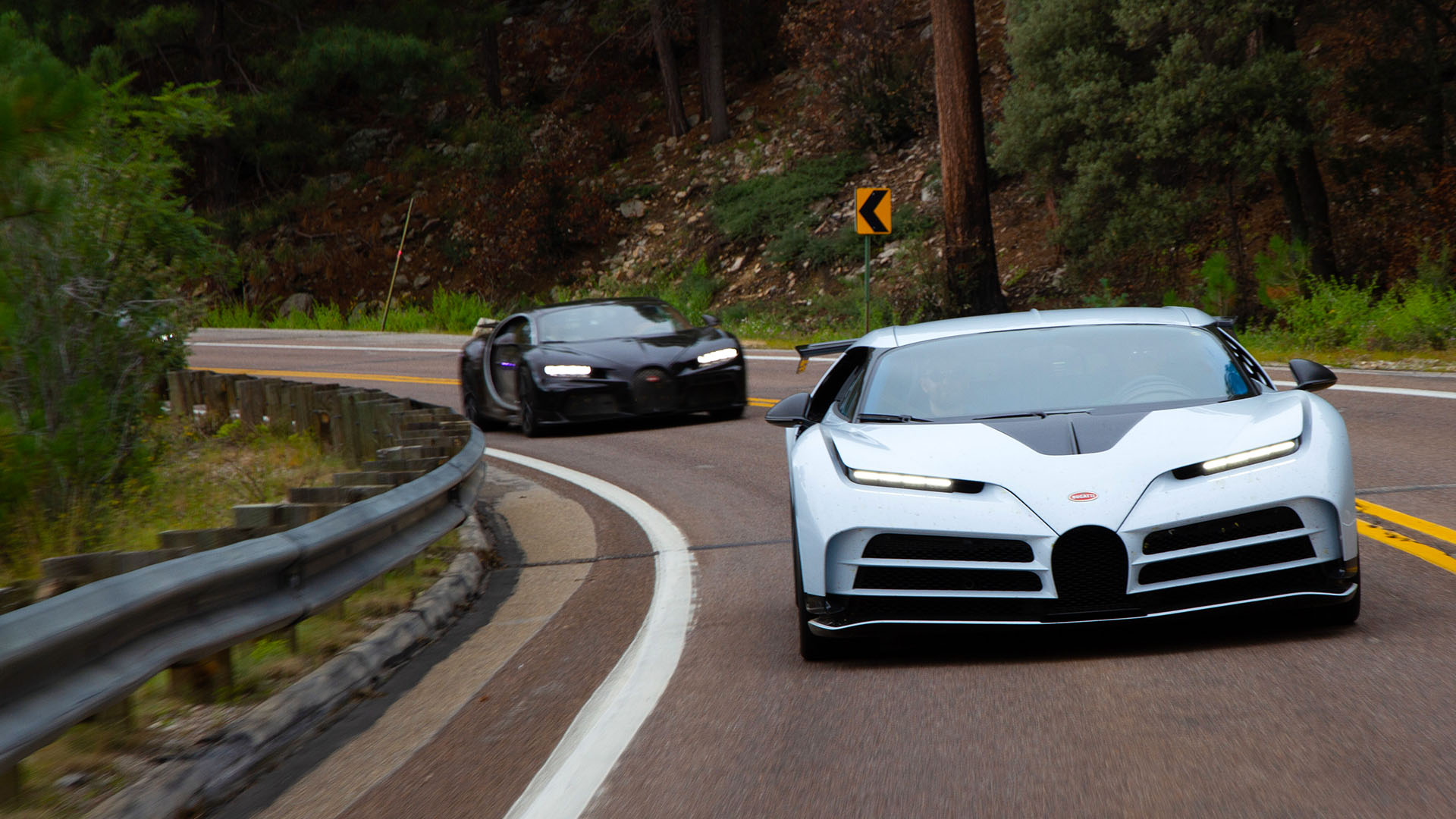 A convoy of Bugatti hypercars, led by the Centodiece prototype, thunder down State Route 1 while the extreme heat makes the road ahead appear to shimmer, a team of 27 engineers flew to the US to take several Bugatti through their paces in blisteringly hot conditions, the decision to take the cars into the US deserts was made as the temperature can go over 50°C to create an extremely hostile environment for hypercars like the Bugatti Centodiece.
"Testing in the hot, dry desert is a huge help for us in the development process. All Bugatti models have to function perfectly no matter how high the temperature, including the few-of Centodieci. Even if we are only creating ten cars, as with the Centodieci, the testing procedure is just as grueling. Every model has to run flawlessly in all weather and in all traffic conditions," explains Stefan Schmidt, an engineer in Overall Vehicle
Development at Bugatti.
In total Bugatti took 8 cars to California, four units of their Chiron Super Sport, three units from the Chiron Pur Sport, and naturally the bright white Centodiece, which contrasts heavily with the otherwise matt black wrapped hypercars following her for 800 km (500 miles) between California and Arizona … some real-world testing on the Central Pacific Highway passing through San Diego during this road trip.
This test allowed the engineers to take these hypercars to altitudes up to 2,800 m where the air is a lot thinner than on sea level when they took the convoy up Mount Lemons in Tuscon, going over rough roads, hitting stop-and-go traffic, having the cars standing still in the hot sun with the AC on to keep cool. They even managed to shut down a stretch of road to allow high-speed runs at 320 km/h (198 mph), all in an effort to get as much real-world data as possible to make sure this car lives up to her expectations when they get delivered in 2022.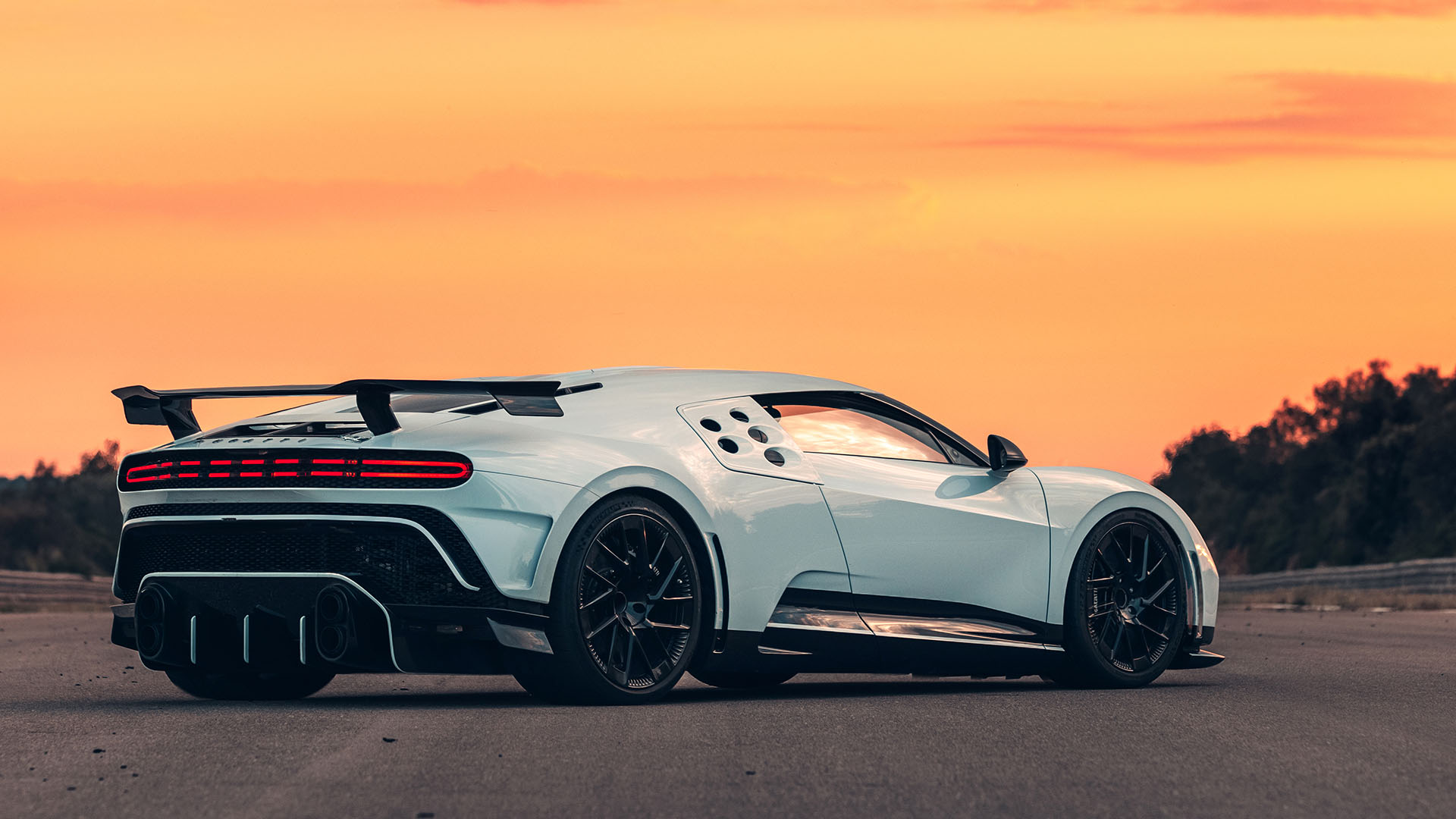 "During hot-climate testing, we focus specifically on the chassis, engine, transmission, thermal management, and electrics as well as on the vehicle as a whole," reveals Pierre Rommelfanger, Head of Overall Vehicle Development at Bugatti. The team checks interior components and body parts for thermal expansion, look, and feel, leaving no detail unchecked, no matter how small.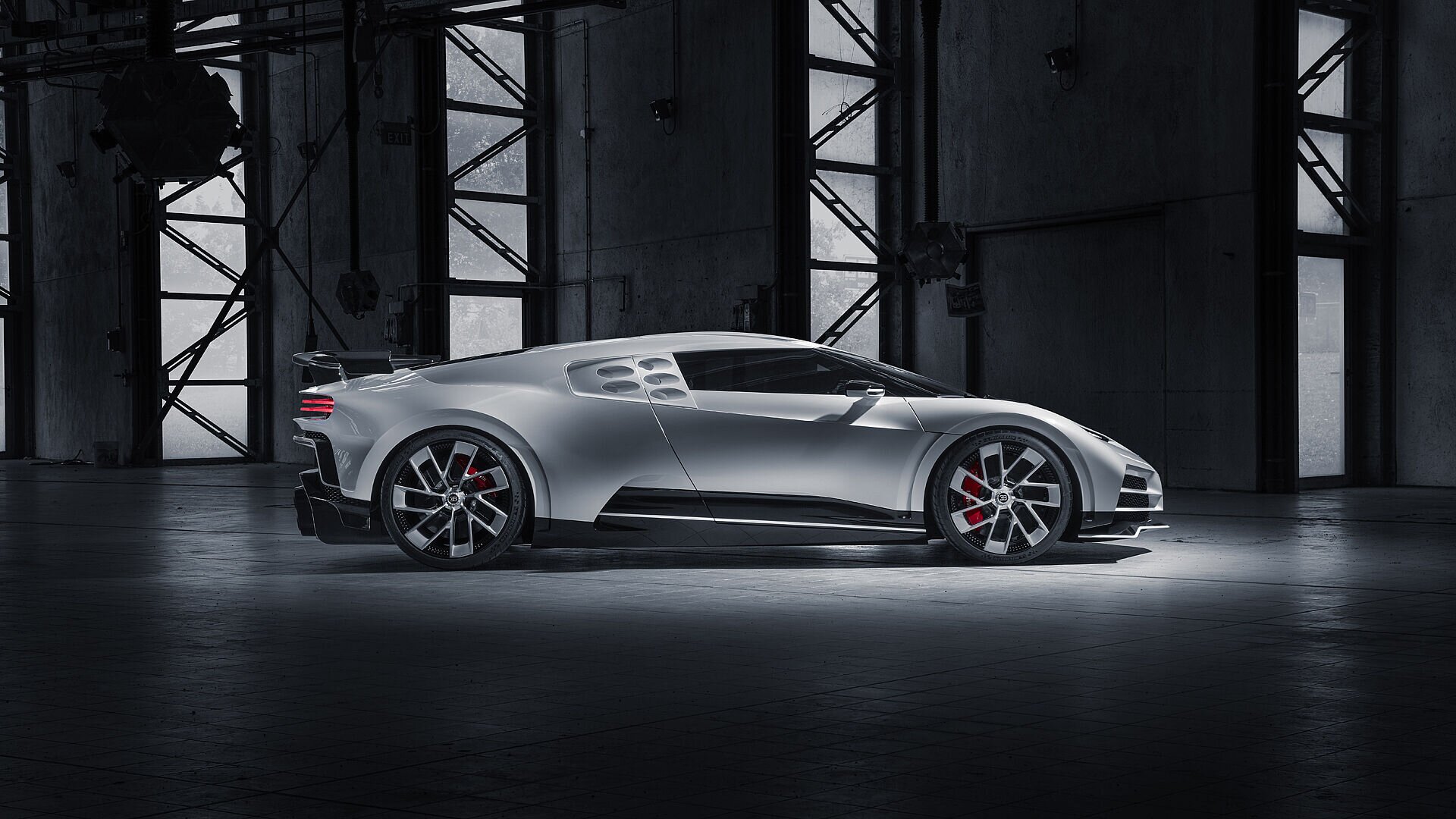 After these 'hot' test sessions, the Bugatti Centodiece will return to Europe for final high-speed stints and endurance testing, which will add tens of thousands of km to the odometer before the car will be 'signed-off' by the development team … only when all the t's have been crossed and the i's have been dotted will the production of the 10 Bugatti Centodiece start at Molsheim.