There are valuable cars out there, usually, the older, classic masterpieces that tend to be worth millions, for instance, a Ferrari 250 GTO is in the $100,000,000 bracket these days, but there is one illustrious car that is even more valuable … if you could find it that is.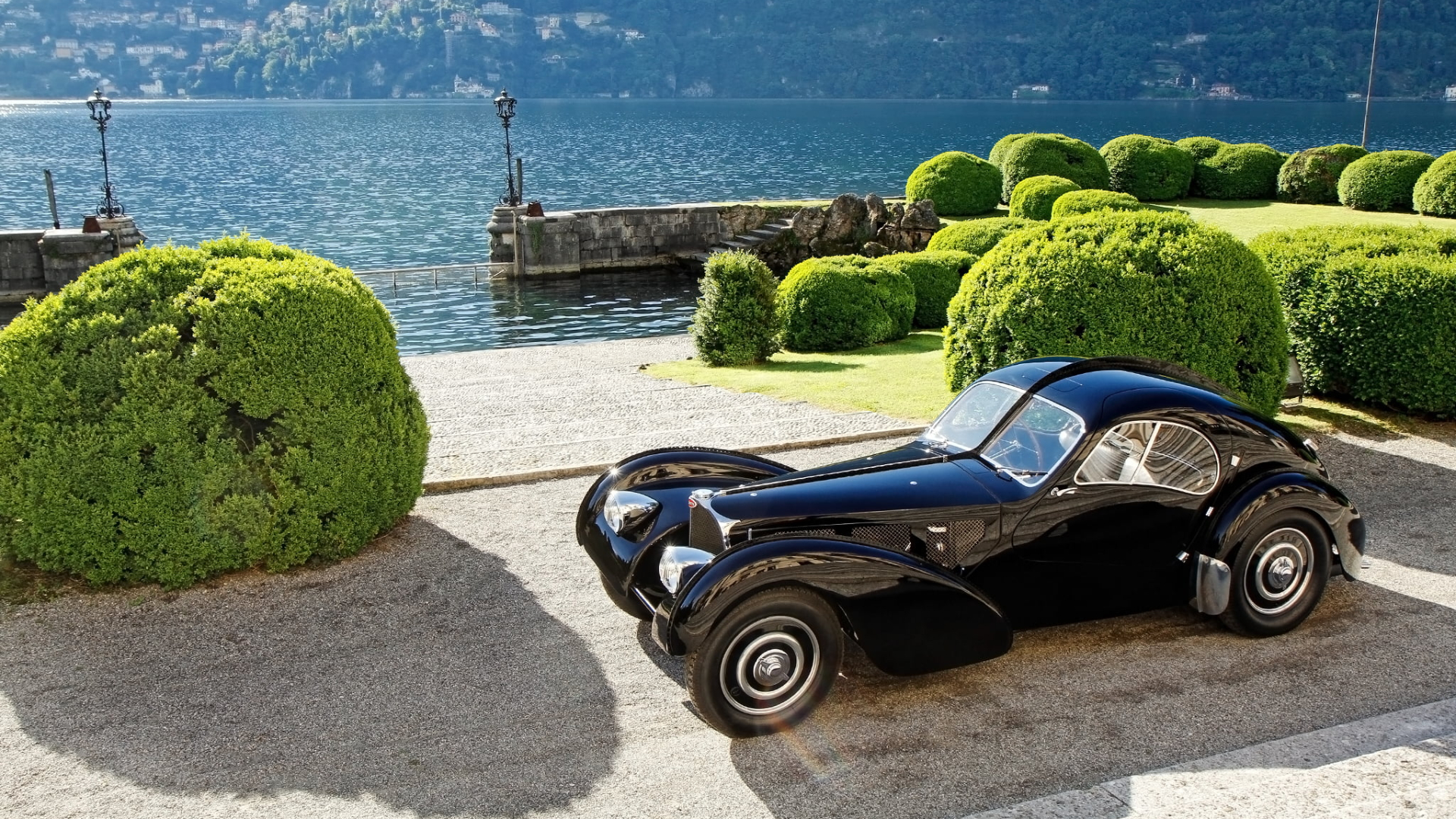 In the 1930s Ettore Bugatti's son, Jean developed and drove one of only four Bugatti Type 57 SC Atlantic ever built, a 1936 Bugatti Aero Coupe (which was the original name), with chassis 57453 was the fastest car on the road at that time, and Jean called it 'La Voiture Noire', being a black car, the name suited the car … sadly this car is now a mystery, we could say an urban legend maybe, but as history tells the story, this rather unique Atlantic went missing just before World War II broke out in 1940, and she hasn't been seen since … but if this very special Bugatti would ever be found, it would literally be priceless, in 2019 Hemmings estimated the value for this 'lost' Bugatti at $114,000,000, today we should add several million on top of that with the current market for supercars.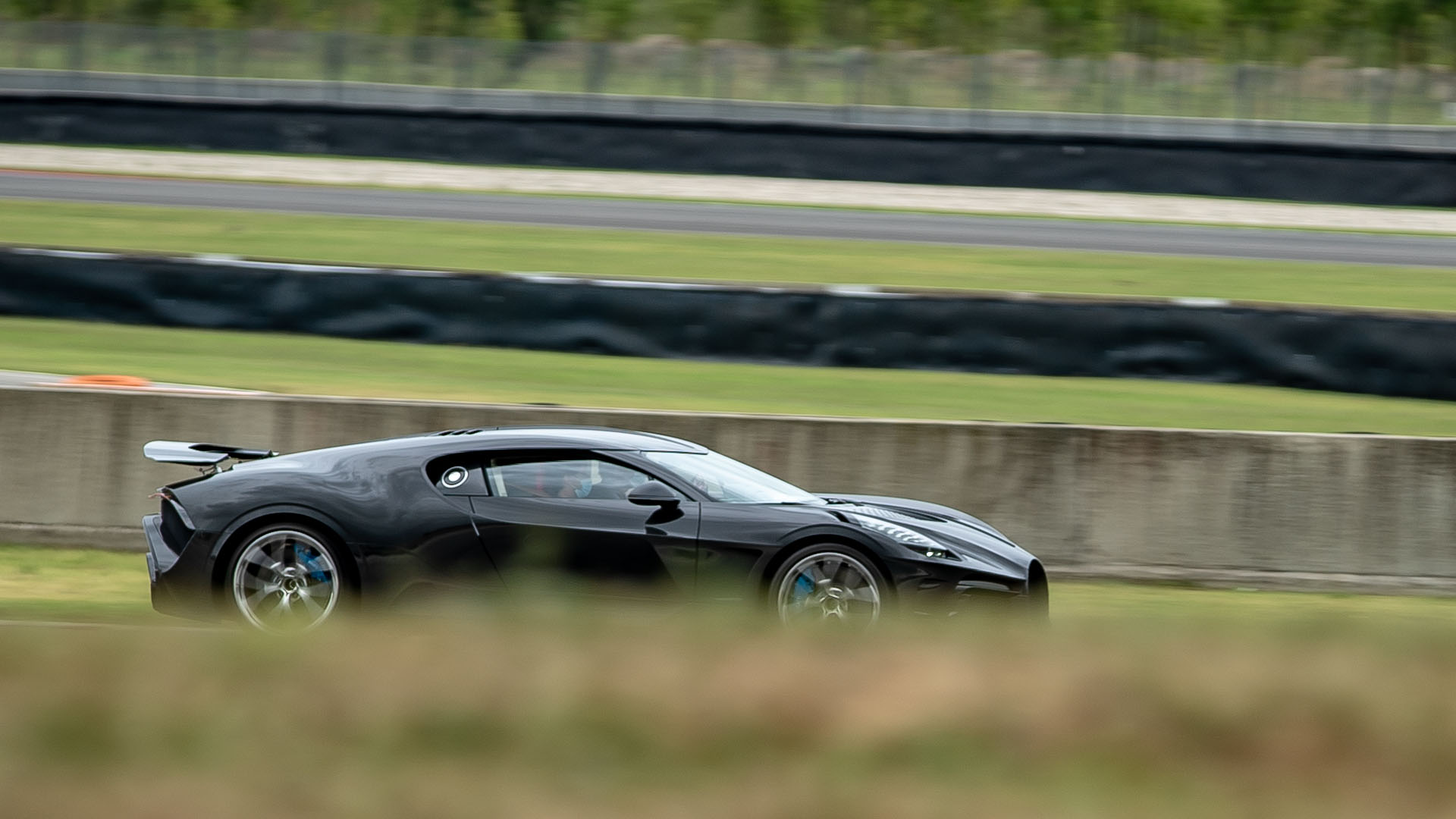 Fast forward to about 20 years ago today, when Bugatti's Design Director Achim Anscheidt came up with the idea to create an homage to the illustrious 'La Voiture Noire' from the Thirties, to celebrate the fame of the Bugatti Type 57 SC Atlantic but designed for the 21st century, this would have to become a one-off for one very fortunate client, designed on the current flagship model, but clearly showing the influence from Jean Bugatti's design on the Type 57 SC … this homage would come with massive historical responsibility and respect for Bugatti's values.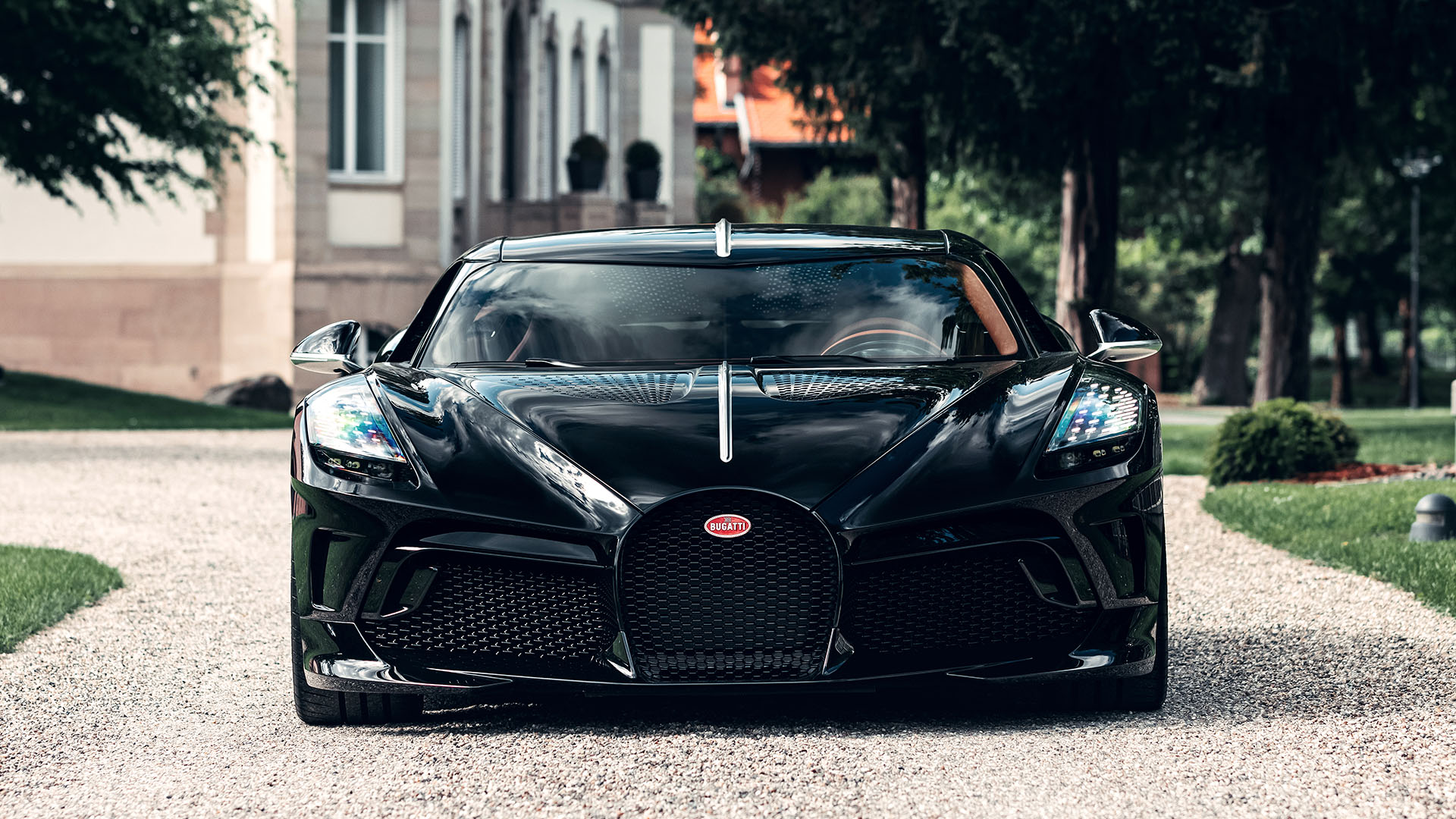 It would take many years before Bugatti was ready to recreate Jean's La Voiture Noire for the modern world, the original car was a masterpiece, the three remaining ones are still considered some of the best to ever be built in Molsheim in the late Thirties, the flair of original La Voiture Noire had to captured in a brand new, hypercar design … the task for the designers was easy: try to understand how Jean Bugatti designed his La Voiture Noire back in 1935 and translate this into a 21st-century design … easier said than done probably.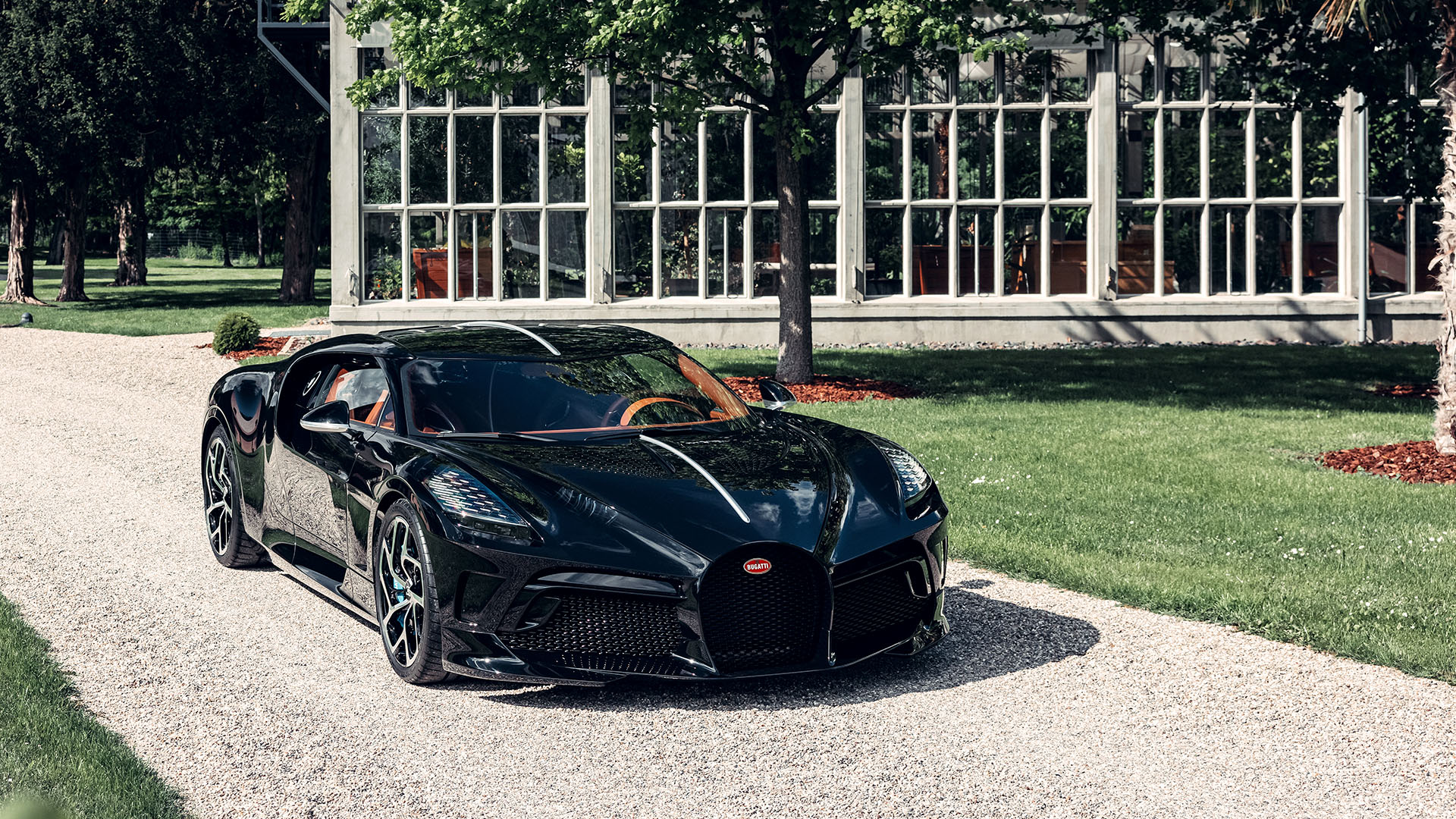 The 2021 Bugatti La Voiture Noire had to become a minimalist design, much like the 1935 car was, reduced to the essentials of a hypercar, clean and simple lines, and most importantly … no massive rear wing, and one design element was a requirement right from the start … the dorsal seam down the centerline, that one just had to be present on this homage car no matter what.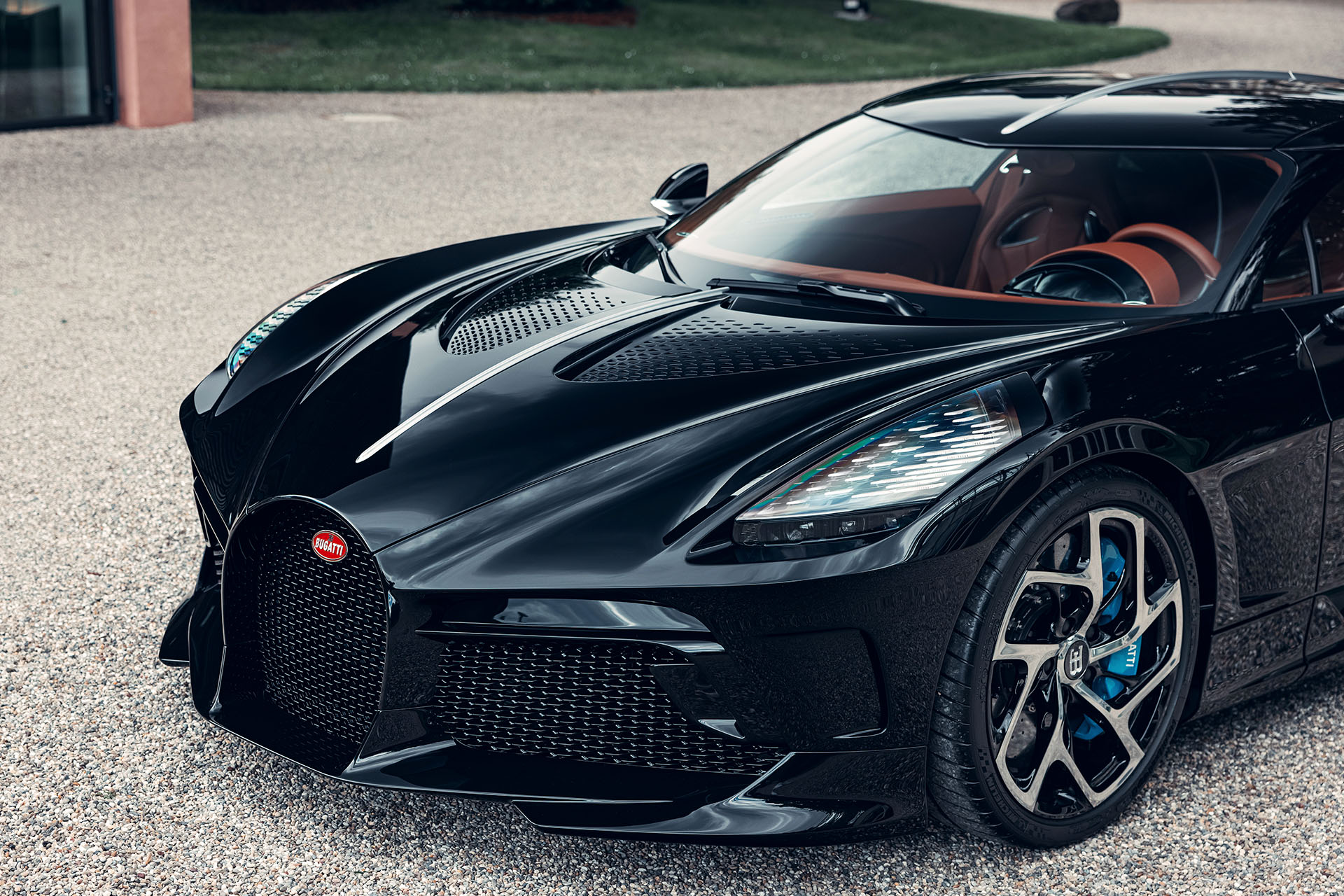 The resulting design was made from a uniquely finished material, La Voiture Noire is made from carbon fiber naturally, but Bugatti gave this one a 'Black Carbon Glossy' clearcoat … the result is nearly no reflections, but it still shows all the beauty of the visible carbon fiber, both front, and rear bumper are perfectly integrated into the body while the windshield is almost a 'wrap-around' style as seen on motorcycle helmets.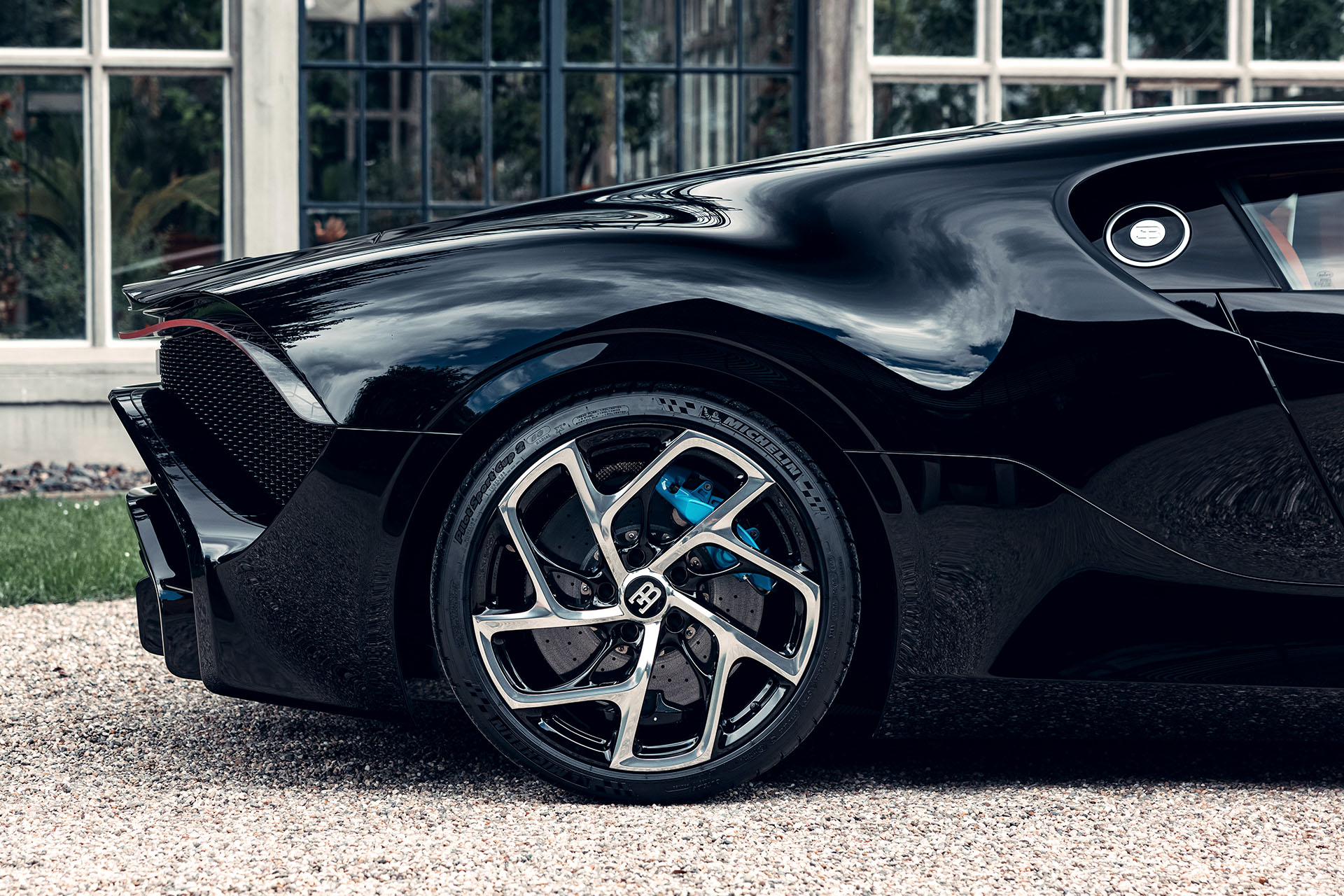 And the new Bugatti La Voiture Noire comes with some amazing details, like the fact the headlights consist of 25 individually milled lights, the front grille is made from 3D-Printed cells that had to be honed and examined into perfection, the taillight is made from a single-piece surround and no less than six exhaust tips come from the rear diffuser, the body parts might seem to be sealed, but in fact, they are air-permeable … that's just incredible.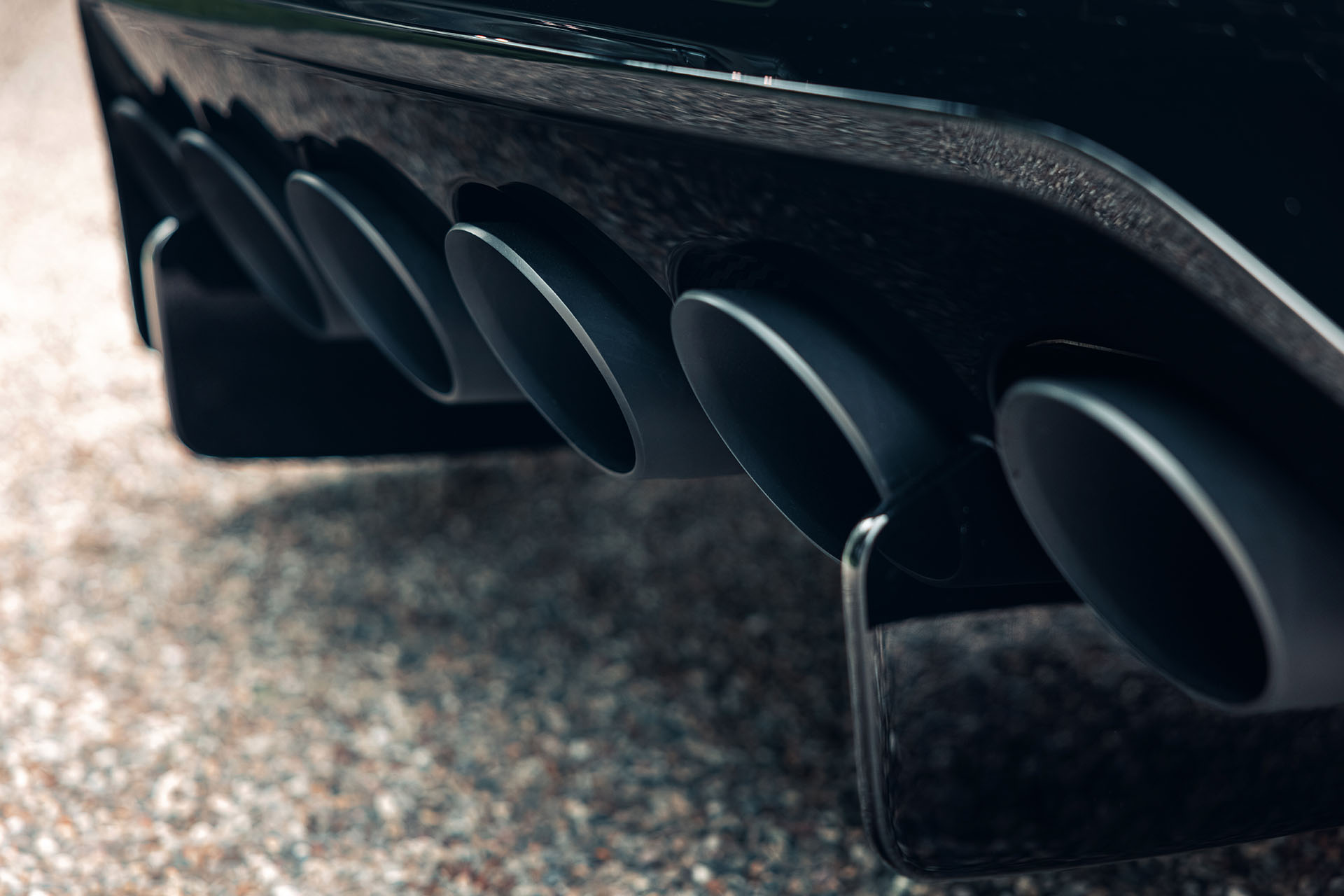 To complement the black carbon fiber exterior, the Bugatti La Voiture Noire comes with a warm Havanna Brown leather interior, inspired by historical Bugatti models, brought into the 21st century by the use of polished and turned aluminum inlays on the center console, the center spine and the doors, a special rosewood switch allows the setting of drive modes … this isn't a harsh hypercar, the Bugatti La Voiture Noire is a beautiful and fast dream car that's perfectly suited for long road trips … imagine driving this lady over the German Autobahn where there is no speed limit (for now) and then driving down to Monaco.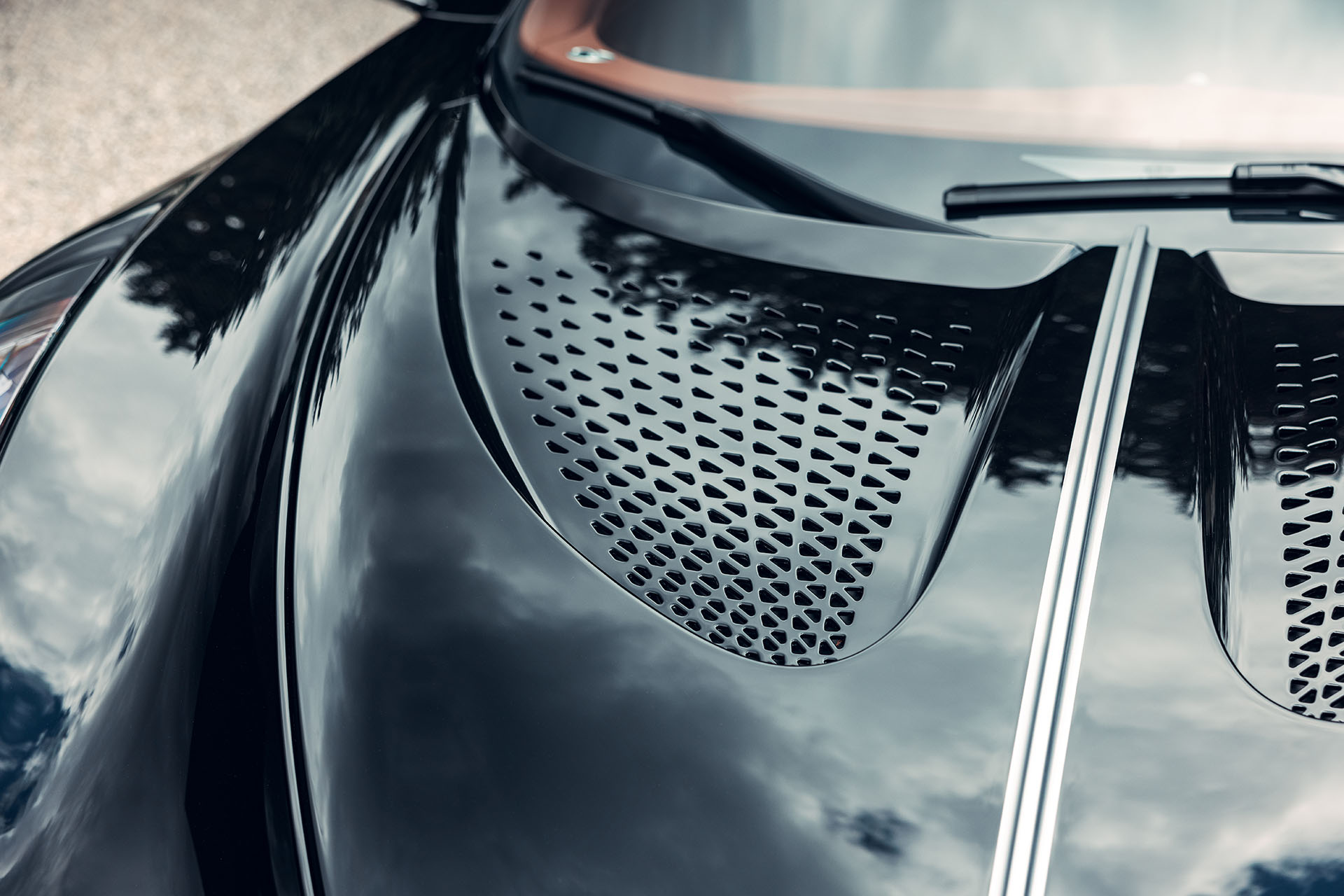 It would take Bugatti two years to create the La Voiture Noire from start to finish, every part had to be developed and undergo rigorous testing before they would release it for use on this one-off special, they even extended the wheelbase for this unique model to make sure the balance was just perfect.
"Although the La Voiture Noire is a one-off, we spent two years using a test vehicle to develop and test it in all areas like handling and driving safety so that it can be approved," says Pierre Rommelfanger, who is the Head of Coachbuilding Projects at Bugatti.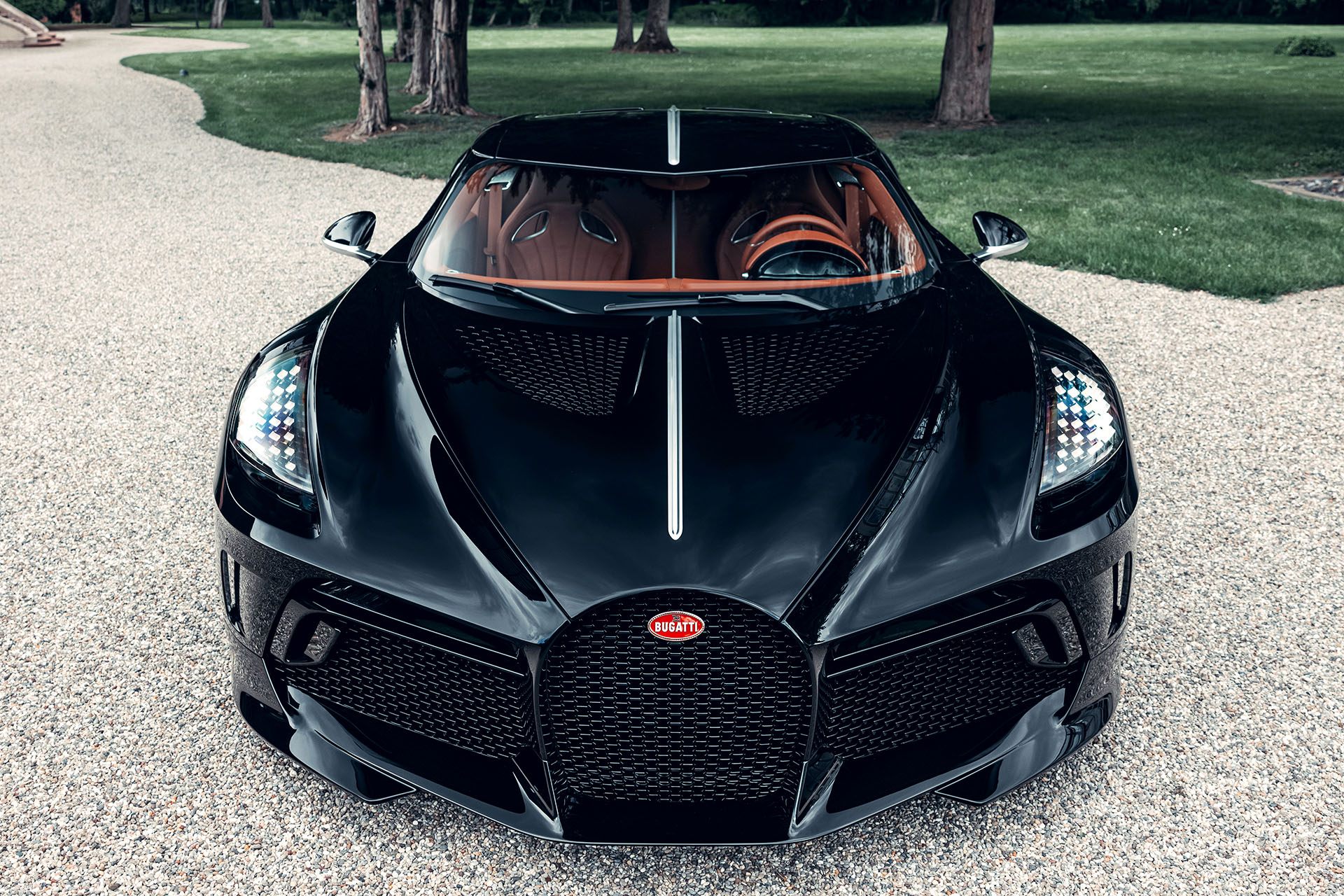 If you like the sound of this La Voiture Noire homage from Bugatti and would be interested in owning this amazing grand tourer handling powerful, fast, and exceptionally comfortable car that has been built to pay respect to a long tradition, to France, and to Jean Bugatti's creative work … you're too late, this one-of-a-kind Bugatti La Voiture Noire has already been sold for €11,000,000 before taxes, that is about $13,500,000 at today's conversion rate … but that's still about $10,000,000 less than the Rolls Royce Boat Tail … and honestly, I would opt for this Bugatti instead.