Remember our article on the new BMW M5 CS, a limited-run, highly tuned 635 hp sedan from Germany? That was the most powerful BMW M-Series car in history, it effortlessly beats rivals like the Audi RS6 (591 hp), the Mercedes E63S AMG (603 hp), or the Bentley Flying Spur (636 hp) … but those cars are well over the $100,000 mark, so mostly aimed at the lucky few.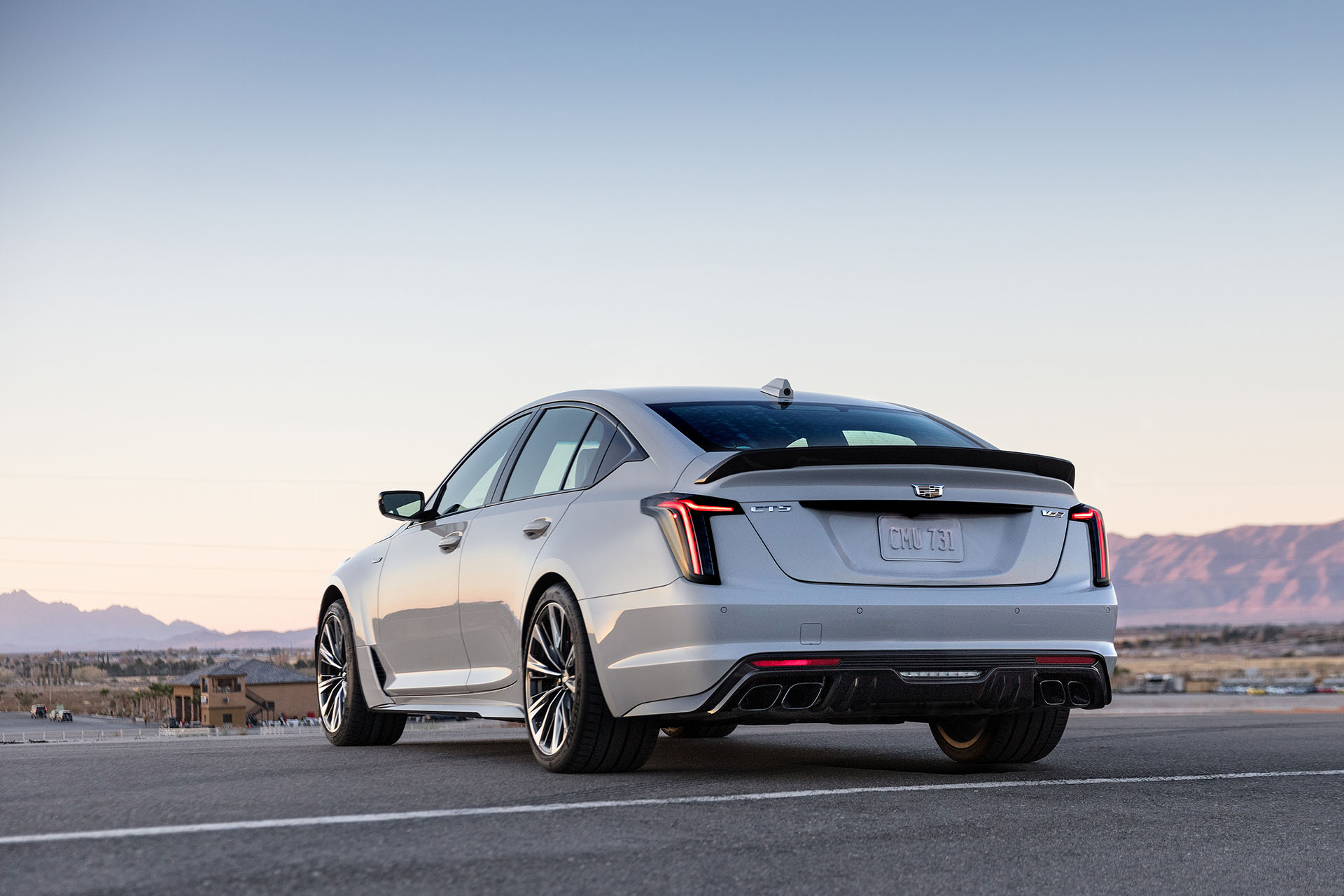 Cadillac is about to stir up the market of the high-power sedans with the 2022 CT5-V Blackwing, packing a 6.2L Supercharged V8 engine with 668 hp and 659 lb-ft of torque, and for all those purest out there … a 6-speed manual transmission. You can opt for a 10-speed automatic too if you really want to while stopping power comes from a set of renowned Brembo calipers available in grey, blue, red, and bronze, hiding behind forged aluminum 19-inch wheels, 10-inch wide at the front, 11-inch wide for the rear.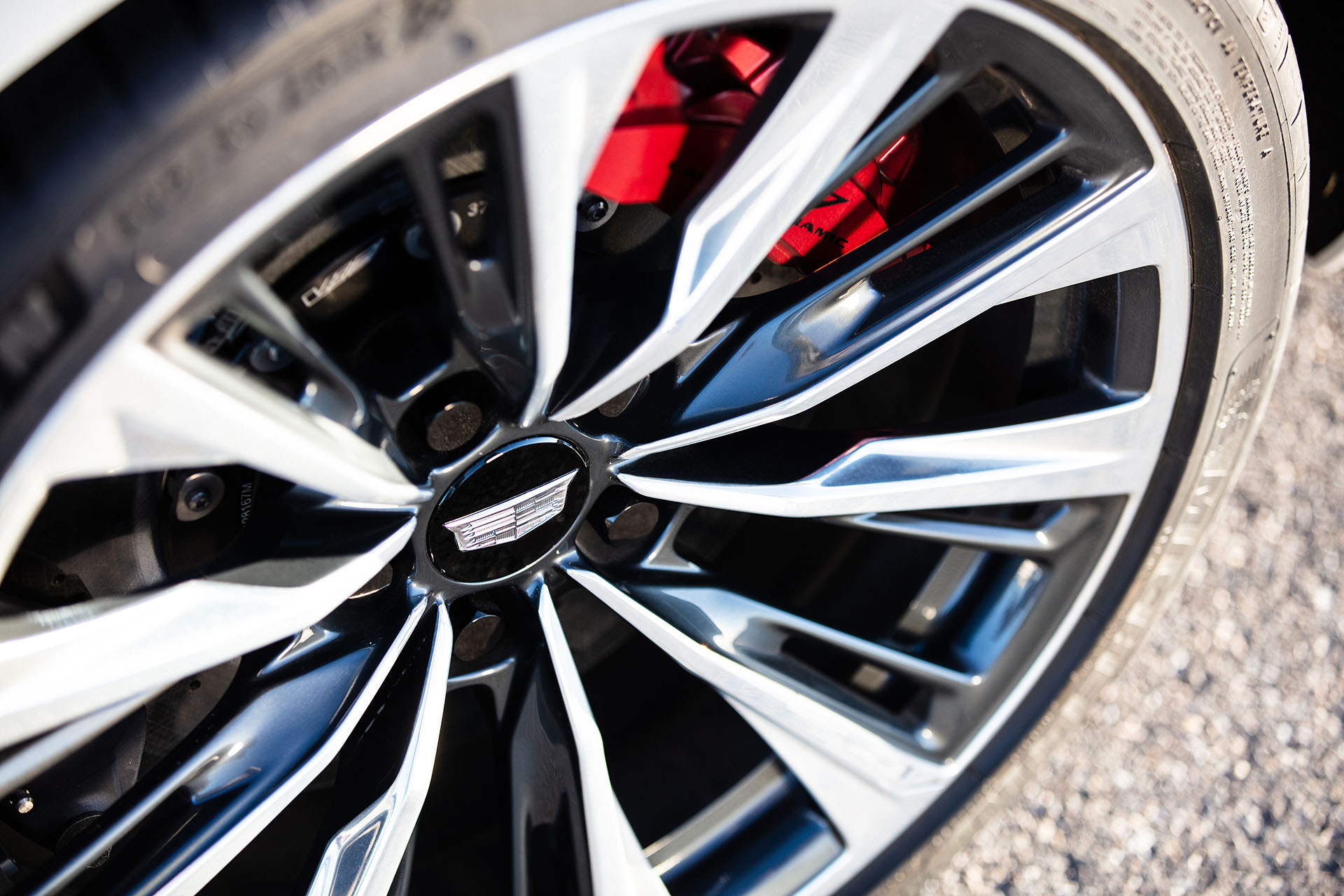 Naturally, a host of carbon fiber is used on the exterior and interior of these Blackwing models, also note the steering wheel comes with a serialized plaque on each car, each of the front grilles is functional at directing cool air where it's needed, no fake vents on this Cadillac, and they make the race car look complete for this four-door sedan.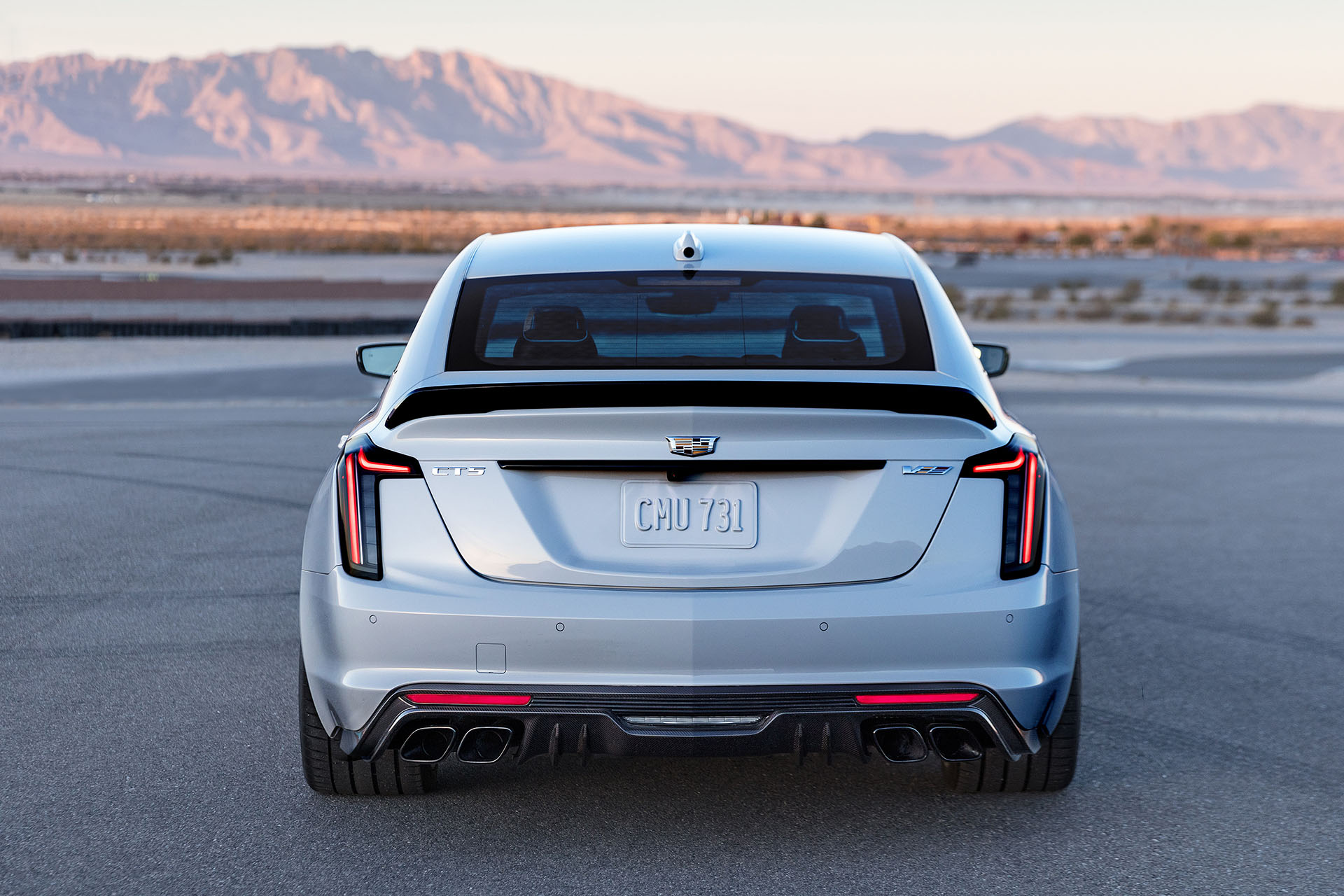 Add the exterior carbon-fiber package for even more downforce and stability, and it also looks good too, including a rear wing and front splitter. But there are also side sill extensions, an aerodynamic rear diffuser, and even panels under the body to direct airflow and keep the car as planted to the track as possible … you can take your kids to school during the week, and go to the track on Sunday to have some fun.
And that fun continues on the inside, with impressive sport seats, with microfibre cloth details on the seats, door panels, and the dashboard, while the entire headliner is made from that same material.  Optional high-performance seats can come with carbon fiber backs, while a special steering wheel is also available, on the CT5-V you can even spec a leather upholstery, while you just have to check the 'Torch red seatbelts' option on the order form.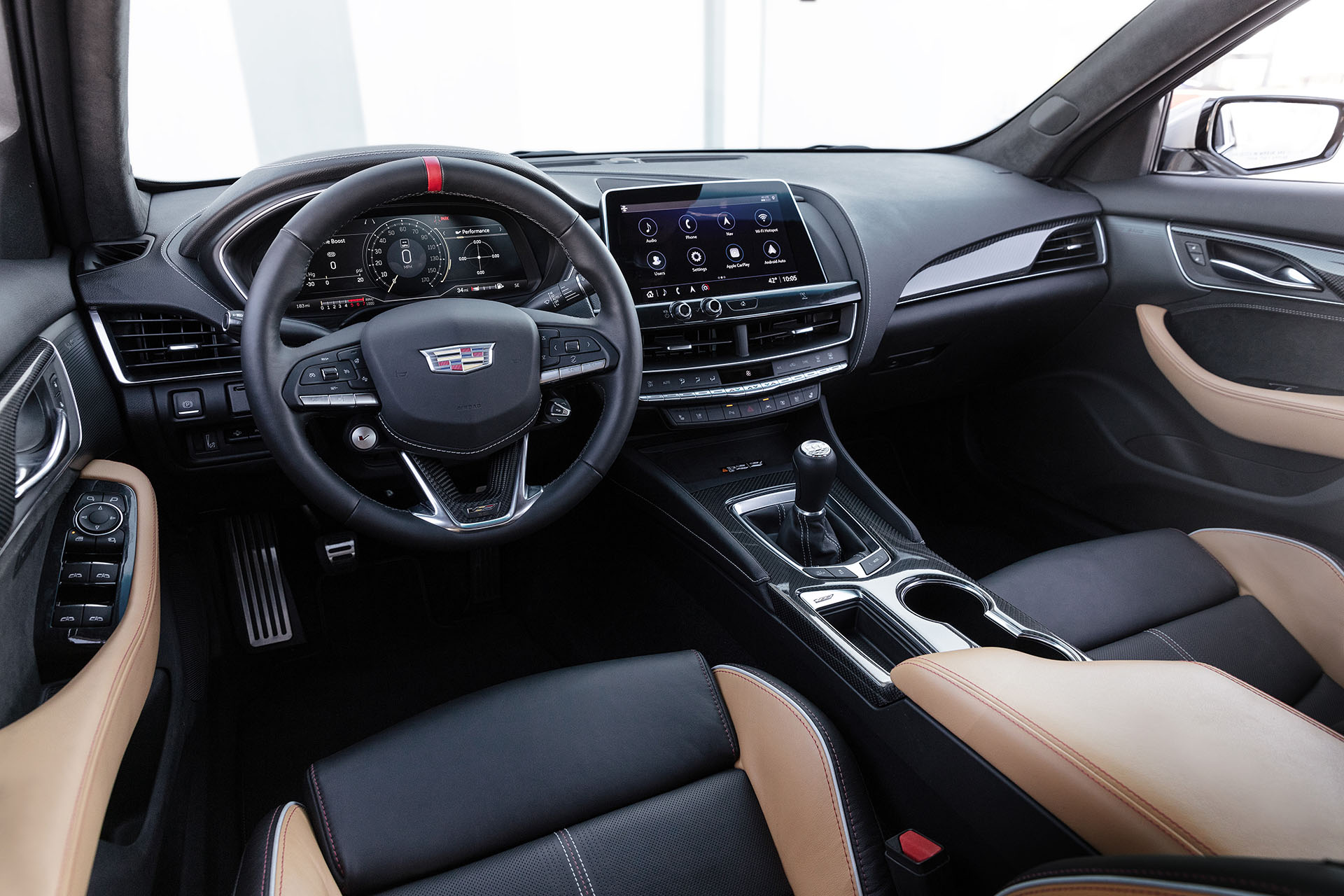 To really set apart this Cadillac CT5-V from 'normal' sedans it comes with an integrated performance data recorder, allowing the driver to record every aspect of their driving, including real-time audio and front camera video, as well as 34 channels of performance data for detailed analysis. The dashboard cluster comes as a 12-inch, configurable display in front of the driver, while the head-up display matches the three display personas: Tour, Sport, and Track.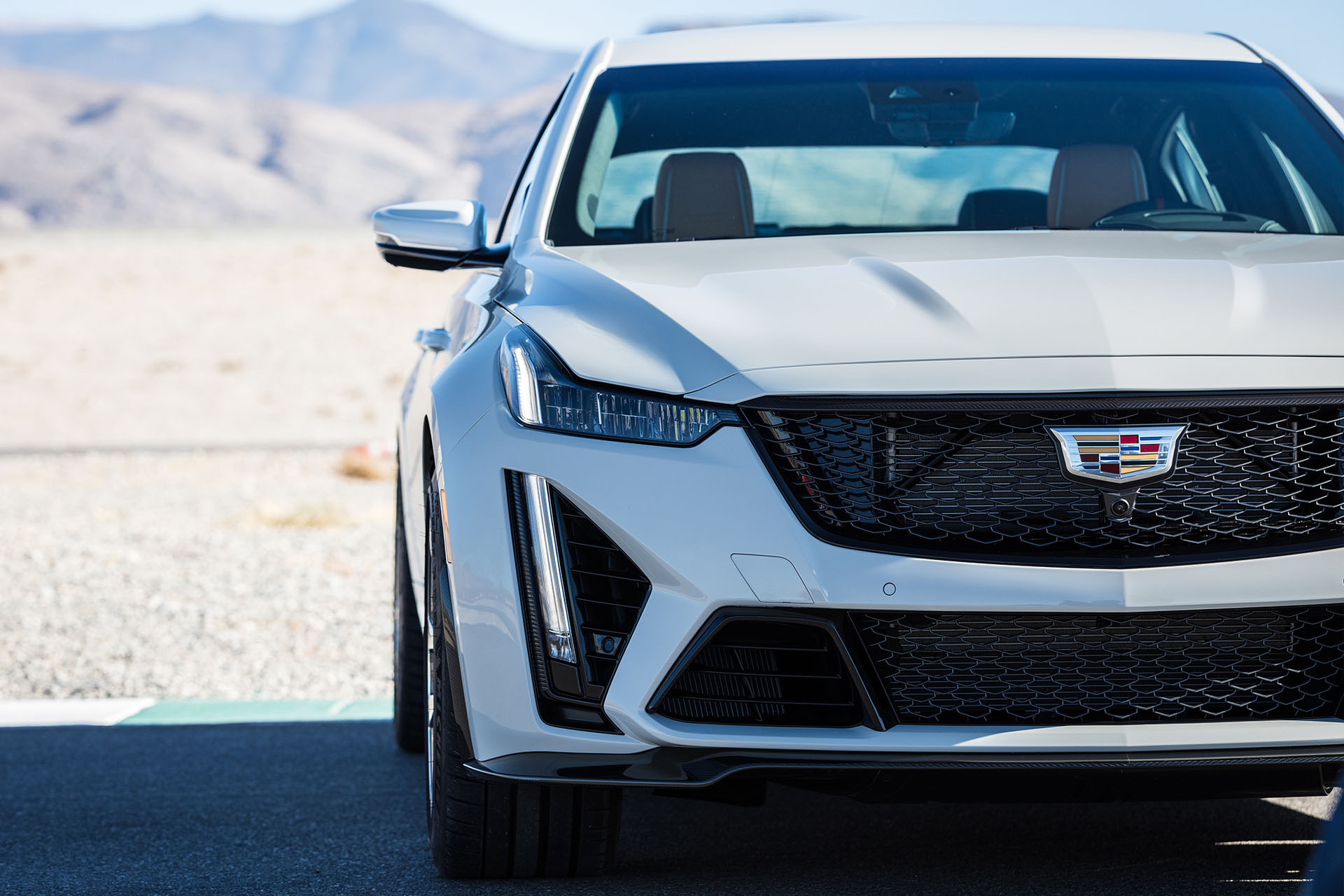 At the moment you can put your name on the waiting list for this limited edition Cadillac CT5-V Blackwing as first cars will only be available towards the end of the Summer of 2021, but that will secure you an amazing car that will easily go beyond 200 mph and do 0 to 60 mph in 3.5 seconds, all while riding on a next-generation Magnetic Ride Control that measures the road 1,000 times per second for the ultimate ride.