Rolls Royce takes the concept of a tailgate party to a completely different level with their Recreation Module on the luxury SUV in their range, the massive Cullinan, with a 2,245 mm loading length and boot capacity of up to 1,930 liters, there is room for some bespoke options in the rear of this impressive high-end SUV, and this opportunity is taken up very nicely by Rolls Royce Motor Cars.
Aside from the Recreation Module, you can add a second option at the rear of the Rolls Royce Cullinan, a set of seats that slide out of the rear onto the tailgate so owners can have a seat outside of their car and admire the surroundings, called the Viewing Suite, just press a button and a pair of rear-facing seats, nicely arranged either side of a retractable cocktail table, slide out.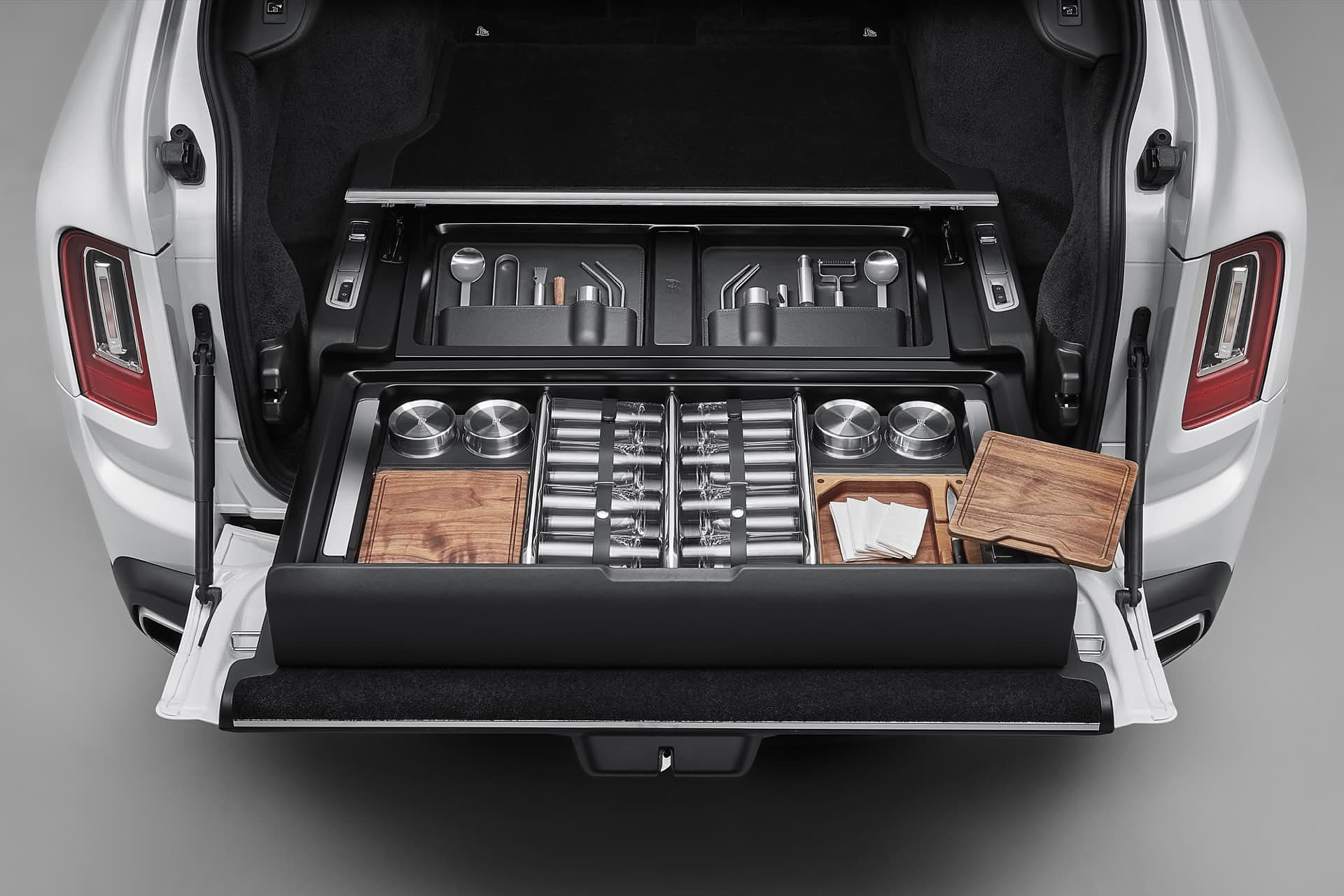 The new Recreation Module is actually a motorized drawer that fits nearly invisibly into the Cullinan's luggage compartment floor, this module slides open electrically to reveal equipment, accessories, and paraphernalia personally selected by the customer, each item ensconced in its own individually tailored container, trimmed to match or contrast with the car's interior or exterior.
The Recreation Module starts with 48 liters of space that can be configured by the customer, the options are nearly unlimited, as long as it fits inside the container that can be divided into various smaller sections, and more importantly, the entire Recreation Module can be removed from the Rolls Royce Cullinan and stored in the owner's garage, this also offers the possibility to have different Recreation Modules to comply with various needs the customer might have.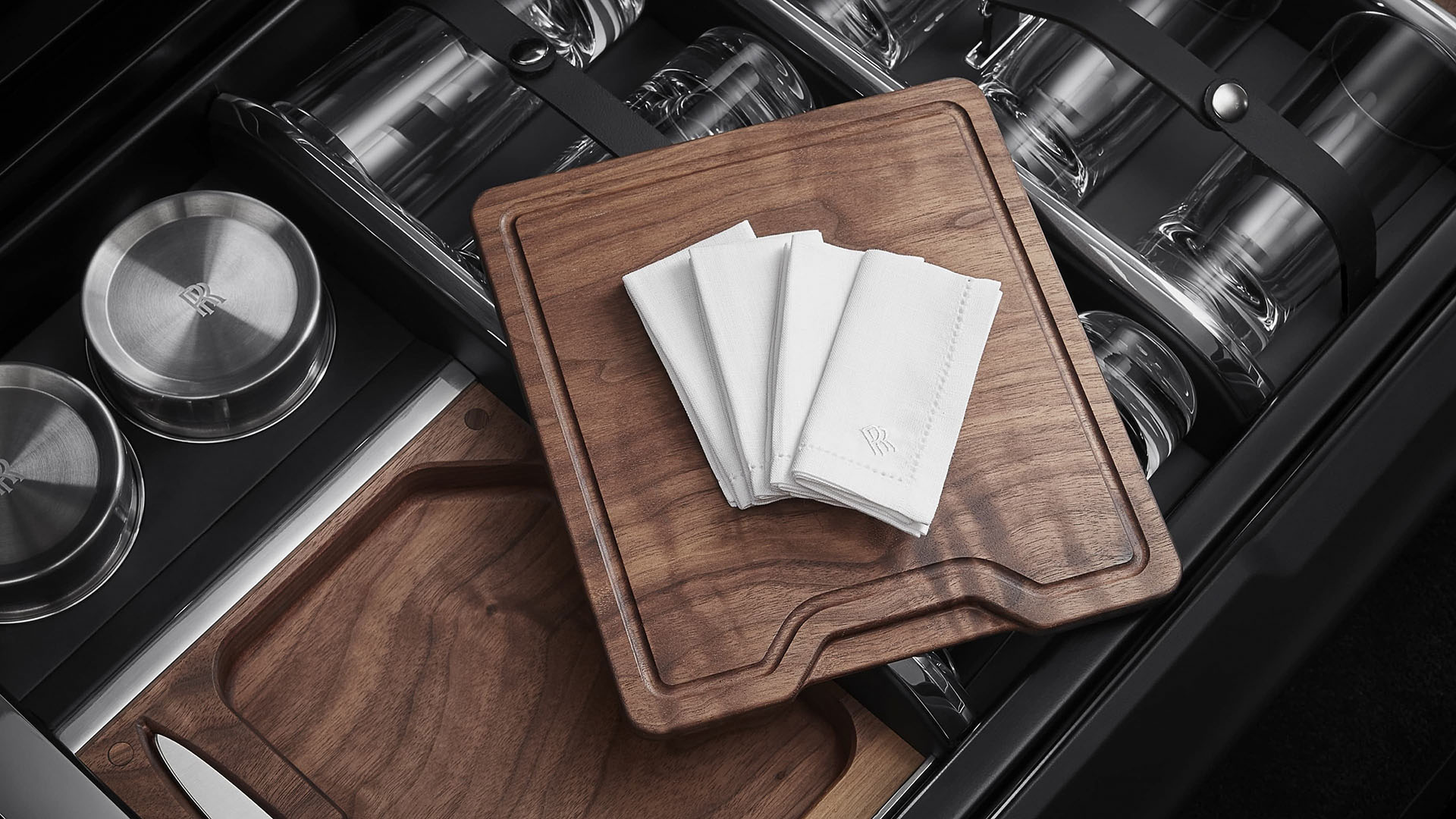 For instance, if you want to offer a high-end hosting experience out in the wild, the Bespoke feature for Cullinan named the Hosting Service might be a good idea, it offers a range of accouterments to create the perfect beverage while enjoying the world's most breathtaking vistas. Suited to hosting up to eight adults, the Hosting Service comes complete with glassware and utensils for creating a fresh cocktail or a classic gin and tonic for passengers. Elegant highball glasses are adorned with discreet Rolls-Royce monograms whilst wooden chopping boards are made of the highest quality American walnut. Additionally, space is provisioned for light snack service.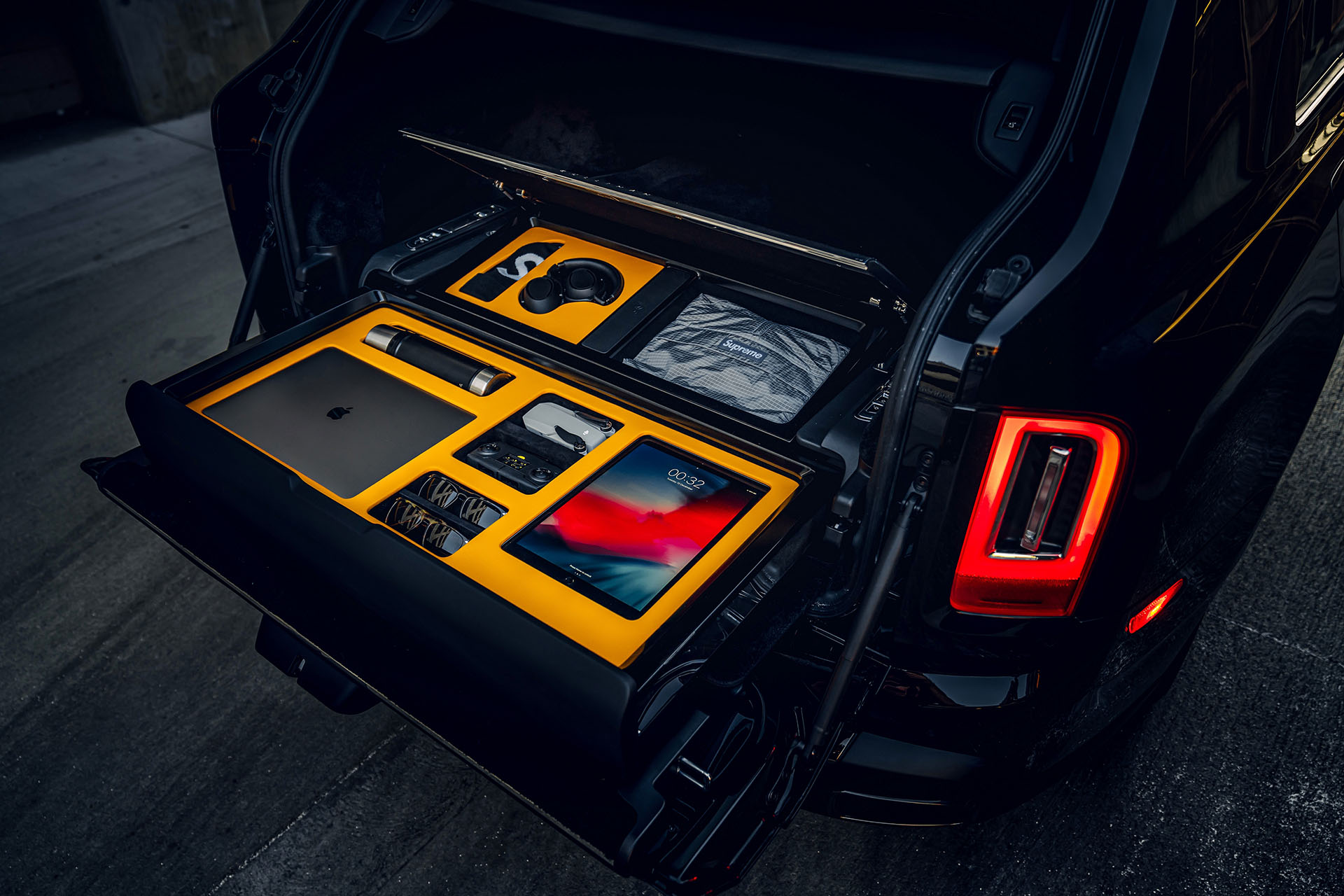 But there is also an Urban Photography Recreation Module, which comes with specialist equipment for professional photographers, which includes a DJI Mavic Mini drone, a 12.9-inch Apple iPad Pro, and a 16-inch Apple MacBook Pro for image capture and editing on location. The Bespoke Collective of Designers, Engineers, and Craftspeople also found room for Riccioni's Sennheiser PXC550 MkII noise-canceling headphones, Persol PO3225-S sunglasses, and outerwear from streetwear brand Supreme.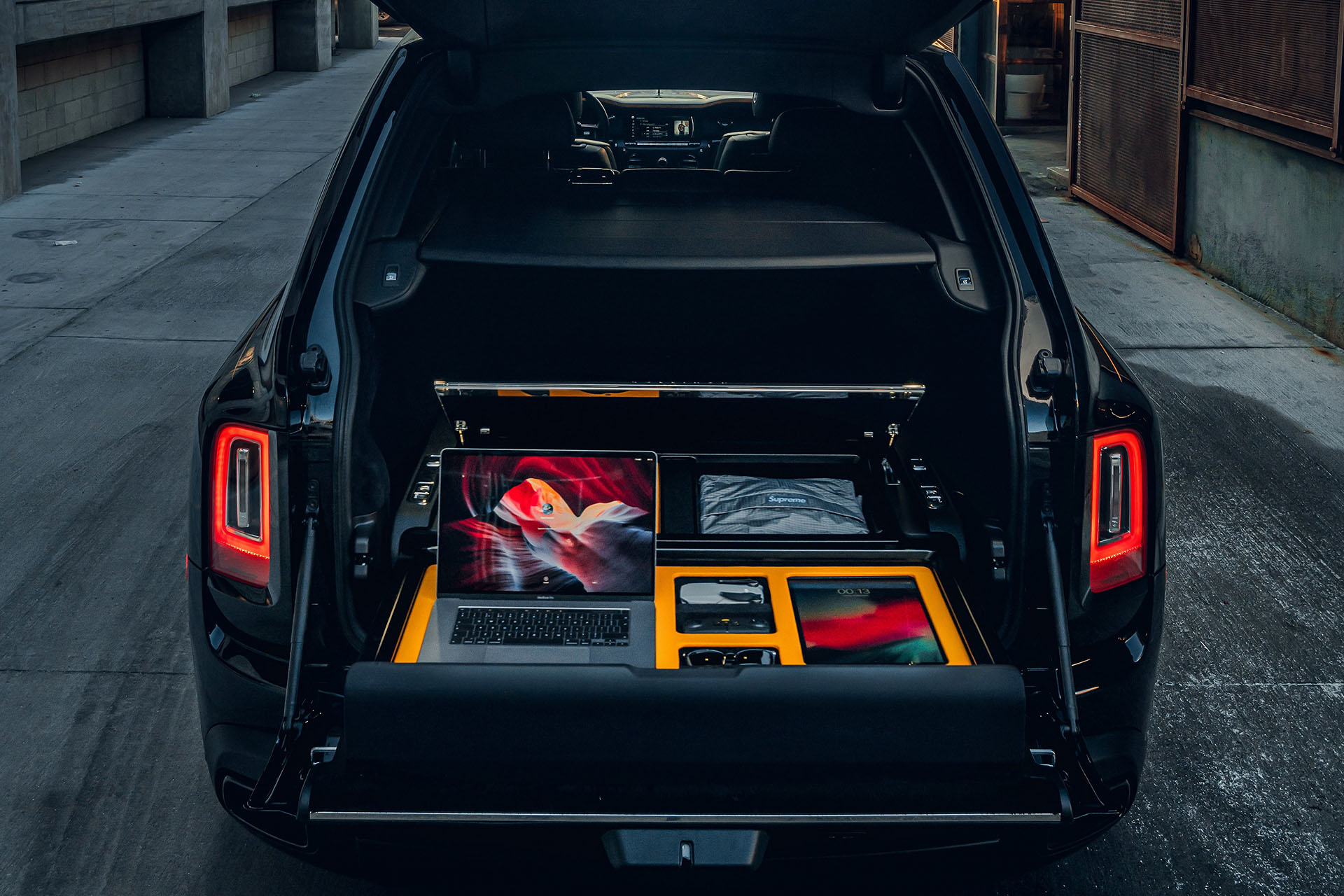 It is clear Rolls Royce wants to create bespoke cars for their clients, this has been the case for decades, and in this case, the sky is really the limit when it comes to customization on this Recreation Module, whatever you would like to have stored elegantly in the rear of your Cullinan, Rolls Royce can accommodate it inside this tray for you.
Pricing? Well, you know what they say … if you have to ask …