An Ode 'To 2020
With 2020 coming to an end and cementing itself as one of the greatest years in modern history, why not buy the final C8 Corvette produced in the 2020 year? Chevrolet is putting this car up for auction so you can remember 2020 like it was yesterday.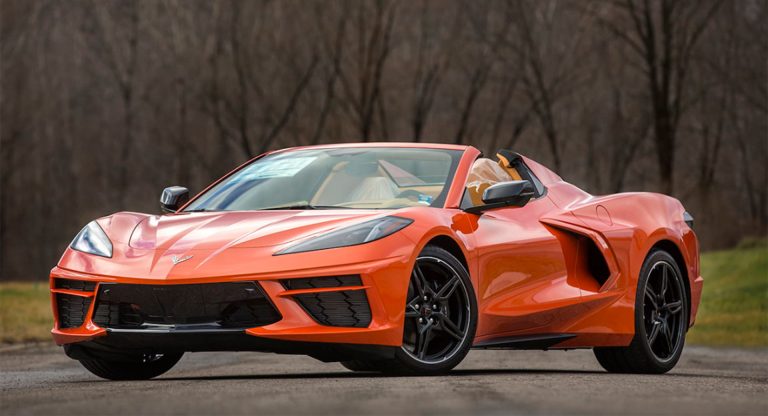 Corvettes are pretty quick cars, and with how 2020 has established itself you might think this car is cursed to kill any driver that steps inside it. Jokes aside, this car rolled off of the production line on the 14th of December 2020 before Chevrolet turned things around to begin producing the 2021 edition.
This car comes decorated in Sebring Orange Tint Coat (a $ 1k paint option), and the rear vents are color matched for maximum orange swagger. The badging on the back is finished in blue – which is odd – but with this being the final car of 2020 (the greatest year in modern history), why not shake things up!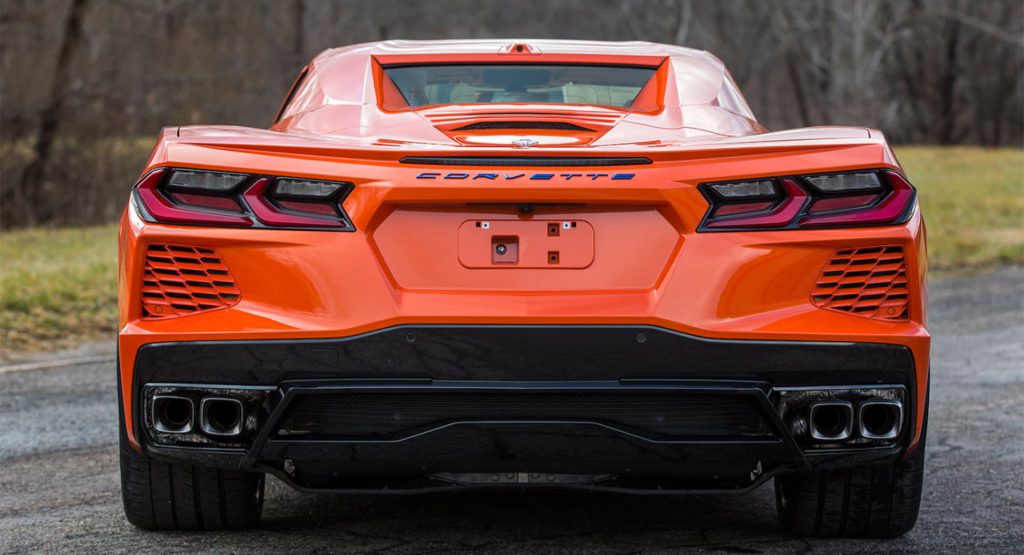 Did I mention that this car is a convertible? Pop the hood off of this bad boy and show off the 3LT interior with Natural Dipped leather, HUD, front and rear cameras, along with heated / cooled seats.
For those unfamiliar with the C8, the car is powered by a 6.2L V8 that works in tandem with the 8-speed Tremec transmission to produce 490-495 horsepower to the wheels . It might not seem like a ton of power when the crazy German folks are churning out 700 + hp station wagons, but with the context of the short wheelbase and the fact that this car is feather-weight light it makes for an immensely fun car to drive.
Happy bidding!