GTO Engineering finally released a name for their classic-looking GT car, they went with 'Squalo' as the actual product name for their upcoming car, and today we even get to see the final design for the bodywork of this GT inspired by famous cars from the Sixties, even the engine is a reminder of that era with their new 4.0-liter quad-cam engine.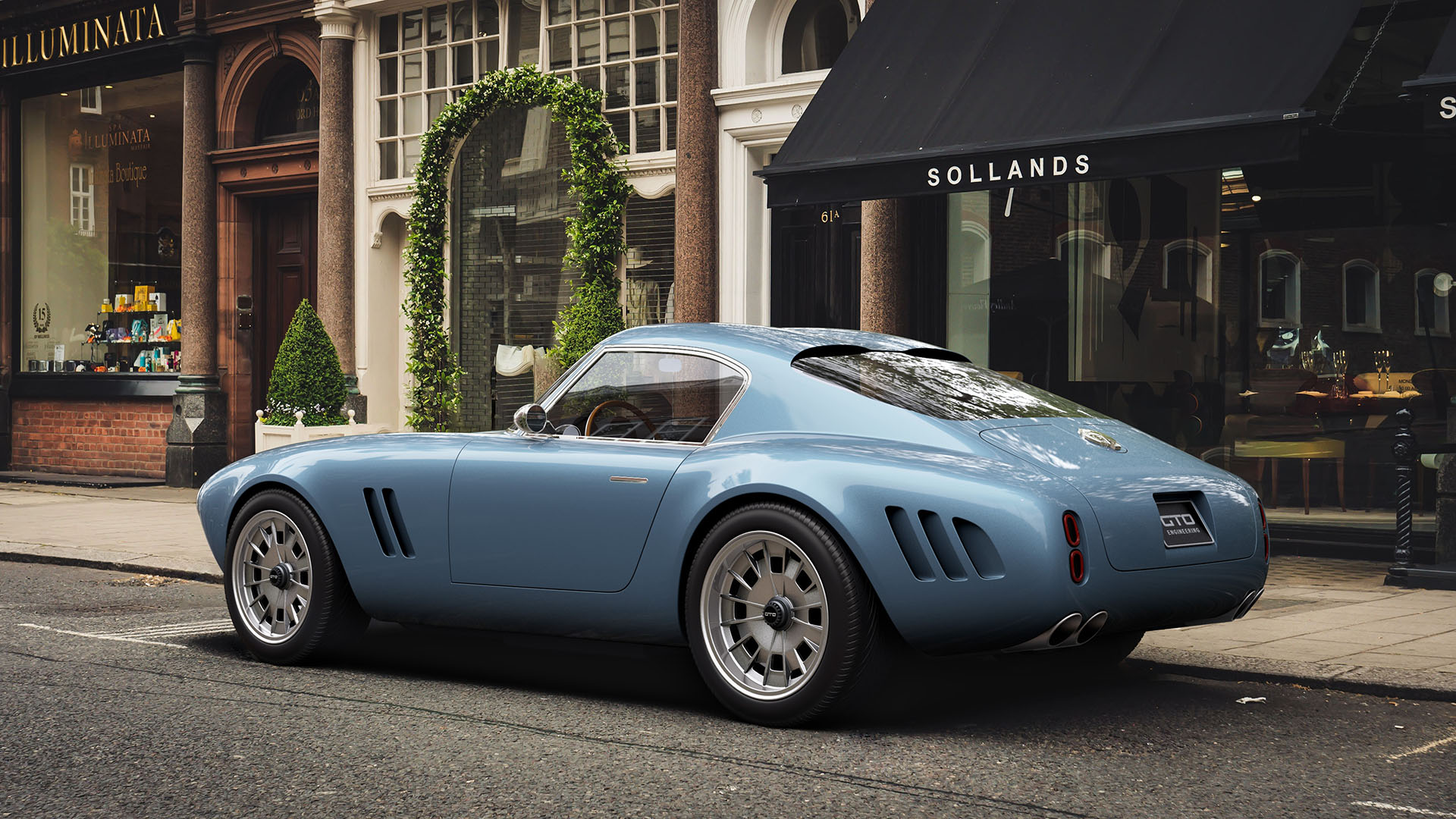 Squalo comes from the Italian word for Shark, a name GTO Engineering decided on because of the shark-like styling for their all-new car, which will be a sub-1,000kg, V12-powered car, combining the looks and the feel of a classic car, but with modern underpinnings and performance, complete with a bespoke wheel and tire package in large diameter, but with a classic design.
GTO Engineering is finally moving toward actual production of their modern-day classic, the final design has been signed off, including details like the door handles, wing mirrors, but also the in-house design for the exclusive alloy wheel, which will be available in 18-inch, they are even going as far as developing their own tires in conjunction with a leading manufacturer.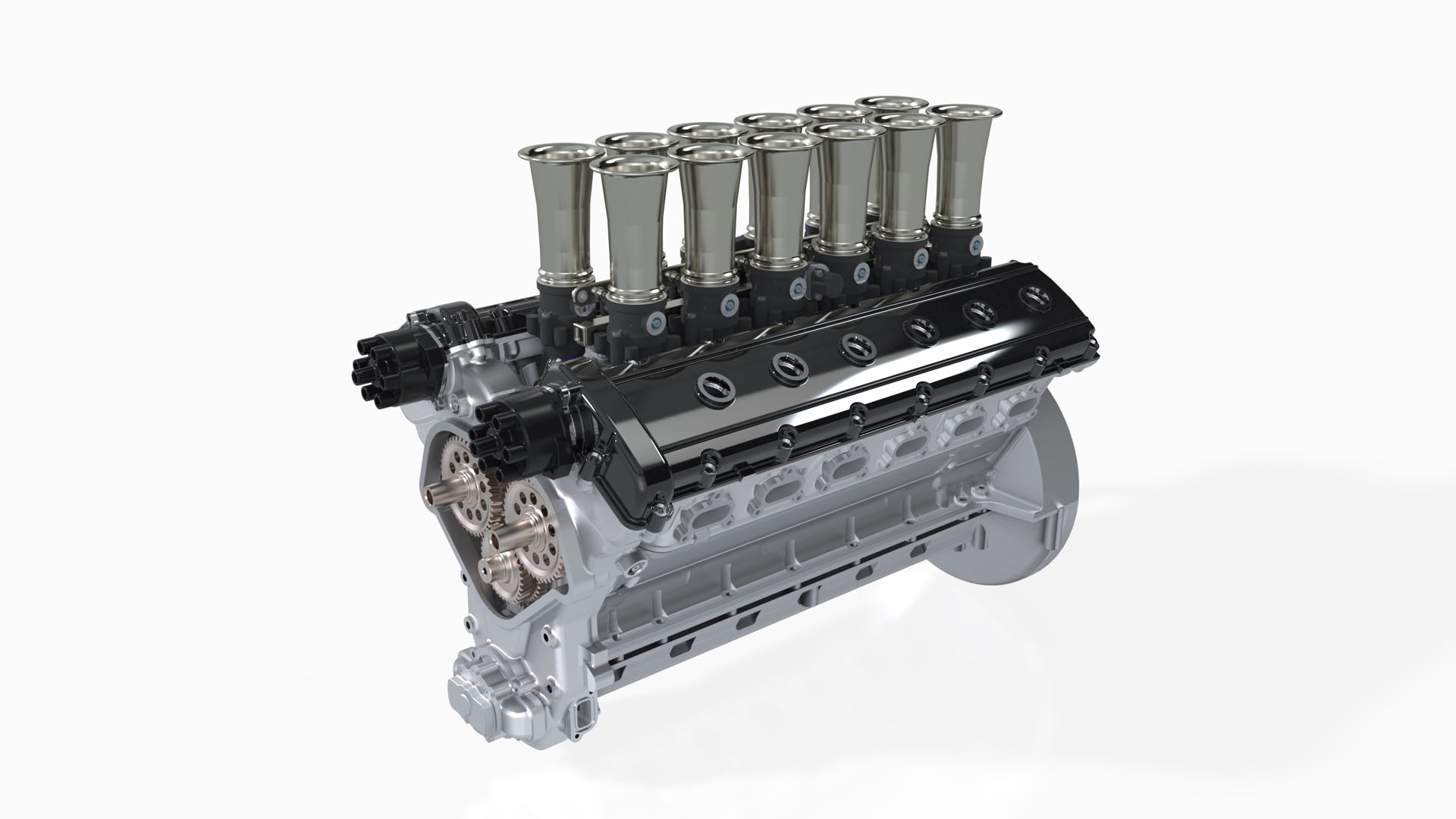 Initially unveiled at the Moderna Concepts, the GTO Engineering Squalo will adhere to the principles set down from the start, offering a sports car with an overall weight below 1,000 kg, a manual gearbox, inspired by the Sixties sports cars but with modern engineering principles and materials. The Squalo will be using a bespoke V12 engine that's to be built at the GTO Engineering UK headquarter, just like the car itself.
The engine has always been intended to be quad-cam V12, but it has also undergone an evolution since the inaugural design, both in looks and in losing weight, for instance, the surround of the carbs were removed so onlookers can now see the magnificent view of twelve open trumpets when the engine cover is opened, sadly no performance figures have been published yet.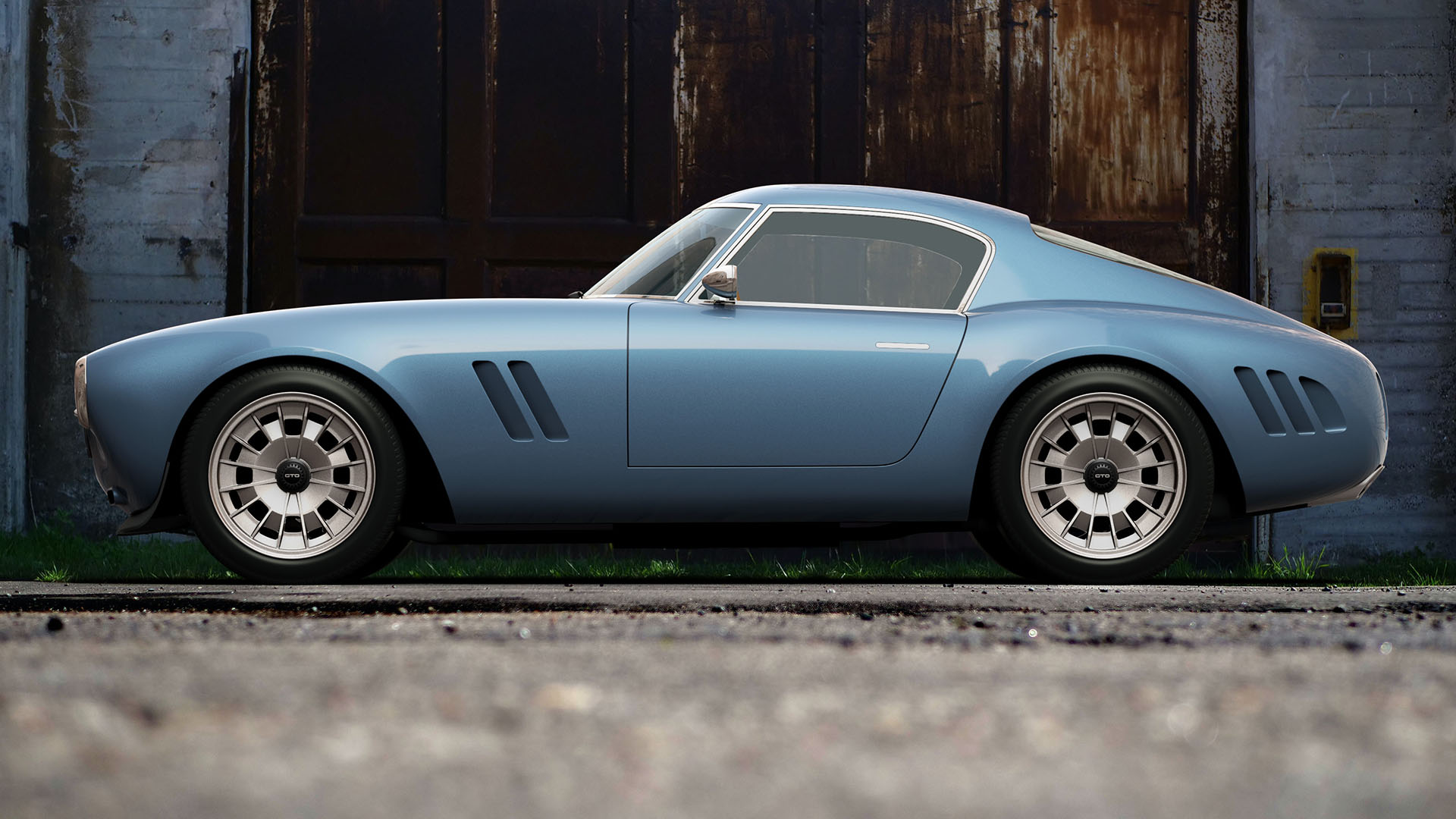 "There's been an outpour of admiration for what we're doing here and we realize a little bit of skepticism whether we're actually making this: a V12-powered, sub-tonne sports car with a Sixties feel but modern reliability, enjoyment, and manufacturing quality. We're here to hopefully set the record straight to say yes, it's happening and we're sticking to our original ethos for the car as well as timing promises for production. We are also delighted to have early adopters and customer orders received already, and we thank them for the trust in our vision and business," said GTO Engineering Managing Director and Founder Mark Lyon.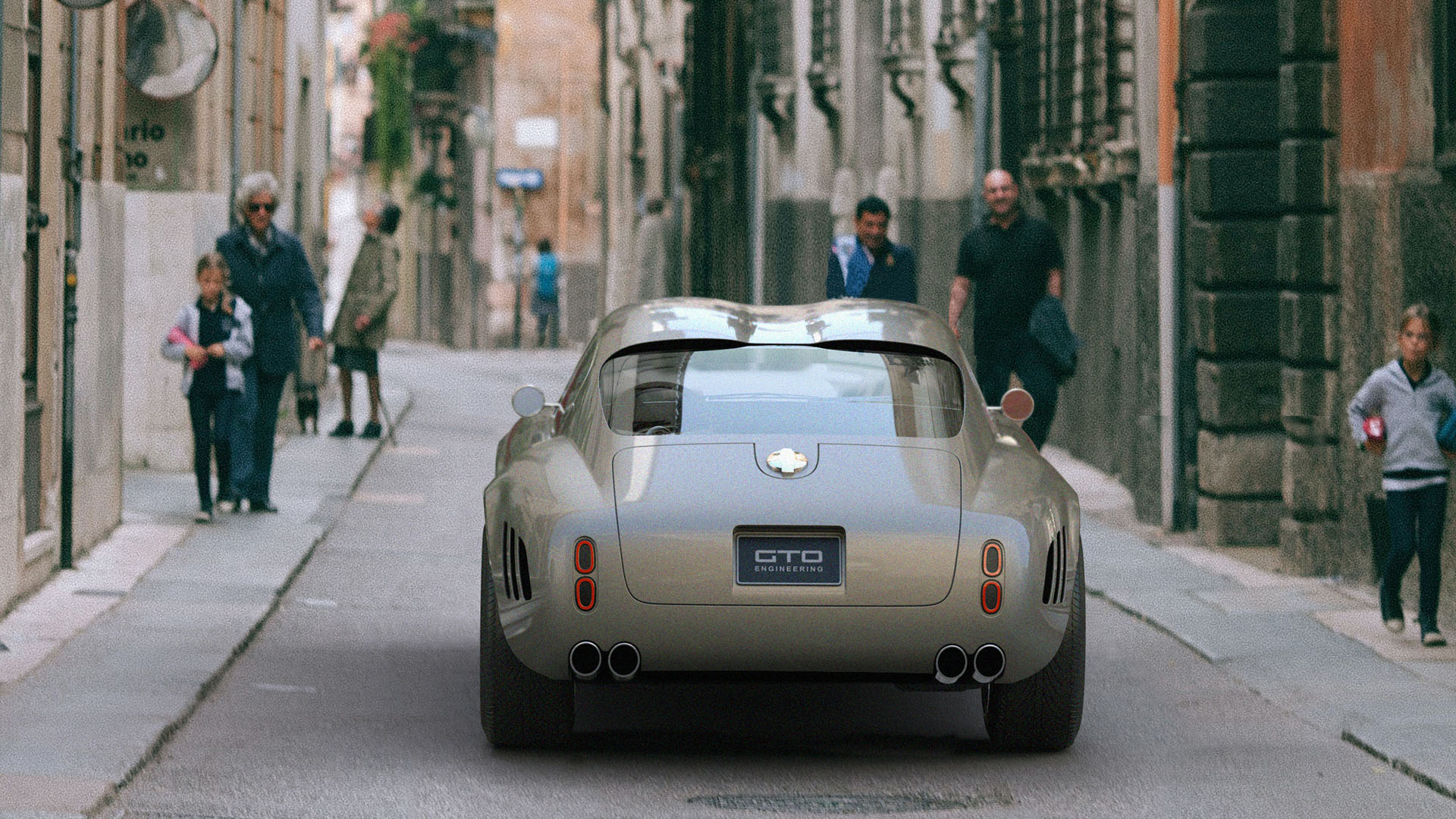 "It's often the small parts of a car that take the longest time. We're now at a stage where the design models are being created here in the UK and soon we will announce our technical partners working with us on the exterior manufacturing and interiors, as well as wheels and tires. In all my years working in the automotive]industry, I've never been as excited about the creativity of manufacturing and design as I am now."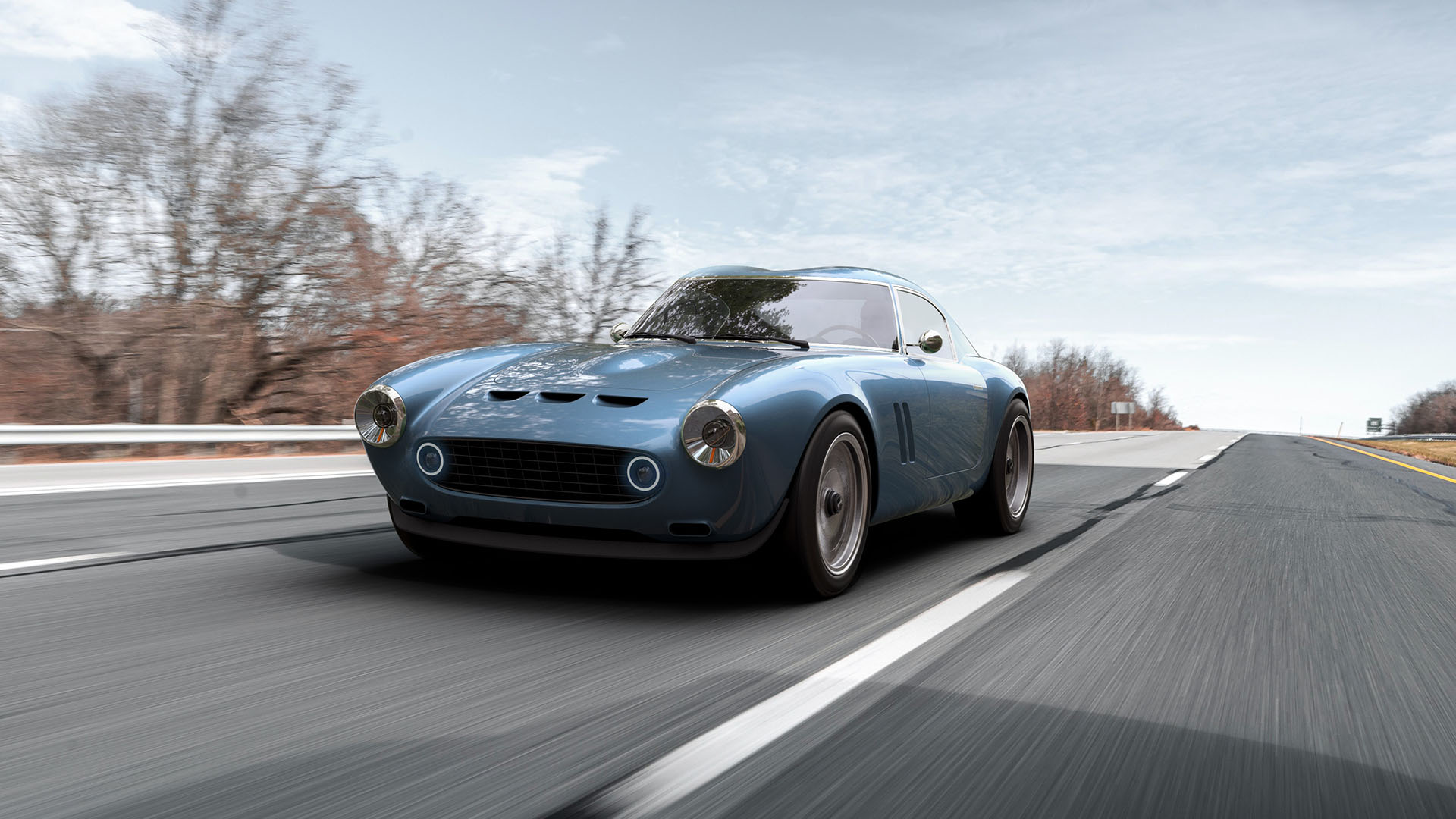 While GTO Engineering already announced this car back in November 2020, it has been a long way from those initial drawings to these final renderings, work that has been completed both by in-house designers and external consultants, actual customer cars will probably not be delivered before 2023, so there is still some time to get your order in.