I used to visit the Geneva Motor Show each year, but since it was canceled in 2020 there hasn't been a new show in Geneva anymore, instead, we now get GIMS Qatar, or the Geneva International Motor Show Qatar, which doesn't really make sense to me if I'm honest, just call it the Qatar International Motor Show, this has nothing to do with Geneva, but anyway, we still get to see the most important supercars and hypercars together in what is arguably a very important part of the global market, if I'm not mistaking the world's largest Lamborghini dealership is located in Dubai, which is about 250 miles from Qatar.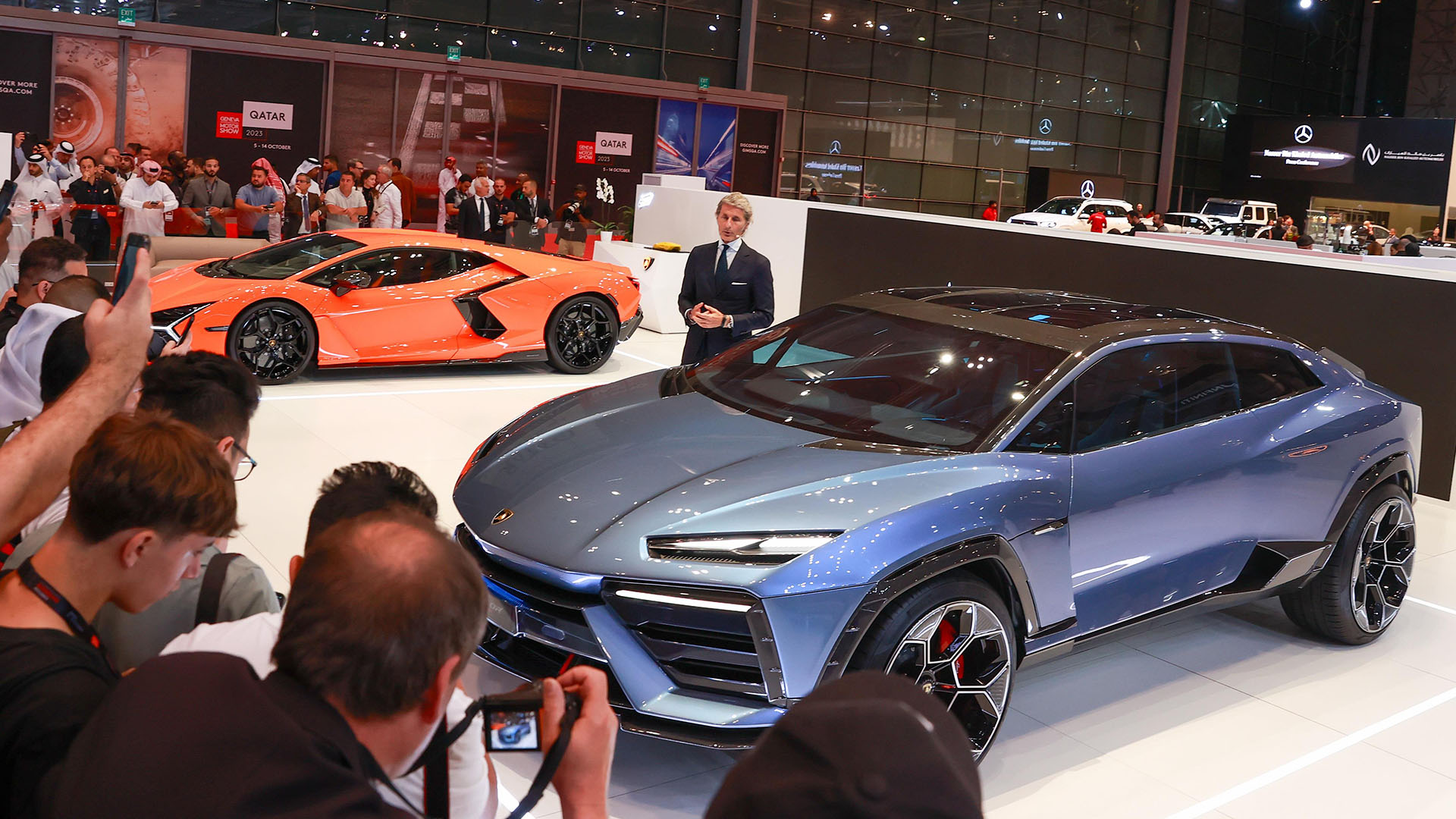 Automobili Lamborghini SpA was not going to be present at the 2020 GIMS in Switzerland, but for the 2023 edition in Qatar they shipped out two very important models to the Middle East, Lamborghini's Chairman and CEO Stephan Winkelmann came to Doha to make sure the Raging Bull was represented perfectly at this first-ever GIMS Qatar show, and while we all know the Revuelto by now, for the Middle East region this new V12 hybrid flagship was still a premiere, and to make the show really worth-while for the visitors, Lamborghini also showcased the all-electric Lanzador concept on their stand.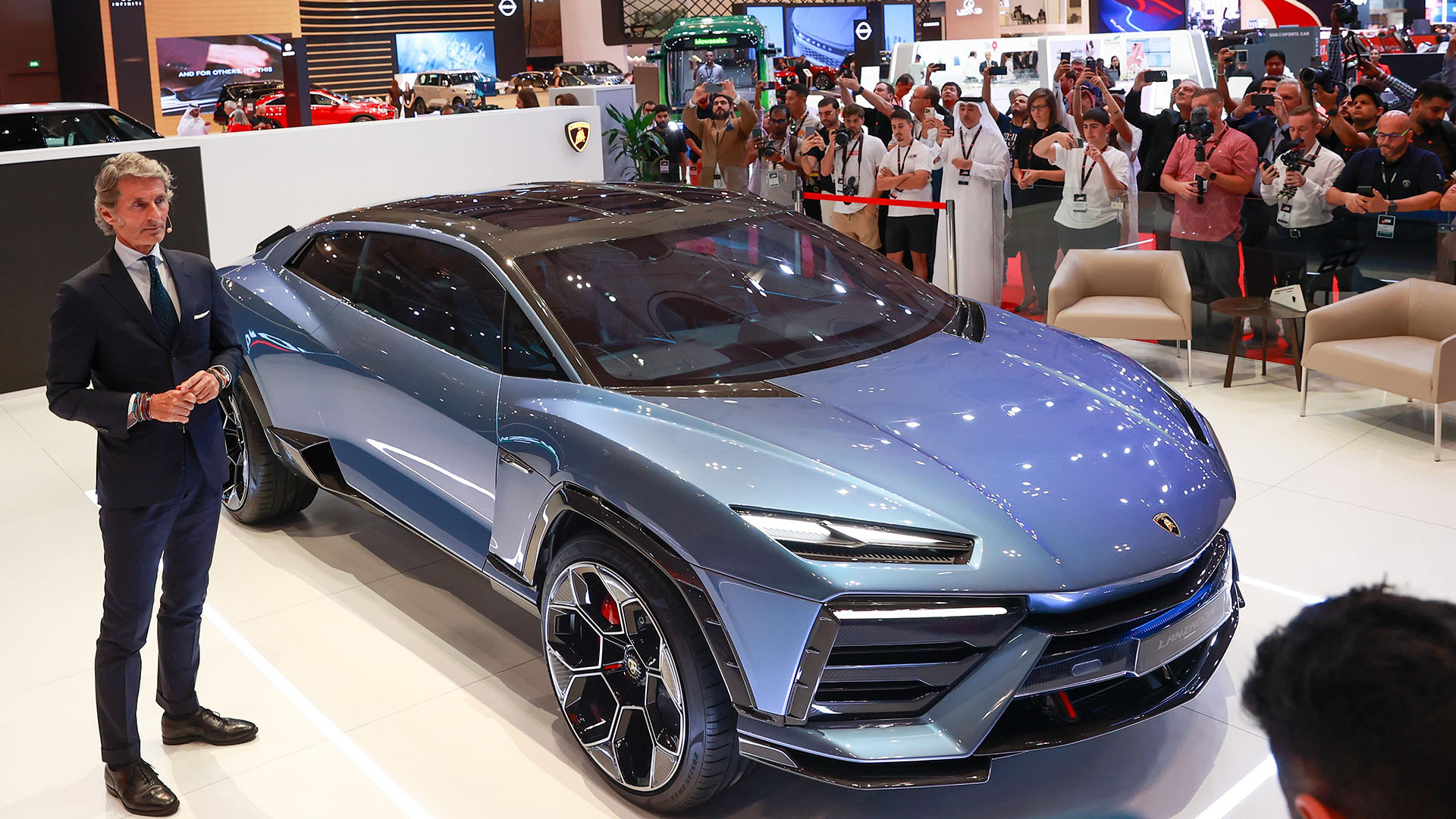 During the press conference, Stephan Winkelmann commented: "This new motor show in a significant region is the perfect opportunity to present these important Lamborghini models to Middle East audiences. We are delighted to be here today, in the year that Lamborghini celebrates its 60th anniversary and six decades of our rich brand heritage while providing visitors to GIMS Qatar a preview of our innovative future as we shape our path towards electrification."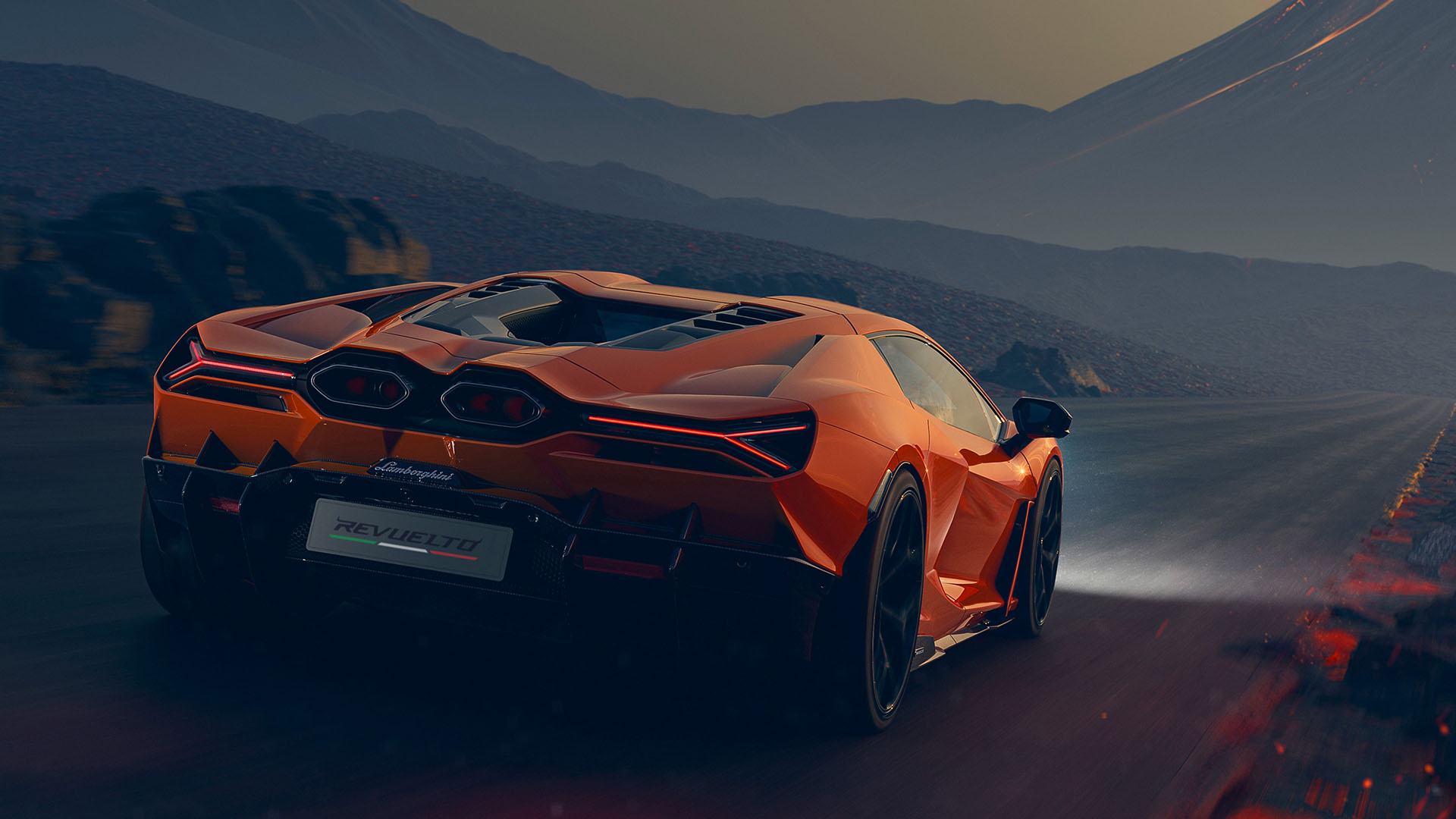 While the Lamborghini Lanzador is still very much a concept car, something we will probably see in the not-too-distant future as the automotive world is migrating to electric vehicles anyway, the Lamborghini Revuelto appears to become extremely successful, even if we're talking about a NA V12 engine with three electric motors capable of putting down 1,015 hp onto the tarmac, and get this, remember back in 2011 when the Aventador was unveiled, Lamborghini mentioned they would produce 4,000 units in total, that number went up to more than 14,000 units, but we've just learned that even before the first client received his, or her Revuelto, the production has been sold out until 2025 with nearly 4,000 units already signed for … that's just insane if you think about the MSRP of about $600,000 before options … but if you take a look at the video Shmee150 made, you'll understand why, the Revuelto is clearly a massive step into the future compared to the Aventador she is replacing.