I guess many among us would be happy with parking a BMW M8 Competition on the driveway, with the impressive biturbo 4-Liter V8 engine mounted in the front of this 4.8-meter long coupe, more specifically the S63B44 unit from BMW which is also used on the M5 supersedan, and in both the X5M and the X6M, straight from the factory this V8 comes with a healthy 625 hp and 750 Nm in the BMW M8 Competition version, which is already an upgrade over the 'regular' BMW M8, but just in case this doesn't really suit you, we have another option for you now.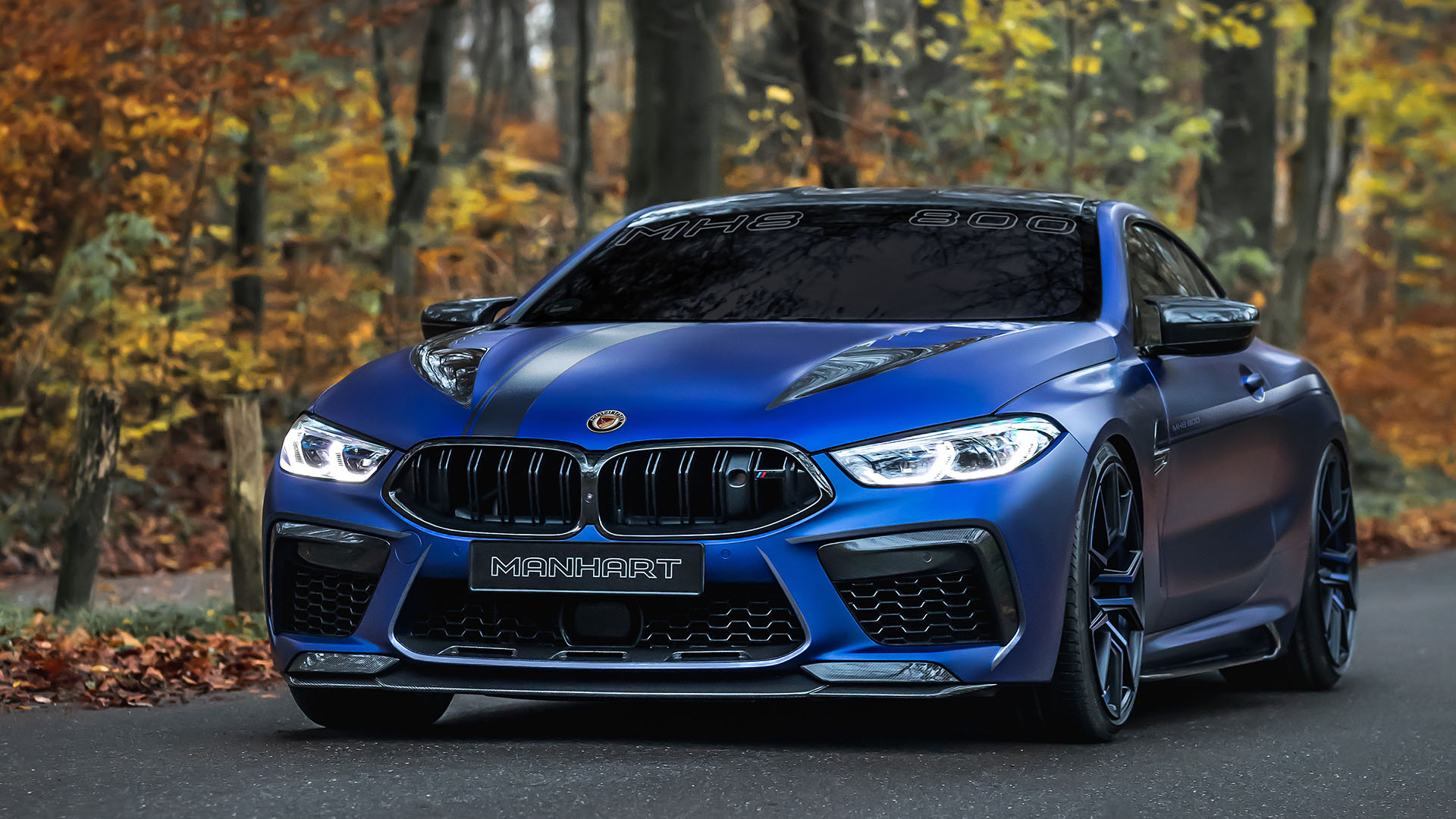 Check out this Manhart Performance MH8 800, based on the F92 BMW M8, Manhart takes the potent V8 to a whole new level … how do 823 hp and a massive 1,070 Nm sound?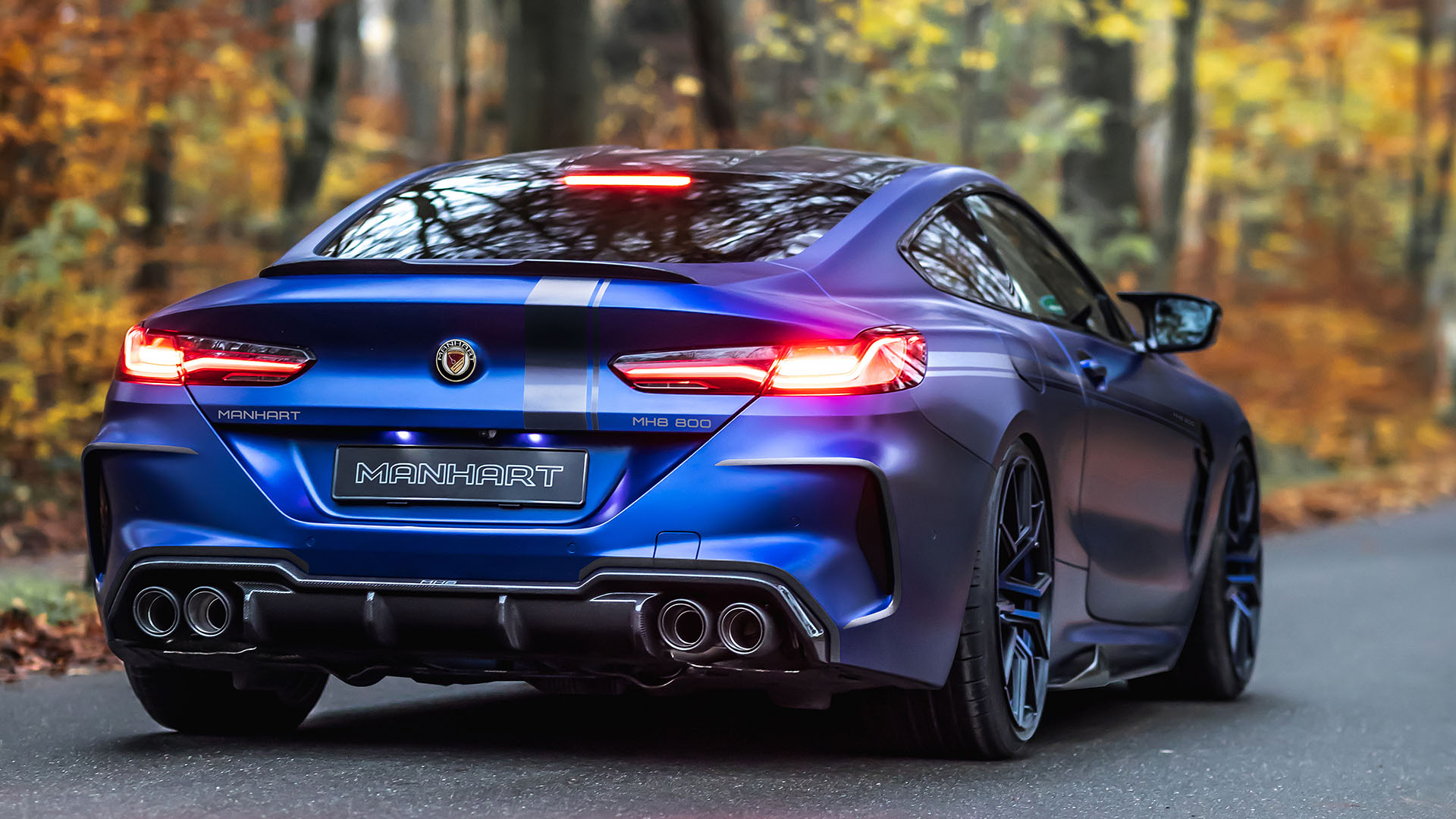 If that doesn't get you interested, this might do the trick: Manhart will only make 10 of these, that's right, the MH8 800 is a limited edition model, the satin blue unit seen in this article is in fact already 05/10, the official press release doesn't state if all ten are already sold, but my guess is you might get your order in … if you are quick about it.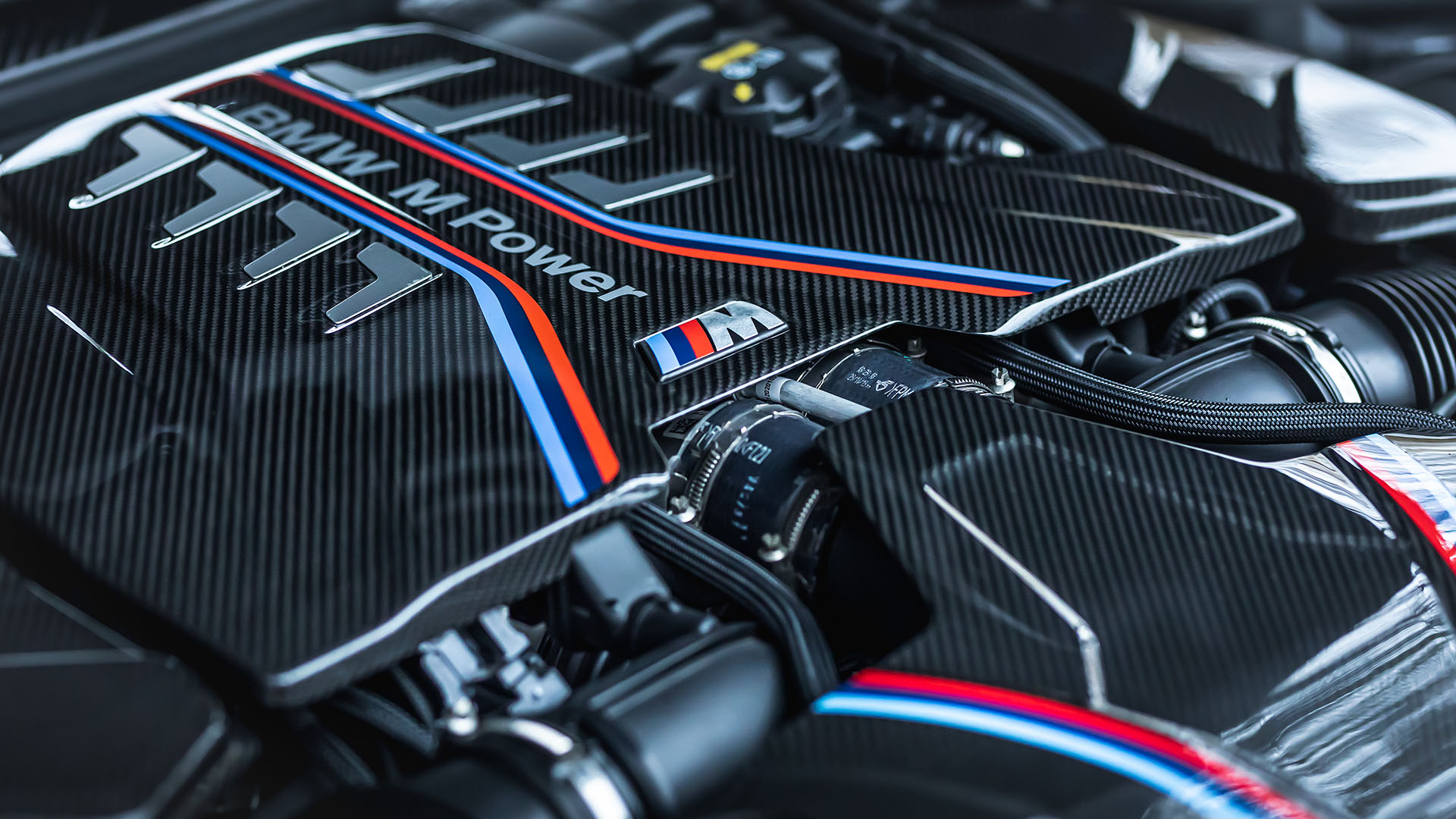 You just know the MH8 800 designation has something to do with what you can expect, so it is based on the BMW 8-Series, hence the MH8 name, and because 823 just doesn't look cool, they decided to call her the MH8 800, not only did Manhart Performance install their in-house kit, but they also fitted the Manhart turbo upgrade, the Manhart intercooler upgrade, a carbon fiber air intake, and a custom stainless steel exhaust system.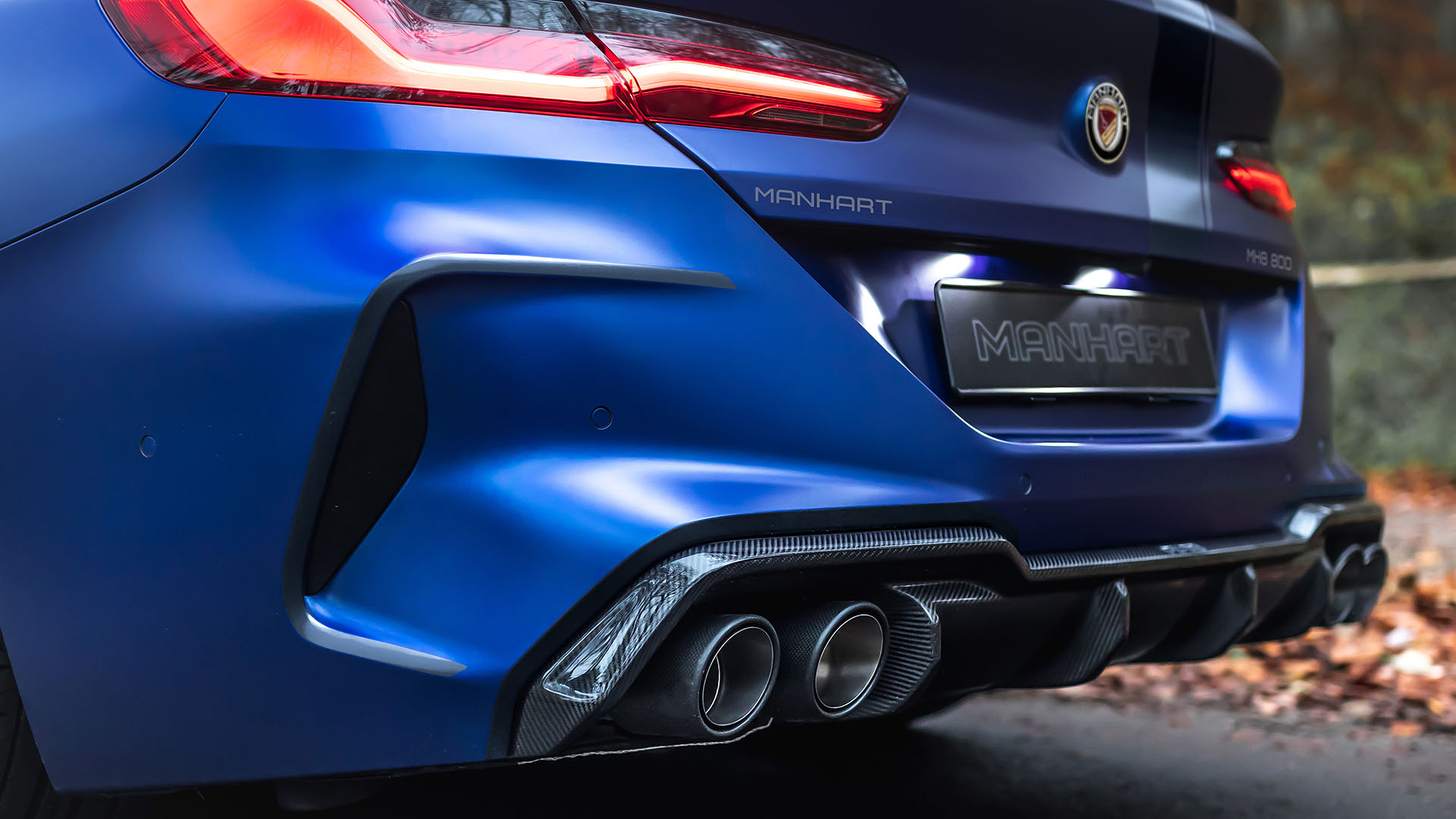 At the rear of the Manhart MH8 800, you'll now find four circular exhaust pipes, 100 mm in diameter, complete with a carbon fiber surround, additionally, you'll be able to get the Manhart OPF-delete option which comes with stainless steel replacement downpipes without a catalytic converter, but those are only available for export as this option isn't street legal globally, so check with local laws before adding this to the options list on your order.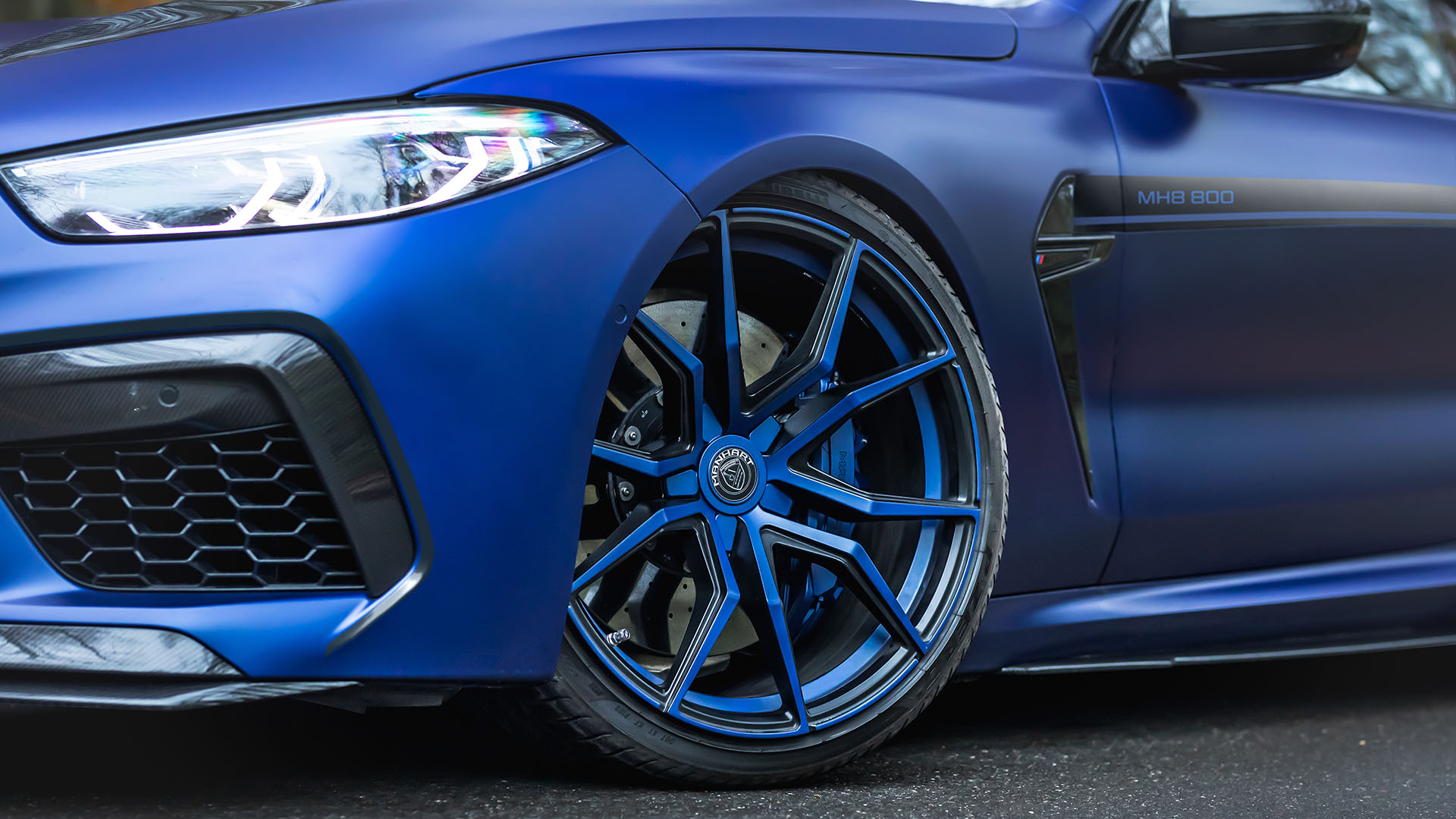 You can't just add almost 200 hp to a car and call it a day, so Manhart Performance also modified the looks of BMW's flagship coupe, and this starts by lowering her to the street a little more, courtesy of an adjustable KW Springs suspension, add the MANHART Spider rims in 10.5×21 and 11.5×21 inch which come with 275/30ZR21 and 295/30ZR21 high-performance tires respectively, and you know you've got a setup that means business.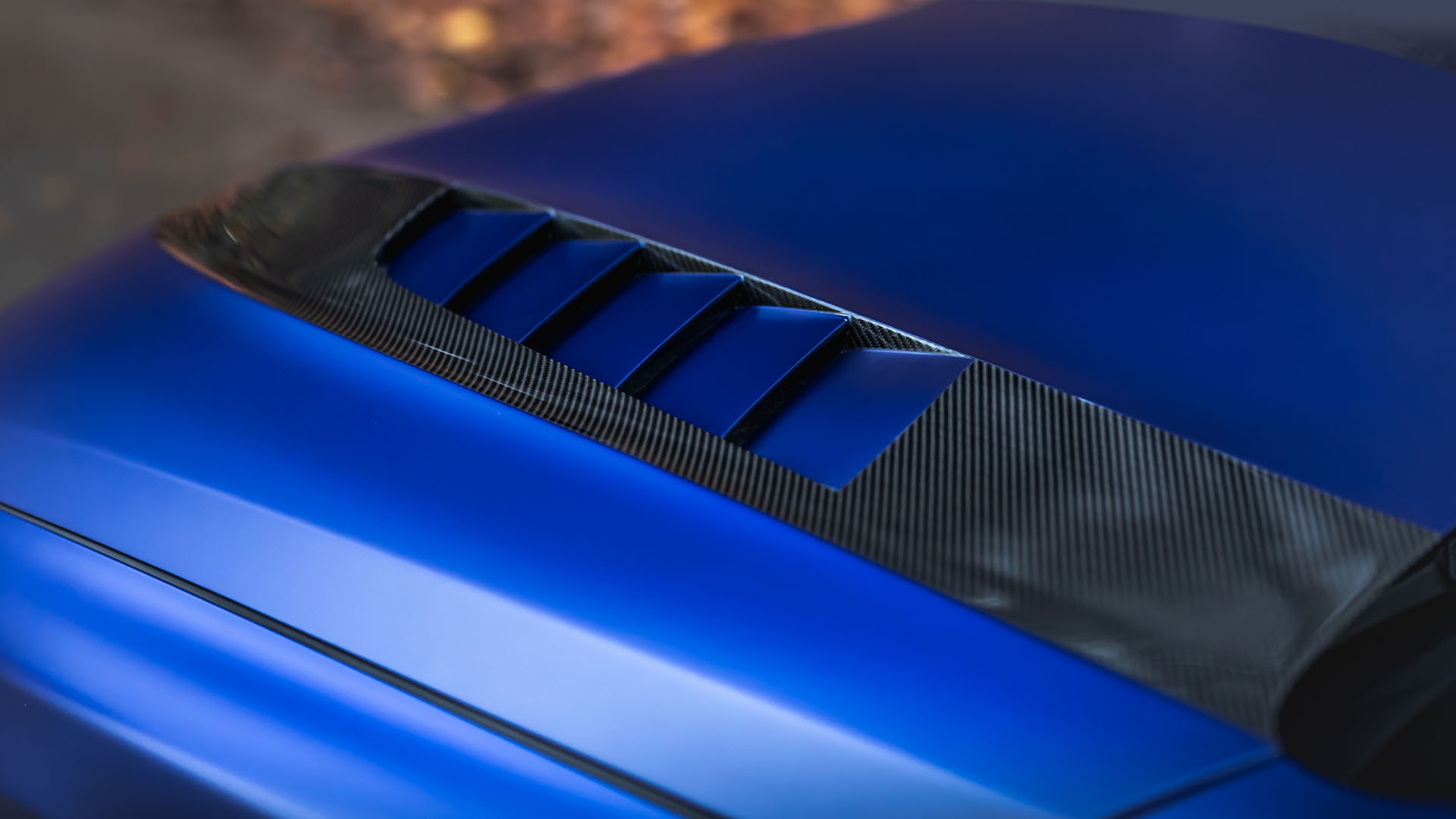 But Manhart Performance didn't stop there, not only do we get a black radiator grille, a must on any BMW if you ask me, but also the Manhart Carbon package on the bodywork, which includes a new hood over the engine with GTR air vents, a deeper front spoiler over the original bumper, extra side skirts, and naturally a new diffuser for the rear.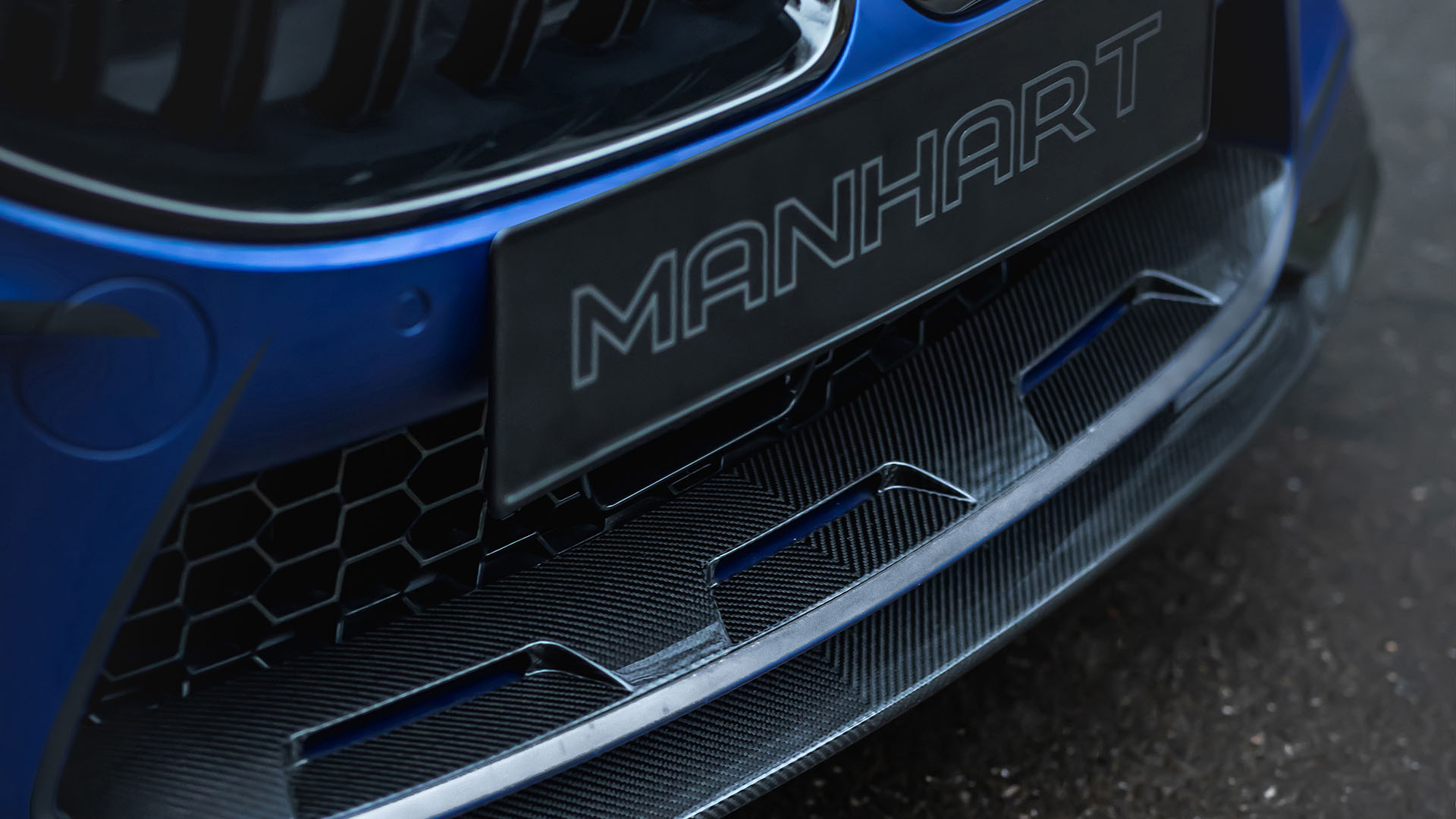 As usual, Manhart also supplies a decal set, and this time not shown on a black car with gold decals, but a much more discreet satin black set of lines, which look really nice on this matt blue finished MH8 800.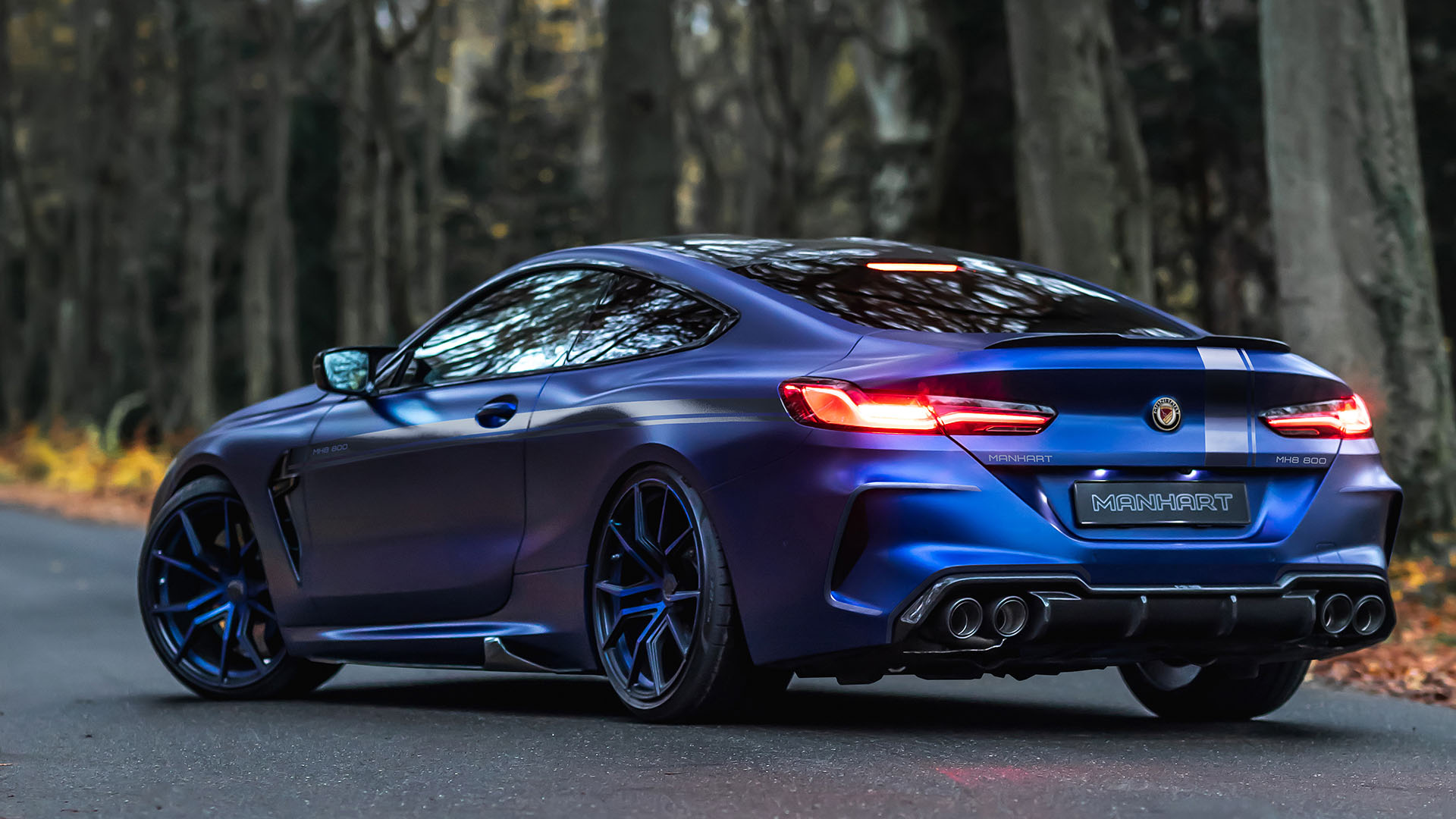 With all that eye-candy on the outside of the Manhart MH8 800, we might be overwhelmed and forget about the interior, and while Manhart does focus on all-out performance, they didn't completely turn a blind eye for the interior, with a bespoke Alcantara steering wheel, naturally showing an additional carbon fiber accent.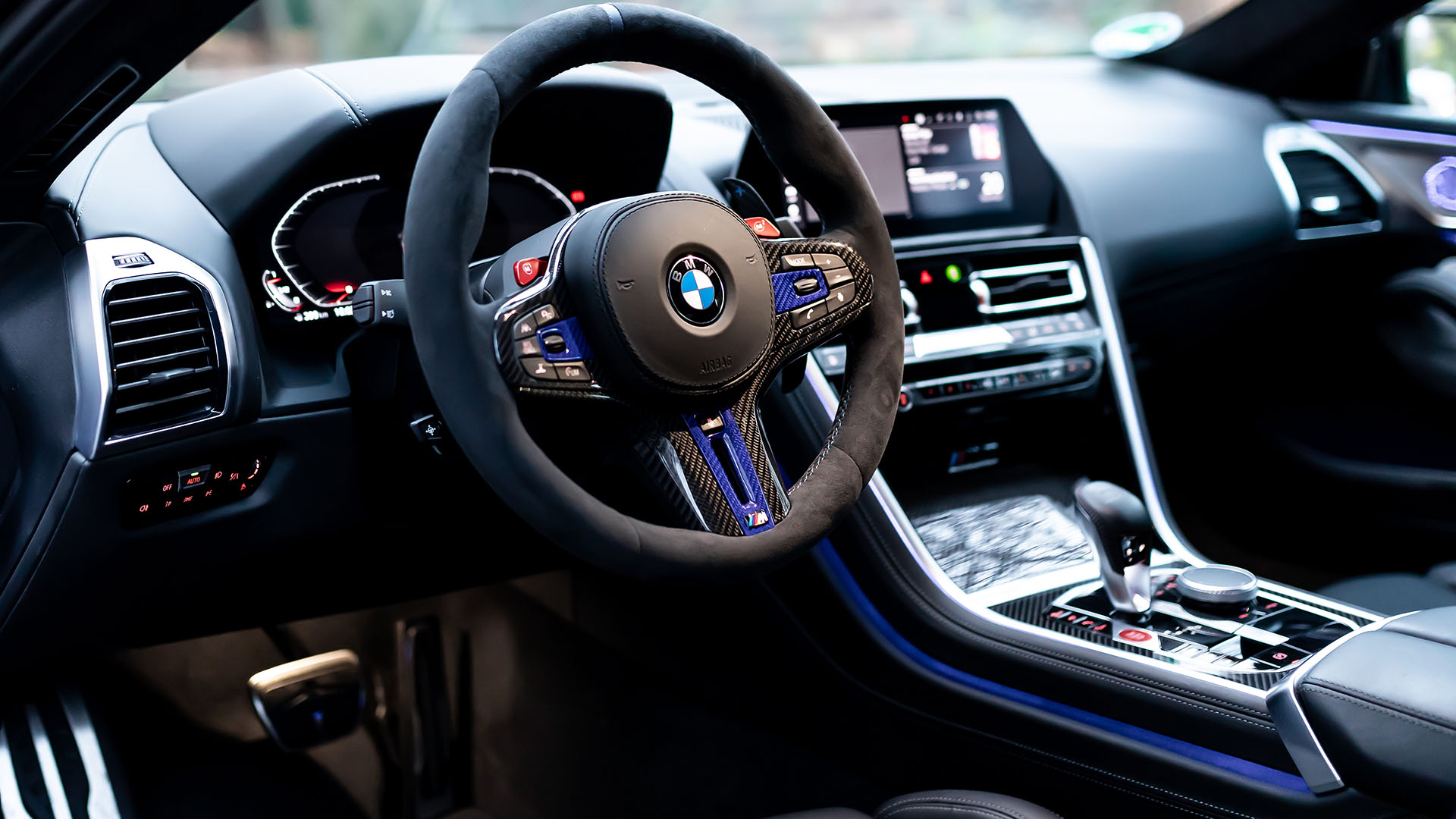 If you would like to know more about this car, such as pricing and availability, you'll have to get in touch with Manhart Performance GmbH and Co. KG in Germany, Wuppertal to be more precise, or check out their website at www.manhart-performance.de, but with only ten units built for this very special MH8 800, you might want to be quick about it, or all you might see about this car are the taillights, disappearing in the distance: