I can't help myself, but when I look at these photos of the new Marc Philipp Gemballa Marsien, I'm thinking about the legendary Paris Dakar rally where Porsche entered a few of their rare 959 models, complete with a raised suspension to be able to cope with the desert racing … and then I read in the official press release the Project Sandbox as this concept was initially called, took inspiration from that rally, so my feeling was correct.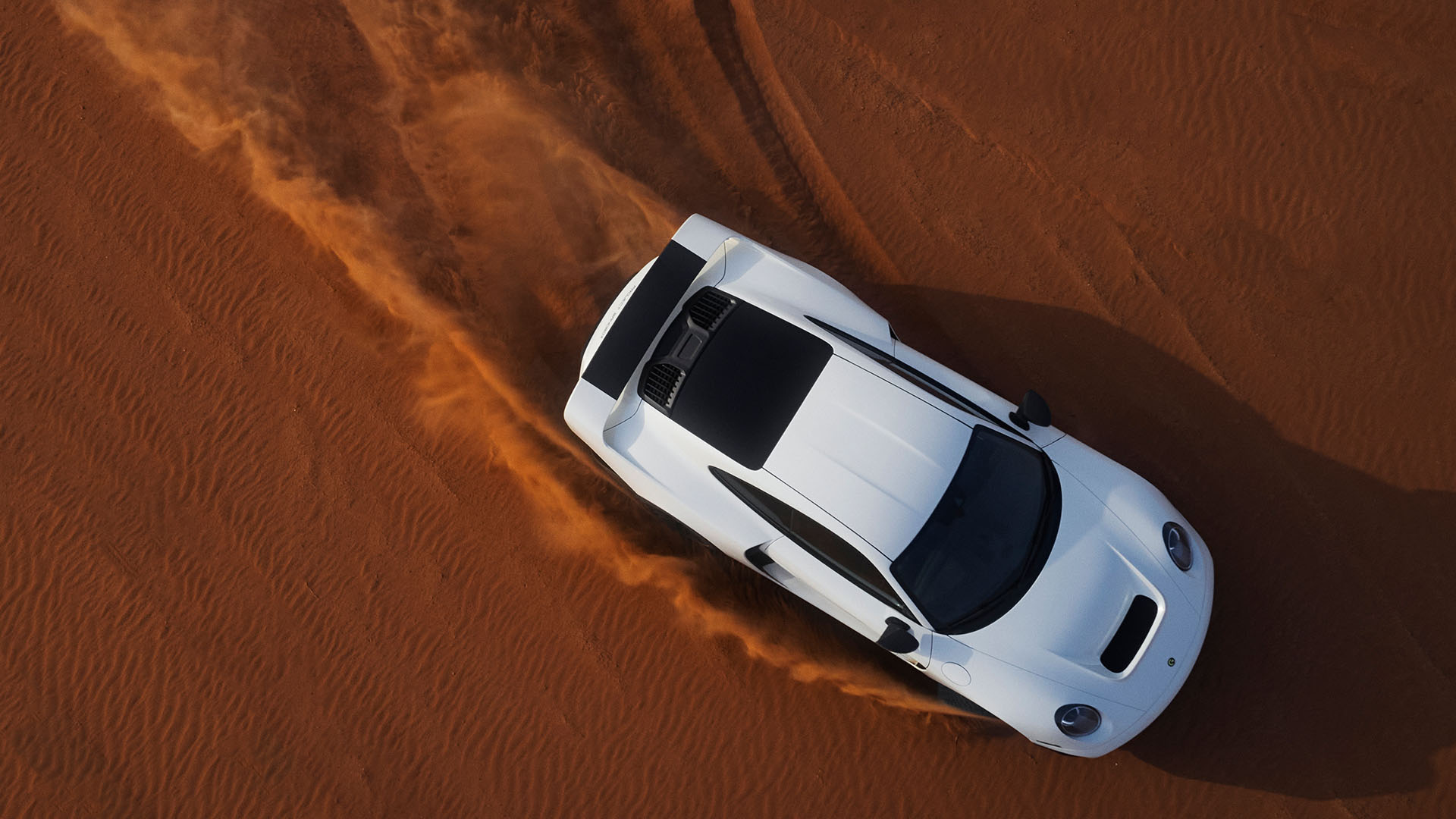 This is Gemballa's first production-ready car, do note Marc Philipp Gemballa is a separate company from Gemballa GmbH, this bespoke off-road capable supercar is a combination of a comfortable contemporary supercar and an off-road sand eating monster, a development with partners like Akrapovič,  KW Automotive, and RUF Automobile.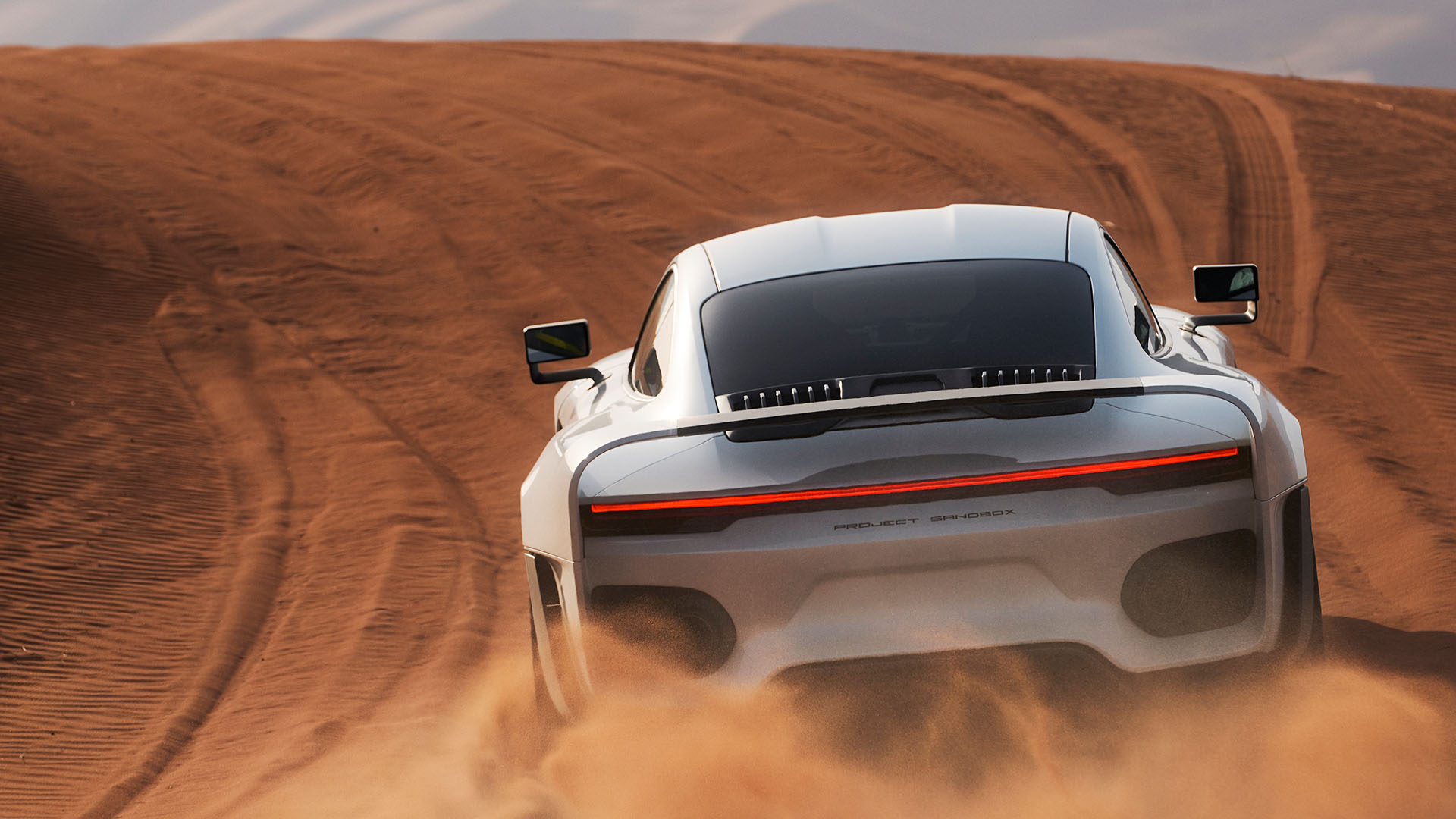 We published the early renders on this car a while ago in our 'The return of Gemballa' article, but today Project Sandbox is ready for production, albeit very limited and all bespoke builds, and more importantly the car is now named Marsien, at the 27, this young entrepreneur and son of late Uwe Gemballa launched his very first production-ready supercar, starting a new era in 2021, Marc Philipp quickly realized if he wanted to build a successful company for the future and not just toss the next imitator product onto the market, he needed to come up with something very special for his clients.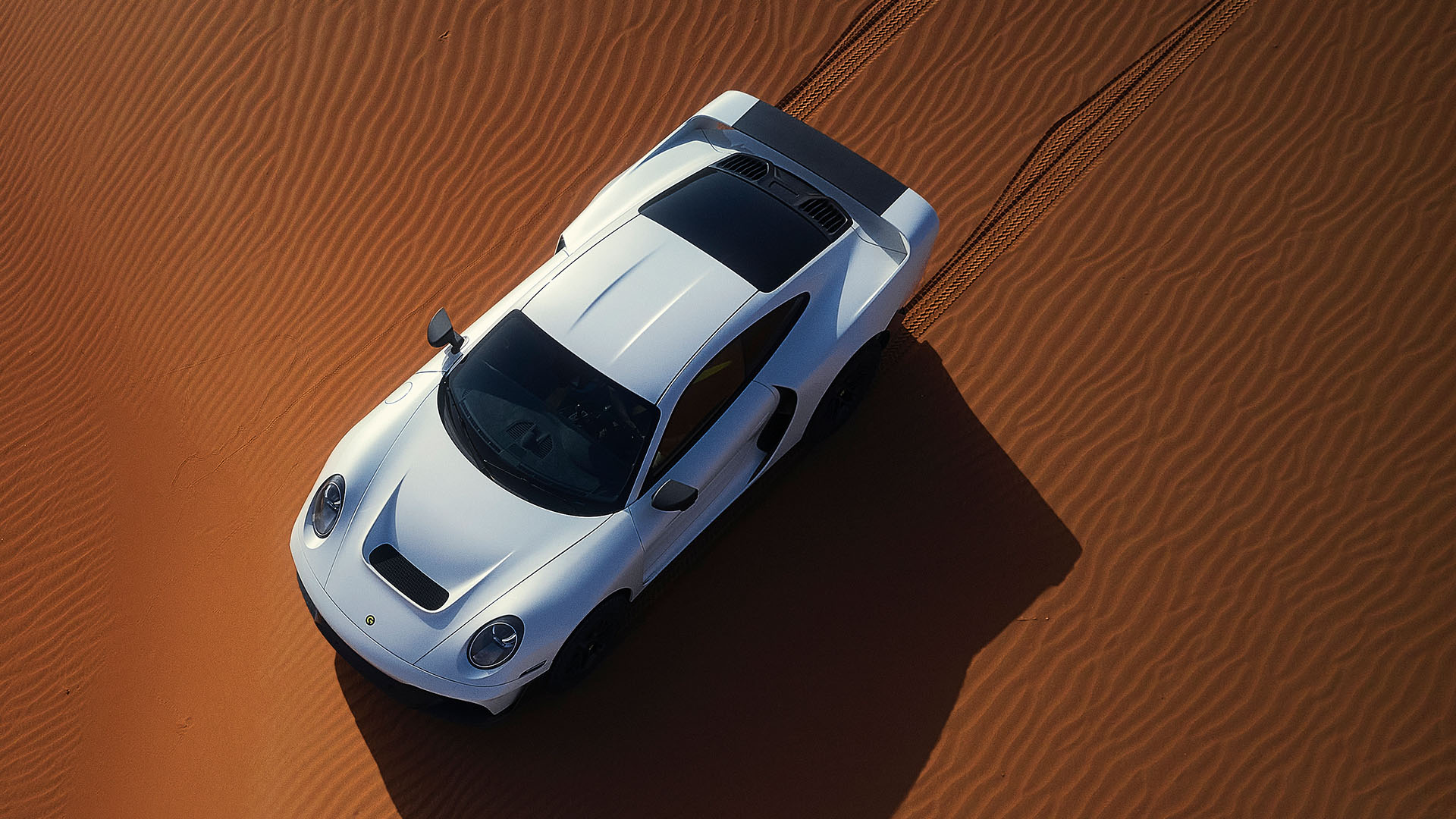 After two years of design and perfecting the initial renders to put into production, a new concept is now introduced, in fact, we're looking at a completely new supercar segment, a modern supercar with the comfort we've come to expect in this day and age, with daily driver practicality that can go off-road, at high speed, and bringing the latest technology into the mix … something only an SUV like the Lamborghini Urus or Bentley Bentayga could offer, but every customer is tempted by an SUV, they want an off-road supercar … like this Marsien.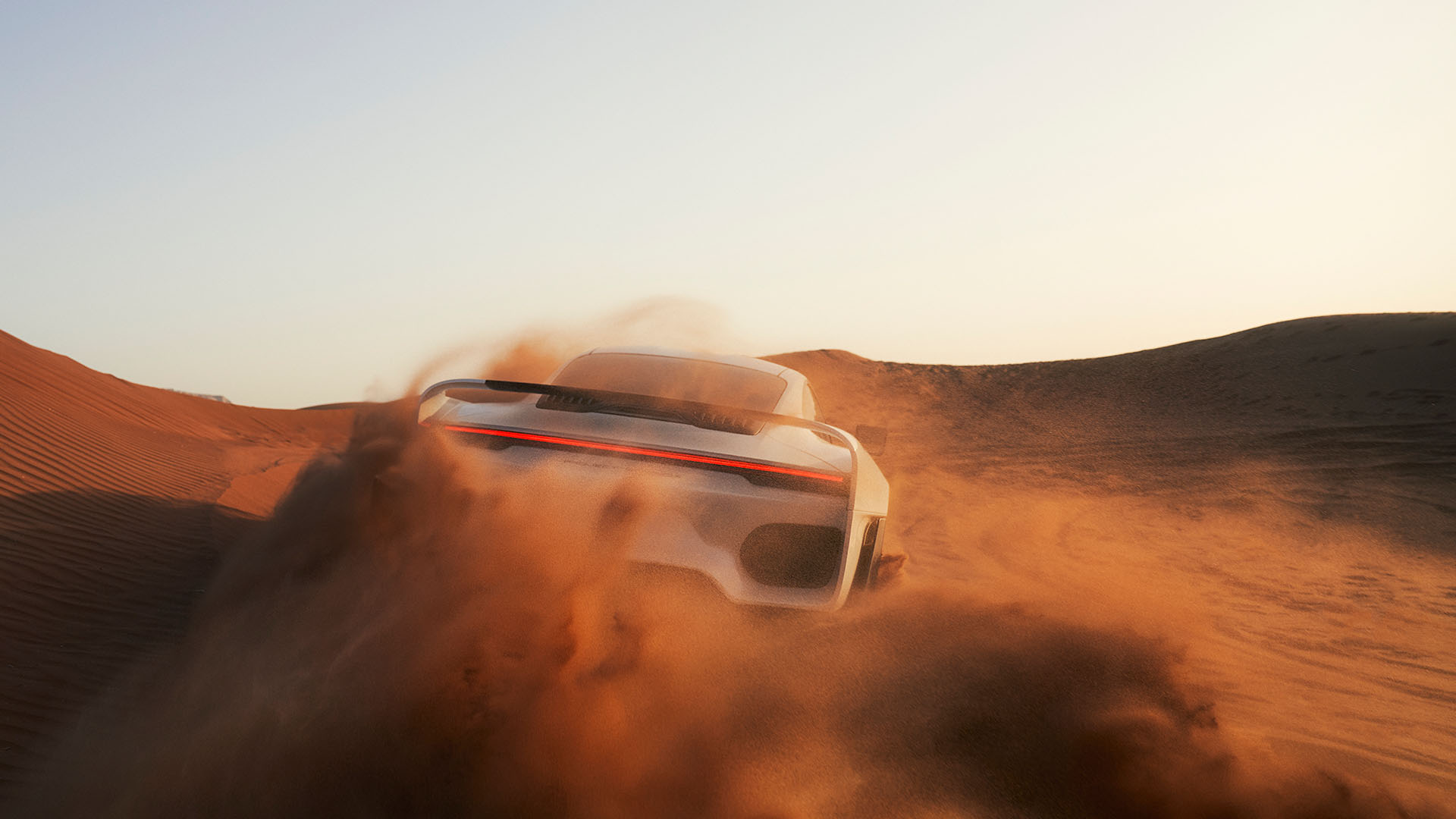 At this early stage, Marc Philipp Gemballa's new company is not ready for a new car built entirely in-house, unlike Rimac who designed, developed, and is building their Nevera from scratch with every single piece being built in their own factory, Marc Philipp is taken a well-proven, respected supercar from Porsche and turns it into his Marsien, and the all-wheel-drive Porsche 992 Turbo S is just what he needed with its state-of-the-art technology on a cutting-edge platform.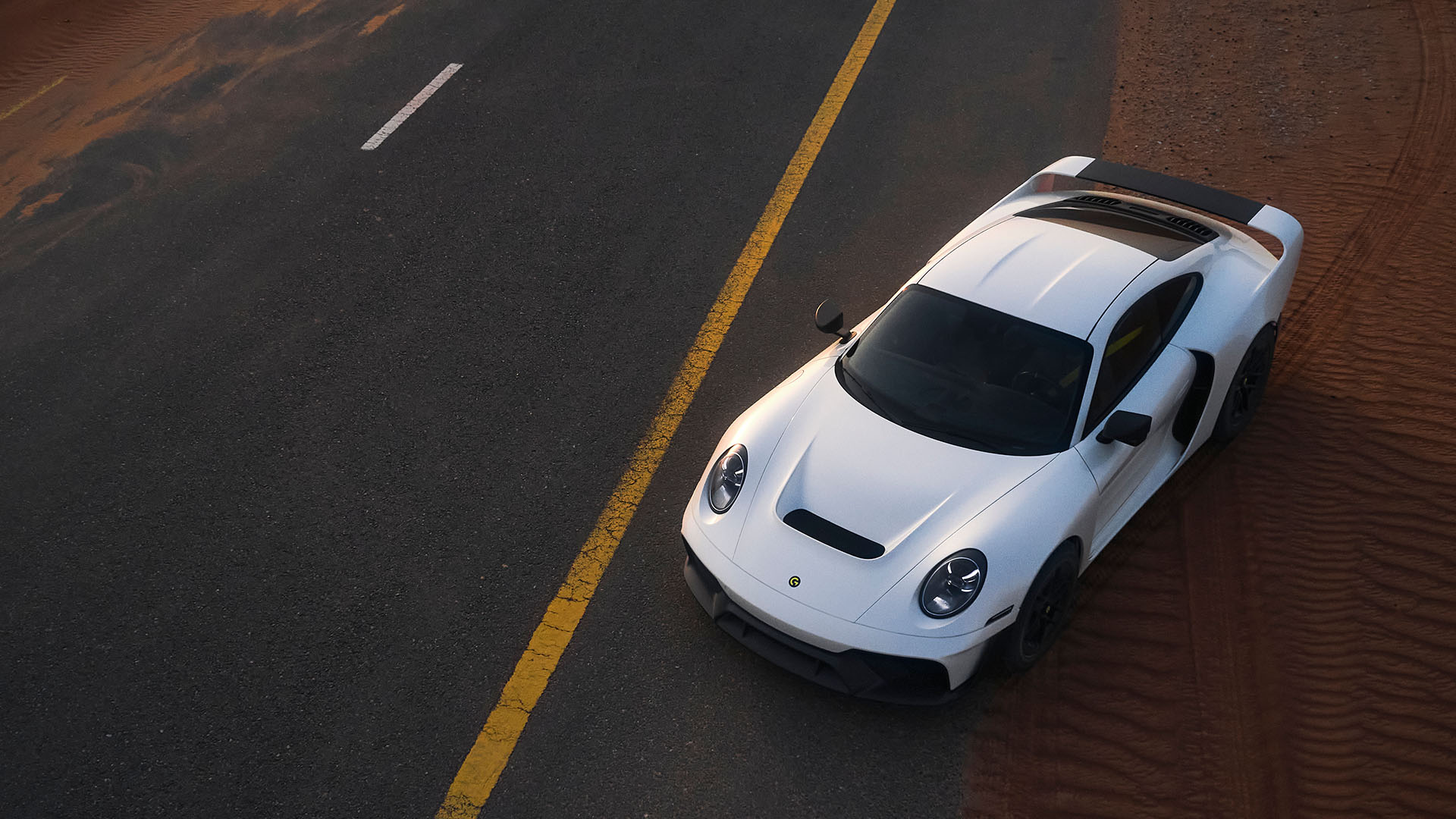 Only 40 units of the Marc Philipp Gemballa Marsien will be built, and while you are reading this, over 20 have already been sold, so if you want to add this 'made in Germany' off-road supercar to your collection you might want to act quick, the car will be available globally and has been thoroughly tested on the sand dunes of the Arabian desert as can clearly be seen in the official launch video at the end of this article.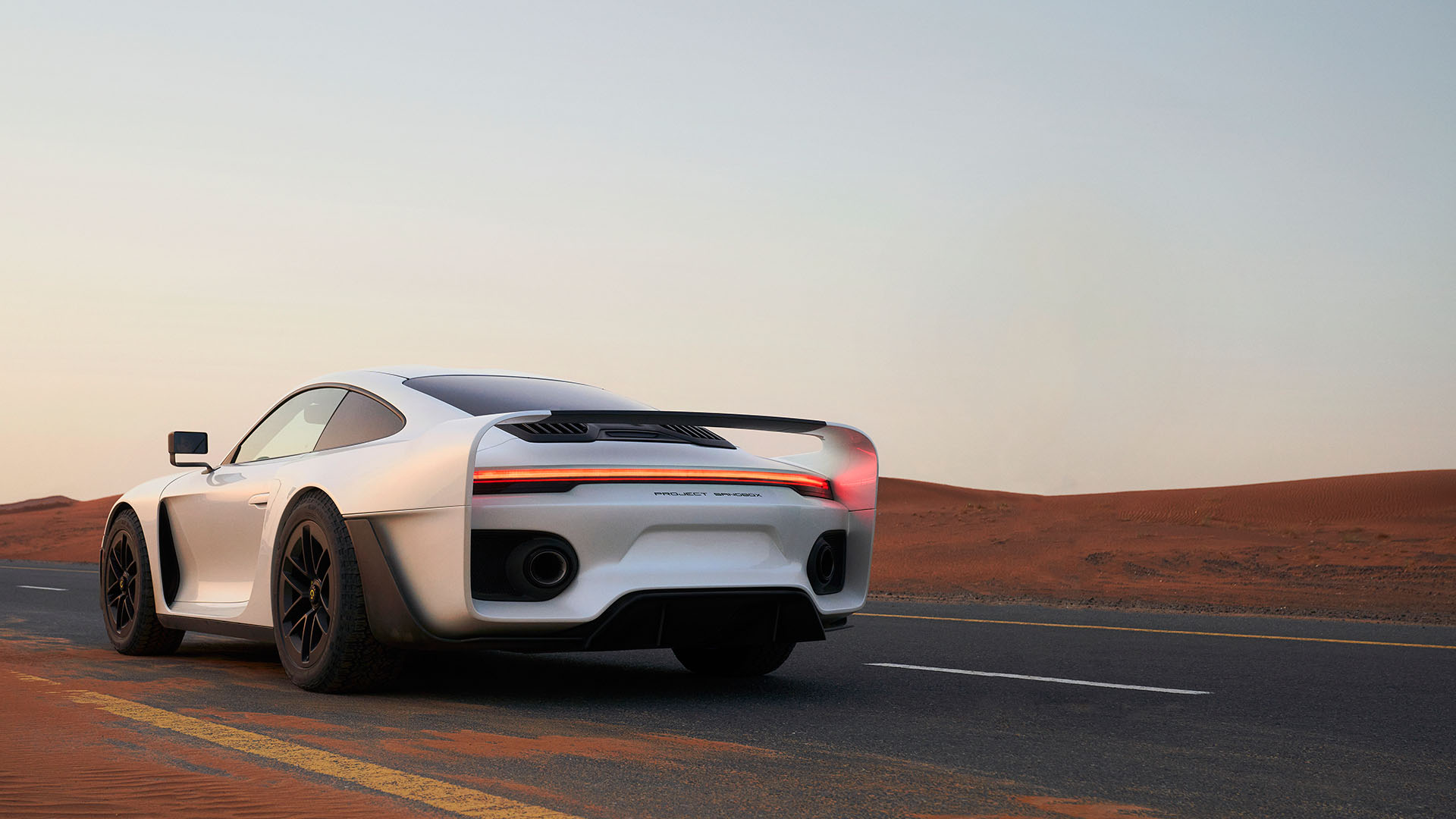 From the press release: During the intense test phase in the beautiful Al Faya desert, the development team was amazed by the stunning red desert sand in combination with the sharp fossil rocks and mountain backdrops shaping the landscape of the desert making it very special and unlike any other. "We felt like as if we were in an entirely different universe," says Marc Philipp Gemballa. The Al Faya desert located in the emirate of Sharjah in the United Arab Emirates has been famous ever since for its unique and extremely red desert sand and Mars-like environment visually. "Since it looked and felt like we were on Mars paired with the futuristic design and the vehicle's off-road capabilities, we couldn't think of a more fitting name for our first project." The name 'MARSIEN' was born – derived from the French word 'Martian' or 'from Mars'.
As we would expect, the body for this Marsien is made entirely from lightweight but strong carbon fiber and comes from the same German company that produces carbon fiber parts as an OEM to leading supercar manufacturers, but also to Formula One teams, for the sleek design Marc Philipp turned to Porsche aficionado Alan Derosier, known for his beautiful Porsche 908 design study while the bespoke LED taillights have been developed together with GERG Lighthouse.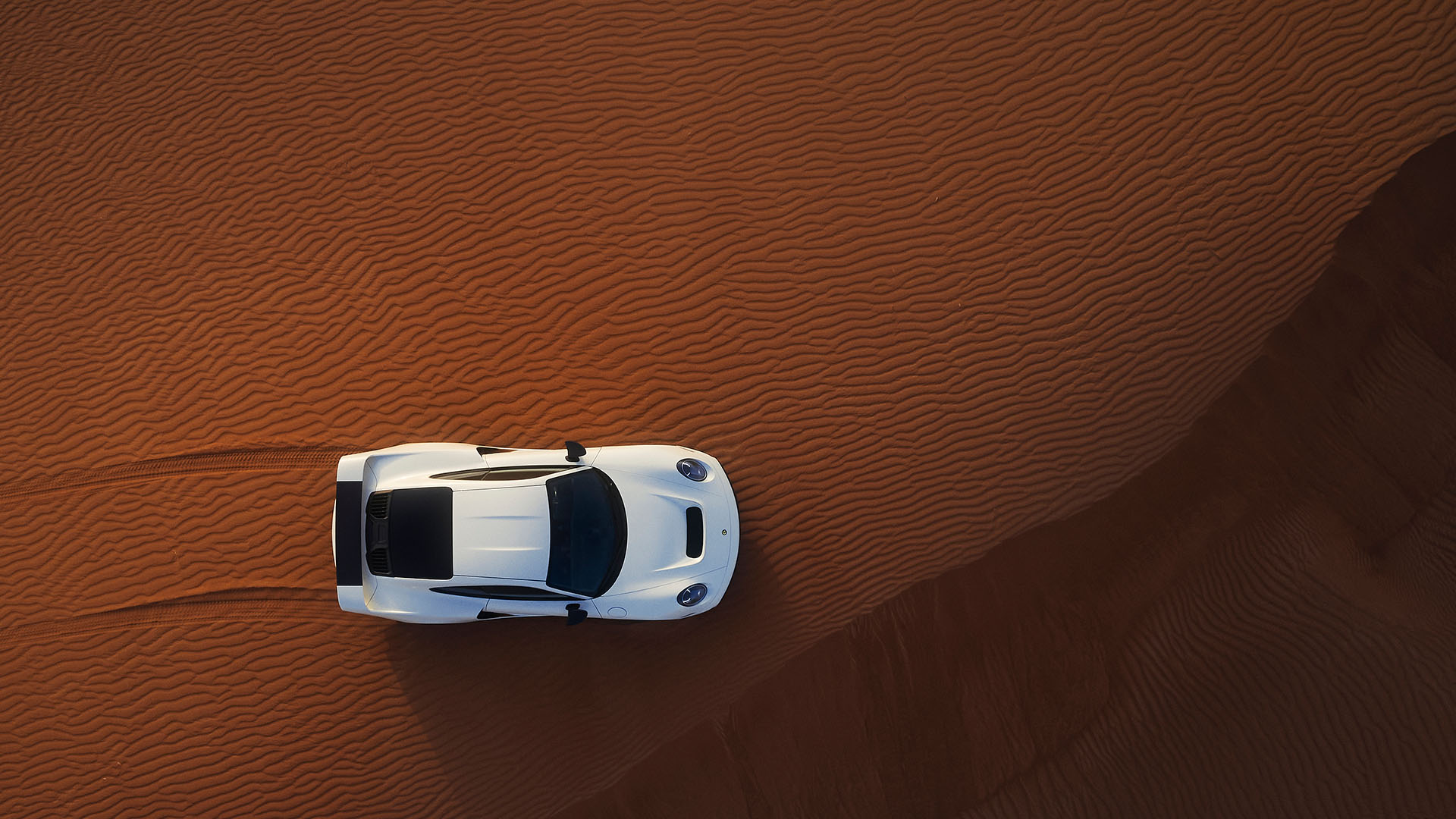 The German-based technical service provider FAKT is currently working on road homologation for the Marc Philipp Gemballa Marsien, together with Gemballa's technical team they are working on getting the Marsien street-legal in Europe, including the more stringent Switzerland, but also for the Middle-East, probably one of their biggest market. The Marsien will also be imported into the United States of America … and if possible into any other market in the world later on.
The car in these photos is the first completed car from Marc Philipp Gemballa, it's the official launch vehicle, and it's finished in a stunning, triple-layer pearl metallic white with bespoke metallic flakes, as this is an off-road supercar, they also applied a though ceramic coat for added protection to this expensive paint job, on customer cars the color palette is vast, a state-of-the-art certified paint shop will be able to create the exact shade and finish the future owner requests, or you can opt for an exposed carbon fiber body … now that would be my choice, to be honest.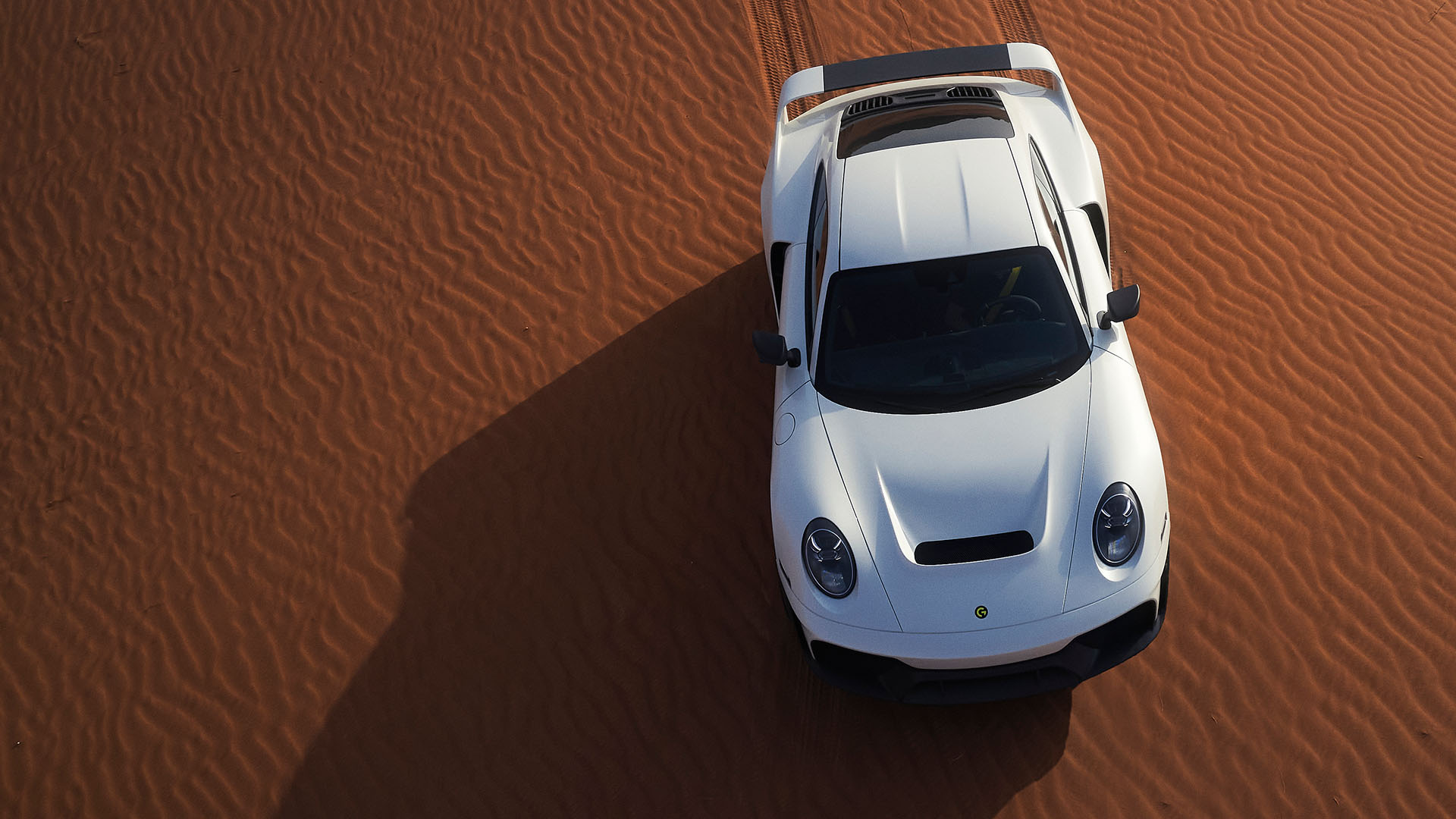 The Marsien comes with a special engine upgrade POWERED BY RUF, and while the six-cylinder boxer engine is still compliant with EOR 6 emissions, power output is raised to more than 750 hp … but it gets even better, RUF offers a Stage II power upgrade with modified VTG turbochargers and different EVU mapping that bumps power to 830 hp, in this case, you'll also need some revised PDK transmission settings to cope with that much power.
To ensure the Marsien was as capable on the road as off the road, Marc Philipp together with KW Automotive developed a new double-wishbone front suspension with solid piston damper technology with intelligent active dampers and adjustable ride height, there is an electronically controlled hydraulic lift system that can raise the Marsien from normal road level up to a ground clearance of 250 mm!
The driver of the Marsien has several driving modes at his, or her disposal through the knob on the steering wheel, in addition to the standard Porsche modes, this Gemballa comes with bespoke off-road modes like gravel, mud, sand, and even snow … also note the entire underbody of the Marsien is protected from debris by a solid aluminum guard plate.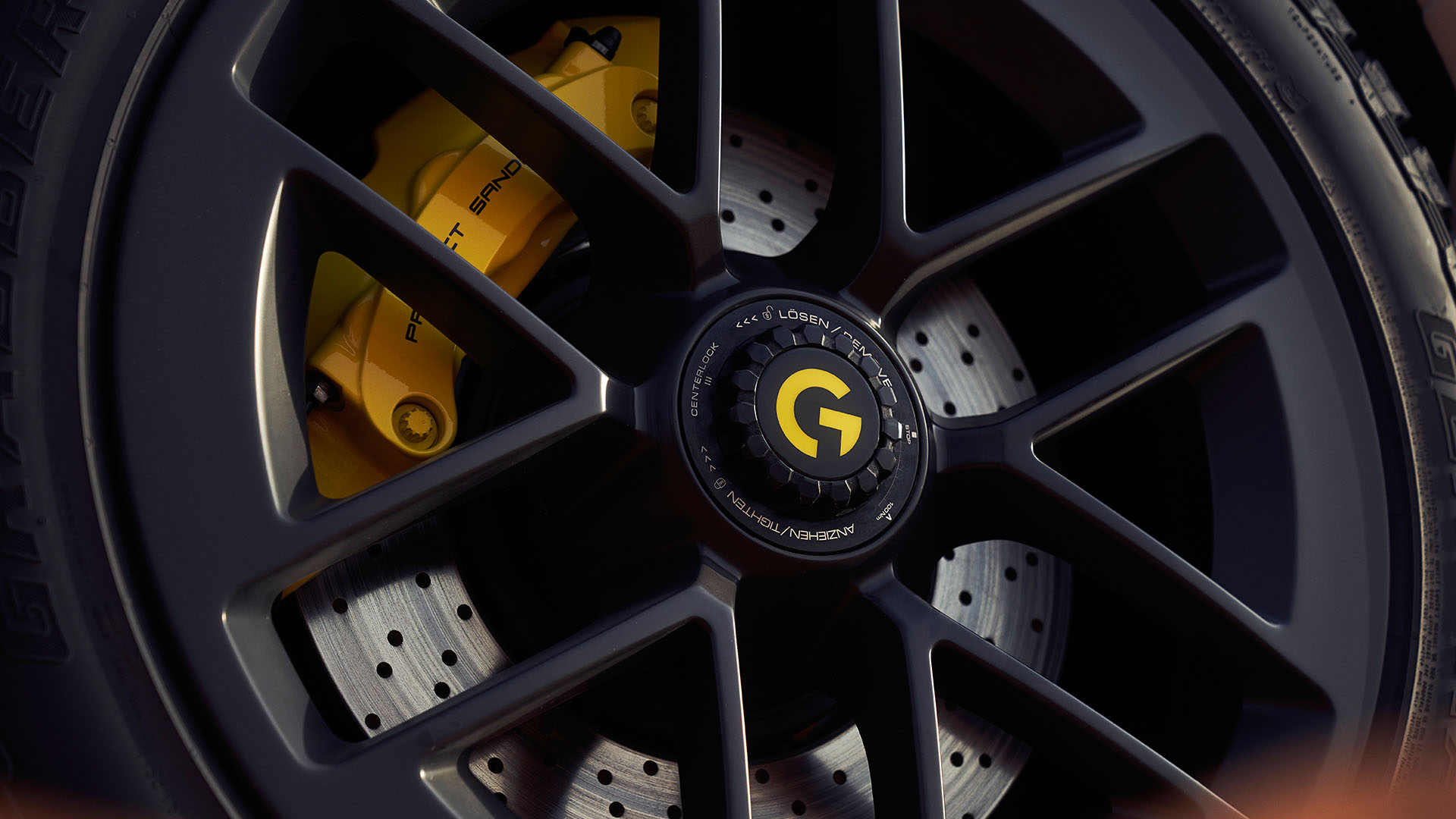 The MARSIEN is delivered with two different, bespoke forged aluminum wheel sets, both with track-inspired center locking bolts, the first set comes with Michelin Ultra High Performance (UHP) tires for road use, while the second set is shod with All-Terrain tires for off-road use. If you really want to go crazy on the sand, there is the option of a Reiger Suspension rally-spec off-road dampers further enhancing the suspension travel and increasing the ground clearance to a fixed off-road ride height.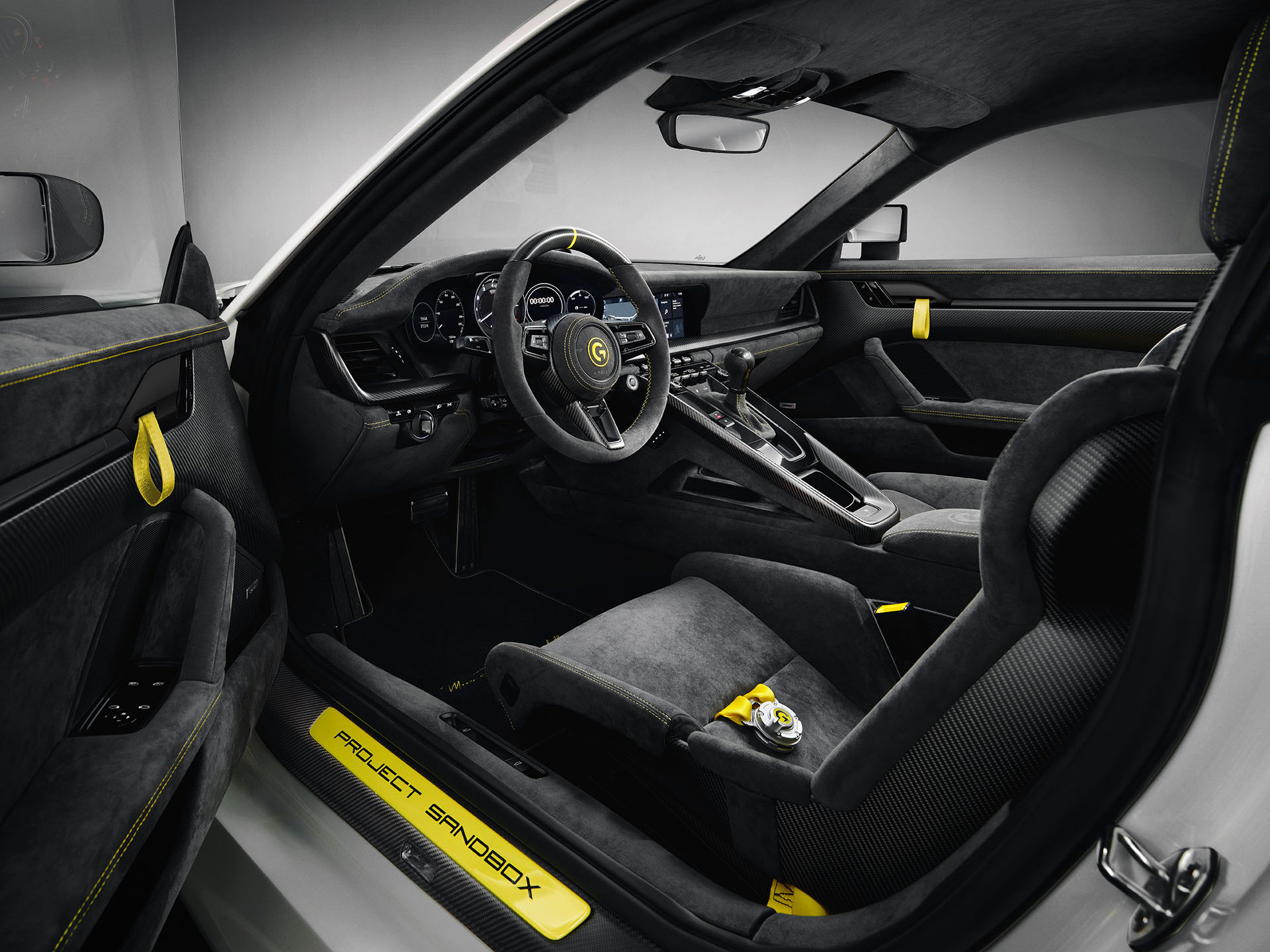 The interior is another fine balance between form and function, fitted with either a leather or an Alcantara upholstery, the overall look and feel is inspired by the magnificent Porsche Carrera GT, with a 'flying' carbon fiber central console and custom 'ribbons' to pull the door shut. There are handstitched Gemballa logos on the headrests, and the logo is also embedded on the armrest.
Also note there is a special plaque fitted to the interior with the serial number of that specific car, one of only 40, with the 10 'Launch Edition' models being sold out long ago, only a handful of the 40 units are still available while production of the Marsien will start in late 2021, each with a starting price of €495,000 before taxes (about US$586,000), and you'll have to add duties, shipping, custom requests or options … and your base, that Porsche 992 Turbo S … yes, that price tag of almost $600,000 is just for the conversion alone … exclusivity doesn't come cheap.
TECHNICAL SPECIFICATIONS
Base vehicle: Porsche 911 Turbo S (992 Series)
Engine: RUF upgraded twin-turbocharged flat-six engine
Power (hp): 750 up to 830 hp (Series: 650 hp)
Power (kW): 552 kW (Series: 478 kW)
Max. torque: 930 Nm torque (Series: 800 Nm torque)
Vmax: 330 km/h (with on-road tire set only)
0-100 km/h: 2.6 seconds (with on-road tIre set only)
Exhaust: Bespoke Akrapovič titanium exhaust system
Suspension: Double wishbone front suspension Multi-link rear suspension KW Automotive solid piston dampers with two electronic valves and semi-active Dynamic Damper and Chassis Control (KW DDCC) and adjustable ride height via Hydraulic Lift System (HLS)
Ground clearance: 250 mm in off-road mode / 120 mm in on-road mode
Dimensions: L 4714 / W 2030 / H 1450 (in off-road mode)
Wheels & Tyres:
On-road wheels
Bespoke 20″/21″ forged aluminum wheels with center lock
system in with Michelin Ultra High-Performance tires
Off-road wheels
Bespoke 19″/20″ MPG forged aluminum wheels with center lock
system in with All-Terrain tires (Vmax 210 km/h)
Exterior: Full carbon fiber body
Interior: Fully bespoke full leather / Alcantara interior with carbon fibeR accents
The official launch video: