Personally, I've always been a fan of AMG cars, the top-of-the-line when it comes to Mercedes performance cars. While I wouldn't go as hardcore as one of those Black Series editions, a regular Mercedes-AMG is fine with me. While I love a two-door convertible, I would go for either an E-Class or an S-Class AMG version. However, I see the appeal for a high-performance C-class too, a smaller, more maneuverable car with four doors and can seat four or even five people. If you look at the previous Mercedes-AMG C63 models, they are absolute beasts with that massive V8 engine up front.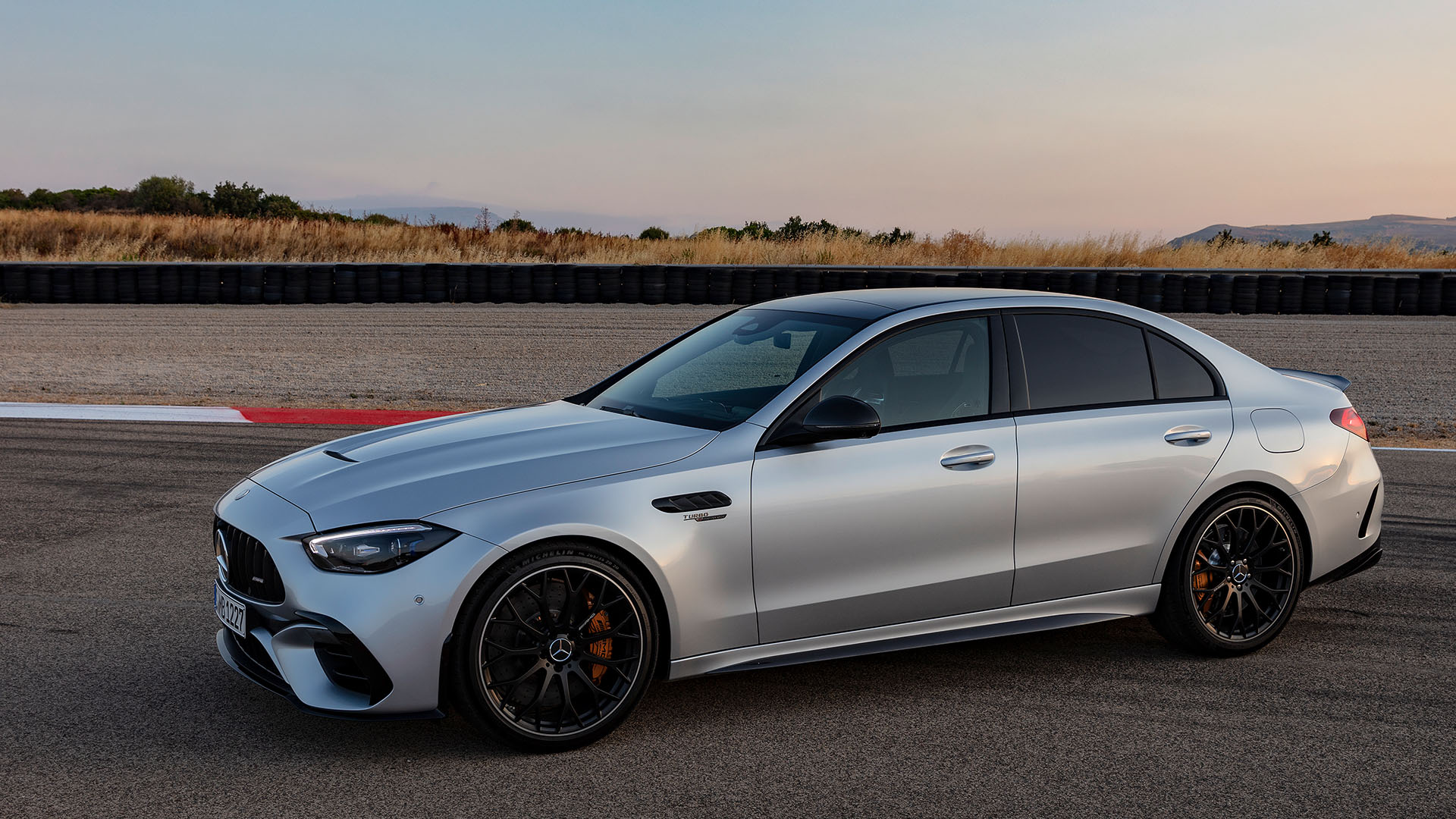 But the world of cars is changing, and we are all somewhat being forced into hybrid or fully electric cars, and don't get me wrong, that is a good thing, especially for the environment, but let's be honest … there is nothing like a howling V8 or a screaming V12 for us petrolheads, now is there? But we have to face the fact that Mercedes-AMG decided to no longer use the big V8 engine for the new 2024 C63 anymore, instead this Mercedes-AMG C63 S E Performance comes with a small-displacement 4-cylinder hybrid engine … so is all hope lost?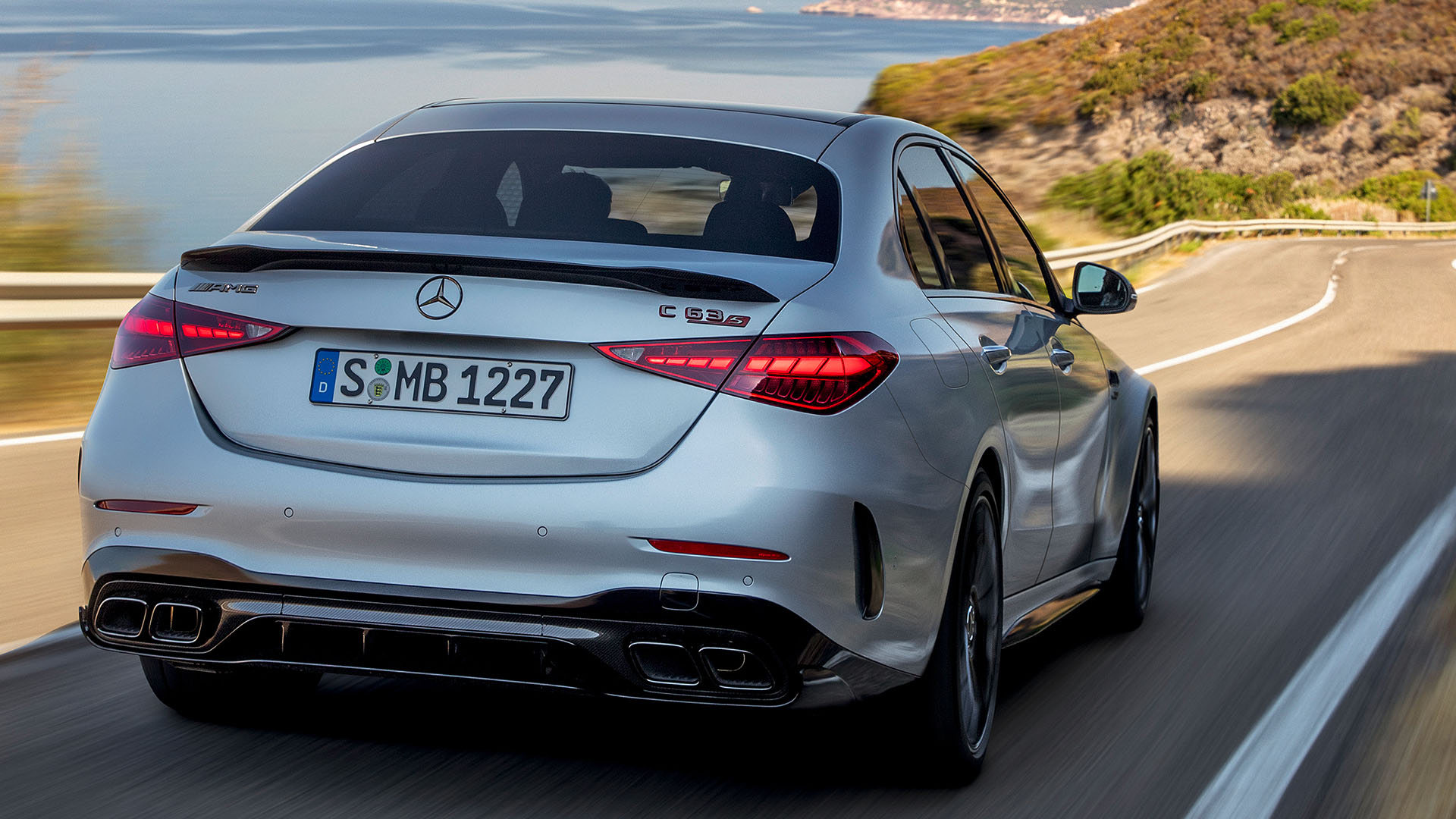 Well, not quite it seems because this 'small' engine packs a serious punch … how about a total power output of 680 hp and 752 lb-ft of torque? That's more power than a Ferrari Enzo mind you, partly thanks to the F1-inspired hybrid boost naturally. And it doesn't stop there, this new AMG C63 comes with four-wheel steering and four-wheel drive … but with a twist, there is a 'Drift Mode' that puts all the power to the rear wheels only, just for fun, and there are two gearboxes now … all this, with the batteries needed for the hybrid system, does put in some serious weight, 2,115 kg to be exact, which is rather heavy for a relatively small sedan like the C-Class.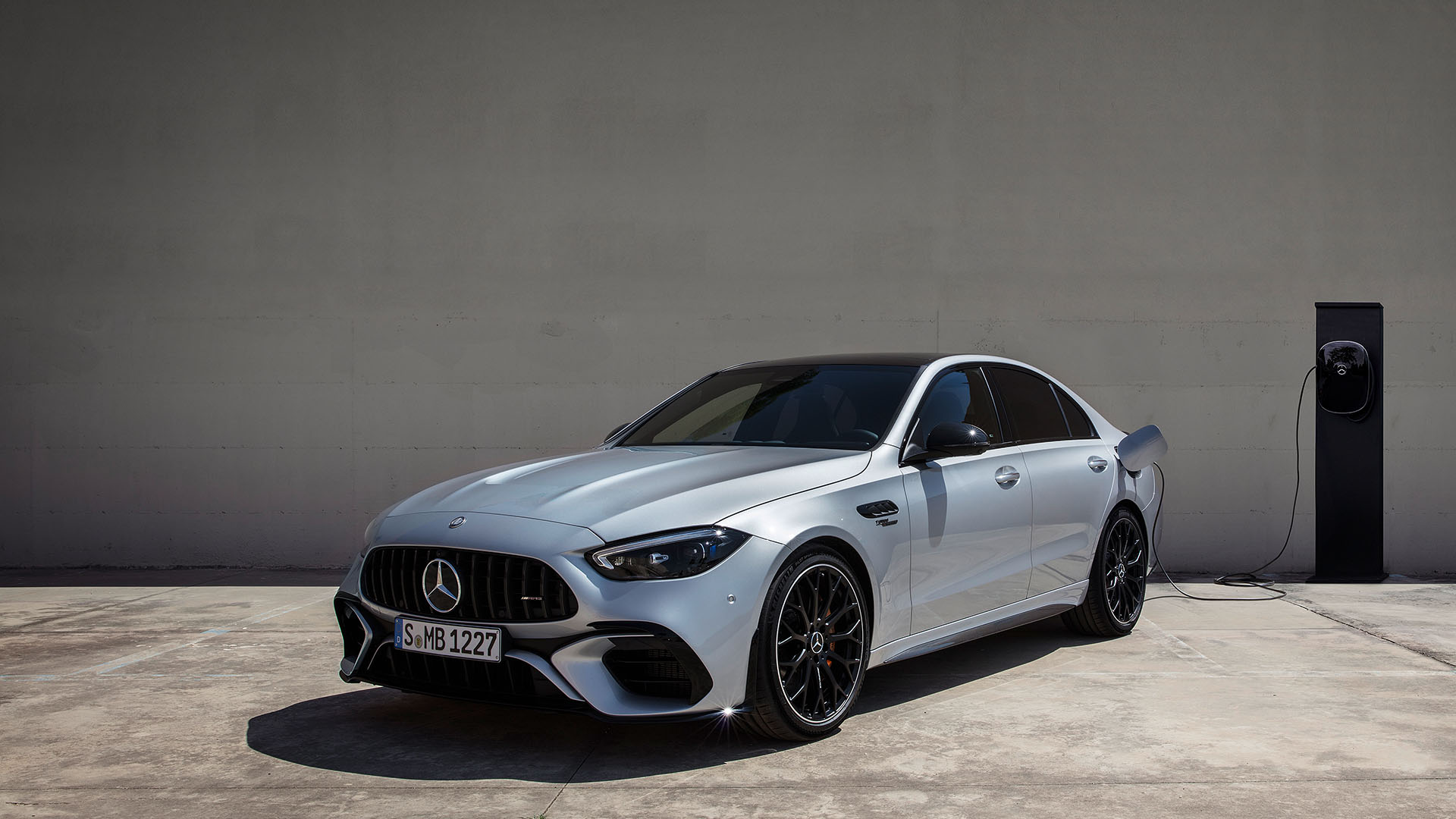 Now, I could continue boring you with a lot of technical stuff, and talk about how good Mercedes took the engine from the small Mercedes-AMG A45 S and modified it to pump out about 460 hp on its own, or that acceleration to 100 km/h or 62 mph only takes 3.4 seconds and the top speed is electronically limited to 'just' 174 mph, and if you really want to have fun in this new AMG, there is 'Race Mode' which comes with a Boost option that will release an instant punch from the electric motors for sheer terror on the track.
But I won't continue typing a lot of text, when Mat from CarWow explains it all perfectly, calling out the Mercedes-AMG engineers while posing all the right questions in the video below:
And when you're done watching the above video, feel free to admire this new beauty further in some more detailed photographs on the Mercedes-AMG C63 S E Performance: