I heard about Horacio Pagani from the time he worked for Automobili Lamborghini SpA in the Eighties, where he was responsible for the Countach 25th Anniversary that was unveiled in 1988 as a celebration model, but he moved on to start his very own company, Horacio Pagani SpA, and in 1999 he revealed his very own hypercar, internally known as the C8 project, but we all know that car as the legendary Zonda, a car that would make Pagani a legend among car enthusiasts, a title he enforced with the awe-inspiring Zonda R in 2007, a track-only monster that really put him at the top of the hypercar pyramid at that time.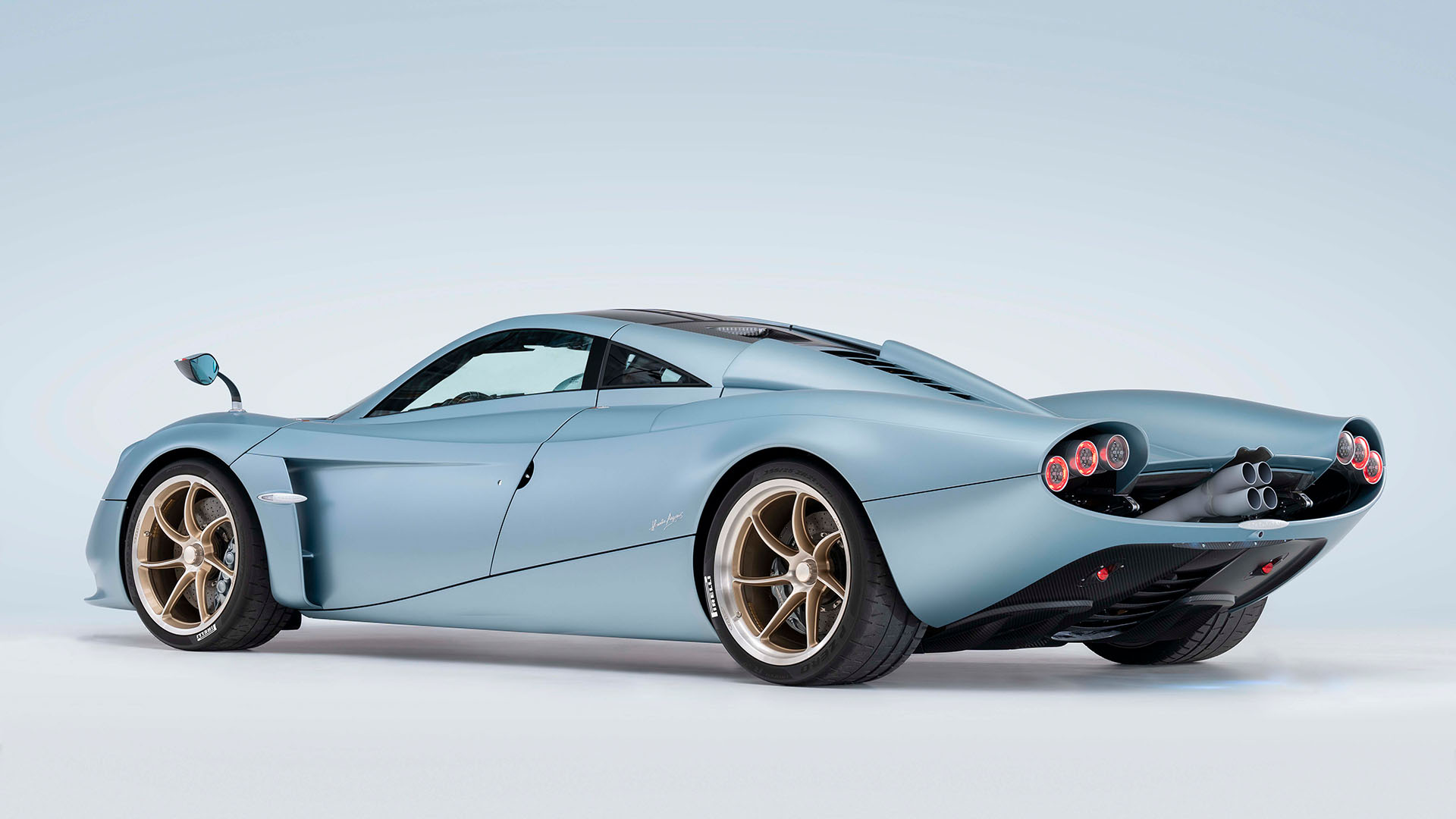 But after more than a decade of various Zonda derivatives, it was time for Pagani to come up with a replacement, and that came in 2011 in the form of the Huayra, or the C9 project, with an initial production run of just 100 units, the Huayra is probably best known for the flaps at the front and rear that dynamically rise to create more downforce to the corner that needs it at that time, but sales went really well, and Horacio started building other versions of his Huayra, like the Roadster with another 100 units, 20 Huayra BC, and several more until finally in 2022 we got to see the Huayra Codalunga, a kind of 'long tail' version of which just five units would be built, so what's next?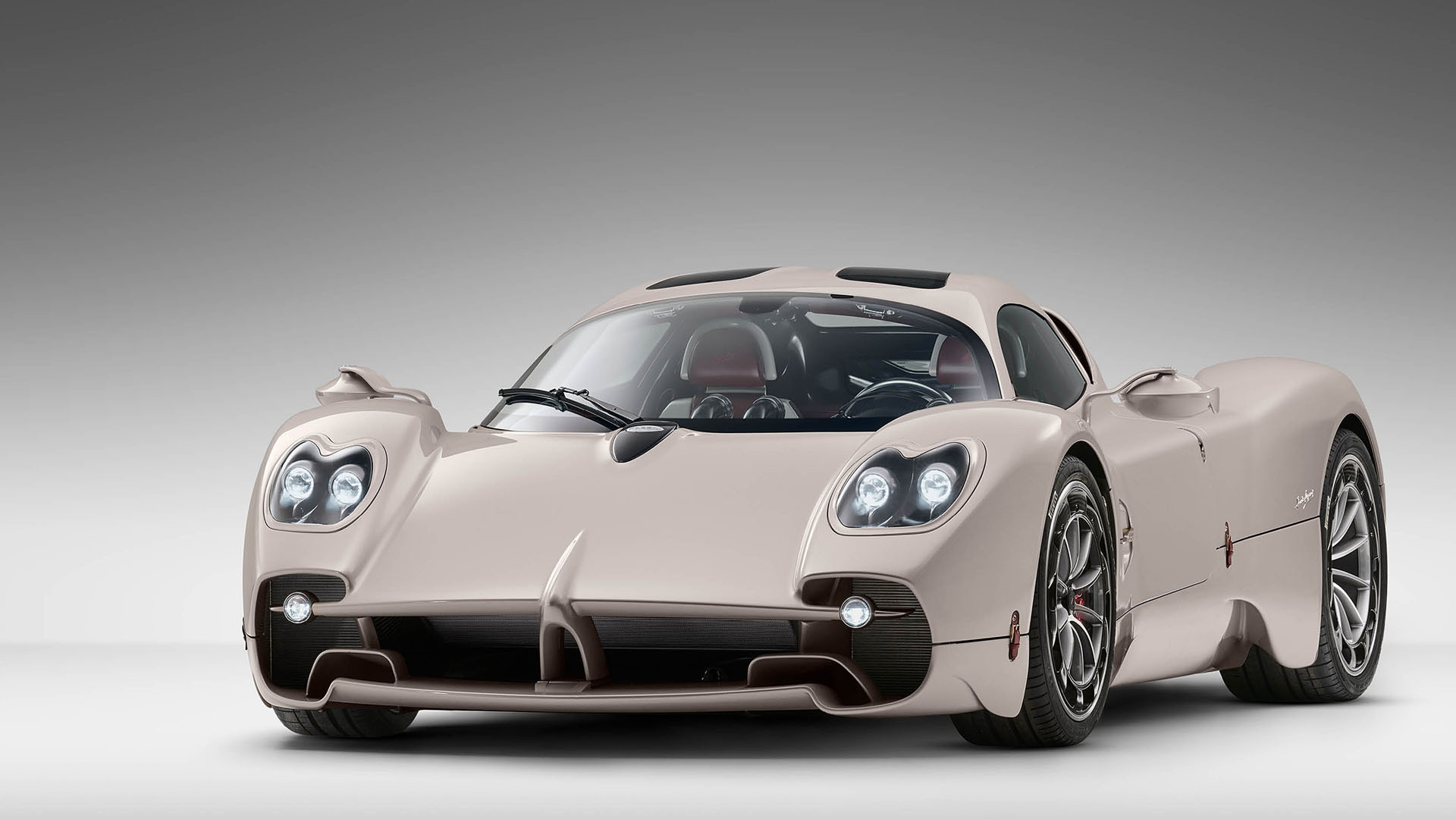 Well, after C8 and C9 comes C10 naturally, what would you expect, but today we finally get to see the new hypercar from Horacio, and the name, meet the Pagani Utopia. And it is quite a special car to be built in 2022, with all the buzz about hybrid, electric, and automatic paddle shifters, Horacia went back to the basics for his new ultimate hypercar: a twin-turbocharged V8 built specifically for the Utopia by Mercedes-AMG, and no additional electric motors or heavy batteries, the Pagani Utopia is not a hybrid, and it gets even better, this 850 hp V12 behemoth comes with a 7-speed manual gearbox, yes, you are reading that right, the Koenigsegg CC850 isn't the only hypercar you can buy today with a manual gearbox, but Pagani also offers an automated transmission for those clients that prefer that.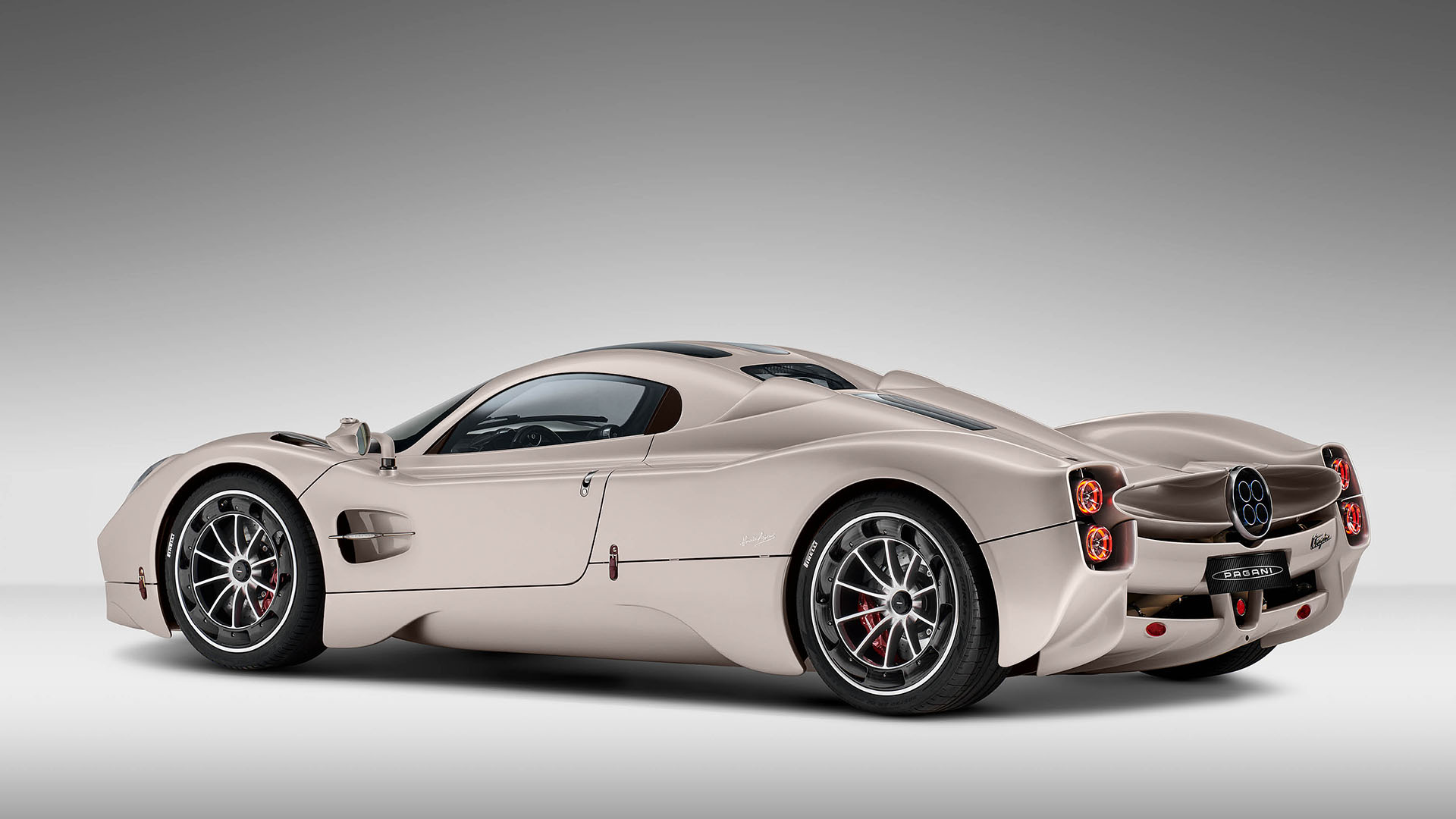 Horacio Pagani himself stated: "More than four thousand stylistic drawings, ten scale models, one wind tunnel model, two 1:1 scale models and countless ideas, research and experiments on eight complete prototypes for a team effort that lasted more than six years. We put our passion, effort and sacrifice into creating something timeless and cutting-edge in terms of technology. After being completely absorbed by this strenuous creative process, the ideals represented by the project became so intimate to me, that any attempt to describe it would have seemed inadequate.
Almost by chance I came across an old article by Robert Puyal, in which he described the first Zonda in 1999 in a surprisingly insightful way, following a principle of simplicity and elegance similar to what I have sought from day one in the new project. So I suggested to my colleagues in the communication department to invite him and let him narrate this new stage of our journey."
There are no big wings, wide wheel arches, or deep chin spoilers on this initial release of the Pagani Utopia, nothing really interrupts the clean design of this new hypercar, everything that is required to create enough downforce and reduce drag has been completely integrated into the overall design of this car as the intention was to create a timeless design, a car that will look as good today as in ten or twenty years, Pagani has never been known to follow a fashion of the period, the Utopia distinguishes herself with her soft contours. Even the bespoke APP forged monolithic aluminum alloy wheels show a turbine-shaped carbon fiber air extractor to not only cool down the carbon ceramic brakes but also reduce turbulence under the body.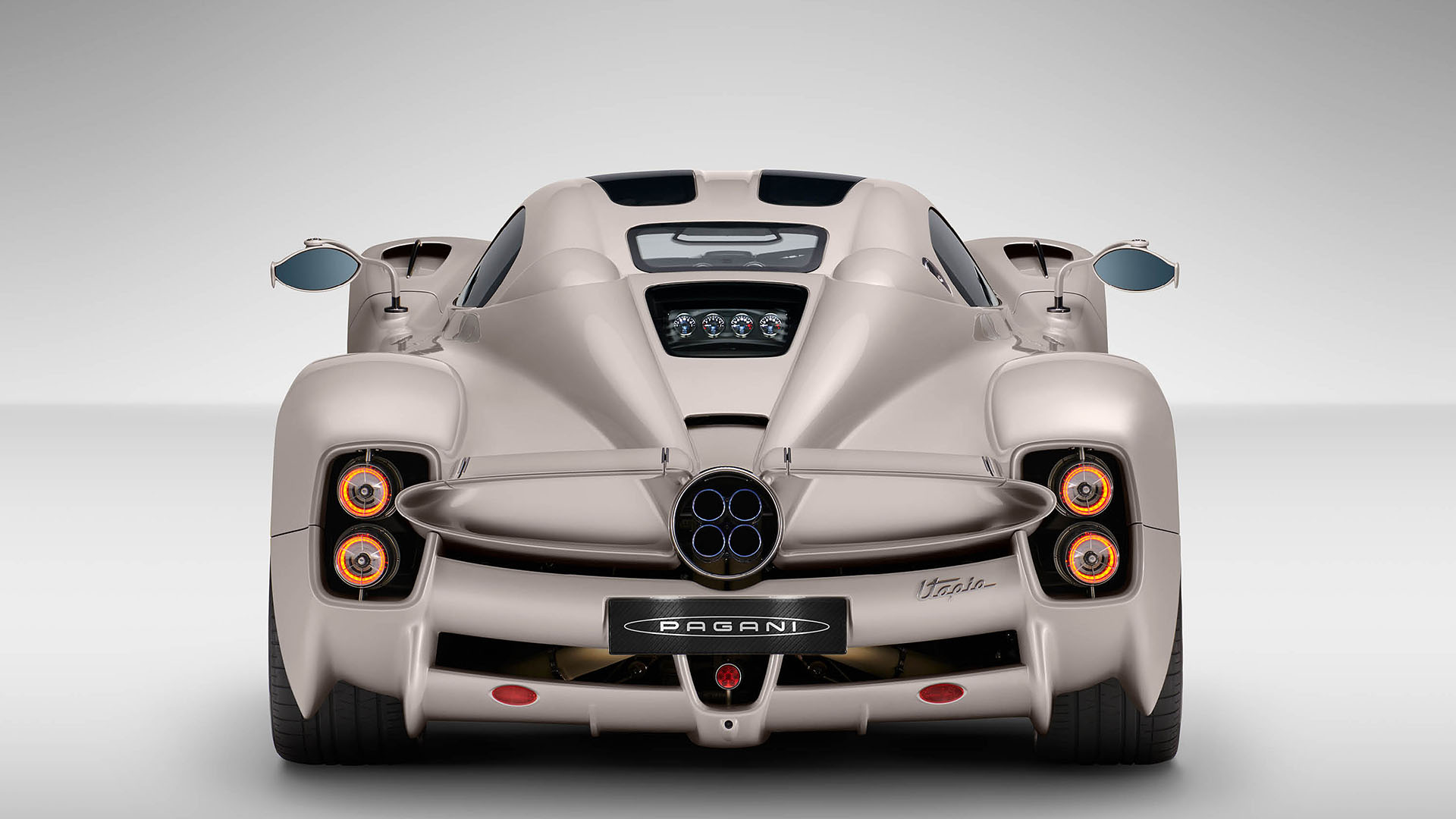 Talking about the wheels and brakes, we get a set of bespoke Pirelli P ZERO Corsa tires that even show the Utopia profile, but also note the front ones are 265/35 R21 while the rear wheels were enlarged to 325/30 R22, and just look at those amazing rearview mirrors, they are literally suspended in mid-air by aerofoils, that's the kind of detail we all expect from Horacio Pagani naturally, and another detail that has become a kind of trademark is that stunning quad exhaust in the center, made from titanium off course, it comes with a ceramic coating, in order to dissipate the heat efficiently, but still sets the weight just above 6 kilograms for the complete system.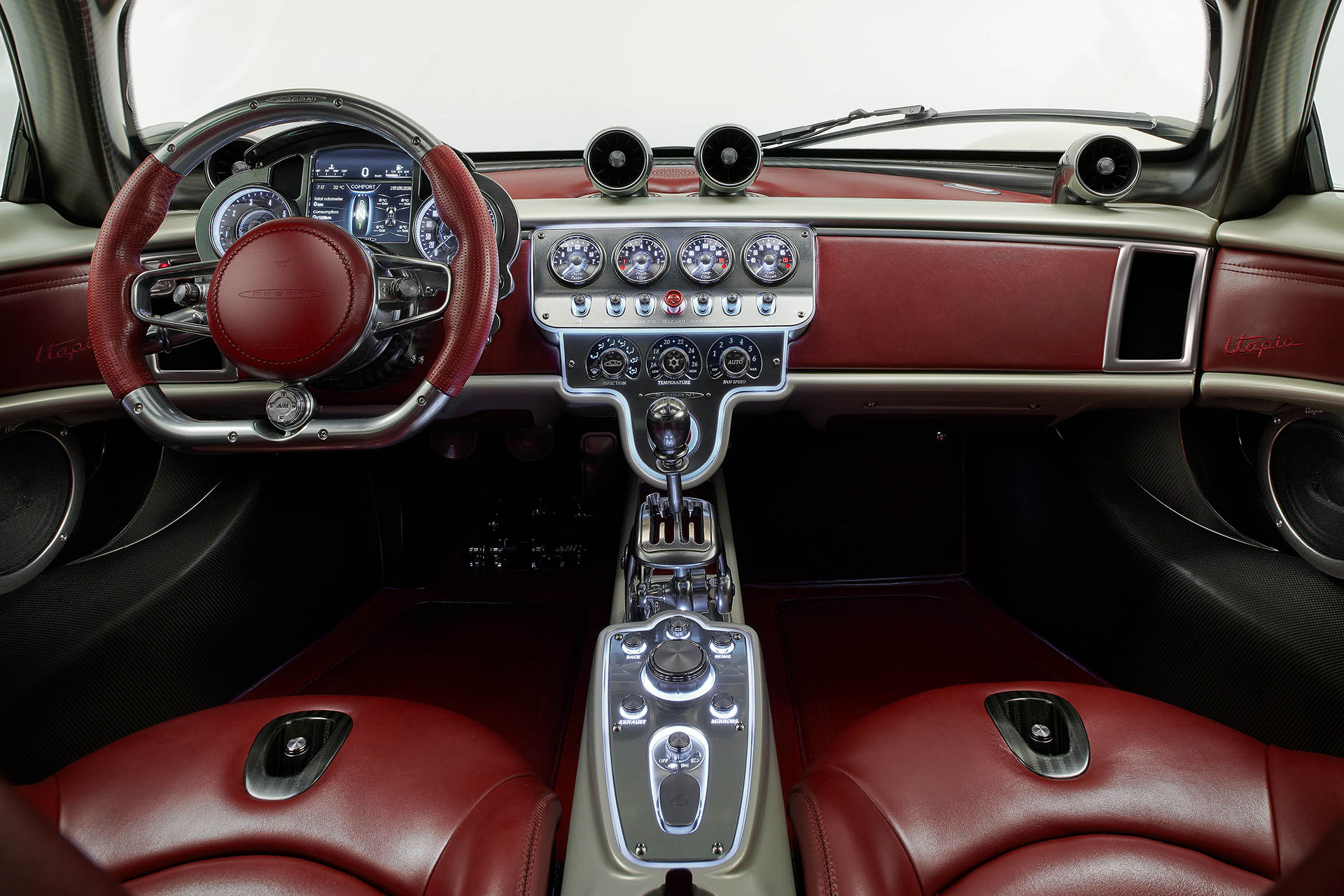 And this timeless concept continues into the cockpit of the new Pagani Utopia, with no big displays and other gadgets that will look outdated in a matter of years, Horacio created a true tribute to the past on this breathtaking interior showcasing classic dials through the stunning steering wheel, you can even see the gears in the dials move, but still, there is a small display in between the two analog dials, while more old-school dials are mounted on the central console, a nice detail, the steering wheel itself is milled from a solid piece of aluminum before Pagani adds perforated leather to some sections, and last but not least, that intricate gear lever mechanism is still exposed so you, or your passenger can admire the rods moving when you shift gears.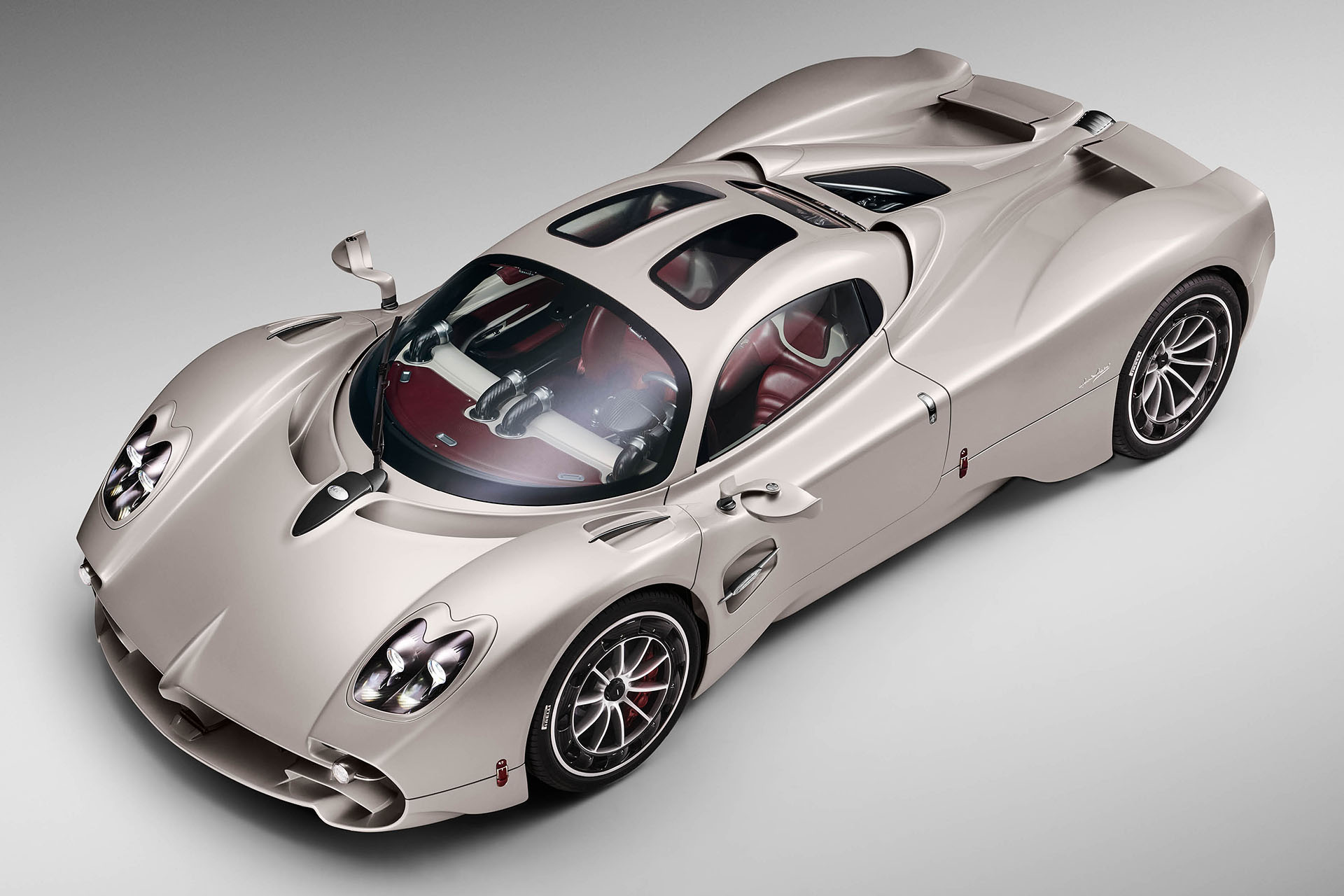 It took the team at Pagani six years to develop the new Utopia, from the first hand-drawn sketch and intricate computer calculations to spending countless hours in the wind tunnel to make sure the C10 project would live up to her expectations, the Utopia comes with a Carbo-Titanium and Carbo-Triax monocoque, and even a new A-class carbon fiber for aesthetic reasons that is 38% stiffer while retaining the same density. The double-wishbone suspension has been derived from the Huara R but has been modified for road use so the Utopia can handle just about any surface during daily use, but more importantly, the Pagani Utopia passed over 50 crash tests, from development to pre-tests and homologation approval, to reach its global certification.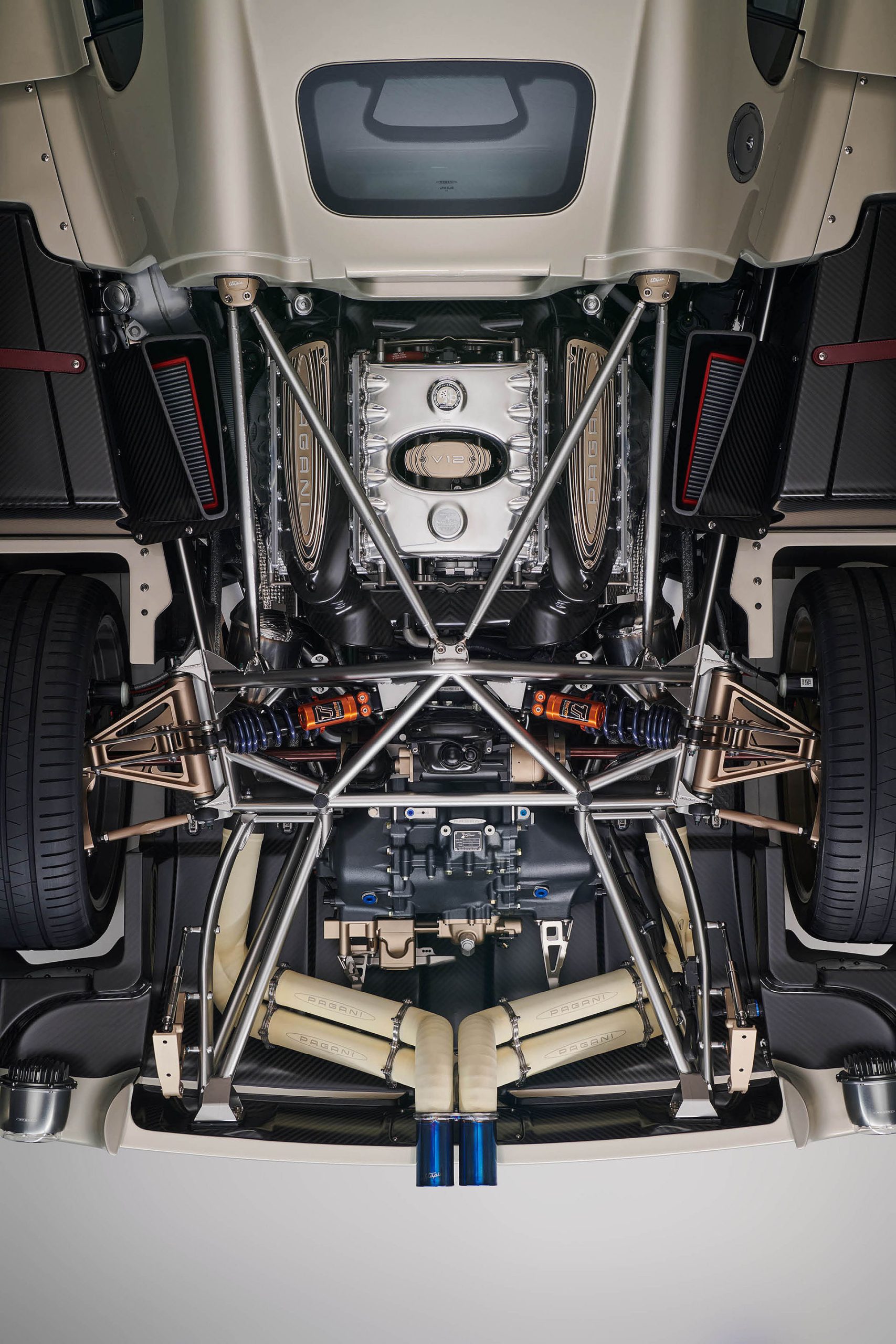 Despite the fact we are looking at a bespoke build Mercedes-AMG 6-Liter Biturbo V12 engine in the Pagani Utopia that delivers an impressive 864 bhp and an enormous 1,100 Nm of torque, this beauty still meets the most stringent emissions regulations, including those in force in California. And then we get to the gearbox, Pagani got in touch with Xtrac to create the quickest shifting gearbox with helical gears possible. It is compact, light, and transversely mounted for an optimized center of gravity, but he didn't want to opt for a virtual manual, so he got his work cut out to create a seven-speed manual, with synchronizer rings and a mechanism able to handle 1100 Nm of torque adequate for a purely manual application.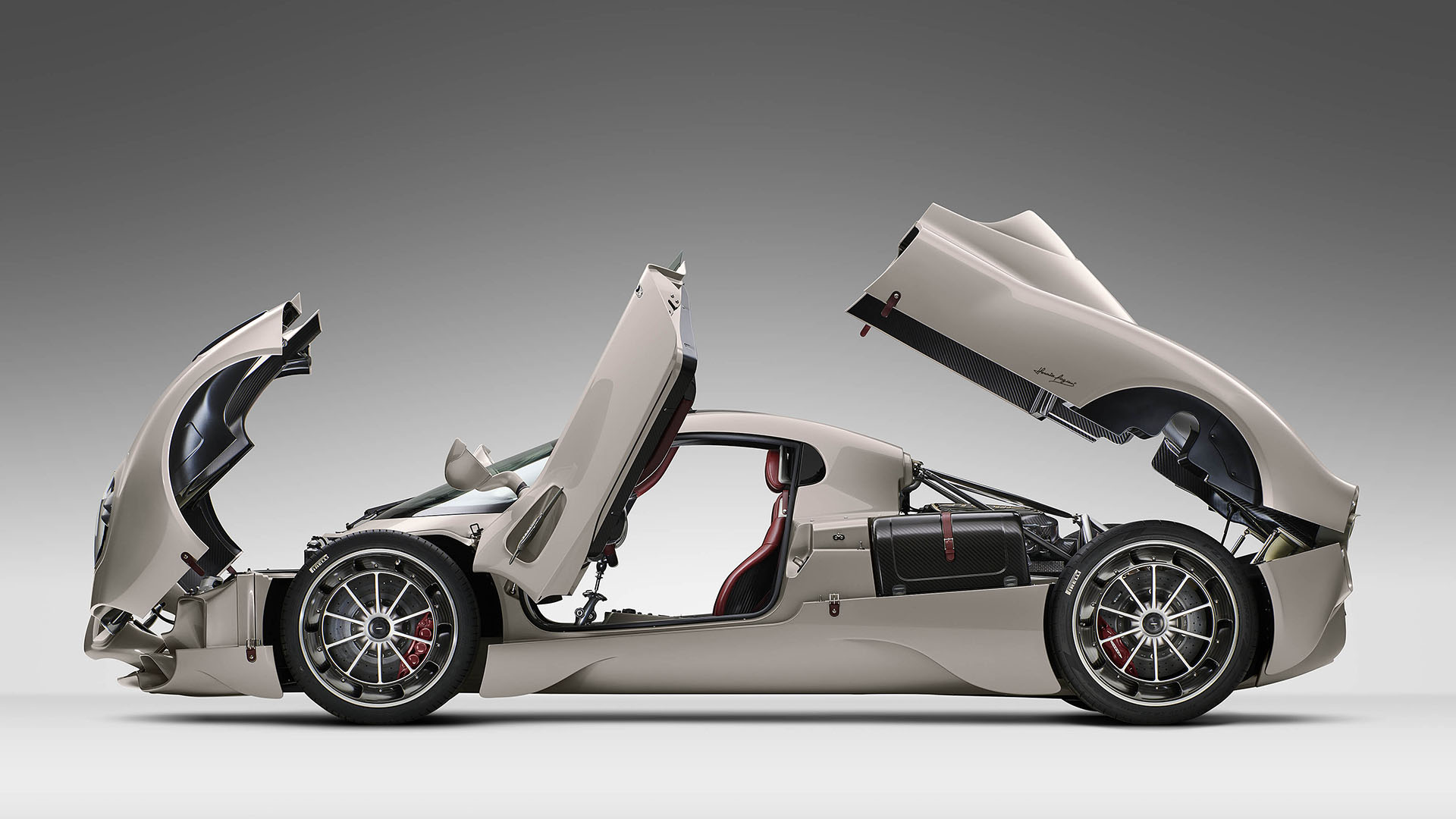 The first units of the brand new Pagani Utopia have already been sold to avid clients, and if you would like to get your name in the order book you might already be out of luck, Horacio Pagani SpA will only build 99 units of the initial Utopia version, and rumor has it, each of these $2,500,000 cars is already sold by the time you are reading this, although I guess we'll be seeing a more aggressively styled BC model and probably a Roadster in the future too, along with some very limited, perhaps one-off versions for some of Pagani's more discerning customers to which money is no object, if you want exclusivity, you'll have to spend the money to own it, that will never change.
Let's take a look at more photos of the beautiful multi-million dollar Pagani Utopia: