Porsche has been expanding their all-electric Taycan series gradually since the introduction of the original Porsche Taycan back in 2019, looking very similar to the Porsche Mission E concept, but with several modifications to create a production model, effectively creating a direct competitor for the Tesla that ruled the roam of electric cars, and the Taycan came in with a bang, it didn't take too long for this electric four-door sedan to become the best-selling Porsche in Europe, and it didn't stay with just a basic Porsche Taycan either.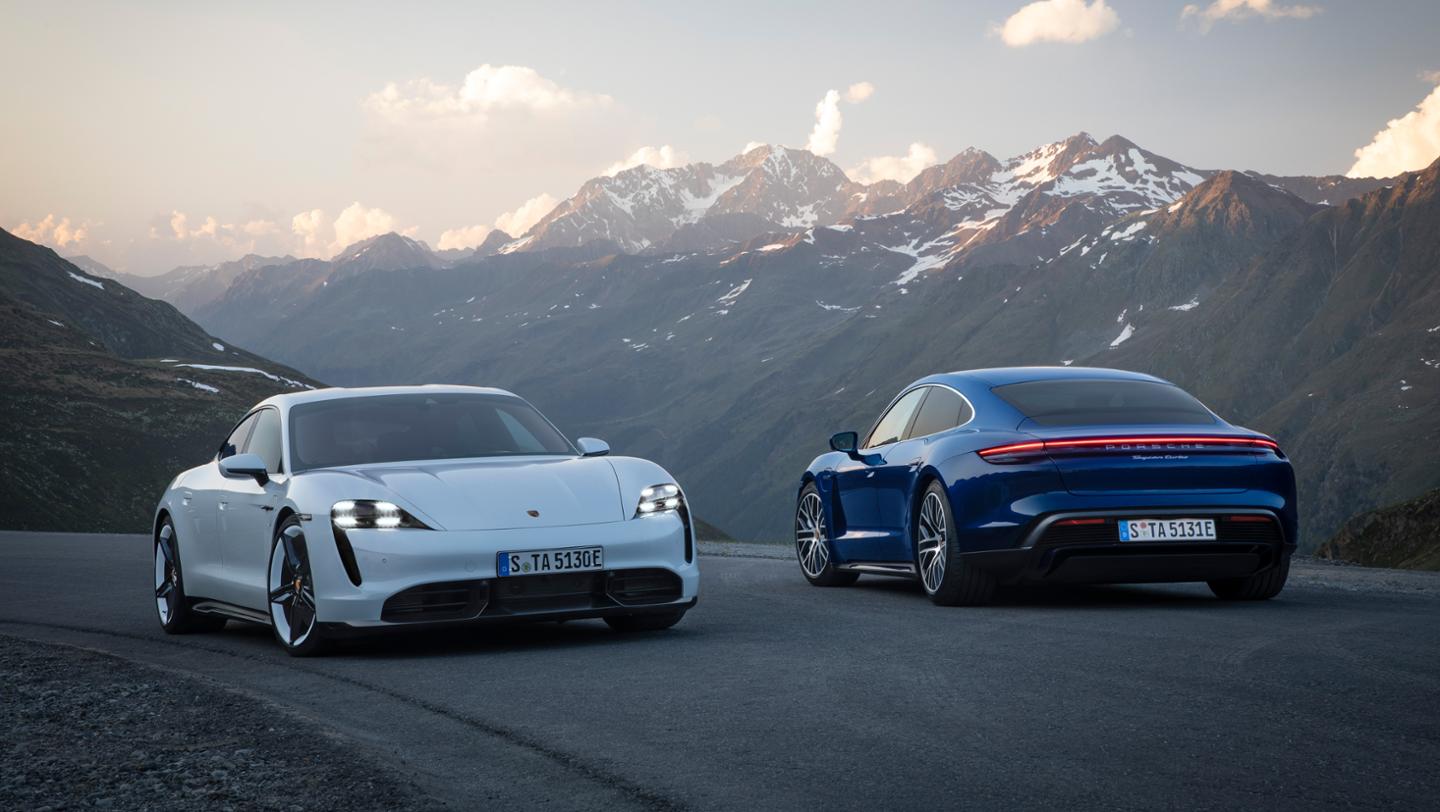 Porsche came up with the Taycan (402 hp), but also a Taycan 4S (523 hp), and even a Taycan Turbo (what's in a name right, but it did come with 671 hp), the latter having some impressive acceleration figures of just 3 seconds to reach 60 mph from standing still with a top speed of 162 mph (or 260 km/h) and still come with a 281 miles/452 km WLTP range, not too bad for what we can consider being a four-door sports car, but wait, things got even better with the stupendously powerful, 751 hp, 1,050 Nm Porsche Taycan Turbo S.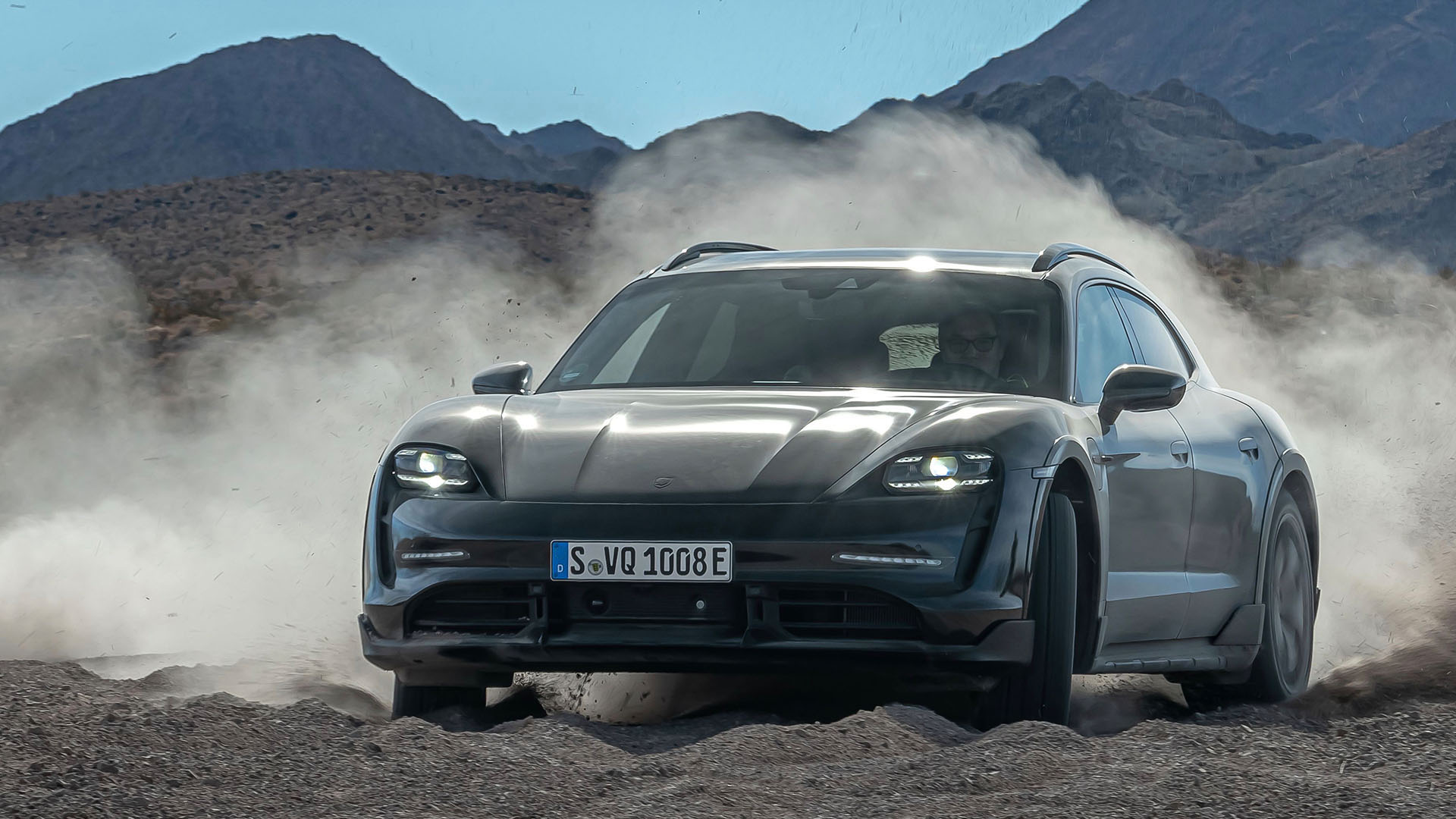 In 2021 Porsche unveiled the Porsche Taycan Cross Turismo, a more off-road capable version of their popular all-electric sedan, with a higher ground clearance to create a sporty crossover/estate model offering a different roofline and subsequently more headroom for the rear passengers (36mm to be exact) and larger luggage space, up to 43 cu.ft. compared to the sedan's 14 cu.ft, and to make the Cross Turismo look even more utilitarian, Porsche offered the optional Off-road Design Package.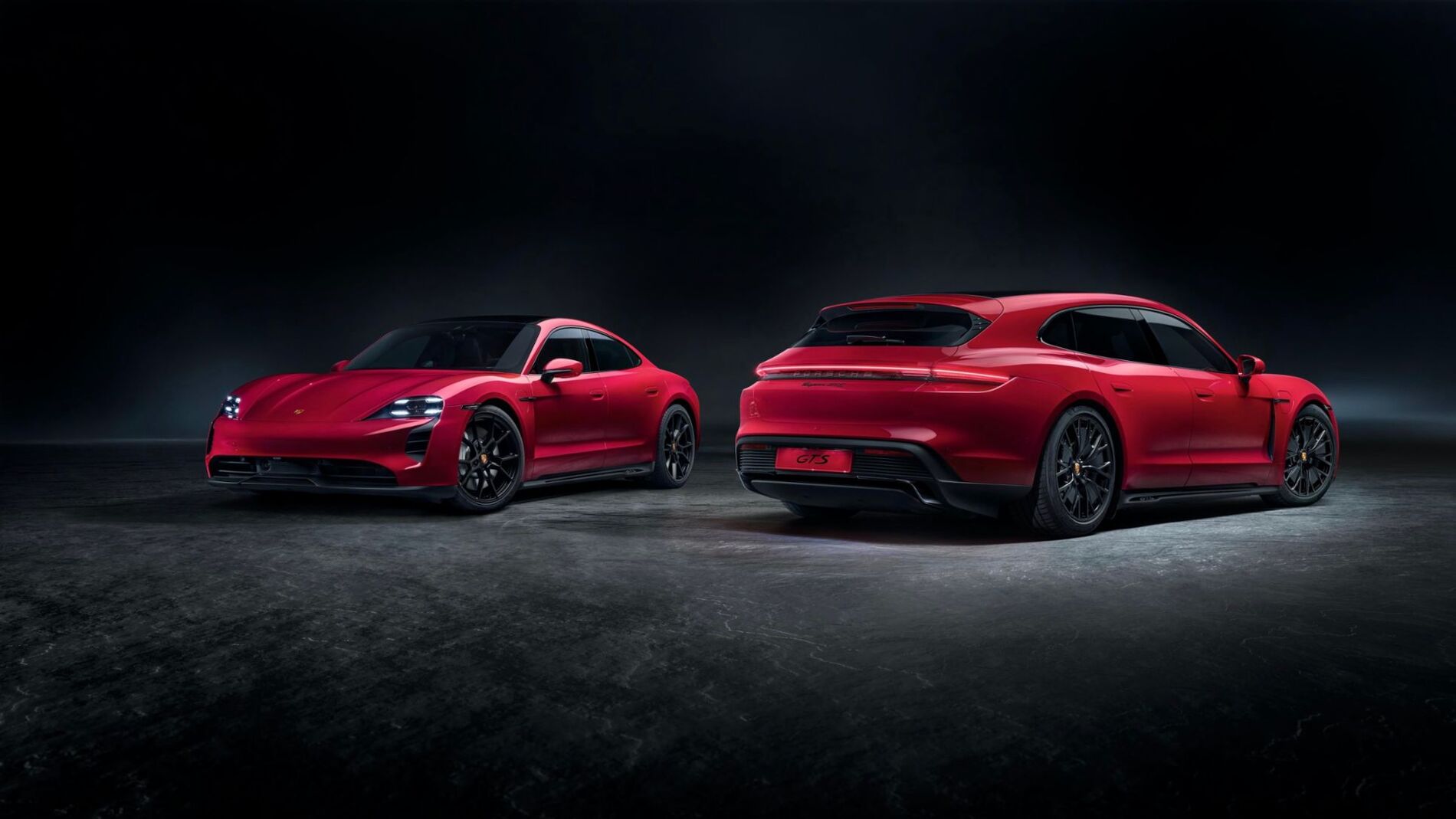 And finally, at the end of 2021, during the LA Auto Show, Porsche unveiled their Taycan GTS and Taycan GTS Sport Turismo, a model designation that slots in between the base model Taycan and the higher tier Turbo models, with the Turbo and Turbo S demanding a serious premium over the base model, a GTS with added features and performance is a perfect balance between cost and performance, but back in 2021 you couldn't get the Taycan GTS Sport Turismo yet, the first units will only be available by February 2022.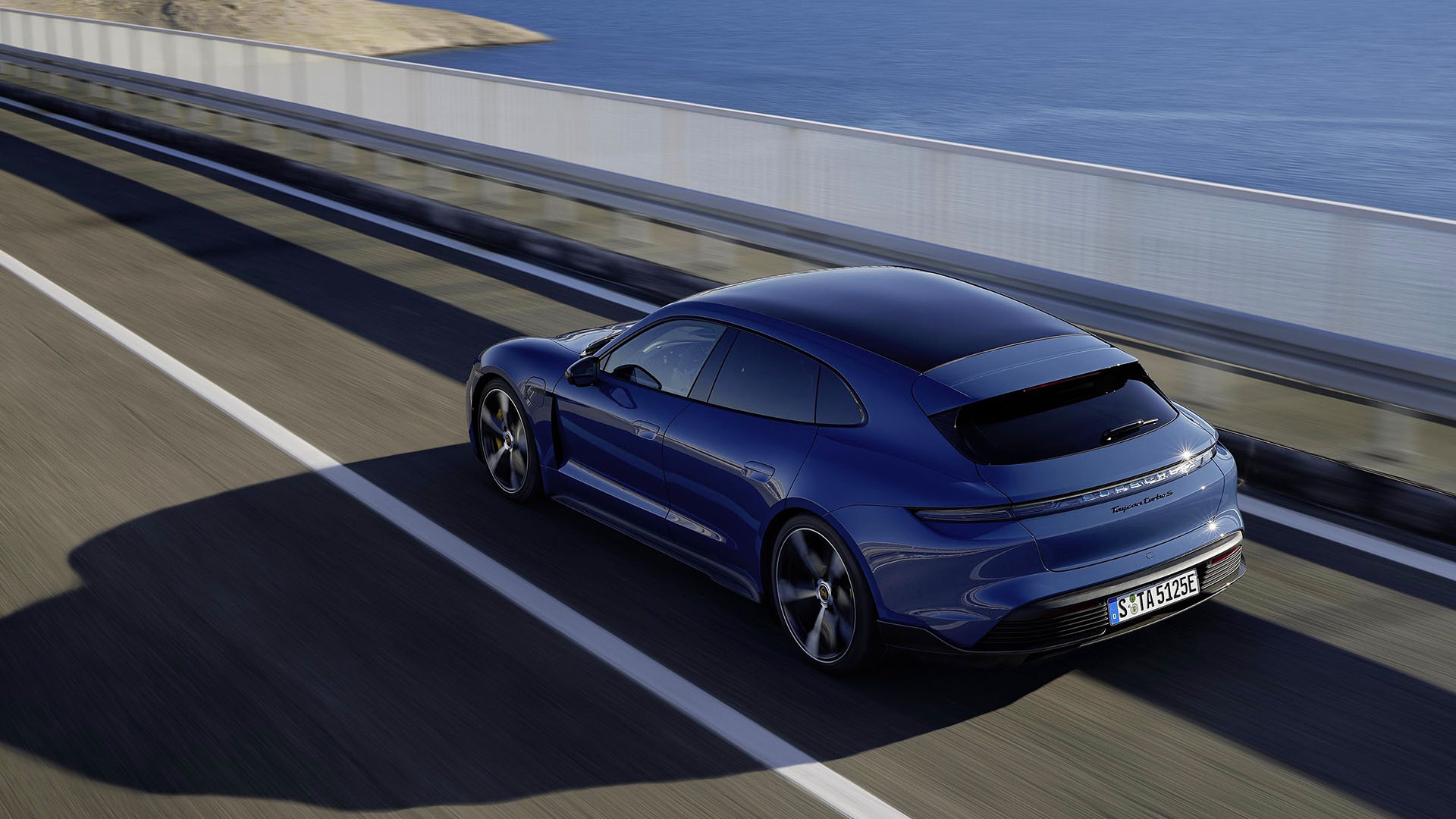 Just now Porsche AG is officially launching the Porsche Taycan Sport Turismo range, a model that slots in between the Taycan as a sedan and the Taycan Cross Turismo as the off-road crossover version, the Taycan Sport Turismo comes with all the benefits of the Cross Turismo, being the additional headroom in the rear and more luggage space, but doesn't boast the raised ride height … you could think the Turbo S Sport Turismo with up to 560 kW or 761 PS is an electric counterpart to the magnificent Audi RS6, with just 600 PS.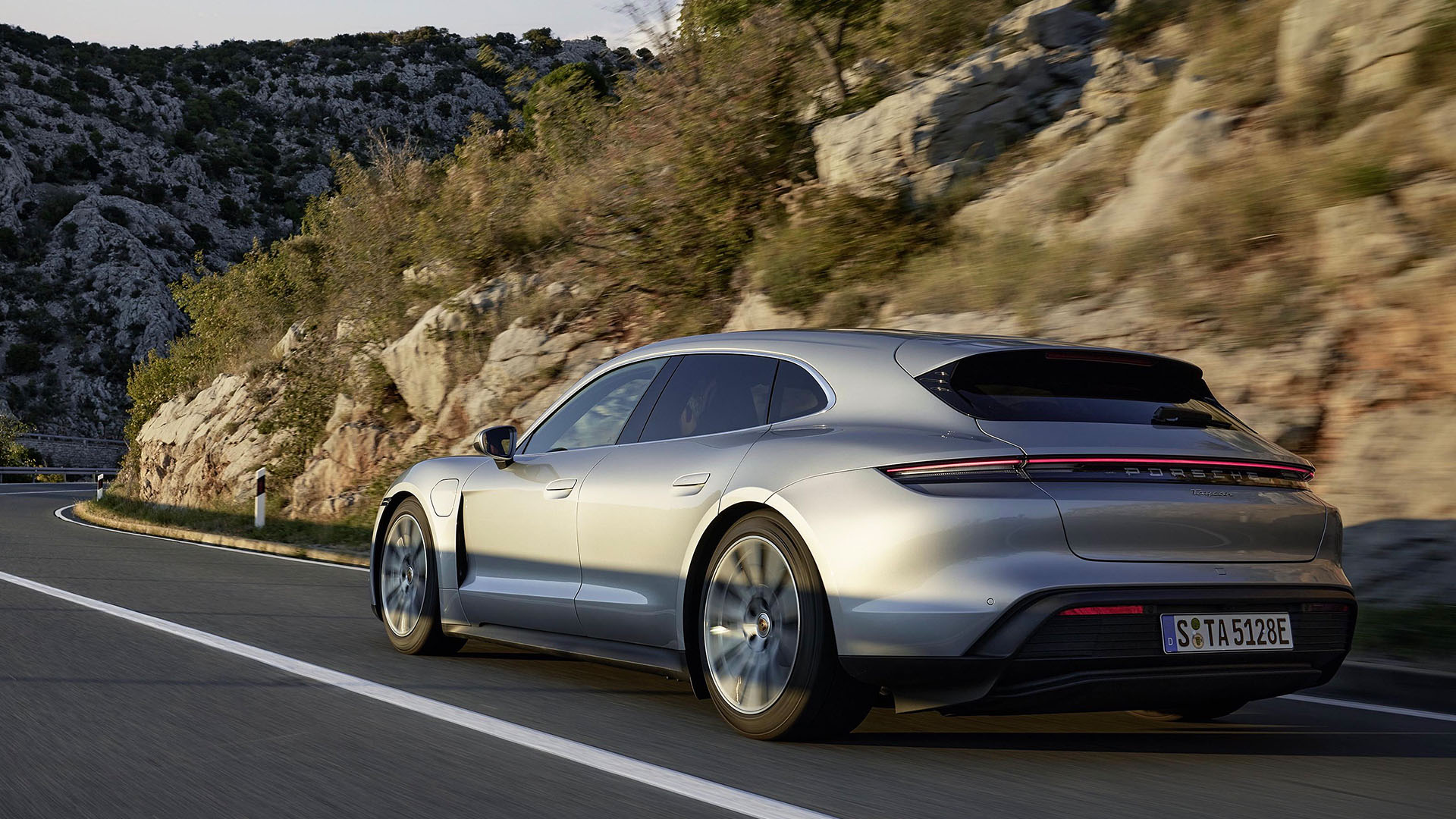 The Porsche Taycan Sport Turismo is aimed specifically at clients that would like the have the practicality of the Cross Turismo, but want the handling of the Taycan sedan, and that is exactly what this third body style of the Taycan offers, the first model in this series will be the GTS version, but from March 2022 the regular Taycan Sport Turismo and the more potent Turbo and Turbo S editions will join the lineup, a large, panoramic roof with Sunshine Control is available as an option on the Taycan Sport Turismo.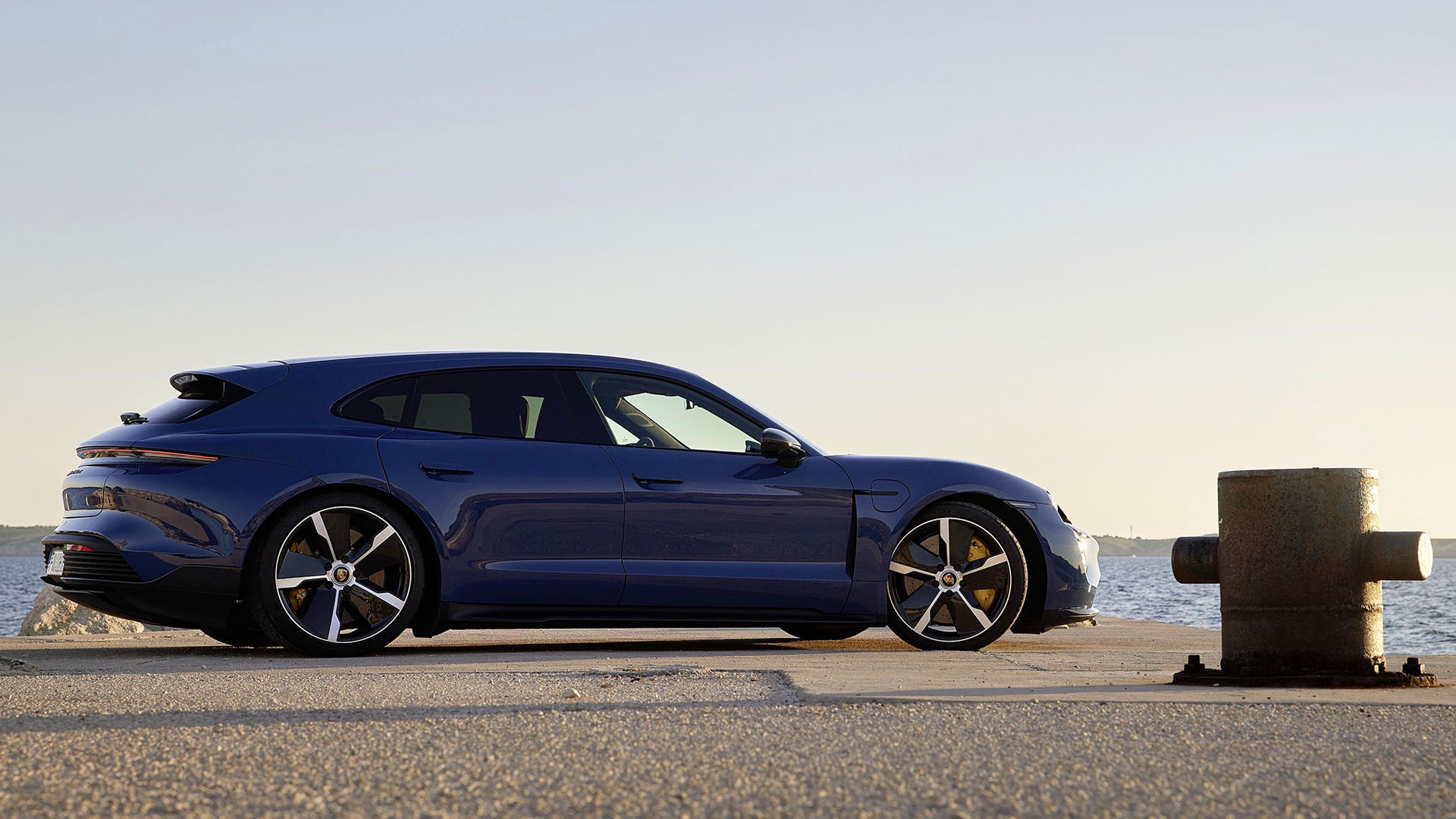 From spring there will be five models to choose from:
Taycan Sport Turismo with 240 kW (326 PS) and rear-wheel drive, optionally available with Performance Battery Plus and 280 kW (380 PS), from €86,495
Taycan 4S Sport Turismo with 320 kW (435 PS) and all-wheel drive, optionally available with Performance Battery Plus and 360 kW (490 PS), from €107,439
Taycan GTS Sport Turismo with 380 kW (517 PS) and all-wheel drive, from €132,7861
Taycan Turbo Sport Turismo with 460 kW (625 PS) and all-wheel drive, from €153,9681 and
Taycan Turbo S Sport Turismo with 460 kW (625 PS) and all-wheel drive, from €187,2881
"The introduction of the Sport Turismo as the third body variant adds an athletic and practical all-rounder to our electric sports car model range," says Kevin Giek, Vice President Model Line Taycan. "I am certain that the new variant will continue the Taycan success story. The balance and variety among the five Sport Turismo models is something that I find particularly appealing: the range features everything from an incredibly agile rear-wheel-drive car to the extremely powerful Turbo S."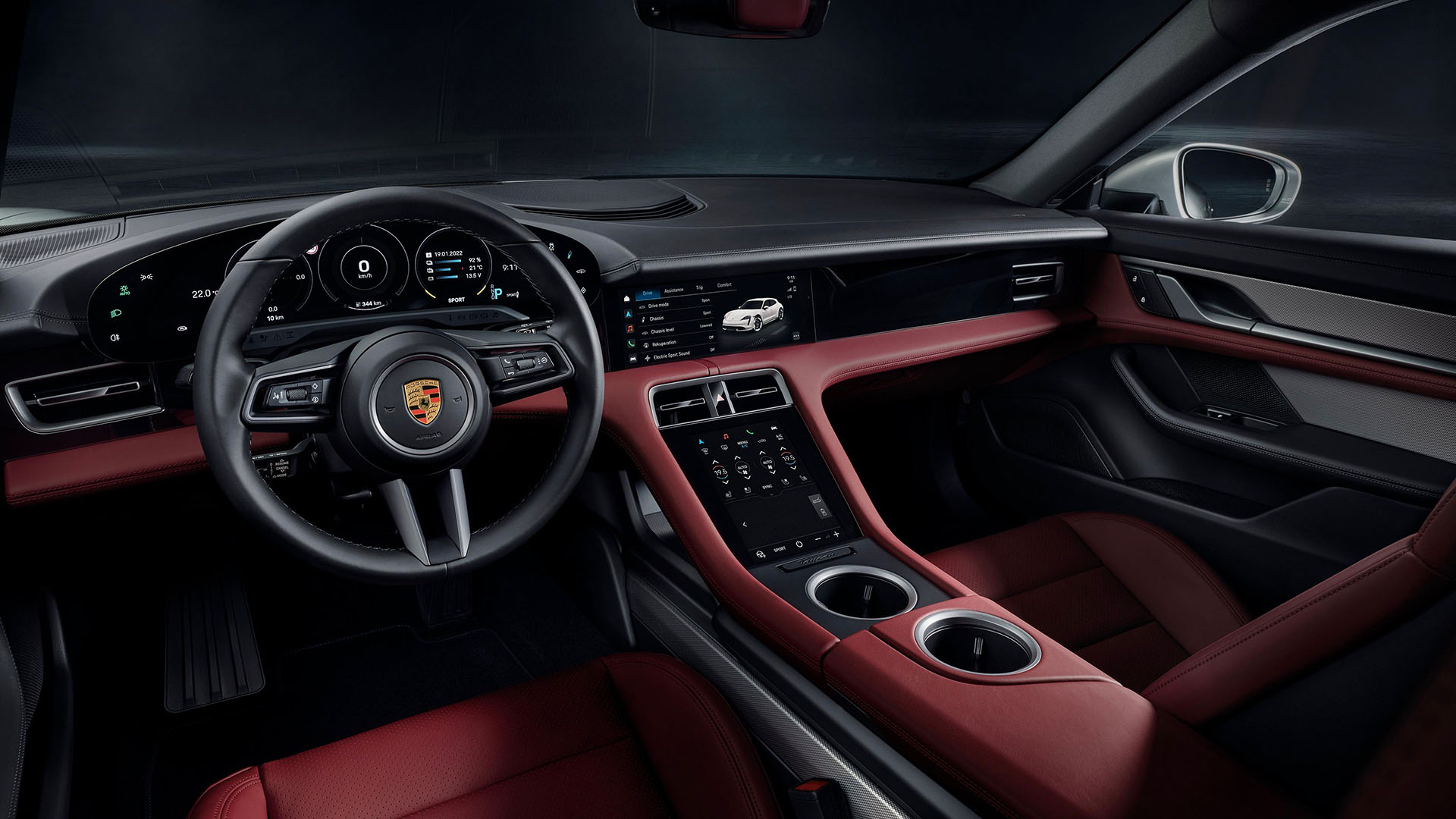 When you opt for the Porsche Taycan 4S Sport Turismo, you'll get 498 km of range, but it takes just 22 minutes to charge both batteries up to 80 percent, with a five-minute charge you effectively add 100 km of range, and you can even order a Sport Turismo with rear-wheel-drive only unlike the Cross Turismo which is all-wheel-drive naturally.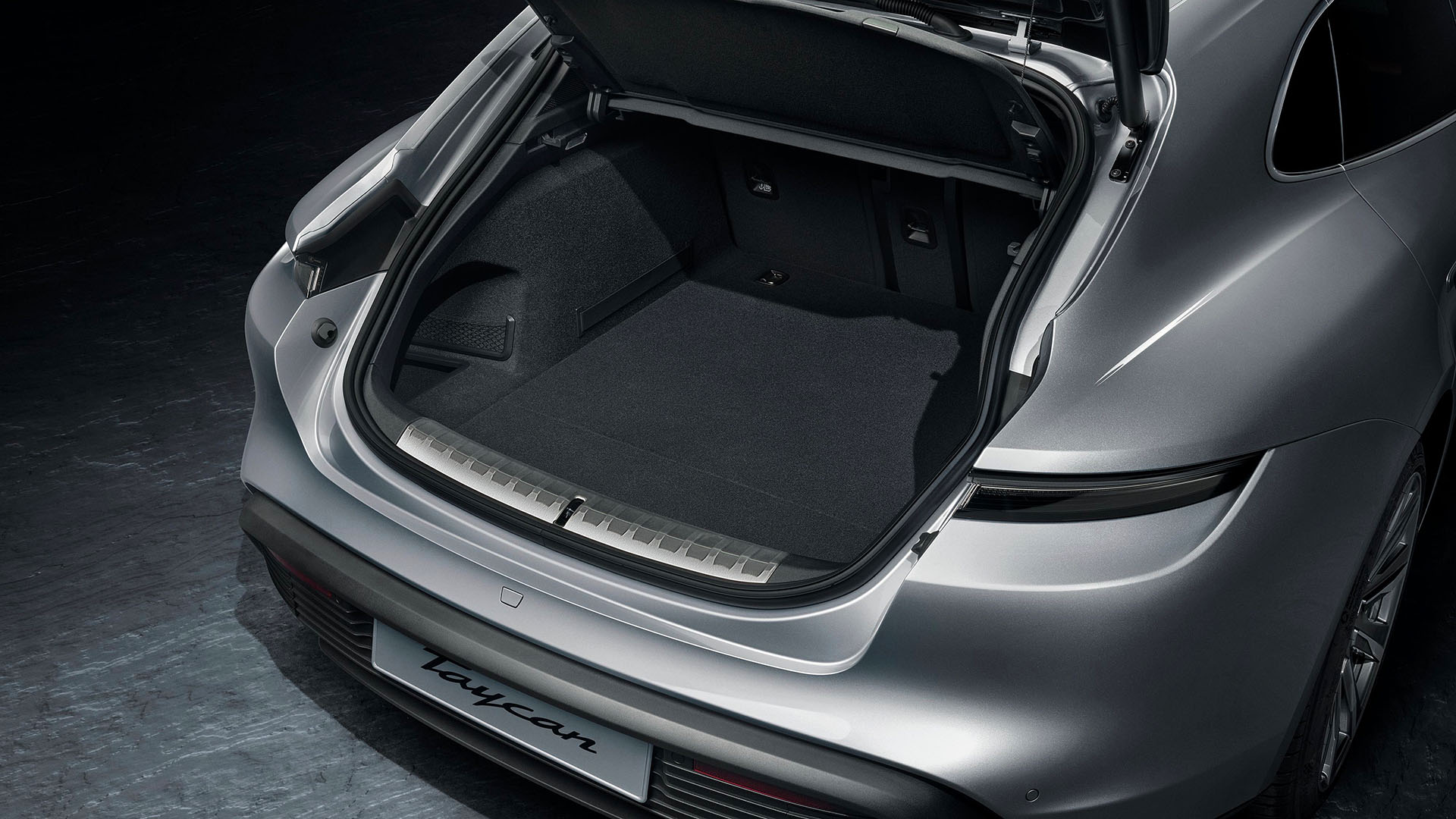 So despite looking like a low-riding Cross Turismo, there is absolutely no off-road styling to be found on the Sport Turismo, still, the latter comes with 45mm more headroom in the rear compared to the sedan version, even the driver gets 9mm of extra headroom, and the large tailgate increases the opening for loading luggage, 801 mm deep and 543 mm high against 434 mm and 330 mm respectively for the regular four-door version.